The Scope of Digital Marketing | A step by step Guide
Last updated on 15th Jul 2020, Blog, General
According to a recent survey, the growing percentage of India's Digital Advertising Industry is at 33.5 and by 2020 its value will exceed the INR 255 Billion marks.India is one of the latest and largest growing digital markets globally and the scope for digital marketers here will only get on increasing. By the end of the year 2020, in India digital industry will produce more than 20 lakhs jobs.
The Scope of Digital Marketing
Before we understand the scope of digital marketing in India let us first understand this industry. Digital marketing is a marketing method to promote products online. So in simple terms, we can say that we are promoting our products to customers who are using the internet. Many concepts of traditional marketing are applicable to digital marketing.
In every era, marketing has evolved based on what the customer is using. If you go back in history, you can see that at times when customers used Radio, it gave birth to radio advertising and marketing. Next, we got the boom of televisions, it is one of the widely used devices globally, which allowed the companies to reach a mass audience with TV ads.
Even today TV advertising is one of the most used advertising strategies for companies. Since the boom of the Internet, more customers started using the Internet, which gave birth to a new era of marketing originally called Internet marketing, which is now called Digital Marketing.
To understand the scope of Digital Marketing in Future we must understand its advantages and how it can sustain over the period of time until we get a new generation of communication.
Why do companies use digital marketing?
Internet Users:
As per the internet usage stats, as of July 2017, 50% of the world population is using the internet. (i.e) 3.42 Billion Users. The total number of users in 1995 was less than 1% of the world population.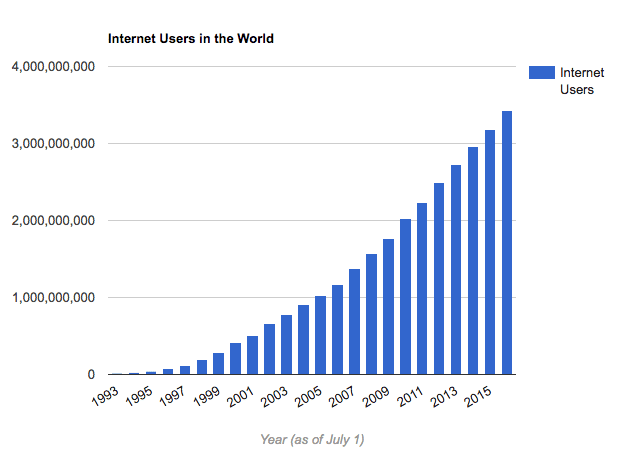 Top 4 Internet Users by Country (Feb 2019)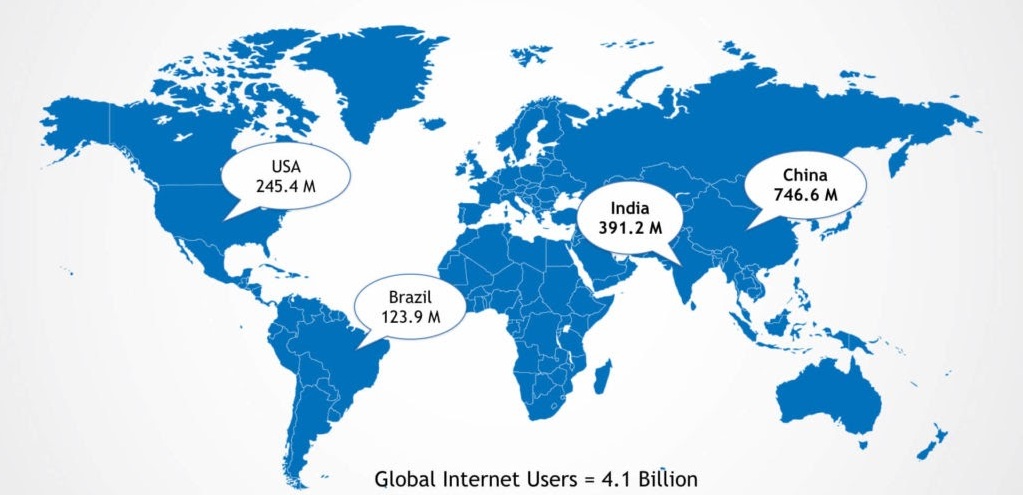 As we can clearly understand from the above stats that in the next few years more users will be connected to the internet, which gives more scope for digital marketers to reach their target audience globally. India has surpassed the USA as the 2nd largest country in terms of number of internet users.
Mobile Phones:
Most of the users globally today use mobile phones for communication. As per a report 4.77 billion mobiles phone users globally, which will increase to 5.07 billion by 2019. Today's majority of mobile phones are smartphones with internet access, which allows customers to connect with businesses anytime & anywhere.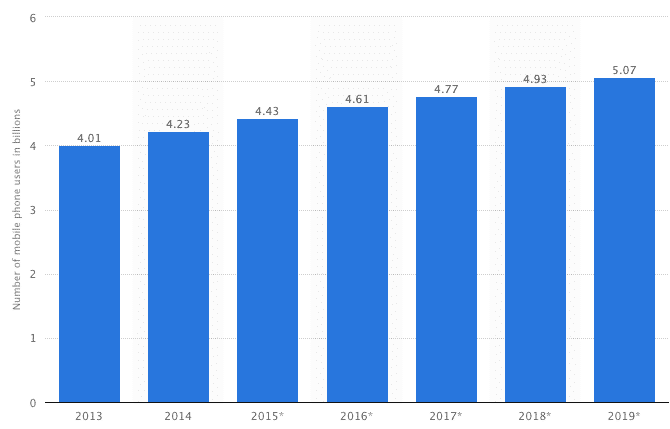 Targeting the Audience:
In traditional marketing strategies, it is very difficult to advertise to the target audience with specific demographics & details. Most of the marketing methods were aimed @ mass marketing of the product. Today with digital marketing we have so many customized & personalized methods to target the audience exclusively.
Ex: Today we can reach an audience by Location, age, gender, education, interests, personal information etc. In fact, we have many advanced strategies to target a very specific audience.
Low Cost and High ROI:
Most of the small and medium scale companies rely mostly on digital marketing strategies due to its low cost and high return on investment.
Why a Career in Digital Marketing
The merits that working in digital marketing offer are some of the reasons more people will join the field professionally. For one, the industry incorporates several skills in marketing and technology. Advertising for online media mean having to engage in particular technical aspects such as website development and graphics design. Even someone without a degree in marketing can capitalize on their skills.
For example, website design is part of online marketing; and so, an IT expert with experience in this sector can play a role in a digital marketing company. A marketing professional can also learn some technical skills to improve their grasp of how online media functions.
Working in digital marketing means a fast-paced environment where something new is just beyond the horizon. An individual doing SEO, for instance, has to keep up with algorithm updates to search engines all the time. Marketers also have to learn about the guidelines governing the various channels. If a social media site institutes a new set of rules, a marketer should be the first to know.
All these provide quite a busy schedule for experts in the field. For anyone fond of an active career with tasks changing face every few weeks, digital marketing offers all of it.
Unlike traditional professions, it is possible to kick-start your digital career individually. Understanding how the industry runs and gaining the right exposure online is the least it takes to begin your path to be a digital marketing professional. Even without an internship, you can showcase your skills through blogging and social media activities.
In fact, a lot of digital marketing professionals work online so that should be the place to focus on marketing oneself.
Another reason the field will be among the top careers shortly is its versatility. Digital marketing professionals can specialize in several areas, depending on the passion and skills an individual possesses. As the industry grows, more alternatives may present themselves, making the field an even more exciting career move. Currently, these choices are available for aspiring digital marketing professionals.
E-commerce Marketing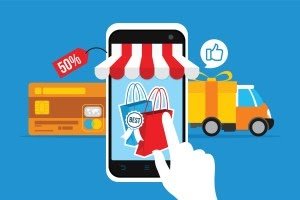 Online retail stores have become the order of the day as consumers embrace the power of shopping on the web. Entrepreneurs are investing in e-commerce businesses, which have been quite successful over the last few years. Whether it's buying a classic novel or a car, online retailers have made work easy for shoppers.
E-commerce marketing aims to promote these online merchandisers to consumers. The scope of electronic businesses is increasing as concepts like mobile payment take shape. New trends will result in more work for professionals in e-commerce marketing. Titles such as Director of E-commerce, E-commerce Marketing Strategist, and E-commerce Analyst are just a few that experts hold.
Content Marketing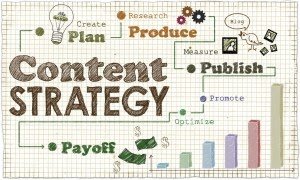 Digital marketing managers have come to terms with the importance of content creators in the field. Content is one factor that drives digital marketing. Whether it's a PPC ad, social media post, or a blog, content can break or make an entire strategy. Consumers are beyond the one-line product descriptions and substandard web content.
Forbes contributor, Josh Steimle says good content raises awareness of solutions and educates the customer about products. Finding creators for this quality material has not always been easy, especially with the numerous requirements they have to meet. Working as a content manager is one path that an aspiring digital marketer can take and contribute very much to the industry.
SEO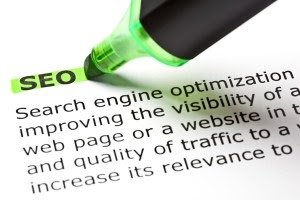 Organic traffic is critical for online marketers. Google receives over 100 billion monthly searches (Mashable, 2015). Any entity, commercial or not, wants to rank high on search engines. Not a lot of business owners or individuals are worried about organic traffic. Competition has, however, forced the need for optimization, which has grown more complex with time.
A website owner cannot use tricks like flooding keywords in their content or buy links. With search engines getting smarter, SEO professionals have gained a new respect. Additionally, local search has provided a ready market for professionals as 50% of mobile searchers end up visiting an online store in a day, making it very vital to businesses. As long as online users still find services through search engines, organic traffic will remain important, and that means SEO experts will have jobs to do.
Mobile Marketing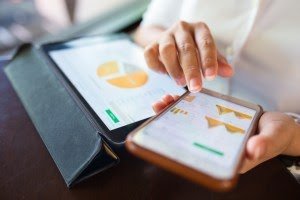 This area is one that is anticipated to keep gaining popularity as the number of online users on mobile devices soars. Having a mobile website is no longer negotiable for businesses operating in today's markets. A survey by the Economist Intelligence Unit had 59% of 499 industry experts cite mobile as the technology trend that will create the most impact by 2020.
In just a short period, marketers have incorporated strategies such as text messages, QR codes, in-game mobile notifications, push notifications, and MMS. The advent of mobile applications has also revolutionized how companies market on mobile. Now, enterprises are hiring developers to design apps for their brands. The mobile marketing industry will never run out of prospects, especially with 87% of adult internet users already on mobile.
Social Media Marketing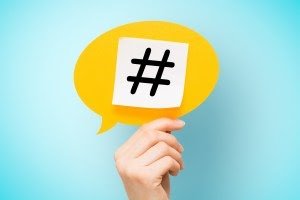 Another field that has played a role in the growth of digital marketing and will continue to do so is social media marketing. Social media may have started out as ways for people to connect online, but they have evolved into so much more. Businesses nowadays advertise brands on social networking sites.
The nature of these places makes it easy for companies to interact with customers. Consumers can post reviews, give opinions, or make complaints in just a few seconds. Social media managers have grown into some of the most crucial players in the marketing world. Digital transformation expert, Daniel Newman, says that social has the capacity and channel for marketing.
Online Reputation Management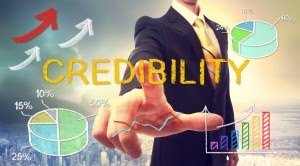 When a simple post or image on a social network can ruin a whole brand, it becomes necessary to have a professional to handle it. Online visibility is imperative in today's world, but it has opened a lot of security doors through which people with malicious intent can destroy entities with the stroke of a key.
The area of ORM has become synonymous with digital marketing because an online record directly influences advertising. As people use the internet more, these risks will increase; hence, demanding professional intervention. ORMs are here for the foreseeable future.
Planning for a Digital Marketing Career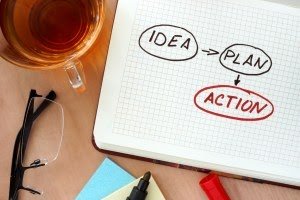 Seeing where digital marketing is headed and its estimated growth, it is not surprising to find more individuals eyeing the various career options available. For a person with such intentions, it is advisable to make the necessary preparations as you would in any other profession.
Start by analyzing your talents and seeing where they apply most. An individual with a knack for social media can polish their skills to manage business accounts. Someone who is good at analytics can specialize in digital marketing analysis, which is another area expected to thrive.
Conduct research on the different career choices and what companies look for in each one. According to the DIY Genius, analytics, creativity, and an understanding of data-driven metrics will set you apart.
Establishing a presence online is a great way to dip your feet into the digital marketing pool. It would be hard to convince a recruiter that you can blog for a company when you don't even have a Twitter account. Open social media pages, engage in conversations and build a reputation online. Doing this also gives you an understanding of what goes on in different platforms.
Polishing up on industry knowledge goes a long way when planning a career in digital marketing. Learning about the tools of the trade like analytics, keyword bidding services, and algorithm updates can give you an edge when filling a digital marketing position.
Taking the Google Analytics Individual qualification, for example, or studying Google Webmaster will keep you well informed on Google online marketing. Aspiring digital marketers should also invest resources in learning about the latest technical trends. Knowing the language that a web developer is using when updating a client's website offers a better take on how a marketing strategy should incorporate that.
Another way to dive into digital marketing by identifying your career path according to your personality, it would save your time (at least 5 years) and energy in the wrong direction. You can take the Digital Ladder – Digital Marketing Career Psychometric Test here.
Digital marketing is the future, and it is a bright one with plenty to do. Upcoming trends will consist of more personalized marketing, which has already come to a good distance. Like Social Media Strategist, Zack Shore puts it, "stores selling umbrellas are capable of targeting consumers outside their place if it's raining."
Experts also predict that the consumer journey will be mapped more precisely, enabling companies to structure more targeted campaigns and reduce budget waste. All these and more will propel digital marketing. Whether you are straight from school or switching careers, this field has unlimited potential, which you can capitalize on heavily and enjoy being one of the top professionals in 2020.
What is its scope of digital marketing in India for Professionals:
As we know that the digital marketing industry is growing, which brings more opportunities to professionals in this industry. Following are opportunities available for professionals.
Get a Job in Industry:
The simple and best way to start your career in digital marketing is to find a job. In digital marketing, we have many different specializations so you will have different options to start your career.
Junior & Mid Level Career Options
Digital marketing intern
Digital marketing executive
SEO Executive
Link Building specialist
Social media specialist
Google Ads specialist
Email marketing specialist
Web Analyst
Online reputation executive
Content marketing executive
Higher Level Digital Marketing Job Titles
Digital marketing strategist
Digital marketing manager
Social media manager
Digital Marketing Head
Paid Advertising manager
Digital Branding Head
Apart from the above list, there are more specialized job roles to choose in digital marketing.
Scope of Digital Marketing in Online Business:
1. Become a Professional Blogger:
Many digital marketing professionals choose full time blogging as their career choice. With dedication and hard work, many professionals are not successful bloggers in their chosen niche. Bloggers can generate income with advertising & affiliate marketing strategies.
2. Earn with Affiliate Marketing & Ad Sense:
You can start your blog/website/app in a specific niche of your interest and initially work hard to build traffic & viewers. After generating good traffic, you can make a good income with Ad Sense & affiliate marketing techniques.
3. Start Freelancing Services:
Freelancing is the concept of offering your services to clients on a part-time basis from your home. Sitting at your home you can build your clients globally. Thanks to online websites like fiverr.com, freelancer.com etc. you can start offering your freelancing services.
4. Start your own agency:
If you have experience in managing a business & have resources, contacts. You can start your own full-time digital marketing agency. With your agency, you are able to build marketing strategies for clients and implement them with digital marketing.
Digital Marketing Sample Resumes! Download & Edit, Get Noticed by Top Employers!
Download
5. Become a YouTuber:
You can choose to become a full-time YouTuber in a selected niche. You need to focus on the quality of content and building your audience base on YouTube. Once you start getting subscribers and views, you can make money with YouTube monetization.
6. Start your Drop shipping business:
Drop shipping a business model in which you can sell products online to customers without owning the inventory physically with you. Generally in this business you need to develop an e-commerce website in Shopify and select your products based on your research. Then you connect your store with manufacturer and online retailers from China from AliExpress. All the product prices are marked up and when you sell a product, the manufacturer will directly send the product to the customer and you make a profit.