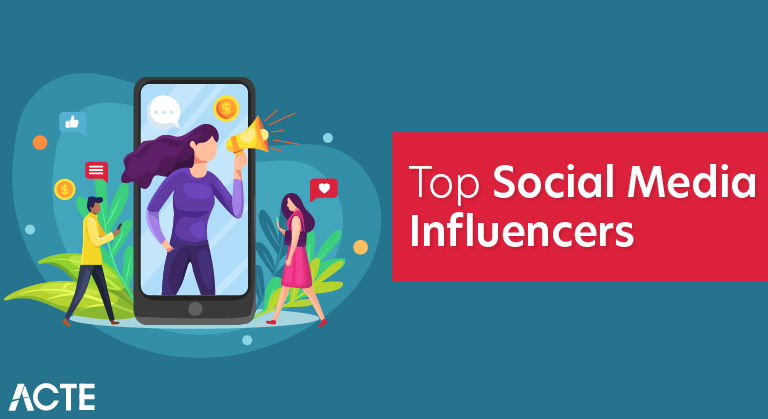 Top Social Media Influencers – Expert's Top Picks
Last updated on 16th Jul 2020, Blog, General
What Is a Social Media Influencer?
A social media influencer is someone who influences others through their social platforms. When you think about influential social profiles, big names like Donald Trump and Justin Bieber likely come to mind, but the reality is that there are social media influencers in every industry and niche. This provides your business with a unique opportunity to identify, pursue, and leverage these social media influencers to grow your sales, lead flow, and ultimately your revenue stream.
This form of marketing can be extremely powerful if done well. In fact, 20 to 50 percent of all purchasing decisions are made from word-of-mouth marketing. Just think about your own personal purchasing history. Aren't you more likely to buy something when someone you trust recommends it highly? Twitter also conducted a powerful study that found that 40 percent of Twitter users make purchase decisions as a direct result from a Tweet from an influencer.
To sum things up, social media influencers can help you…
Builder a larger brand following
Increase your company's credibility
Bring in more sales and new leads and conversions
What marketer does not want to do all of those things? Now that you're keenly aware of how powerful social media influencers are, you might be wondering: Who are the social media influencers in your industry? How can I go about identifying social media influencers? Well, I'm here to help you find them!
Jason Keath | LinkedIn & Twitter
Jason Keath is someone you want to follow. He is that kind of charismatic social media influencer who shares all the right things. The good, the bad, the funny, the educational – the right kind of content for social media. Jason is also the founder and CEO of Social Fresh Conference.
Derek Halpern | LinkedIn & Twitter
Derek Halpern, the CEO of Social Triggers, is like a nutritious breakfast. He talks about business, marketing, social media, but he also shares on topics like personal development, politics, and even relationships sometimes. So, click his follow button and grab a healthy smoothie of knowledge!
Andrew Hutchinson | LinkedIn & Twitter
Andrew's proudest achievements are his two amazing books. He also reviews other marketing books, movies, tv series and music. He is firstly an avid critique and then fan of social media, not to mention he's also Head of Content and Social Media at Social Media Today. You can trust he will share honest opinions about all the social media updates.
Nancy Richmond | LinkedIn & Twitter
Nancy Richmond is first and foremost a loving professor, a huge advocate of learning and education. She holds awesome speeches and offers great consultancy. Also – you can definitely rely on her to open new perspectives on social media truths and upcoming trends.
Gregory Ciotti | LinkedIn & Twitter
Grab a pen & paper and start writing while following Gregory Ciotti, Content Marketing Lead at Shopify. He's there to help with creative blocks, content strategy and any kind of tips that will make that pen go faster & better targeted.
Mari Smith | LinkedIn & Twitter
We have three words about Mari: active, insightful & always on the spot. She doesn't miss one piece of important news – you can definitely rely on her to cope with the waves of social media news. Also – she's so active that we're pretty sure she uses a social media tool. How about Planable, Mari? Wink wink.
Kim Garst | LinkedIn & Twitter
Kim is all about owned content. She writes, says, criticises, advises constantly. Kim is the social media influencer that focuses on the how's, the steps, the tips & tricks. You want her on your "social media influencers to follow" list. Plus – we just love all those playful designs she ads to each piece of content.
Scott & Alison Stratten | Scott's LinkedIn, Alison's LinkedIn & Alison's Twitter, Scott's Twitter
Scott & Alison are that social media influencer couple that you can't not love. Their combined modesty & sense of humor will make your heart skip a beat and your brain go choo-choo. They cover social media in a real & trusty way. They speak their mind and you want to hear what they have to say.
Ann Handley | LinkedIn & Twitter
How to put this?… Ann is tough. Ann will tell you why your content sucks, but she will also tell you how to make it better. We love Ann, we follow Ann, we listen to Ann.
Jon Loomer | LinkedIn & Twitter
If you're big on Facebook as the social media network – Jon is your guy. He seems to know all there is to know on how to rock on Facebook. Whether it's algorithms, ads, groups, content, API, scandals – he's got the scoop. He is THE social media influencer for Facebook.
Jenn Herman | LinkedIn & Twitter
Instagram is your jam? Go for Jenn Herman. Just like Jon is the social media guru of Facebook, Jenn knows her Instagram and she's not afraid to share it. Also, since Instagram seems to be everyone's jam nowadays – Jenn should be followed by any social media expert out there.
Samantha Kelly | LinkedIn & Twitter
Now if Twitter is your go-to network, you have to get to know Samantha. She is really the Tweeting Goddess and she'll make you understand Twitter better than freaking Jack Patrick Dorsey does.
Robert Katai | LinkedIn & Twitter
Open up a dictionary and look up for the word: PASSION and that's where you'll find Robert's photo. He is one of those people with whom you'd enjoy an honest, no-bullshitty conversation about what's going on in marketing and social media. Besides being a brand manager for @Bannersnack, he also writes on numerous other websites, preaching his love for marketing.
Peg Fitzpatrick | LinkedIn & Twitter
Peg glows, Peg is sparkles, Peg is sprinkles, Peg is smiles & rainbows. Peg covers social media topics with deep insights and wide smiles. You don't even feel how real it is when reading her opinions. Her optimism makes the content she brings to the table even more delightful. We can't describe Peg, you've got to follow Peg.
Jeff Bullas | LinkedIn & Twitter
You've got to know Jeff Bullas. We don't have to tell you about Jeff Bullas because you know him. And he knows you and what you need on social media and content marketing. How would we even talk about a social media influencer that already "influences" over half a million twitter followers?
Evan Kirstel | LinkedIn; Twitter
Evan Kirstel is one of the biggest social media influencers out there. He is a huge fan and supporter of tech. Not only will he keep you posted with the latest Sci-Fi advancements but he'll also help you understand how they impact our marketing world.
Pam Moore | LinkedIn; Twitter
Pam, as she puts it, is a Social Nut! However, Pam is more than a social media expert – she'll tell you about brand, content, storytelling and much more. Also, if you need even more advice, she is the CEO of Marketing Nutz that will go above and beyond for your social media strategy.
Rebekah Radice | LinkedIn & Twitter
Rebekah is all about the $$$. She speaks to the hearts of entrepreneurs that want results and are afraid social media won't bring them. What should you expect from Rebekah? A pragmatic and specific approach. Less about "engagement" and "awareness" and more about results.
Mark Schaefer | LinkedIn & Twitter
Mark is that inspirational social media guru that's better than 3 shots of espresso in the morning. Mark covers a full image of business, omnichannel marketing, and obviously social media. He's also a great author that we recommend. Follow, read, implement.
Matt Navarra | LinkedIn & Twitter
Matt is the former Social Media Director of The Next Web & obviously, a social media thought leader. Matt is the alarm clock of all social media related news. What Facebook's doing, what Twitter is up to and so on. He takes care of his fans & engages with them pretty nicely.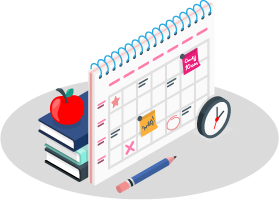 Get Hands-on Digital Marketing Course from Top-Rated Instructors
Weekday / Weekend Batches
See Batch Details
THE TOP SOCIAL MEDIA INFLUENCERS TO FOLLOW
While there are thousands of influencers who rely on a single platform for the bulk of their success, there are a few standout creators who have amassed impressive followings on several platforms to become something more than Instagram or Twitter famous. There's something of a mysterious alchemy that goes into adapting one's personal brand and message to a handful of individual platforms, but those who manage to crack it often find themselves transcending single platform notability and tapping into a world of potential once reserved for celebrities.
1. Mark Edward Fischbach
Markiplier is known for gaming videos and sketches. Though most notable on YouTube, he has over 30 million followers across platforms.
YouTube — Markiplier
Twitter — @markiplier
Facebook — markiplier
Instagram — @markipliergram
Snapchat — @Markiplier
2. Logan Paul
Originally a Vine star, Logan Paul now has primary followings on Facebook (14M) and Instagram (9M), and has over 27 million total followers.
YouTube — Logan Paul Vlogs
Twitter — @LoganPaul
Facebook — Logan Paul
Instagram — @loganpaul
Snapchat — @loganpaul
3. Jenna Marbles
First gaining notability on YouTube, Jenna Marbles creates comedic vlogs and content and shares it with over 27 million followers across platforms.
YouTube — JennaMarbles
Twitter — @Jenna_Marbles
Facebook — jennamarbles
Instagram — @jennamarbles
Snapchat — @JennaKermarbles
4. King Bach
King Bach (Andrew B. Bachelor) was the most followed Vine star, and though Vine is no more, he has over 24 million followers on existing platforms.
YouTube — Bach Vlogs
Twitter — @KingBach
Facebook — KingBach
Instagram — @kingbach
Snapchat — @kingbach
5. Tyler Oakley
Tyler Oakley started on YouTube, but as he's branched out into podcasts, books, and television, his total follower count has grown to over 23 million.
YouTube — Tyler Oakley
Twitter — @tyleroakley
Facebook — thetyleroakley
Instagram — @tyleroakley
Snapchat — @snaptyleroakley
6. Lele Pons
Another influencer who started on Vine, Lele Pons's largest following is now Instagram, and across platforms, she reaches over 22 million followers.
YouTube — Lele Pons
Twitter — @lelepons
Facebook — latina
Instagram — @lelepons
Snapchat — @lelepons
7. Amanda Cerny
With the largest followings on Facebook and Instagram, Amanda Cerny is best known for the funny posts she shares with her over 21 million followers.
YouTube — Amanda Cerny
Twitter — @AmandaCerny
Facebook — MissAmandaCerny
Instagram — @amandacerny
Snapchat — @amandacerny
8. Roman Atwood
Primarily known for his YouTube presence, Roman Atwood is a comedian who shares vlogs and content with over 19 million total followers.
YouTube — RomanAtwoodVlogs
Twitter — @RomanAtwood
Facebook — RomanAtwood
Instagram — @romanatwood
Snapchat — @romanatwood
9. Miranda Sings
Leveraging her fame into a Netflix series and live performances, Miranda Sings started on YouTube and now has over 17 million followers across platforms.
YouTube — Miranda Sings
Twitter — @MirandaSings
Facebook — MirandaSingsOfficial
Instagram — @mirandasingsofficial
Snapchat — @immirandasings
Digital Marketing Sample Resumes! Download & Edit, Get Noticed by Top Employers!
Download
10. Michelle Phan
Known for her make-up tutorials and demonstrations, Michelle Phan's biggest following is on YouTube. In total, she has over 14 million followers.
YouTube — Michelle Phan
Twitter — @MichellePhan
Facebook — MichellePhanOfficial
Instagram — @michellephan
Snapchat — @hellodreamer