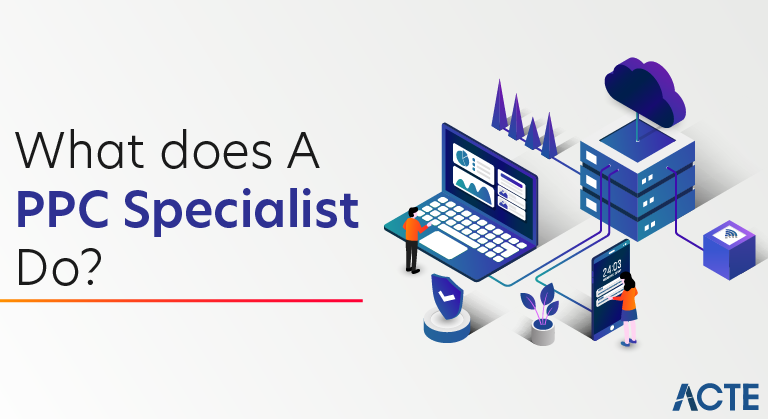 What does a PPC specialist do? – Career Path
Last updated on 13th Jul 2020, Blog, General
It's a common question people ask each other every day. And the responses vary: "I'm a banker," "I'm a doctor," "I'm Drake." Self-explanatory professions need no elaboration. But what happens when someone has never heard of a PPC Specialist before? The response is probably, "Um, what's that?"
Although a PPC Specialist sounds like an abstract profession, it isn't that different from any other job. PPC Specialists read and respond to emails, attend meetings, and often multi-task, just like many other professions. It's pretty basic, right?
But, what makes a PPC Specialist unique (besides the acronym) is their integral role in online advertising campaigns. They impact how much money a company stands to make (more on that later). They're money-makers, and we feel they're deserving of some praise.
So we're shining the spotlight on PPC Specialists. Here's why PPC Specialists are awesome, and why their field might be one you should consider joining, too.
What's a PPC Specialist?
First, it's important to note PPC stands for pay per click, and it's a form of advertising coveted by brands and their ad agencies, to get more people to their website. A pay per click specialist (PPC Specialist) is someone whose bread and butter is managing internet pay per click advertising campaigns (PPC).
Basically, this person handles establishing new campaigns and overseeing current ones for their company, or on behalf of clients paying for their company to handle their campaigns. They also analyze keywords and optimize them for superior performance.
What Skills Do You Need?
PPC Specialists possess traits like the ability to communicate clearly, think critically, have an aptitude for math, identify future trends, and have a high tolerance for change and stress. That last attribute is important because working in an industry that's constantly in flux (new rules, features, theories) requires flexibility and the ability to remain calm.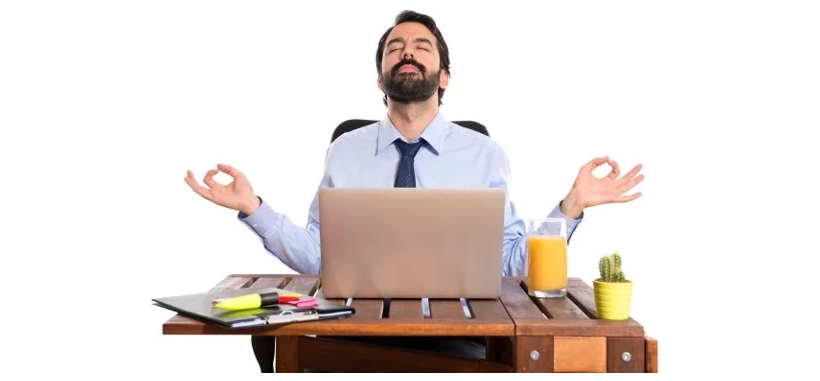 For example, you could start off your day working on a cross-channel strategy and suddenly need to switch gears to a client who's focused on machine learning. You never know what you may encounter day-to-day.
More importantly, it's a PPC Specialist's innate ability to understand the client's goals and only track those KPIs that are relevant to the client. The ability to put aside their own biases is what truly sets them apart from the rest of other account managers.
What's the Daily Routine?
A day in the life of a PPC Specialist means getting in the office around 8 a.m. and leaving by 5 p.m. (not bad hours). And like most worker bees, PPC Specialists have a daily routine they follow. A typical day consists of:
Checking Email: After caffeinating themselves with coffee, PPC Specialists settle in and check and respond to their email. They'll answer campaign queries or other client-related questions.
Scanning Blogs: In order to stay up-to-date on industry trends (and get content for their own future blog posts), they'll visit their go-to blogs (and probably BuzzFeed, too) and read industry e-newsletters. They like to stay on top of the newsworthy buzz that could influence a campaign.
For instance, let's say in 2013, a PPC Specialist managed a campaign for Raymour and Flanigan Furniture. Something as random as Kim Kardashian's 2013 Met Gala dress trending could have potentially (and bizarrely) boosted couch sales. So it pays to stay on top of trends.
Managing Campaigns: The bulk of their workday is spent setting up and managing PPC campaigns. (Here's where the doughnuts are made!) This involves: continuous ad testing, updating negative keyword lists, whitelisting strong performing sources, researching competitors, monitoring campaign performance, checking in with clients, and creating reports.
Of course, an hour for lunch and the occasional 15-minute break is thrown in there. And in their spare time, a PPC Specialist may create original content for its company blog, focusing on PPC related topics.
The Role of a PPC Specialist :
A PPC Specialist manages internet pay-per-click advertising campaigns including the strategy, design, implementation, SEO, and analysis of ad performance. It is a challenging role that is also highly sought after because it takes a unique skill set to nail a PPC campaign.
Some of the main roles a PPC Specialist will assume include:
Keyword research: Understanding how people search for any product or service is a must for a PPC Specialist. You have to keep up with trends, constantly research and test your keyword choices, and be ready to change them when you do not see results.
Landing page design: Your ads will direct clickers to a landing page where you have a few seconds to engage and delight your readers. Perfecting these landing pages is an art that successful PPC specialist's share. Without a strong landing page, all your efforts are for nought.
Trend watching: This alone can prove to be a full-time job. SEO trends and understanding how to outsmart Google's everchanging algorithms will keep you busy when you are not mastering your campaigns. You will need an intimate relationship with consumers, so you understand what they will respond to and also what technology is driving them each day. You have to know all of this, along with societal trends, to keep on top of your keywords and landing page designs.
Job Outlook:
For those currently in the field (or looking to get into it), there's no lack of jobs out there. Search the words PPC Specialist and you'll see several job postings right at your fingertips, like this one from Blue Corona: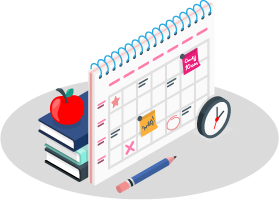 Enroll in Google Ads Training Course Led By Industry Experts
Weekday / Weekend Batches
See Batch Details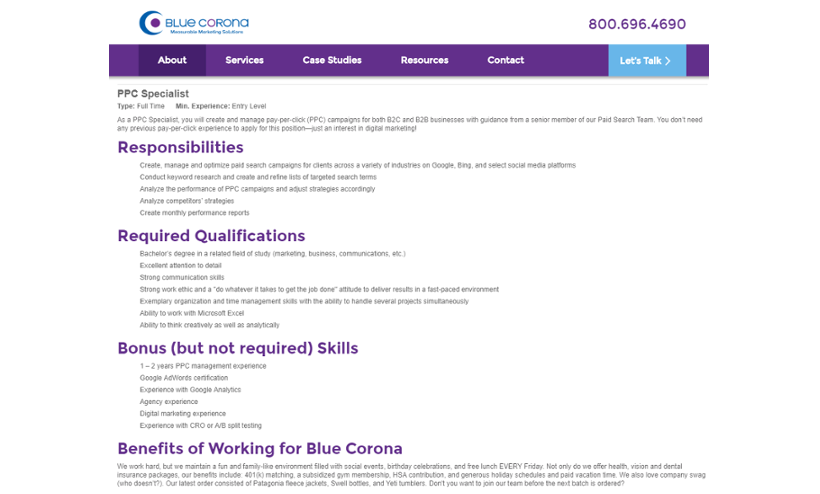 Blue Corona's job posting mirrors the typical required experience and education for a PPC Specialist. Although it doesn't mention salary, PPC Specialists are paid a variety of ways. Some are paid a straight salary, other performance-based only, or some even get a base salary plus commission. While it varies, the industry norm for an entry-level position is typically a salary in the mid-forties.
Career Tips from a Pro :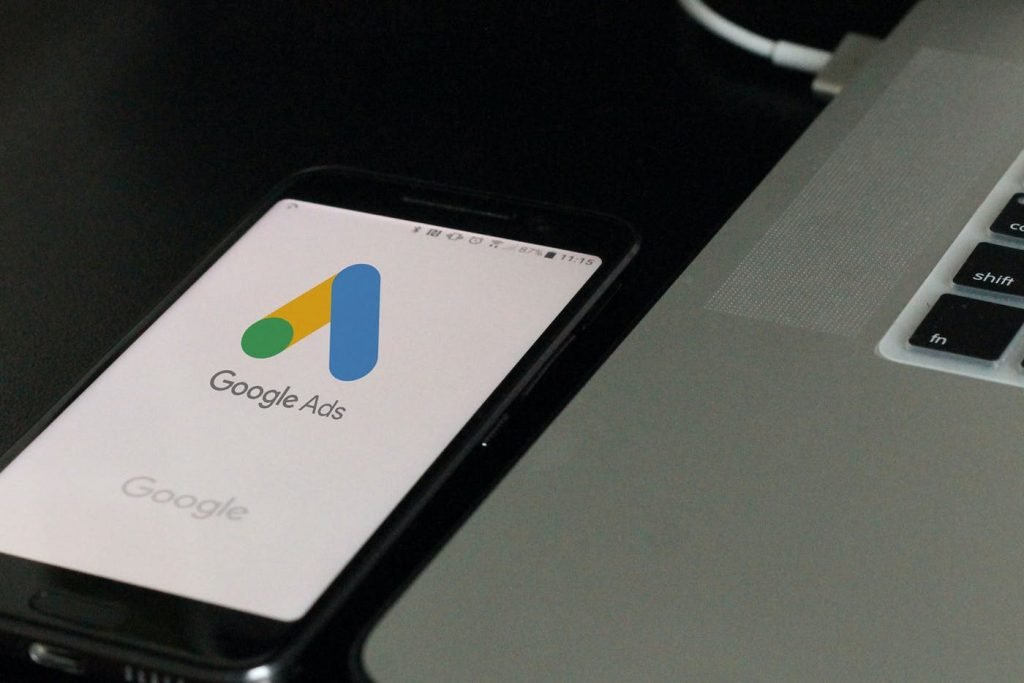 According to Digital Strategist, Andrew Medal you must learn the ropes for both Google AdWords and Bing Ads. "The two systems are similar and both Adwords and Bing Ads offer certifications for their programs," says Medal. There are also industry-specific platforms to consider, but this will vary greatly depending on the industry you are targeting for a job. Many of them are social media platforms. "These platforms will be the tools you use to build your campaigns, so you should be comfortable enough with each to factor in each one's strengths and weaknesses for various uses," says Medal.
PPC advertising is a career where you have to learn by trial and error. You have to be willing to get your hands dirty and also be prepared to fail. Medal advises rookies to check out the competition to see what they are doing well. "Look at what they're doing that's unique and what seems to be an industry trend," says Medal, "It will be up to you to determine what's a common theme that, if you ignore, will help set you apart, and what's a pillar that actually works, which means you should do it too." Learning the ropes of PPC can be tricky but will lead to a challenging career in a high-demand industry.
Digital Marketing Sample Resumes! Download & Edit, Get Noticed by Top Employers!
Download
PPC Specialists play an integral role in online advertising, and their day-to-day routine is never boring. If you're a PPC Specialist, you should be proud. And if you're not, maybe you should consider making a career change and joining the 'cool kids.'