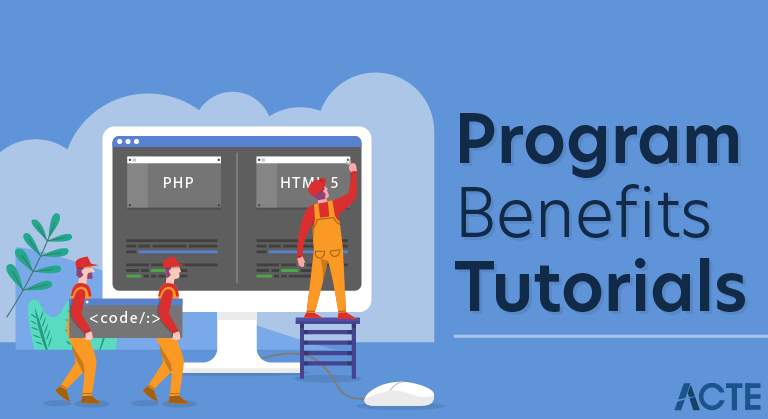 Program Benefits Management Tutorial: Defined, Explained, & Explored
Last updated on 08th Jul 2020, Blog, Tutorials
Benefits Management
Benefits management involves identifying, planning, measuring and tracking benefits from the start of the programme or project investment until realisation of the last projected benefit. It aims to make sure that the desired benefits are specific, measurable, agreed, realistic and time bounded. The term benefits management is often used interchangeably with the term benefits realisation.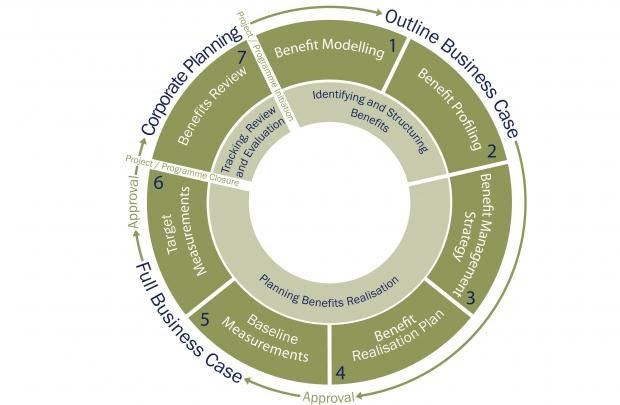 The key stages of the benefits management lifecycle.
Purpose of benefits management
Benefits management is the common thread between programme and project delivery and successful change management. The approach to programme, project and change management needs to be benefit driven to ensure maximum value from the investment in change. Ultimately an organisation's approach to benefits realisation needs to be integrated within corporate planning to ensure a strong management focus beyond implementation of the programme or project.
Sources of best practice
In the NI public sector, a much stronger focus on benefits management has emerged over the last number of years. In programme and project management terms, successful delivery is not so much about being on time, on budget and to the expected quality as it is about delivering business benefits.
The best practice methods Managing Successful Programmes
respectively maintain a significant focus on benefits realisation. In programme management particularly, the realisation of benefits as a result of organisational change is of fundamental importance. The Cranfield School of Management undertook extensive academic research in the benefits management field and their findings and recommendations have had a significant influence on best practice developments. The Association for Project Management also recognises the importance of benefits management and their Body of Knowledge reflects this.
Responsibilities for benefits management
The main roles and responsibilities relevant to benefits management are:
Senior Responsible Owner – responsible and accountable for programme or project success underpinned by delivery of expected benefits
programme manager or project manager – responsible for ensuring proper day-to-day management with a strong focus on benefits realisation
business change agent or benefits manager – oversight and direction of transitional arrangements into business as usual and the embedding of new capability to deliver expected benefits
programme or project management office – responsible for maintaining a benefit documentation library for the programme or project including version control; the PMO may also be responsible for support and advice on benefits management and for reporting on progress towards benefits realisation
organisational board – responsible for maintaining strategic oversight of the full range (portfolio) of benefits being projected across the organisation
Further research into benefits management
Programmes and projects are initiated to achieve change and to deliver financial and non-financial benefits. However, research conducted by the former Office of Government Commerce estimated that between 30 and 40 per cent of public sector change projects can provide no evidence that any business benefits have actually been delivered. The reasons behind this failure to achieve meaningful business change are, in large part, due to an over-emphasis on the programme and project management process and a failure to consider wider organisational change.
Increasingly, organisations are moving towards more holistic business change models, where programme and project management provides the structure for a broader approach to business transformation. This approach places emphasis on how the business will actually benefit from the changes being put in place and how these benefits will be measured, realised and assessed – known as benefits management.
Benefits management and business cases
A business case provides the formal justification for the existence of a programme or project. The SRO owns the business case and is responsible for its development, maintenance and progress – reporting to the relevant programme board or project board. In developing a business case an SRO is also responsible for ensuring that the programme or project objectives, costs and benefits are correctly aligned with the business strategy or direction. Of particular importance, even at an early stage, is the identification of benefits and how these will be realised.
The business case should:
assess or estimate the benefits that the programme or project should deliver
document the process for identifying, monitoring and realising the benefits
ensure plans and processes are in place to achieve the benefits
define the baseline benefits position to allow comparison with projected benefits
define the boundaries with other programmes and projects to ensure benefits are not double counted
Some of these may be worked into an early version of the benefits realisation plan. If a business case is being submitted to DoF Supply for approval, evidence of plans for managing and realising projected benefits will be requested.
Common pitfalls which may arise in relation to benefits management and business case development include:
the initial work of identifying strategic benefits has not been expanded or developed
a lack of early engagement with, or commitment from, key stakeholders to realise the benefits
a lack of clear ownership of benefits beyond the business case
the lack of robust processes to manage, monitor and realise benefits
failure to update the business case due to changes in circumstances
Including a structured set of benefits with as much detail as possible in the business case will help clarify the underlying reason for investment and provide a firm foundation for initiating a project. Early stage benefits identification and quantification can help identify a preferred option for investment (ie selecting the one which has the potential to deliver best against expected benefits). As benefits are developed and defined further, it is important to keep the business case updated.
Benefits management process
Managing the delivery of programme or project benefits can be broken down into four distinct stages. Each high level stage has a number of key objectives, activities and deliverables associated with it. This guidance outlines what is involved in each stage, providing context, practical guidance, useful tools, techniques, templates and examples to demonstrate the theory. The four stages are:
identifying and structuring benefits
planning benefits realisation
realising and tracking benefits
evaluation of benefits
While this process will offer a structured approach to managing programme and project benefits, it should not imply that benefits management is simply a mechanistic activity, or a one-off paper exercise. Focusing on the ultimate outcomes of any investment, and proactively putting in place a framework to manage and realise benefits, should be at the heart of all programme and project delivery, driving the change and helping to retain focus on the end goals.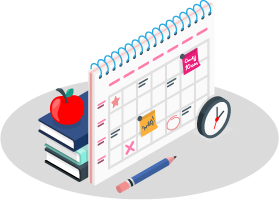 Learn PMI – PGMP Course to Build Your Skills and Enhance Your Career
Weekday / Weekend Batches
See Batch Details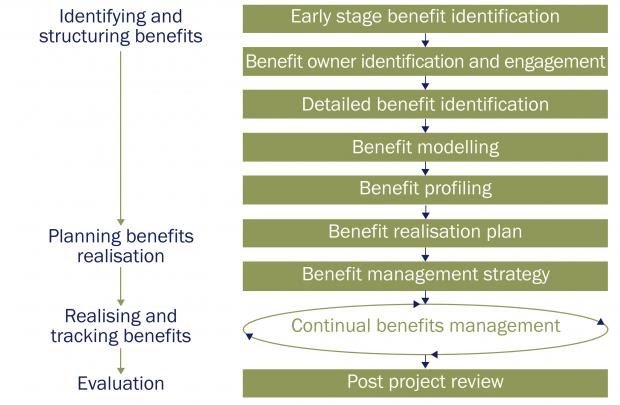 Linear version of the benefits management lifecycle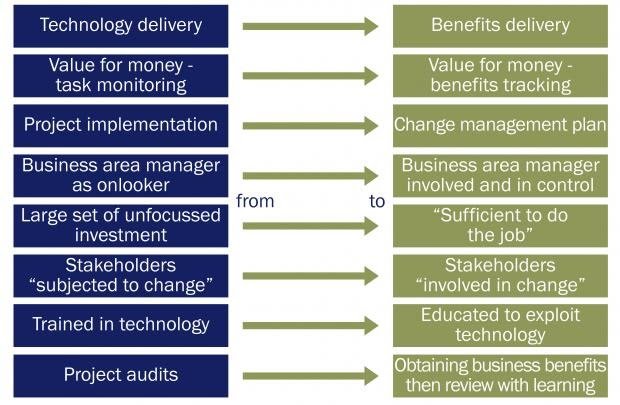 Illustration of how an organisation may consider Benefits Management
Five benefits of Programme Management are:
Achieving the overall strategic goals of an organization.
Improve management of projects interdependencies and impact on the business as usual.
Effectively managing resources among projects within a programme.
Manage risks, issues and changes across the programme efficiently.
Focus on definition and management of strategic benefits.
Advantages to project management certification
There are several advantages to getting your PMP certification. First and foremost is salary. Generally if you have your PMP certificate, you can expect to see about a $5,000 to $10,000 salary advantage over those who do not have their certificate. For employers, candidates who get the certificate show additional commitment to the project management career path. Therefore PMP certification enhances your resume and can open doors for you when you are seeking a project management position.
Another advantage to getting the PMP certificate is that is automatically shows employers that you have project management experience. To be eligible to receive a PMP certificate, you need both a four-year degree in addition to at least three years of project management experience. The additional education you receive will also expand your network as you engage with peers that are in the project management field.
The drawbacks
PMI Sample Resumes! Download & Edit, Get Noticed by Top Employers!
Download
Despite several advantages, there are some disadvantages to consider if you are thinking about pursuing your PMP credentials. Time and money are a huge factor when it comes to the possible disadvantages. The cost of the exam and the courses you have to take before the exam can be pricey, in addition to applying and studying for the exam which can be time-consuming considering you have to document your education and project management experience down to the process level.
Another disadvantage can be that passing the exam does not automatically deem you a project management expert. It simply means that you passed the test and understood the framework of the project management process. This does not mean that your projects are successful; it merely indicates that you have the education, not necessarily project management skills. Finally, to keep your PMP certification, you have to earn credits every three years which have associated costs with attending classes and costs to renew your certification every year.
After considering the advantages and disadvantages of PMP certification, is it worth pursuing to further your project management career? The answer to this depends on your ultimate goals in the project management field. Of course, if you are pursuing a career in project management, the PMP certificate can help you. It is an easy way for you to enter new countries, markets, and industries because your basic project management qualifications and expertise have been validated in a universal way.
However, if you are pursuing this certification solely for salary growth and not to further your education in project management, it truly isn't worth the time and money you will need to put into it. You need to view the PMP certification process as an investment that will further your project management career and not purely as a way to earn a salary bump.