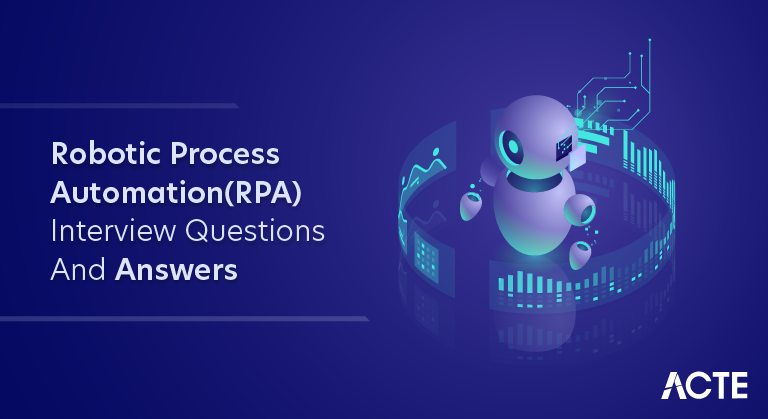 MOST In-DEMAND RPA Interview Questions & Answers [LATEST]
Last updated on 19th Jun 2020, Blog, Interview Questions
If you are looking to start your career in Robotic Process Automation, then you are in the right place. We all know how fast the automation and presence of robots have been growing in every field. There are a lot of opportunities available for RPA certified professionals. The job roles include Automation Consultant, Automation Analyst, RPA analyst, RPA lead, and Head of automation. To make your job hunting journey easier, we have gathered a bunch of frequently asked RPA Interview Questions based on the opinions of RPA experts. These RPA interview questions will help you in cracking the interview and landing in the job that you are aspiring for.
1. What is RPA?
Ans:
Robotic Process Automation(RPA) allows organizations to automate a task, just like an employee of your organization doing them across applications and systems.
2. What are the different applications of RPA?
Ans:
Some popular applications of RPA are:
Barcode Scanning
Enter PO to receive invoices
Match PO and Invoice
Complete Invoice Processing.
3. Give three advantages of RPA tool
Ans:
Here are three benefits of using RPA tools:
RPA offers real time visibility into bug/defect discovery
RPA allows regular compliance process, with error-free auditing.
It allows you to automate a large number of processes.
4. What are the things you should remember in the process of RPA Implementation?
Ans:
Define and focus on the desired ROI
You should target to automate important and highly impactful processes
Combine attended and unattended RPA
5. Which RPA offers an open platform for automation?
Ans:
UiPath is an open-source RPA tool that allows you to design, deploy any robotic workforce upon their organization.
6. What is the Delay Activity in UiPath?
Ans:
Uipath manages the suspension activity to make you pause or stop the automation means for a system period of time. This is largely done in projects where you expect good timing, same setting also before the start of some special applications or helping for information processing .
7. What are Popular RPA tools? Describe each one in detail
Ans:
There are mainly three popular RPA tools:
Blue Prism: Blue Prism software offers business operations to be agile and cost-effective by automating rule-based, repetitive back-office processes.
Automation Anywhere:Automation Anywhere offers powerful and User- friendly Robotic Process Automation tools to automate tasks of any complexity.
UiPath: UiPath is a Windows desktop software used for automation for various types of web and desktop-based applications.
8. What are the steps you should follow to implement Robotic Process Automation?
Ans:
Six steps to be followed for a successful RPA implementation are:
Identify the Automation Opportunities
Optimize the Identified Processes
Build a Business Case
Select the RPA Vendor of your choice
Model RPA Development
Start Continue Building Expertise RPA bots
9. Can you audit the RPA process? What are the benefits of the same?
Ans:
Yes, it is possible to audit the RPA process. Auditing brings several new strategies that can easily be adopted.
10. State the difference between Thin Client & Thick Client?
Ans:
| Thick Client | Thin Client |
| --- | --- |
| The thick client is the application that requires certain attribute features using RPA tools, e.g., computer, calculator, Internet Explorer. | The thin client is the application that never acquires the specific properties while using RPA tools. |
11. How long does a robot automation project take?
Ans:
Generally, any projects are measured in weeks. However, the complex project might take more time depending on the level of object reuse available.
12. Does Blue Prism need Coding?
Ans:
No, the Blue prism is code-free and can automate and software. This digital workforce should be applied to automate the process in any department where clerical or administrative work is performed across an organization.
13. What is the main difference between Blue Prism And UiPath?
Ans:
Blue Prism uses C# for coding and UiPath uses Visual Basic for coding.
14. What is the future scope of RPA?
Ans:
The future of Robotic Process Automation is very bright as there are plenty of human actions that can be automated, handling RPA tools and technology.
15. Does handling RPA operations need special skills?
Ans:
RPA is an approach that doesn't require programming skills. Anyone can become an RPA certified professional with some basic knowledge or training, which is also a short duration. Everything can be managed easily using the flowchart or in a stepwise manner.
16. RPA Vs BPM?
Ans:
| Function | RPA | BPM |
| --- | --- | --- |
| Technology | Software bots are configured to complete monotonous tasks that humans would normally do | Encompasses a wide range of software technology components such as workflow engine,business analytics,etc., to improve business performance. |
| Automation focus | Minimizes manual/ repetitive/rule-based tasks that do not require complex decision making | remove bottlenecks and shorter process cycle times, and improves productivity business-wide |
| Deployment effort | Non-disruptive works across an organization's existing processes and applications | A longer-term effort which requires dedicated technical resources depending on process complexity and depth of integrations. |
| Business impact | Returns can be acquired quickly and cost-effectively. | Wide gains can be achieved in overall productivity |
| Cost | Less expensive when compared to BPM. | BPM is expensive for enterprise applications. |
17. Define citrix automation?
Ans:
Citrix automation process is mainly used to automate tasks such as filling fields and also submitting the forms in the virtual desktop applications. Moreover, we can process the data entry form filling using citrix automation
18. How to create an RPA bot?
Ans:
To create an RPA bot, we need to follow the below-mentioned steps:
Record a task
Perform the bot implementation
Test the bot
Upload the bot to execute the automation tasks
19. What are the characteristics of RPA?
Ans:
The following are the characteristics of RPA:
User-friendly: Robotic Process Automation Softwares are usually very easy to use and understand. There is no need to have special or extra knowledge for users to use RPA.
Not Disruptive: The process transformation in RPA is very simple and straightforward.
Coding is not required: No coding is required for the employees who work on RPA. They only need to have knowledge regarding how the RPA works.
More efficient results in less time: They never make mistakes as humans do. Once you provide them with the right data along with rules and regulations, they will execute the same without any errors.
Easy to use: The code required for automating tasks is minimal and not required anymore. So it can be done by simply dragging and dropping into the system.
20. What are the factors that are encouraging the organizations to proceed with RPA according to you?
Ans:
As of today most of the business organizations are adopting RPA and the following factors that drive most of the organizations to adopt RPA are:
RPA always makes sure that it provides error-free results.
It can automate tasks as simple as the way we do copy-paste.
RPA robots provide an easy way to tackle activities accurately even if the employees are out of an organization.
RPA is only a one-time investment for an organization and results are forever.
Companies won't require any special attention for quality verification and testing.
It requires less human interaction which ensures no conflicts and fast operations.
21. Let us assume you need to handle an RPA project and provide inadequate skills to process, then would you reject the project or find an alternative?
Ans:
Leaving a project is not at all a correct decision. The fact is that there are many alternatives available for RPA and most of the alternatives have a short duration. So, we can work on it or solve the problem and gain additional skills required for the project by choosing alternatives. Support and alternatives play an important role to assist in this type of project.
22. What are the pros and cons of RPA according to you?
Ans:
The pros of RPA are as follows:
Reduced errors
Greater productivity
Enhanced job satisfaction
Lower turnover
The cons of RPA are as follows:
Increase in complexities during implementation
Redundancy
A huge threat of unemployment
23. List the benefits of using RPA?
Ans:
Key benefits of using RPA are listed below:
Reduces costs: Reduces the size of your workforce by automating all the manual and repetitive tasks.
Customer satisfaction: Eliminates human errors and provides a lower level of operational risk.
Improves data quality: Develops consistency with standardized processes.
Increases productivity: Expands the virtual workforce quickly and easily.
24. List the popular RPA tools?
Ans:
The popular RPA tools are as follows:
UiPath
Another Monday
Automation Anywhere
LINX
WinAutomation
Jiffy RPA
Kryon
Jacada
NICE Systems
Kofax
Automai
Pega
KOFAX from Lexmark
G1ANT
WorkFusion
Contextor
Redwood Software
Onvisource
AutomationEdge
OpenConnect
25. Explain the basic requirements of RPA for front and back-office processing?
Ans:
Robotic process automation (RPA) can be used for both front and back-office processes with its flexibility and capability. Most of the specifications are equal for both front and back-office processes and the same configuration can be deployed, and the outcomes derived are always superior in every aspect.
26. What are the scripting standards that you will consider during automation testing?
Ans:
Adequate indentation
Uniform naming convention
3 Lines of comments for every 10 lines of code
Use of Frameworks wherever possible
Robust error handling and recovery scenario
27. What is the default time of Delay before and Delay after ?
Ans:
300 milliseconds
28. What are partial selectors ?
Ans:
The selector information specified in attach window or in attach browser is the partial selectors
29. What are the different types of recording available in uipath
Ans:
Web recorder, Desktop recorder, Basic recorder, Citrix recorder
30. What are variables in uipath ?
Ans:
variables are the naming convention used to store one or more values
31. What is the difference between Test Automation & Process Automation?
Ans:
Test Automation: For testing purpose we automate the application & getting the result that how many test cases is pass & fail
Process Automation: Automating the process without human intervention is called Process automation.
32. What is the difference between Attended & Unattended bot?
Ans:
Attended: works on the same workstation as a human user and is usually triggered by the user through their actions (user events). You cannot start processes from Orchestrator on this type of Robots, and they cannot run under a locked screen. They can be started only from the Robot tray.
Unattended: Runs unattended in virtual environments and can automate any number of processes. On top of the Attended Robot capabilities, this Robot is responsible for remote execution, monitoring, scheduling and providing support for work queues.
33. Difference between Array, List & Enumeration?
Ans:
Array: The array variable is a type of variable which enables you to store multiple values of the same type. UiPath Studio supports as many types of arrays as it does types of variables. This means that you can create an array of numbers, one of strings, one of Boolean values and so on.
List: If you want to work with a collection that doesn't have a fixed number of elements ,you can use a list instead of any array.
Enumeration: It is fixed data type.
34. What is Uipath Explorer?
Ans:
UI Explorer is an advanced tool that enables you to create a custom selector for a specific UI element. It is available only if the UiPath.UIAutomation.Activities package is installed as a dependency to the project.
To open the UI Explorer window, click the button in the Selectors section, in the Design tab.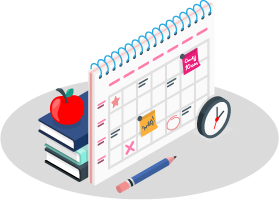 Best RPA Certification Course with Industry Standard Topics From Real-Time Experts
Weekday / Weekend Batches
See Batch Details
35. How to automate databases?
Ans:
For database automation you have to install Uipath.database activity from Manage package, & You have to provide all the details of whatever database you are using in activity properties.
36. Types of recordings available in Uipath?
Ans:
Basic: generates a full selector for each activity and no container, the resulting automation is slower than one that uses containers and is suitable for single activities.
Desktop: suitable for all types of desktop apps and multiple actions; it is faster than the Basic recorder, and generates a container (with the selector of the top-level window) in which activities are enclosed, and partial selectors for each activity.
Web: designed for recording in web apps and browsers (supported: Internet Explorer, Google Chrome), generates containers and uses the Simulate Type/Click input method by default.
Citrix : used to record virtualized environments (VNC, virtual machines, Citrix, etc.) or SAP, permits only image, text and keyboard automation, and requires explicit positioning.
37. How to run bot through robot?
Ans:
If development is completed, we will deploy bot to orchestrator, So that's why we will publish that & connect orchestrator through robot, we will provide all the data in the uipath robot setting.
38. How to save credentials in windows & use through Uipath?
Ans:
First we have to install system credential from Uipath manage package then we will save all credentials in credential manager. We will take secure credential activity & will fetch that user id & password in two variables & pass into a web application or whatever process we want to automate.
39. What are the different ways to create variables in uipath ?
Ans:
In variable window, using ctrl+k in property window, in toolbar
40. What are dynamic selectors ?
Ans:
If the part of the selector information keeps on changing the it is called dynamic selectors
41. Is it possible to capture selectors in a citrix environment ?
Ans:
No
42. What are the activities supported in the citrix environment ?
Ans:
Send hotkeys, and image click activities
43. How Blue Prism interacts with an SAP control to extend the functionality ?
Ans:
We can use XML files.The XML files are:
SAPElements.XML
Actions.XML
44. Who will create PDD ?
Ans:
Client SME and/or Blue Prism analyst
45. How can you read the image ?
Ans:
Use Read stage with Read Text with OCR action.
46. What is a copy and paste element mask ?
Ans:
When you have decided upon the best attributes to leave ticked for an element, it is likely that this will be the same for most elements within the application. To save time ticking the correct attributes for other new elements you can use the Copy Element Mask and Paste Element Mask options within Application Modeller to copy the attribute ticks from one element to others.
47. What is an Application Navigator ?
Ans:
Application Modeller contains a feature called Application Navigator which provides a treeview of all the Accessibility Elements available within the application so that they can be easily found and selected.
48. Can you launch the application via process name ?
Ans:
Yes . We can
49. Can you run a session multiple times?
Ans:
No
50. What type of Scripts can you Run?
Ans: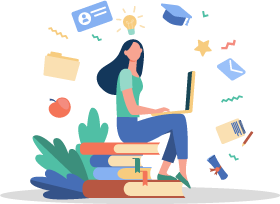 Be An Expert in RPA Tools By Enrolling RPA Training from Certified Faculty
Instructor-led Sessions
Real-life Case Studies
Assignments
Explore Curriculum
51. Which command will you use to run the script?
Ans:
Run script command will be available in commands.
52. What are the types of recorders?
Ans:
3Types: In version 10.3 names have changed
Screen recorder
Smart recorder
Web recorder
53. What are email automation commands?
Ans:
Email Automation
Send Email
We have to configure with SMTP server setting
54. when we are using a token in blue prism?
Ans:
In the environment locking
55. How many types of variables are there in AA?
Ans:
There are two types:
System Variable
Local variable or User defined variable.
56. Explain the different types of variables available in the Task Editor?
Ans:
There are 4 types of variables available in Automation Anywhere are:
57. Explain the different types of variables available in the MetaBot?
Ans:
There are 3 types of variables available in Megabit are:
58. Can you use an environment variable to change the value between sessions ?
Ans:
No
59. Can you run the process by login agent runtime resource ?
Ans:
No
60. What are the languages used to build objects ?
Ans:
VB , C# , J#
61. How many times can I run one session ?
Ans:
only one time
62. How can you set the sequence of priority to item ?
Ans:
0 is first priority and 1 is second link 2, 3…..
63. Can you change the work queue internal business object ?
Ans:
No
64. How to configure scheduler settings to retry if a resource is offline?
Ans:
Go to system tab and under system click scheduler . We have Resilience section there
If a resource is offline , retry after 'n' seconds.
65. When will the scheduler configure change ?
Ans:
After application server restart.
66. What are invisible elements?
Ans:
It is sometimes possible to manipulate HTML elements that aren't on the visible screen.
67. What is an element mask ?
Ans:
Element mask is future in application modeler that enables you to copy the attribute selection of one element and apply it to another.
68. How to upload data on the queue through Uipath?
Ans:
There is add queue item activity through that activity you can keep in for each row & provide the data in argument options & we will create a queue name in Queue options.
69. Shall I run more than one process at the same resource ?
Ans:
Yes . By changing run mode options
70. Which tool has recordeding future ?
Ans:
UI path
RPA Sample Resumes! Download & Edit, Get Noticed by Top Employers!
Download
71. Which tool is best for virtual automation ?
Ans:
UI path
72. Describe the Exception Handling in Blue Prism. What is Exception Bubbling?
Ans:
Exception handling is the crucial part of any system. Exception is the error that occurs during the execution of process and exception handling is the technique to handle that error. Blue Prism achieves the exception handling with 3 steps.
Recovery It's the starting of the block that will handle the exception.
Resume It's an end of block that will handle the exception.
Exception Used to raise the exception explicitly during the process.
Exception Bubbling
It's a technique where any exception moves upwards to the Main Process until it gets caught or handled by the recovery.
73. What are the different types of exceptions in Blue Prism?
Ans:
There are 3 different types of exceptions in blue prism as below.
Internal Exceptions – When we miss some mandatory data in stages then we get this exception. for example file path missed while saving the file.
System Exceptions – When we want to validate some business rules then we manually throw these exceptions. for example if employee id is 0 while saving the excel sheet then throw this exception.
Business Exceptions – When any system failure happens or Internet is down or bots need Internet, In these cases system exceptions occur. These exceptions need to be handled during recovery and resume stages.
74. What are the key metrics which you should consider to map the success of automation testing?
Ans:
Two key metrics to measure the success of automation testing are:
Reduction in cost of various modules
Defect Detection Ratio
75. Explain the use of PGP
Ans:
PGP allows you to encrypt and decrypt a file by assigning a passphrase.
76. What is meant by Bot?
Ans:
A bot is a set of the commands used to automate the task.
77. Name different types of bots
Ans:
Different types of Bots used in RPA process are:
TaskBot
MetaBot
IQ Bot
Chatbot
78. Explain the term dynamic selectors
Ans:
If the selector information changes frequently, then it is called dynamic selectors
79. What is the primary goal of the RPA process?
Ans:
The main object behind the development of the RPA process helps you to replace the repetitive and tedious tasks performed by humans, with the help of a virtual workforce.
80. What are the industrial applications of RPA?
Ans:
The industrial applications of RPA are as follows:
HR: payroll automation, candidate sourcing
Telecommunication: managing customer data, fraud management
Banking: In Loan processing
Retail: managing fake accounts and updation of orders
81. How can you do screen scraping in RPA?
Ans:
Screen scraping is an important component of RPA toolkit. It allows you to capture bitmap data from the screen and cross verified it with stored details in your computer.
82. What are the benefits of screen scraping?
Ans:
Here, are some major benefits of screen scraping:
Works on the application which are not accessible even using UI frameworks
Offers test digitization through Optical character
Easy to implement & mostly accurate
83. Name the framework used in software automation testing
Ans:
Four most crucial framework used in software automation are:
Hybrid automation framework
Keyword-driven framework
Modular automation framework
Data-driven framework
84. What the difference between TaskBot and IQBot
Ans:
Taskbot manages repetitive and rule-based tasks, while IQBot helps you to manage fuzzy rules.
85. Give an example of TaskBot
Ans:
HR administration and Payment procedure are examples of TaskBot.
86. Explain the term workflow Designer
Ans:
It is a graphical representation way of coding, where condition decision-based tasks are added for the whole process requirement.
87. What is the default time out limit in timeout property?
Ans:
The default timeout limit is 3000 milliseconds.
88. What is the major difference between RPA and Macros?
Ans:
| Robots | Macros |
| --- | --- |
| Allows you to learn and enhance itself from the repetitive process. | Never learn anything for the repetitive process. |
| It can act Autonomously. | It cannot work autonomously. |
| It responds to external stimuli and reprograms itself. | It doesn't respond to external stimuli. |
| It offers Highly secured automation. | Security is not a high priority. |
89. Name different types of Default Logs
Ans:
Six types of Default logs are:
Execution start
Execution end
Transaction start
Transaction end
Error log
Debugging log
90. Name two email automation commands
Ans:
Important automation commands are:
Email Automation and Send mail.
91. How many types of variables are there in AA?
Ans:
There are two types of applications in Automation Anywhere:
System Variable
Local Variable
92. In the process of RPA, when will you automate a test?
Ans:
You should try to automate all the repetitive tasks of organization with the help of the RPA process.
93. What kind of support do you need to handle operation or a process which is based on RPA?
Ans:
It depends on the type of expertise and skill needed for a specific task, project, or process. However, it is not always necessary that all the tasks are completed using similar RPA skills.
94. Explain the term element mask
Ans:
Element mask is the future in application modeler, which allows you to copy the attribute selection of one element and apply it with others.
95. How is Chabot different from RPA?
Ans:
A chatbot is a bot programmed to chat with a user like a human being while RPA is a bot programmed to automate a manual business process of executing a task or an activity within a business function.
96. How much time for the developed automated process?
Ans:
The intimal three days training course provides the based knowledge needed to begin to create a simple automated process.
97. For an Agile method, when you will not use automation testing?
Ans:
If your requirements are frequently changing or your documentation becomes massive, then it is better to avoid automation testing methods.
98. What is RPA LIFE CYCLE?
Ans:
Phases of RPA Life Cycle:
Analysis: The first phase in RPA begins with analysis. Business team and RPA Architect work together to understand a business process for RPA development.
Bot Development: RPA developer (Team) starts working on the requirement in their environment possibly a distinct development environment.
Testing: Some companies conduct Testing by Separate Testing Team, while some have a dedicated testing team which performs a dedicated QA like normal SDLC flow. Best Practice is to have a dedicated testing team which performs QA of a developed bot.
Deployment and Maintenance: After the Development and Testing phases, a bot is ready for distribution and enters maintenance phase.
This question is frequently asked in RPA interviews. You should know the RPA Life Cycle.
99. Why is UiPath the best in RPA?
Ans:
Uipath RPA is an enterprise computing platform dedicated to automating business processes.
It provides the below options full compliance with the enterprise security and governance.
Process modelling
Change Management
Deployment Management
Access Control
Remote Execution
Scheduling
100. Components of Uipath?
Ans:
UiPath Platform consists of three main components:
UiPath Studio: UiPath Studio is a complete solution for application integration, and automating third-party applications, administrative IT tasks and business IT processes.
UiPath Robot: UiPath Robots are a fundamental component of the UiPath Enterprise RPA Platform. Robots execute the automation workflow designed in UiPath Studio and can be centrally managed from UiPath Orchestrator.
UiPath Orchestrator: UiPath Orchestrator is a web application that enables you to orchestrate your UiPath Robots in executing repetitive business processes.
Orchestrators manage the creation, monitoring, and deployment of resources in your environment, acting in the same way as an integration point with third-party solutions and applications.