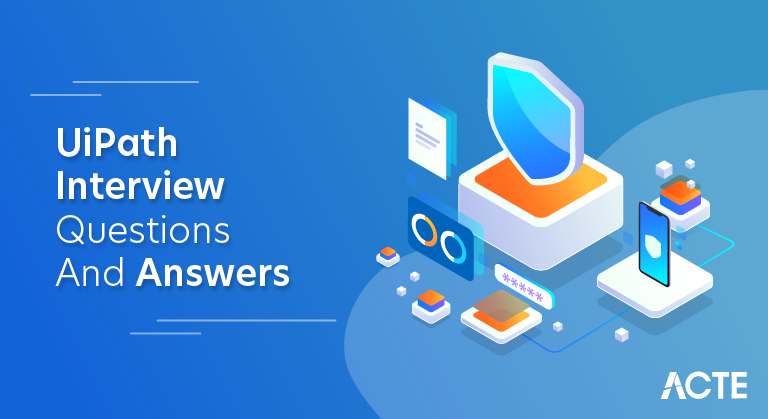 35+ [FREQUENTLY ASKED]: Uipath Interview Questions & Answers
Last updated on 16th Jun 2020, Blog, Interview Questions
UIPath is a continuously varying field which needs the students as well as professionals to upgrade their skills with the new features and knowledge, to get fit for the jobs associated with UIPath. This post related to UIPath Interview Questions and Answers, UIPath Interview Questions and Answers Freshers, UIPath Interview Questions and Answers, UIPath Interview Questions will help you let out find all the solutions that are frequently asked in your upcoming UI Path interview.
Over thousands of vacancies available for the UI Path developers, experts must be acquainted with all the components of UI Path technologies. This is necessary for the students in order to have in-depth knowledge of the subject so that they can have better employment opportunities in the future. Knowing every little detail about UI Path is the best approach to solve the problems linked with the problem.This list of 100 UI Path interview questions and answers can be your next gateway to your next job as a UI Path expert.
1. What is RPA?
Ans:
Robotic Process Automation is a type of automation where a machine or computer mimics a human's action in completing rule based tasks. It is used to automate business processes. Automating the business process by robot is known as RPA.
2. What is RPA LIFE CYCLE?
Ans:
Phases of RPA Life Cycle:
Analysis: The first phase in RPA begins with analysis. Business team and RPA Architect work together to understand a business process for RPA development.
Bot Development: RPA developer (Team) starts working on the requirement in their environment possibly a distinct development environment.
Testing: Some companies conduct Testing by Separate Testing Team, while some have a dedicated testing team which performs a dedicated QA like normal SDLC flow. Best Practice is to have a dedicated testing team which performs QA of a developed bot.
Deployment and Maintenance: After the Development and Testing phases, a bot is ready for distribution and enters maintenance phase.
3. What are the pros and cons of RPA according to you?
Ans:
The pros of RPA are as follows:
Reduced errors
Greater productivity
Enhanced job satisfaction
Lower turnover
The cons of RPA are as follows:
Increase in complexities during implementation
Redundancy
A huge threat of unemployment
4. Why is UiPath the best in RPA?
Ans:
Uipath RPA is an enterprise computing platform dedicated to automating business processes. It provides the below options full compliance with the enterprise security and governance.
Process modelling
Change Management
Deployment Management
Access Control
Remote Execution
Scheduling
5. How do you create a project in UiPath?
Ans:
For creating a project in uipath you will have to create a folder with your name and then select a particular location. So the new folder will get saved in the default directory.
6. Types of Workflows in UiPath?
Ans:
Sequences- The sequence is actually the small type of projects which are suitable mainly for linear processes & will enable you to switch from one activity to another seamlessly. It actually acts as a single activity block. We can reuse them many times.
Flowchart- It helps in large jobs as well as in small projects & you can also use them in different projects Flowcharts help in presenting multiple branching of logical operators, helps in building complex business & for connecting the activities in many ways.
State Machine- when a machine is using a certain number of states for automation during the execution it is known as the state machine. it will only switch from one state to another if any action is triggered.
7. What is the difference between Attended & Unattended bot?
Ans:
a) Attended – works on the same workstation as a human user and is usually triggered by the user through their actions (user events). You cannot start processes from Orchestrator on this type of Robots, and they cannot run under a locked screen. They can be started only from the Robot tray.
b) Unattended – Runs unattended in virtual environments and can automate any number of processes. On top of the Attended Robot capabilities, this Robot is responsible for remote execution, monitoring, scheduling and providing support for work queues.
8. Does Blue Prism require coding?
Ans:
No, it's code-free.
9. What do you mean by sequence activities in UiPath?
Ans:
The sequence is defined as a small type of project which clears the path from switching from one activity to another with ease. It acts as a single activity of blocks, and you can re-use these blocks for any number of times.
10. What is branching in UiPath RPA?
Ans:
When it comes to branching in uipath there comes a "condition". This condition is used when an activity is having more than one solution occurs after a certain condition. Condition statements will help the program to determine what behavior should be shown when any condition will be selected.
11. What are the basic differences between UiPath and Automation Anywhere?
Ans:
| | | |
| --- | --- | --- |
| Learning | Visual design | Basic developer |
| Reusability | Code Reusability | Code Reusability |
| Cognitive Capability | Not so cognitive | Moderately cognitive |
| Reliability | Moderately reliable | Highly reliable |
| Robots | FullStack robots | Full Stack Robots |
| Operational Scalability | Scalability recommended for small projects only | Highly scalable for small and mediums |
| Process Designer | Visual process designer tool | Scripting is done to design process |
| Architecture | Web-based integration | The architecture includes client and server |
| Access | Supports browser and mobile app. | Supports access through app only |
| Pricing | Aggressive, attractive entry-level pricing | The higher cost of deployment |
12. How do you validate empty fields in Excel?
Ans:
You would use row ("ColumnName").ToString.Equals(String.Empty). This command returns a Boolean value, which validates empty columns in Excel.
13. Does Blue Prism require coding?
Ans:
No, it's code-free.
14. Explain about value and data types in UIPath?
Ans:
Variables are used in UiPath to store the data, and you can even change the value of a variable. The data which gets stored in the variable may be in different forms. When it comes to UiPath, we do have various data types which are text, number, time, date, universal value, and data tables.
15. What is Ui-path Automation?
Ans:
Uipath is a process Automation vendor through that tool we can automate any type of process.
16. What is the difference between Test Automation & Process Automation?
Ans:
Test Automation –For testing purpose we automate the application & getting the result that how many test cases is pass & fail
Process Automation –Automating the process without human intervention is called Process automation.
17. What is a process studio?
Ans:
A Blue Prism Process is created as a diagram that looks like a business flow diagram. Processes are created in a zone of Blue Prism named Process Studio which looks similar to other process modelling applications and uses standard flow diagram symbols and notation.
18. How to create an RPA bot?
Ans:
To create an RPA bot, we need to follow the below-mentioned steps:
Record a task
Perform the bot implementation
Test the bot
Upload the bot to execute the automation tasks
19. Difference between Array, List & Enumeration?
Ans:
Array:- The array variable is a type of variable which enables you to store multiple values of the same type. UiPath Studio supports as many types of arrays as it does types of variables. This means that you can create an array of numbers, one of strings, one of Boolean values and so on.
List :- If you want to work with a collection that doesn't have a fixed number of elements ,you can use a list instead of any array.
Enumeration- It is fixed data type.
20. Is Blue Prism an RPA Tool?
Ans:
Yes, Blue Prism is an RPA Tool.
21. What is a Credentials Manager? How is it used in Project?
Ans:
In Windows, you can view and manage your network-based logon credentials (i.e., usernames and passwords) using Credential Manager. With UiPath, you can automate the process of creating, querying and deleting the credentials through some dedicated activities. To get credentials from the windows credential manager, you have to use the Get Secure Credential activity.
22. What is meant by assign activity in UiPath?
Ans:
Assign activity in UiPath helps in assigning the values to different variables. In the majority of the cases, they are used when the value of a variable needs to be increased or when the loop is presented over there. Here you have two options, after adding the value you can store the values in the same variable or else you can save it in the other array.
23. What are Flowchart activities in UiPath?What are Flowchart activities in UiPath?
Ans:
The flowchart is generally used for various settings. It helps in large jobs as well as in small projects and you can also use them in different projects. Flowcharts help in presenting multiple branching of logical operators, helps in building complex business and for connecting the activities in many ways.
24. What is Selector & types of selector?
Ans:
To automate specific actions in the user interface, you are required to interact with various windows, buttons, drop-down lists and many others. Most RPA products do this by relying on the screen position of UI elements, a method that is not at all dependable. To overcome this problem, UiPath Studio uses what we call selectors.
25. Types of Wildcards in UiPath?
Ans:
Wildcards are symbols that enable you to replace zero or multiple characters in a string.
Asterisk (*) – replaces zero or more characters
Question mark (?) – replaces a single character
26. Difference between Full & partial Selector.
Ans:
Full selectors:
Contain all the elements needed to identify a UI element, including the top-level window
Generated by the Basic recorder
Recommended when switching between multiple windows
Partial selectors:
Generated by the Desktop recorder
Do not contain information about the top-level window
Activities containing partial selectors are enclosed in a container (Attach Browser or Attach Window) that contains a full selector of the top-level window
Recommended when performing multiple actions in the same window
Example of a partial selector for the editable panel in Notepad:
27. What is Uipath Explorer?
Ans:
UI Explorer is an advanced tool that enables you to create a custom selector for a specific UI element. It is available only if the UiPath.UIAutomation.Activities package is installed as a dependency to the project. To open the UI Explorer window, click the button in the Selectors section, in the Design tab.
28. What is a package manager in UiPath?
Ans:
With the help of the package manager, you can easily download the activity packages, frameworks, libraries, wrappers etc and you can also check the ones which are already present in the container and you can also update them or add or remove them. All these features are only possible because of the manage packages window which you can easily open by clicking the package manager button by pressing on the activity panel.
29. Types of recordings available in Uipath?
Ans:
Basic:- generates a full selector for each activity and no container, the resulted automation is slower than one that uses containers and is suitable for single activities.
Desktop: suitable for all types of desktop apps and multiple actions; it is faster than the Basic recorder, and generates a container (with the selector of the top-level window) in which activities are enclosed, and partial selectors for each activity.
Web:-designed for recording in web apps and browsers (supported: Internet Explorer, Google Chrome), generates containers and uses the Simulate Type/Click input method by default.
Citrix :- used to record virtualized environments (VNC, virtual machines, Citrix, etc.) or SAP, permits only image, text and keyboard automation, and requires explicit positioning.
30. How can you say that Robotic Process Automation is a secure and reliable approach?
Ans:
At several levels, the same is built in the RPA. The good thing is with all the vendors, runtime factor is totally different to the process which is related to the editing of anything. It is not necessary that all the users are given the same actions but in fact, they can be restricted. This generally includes creating, designing, running, as well as editing the processes. Every log created is capable of providing full information with a wide scope. As compared to a manual process, RPA provides extra control, as well as security.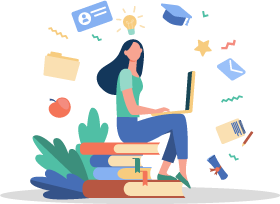 Be An Expert in RPA Using UiPath Tools By Experts Training
Instructor-led Sessions
Real-life Case Studies
Assignments
Explore Curriculum
31. How to publish any project in UiPath?
Ans:
Publishing an automation project means archiving the workflow and all the other files in the folder so that it can be sent to Robots and then executed. Additionally, automation projects may be published to a custom NuGet feed, with the option to also add an API key if the feed requires authentication. Publishing projects locally requires you to provide a path on the local machine, different from the location where process packages are published. From here, you can later manually send the packages to the Robots, so they can be executed. The default local publish location is %ProgramData%\\UiPath\\Packages.
32. What is the If Activity in UiPath?
Ans:
The If activity contains a statement and two conditions. The first condition is executed if the statement is true, while the second one (the activity in the Else section) is executed if the statement is false. If activities can be useful to make decisions based on the value of variables.
33. How to run bot through command prompt & create shortcut of robot?
Ans:
First we have to publish that from the design panel, then we have to take that publish nuget package location & -file your .xaml location.
34. How to save credentials in windows & use through Uipath?
Ans:
First we have to install system credential from Uipath manage package then we will save all credentials in credential manager. We will take secure credential activity & will fetch that user id & password in two variables & pass into a web application or whatever process we want to automate.
35. How to automate databases?
Ans:
For database automation you have to install Uipath.database activity from Manage package, & You have to provide all the details of whatever database you are using in activity properties.
36. What are the characteristics of RPA?
Ans:
The following are the characteristics of RPA:
User-friendly:Robotic Process Automation Softwares are usually very easy to use and understand. There is no need to have special or extra knowledge for users to use RPA.
Not Disruptive:The process transformation in RPA is very simple and straightforward.
Coding is not required:No coding is required for the employees who work on RPA. They only need to have knowledge regarding how the RPA works.
More efficient results in less time:They never make mistakes as humans do. Once you provide them with the right data along with rules and regulations, they will execute the same without any errors.
Easy to use:The code required for automating tasks is minimal and not required anymore. So it can be done by simply dragging and dropping into the system.
37. What Are The Differences Between Blue Prism And Uipath?
Ans:
Both come across as good tools and both have their own software. UI and BP, both have graphic process designers for developing the solutions.
Differences:
In terms of programming languages:
Blue Prism Uses C# for coding
UiPath uses VB for coding
In terms of the Control Room/Dashboard:
BP has client based servers, accessible only through their apps
UiPath control room – The Orchestrator – is web based, accessible through browser or mobile
In terms of cost and uses:
UiPath is more affordable
It's easier to learn on your own and operate
It's a cakewalk finding study material online
38. What are UI Activities Properties in UiPath?
Ans:
There are multiple activities that can be used to automate apps or web-apps and you can find them in the Activities panel, under the UI Automation category.
ContinueOnError ,DelayBefore,TimeoutMS,WaitForReady –
39. What is citrix automation in Uipath? Have worked on citrix?
Ans:
The virtual machine is the emulation of computer science. If you efficiently want to process the automation in the Citrix machines then you will need techniques and tools. The Citrix automation in uipath is used for operating the virtual machine.
40. What is the difference between a thin & thick client?
Ans:
Thin client: It is an application that we cannot get the quality properties while spying using any RPA tool .e.g. Any virtual environment.
Thick client: It is an application that we get a pretty handful of attribute features using RPA tool e.g. calculator, Internet Explorer.
41. What would be the procedure to extract the data from the database?
Ans:
We can extract the data by using Linq.
42. How can we connect and read the database?
Ans:
With the help of Database connectivity, we can connect to the database and read the decentralized data activity.
43. What is debugging in Uipath?
Ans:
Debugging is the process of identifying and removing errors from a given project. Coupled with logging, it becomes a powerful functionality that offers you information about your project and step-by-step highlighting, so that you can be sure that it is error-free. Logging enables you to display details about what is happening in your project in the Output panel. This, in turn, makes it easier for you to debug an automation. Breakpoints enable you to pause the execution of a project so that you can check its state at a given point.
44. What is the effective process to Log into UiPath?
Ans:
For each activity, there should be a login.
There should be a trace process to know the operations and to correct the errors.
You can specify the login as per your needs in the production environment.
45. What are arguments in Uipath & directions of Argument?
Ans:
Arguments are used to pass data from a workflow to another Workflow. They have specific directions In/Out/InOut.Arguments are used to pass data from a project to another. Additionally, arguments have specific directions (In, Out, In/Out, Property)
IN – Which means they are passed in and not returned.
OUT – A parameter marked OUT usually means that the value of the parameter when it is being passed to the function is not of any importance.
In fact, if it is being passed by pointer, it may even be required to be NULL, and the function will allocate memory and pass a value back to you. Assign activity is required for this type of argument otherwise this argument will not take any value.
An IN/OUT parameter usually indicates something where both the input and output values are meaningful.
46. What is Switch & flow switch In Uipath?
Ans:
The Switch activity enables you to select one choice out of multiple, based on the value of a specified expression.
A FlowSwitch activity works like a FlowDecision except instead of being restricted to a True and False branch. Each branch of a FlowSwitch activity is called a FlowStep.
47. What is the difference between for each, for each row & parallel For each?
Ans:
For Each– allow you to iterate through a collection of items. It can be an array, a list, a datatable etc.
For each row-When using For each you need to specify the data type and because you might need to iterate through a datatable more often you have the specific Activities for Data tables.
Parallel for Each-Asynchronous executes a series of activities on each element of an enumeration, in parallel.
48. What is Exception Handling?
Ans:
Exception Handling mainly deals with handling errors with respect to various activities in UiPath. The Error Handling activity offers four options: Rethrow, Terminate Workflow, Throw, Try Catch.
49. What is the difference between Throw, Rethrow & terminate workflow?
Ans:
Rethrow is used when you want activities to occur before the exception is thrown.
Terminate workflow is used to terminate the workflow the moment the task encounters an error.
Throw activity is used when you want to throw an error before the execution of the step.
50. What is the State of a machine?
Ans:
A machine needs to undergo various states while executing a single task. And these different states are known as machine states. It switches into different states if the action is triggered.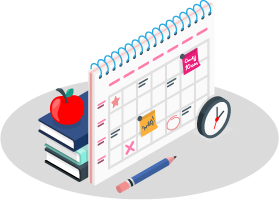 Best RPA Training using UiPath Certification Course & Get Certified Today
Weekday / Weekend Batches
See Batch Details
51. What is the difference between Try, Catch & Finally?
Ans:
To solve such kind of errors, you can use a Try-Catch block. So, you can put the browser part in the Try section, and then either put a Message box or any other activity in the catch section. After this is done, you can mention the necessary activities, in the Finally block. So these activities would be executed after the Try-Catch block.
52. What is the difference between Data scraping & screen scraping?
Ans:
Data scraping enables you to extract structured data from your browser, application or document to a database, .csv file or even Excel spreadsheet.
Output or screen scraping methods refer to those activities that enable you to extract data from a specified UI element or document, such as a .pdf file.
53. Difference between Output panel & outline?
Ans:
Output panel is that type of panel where you will get the output or result of execution. The Outline panel displays the project hierarchy, all available variables and nodes. You can highlight activities in this panel by selecting them in the Designer panel, or you can go to a specific activity by selecting it in the Outline panel
54. What are the factors that are encouraging the organizations to proceed with RPA according to you?
Ans:
As of today most of the business organizations are adopting RPA and the following factors that drive most of the organizations to adopt RPA are:
RPA always makes sure that it provides error-free results.
It can automate tasks as simple as the way we do copy-paste.
RPA robots provide an easy way to tackle activities accurately even if the employees are out of an organization.
RPA is only a one-time investment for an organization and results are forever.
Companies won't require any special attention for quality verification and testing.
It requires less human interaction which ensures no conflicts and fast operations.
55. What is Excel Automation?
Ans:
Excel automation with UiPath. An efficient tool to sort, delete, retrieve and analyse information. Easy to migrate and integrate data into platforms.
56. Robot status:-
Ans:
Available – The Robot is not running a process and is free to be used;
Busy- The Robot is running a process
Disconnected:- The Robot and Orchestrator have not communicated in the last two minutes;
Unresponsive – The UiPath Robot service is not running.
57. Difference between Excel & Workbook activity?
Ans:
| | |
| --- | --- |
| 1.To use Excel Application scope Excel should be installed on the local system | 1. For using Workbook not required to install excel |
| 2.In excel sheet you will not able to access the chart and diagram related data with excel activities you will get an error | 2.Its working fine with Workbook |
| 3.It is fine in this condition | 3.Workbook related activity the Excel workbook file should be closed at the time of robot run otherwise it will give error. |
| Reliability | Moderately reliable |
| 4.In Excel application scope ,we are not able to access the Password protected excel & popup was asking for to enter credentials. | 4. It is fine in this condition. |
58. Types of data table activity you have used in a project?
Ans:
There are lots of mostly used data table activities like Build data Table, Output data table, Merge data table, filter data table, Clear data table & join data table.
59. How many ways to read columns of excel through Uipath?
Ans:
There are lots of ways to get the column value. There is Get row item activity through that activity. You can get all data from the proper column.
60. How to automate excel macro through Uipath?
Ans:
There is execute macro activity , You have to install from manage package
61. What is Automatic Recording in UiPath?
Ans:
Automation recording is used as they are very much useful plus it can save you a lot of time. As this automatic recording will provide a skeleton of the entire business processes so you can easily parameterize and customise the project
62. Difference between Read range, read cell, read csv, Write range , write cell & write csv?
Ans:
Through read range we read all data of excel, through read cell we read proper cell, through read csv we read all csv data, through write csv .we write data into excel sheet, through write cell we write data into proper column, through write csv we write data in csv format.
63. Is Robotic Automation like screen scraping or macros?
Ans:
No, managerial Robotic Automation is a generation from old technologies like screen scratching or macros. The major differences are: Robots are universal application orchestrators – any application that can be used by a man can be used by a present-day robot, whether mainframe, bespoke application, legacy, web service enabled or even a close 3rd party API hosted service. Robots assemble procedural knowledge which after some time joins with a shared library that can be re-used by some other robot or device. Applications are "read" by the robot, either through submitted APIs where they exist, through the OS before application appears, or through the screen with respect to the native application. In this last case the modern robot "reads" an application screen in context and in the same way a user does. As part of the robot training, it is shown how to read the application's display much like a user is shown.
64. What is email protocol in Uipath?
Ans:
IMAP, SMTP, GET OUTLOOK,SEND OUTLOOK,POP3
65. Difference between Imap, Get Outlook, Send outlook & smtp?
Ans:
IMAP stands for internet map access protocol, through imap we can receive the customized mail.
Get outlook -Through get outlook activity we can receive the static mail
Smtp-it stands for simple mail transfer protocol for sending the dynamic mail
Send Outlook-Through this activity we can automatically send the static mail.
68. How to filter mail through Uipath?
Ans:
There are two ways to filter the email
we can filter through if condition in for each loop.
We can provide filter conditions in the Get outlook filter option.
69. How to select a folder of mail through Uipath?
Ans:
For folder selection you have to change from imap or get outlook mail setting.
70. What do you mean by the term Information Collection in RPA?
Uipath Sample Resumes! Download & Edit, Get Noticed by Top Employers!
Download
71. How many activities have you used in Pdf Automation?
Ans:
Mostly used activity is Read pdf text , Read pdf with ocr & Get text
72. How to automate Text & Image PDF?
Ans:
For pdf automation you have to install pdf from manage package-Uipath.Pdf
There are two main activity in PDF
Read Pdf Text-It is for text pdf
Read pdf with ocr-It is for image pdf
73. What is OCR? Different types of OCR?
Ans:
Ocr stand for Optical character recognition
Google ocr
Microsoft Ocr
Abbyy ocr
74. How to pass credentials from the Orchestrator & window system?
Ans:
You have to save credentials in mange package & give the credential name in your secure credential variable ,create both id & password & use where ever required.
75. Which activities can be used to iterate through an array in UiPath Studio?
Ans:
Following are the activities that can be used to iterate through an array in UiPath Studio
For each Activity
While Activity
76. What is the While Activity in UiPath?
Ans:
The While activity enables you to execute a specific process repeatedly, while a specific condition is met. The main difference between this and the Do While activity is that, in the first one, the condition is evaluated before the body of the loop is executed. This type of activity can be useful to step through all the elements of an array or execute a particular activity multiple times. You can increment counters to browse through array indices or step through a list of items.
77. Difference between Floating & Standard Robot?
Ans:
Standard Robot works on a single Standard Machine only, namely the one defined while creating it. This is ideal for the scenario in which a user always works on the same machine.
Floating Robot works on any machine defined in Orchestrator, be it Standard or Template, as the machine name is not relevant while creating it. Only Attended and Development Robots can be floating.
A Standard robot can be converted into a Floating Robot by using the Convert to Floating button displayed alongside Standard Robot.
78. Different between Process, job, Scheduler, asset & queue?
Ans:
process: The Packages page displays all the projects published from UiPath Studio, as well as the ones that were manually uploaded. For more information, see Publishing a Project from Studio to Orchestrator. A project becomes a package when it is published to Orchestrator from Studio.
Job: A job is the execution of a process on one or multiple Robots. After creating a process (deploying a package to an environment), the next step is to execute it with the assigned Robots. This can be done manually from the Jobs page or in a pre planned manner, from the Schedules page.
Scheduler: Schedules enable you to execute jobs in a pre planned manner, at regular intervals on Robots. You can assign Robots to perform different schedules according to the following options:
Asset: Assets usually represent shared variables or credentials that can be used in different automation projects. They give you the opportunity to store specific information so that the Robots can easily have access to it. Int, Credential, Boolean, Text
Queue: A queue is a container that enables you to hold an unlimited number of items. Queue items can store multiple types of data, such as invoice information or customer details. This information can be processed in other systems – SAP or Salesforce, for instance.
79. For what purpose is the UiPath Robotic Enterprise Framework template used for?
Ans:
It acts as a starting point for each project.
It will be used as a source for the front office Robots.
The framework acts as a queue in orchester.
80. Let us assume you need to handle an RPA project and provide inadequate skills to process, then would you reject the project or find an alternative?
Ans:
Leaving a project is not at all a correct decision. The fact is that there are many alternatives available for RPA and most of the alternatives have a short duration. So, we can work on it or solve the problem and gain additional skills required for the project by choosing alternatives. Support and alternatives play an important role to assist in this type of project.
81.Types of assets in the Orchestrator?
Ans:
integer
boolean
String
Credential
82. How to pass data from Asset?
Ans:
There is Uipath getting asset activity through this activity. We will provide the asset name & will pass the data in the orchestrator asset option.
83. How to upload data on a queue through Uipath?
Ans:
There is add queue item activity through that activity you can keep in for each row & provide the data in argument options & we will create a queue name in Queue options.
84. Difference between Add queue items, get queue item & get transactions?
Ans:
Add Queue item – it is used for uploading data to the queue.
Get Queue Item – it is used for getting the data from the queue for all transactions.
Get transactions – It is used for getting the single transactions from the queue.
85. How to schedule the process through Orchestrator?
Ans:
There is a scheduler option in Orchestrator options through that we can schedule the process.
86. How to handle delay in Uipath?
Ans:
Add a Delay activity and connect it to the previously added activity. Select the activity, and in the Properties panel, in the Duration field, type 00:00:20. This is the 20 seconds delay that is going to be between the two logged messages.
87. What is Desktop Automation?
Ans:
Desktop automation is a type of automation where we can automate all the desktop applications.
88. Which desktop automation activities have you used in Uipath?
Ans:
There are lots of mostly used desktop activities like Open application, close application, create folder, save attachments, attach window,
89. What is Uipath Go?
Ans:
UiPath Go! is the new "app store" for automation offering immediate access to an extensive set of RPA and AI building-blocks that developers, customers, and partners can share and use to accelerate their digital plans. … Up to 80% of the content that can be found on UiPath Go! is free.
90. How is FTE calculated?
Ans:
FTE is calculated based on Manual effort, volume and time taken to complete a process
FTE = (volume * AHT)/ Manual hour per day (8 hours)
AHT is Average Handling Time
91. How to extract from image?
Ans:
Using ocr activity.
92. What is Reframe work?
Ans:
Reframe work is entirely based on state machine & Entirely flow is State Machine.Entirely flow is state machine.
There are 3 states & 1 final states, There are sub processes,sub modules & mini processes.
You can split your process into smaller projects.
93. What are the error handling activities available in Uipath?
Ans:
Try catch, Terminate workflow, throw & catch
94. Have you worked on a state machine?
Ans:
State machine-A state machine is a type of automation that uses a finite number of states in its execution. It can go into a state when it is triggered by an activity, and it exits that state when another activity is triggered.
95. How can we call another xaml file inside one xaml file?
Ans:
Invoke Workflow file activity is used for it.
96. What is Computer vision & their benefits?
Ans:
Computer Vision is a feature that allows our robots to see the screen & visually identify all the elements rather than relying on selectors or images. It is an algorithm that enables human-like recognition of the user interface using a mix of AI, OCR, text fuzzy –matching, and an anchoring system to tie it all together.
97. How to distribute load between two bots?
Ans:
If you are working with reframe work queue functionality & if you want to distribute the load between workflow then you can create two framework one(dispatcher) for Uploading data on queue & second (performer) for taking the data from queue.
98. What is the difference between Main fame & Non frame application?
Ans:
Mainframe applications:

It's a single screen and keyboard-based application.
There are separate set in-built commands supported by Blue Prism especially for mainframe applications
Non-mainframe applications:

It includes multiple screens
Control moves from one screen to another screen.
99. Robot status:-
Ans:
Available – The Robot is not running a process and is free to be used;
Busy – The Robot is running a process
Disconnected – The Robot and Orchestrator have not communicated in the last two minutes;
Unresponsive – The UiPath Robot service is not running.
100.Queue Status:-
Ans:
New – the item has just been added to the queue with the Add Queue Item activity, or the item was postponed or a deadline was added to it.
In Progress – the item was processed with the Get Transaction Item or the Add Transaction Item activity; when an item has this status, your custom progress status is also displayed, in the Progress column
Failed – the item did not meet a business or application requirement within the project and was therefore sent to a Set Transaction Status activity, which changed its status to Failed
Successful – the item was processed and sent to a Set Transaction Status activity, which changed its status to Successful
Abandoned – the item remained in the In Progress status for a long period of time (approx. 24 hours) without being processed
Retried – the item failed with an application exception and was retried. After the Robot finishes retrying the item, the status changes to Failed or Successful, according to your workflow.
Deleted – the item has been manually selected from the Transactions page and marked as deleted; an item with this status can no longer be processed.