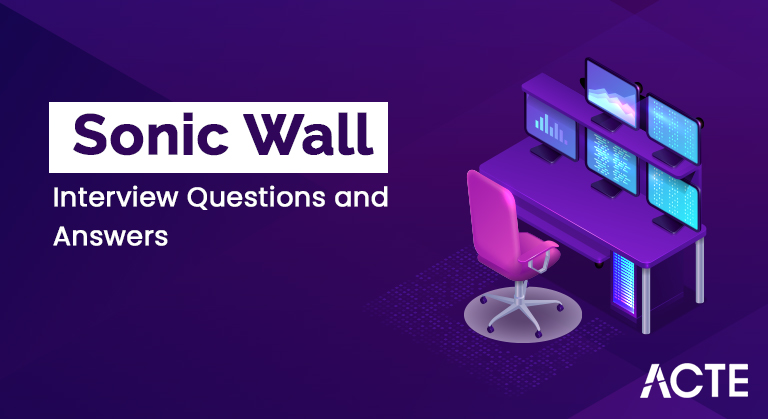 Must-Know [LATEST] SonicWall Interview Questions and Answers
Last updated on 17th Nov 2021, Blog, Interview Questions
Quicken your SonicWALL Firewall professional career with the help of HKR's recently designed SonicWALL interview questions and answers article. SonicWALL technology is suited for those who are having knowledge of LAN networking, CCNA, Networking, MPLS, IP routing, CISCO routers, router configurations, and IP addressing. SonicWALL is mainly used to protect your organization and also offers Cyber security solutions. This technology also offers a wide range of internet appliances. From this article, you will be Enrich your SonicWALL skill sets and crack any interviews. Let's start our journey;
1.What Is A Dell Sonicwall?
Ans:
Dell Sonic Wall is a firewall solution that not only detects security breaches but prevents them with Sonic Wall next-generation firewalls which have been recently awarded for its network security solutions. Dell Sonic Wall blocks ransomware, encrypted threats, and phishing attacks, not only on wired but also on wireless and mobile networks.
2.Why Do We Need A Firewall?
Ans:
Internet connection makes us exposed to hackers who access our financial and personal information. Firewall works as a barrier, between our computer network and the internet. When we are connected to the Internet and are constantly sending and receiving information and can be easily hacked. SonicWALL is our first line of defense against security threats and control data over the Internet.
3.What Is A Sonicwall Vpn?
Ans:
SonicWALL VPN specifies whether the VPN connection is being used to provide remote access or to connect two SonicWALL devices (Office Gateway). It also specifies the SonicWALL's IP address or domain name & provides a connection name and to click Next.
4.What Is Sonicwall Tz 100 And Its Function?
Ans:
The SonicWALL TZ 100 is an efficient business workhorse. This is a router, which boasts of widespread encryption capabilities, VPN and security compatibility which provides optional Unified Threat Management (UTM) subscription services. It is fit for remote and branch offices that must be securely connected to main headquarters' offices. The network security appliance is also an outstanding firewall option for small business organizations that require network security, remote connectivity functionality, and low-cost deployment.
5.How Sonicwall Helps Network Administrators?
Ans:
SonicWALL is known for its Standout features. Network administrators with a single installation of SonicWALL obtain information on both site to site hardware and cross-platform software based VPN functionality, firewalled cases, DHCP services, comprehensive routing capabilities, VOIP support, security supports at zonal and branch offices, logging and reporting functionality, perimeter protection and subscription services, load balancing capability, hardware failover capacity, an integrated network switch with optional wireless connectivity.
6.What Is The Compatibility Features Of Sonicwall?
Ans:
SonicWALL TZ 100 is known for its compatibility. Several VPN encryption and validation technologies are supported, including DES, 3DES, AES, MD5, and SHA-1. Key exchange technologies that are supported include IKE, manual key, X.509 certificates and L2TP over IPSec. Global VPN client platforms that are supported include Windows 2000, XP, Vista and Windows 7, while the SSL VPN platforms that are supported include Mac OS X and multiple Linux distributions. RIP and static routes are that are supported on the TZ 100 platform is XAUTH/RADIUS, Active Directory, SSO, LDAP and Novell database validation.
7.Can Sonicwall Be Managed Centrally?
Ans:
TZ 100 series devices are equipped by SonicWALL's Global Management System (GMS). This unique feature facilitates centralized management of numerous SonicWALL devices, thereby lowering deployment and maintenance costs for larger organizations due to its GMS' capability and remotely manages configurations, incorporate policies and reporting including supervision of real-time performance.
8.What Are The Complex Issues Of Sonicwall?
Ans:
SonicWALL router configuration and deployment is very complex and needs highly trained expert for its installation. Its technology provides incredible and complex functionality for its firewall capabilities. For organizations that need assistance, Remote Startup and Configuration Service for the TZ Series is available from a wide range of vendors.
9.What Is Sonicwall Mobile Connect?
Ans:
SonicWall Mobile Connect is a free app, which needs a concurrent user license on one of the SonicWALL router solutions to function properly. SonicWall secures Mobile Access in 100 Series / SRA appliances running 7.5 or higher.
10.What Is Netextender Dell?
Ans:
NetExtender empowers Dell SonicWALL with Secured Remote Access (SRA) 4600 and 1600, adding facilities such as seamless and secure access to any resource on the corporate network, including servers or custom applications. It is not a fat client. NetExtender is an SSL VPN client for securing Windows, Mac, or Linux users which can be downloaded easily and allows us to run any application securely on the company's network. It uses Point-to-Point Protocol (PPP).
11.How Can Sonicwall Firewall Be Configured Step By Step?
Ans:
We need to create an access rule:-

Firstly we need to log on to the SonicWALL firewall device.
Then we should click the Firewall button.
Then we should click the Matrix or Drop down boxes View Style radio button.
Followed by clicking the appropriate Zone (such as WAN to LAN).
Lastly we need to click the Add button which appears at the bottom of the menu.
12.How Can We Access The Sonicwall Management Interface?
Ans:
We need to run the Setup Tool to discover the SonicWALL's IP address. Then we should try to ping the Sonic Wall's LAN interface IP and the upstream device's IP. We can use Sonic OS Command Line Interface (CLI) guide better known as the console port and use appropriate commands to reset the settings.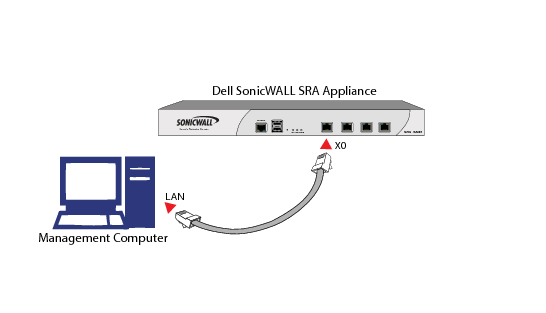 13.How To Create A Nat Policy?
Ans:
The Network Address Translation (NAT) engine in SonicWALL allows users to define granular NAT policies for their incoming and outgoing traffic. By default, the SonicWALL security device has a preconfigured NAT policy to allow all computers connected to the LAN to perform many to one NAT. It allows using the IP address of the WAN interface, and a policy not to perform NAT when traffic across other interfaces.
14.Can We Configure Various Nat Policies Concurrently?
Ans:
A NAT policy provides us the flexibility to control Network Address Translation based on combinations of Source IP address, Destination IP address and Destination Services. Policy-based NAT allows us to activate different types of NAT at the same time.
15.How Can We Configure Nat Policies?
Ans:
To configure a Many-to-One NAT policy that allows all computers on the X1 interface to initiate traffic using the SonicWALL security appliance's WAN IP address,we need to perform the following steps:-

Navigate to Network > NAT Policies page and Click on Add. Then Add NAT Policy dialog box is displayed.
For Original Source, select the option Any.
For Translated Source, we need to select WAN Interface IP.
For Original Destination, we need to select Any.
For the Translated Destinations, we need to select Original.
For Original Service, we need to select Any.
For Translated Service, we need to select Original.
For Inbound Interface, we need to select X1.
For Outbound Interface, we need to select X1.
In Comment, we need to enter a short description.
Followed by clicking on the Enable NAT Policy checkbox.
We need to Leave Create a reflexive policy unchecked.
Finally Click Add.
16.What Is The Difference Between Gateway And Firewall Within A Network?
Ans:
Network gateways connect two networks together whereas a firewall acts as a shield to the computer against unauthorized incoming or outgoing access. Firewalls can be installed within a network as hardware devices or software programs.
17.What Is The Difference Between Ips And Firewall?
Ans:
The main function of a firewall is to manage traffic flow from an outside network. A firewall cannot detect an attack in which the data is deviating from its regular pattern, whereas IPS can easily detect and reset that connection with its inbuilt anomaly detection.
18.What Do You Mean By A Transparent Firewall?
Ans:
A transparent firewall is thought to be as Layer 2 in any network. Installing a new firewall into a network can be a complicated process due to various issues for e.g. IP address reconfiguration, network topology changes, current firewall etc. Since the firewall is not a routed hop, we can easily introduce a transparent firewall into an existing network.
19.What Do You Mean By Packet Filtering?
Ans:
Packet filtering is the process of allowing or block IP packets based on its source and destination addresses, ports, or protocols. The packet filter examines the header of each data packet based on a specific set of rules. On that basis, it decides to block it or allow crossing. Packet filtering is also part to protect a local network from unwanted access.
20.Define Stateful Inspection?
Ans:
Stateful inspection is also known as dynamic packet filtering which is a firewall technology which supervises the state of active connections and analyses this information to determine which network packets are allowed through the firewall. Stateful inspection analyses packets within the application layer.
21.What Is The Public Key Encryption?
Ans:
Public key encryption is a method that is used for encryption and decryption. In this system, a public key is used to encrypt messages and only the corresponding private key can decrypt them. For sending an encrypted message, the sender has to know the recipient's public key too.
22.What Is Authorization?
Ans:
Authorization is a method of security used to determine user or client privileges and access levels which are related to network resources, including firewalls, routers, switches and other security application features. Authorization is normally followed after authentication process and during authorization. It's a system that checks an authenticated user's access rules and either grant or blocks the resource access.
23.What Is Stateful Failover?
Ans:
Each time a session is generated for a flow of traffic on the primary node, it is synced to the secondary node too. When the primary node fails, sessions continue to pass traffic through the second node without having to reestablish the link.
24.What Is Vpn And Describe Ipsec Vpn?
Ans:
Virtual Private Network (VPN) generates a secure network connection over any public network such as the internet. IPsec VPN means VPN over IP Security allows two or more users to communicate securely by authenticating and encrypting each IP packet within a communication session.
25.What Is Site To Site And Remote Access Vpn?
Ans:
A site-to-site VPN permits offices in multiple locations to establish secure connections with each other over a public network such as the Internet. Site-to-site VPN is unlike other remote-access VPN as it removes the need for each computer to run VPN client software as if it is on a remote access VPN.
26.How Do You Check The Status Of The Tunnel's Phase 1 & 2?
Ans:
Following commands are used to check the status of tunnel phases:-

Phase 1: show crypto isakmp and State: MM_ACTIVE.
Phase 2: show crypto IPsec SA.
If we have a lot of tunnels and the output is very confusing, then we can use a 'show crypto IPsec SA peer 12.12.12.12' command.
27.What Is Ssl Vpn? How Is It Different From Ipsec Vpn?
Ans:
SSL VPN facilitates remote access connectivity from any internet enabled location without any special client from the remote site. We need a web browser and its native SSL encryption.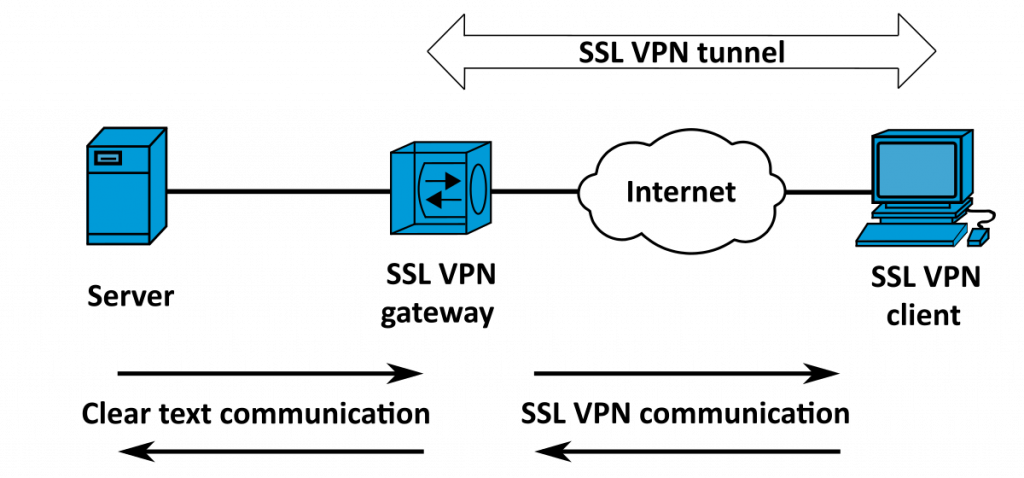 28.What Is Gre And Why Is It Required?
Ans:
Generic Routing Encapsulation (GRE) is a protocol which encapsulates packets in order to route other protocols over IP networks.GRE places a wrapper around a packet during transmission of the data. After receiving, GRE removes the wrapper and enables the original packet for processing by the receiving stack.Following are the Advantages of GRE tunnels:-

The tunnels connect discontinuous sub-networks.
It allows VPNs across wide area networks (WANs).
It encases multiple protocols over a single-protocol backbone.
The tunnels provide workarounds for networks with limited hops.
29.At Which Levels Firewalls Works? Define Firewall Generations And Their Roles.?
Ans:
Firewalls generally work at layer 3, 4 & 7. First generation firewalls provided packet filtering and operate at layer 3 (Network Layer).
Second generation firewalls can operate up to the Transport layer (layer 4) and record all connectivity passing through it and decides whether a packet is the start of a new connection or a part of an existing connection, or without any part of the connection.Second generation firewalls are fundamentally used for Stateful Inspection.
Third generation firewalls can operate at layer 7. The key benefit of this application layer filtering is that it can "understand" certain applications and protocols (such as File Transfer Protocol (FTP), Domain Name System (DNS), or Hypertext Transfer Protocol (HTTP)) on its own.
30.What Is Dos Attack? How Can It Be Prevented?
Ans:
DoS (Denial of Service) attack can be produced by sending a flood of data or requests to a target system resulting in either consume or crash of the target system's resources. The attacker often uses IP spoofing to conceal his identity when launching a DoS attack.
31.What Is An Object Server?
Ans:
With an object server, the Client/Server application is written as a set of communicating objects. Client object communicate with server objects using an Object Request Broker (ORB). The client invokes a method on a remote object. The ORB locates an instance of that object server class, invokes the requested method and returns the results to the client object. Server objects must provide support for concurrency and sharing. The ORB brings it all together.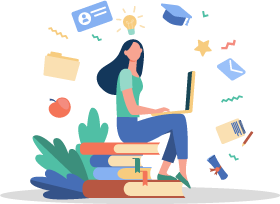 Get JOB Oriented SonicWall Online Training Course for Beginners By MNC Experts
Instructor-led Sessions
Real-life Case Studies
Assignments
Explore Curriculum
32.What Is Mail Gateway?
Ans:
It is a system that performs a protocol translation between different electronic mail delivery protocols.
33.What Is Rip (routing Information Protocol)?
Ans:
It is a simple protocol used to exchange information between the routers.
34.What Is Nvt (network Virtual Terminal)?
Ans:
It is a set of rules defining a very simple virtual terminal interaction. The NVT is used in the start of a Telnet session.
35.What Is Source Route?
Ans:
It is a sequence of IP addresses identifying the route a datagram must follow. A source route may optionally be included in an IP datagram header.
36.What Is Bgp (border Gateway Protocol)?
Ans:
It is a protocol used to advertise the set of networks that can be reached with in an autonomous system. BGP enables this information to be shared with the autonomous system. This is newer than EGP (Exterior Gateway Protocol).
37.What Is Gateway-to-gateway Protocol?
Ans:
It is a protocol formerly used to exchange routing information between Internet core routers.
38.What Is A Transaction Server?
Ans:
With a transaction server, the client invokes remote procedures that reside on the server with an SQL database engine. These remote procedures on the server execute a group of SQL statements. The network exchange consists of a single request/reply message. The SQL statements either all succeed or fail as a unit.
39.What Is A Database Server?
Ans:
With a database server, the client passes SQL requests as messages to the database server. The results of each SQL command are returned over the network. The server uses its own processing power to find the request data instead of passing all the records back to the client and then getting it find its own data. The result is a much more efficient use of distributed processing power. It is also known as SQL engine.
40.What Are The Most Typical Functional Units Of The Client/server Applications?
Ans:
User interface.
Business Logic and
Shared data.
41.What Are Triggers And Rules?
Ans:
Triggers are special user defined actions usually in the form of stored procedures, that are automatically invoked by the server based on data related events. It can perform complex actions and can use the full power of procedural languages. A rule is a special type of trigger that is used to perform simple checks on data.
42.What Is Meant By Transparency?
Ans:
Transparency really means hiding the network and its servers from the users and even the application programmers.
43.What Are Tp-lite And Tp-heavy Monitors?
Ans:
TP-Lite is simply the integration of TP Monitor functions in the database engines. TP-Heavy are TP Monitors which supports the Client/Server architecture and allow PC to initiate some very complex multiserver transaction from the desktop.
44.What Are The Two Types Of Oltp?
Ans:
TP lite, based on stored procedures. TP heavy, based on the TP monitors.
45.What Is A Web Server?
Ans:
This new model of Client/Server consists of thin, protable, "universal" clients that talk to superfat servers. In the simplest form, a web server returns documents when clients ask for them by name. The clients and server communicate using an RPC-like protocol called HTTP.
46.What Are Super Servers?
Ans:
These are fully-loaded machines which includes multiprocessors, high-speed disk arrays for interview I/O and fault tolerant features.
47.What Is A Tp Monitor?
Ans:
There is no commonly accepted definition for a TP monitor. According to Jeri Edwards' a TP Monitor is "an OS for transaction processing".
48.Tp Monitor Does Mainly Two Things Extremely Well. They Are Process Management And Transaction Management.?
Ans:
They were originally introduced to run classes of applications that could service hundreds and sometimes thousands of clients. TP Monitors provide an OS – on top of existing OS – that connects in real time these thousands of humans with a pool of shared server processes.
49.What Is Meant By Asymmetrical Protocols?
Ans:
There is a many-to-one relationship between clients and server. Clients always initiate the dialog by requesting a service. Servers are passively awaiting for requests from clients.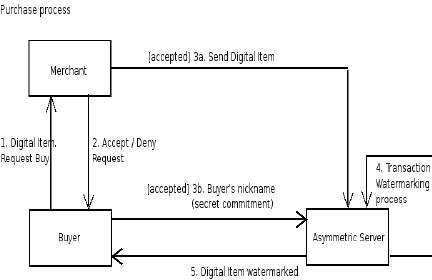 50.What Is The Difference Between Trigger And Rule?
Ans:
The triggers are called implicitly by database generated events, while stored procedures are called explicitly by client applications.
51.What Are Called Transactions?
Ans:
The grouped SQL statements are called Transactions (or) A transaction is a collection of actions embused with ACID properties.
52.What do you mean by stateful inspection?
Ans:
Stateful inspection is also called a dynamic packet filter. This is a firewall era used to supervise active connections and analyses the network statistics to identify which networking packets will be allowed through the firewall. This stateful inspection also analyses the data packets within the utility layer.
53.Explain The Building Blocks Of Client/server?
Ans:
The client side building block runs the client side of the application.
The server side building block runs the server side of the application.
54.The Middleware Buliding Block Runs On Both The Client And Server Sides Of An Application. It Is Broken Into Three Categories?
Ans:
Transport stack.
Network OS.
Service-specific middleware.
55.What Is Structured Query Langauge (sql)?
Ans:
SQL is a powerful set-oriented language which was developed by IBM research for the databases that adhere to the relational model. It consists of a short list of powerful, yet highly flexible, commands that can be used to manipulate information collected in tables. Through SQL, we can manipulate and control sets of records at a time.
56.What Is Remote Procedure Call (rpc)?
Ans:
RPC hides the intricacies of the network by using the ordinary procedure call mechanism familiar to every programmer. A client process calls a function on a remote server and suspends itself until it gets back the results. Parameters are passed like in any ordinary procedure. The RPC, like an ordinary procedure, is synchoronous. The process that issues the call waits until it gets the results.Under the covers, the RPC run-time software collects values for the parameters, forms a message, and sends it to the remote server. The server receives the request, unpack the parameters, calls the procedures, and sends the reply back to the client. It is a telephone-like metaphor.
57.What Are The Main Components Of Transaction-based Systems?
Ans:
Resource Manager Transaction Manager and Application Program.
58.What Are The Three Types Of Sql Database Server Architecture?
Ans:
Process-per-client Architecture. (Example: Oracle 6, Informix ) Multithreaded Architecture. (Example: Sybase, SQL server) Hybrid Architecture.
59.What Is Message Oriented Middleware (mom)?
Ans:
MOM allows general purpose messages to be exchanged in a Client/Server system using message queues. Applications communicate over networks by simply putting messages in the queues and getting messages from queues. It typically provides a very simple high level APIs to its services.MOM's messaging and queuing allow clients and servers to communicate across a network without being linked by a private, dedicated, logical connection. The clients and server can run at different times. It is a post-office like metaphor.
60.What Is Meant By Middleware?
Ans:
Middleware is a distributed software needed to support interaction between clients and servers. In short, it is the software that is in the middle of the Client/Server systems and it acts as a bridge between the clients and servers. It starts with the API set on the client side that is used to invoke a service and it covers the transmission of the request over the network and the resulting response.
61.What Are The Functions Of The Typical Server Program?
Ans:
It waits for client-initiated requests. Executes many requests at the same time. Takes care of VIP clients first. Initiates and runs background task activity. Keeps running. Grown bigger and faster.
62.What Is Meant By Symmentric Multiprocessing (smp)?
Ans:
It treats all processors as equal. Any processor can do the work of any other processor. Applications are divided into threads that can run concurrently on any available processor. Any processor in the pool can run the OS kernel and execute user-written threads.
63.What Are General Middleware?
Ans:
It includes the communication stacks, distributed directories, authentication services, network time, RPC, Queuing services along with the network OS extensions such as the distributed file and print services.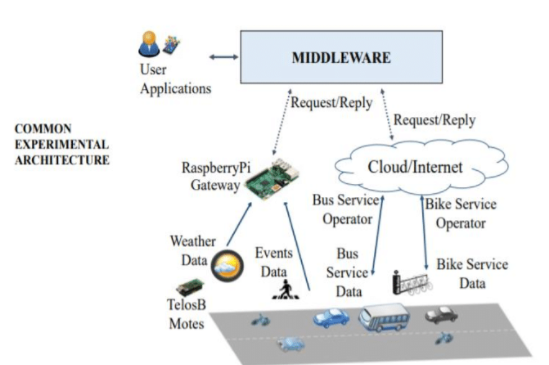 64.What Is Meant By Asymmetric Multiprocessing (amp)?
Ans:
It imposses hierarchy and a division of labour among processors. Only one designated processor, the master, controls (in a tightly coupled arrangement) slave processors dedicated to specific functions.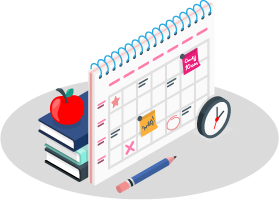 Learn SonicWall Online Training Course Course to Build Your Skills
Weekday / Weekend Batches
See Batch Details
65.What Is Oltp?
Ans:
In the transaction server, the client component usually includes GUI and the server components usually consists of SQL transactions against a database. These applications are called OLTP (Online Transaction Processing) OLTP Applications typically, Receive a fixed set of inputs from remote clients. Perform multiple pre-compiled SQL comments against a local database. Commit the work and Return a fixed set of results.
66.What Is Meant By 3-tier Architecture?
Ans:
In 3-tier Client/Server systems, the application logic (or process) lives in the middle tier and it is separated from the data and the user interface. In theory, the 3-tier Client/Server systems are more scalable, robust and flexible.Example: TP monitor, Web.
67.What Is Meant By 2-tier Architecture?
Ans:
In 2-tier Client/Server systems, the application logic is either burried inside the user interface on the client or within the database on the server.Example: File servers and Database servers with stored procedures.
68.What Is Load Balancing?
Ans:
If the number of incoming clients requests exceeds the number of processes in a server class, the TP Monitor may dynamically start new ones and this is called Load balancing.
69.What Are Called Fat Clients And Fat Servers?
Ans:
If the bulk of the application runs on the Client side, then it is Fat clients. It is used for decision support and personal software.If the bulk of the application runs on the Server side, then it is Fat servers. It tries to minimize network interchanges by creating more abstract levels of services.
70.What Is Meant By Horizontal Scaling And Vertical Scaling?
Ans:
Horizontal scaling means adding or removing client workstations with only a slight performance impact. Vertical scaling means migrating to a larger and faster server machine or multiservers.
71.What Is Groupware Server?
Ans:
Groupware addresses the management of semi-structured information such as text, image, mail, bulletin boards and the flow of work. These Client/Server systems have people in direct contact with other people.
72.What Are The Two Broad Classes Of Middleware?
Ans:
General middleware Service-specific middleware.
73.What Is A File Server?
Ans:
File servers are useful for sharing files across a network. With a file server, the client passes requests for file records over network to file server.
74.What Is Client/server?
Ans:
Clients and Servers are separate logical entities that work together over a network to accomplish a task. Many systems with very different architectures that are connected together are also called Client/Server.
75.What Are The Services Provided By The Operating System?
Ans:
Extended services – These are add-on modular software components that are layered on top of base service.
76.What Is Acid Property?
Ans:
ACID is a term coined by Andrew Reuter in 1983, which stands for Atomicity, Consistence, Isolation and Durability.
77.What Are Stored Procedures?
Ans:
A stored procedure is named collection of SQL statements and procedural logic that is compiled, verified and stored in a server database. It is typically treated like any other database object. Stored procedures accept input parameters so that a single procedure can be used over the network by multiple clients using different input data. A single remote message triggers the execution of a collection of stored SQL statements. The results is a reduction of network traffic and better performance.
78.What Is Wide-mouth Frog?
Ans:
Wide-mouth frog is the simplest known key distribution center (KDC) authentication protocol.
79.What Is Passive Topology?
Ans:
When the computers on the network simply listen and receive the signal, they are referred to as passive because they don't amplify the signal in any way.Example for passive topology – linear bus.
80.What Is Region?
Ans:
When hierarchical routing is used, the routers are divided into what we call regions, with each router knowing all the details about how to route packets to destinations within its own region, but knowing nothing about the internal structure of other regions.
81.What Is Virtual Channel?
Ans:
Virtual channel is normally a connection from one source to one destination, although multicast connections are also permitted. The other name for virtual channel is virtual circuit.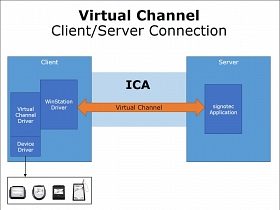 82.Difference Between The Communication And Transmission?
Ans:
Transmission is a physical movement of information and concern issues like bit polarity, synchronization, clock etc.Communication means the meaning full exchange of information between two communication media.
83.What Is The Difference Between Tftp And Ftp Application Layer Protocols?
Ans:
The Trivial File Transfer Protocol (TFTP) allows a local host to obtain files from a remote host but does not provide reliability or security. It uses the fundamental packet delivery services offered by UDP.The File Transfer Protocol (FTP) is the standard mechanism provided by TCP / IP for copying a file from one host to another. It uses the services offered by TCP and so is reliable and secure. It establishes two connections (virtual circuits) between the hosts, one for data transfer and another for control information.
84.What Are The Advantages And Disadvantages Of The Three Types Of Routing Tables?
Ans:
The three types of routing tables are fixed, dynamic, and fixed central. The fixed table must be manually modified every time there is a change. A dynamic table changes its information based on network traffic, reducing the amount of manual maintenance. A fixed central table lets a manager modify only one table, which is then read by other devices. The fixed central table reduces the need to update each machine's table, as with the fixed table. Usually a dynamic table causes the fewest problems for a network administrator, although the table's contents can change without the administrator being aware of the change.
85.What Is Beaconing?
Ans:
The process that allows a network to self-repair networks problems. The stations on the network notify the other stations on the ring when they are not receiving the transmissions. Beaconing is used in Token ring and FDDI networks.
86.What Does The Mount Protocol Do ?
Ans:
The Mount protocol returns a file handle and the name of the file system in which a requested file resides. The message is sent to the client from the server after reception of a client's request.
87.What Are Digrams And Trigrams?
Ans:
The most common two letter combinations are called as digrams. e.g. th, in, er, re and an.The most common three letter combinations are called as trigrams. e.g. the, ing, and, and ion.
88.What Is The Hello Protocol Used For?
Ans:
The HELLO protocol uses time instead of distance to determine optimal routing. It is an alternative to the Routing Information Protocol.
89.What Is The Minimum And Maximum Length Of The Header In The Tcp Segment And Ip Datagram?
Ans:
The header should have a minimum length of 20 bytes and can have a maximum length of 60 bytes.
90.What Do You Meant By "triple X" In Networks?
Ans:
The function of PAD (Packet Assembler Disassembler) is described in a document known as X.3. The standard protocol has been defined between the terminal and the PAD, called X.28; another standard protocol exists between the PAD and the network, called X.29. Together, these three recommendations are often called "triple X".
91.What Is Attenuation?
Ans:
The degeneration of a signal over distance on a network cable is called attenuation.
92.What Is Protocol Data Unit?
Ans:
The data unit in the LLC level is called the protocol data unit (PDU). The PDU contains of four fields a destination service access point (DSAP), a source service access point (SSAP), a control field and an information field. DSAP, SSAP are addresses used by the LLC to identify the protocol stacks on the receiving and sending machines that are generating and using the data. The control field specifies whether the PDU frame is a information frame (I – frame) or a supervisory frame (S – frame) or a unnumbered frame (U – frame).
93.What Is Difference Between Arp And Rarp?
Ans:
The address resolution protocol (ARP) is used to associate the 32 bit IP address with the 48 bit physical address, used by a host or a router to find the physical address of another host on its network by sending a ARP query packet that includes the IP address of the receiver. The reverse address resolution protocol (RARP) allows a host to discover its Internet address when it knows only its physical address.
94.What Is Mac Address?
Ans:
The address for a device as it is identified at the Media Access Control (MAC) layer in the network architecture. MAC address is usually stored in ROM on the network adapter card and is unique.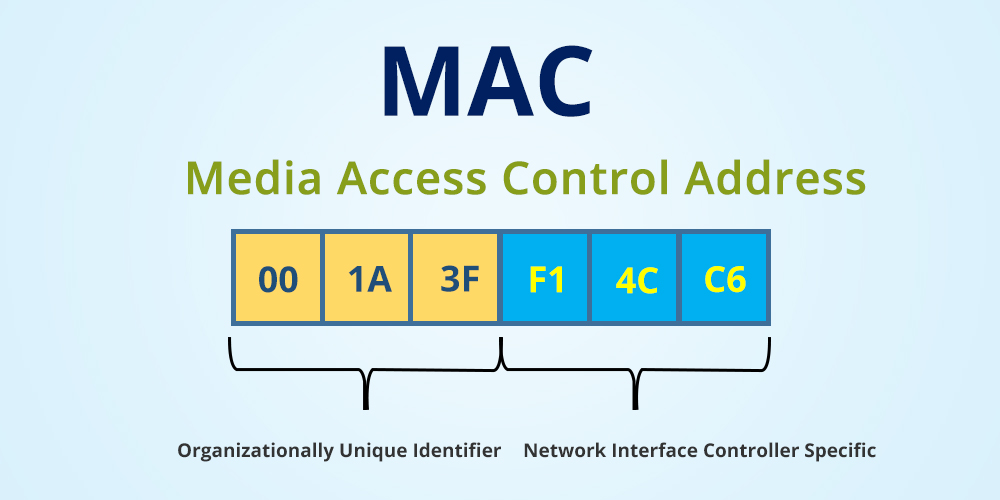 95.What Is Terminal Emulation, In Which Layer It Comes?
Ans:
Telnet is also called as terminal emulation. It belongs to application layer.
96.What Are Major Types Of Networks And Explain?
Ans:
Server-based network, Peer-to-peer network.Peer-to-peer network, computers can act as both servers sharing resources and as clients using the resources.Server-based networks provide centralized control of network resources and rely on server computers to provide security and network administration.
97.What Is Sap?
Ans:
Series of interface points that allow other computers to communicate with the other layers of network protocol stack.
98.What Is Multicast Routing?
Ans:
Sending a message to a group is called multicasting, and its routing algorithm is called multicast routing.
99.What Is The Difference Between Routable And Non- Routable Protocols?
Ans:
Routable protocols can work with a router and can be used to build large networks. Non-Routable protocols are designed to work on small, local networks and cannot be used with a router.
Hyperion Sample Resumes! Download & Edit, Get Noticed by Top Employers!
Download
100.What Is Rex?
Ans:
Request to Exit (REX) – A signal that informs the controller that someone has requested to exit from a secure area.