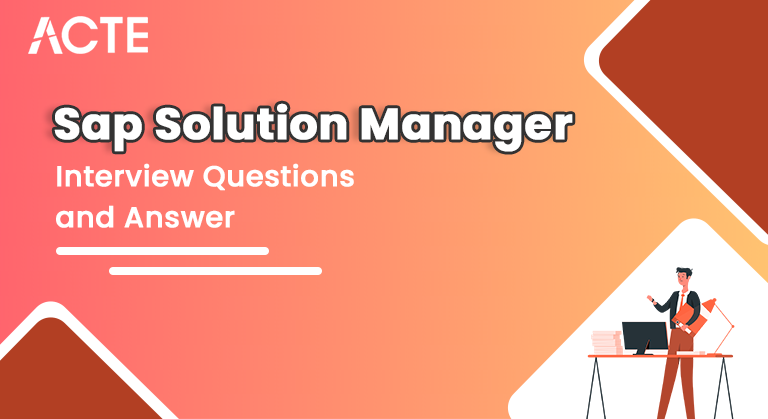 Top 30+ SAP Solution Manager Interview Questions and Answers
Last updated on 17th Nov 2021, Blog, Interview Questions
We have assembled the most commonly asked SAP solution manager Interview Questions and Answers will assist you to prepare for the SAP solution manager viva questions and answers that an interviewer might ask you during your interview. There are a lot of opportunities from many reputed companies in the world. According to research, SAP solution manager has a market share of about 3.25%. So, You still have opportunities to move ahead in your career in the SAP solution manager certification guide. ACTE offers advanced SAP solution manager Interview Questions that helps you in cracking your interview & acquiring your dream career as an SAP solution manager Developer. This complete guide of SAP solution manager interview questions will encourage you to crack your Job interview easily.
1. What is SAP Solution Manager used for?
Ans:
SAP Solution Manager is a platform to manage the life cycle of your SAP solution in a distributed environment. It provides tools, methods, and process management content that can be used during preparation of business blueprint, configuration, and implementation.
2. What are the SAP Solution Manager processes?
Ans:
SAP Solution Manager provides the following processes:

SAP Engagement and Service Delivery.
Requirements Management.
Project Management.
Process Management.
Test Suite.
Change Control Management.
IT Service Management.
Application Operations.
3. What is a solution manager role?
Ans:
The Solution Manager is the central client contact, providing regular status updates, managing change requests and communicating any solution issues/impacts. Motivating team members and communicating expectations to project members is crucial to project success.
4. Compare SAP Solution Manager with a general SM approach
Ans:
| SAP SM | Approach |
| --- | --- |
| Brief guidelines on complex solution management | No Brief guidelines on complex solution management |
| It can even enable users to develop the solutions | Features are limited to development only. |
| Vast support is available | Not available up to the required extent |
5. What is SAP HANA solution manager?
Ans:
SAP Solution Manager allows you to manage your business applications throughout their entire lifecycle. You can integrate SAP HANA into an overall operations concept supported through SAP Solution Manager, as of release 7.1, SP05.
6. Why do we use SolMan?
Ans:
SAP Solution Manager(SolMan) is a module of SAP that provides functionalities like integrated content, methodologies, tools etc. to implement, operate, monitor and support an enterprise's SAP solution. SAP solution manager manages the SAP and Non-SAP solutions in the IT landscapes of an organization.
7. Which of the following are features of SAP solutions manager?
Ans:
SAP Solution Manager provides the following processes:

SAP Engagement and Service Delivery.
Requirements Management.
Project Management.
Process Management.
Test Suite.
Change Control Management.
IT Service Management.
Application Operations.
8. What is SAP ALM?
Ans:
SAP Cloud ALM is our application lifecycle management offering for cloud-centric customers. It provides extensive implementation and operations capabilities for cloud solutions. Run Fit-to-Standard workshops and manage all implementation, testing and deployment activities.
9. What does solution management mean?
Ans:
Solution Management is responsible for defining and supporting the building of desirable, feasible, viable, and sustainable large-scale business solutions that meet customer needs.
10. Define SAP Solution Manager architecture overview?
Ans: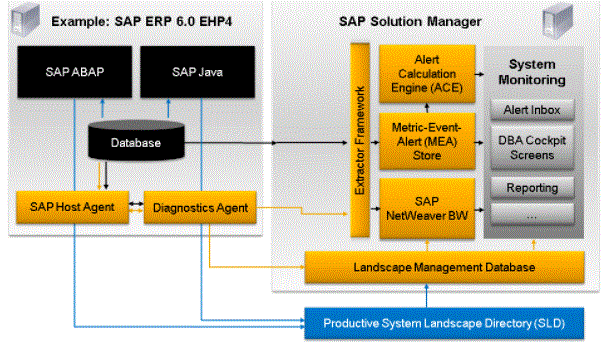 11. What is the latest version of SAP Solution Manager?
Ans:
SAP Solution Manager 7.2 The current version of SAP Solution Manager is SAP Solution Manager 7.2, available since August 2016. Support Package Stack 10 for SAP Solution Manager 7.2 was released in December 2019, delivering new innovations based on customer innovation requests.
12. What is an SMD agent in SAP?
Ans:
The Solution Manager Diagnostics (SMD) component of SAP Solution Manager provides all functionality to centrally analyze and monitor a complete system landscape. Data Services can be monitored by the SMD server if an SMD Agent is installed. … The Data Services installation does not install this agent for you.
13. Name and explain any two components of Application Lifecycle Management?
Ans:
| Software architecture | Computer applications |
| --- | --- |
| It explains how the software actually works and what sort of features it would be having in it. Actually, it's the layout of the application that defines how exactly a software has been a build-up. | It is basically a diverse array of computer alphabets done in a defined sequence to describe and manage the Application Lifecycle management. |
14. How to install a diagnostic agent in SAP HANA?
Ans:
Installing the Diagnostics Agent.

The process of installation is done by launching SWPM and choosing Generic Options -> Diagnostics in SAP Solution Manager -> Install – Diagnostics Agent: The needed files can be downloaded from SAP Marketplace and are specific for the OS that you are running.
15. What is ChaRM in SAP Solution Manager?
Ans:
SAP ChaRM is a tool delivered with SAP Solution Manager that manages activities performed during a change from design to testing to final promotion to production system. It allows you to track change requests, transport requests in change management systems in the entire business solution.
16. What is the Solution Manager in Icici Bank?
Ans:
Responsible for new client acquisition and managing the overall client relationship of working capital customers. Engaging with customers to enrich the relationships and provide banking and investment solutions to meet various needs of the customer. Continuous monitoring of the existing customer portfolio.
17. How do I access SAP Solman?
Ans:
In SAP Solution Manager, to access My Home Work Center, you should be authorized for My Home. Using My HomeWork Center, you can access all the key data related to other Work Centers in SAP Solman. Using hyperlinks, you can access the work centers that are assigned to you.
18. What are SAP solutions?
Ans:
SAP means "Systems Applications and Products in data processing". … The SAP Software portfolio offers end to end solutions and covers most of its clients' business requirements whether it is a financial, operational, human resources or e-commerce concern.
19. What is SAP DevOps?
Ans:
DevOps is about people, culture, processes and tools. It's an approach that builds on the concept of agile development, focusing on open, collaborative methods and use of automation to increase the speed and flexibility with which new features and services are delivered.
20. What is SAP Soloman?
Ans: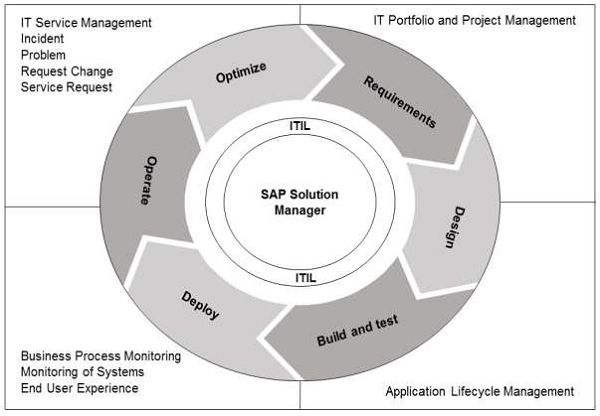 21. What Are The Different Components Of Change Document?
Ans:
| Hard level | Assignment block |
| --- | --- |
| It is used to store general data like developer ID, reference object details, project name for which change is created, and other information. | It contains the data required for processing of change requests. This includes information about, processing log files, transport requests, details of project/solution, incident, and the information about the test management. |
22. What is an ALM tool?
Ans:
ALM tools essentially function as project management tools that help you bring people and processes together. Look for a tool that includes version control, the ability for teams to communicate in real time, requirements management features, estimation and project planning, source code management, and test management.
23. What is a Solution Product Manager?
Ans:
Product management focuses on the attributes, roadmap and pricing of a specific product. Solution management focuses more broadly on solving a problem including the product itself, its delivery, packaging, service and support, and how it interacts with other solutions.
24. Is SAP Solution Manager 7.2 the first release which leverages SAP HANA?
Ans:
SAP Solution Manager 7.2 is the first release that leverages the SAP HANA database, so you now can choose to use a standard database man- agement system, as in previous releases of SAP Solution Manager, or you can deploy SAP Solution Manager on SAP HANA.
25. WHAT IS Solutions Development Manager?
Ans:
Job Description

This position collaborates with company business customers, IT colleagues and other stakeholders to identify project requirements; assess impacts to other data and systems, consider available technologies, develop strategies, develop future roadmaps, compare costs and benefits, and recommend solutions.
26. What is SLD in SAP po?
Ans:
The SAP NetWeaver System Landscape Directory (SLD) is the central provider of landscape information in the SAP system landscape. Systems report their data, automatically updating their data regularly in the
27. What is an SAP host agent?
Ans:
The SAP Host Agent is a tool that you can use for monitoring and controlling SAP and non-SAP instances, operating systems, and databases. … The SAP Host Agent provides features for SAP instance discovery and inventory, instance control, database monitoring and management, and operating system monitoring using saposcol .
28. What is ITSM in Solution Manager?
Ans:
IT Service Management (ITSM) is an application within Solution Manager (SolMan) which is used to capture, track, assign and build a repository of resolutions for frequently problems, which then can be searched by end-users.
29. What is SAP Solution Manager focused build?
Ans:
Focused Build for SAP Solution Manager supports customers with a seamless, tool-based, requirements-to-deploy process. For this purpose, Focused Build provides pre-configured standard SAP Solution Manager features and processes, as well as additional build functions.
30. How is the SAP support portal?
Ans: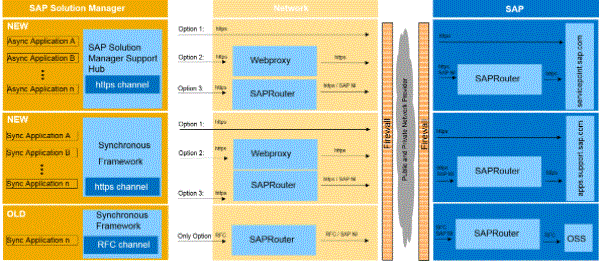 31. What is active control in SAP?
Ans:
ActiveControl allows SAP systems to respond to new business requirements at high speed. Its range of powerful automation features support agile development DevOps and Continuous Delivery in SAP environments generating more business value through faster safer application delivery.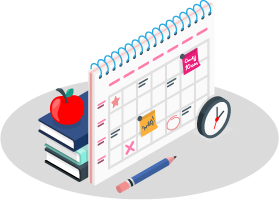 Learn SAP Solution Manager Online Training Course to Build Your Skills
Weekday / Weekend Batches
See Batch Details
32. What is the Role of Wealth Manager in ICICI Bank?
Ans:
Background: ICICI Bank Wealth Management offers banking and investment services to HNI (High Net Worth individual) customers of the bank. … This position requires effective and efficient sourcing and processing of Investment products requirements of Clients such as Mutual Funds, Life Insurance, PMS, etc.
33. What is SME and agri group?
Ans:
About the Group : The SME Agri Group focuses on providing comprehensive Banking Solutions to Large and Medium Enterprises, Co-operatives and Institutions in Food Processing, Agri Inputs and Agri Related Businesses.
34. What are enterprise solutions in banking?
Ans:
Prominent & Leading IT / Technology Services from Bengaluru, we offer Core Banking Solution, Customer Feedback System, Queue Management, Digital Signage, Surveillance Solutions and ERP. Core Banking Solution. Customer Feedback System. Queue Management.
35. Explain The Difference Between Planning Downtime And Maintenance Work Mode?
Ans:
| Planning down time | Maintenance work mode |
| --- | --- |
| Technical work mode is defined as work mode during which the system is technically down and you do not have access. System administrators can use this work mode to perform planned administration tasks that can only be performed during downtime. | Work mode during which the system is technically up and you have no access. System administrators can use this work mode to perform planned administration tasks that can only be performed during maintenance. |
36. What Are The Roles Assigned To Its Task Planning User?
Ans:
Required roles under IT Task Planning:

SAP_SM_GP_DIS
SAP_TASK_INBOX_DIS
SAP_TASK_PLANNING_ALL
SAP_SMWORK_BASIC_TECHADMIN
SAP_SM_BP_DISPLAY
SAP_SM_IT_EVENTS_DISP
SAP_SYSTEM_REPOSITORY_DIS
SAP_TASK_INBOX_ALL
SAP_ITCALENDER_DIS
37. Where do I find information on the Solution manager?
Ans:
Solution manager is one more server apart from R/3 System
38. What is the solution manager?
Ans:
It's a server – In the networking(Architect) language It like middleware or In Between all the SAP system or central unit in the SAP Landscape Architecture.
39. Does the Solution manager come, If you install ECC5.0 or ECC6.0?
Ans:
ECC5.0 or ECC6.0 and My Sap are the software bundles and the Solution Manager is a part of the Software Bundle Yes, you need to install it separately apart from R/3 or ECC5.0 or ECC6.0 please – then you would understand or utility of the actual advantage of solution Manager, please.
40. Describe confluence mobile?
Ans: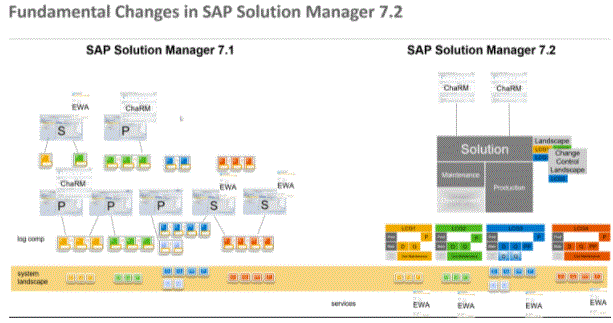 41. What authorizations are needed to work with SDCCN?
Ans:
The following authorizations exist:

Profile (in Basis rel 40*-46D)
S_SDCC_READN Read authorization
S_SDCC_SERVN Collect and send data
S_SDCC_ADM_N Admin authorization
Roles (as of Basis Release 6.10)
SAP_SDCCN_DIS Read authorization
SAP_SDCCN_EXE Collect and send data
SAP_SDCCN_ALL Admin authorization
When assigning the roles for the first time please ensure that they contain the corresponding profile
42. How to activate SDCCN?
Ans:
If you have used the old transaction SDCC this must be deactivated prior to the activation of SDCCN.

To do this please delete any future background jobs connected with SDCC:

AUTO_SESSION_MANAGER, SESS* , SASM*

Then you can. locally activate SDCCN via 'Utilities -> Activate'.SDCCN in a satellite system can also be activated from a connected SAP Solution Manager system.
43. What is the minimum set up needed for SDCCN?
Ans:
To ensure that SDCCN can continuously monitor your systems for sessions created in connected SAP Solution Manager systems as well as sessions ordered from SAP a number of prerequisites must be met.

SDCCN must be activated as described in the documentation.

After successful activation the customizing in Goto -> Settings -> Task-specific settings are filled with the SAP proposed default values.

In Goto -> Settings -> Task Processor you should see that the Task Processor job is 'active'.
44. SDCCN is activated, but SDCC can still be called. How can SDCC be locked?
Ans:
Most likely you have activated SDCCN when the system was on basis release 4.x, and then upgraded to basis release 6.x This has to do with the change of the namespace for the old SDCC , from /BDL/* on basis release 4.x to BDL*. When SDCCN was activated on 4.x SDCC was locked via table /BDL/CUST. In 6.x the relevant table is called BDL COST and does not yet have the lock entry.

It must be created manually, with report BDL SETUP:

KEY = LOCKED
VALUE = X
Delete = unchecked
45. When trying to create a task in SDCCN an error message appears: ' No action possible '. Why can the task not be created?
Ans:
SDCCN has not yet been initialized correctly, and so the customizing for the tasks has not been completed yet.

SDCCN can be initialized locally by following these steps:

Ensure that the task processor job is deactivated, via
SDCCN -> Goto -> Settings -> Task processor
Then initialize the tool via SDCCN ->Utilities -> Activate.
If the initialization was successful you should get the following messages:
Local initialization of new Service Data Control Center
Activation successful
Destination to SAP created
AUTO_SESSION_MANAGER descheduled
Settings filled
Service Data Control Manager tasks created
Task processor scheduled
Jobname: /BDL/TASK_PROCESSOR
46. A task in SDCCN appears 'active' in the 'To do' tab, but the corresponding background job /BDL/TASK_PROCESSOR* has been cancelled. The apparently 'active' task cannot be cancelled
Ans:
At the moment only a workaround can be offered:

Highlight the task -> right-click -> select 'Start now'.

The icon should change to 'match stick' while the task searches for a free background job. Now you must immediately delete the task (if you wait, the task will actually be re-started).
47. Testing a destination to SAP in SM59 returns an error message " service 'sapdp99' unknown " or " error opening an RFC connection ". How can this be fixed?
Ans:
The services file may not be maintained correctly. There are several options:

Add the entry sapdp99 3299/tcp in the 'services' file of the customer system. This is usually:

UNIX: /etc/service , NT: system32 drivers etc services. ( 3299 is the port number and TCP is the protocol)

This method should be preferred.

Alternatively, you can change from 'sapdp99' to '3299' directly in the destination.

If this information is not sufficient to fix the problem please open a message in component XX-SER-NET.
48. In the log for the task 'Service Preparation Check', I find errors about a failed attempt to connect to SAP. What should be done?
Ans:
Destination SAPNET_RTCC is used by RTCCTOOL, which executes the 'Service Preparation Check'

SAPNET_RTCC gets created automatically when RTCCTOOL connects to OSS the first time.
After an update of SAPOSS via TA OSS1 SAPNET_RTCC does NOT get updated automatically. The easiest way to ensure it is updated correctly is to delete the destination and then to recreate it via:
SAPNET_RTCC: SE38 -> RTCCTOOL or executing a task 'Service Preparation Check'
49. A task was not processed at the time it was scheduled for. Why?
Ans:
How close to the scheduled time a task can be processed depends on the frequency of the 'Task processor'. The Task processor can only process tasks in the past. If, for example, the Task processor is scheduled to run only once a day, at 21:14, all the tasks in the to-do list, which was in the past, will be processed after 21:14. The sequence in which they are processed is determined by the time they are scheduled for; the task scheduled for the earliest time is processed first.
50. How to get an overview of SAP solution?
Ans: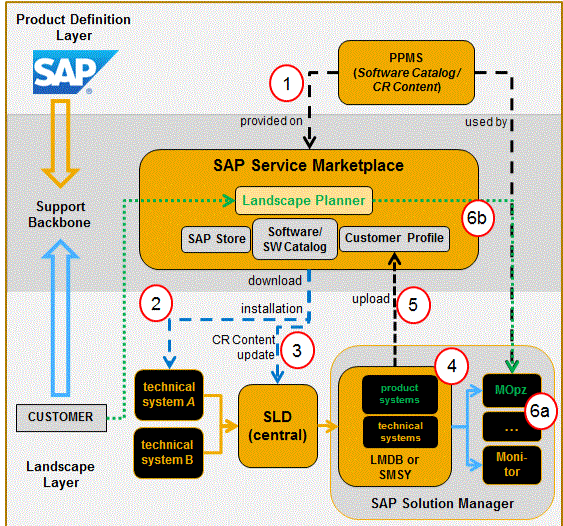 51. How can this be resolved?
Ans:
Deactivate and then reactivate /BDL/TASK_PROCESSOR as follows:

Logon to the productive client.

SDCCN->GoTo->Settings->Task Processor->Change settings->Deactivate.Enter Change Modus again -> Set Defaults->Activate
52. What are the key features that are supported in SAP Solution Manager7.2?
Ans:
New User Interfaces
New Release management
ITSM and Change Request Management
Adapt SAP HANA in your landscape
New Process Management
Enhanced Cloud Support
53. How can you open a Work Center home screen in Solution Manager?
Ans:
To run Work Center home screen, use T-Code: SOLMAN_WORKCENTER
54. Is it possible to assign multiple roles to one user in Solution Manager?
Ans:
In SAP Solman, there can be one user with one or more roles assigned.

In SAP Solman, You can have a role with one or more Work Centers assigned.
55. What are the different Project types you can implement in SAP Solman?
Ans:
Implementation Project
Template Project
Optimization Project
Upgrade Project
Maintenance Project
56. When do you use Project type as an Implementation project?
Ans:
This is required when you need a project to implement business processes in an SAP landscape.
You can select an existing structure based on business processes or you can also create a new project structure as per the following points
One or more user or partner templates
Based on an existing project
An existing solution landscape
57. What is the difference between ECC6.0 and ECC5.0?
Ans:
They are different bundles of Software ( two different versions please )

ECC 6 is more advanced or the latest configuration please check the SAP web site.
58. Job /BDL/TASK_PROCESSOR is cancelled. In SM37 the job log has entries similar to this?
Ans:
Job started
Step 001 started (program /BDL/TASK_SCHEDULER, variant &0000000000000, user ID )
Variant &0000000000000 does not exist
Job cancelled
59. What is the purpose of using the Template Project?
Ans:
This is used to create a template that defines the project structure or some part of your project. Templates can also be used in other projects using transporting the template. It is also possible to lock templates against the changes- either completely or partially when they are used in other projects.
60. Define SAP solution manager ?
Ans: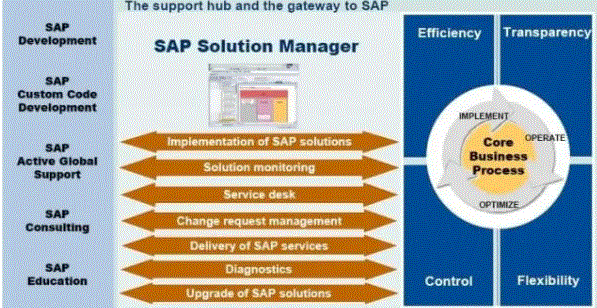 61. What are the different components under the SAP Solution Manager Infrastructure?
Ans:
SAP Solution manager consists of various infrastructure components- application management solution, and complete IT landscape. The solution discovers – technical monitoring and alerting infrastructure, system landscape information, integration of Solution Manager with SAP IT Infrastructure.
62. What is Landscape Management Database in SAP Solution Manager?
Ans:
In SAP Solution Management infrastructure, you can use Landscape Management Database (LMDB) which is central landscape information repository and it uses the same information as the System Landscape Directory SLD to enter the system information.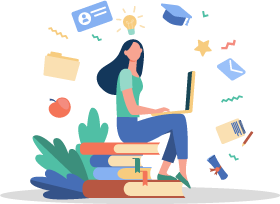 Get JOB Oriented SAP Solution Manager Online Training for Beginners By MNC Experts
Instructor-led Sessions
Real-life Case Studies
Assignments
Explore Curriculum
63. How to launch a Guided Procedure environment in SAP Solution Manager?
Ans:
Using Transaction code: GPA_ADMIN or from a work centre.
64. What is the purpose of using Test Management in SAP Solution Manager?
Ans:
In SAP Solution Manager, you can perform the test management process centrally and execute tests for cross-system business processes.
65. What is the purpose of using IT Task Management?
Ans:
This allows you to plan IT tasks and visualize plan tasks in the task inbox for processes. You can execute these tasks from task inbox
66. What is the use of IT Task Planning User?
Ans:
This user is required to perform single or periodic operation activities and to check the status of all the activities using GP log book.
67. What is SAP HANA solution manager?
Ans:
SAP Solution Manager allows you to manage your business applications throughout their entire lifecycle. You can integrate SAP HANA into an overall operations concept supported through SAP Solution Manager, as of release 7.1, SP05.
68. How can one disable the "Import All" button on STMS for the queues?
Ans:
Login to your Transport Domain Controller. Run STMS->Overview->System.

Choose the System you want to disable import all. Go to the Transport Tool tab.

Add/Create Parameter "NO_IMPORT_ALL" set its value to 1.
69. What are the different work processes in R/3?
Ans:
Dialog (D), Update (U), Enqueue (E), Background(B), and Spool(S).
70. How to bridge SAP solution manager?
Ans: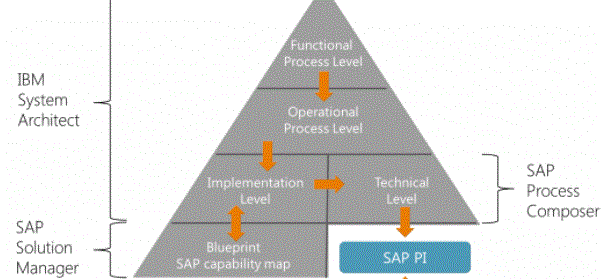 71. Why can web help be considered easier to install than CHM, the standard delivered SAP help?
Ans:
Web help is easier than trying to get every remote user connected to a network share. If you don't want to use SAP's help site, you can set up your own website to do it. The best route depends on your business' network structure
72. We want to install another new instance on the same development box. Is this possible? What are some of the important considerations?
Ans:
Yes, it is possible to have more than one instance on a single box. The key is to use a different SID and a different system number.

It is also important to note that for a 64 bit.

SAP kernel, SAP recommends a 20 GB swap space for 1st instance and 10 GB per each Additional instance.
73. Define the purpose of table USR02?
Ans:
This table stores User IDs and passwords
74. How do you create a password exception list?
Ans:
Place the answers in table USR40
75. Define the purpose of table TDEVC?
Ans:
Table TDEVC contains development classes and packages
76. What are the transaction codes associated with changing requests, request headers, or request object lists?
Ans:
The following tables hold information about change requests.
E070 Change request headers
E071 Change request object lists
77. How can you find a list of objects that have been repaired in the system?
Ans:
ADIRACCESS List of repaired objects and their access keys
78. How do you Disable Multiple Logins in the same Client
Ans:
To disable multiple user logins within the same client implement this parameter in the instance profile:

login/disable_multi_gui_login = 1

If you do not use this parameter in your system, users have the ability to ignore the warning window at the time they try to login to the same client.

Activating this parameter in your system will make you look good if you get audited
79. How about exceptional logins?
Ans:
In case you're wondering how to allow multiple logins for certain key users you can implement parameter

login/multi_login_users.

You can list the user IDs that should be ignored if the parameter above is active in your system.
80. Describe a technical architecture diagram?
Ans: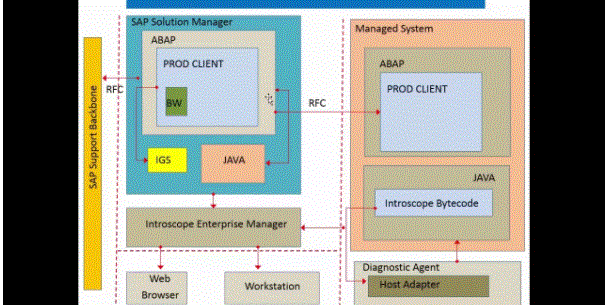 81. What is the difference between TP and R3TRANS?
Ans:
TP controls the process and calls several tools, like r3trans but also e.g. DDIC-Activation
82. Is it possible to install ECC 5.0 as a test system and not production, without installing a solution manager?
Ans:
During the installation, you will be asked for a key, which can only be generated by the solution manager.
83. Is there a way to perform SAP GUI 640 roll out using a centralized server?
Ans:
Look for SAP ADMIN and SAPSETUP on the installation CD. Then, use a utility such as Microsoft's SMS to distribute this program or use a login script to call the SAPSETUP program.
84. If SAP console telnet screen size is too big how do you make it smaller?
Ans:
Go to the control panel, and then to the SAP console administrator and general tab
85. Is there a way to find out what was entered in a particular transaction code screen?
Ans:
No, but you can analyze tables associated with the transaction code and see if there is a username field that traces what this user has done.
86. Mention what are the features of Change Request Management?
Ans:
Change request management features include:

Search and Monitoring

Change documentation

Manage project phases

Request for Change Scope

Enhanced Approval Process

Transport Management

est Management
87. Explain what is SAP solution manager diagnostics?
Ans:
SAP solution manager diagnostics are a group of tools to monitor and analyze SAP systems. The main tools are workload analysis, exception analysis, trace analysis and change analysis.
88. Mention what key approaches are supported by the SAP Solution Manager in the implementation phase?
Ans:
Process oriented implementation approach is supported by the SAP solution manager in the implementation phase
89. Linking SLFN to ZDCR
Ans:
When I try to trigger ZDCR from a service desk message via "Action-> Create Change Document", it creates SDCR instead
90. Define monitor SAP performance without solution manager?
Ans: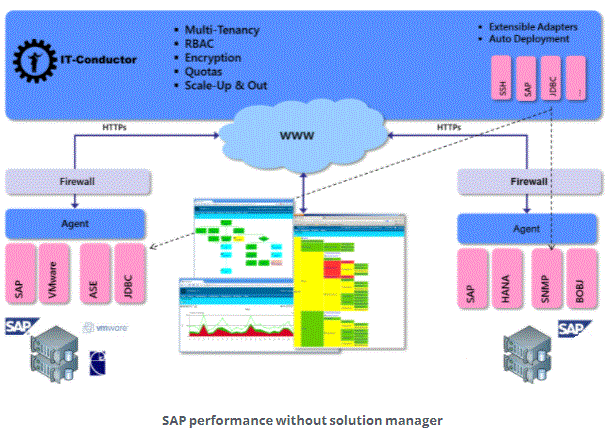 91. How can I find IBase and Instance by order GUID?
Ans:
Try to use this chain:

CRMD_LINK-GUID_HI=CRMD_ORDERADM_H-GUID, where CRMD_LINK-OBJTYPE_SET=29 CRMD_SRV_OSSET-GUID_SET = С?RMD_LINK-GUID_SET CRMD_SRV_REFOBJ-GUID_REF=CRMD_SRV_OSSET-GUID IBIN-IN_GUID=CRMD_SRV_REFOBJ-IB_COMP_REF_GUID=IBINTX- IN_GUID IBase is in IBIN-IBASE The instance is in IBIN-INSTANCE, while the description is in IBINTX-DESCR.
SAP QM Sample Resume! Download & Edit, Get Noticed by Top Employers!
Download
92. E2E Exception Analysis.
Ans:
I have configured SMD (Solution Manager Diagnostics) on SM 4.0 SP12 and I also have set up IntroScope agent and EP agent successfully.

When trying to run the program E2E Exception Analysis I get the message:

"This application is not yet configured. Please refer to the E2E post-installation steps".

Unfortunately I cannot find any documentation about these post installation steps
93. How can I resolve this?
Ans:
E2E functionalities are very difficult to set up manually. In SPS12, you should order an E2E Diagnostics starter pack.

General availability of E2E tools is SPS13 (automatic setup).