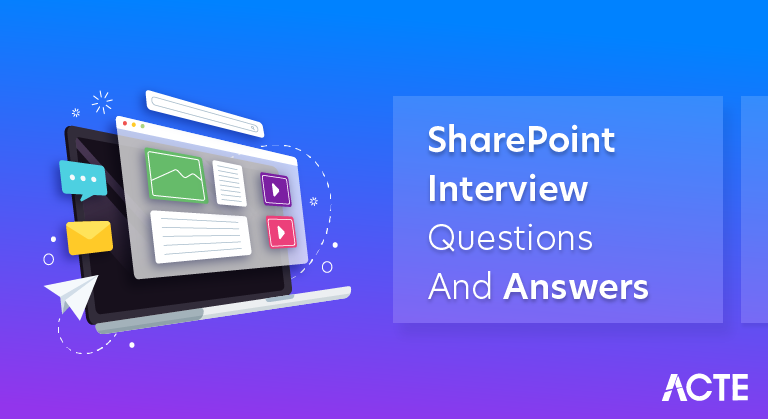 [ MOST ASKED ] SharePoint Interview Questions & Answers | ACTE
Last updated on 05th Jun 2020, Blog, Interview Questions
Microsoft created SharePoint, a platform for online document management and collaboration.It serves as a central hub for organizations to create, share, and manage content, documents, and information. SharePoint provides a range of features and tools to facilitate teamwork, improve communication, and streamline business processes. Some key aspects of SharePoint include document storage and version control, team sites for collaboration, customizable workflows, integration with Microsoft 365 apps, and the ability to create intranet portals and custom applications.
1. What is Microsoft SharePoint?
Ans:
Microsoft SharePoint is the browser-based collaboration and document management platform. It is used for creating the websites that access workspaces, documents, as well as a host defined applications like blogs and wikis. We can use it as secure place for storing, organizing, sharing, and accessing an information from any device.
2. What are Microsoft SharePoint's key features?
Ans:
Document Management: SharePoint offers robust document storage, versioning, and collaboration tools for efficient document management.
Team Collaboration: It provides team sites and communication tools to enhance collaboration among team members, including shared calendars and task lists.
Customizable Workflows: SharePoint supports custom workflow automation, allowing organizations to streamline business processes and approvals.
3. Explain Zones and types in SharePoint
Ans:
Zones are logical paths for accessing a same web application. For every web application, five zones can be created, are:
Default
Intranet
Extranet
Internet
Custom
4. What is LINQ?
Ans:
The term "LINQ" means for Language-Integrated Query, and it refers to a set of tools that programmers may use in C# and Visual Basic.NET to conduct inquiries and interact more naturally and expressively with data sets.
5. What benefits a company would be getting after switching to SharePoint?
Ans:
Integrated search
Improved workflow
Improved the business intelligence
Ease of a storage management
Mobile compatibility
Social media friendly
6. Distinguish difference between the SharePoint Online and Office365.
Ans:
| SharePoint | Office365 |
| --- | --- |
| SharePoint Online primarily focuses on document management, collaboration, and content sharing. | Office 365 is a comprehensive suite that includes various productivity tools like Word, Excel, Outlook, and Teams in addition to SharePoint Online. |
| SharePoint Online offers features like document libraries, version control, team sites, and customizable workflows. | Office 365 provides a broader range of tools, including word processing, email, video conferencing, and more. |
| SharePoint Online is ideal for improving document management, team collaboration, and intranet portal creation. | Office 365 is suitable for organizations looking for a complete cloud-based productivity and communication solution. |
7. Distinguish difference between team site and a communication site.
Ans:
Team Site: It is designed for group of people to collaborate and work together. It has selected audience. It automatically creates the office 365 group, mailbox, Planner task area, and OneNote.
Communication site: It is designed for few people to collaborate and work together. It has wide audienceIt only contains the communication site.
8. Explain Windows SharePoint Services.
Ans:
A Windows SharePoint Services is the portal-based platform used for an information sharing, document collaboration, and customized a web services. It is available for a free with the Windows server 2003. As a platform, it makes use of a Windows Server, ASP.Net, and IIS.
9. How Site template different from the Site definition?
Ans:
Site templates are the pre-built functions designed based on a particular business needs. These templates are useful to creating and customizing a SharePoint site.Whereas, Site definition is mainly the combination of XML or ASPX files that contain an information about the necessary components.
10. What is SharePoint Sandbox, and why is it used?
Ans:
Sandbox runs in the  isolation area while normal functions of SharePoint operate as usual. It brings the stability to the SharePoint farm by restricting the actions that can cause a performance, security, and the other related issues.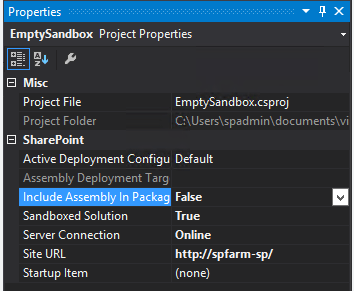 11. What are the common differences between SharePoint 2007 and 2010?
Ans:
Service Applications
Sandboxed Solutions
Developer Dashboard
Throttling and List Controls
Business Connectivity Services
Claims-Based Authentication
12. Explain module in SharePoint.
Ans:
A module is the file or group of file instances used to explain the location of files during site creation and also to implement the web part page.
13. What are the different input forms to create a workflow in SharePoint?
Ans:
Association form
Initiation form
Modification form
Task edit form
14. What is SSS in SharePoint?
Ans:
The Secure Store Service is a service application in SharePoint that provides a secure database for storing credentials, such as usernames and passwords, or other key values. It is used to enable SharePoint to securely access external data sources, such as databases, web services, or other systems, without exposing sensitive information.
15. What are the Document Management features of SharePoint?
Ans:
Document Storage
Document Check-in / Check-out
Client-Side Integration
Document Versioning
Document set
Document Integration
16. What authentication is used by SharePoint crawler?
Ans:
The SharePoint crawler uses Windows authentication by default when it crawls content within a SharePoint environment. Windows authentication is the primary authentication method for SharePoint, and it relies on the user's Windows credentials to access SharePoint content.
17. What is the content type hub in SharePoint Online?
Ans:
The Content Type Hub is centralized location to manage the content types in SharePoint Online. A content type hub is special site collection configured to provide a content types to the other site collections.
18. Name some of the tools used for backing up a SharePoint.
Ans:
SQL server
System center data protection manager
SharePoint farm backup and recovery
19. What is site and MySites?
Ans:
A "site" in the context of web development typically refers to a specific location or web address on the internet where web content is hosted and made accessible to users."MySites" can refer to a feature or functionality found in some content management systems (CMS) or social networking platforms.
20. What is site hierarchy model in SharePoint?
Ans:
In SharePoint, a site hierarchy model, often referred to as a site structure or information architecture, is a deliberate organization of sites and subsites that represents the layout and structure of an organization's SharePoint environment. It defines how sites are arranged and related to one another, providing a framework for content organization, access control, and navigation.
21. Define STSADM.
Ans:
STSADM (SharePoint Team Services Administration) is a command-line tool used for managing and administering Microsoft SharePoint Server environments. It offers administrators a collection of commands that can be used to carry out different administrative activities, configuration changes, and maintenance procedures on SharePoint Server.
22. What are the three editions for SharePoint?
Ans:
Foundation
Server Standard
Server Enterprise
23. What are cumulative updates and why needed?
Ans:
These are a periodic release of software updates for a SharePoint containing solutions for issues developed since last cumulative update release. It is crucial to install latest edition to ensure a full functionality of SharePoint.
24. Distinguish difference between the SharePoint portal server and the site server.
Ans:
| SharePoint Platform | Site Server |
| --- | --- |
| Microsoft created SharePoint, a thorough collaboration and document management system. | In SharePoint, a "site server" generally refers to a server within a SharePoint farm or deployment that hosts one or more SharePoint sites, site collections, or web applications. |
| It includes various editions such as SharePoint Server (for on-premises deployments) and SharePoint Online (for cloud-based deployments within Microsoft 365). | SharePoint Server (on-premises) or SharePoint Online (cloud-based) is installed and configured on these servers to provide the SharePoint platform's functionality. |
25. What are the requirements of SharePoint?
Ans:
4 GB RAM for an evaluation use, 8 GB for a single and multiple server farm installation .
The hard disk of 80 GB for the production use and additional space for a daily operation.
A 64-bit edition of a Windows server 2008 with SP2.
26. What are the best applications of SharePoint?
Ans:
Sharing of Documents
Intranet applications
Websites development
Business Intelligence
27. Distinguish difference between SharePoint and OneDrive
Ans:
SharePoint: It stores the business documents for team in a Team site. SharePoint is used to the store files, plus it also includes the some additional features such as collaboration, CMS, and dashboards. SharePoint allows to publish the content on the web. It is also called as a team site.
OneDrive: It stores the business documents for own use. OneDrive is basically used for storing files. OneDrive does not allow to publish the content on the web. It is also called as a storage location.
28. What is a.ddf file?
Ans:
In SharePoint, a.ddf is a data directive file used while a specifying a source files and destination locations.
29. Explain CAML in SharePoint.
Ans:
CAML (Collaborative Application Markup Language) is the XML-based language used in a SharePoint to explain the fields and views in sites and lists.
30. What is impersonation in SharePoint?
Ans:
It is basically the functionality where something is executed in context of a various identity like giving anonymous access to users for account.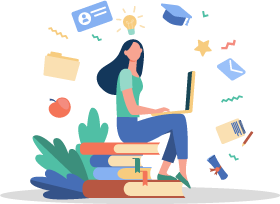 Best Sharepoint Training with UPDATED Syllabus By Industry Experts
Instructor-led Sessions
Real-life Case Studies
Assignments
Explore Curriculum
31. In the context of Microsoft SharePoint, what do you understand about workflows?
Ans:
In the context of Microsoft SharePoint, workflows are automated sequences of actions and tasks that are designed to streamline and manage business processes. SharePoint workflows allow organizations to define, automate, and track various business processes, helping to improve efficiency, consistency, and collaboration.
32. How much storage does SharePoint have?
Ans:
In SharePoint Online, part of Microsoft 365, most business plans allocate each user 1 terabyte (TB) of storage for OneDrive for Business, which can also be used for SharePoint document libraries.
33. What does RunWithElevatedPrivileges do?
Ans:
RunWithElevatedPrivileges is used by a non-privileged user to get around the access-denied error. To make a call into the object model, users can use the RunWithElevatedPrivileges function offered by an SPSecurity class.
34. How to create Task Notifications Workflow in SharePoint?
Ans:
Create the new task list workflow
Set condition to if current item priority is more
Set action to "send an email."
Define that an email should be sent to email address of "Assigned To"
Enter e-mail subject with a lookup to a current item task name.
Add a link to ID of the current task and task list's edit form in email body
Publish workflow.
35. What types of SharePoint assets can be deployed with SharePoint feature?
Ans:
Simple site customizations
Custom site navigation
WebParts
Pages
Lists
36. What does the content database handle in SharePoint?
Ans:
Published reports
Reports models
Shared data sources
Properties
Resources
37. How to manage projects in a SharePoint?
Ans:
To manage the projects, SharePoint offers more facilities to users such as
Dashboards: The dashboards include the customs KPIs; reports and graphs
Scheduling tools: used to update and assign the multi-level tasks
Personalization: Filter out a tasks that don't affect the project
Resources: To track cost, display availability, and the other related data for hours worked
Alerting: To alert about the various activities important .
38. Why to use the Callout function in SharePoint?
Ans:
SharePoint Callout is used to make a several types of commands on SP(add new item, update and make a site navigation links). The user can append new record to the SP list without need to open a default add new SP list item dialogue box.
39. Explain document library in SharePoint
Ans:
The document library keeps track of all the files and folders, allowing users to add, download, modify, and remove folders and files from the SharePoint document library as well as see who authored which particular item.
40. How to create document library in SharePoint?
Ans:
Open the web browser and log into the SharePoint.
Click a Site Actions and select Create.
Under Libraries, click Document Library.
Enter the name and description for library
Click Create.
41. Describe WSP.
Ans:
A WSP (Windows SharePoint Solution Package) is a file used in Microsoft SharePoint to package and deploy custom components and features. WSP files contain a collection of SharePoint solution artifacts, such as web parts, features, site templates, workflows, and other custom elements, along with deployment instructions.
42. What is Oauth?
Ans:
Oauth is an open-source authentication used to access the third-party apps on Sharepoint site. Third-party apps use access tokens to fetch a data from the SharePoint server for that user.
43. What is the difference between the backup/restore and export/import?
Ans:
Backup and Restore: Backup and restore are primarily used for disaster recovery and system-level backup. They help ensure the entire SharePoint environment, including configurations, settings, and content, can be recovered in case of data loss or catastrophic events.
Export and Import: Export and import are used for moving specific content, such as lists, libraries, or site templates, between SharePoint sites or environments. They are more focused on content migration and management.
44. How ULS logs and IIS logs are be different?
Ans:
IIS logs save all data related to the HTTP requests made by users. ULS logs will contain the details once user is validated by IIS. It stores all the details such as SharePoint services and applications.
45. What does remove-spouse do in SharePoint?
Ans:
In SharePoint, there is no built-in "remove-spouse" command or function. SharePoint primarily deals with content management, collaboration, and administration within an organization, and it does not include specific functionality related to personal relationships or family status.
46. What are crawl types in SharePoint?
Ans:
Full crawl, Continuous crawl, and Incremental crawl are the three primary forms of SharePoint crawls.
47. List some of SharePoint online PowerShell commands.
Ans:
Set-sposite
Get-spouser
Set-spouser
Remove-spouser
48. What types of zones are there?
Ans:
Internet Zone
Intranet Zone
Extranet Zone
DMZ (Demilitarized Zone)
Trusted Zone
Guest Zone
49. List out the some SharePoint site monitoring tools
Ans:
Application Insights
SCOM
Appdynamics
OfficeMax
50. What Permission levels are in SharePoint?
Ans:
Limited Access – They can view the Application Pages, Browse User Information.
Contributor – Read permissions plus: Add Items, Edit Items, Delete Items.
Design – Contribute to permissions plus: Manage Lists, Override Check Out.
Administrator – Full control of Web site.
Full Control – All permissions.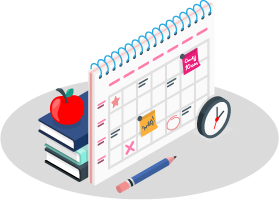 Become a Sharepoint Certified Professional to Learn SharePoint Certification Course
Weekday / Weekend Batches
See Batch Details
51. What is the limit of the SharePoint list or library?
Ans:
A SharePoint list has a threshold limit of 5000 items, meaning that when a user clicks or opens the document library or list, only 5000 items are shown at once. If the limit is raised, more will be displayed, but performance will suffer.
52. Distinguish difference between site and a site collection in SharePoint Online.
Ans:
Site: A site, also known as a subsite or web, is a container within a site collection. It exists within the context of a site collection.
Site Collection: A site collection is a higher-level container that encompasses one or more individual sites. It represents a group of related sites that share common settings, features, and administration.
53. Difference between the team site and communication site in SharePoint
Ans:
Team site is the private site used to store documents of a particular team activities whereas the communication site is dedicated to the customers and all company members and is used to publish the details of a new products and services offered by company.
54. What will happen if a distributed cache is stopped, and how much RAM is required for one?
Ans:
When SharePoint server is deployed, 10% of the available physical RAM might be spread cache. If distributed cache is stopped, users will experience runtime errors, access denied page loading slowly, no newsfeed, and other issues.
55. Explain OneDrive sync issues.
Ans:
OneDrive is the cloud solution to store the data file securely so that can access it from anywhere. Sometimes, user might face OneDrive SharePoint sync issues due to:
Sync conflicts
Item threshold
No metadata sync
Inability to sync individual folders
56. How to provide access to Gmail account to SharePoint online site?
Ans:
Enable external sharing on the website first. Users may be added to a website once it has been enabled. Users should accept the invitation they get in their Gmail in order to log in to the website.
57. What does the Request Management service feature is used for?
Ans:
The request Management feature present in the SharePoint 2013 handles an incoming requests by evaluating a logic rules to find what/which action to take, and which machine in a farm should handle incoming requests.
58. In workflow, how method activity and event activity are different?
Ans:
Method activities are typically tasks or actions that execute a specific function or operation within the workflow. On the other hand, event activities are triggered by external events or conditions. They do not define a specific action or task but instead listen for specific events or signals to occur.
59. What is the WebPartManager sealed class?
Ans:
WebPartManager is known as a central class of Web Part Control Set and is responsible for everything occurring on the WebPart Page like events, controls, and functionalities.
60. What is the ideal location to initialize a new controls while creating a WebPart?
Ans:
In web development, it's generally considered ideal to initialize new controls within the "Page_Load" event of a web part. This event occurs during the initial page load, allowing you to set up and configure your controls as the web part is loaded for the first time.
61. What exactly does Sharepoint's Request Management service feature do?
Ans:
The request management feature in SharePoint 2013 offers considerable assistance in managing incoming requests by assessing logic rules to help us understand and decide the action that needs to be performed as well as which machine needs to be set up to handle incoming requests.
62. While creating the list definition, how to create instance of the list?
Ans:
When creating a list definition in SharePoint, you typically create instances of the list by creating list instances based on that definition. This involves specifying the list's schema, fields, views, and other settings as defined in the list definition. These instances can then be provisioned across SharePoint sites or within site templates.
63. What is ancestral type?
Ans:
An ancestral type, in the context of programming and object-oriented languages, refers to a type or class from which another type or subclass inherits or derives its properties and behaviors. The ancestral type is often referred to as the "base class" or "parent class," while the type that inherits from it is known as the "derived class" or "subclass."
64. What are the different permission types in SharePoint?
Ans:
View Only
Approve
Manage Hierarchy
Restricted Read
View Application Pages
65. Which command is used to take a backup and restore the SharePoint site?
Ans:
To restore a SharePoint site from a backup, you can use the Restore-SPSite cmdlet. This cmdlet allows you to specify the URL of the site where you want to restore the backup and the path to the backup file.
66. Distinguish between BCS and BDC
Ans:
| BCS | BDC |
| --- | --- |
| BCS is primarily used for integrating and displaying external data within SharePoint, allowing users to interact with that data seamlessly. | It manages connections, authentication, and data retrieval from external systems. |
| It is often used to bring in data from CRM systems, databases, ERP systems, and other enterprise applications. | While BDC itself is primarily a technical component, BCS is the user-facing layer built on top of it. |
67. How many subsites can a site in SharePoint 2019 have at a time?
Ans:
In SharePoint 2019, the number of subsites (also known as child sites) that a site can have is not limited to a specific fixed number. Instead, the maximum number of subsites a SharePoint site can have is determined by factors such as the site template being used, the configuration of the SharePoint farm, and the available system resources.
68. Distinguish difference between List and Library.
Ans:
A list is a container for comparable things that are kept in rows and columns, whereas a library is used to hold documents. the list cannot be used to generate documents, however lists may be attached to documents.
69. How many days will SharePoint online sites be backed up?
Ans:
SharePoint Online sites, including OneDrive for Business, are protected by retention policies that control how long content is retained in a recoverable state. By default, items in SharePoint site collections and OneDrive accounts are retained for 93 days.
70. Define primary features of SharePoint.
Ans:
Sites: It offers ability to create, store, and retrieve data along with the searching for content, documents, and information.
Social: Provides a social networking capabilities, profile searching, and tagging, and news feeds along with capability to search, locate, and interact with the people.
Content: Allows to the explore, search, and manage content using the Web pages, apps, workflow, or content types.
71. What is the picture library in Sharepoint?
Ans:
Picture Library is a specialized type of document library designed specifically for managing and displaying image files. Picture Libraries provide a convenient way to store, organize, and share image assets within a SharePoint site or site collection.
Sharepoint Sample Resumes! Download & Edit, Get Noticed by Top Employers!
Download
72. What is App Catalog in SharePoint Online?
Ans:
The SharePoint Online App Catalog is central location for managing and distributing a custom SharePoint Online apps. Apps can be installed from App Catalog by users with an appropriate permissions, and can be managed by the administrators to ensure compliance and security. The App Catalog also provides the way for organizations to create and distribute own custom apps to meet a specific needs.
73. What are the web parts in SharePoint Online?
Ans:
SharePoint Online web parts are the reusable components that can be added to the SharePoint pages to display content or functionality. They allow the users to customize SharePoint Online sites without requiring an extensive coding or development knowledge.
74. What do you understand by MOSS?
Ans:
Mossie. Microsoft Office SharePoint Server is the complete version of portal-based platform used for creating, managing, collaborating, and sharing documents as well as a web services.
75. What tools used to get back up of SharePoint 2010 environment?
Ans:
SharePoint Central Administration
SQL Server Database Backups
Third-Party Backup Solutions
Windows Server Backup
76. What is the timer job?
Ans:
The timer job is a job that is executed periodically. For example, it sends an emails after regular intervals, data updation every day, creating a reports every week, etc.
77. How to resolve issue when no search results are shown for the existing content?
Ans:
Browse to affected SharePoint Online site.
Click on Settings menu, and select Site settings.
Under a Site Collection Administration, select a Search Result Sources
After that, ensure that a Local SharePoint Results has default checkmark assigned to it.
If not, click drop-down arrow for a Local SharePoint Results, and Set as Default.
78. What does SharePoint's hybrid search mean?
Ans:
SharePoint's hybrid search is a feature that allows organizations to seamlessly integrate and search for content across both on-premises SharePoint environments (SharePoint Server) and SharePoint Online (part of Microsoft 365) in a unified manner.
79. What are the content types in SharePoint ?
Ans:
Metadata and Columns
Inheritance
Templates
Workflow Integration
Security and Permissions
80. How to Enable Audit Log Settings in Sharepoint Online?
Ans:
Sign in to SharePoint Online with administrative privileges.
Access the SharePoint Admin Center, navigate to "Audit log settings," configure auditing preferences, and save the changes.
You can now track user and administrator activities within SharePoint Online for enhanced security and monitoring.
81. How many days deleted content is present in recycle bin?
Ans:
First Stage Recycle Bin, where items are recoverable for approximately 93 days, and Second Stage Recycle Bin, where items are held for an additional 93 days before permanent deletion.
82. Differentiate between the auto-hosted and provider-hosted.
Ans:
Auto-Hosted Apps: Auto-hosted apps were designed for SharePoint Online (Office 365) only. They are not available in on-premises SharePoint deployments.
Provider-Hosted Apps: Provider-hosted apps can be deployed to both SharePoint Online and on-premises SharePoint environments, providing greater flexibility.
83. Define Alternate Access Mapping in SharePoint.
Ans:
Alternate access mappings provide a various URLs for same SharePoint site. It was implemented due to common scenarios where the URL of web request received by IIS differs from URL typed by the user.
84. How to Edit and Contribute permissions are different from each other?
Ans:
Edit: A user may browse, add, remove, and update list items and documents with the use of the Edit permission. They can also add, delete, and edit lists.
Contribute: With the contribute permission, user can view, add, delete, and update a list of items and documents.
85. List out migration tools.
Ans:
Sharegate
AvePoint
Metalogic
86. Differentiate between SharePoint and Confluence.
Ans:
SharePoint: SharePoint is a versatile platform developed by Microsoft that serves as a general-purpose collaboration and content management tool. It's often used for team collaboration, document management, and intranet portals.
Confluence: Confluence, developed by Atlassian, is primarily designed for team collaboration, knowledge sharing, and documentation. It's often used for creating and maintaining project documentation, knowledge bases, and wikis.
87. List out some of the commands in Teams module.
Ans:
New-Team
New-Team channel
Set-Team
Set-Team channel
Disconnect-MicrosoftTeams
88. What are the commands in Powerapps module?
Ans:
Get-PowerAppEnvironment
Get-Flowenvironment
Get-Flow
Enable-Flow
Disable-Flow
89. What is the zone?
Ans:
It represents the distinct logical pathway (URL) to same web application. It enables the setting of a distinct access and policy requirements for the different users.
90. How can create a picture library in SharePoint?
Ans:
Go to homepage of the site. Click +New and select App from a drop-down list.
Look for picture library and click on required picture.
Enter picture library name and select the Create button. The picture library is be created.
91. What kind of skills are in SharePoint?
Ans:
SharePoint Tools Understanding
Skills in the Programming Languag
Skills in UI/UX Design Processes
Testing and Debugging Skills
Communication Skills
92. What differentiates OneDrive from SharePoint?
Ans:
OneDrive: OneDrive for Business is primarily designed for individual users to store, sync, and share their personal work files and documents. It's a personal document management solution, similar to a personal file storage drive in the cloud.
SharePoint: SharePoint, on the other hand, is designed for team collaboration and content management. It provides a platform for creating team sites, intranet portals, and document libraries where teams can collaborate on documents, projects, and business processes.
93. What is MasterUrl ?
Ans:
In SharePoint, the MasterUrl is a property that specifies the URL of the master page that should be used for rendering a SharePoint site or web page. Master pages in SharePoint provide a consistent layout and structure for site pages, ensuring a uniform look and feel across the entire site.
94. What is CustomMasterUrl ?
Ans:
CustomMasterUrl is a property that specifies the URL of a custom master page to be used for rendering system pages within a SharePoint site.
95. What is the page layout?
Ans:
A "page layout" refers to the arrangement, structure, and formatting of the content elements on a web page. Page layouts define the overall design and organization of a web page, specifying how content should be presented to users.
96. What kinds of SharePoint assets may be implemented using a feature?
Ans:
List Templates
Site Templates
Web Parts
Page Layouts
97. Describe a SharePoint farm.
Ans:
A SharePoint farm is a core architectural component of SharePoint Server, representing a collection of SharePoint servers and services that work together to provide a collaborative and scalable platform for organizations.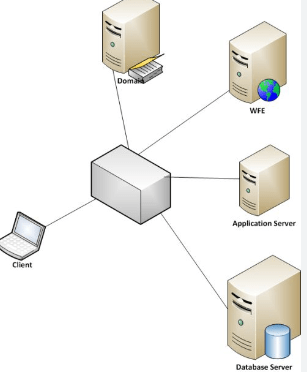 98. How can a task notifications workflow be created?
Ans:
In SharePoint, you can create a task notification workflow using SharePoint Designer. This type of workflow is typically used to automate and manage tasks that involve assigning, tracking, and notifying users about specific actions or responsibilities.
99. Describe the team site.
Ans:
A team site is a fundamental building block in SharePoint, designed to facilitate collaboration and information sharing within a group, team, or department in an organization.
100. What is SharePoint's site hierarchy model?
Ans:
Farm
Web Application
Site Collection
Site
Subsite
Lists and Libraries