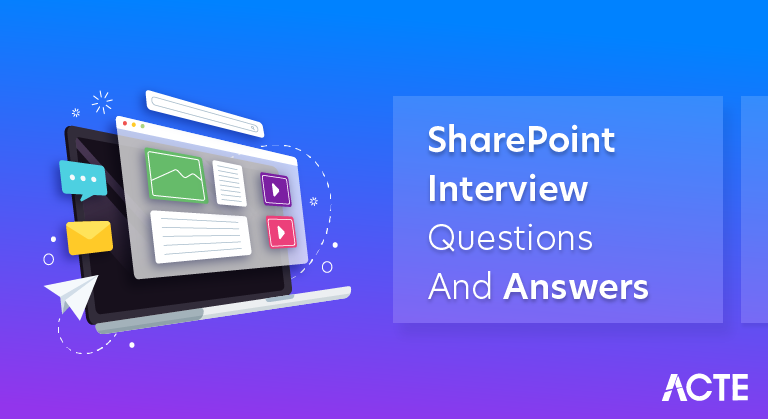 [ MOST ASKED ] SharePoint Interview Questions & Answers | ACTE
Last updated on 05th Jun 2020, Blog, Interview Questions
SharePoint is a web-based collaborative platform that integrates with Microsoft Office. Launched in 2001, SharePoint is primarily sold as a document management and storage system, but the product is highly configurable and usage varies substantially among organizations.SharePoint is an industry leading document management and collaboration tool developed by Microsoft. It's basically an intranet and content management system that is used for internal purposes to assist with bringing business together including secure document management, collaboration opportunities and much more
1. How to fetch ULS logs for Correlation ID in SharePoint online?
Ans:
Use Get-SPOTenantLogEntry SharePoint online command
2.How to fetch ULS logs for Correlation ID in SharePoint on-premise?
Ans:
Use Merge-SPLogfile SharePoint command
You can get logs per hourly basis, per user and also Area related logs like Search, SharePoint Foundation.
3. What is a ULS viewer?
Ans:
A windows application for viewing SharePoint ULS log files more easily. Supports filtering and easy viewing of data
4. How many SharePoint is old and list the versions of SharePoint?
Ans:
17 Years old, Versions: SharePoint 2001, SharePoint server portal 2003, SharePoint 2007, SharePoint 2010, SharePoint 2013, SharePoint 2016,sharepoint 2019 and SharePoint online
5. What are the notable changes in SharePoint 2016 and SharePoint 2019 from previous versions?
Ans:
2016- Fast site collection creation, Main role, Hybrid search, Durable, Shortcut keys for Document library functions links; 2019- Modern view for pages, list, library, like SharePoint online has been introduced, New home page where you have the ability to create sites from the different web application
6. What are deprecated features in SharePoint 2016 and SharePoint 2019?
Ans:
2016-SharePoint Foundation, Excel Services, Forefront Identity Management Service, stsadm.exe;2019-Infopath, Sharepoint Designer, Site Mailbox, Site Manager
7. What are teams?
Ans:
Teams is part of office 365 which comprises skype, Sharepoint, Onenote, Conversations and SharePoint mailbox. Client software is available for teams.
8. What are Power apps?
Ans:
Power apps is an alternative to InfoPath which is used to customize SharePoint list forms.
9. What is Flow?
Ans:
Flow is an alternative to SharePoint Designer workflow which is used to enable workflow for list items based on the available flow templates
10. What are Office 365 groups?
Ans:
Office 365 groups are part of Office 365 which comprises conversations, SharePoint site, and Shared mailbox
11. What is the difference between IIS logs and ULS logs?
Ans:
IIS logs have details about HTTP requests made by a user. It will have a user IP, computer name.
ULS logs will have details after the user is authenticated by IIS. It will have all SharePoint services, service applications, and what is happening inside SharePoint logs.
12. What is the difference between a team site and a communication site?
Ans:
Team site is for internal team collaboration. It is a private site for storing your project documents, working on documents as a team. Communication sites are targeted on customers or the whole company, It has details about a new product, new services offered by your company or to publish some news to your organization. Teams sites can be connected to Office 365 group and Teams whereas office 365 groups can't be connected
13. Difference between services in Services in farm and Services in-service.msc?
Ans:
Services are logical entities installed to the farm, while service instances are server-specific aspects of the service deployed to individual servers
14. What happens if SharePoint Timer Service is stopped?
Ans:
If it stops, all services and timer jobs controlled by the SharePoint timer service will be stopped.
15. What is distributed cache service?
Ans:
The Distributed Cache service provides in-memory caching services to several features in SharePoint Server 2016 IT Preview.
The features use Distributed Cache service include:
Newsfeeds
OneNote client access
Authentication
Security Trimming
Page load performance
16. What happens if the distributed cache is stopped?
Ans:
If the cache Cluster is down then you will see Runtime error, unexpected error, access denied, no newsfeed, page loading slowly and so on.
17. How much memory is taken by Distributed cache?
Ans:
When SharePoint Server is installed, it assigns the Distributed Cache service 10 percent of the total physical memory on the server
18. What is the main role in SharePoint 2016?
Ans:
A new farm topology based on MinRole, a set of predefined server roles introduced in SharePoint Server2016. SharePoint Server 2016 and 2019 has been optimized for the MinRole farm topology SharePoint will automatically configure the services on each server based on the server's role.
19. What are the types of Man roles?
Ans:
Front-end, Application, Search, Distributed Cache, Custom
20.What is a zone?
Ans:
SharePoint "Zones" are ways for you to create new entrances for people to access your content. They are not like additional web applications or site collections that create new locations for content. But rather – think of your content like a house and the default zone is the front door into the house. Adding an additional zone gives you additional "doors" into your content.
With that new door can be a new address like a new or different URL from the front door – or maybe just a new protocol to access the date (http or https).
These zones enable you to create what are called "Alternate Access Mappings".
21. What are the types of a zone?
Ans:
Zones are of Five types:
Internet
Intranet
Extranet
Custom
Default
22. 1000 users, plan SharePoint deployment?
Ans:
Small farm, 1WFE, 1APP,2 SQL servers clustered and Always-On
23. What are web jobs in Azure?
Ans:
To run some script on a server, you can create web jobs from an Azure portal. It avoids the need for logging the server to perform the activity
24. Explain Search Architecture 2013?
Ans:
You have to explain all the components
25. How to troubleshoot Solution Deployment issues?
Ans:
First, check if a solution has been properly installed and working in the Dev and UAT environment. Then check if the solution is not getting deployed in any particular server. All servers should be UP and running. Check if the timer service is running on all servers. Check if any custom Timer job is stopped. Make sure you are not deploying solutions from a shared path. Try using stsadm commands if SharePoint commands are not helping.
26. How will you configure the Software Load Balancer in SharePoint?
Ans:
Load balance can be 2 types. Software load balancer and Hardware load balancer.
Software load balancer- You can use windows load balancer feature to configure/ Software load Balancer SLB)
27. How will you configure the Hardware Load balancer in SharePoint?
Ans:
Hard load balancer- F5 load balancer
28. What is Oauth?
Ans:
Oauth is open source authentication. Allow users to access third party apps on the Sharepoint site.
SharePoint provides access tokens to Third party apps. Third party apps use the tokens to retrieve data from the SharePoint server for that user.
A flow of Oauth:
User authenticated sharepoint using claim
sharepoint request client context from ACS
ACS provide client context to sharepoint
Sharepoint passes client context to User
User posts to app passing client context
Client app is able to pull refresh token out of client content and request outh from ACS
ACS returns oauth token to a client app
client app makes cson/rest api calls to sharepoint site passing oauth token
sharepoint returns site content to the app
client app returns html code to a user device
ACS- Azure access control service.
29. What are the types of authentication?
Ans:
Classic- Windows, NTLM, Kerberos
Claims- ADFS, Form based authentication
30. What is ADFS authentication?
Ans:
ADFS provides single sign-on and access to an external resource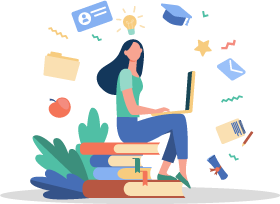 Best Sharepoint Training with UPDATED Syllabus By Industry Experts
Instructor-led Sessions
Real-life Case Studies
Assignments
Explore Curriculum
31. What are lookup columns in SharePoint?
Ans:
To use a column values in another list within site or subsite we use lookup columns
32. OneDrive sync issues?
Ans:
OneDrive sync issues main causes
Space issue in local machine
File length issue
Special characters
33. How will you restore deleted users OneDrive?
Ans:
Use Restore-Spodeletedsite command
34. Difference between backup/restore vs import/export?
Ans:
Backup/restore is for site level whereas import/export is for a list and item level
35. How will you provide access to your Gmail account to your SharePoint online site?
Ans:
Make sure external sharing is enabled in the site. Once it is enabled add the user in the site. User will receive the invitation in his Gmail. He should accept the invitation to login the site.
36. How to increase SharePoint site quota?
Ans:
We have 2 options,
Option 1 is using SharePoint admin center
Option 2 is to PowerShell command- Set-sposite –identity "url" –quota "In MB"
37. What is a farm account?
Ans:
Account which is running SharePoint timer service is farm account
38. What is a standalone installation?
Ans:
Installing SharePoint and SQL in the same server
39. Difference between contribute Vs Edit and Read Vs Edit?
Ans:
Contribute – Add/edit/delete list items
Edit -Contribute To Manage Lists ie able to add new list/library and manage
Read – Able to view and download documents
View – Able to view documents
Design – Edit+ Approve list items, Customize pages
40. Command to mount a Content Database?
Ans:
Mount-SPContentDatabase –Name (Name of Content DB) –Databaseserver (DB server name) –WebApplication (web app url)
41. How to add a new search server?
Ans:
Before you add search components to the server, first start search server instance. It will start both search windows service
$<host n > = Get-SPEnterpriseSearchServiceInstance -Identity "<Server name>"
Start-SPEnterpriseSearchServiceInstance -Identity $<host n >
Run Get-SPEnterpriseSearchServiceInstance to check both the service is running.
Get Active Search topology and clone it then add the component
$ssa = Get-SPEnterpriseSearchServiceApplication
$active = Get-SPEnterpriseSearchTopology -SearchApplication $ssa -Active
Get-SPEnterpriseSearchComponent -SearchTopology $active
$ssa = Get-SPEnterpriseSearchServiceApplication
$active = Get-SPEnterpriseSearchTopology -SearchApplication $ssa -Active
$clone = New-SPEnterpriseSearchTopology -SearchApplication $ssa -Clone -SearchTopology $active
New-SPEnterpriseSearchAdminComponent
New-SPEnterpriseSearchAnalyticsProcessingComponent
New-SPEnterpriseSearchContentProcessingComponent
New-SPEnterpriseSearchCrawlComponent
New-SPEnterpriseSearchQueryProcessingComponent
42. Request Management service?
Ans:
Request Management feature in SharePoint 2013 manages incoming requests by evaluating logic rules against the user requests in order to determine what/which action to take, and which machine or machines in the farm should handle the requests
43. How many days SharePoint online sites are backed up?
Ans:
14 days
44. What does remove-spouser do?
Ans:
It removes use completely from the site
45. List the Migration Tools?
Ans:
Sharegate
Avepoint
Metalogic
46. What is GAC?
Ans:
Global Assembly Cache (or just, GAC) is an extraordinary organizer in Windows intended for putting away .NET global DLLs. At the point when SharePoint cultivate arrangements are sent the DLL's are spared in GAC organizer.
47. What is the minimum hardware requirement for SharePoint 2013?
Ans:
For Single server with a built-in database it is recommended to use
RAM : 8 GB
Processor : 64-bit, 4 cores
Hard disk: 80 GB for system drive
For Web server or application server in a three-tier farm, it is recommended to use
RAM : 12 GB
Processor : 64-bit, 4 cores
Hard disk : 80 GB for system drive
48. What is the Power shell command to install a farm solution package?
Ans:
Install-SPsolution -literalpath "sharepoint farm solution.wsp"-GACD Deployment
49. What is SharePoint?
Ans:
SharePoint is a web-based business collaborative platform integrated with Microsoft office. It's primarily used as a secure place to store, organize, share, and access information.
Provides business services
Supports Extensibility
Enables integration with external sites/services
50. Name some of the additional features in Sharepoint:
Ans:
SharePoint Apps
BCS
SharePoint 2013 Work
Managed Metadata
Enterprise Search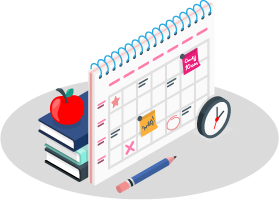 Become a Sharepoint Certified Professional to Learn SharePoint Certification Course
Weekday / Weekend Batches
See Batch Details
51. What is the max number of web applications created in a farm?
Ans:
It is recommended to create only 20 web applications per farm.
52. What is a web application?
Ans:
A web application is the highest level component in the logical architecture of SharePoint. It is composed of an Internet Information Services (IIS) web site that acts as a logical unit for the site collections.Web applications have their own "application pools".
53. What is Secure Store service?
Ans:
The Secure Store Service is an authorization service which provides a database that is used to store credentials. They usually consist of a user identity and password, but can also contain other fields.
54. What are the advantages of an application pool?
Ans:
Application pool separates sets of IIS worker processes that share the same configuration and application boundaries Provides better security, reliability, availability and performance Each can run without impacting one another Web applications can share application pools.
55. What is the maximum number of content databases per farm?
Ans:
A farm can have a maximum of 500 content databases.
56. Explain the types of Managed Path
Ans:
A wildcard inclusion allows us to append multiple site collections to the path that we specify. An explicit inclusion allows us to create a single site collection with the specified address.
57. Is it recommended to disable loopback check in production environment?
Ans:
No, It's not recommended to disable loopback check in production environment. The recommended way is to add the host name or the host names for the sites in Back Connection Host Names registry key
58. What is Incremental Crawl and Continuous Crawl?
Ans:
Steady Crawls are look crawlers that accumulate the progressions made since the last creep. Gradual Crawls and Full Crawls can't be kept running in parallel. They assume responsibility and hoard the entire crawler asset. This likewise makes it conceivable to have extremely obsolete indexed lists. A steady slither may not get changes that occur while the gradual creep is running. Constant Crawl settles this issue. It might produce a few sessions in 15 minute intervals, that will get the progressions and additionally the progressions made amid the Continuous Crawl. It will amplify the freshness of your pursuit content.
59. What is Full crawl?
Ans:
All the content specified by the content source is crawled even if the content already exists in the search index.
60. What is the threshold limit for sharepoint online list view and how it can be handled?
Ans:
5000 is the threshold for list view and it can be handled by creating folders and moving the items or by filtering to display the latest items.
61. What is the difference between SharePoint 2013 and 2016?
Ans:
In 2016, O365 applications are fully integrated and hybrid search is wizard-driven instead of powershell scripts as in 2013
62. What is a timer job?
Ans:
A Timer Job is an occasionally executed assignment inside SharePoint Server. It can do different errands inside the SharePoint condition on a planned time occasion premise.
63. Role of content source in sharepoint.
Ans:
At the point when a Search benefit application is made, a substance source named "Neighborhood SharePoint destinations" is naturally made and designed for slithering all SharePoint Server destinations in the nearby server cultivate. We can make extra substance sources to determine other substances to creep and how the framework should slither that content.
64. What are sandbox and farm solutions?
Ans:
Farm solutions run on W3WP.exe and farm solutions run on SPUC Worker Process.exe.Application pool is recycled while deploying farm solutions.
65. What is the role of Managed Metadata Service?
Ans:
Managed metadata is a hierarchical collection of centrally managed terms that we can define and then use as attributes for items in sharepoint server 2013.
66. What are the ways of backing up and restoring site collection?
Ans:
Using power shell commands or in the central administration.
67. What is a Managed account and where it is used?
Ans:
Managed accounts are service accounts managed by sharepoint.They are used for creation of service applications and web applications.
68. What is the powershell command to move site collection between content databases?
Ans:
Get-SPSite -ContentDatabase <SourceContentDb> | Move-SPSite -DestinationDatabase <DestinationContentDb>
69. How to make a sharepoint site public?
Ans:
It can be made public by enabling "Anonymous access" in web app settings.
70. What are the most commonly used applications by SharePoint Administrator?
Ans:
Sharepoint Designer
Infopath Designer
ULS viewer
Powershell
71. What is a site column?
Ans:
A site column is a reusable column definition, or template, that one can assign to multiple lists across multiple SharePoint sites. Site columns are useful if an organization wants to establish some consistent settings across lists and libraries.
Sharepoint Sample Resumes! Download & Edit, Get Noticed by Top Employers!
Download
72. What is a content type?
Ans:
A substance type is a reusable gathering of metadata (segments), work process, conduct, and different settings for a classification of things or archives in a SharePoint Server rundown or report library. Content sorts empower you to deal with the settings for a classification of data in a concentrated, reusable manner .
73. How auditing is done in Sharepoint?
Ans:
Under site settings audit logs will be available from there it can be generated and analysed for organisation use.
74. What is the difference between sharepoint online and sharepoint 2013?
Ans:
Sharepoint online is hosted in cloud and 2013 is hosted in onprem environment.Sharepoint admins have full control over the farm where as in sharepoint online its limited.
75. Can multiple SharePoint installs point to the same DB?
Ans:
Multiple SharePoint introduces can utilize a similar database server. Not actually a similar database on that server. That server should be SQL Server 2000 / SQL Server 2005. It can't be Oracle or another merchant.
76. What are different permission types in Sharepoint?
Ans:
Limited access,View Only,Read,Contribute,Edit,Design,Full control.
77. What is the difference between edit and contribute permissions?
Ans:
Contribute- Add/edit/delete list items
Edit-Contribute and Manage Lists i.e able to add new list or library and manage
78. What is the powershell command to return site collection along with all the subsites?
Ans:
Get-SP Web Application http://site | Get-SPSite -Limit All | Get-SPWeb -Limit All | Select Title, URL
79. What are alternate access mapping?
Ans:
Alternate access mappings guide clients to the right URLs amid their cooperation with SharePoint Server 2013 (while perusing the landing page of a SharePoint Server 2013 site, for instance). Alternate access mappings empower SharePoint Server to delineate solicitations to the right web applications and locales, and they empower SharePoint Server to serve the right substance back to the client.
80. What are the types of authentication?
Ans:
Classic- Windows, NTLM, Kerberos Claims- ADFS, Form based authentication
81.What is the difference between backup/restore and export/import commands?
Ans:
Backup/restore will restore items with new GUID.Backup/restore will restore workflows and customs solutions but in export/import they can be restored.
82. What are differences Between Auto Hosted, Provider Hosted and SharePoint Hosted?
Ans:
Autohosted apps for SharePoint are cloud-hosted apps.
Provide hosted apps include components that are deployed and hosted outside the SharePoint farm.
SharePoint hosted apps are hosted either on an on-premises or Office 365 SharePoint farm.
83.What are differences between Application Pages and Site Pages?
Ans:
Application These are the typical pages conveyed in SharePoint ,the greater part of them are found under _Layouts organizer which can be sent at ranch level or application level. Site pages will be pages that are made, altered, and tweaked by end clients. They are essentially utilized for the substance in a site. Website pages come in two kinds—a standard page and a Web Parts page.
84. How many days will the deleted content be available in the Recycle Bin?
Ans:
The erased article will remain in the Recycle Bin for 30 days as a matter of course.
85. What is the master page and use of it?
Ans:
Master page gives designs to sets of pages. Ace Pages are a layout that different pages can acquire from to keep steady usefulness. The pages that acquire from Master Pages are alluded to as substance pages.
86. What is Page Layout?
Ans:
Page design manages the general look and feel of a site page. A page design depends on a substance type to decide the sort of substance that can be put away on pages. Page design contains field controls and web parts.
87. What is a SharePoint Feature? What files are used to define a feature?
Ans:
SharePoint Feature is a practical segment that can be initiated and deactivate at different extensions all through a SharePoint occurrences, extent of which are characterized as
Farm
Web Application
Site
Web
88. What is Authentication and Authorization?
Ans:
A verification framework is the manner by which you recognize yourself to the PC. The objective behind a validation framework is to check that the client is really who they state they are.When the framework knows who the client is through validation, approval is the means by which the framework chooses what the client can do.
89. Explain how channels in Teams are related to SharePoint?
Ans:
Whenever we are creating a channel in Teams, folders will be created in Sharepoint Document Library. Each folder stores respective channel files.
90. How to delete a Sharepoint site linked to Teams?
Ans:
You can use the Remove-SPOsite command or you can use new admin center to delete Office 365 group sites.
91. How to delete Teams completely?
Ans:
You can delete in Teams by clicking on your Team->Delete or you can use Remove-Team –Group ID
You should have the Teams module installed in powershell.
92. How to install a team module in powershell?
Ans:
Install-Module MicrosoftTeams. Use Connect-MicrosoftTeams to connect/login to the Teams.
93. List some of the commands in the Teams module?
Ans:
New-Team,
New-Teamchannel
Set-Team
Set-Teamchannel
Disconnect-MicrosoftTeams
94. List some of the commands in Powerapps module?
Ans:
Get-PowerAppEnvironment
Get-Flow Environment
Get-Flow
Enable-Flow
Disable-Flow
95. How to use Flow commands in PowerShell?
Ans:
Use the same commands which are used to connect Powerapps. You will get flow commands.
96. Explain about Sharepoint Migration tool?
Ans:
It is an open source tool by Microsoft. You can migrate document libraries on premise and online using the tool. It doesn't have much functionality like Avepoint, Sharegate.
97. How to import Sharepoint Migration Module in PowerShell?
Ans:
Import-Module Microsoft.SharePoint.MigrationTool.PowerShell.
98. What is the file size boundary limit in Sharepoint online?
Ans:
15GB. This is the same for SharePoint 2019 as well.
99. What is the maximum size of the content database in Sharepoint 2016 and 2019?
Ans:
It is recommended to keep the site collection maximum size of 100GB. If content DB is more than 100GB, it is recommended to move the sites to different content databases.
100. How to move sites to different content databases?
Ans:
We have to use PowerShell command-move-spite.