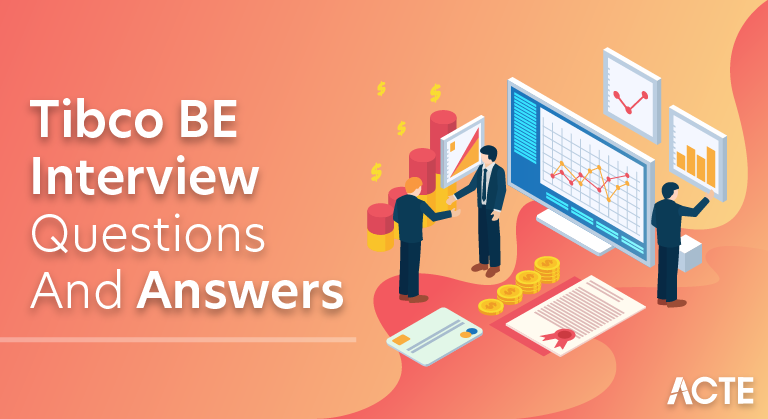 15+ Must-Know Tibco [ BE ] Interview Questions & Answers
Last updated on 04th Jul 2020, Blog, Interview Questions
These TIBCO BE Interview Questions have been designed specially to get you acquainted with the nature of questions you may encounter during your interview for the subject of TIBCO BE . As per my experience good interviewers hardly plan to ask any particular question during your interview, normally questions start with some basic concept of the subject and later they continue based on further discussion and what you answer.we are going to cover top 100 TIBCO BE Interview questions along with their detailed answers. We will be covering TIBCO BE scenario based interview questions, TIBCO BE interview questions for freshers as well as TIBCO BE interview questions and answers for experienced.

Q1.What is TIBCO BE and why it is used?
Ans:
TIBCO BE is a well known software system for processing complex business events to draw useful meanings from them to better predict the business changes and to take proper actions accordingly.
Q2. What is the role of channels and destinations in TIBCO BE?
Ans:
Channels are resources which are used to enable connectivity and communication between TIBCO BE and other sources like JMS sources, RV sources or HTTP sources.Destinations are defined within a channel and they specify the source and sink for the message. For example, when you create a destination for a JMS Channel; it contains details about the destiantion queue name, delivery mode etc.
Q3. How events are generated in TIBCO BE?
Ans:
Event instances get created based on the messages coming as input from the channels.
Q4. What are rules and how TIBCO BE rules work?
Ans:
In TIBCO BE, Rules specify the actions that need to be taken based on certain conditions. Rules are triggered based on events when conditions are met.
Q5. What is difference between Rule Functions and Virtual Rule Functions?
Ans:
Rule Functions are the functions written in Rule Language with complete body while Virtual Rule Functions are like interfaces without body.
Body implementation of Virtual Rule Functions is made through decision tables instead.
Q6. What is the relationship between decision tables and Virtual Rule Functions?
Ans:
Decision tables are the body implementation of Virtual Rule Functions. A Virtual Rule Function can have one or more decision tables for its body implementation.
Q7. What is RMS and why it is used?
Ans:
Rule Management Server (RMS) is a component of BusinessEvents, which manages decision projects and provides a mechanism for approval. It also provides user authentication, decision project authorization, and other project management features. Decision Manager communicates with Rules Management Server to check out decision projects, update local copies of decision tables, and commit changes. RMS users can then approve or reject those changes.
Q8. How can we prioritize and De-prioritize rules for an event?
Ans:
For a cetain event, we can have multiple rules available. The Priority value of any rule decides the sequence in which rules are triggered. A value closer to 1 means higher priority.
Q9. Describe the purpose and usage of TIBCO BE Concepts?
Ans:
Concepts are created to hold the properties of any entity. Normally, information from the Events is used to create instances of the Concepts in the Rules and Rules Functions.
Q10. What is event PreProcessor and why it is used?
Ans:
Event PreProcessor is basically a Rule Function. This rule function is used to process the incoming messages before they are converted into Events.
Q11. Why Scorecards are used in TIBCO BE?
Ans:
Scorecard is a type of concept in BE. Scorecard acts same as a static variable in any progamming language with project wide scope and having only single instance. Scorecards are used in order to track or store such information which has to be used throughout the inference agent.
Q12.How do you configure client for fault tolerant connection?
Ans:
Specify multiple server as a comma-separated list of URLs and both URLs must use same protocol either tcp or ssl.
Q13.What are the different types of acknowledgement modes in EMS message delivery
Ans:
Auto
Client
Dups_ok
No_ack
Explciit
Explicit_client_dups_ok
Transitional
Local transitional.
Q14.What are the different types of messages that can be used in EMS ?
Ans:
Text
Simple
Bytes
Map
XML test
Object
Object ref
Stream
Q15.Tell me about bridges. Why do we use them, Syntax to create bridges, use of message selector ?
Ans:
Some applications require the same message to be sent to more than one destination possibly of different types. So we use bridges.
Q16.why do we need routers ?
Ans:
To transfer messages between different ems servers.
Q17.What is the purpose for stores.conf ?
Ans:
This file defines the locations either store files or a database, where the EMS server will store messages or metadata.
Each store configured is either a file-based or a database store.
Q18.How many modes are the messages written to store file.
Ans:
Two modes:
sync When absent ,
The default is async
Q19.What is tibemsd.conf?
Ans:
It is the main configuration file that controls the characteristics of the EMS server
Q20.How many delivery modes for messages?
Ans:
Persistent, Non-persistent, Reliable-delivery.
Q21.What is the maximum messagesize?
Ans:
Ems supports max message size of 512 mb
Q22.Describe the flow of messages in TIBCO BE.
Ans:
Messages are received through Channels with specified destinations.
Event PreProcessor is executed first (if it exists in the project).
Incoming message is converted to an event.
Rules are triggered based on event.
Q23. What is CDD and what's its significance.
Ans:
CDD (Cluster Deployment Description) is an XML file which contains all required information about deployment of a TIBCO BE project.
Q24. How we can integrate TIBCO BW with TIBCO BE?
Ans:
Based on the type of channel configured in TIBCO BE, you can send messages from TIBCO BW and receive the responses. For example, If TIBCO BE has JMS Channel configured, you can send JMS messages to the specified destination from TIBCO BW using Send JMS Message activity and then you can receive a response as well using Receive JMS Message activity.
Q25.What are the two storage methods used by Tibco EMS server?
Ans:
File based and database
Q26.what files are created in file based data storage method?
Ans:
sync.db,async.db,meta.db
Q27.What information does Meta.db contain?
Ans:
durable subscribers, fault tolerant connections and other meta data.
Q28.What does flow control property specifies ?
Ans:
specifies the maximum size of the pending messages in server.
Q29.What are the destinations of messages?
Ans:
topics and queues.
Q30. In how many ways destinations for messages can be created?
Ans:
static administrator creates destinations and client programs uses the destinations
Dynamic: here client program creates destinations during runtime
Temporary: servers connected through routes communicate through temporary destinations.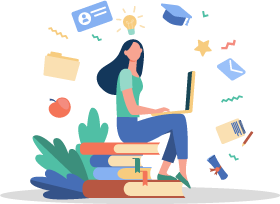 Best Hands-on Practical Tibco Be Training By Top-Rated Instructors
Instructor-led Sessions
Real-life Case Studies
Assignments
Explore Curriculum
Q31.what are the messaging models supported by ems serve?
Ans:
point to point ( queues), pubsub (topics), multicast (topic).
Q32.What is the diff between exclusive queues and non exclusives ?
Ans:
in exclusive – only one receiver can take message where as in non exclusive many receivers can receive msg.
Q33.how long the message will be stored for durable subscribers?
Ans:
as long as durable subscriber exists or until msg expiration time reached or storage limit has been reached.
Q34.what are the different delivery modes supported by ems?
Ans:
persistent, non persistent and reliable.
Q35.what is the dis advantage of reliable mode delivery?
Ans:
in reliable , with out knowing the status of the consumer the producer keeps sending msg to server
Q36.what is the condition for persistent message to be stored on disk in topics?
Ans:
there must be atleast one durable subscriber or one must be connected to fault tolerant connection to ems server.
Q37.how do you distinguish dynamic queues and static queues.?
Ans:
dynamic queues have * before the queue name.
Q38.what happens if npsend_checkmode parameter in tibemsd.conf file is enabled?
Ans:
Server sends acknowledgement for non persistent message.
Q39.what is shared state in fault tolerant operation ?
Ans:
primary server and backup server have connection to shared state which contain information about client connection and persistant messages.
Q40. How many ways a back up server detects failure of primary server?
Ans:
Hearbeat failure:-Primary server sends a heartbeat message to backup server to indicate primary server is working.
connection failure :-backup server detects the failure of tcp connection with primary server
Q41.what is the use of locking in fault tolerant operation?
Ans:
Inorder to prevent the backup server to take the role of primary server, the primary server logs the shared state in normal operation and during the failure of primary server backup server takes the lock and access primary server.
Q42.If authorization is enabled in tibemsd.config file what is the condition to configure ems server as fault tolerance?
Ans:
Server name and password for both primary and backup server should be same and username and password for both servers should match the server and password parameters in tibemsd.config file.
Q43.What are the changes to be made in config file for ems fault tolerant operation?
Ans:
in primary server give url of backup server to ft_active parameter and in backup server give url of primary server for ft_active parameter.
Q44.Different types of zones?
Ans:
Multihop zone and 1hop zone.
Q45.What is fail safe?
Ans:
In fail safe mode messages are frist stored in disk before sending messages so that no messages are lost.
Q46.What is the default port number for ems server?
Ans:
7222.
Q47. Difference between rendezvous and ems?
Ans:
Rvd is bus based architecture , ems is centralized architecture
Q48.what are different acknowledge modes?
Ans:
Dups_ok_acknowlwdge,auto_acknowlwdge,client_acknowledge,no_acknowledge.
Q49.How many ways we can determine the life span of the message in a queue. What are they?
Ans:
expiration parameter in queue configuration file.
JMS expiration time in queue sender.
The JMS expiration time in queue sender overrides any value given in config.
Q50.What are the message storing mechanisms of queues?
Ans:
persistent and non-persistent.
Persistent: messages are stored to external storage before sending.
Non-persistent: not stored to any external storage. The information will not be available for retrieval.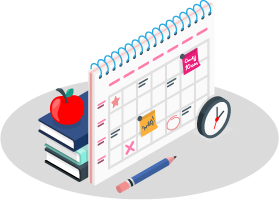 Learn In-Depth Knowledge on Tibco Be Course to Enhance Your Career
Weekday / Weekend Batches
See Batch Details
Q51.What is condition to create bridge?
Ans:
Queus and topics must be defined as global
Q52.What are the advantages and disadvantages of multicasting
Ans:
Advantages:
as the message broadcasts only once thereby reducing the amount of bandwidth used in publish and subscribe model. Reduces the network traffic.
Disadvantages:
Offers only last-hop delivery. So can't be used to send messages between servers.
Q53.What Is The Difference Between Ems And Rv?
Ans:
EMS:
A producer sends a message to the central server.
The server stores the message until it has delivered it to each consumer
Producer to the server; server to consumers.
Store and forward queue protocol.
The central server stores all messages and delivery state for all its clients; it requires disk resources in proportion to total throughput volume.
Disk failure on a server host computer can be catastrophic, affecting all messages from every client.
Many installations protect against disk failure using safeguards such as disk mirroring.
The central server is the master of the overall delivery state.
RV:
A producer sends a message to consumers.
The producer stores the message until each consumer has acknowledged receipt
Peer-to-peer.
Stream-oriented protocol.
Each producer stores its outbound messages and some delivery state; it requires disk resources in proportion to its outbound volume.
Disk failure on a peer host computer affects only the messages that its programs produce or consume.
However, disk mirroring for each individual peer is often impractical.
Q54. What are the different acknowledgment modes for a message?
Ans:
There are 6 modes of acknowledgment. They are:
Auto: the message is acknowledged automatically
Client: use confirm activity for acknowledgment
TIBCO EMS Explicit: use confirm activity for acknowledgment, only available for TIBCO EMS
TIBCO EMS no ack
Dups ok: the message is acknowledged automatically on its receipt
Transactional: when a transaction is included in a process definition. The message is ack when the transaction commits.
Q55. How Do You Use Xslt File?
Ans:
The Transform XML activity allows you to transform an input XML document into the output specified by the given XSLT File shared configuration resource.
Q56. What are TIBCO Ledger files and why they are important?
Ans:
TIBCO Ledger files are used to store messages in case of RV certified messaging. Ledger files are important as they ensure delivery of each and every message to the intended recipient in a certified RV communication model in TIBCO.
Q57. What is the difference between in-memory ledger and file ledger in TIBCO?
Ans:
Programs that require certification only for the duration of the program process can choose a process-based ledger. Once the process terminates the ledger file is no longer available. Programs that require certification that transcends process termination and program restart can choose a file-based ledger. Therefore, a file-based ledger preserves certified delivery information beyond transport invalidation, or process termination and restart. A memory/process-based ledger does not possess these characteristics.

Q58. What are the transactions in Tibco?
Ans:
In Tibco, every transaction is a business-related message. We have JNDI, XA transactions available in Tibco.
Q59. What Are The Maximum, We Can Configure In Ft Mode For Ems?
Ans:
At any point of time, can configure only two servers in FT.
Q60. How to install Tibco software components (sequence to install the components)?
Ans:
We can install Tibco software in 3 ways.
GUI mode
Silent mode
Console mode.
And we can install Tibco software in the following sequence.
TRA, BW, Admin, EMS, RV, Adapters, Hawk.
Q61. What Is the Difference Between Aliaslibrary And Librarybuilder?
Ans:
A Library Builder activity is used to create a design-time library which can be used to share a set of TIBCO BW processes or resources across projects during the development phase.
An Alias Library is used to access some java classes which are part of a jar file.
Q62. Can we have more than one producer/consumer for a queue?
Ans:
More than one producer can send messages to the same queue, and more than one consumer can retrieve messages from the same queue.
Learn how to use Tibco BW tutorial for beginners basics to advanced techniques.
Q63. How can you make only one consumer receives a message from the queue?
Ans:
By making the queue exclusive. If the queue is exclusive, then all queued messages can only be retrieved by the first consumer specified for the queue. Exclusive queues are useful when you want only one application to receive messages for a specific queue. If the queue is not exclusive, any number of receivers can retrieve messages from the queue.
Q64. What are the three levels of validations that can be performed in TIBCO designer?
Ans:
Following are the three levels of validations supported by TIBCO BW
Activity level validation
Process level validation
Project level validation
Q65. What is the difference between fault-tolerant and Load balanced deployment in TIBCO?
Ans:
Load balancing:
Load balancing is done between two or more servers where the load is distributed between servers to avoid any server crashes due to heavy load on a single server.

Fault tolerance:
Fault tolerance is achieved between two servers where one server acts as a primary and the second server acts as a secondary/backup server for the primary server. Whenever a failure occurs for primary server, the backup secondary server becomes the primary server.
Q65. Why do we need Non-exclusive queues?
Ans:
Non-exclusive queues are useful for balancing the load of incoming messages across multiple receivers. Regardless of whether the queue is exclusive or not, only one consumer can ever retrieve each message that is placed on the queue.
Q66. How Restful web services can be developed in TIBCO?
Ans:
TIBCO provides a Plugin for REST and JSON which can be used to develop Restful web services in TIBCO designer.
Q67. What Is The Use Of Event Time Out?
Ans:
The amount of time a message will wait (in milliseconds) if it is received before this task is reached in the process. If the event timeout expires, an error is logged and the event is discarded.
If no value is specified in this field, the message waits indefinitely. If zero is specified, the event is discarded immediately, unless this has already been reached.
Q68. How Do You Achieve To Store Data From Group Activities For Each Iteration?
Ans:
If you wish to store data from each successive iteration of a loop, you can create a process variable and use the Assign activity in the loop to store or alter data for each iteration. For Iterate and Repeat until True loops, you can optionally accumulate the output of each execution of one activity in the group into a list. This list becomes the group's output and the list is available to subsequent activities in the process definition.
Q69. What Is The Use Of "no Action Group"?
Ans:
You can group a set of related activities, with a common set of transitions into and out of the group. If you do not wish for the activities in the group to repeat, specify the group action to be none. No action groups are primarily useful for specifying a single error transition out of the group so that if an unhandled error occurs in the group, you only need one error transition instead of an error transition for each activity. This behavior is similar to a try…catch block in Java.

Q70. Why You Need "pick First Group"?
Ans:
Pick first groups allow process execution to wait for one or more events. The first event that completes determines which transition to take to continue processing. For example, as part of an order-entry system, when an order is placed, a check is made to see if the order can be filled from stocked inventory or from returned merchandise. Whichever system returns the information first is used to fill the order. If neither system returns the information about available inventory, the order time out and cancels.
Tibco BE Sample Resumes! Download & Edit, Get Noticed by Top Employers!
Download
Q71. What Are The Different Types Of Variables Are Available? And Explain Them?
Ans:
Global Variables: These variables allow you to specify constants that can be used throughout the project. The constants can be specified and changed while designing and testing your project. You can also specify different values for each deployment of your project.
Process variables: These variables allow you to access various data in your project. For example, there are predefined process variables containing the process ID, project name, and other information. You can also create user-defined process variables for containing process-specific data.
Shared variables: These variables allow you to specify data for use across multiple process instances. Because multiple process instances can access the same variable, you can also synchronize access across processes when setting or retrieving the shared variable.
Q72. Difference Between Shared Variable And Job Shared Variable?
Ans:
Shared variable: Shared Variable resource allows you to share data across process instances. All process instances can read and update the data stored in a shared variable. This type of shared variable is useful if you wish to pass data across process instances or if you wish to make a common set of information available to all process instances
Job shared variable: Job Shared Variable resource is similar to a Shared Variable, but its scope is limited to the current job. A copy of the variable is created for each new process instance. This type of shared variable is useful for passing data to and from sub-processes without creating an input or output schema for the called process.
Q73. What Is Coercion And What Is The Use Of It?
Ans:
Coercions allow you to specify a type for Process Data elements that are not a specific datatype. For example, a choice element can be coerced into one of the possible data types for the element, or an element of datatype any can be coerced into a specific data type.
Q74. What Is Tibco?
Ans:
Tibco is an organization which provides Intergration software to software industry.
Q75. What Are The Different Modes Of Service Invocation In Tibco?
Ans:
Services can be invoked in several ways.
A one-way operation is executed once and does not wait for a response.
A request-response oriented operation, in which client needs to wait the response. In a request-response service,communication flows in both directions
Q76. What Are The Tibco Bw Activities That Can Participate In Transactions?
Ans:
There are some specific TIBCO BW activities are supported in transaction not all.
JDBC activities
EJB activities
JMS activities
ActiveEnterprise Adapter activities that use JMS transports
TIBCO iProcess BusinessWorks Connector activities
Q77. What Are The Modes Of Tibco Bw Installations ?
Ans:
GUI mode
Console mode
Silent mode
Q78. If You Have Installed A Particular Version Of Tibco Software E.g. Tibco Bw X.y.z, What Are X, Y And Z Number Stands For?
Ans:
Integration can be at different application layers:
Q79. What protocol RV uses and explain about UDP and TRDB protocol?
Ans:
TRDP (TIBCO Reliable Datagram Protocol) is a proprietary protocol running on top of UDP. (Trusted Router Discovery Protocol) It brings mechanisms to manage reliable messagedeliveryinabroadcast/multicastparadigm,thisincludes:-messagenumbering- negative acknowledgement
Q80. What is a domain?
Ans:
Domain is a computer term for a network based group of computers. These computers,in a domain, share a common database on that network.
Q81.What is the need of monitoring?
Ans:
To handle network health checks even when the administrator is not before the systemwe write some rule bases in HAWK and this HAWK will do the monitoring.
Q82. What is a subject based messaging?
Ans:
RV follows Subject based messaging where all publishers publish the message on subjectname and interested subscribers are listening on this subject. It?s pure bus architecture.
Q83. What is queue and topic based messaging?
Ans:
queue follows point to point mode of messaging where as topics follows pub/hub orclient server messaging modes. Both are server based messaging in EMS.
Q84. Explain fail safe and non fail safe properties of a message. Also the flow of these messagesin the synchronous and asynchronous data bases.
Ans:
Failsafe: Ensures that no message loss when the connection gets failed over queues.Non failsafe means message loss when an unconditional network glitz?s occurs.
Q85. What is the difference between RVD and RVRD?
Ans:
RVD (Rendezvous Daemon): RVD is used to connect only within the network.RVRD (Rendezvous Routing Daemon): RVRD is used to connect outside the network and alsowithin the network. If we have RVRD then there is no need of RVD.
Q86. What is RVA?
Ans:
To receive packets coming through internet i.e. web pages we use RVA (RendezvousAgent)
Q87.destination properties and explain them.
Ans:
Global, secure, maxmsgs, maxbytes, flowcontrol, sender_name, sender_name_enforced, trace,maxRedelivery
Q88.What are the different modes of installation in Ems?
Ans:
GUI mode
Console mode
Silent mode
Q89.What are the messaging models supported by JMS?
Ans:
Point-to-point
Publish-subscribe
Multicast
Q90.In how many ways can a destination be created?
Ans:
Static-created by user
Dynamic-created by ems server on the fly.
Temporary destinations.
Q91.Tell me about flow control on destinations
Ans:
Some times the producer may send messages faster than the consumers can receive them. So, the message capacity on the server will be exhausted. So we use flow control. Flow control can be specified on destinations.
Q92.Tell me about flow control on bridges and routes
Ans:
Flow control has to be specified on both sides of bridges where as on routes it operates differently on sender side and receiver side.
Q93.What is SQL direct? What is it used for?
Ans:
SQL direct is used to execute command dynamically using output of other activities. This activity allows you to execute commands which other activities in the JDBC don't allow, like DDL command create table.
Q94.What is the default maximum size of message?
Ans:
512mb
Q95.What is aweb-service?
Ans:
application or a network responding to some remote web-request.
Q96.What is Schema and why do we create schema ?
Ans:
Schema is used to create a XML schema file in which we add the variables which we want to use in our designer process. We can create the elements under which we can add the typed variables. The structure formed will be in the form of tree structure.
Q97.What is the use of confirm activity.
Ans:
Confirm activity is used to confirm the success of a activity that have confirmable messages. For example if certain process starts on reception of a message then if that process starts the confirm activity sends a confirm message to the sender of the message.
Q98.When we save a project what files are created under the saved project folder?
Ans:
In that folder we see the Aeschema folder, all processes create in that project and the vcrepo.dat file.
Q99.What is the use of Render XML pallet?
Ans:
It is used to create a XML file by creating the tags used in the xml file.