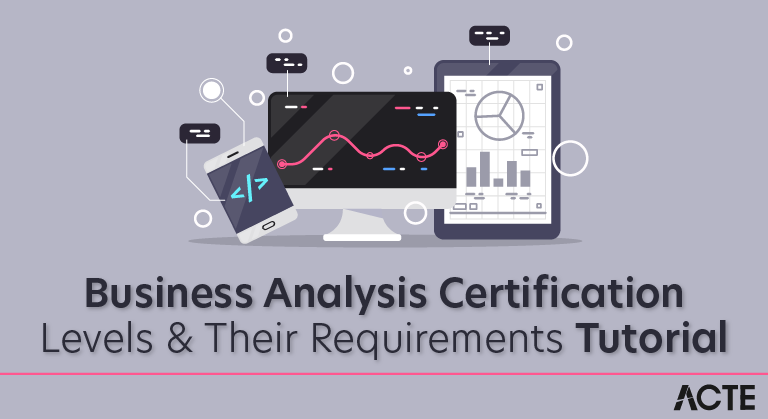 Business Analysis Certification: Complete Guide Tutorial For [Free]
Last updated on 19th Jul 2020, Blog, Tutorials
What would I learn at the end of this Business Analyst Course?
Understand the Business Analyst roles and responsibilities and various concepts
Different SDLC Methodologies like Waterfall, Spiral, Agile Methodologies
Hands-on practice on all Business Analyst core concepts
Training includes Case studies from different domains to help you learn the extent of BA responsibilities
Learn Requirements Engineering with Elicitation, Management and tips on how to prepare Requirement documents
Learn the importance of BA role in Testing
Students taking this course can also appear in job interviews for Business Analyst roles
Who is this online BA tutorial designed for?
Fresh out of college, and wants to become a Business Analyst
A simple and easy to understand tutorial to learn and understand the basic concepts of Business Analysis
Intermediate Business Business Analysts who woud like to understand better about the concepts of BA which they haven't worked on
Entry level Business Analysts who wants to more proficient and learn the in-depth concepts of business analysis
Software Testing professionals or any IT professional who want to become a Business Analyst
COURSE FEATURES
No Previous knowledge/experience required
Instructor has conducted this course in a "virtual classroom" in real-time. Sessions are interactive
Instructor is a working professional who conducts training on a part-time basis and brings a real-world knowledge and examples to the classes, which makes it more practical and enhances the learning experience
Enrolled students are provided lifetime access to all documents that come along with the course – study materials, case studies, assignments, etc.
Participants are given high-quality assignments to obtain hands-on experience on BA. These practice programs will help you to gain self-confidence and clear job interviews or Business Analysis Certification (ECBA) exam with ease
This Business Analysis course is aligned with BABOK V3
Knowledge assessment is conducted at the end of each module, to ensure that you understand every concept clearly
BA online training program is covered within 33 hours. Within this training program, we will also guide you on how to make a compelling resume
Who can become a Business Analyst?
There are several paths to become a business analyst. To distinguish yourself and increase your chances of success, understanding the fundamentals of Business Analysis and how Information Technology works in the real world is important. The Business Analyst training for beginners by MindsMapped is a good starting point for somebody who wants to start from scratch.
What are the steps to become a Business Analyst?
As is the case with any profession, building strong knowledge on business analysis plays an important part of determining your career success. We would recommend giving your complete dedication in completing the business analyst training for beginners followed by the Advanced Business Analyst training to ensure guaranteed success. Also, the ECBA Certification would be of immense value when you have the knowledge and Business Analyst certification to show case that you would be a valuable resource in a project team or organization.
Can I become a Business Analyst?
Participants with any knowledge level or experience can become a business analyst. Many of our participants without prior IT experience but showed determination, and dedication have become successful business analysts. The course has been designed with that in mind. If you are able to watch the class tutorial videos regularly, clarify questions with current business analysts on business analyst forums or friends, practice use cases and other documentation, you would definitely be in the path of success.
What is the average salary of a Business Analyst Professional?
According to indeed, the average salary of a Business Analyst in the United States is $76,265. This number rose significantly and is more than double the median household income.
What are the best certifications for an entry level Business Analyst?
The International Institute of Business Analysis provides the most recognized Business Analyst certifications. The Entry level certification offered by IIBA for beginners is ECBA (Entry Certification in Business Analysis) and is widely recognized and appreciated in the industry.
Do I have to be certified in Business Analyst?
ECBA Certification showcases your dedication, enthusiasm and technical knowledge on Business Analysis. Although it is not mandatory to get certified, ECBA certification helps you to increase your job prospective, salary, and self-confidence.
What are the various career paths for a Business Analyst?
There are various career paths a Business Analyst can choose depending on where their interest lies. Click the following link to learn more: Career Paths for a Business Analyst
I am from Non-IT background. Will I be able to get a job as a Business Analyst?
Yes, you can become a Business Analyst. Most of the participants attending the business analyst training for beginners course is either looking for their first job or looking for a switch in career and looking for an entry into the field of Information Technology. With the right approach and dedication, we have seen a number of candidates achieving their goals.
Will this business analysis course help me in finding a job?
On completion of this business analyst training for beginners course you are ready to take up entry-level BA jobs. If you wish to become more confident on all topics and cement your dreams, we would recommend taking up the Advanced Business Analyst Training on completion of the Business Analyst Training for Beginners
Is SQL covered as part of this Business Analyst training course?
SQL is not covered in depth as part of the Business Analyst for beginners training course. However, the basic concepts required for understanding and working as Business Analyst are covered.
Where can I find a list of Business Analyst interview questions and answers?
A comprehensive list of Business Analyst interview questions and answers has been compiled in the link below:
Will I receive a course completion certificate after completing training?
Yes, course completion certificate can be auto-generated on success completion of the business analyst training course. Do not forget to click on 'Complete Lesson' at the end of every session to get the course complete certificate auto-generated.
What Is a Business Analyst?
A business analyst is a vital link between a company's business objectives and IT. They facilitate communication between stakeholders, project teams and developers to execute projects, cut costs and improve quality.
A business analyst defines, prioritizes and gets feedback and approval on business requirements. They then form a strategy to transform those requirements into a plan that IT staff and other team members can execute.
Business analysts are involved in a wide variety of issues, depending on the type of company they work for. This creates a job that is fast paced and ever evolving.
What Do Business Analysts Do?
Business analysts evaluate organizational processes, structures and goals to identify performance gaps and determine information-based solutions. Successful business analysts provide direction and support that positively impact a business' bottom line.
Business analysts play a critical role in business. They understand the needs of both the business side and technical side and often serve as "translators" between management and IT.
Technical team members rely on business analysts to interpret their tasks in terms and they can quickly act upon. Conversely, analysts can convert technical jargon into more user-friendly terms for management and non-technical stakeholders.
Business Analyst Job Description
Here are some key functions of a business analyst's job:
Assess business needs by communicating with management and staff directly, and by conducting surveys and workshops with stakeholders.
Understand how technological solutions are implemented and create a plan that efficiently uses them to achieve business goals.
Create detailed business analyses, define business requirements, outline problems and brainstorm solutions for operational and technical changes.
Work in cooperation with project managers and communicate progress of projects to stakeholders.
Track and validate solutions, and measure the value of the changes to the organization for further improvements or refinements.
How Much Do Business Analysts Make?
The average entry-level business analyst salary in the United States is $67,000. However, salaries for business analysts can be as high as $83,356, according to Salary.com. Many factors influence salary variances, including location, education, certifications, performance, additional skills and experience.
How to Become a Business Analyst
Whether you're entering the field with previous IT experience or starting from scratch, there are two paths you can take to become a business analyst.
Apply Directly Out of College
You can apply for entry-level business analyst positions right out of college after earning a bachelor's degree in business, accounting, information systems, human resources or another related field.
As a new grad, how do you stand out from other applicants?
Demonstrating strong communication, critical thinking and problem-solving skills will help differentiate you from the pack. Adding business analysis internships to your résumé during college will also give you an edge over other applicants.
Make a Career Transition
If you're currently working in another area of IT or business, you probably already possess many of the skills required to become a business analyst. For example, a software developer's analysis and data mining skills transfer seamlessly to the responsibilities of a business analyst.
If you come from a business background, understanding operational processes and project management will give you an advantage in a business analysis career. Transferable skills can help you skip entry-level positions and ease naturally into the business analyst role.
If you lack business analyst qualifications, New Horizons can help.
How to Become a Business Analyst in 3 Steps
There are some important skills you need to master to become a business analyst.
Here's how to prepare.
1. Learn Core Business Analysis Skills
You'll need to have these essential skills under your belt as a new business analyst. Each of these skills have corresponding training classes you can take to further your knowledge:
Documentation skills: Creating clear, concise documentation is critical. Business analysts are responsible for documenting functional requirements, wireframes, business cases and more. Strong documentation and writing skills will help you get started.
Suggested Course: Writing Effective Business Cases
Analysis skills: Business analysts spend a large chunk of time analyzing problems and determining solutions. Knowing how to interpret business, software and information workflows will help you advance in your career.
Suggested Course: Business Analysis Essentials
Business analysis tools: As a new business analyst, you'll need to know basic office programs like Excel and PowerPoint and common visual modeling tools like Microsoft Visio. Experience using project management tools is another plus.
Suggested Course: Microsoft Office Training
Visual modeling methods: Business analysts are expected to use flowchart methods like BPMN (Business Process Model and Notation) to analyze, improve and automate business processes.
Suggested Course: Process Modeling Using BPMN
Elicitation skills: Business analysts run special kinds of meetings called elicitation sessions to communicate project requirements to stakeholders. Understanding how to write effective requirements and run efficient meetings is a crucial business analyst job function.
Suggested Course: Eliciting and Writing Effective Requirements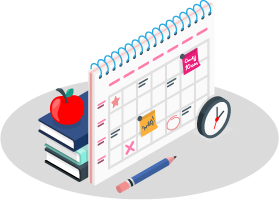 Get Hands-on Business Analysis Course from Top-Rated Instructors
Weekday / Weekend Batches
See Batch Details
When applying for business analyst jobs, these skills prove you have the fundamentals to be successful in the position.
2. Take Business Analysis Training Courses
Whether you're just entering the business analysis field or you want to earn a professional certification, taking business analysis training courses will help you acquire the advanced skills you need to get ahead.
Investing in business analyst education should cover a wide range of critical job functions, including:
Writing compelling business cases and requirements documents
Supporting strategic business recommendations with sound budgeting
Best practices in process mapping using Business Process Model and Notation (BPMN)
How to solve practical business problems using Business Process Diagrams (BPDs)
Being proficient in Agile project management
3. Earn a Business Analyst Certification
If you're interested in pursuing a senior business analyst role, consider earning a professional certification.
Business analysis certifications increase your professional development opportunities in your current organization and can boost your salary by an average of 11 percent.
The International Institute of Business Analysis (IIBA) offers three certification levels for business analysts.
Entry Certificate in Business Analysis (ECBA): This certificate targets recent college graduates and professionals transitioning careers. Earning the ECBA recognizes that you have entered the field of business analysis.
Certification of Capability in Business Analysis (CCBA): You're eligible for this certification after two to three years of business analysis experience.
Certified Business Analysis Professional (CBAP): This certification proves you are capable of managing and leading in a business analysis role. It requires five or more years of BA experience.
Business Analyst Sample Resumes! Download & Edit, Get Noticed by Top Employers!
Download
All three IIBA certifications require a certain number of professional development hours. You can fulfill these hours through approved classes (online or in-person), webinars, workshops and self-directed learning.
The Certified Business Analysis Professional (CBAP) certification is highly recommended for people who want to achieve a senior BA position. Earning the CBAP demonstrates your dedication to the industry and your ability to lead business improvement projects.