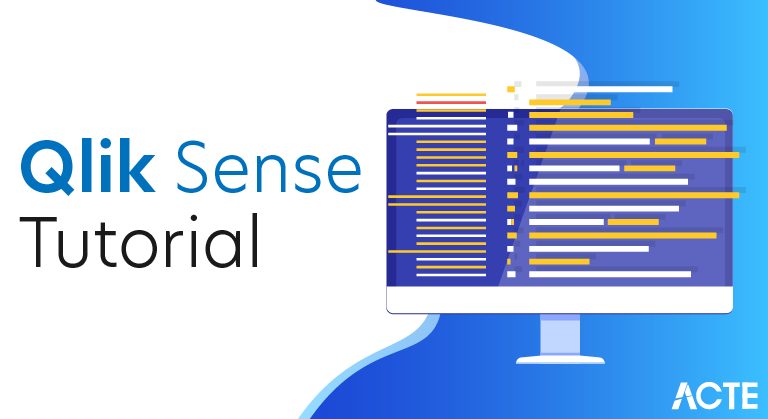 Qlik Sense Tutorial: Ultimate Guide to Learn [BEST & NEW]
Last updated on 07th Jul 2020, Blog, Tutorials
Introduction
Objective: Qlik Sense Tutorial
In our quest to learn new data analysis tools we shall learn a very potent tool called Qlik Sense. So, in this QliK Sense Tutorial, we will discuss Qlik Sense architecture, features, and key capabilities. Also, we will look at its editions, value-added products, and customer service. At last, we will see Qlik Sense comparison with QlikView and Tableau. Qlik Sense emerged in the market of Business Intelligence tools as a new-age technology which offers many user-friendly features. So, it is loaded with advanced data analysis and visualizations services.
What is Qlik Sense?
Qlik Sense is a data analysis and visualization software. It operates with an associative QIX engine which enables the user to link and associate data from varied sources and carries out dynamic searching and selections. Qlik Sense serves as a data analytics platform for a wide range of users i.e. from non-technical to technical users. As opposed to QlikView, Qlik Sense is more about data visualization as it has augmented graphics. Whereas in QlikView, you can manipulate the data in a lot of technical ways through scripting. Nevertheless, if your motive of using Qlik Sense is showing and analyzing data in the best possible graphical ways, then you have made the right choice.
So, Qlik Sense as a tool provides a great deal of flexibility to the users as they can carry out completely independent operations with the self-service visualizations and analysis or be guided by the automated machine-guided analysis by the cognitive engine. As opposed to the traditional query-based model, Qlik Sense used an Associative Model in which users are free to explore the vast and complex labyrinth of data in whichever direction and ways they please to and draw intuitive insights from it. Also, it is possible to integrate large data files from varied sources without any issues. The collaborative properties also aid to the users' capabilities to draw ingenious inferences from the data. The client team can share data applications and reports on a centralized hub, share secure data models, export the data stories to enhance and flourish the business.

Qlik Sense : Key Capabilities
Given below are some key capabilities of Qlik Sense which we will discuss in detail in another lesson.
Self-service capabilities
Augmented visualizations and smart searches/explorations
Associative model
Centralized sharing and collaboration
Hybrid multi-cloud architecture
Interactive analysis
Interactive storytelling and reporting
Mobility and multiple device support
Big and small data integration
Enterprise management and scalability
Robust security
Geographic and advanced analytics.
Qlik Insight Advisor (AI supported)
Scalability across on-premise, private, and public cloud environments
Qlik Sense Architecture :
The architecture of Qlik Sense is designed so that it can provide a scalable, secure and easily manageable work environment to the user. The architecture of Qlik Sense is comprised of a number of components which work in tandem to carry out Qlik Sense services and provide users with visual analytics and data management tools. Before we start with understanding the components of architecture in detail, we must first know two other components which are linked to the architectural components. These two components are the Qlik Sense Hub and Qlik Sense Management Console.
Qlik Sense Hub is the platform where the user performs operations on the data and creates applications with required visualizations. It is the platform where users interact with the software and create dashboards for their business analysis. It provides easy drag-and-drop functionality, associative data model, the range of visualization etc. The viewing of final dashboards is flexible as the screen and it's contents are automatically adjusted according to the screen size of the device such as a laptop, desktop, tablet, mobile. This hub is developed using HTML5, CSS3, JavaScript etc.
Qlik Sense Management Console is the management platform which lets the administrator centrally manage all the operations taking place in Qlik Sense. The services managed by the management console are :
Data connectivity
Application management
Task management
Security administration
Data monitoring
Auditing
Must Read – Qlik Sense System Requirements
So, let us discuss the architectural components now.
Qlik Sense Tutorial
Qlik Sense Tutorial – Architecture of Qlik Sense
Qlik Sense Proxy (QSP) : The QSP serves as the entry point for both users and administrators via sources like hub and management console. The QSP serves many purposes like,
Session management
License provisioning
Handling load balancing
Connecting with user identity providers like SAML, Active directory etc.
Qlik Sense Engine (QIX) : It is the main interactive/associative engine which facilitates all the major functionalities of Qlik Sense. The functions of QIX are,
In-memory data indexing and calculations (the engine is RAM-based)
Smart searching
Interactive and self-service interactions
Corresponds with Scheduler, repository, and applications
Qlik Sense Schedule (QSS) : The QSS, as the name suggests, schedules and coordinate the data loads and application reloading.

Qlik Sense Repository (QSR) : The repository is the place where all the data and information regarding the configuration and management of other Qlik Sense services. The main areas of work of QSR are,
Managing user definitions
Security
Qlik Sense Applications (.QVF) :
This is the final layer where the user uses the data to create visualizations and sheets in Qlik Sense. A Qlik Sense application may have one or more sheets and a complete set of those makes an application or a Qlik Sense .QVF file. Such files contain data in compressed form, a data model pertaining to the data loaded into the Qlik Sense's in-memory and a final presentation layer.
Qlik Sense Features : Given below are the key features of Qlik Sense which are discussed in detail in as a separate article.

Associative model
Smart visualization and analytics
Self-service creation
Centralized sharing and collaboration
Data storytelling and reporting
App Mobility
Data preparation and integration
The QIX engine
Enterprise governance and scalability
Qlik Sense Editions : There are three editions of Qlik Sense available in the market.

Qlik Sense tutorial
Qlik Sense Tutorial
Qlik Sense Enterprise
Qlik Sense Desktop :The Qlik Sense Desktop edition is a windows version, which can be locally installed on the system's desktop. It provides all the important features like local file sharing, visualizing and exploring, data loading and preparation, exporting applications to the cloud, enterprise support, storytelling etc. Although this version is not the full version as it provides limited functionalities as opposed to the enterprise edition. The Desktop version is used on an individual level and is free of cost.

Qlik Sense Cloud :Qlik Sense Cloud is a cloud deployed edition. Users can create and share applications. They can also share analytics reports in with others. It also provides access to multiple devices. The benefit of cloud edition is expanded storage and unlimited data. There are two types of cloud version; Cloud Basic and Cloud Business version. The Qlik Sense Cloud Business version provides extra functionalities for collaborating group analysis and data governance. The Cloud Basic edition is free of cost service and can be shared between a maximum of 5 users, whereas, the Cloud Business version's charge is $15 per month and can be shared amongst unlimited users.

Qlik Sense Enterprise :Qlik Sense Enterprise version is the premium or full version specific for enterprise use. It provides a complete set of data analysis features like reporting, visualization, exploration, multi-platform cloud deployment, collaboration, data integration, API for custom analytics, enterprise governance and scalability. Basically, the enterprise edition is sold on the basis of a token model i.e. $1,500 for one token.

Customer Services & Support
Qlik Sense has a wholesome customer support. The support team operates on two levels; on an individual level for customers using the QliK Sense desktop version called Basic Support and on the enterprise level for the Qlik Sense enterprise version called Enterprise Support.In the basic support which is operated on a desktop level and mostly for individual users, the users can seek guidance and help through telephone support services, easily available self-help resources and product updates.
Generally, the enterprise customer support naturally offers more facilities than the basic support. 24×7 technical and proactive support is available along with personal problem solving of critical issues by the engineers and experts at Qlik Sense.

Qlik Sense Value-added Products : Qlik Sense can also extend its functionalities by tagging several value-added products with it. Some useful value-added products offered by Qlik is.

Qlik Associative Big Data Index
Qlik NPrinting
Qlik GeoAnalytics
Qlik Data Market
Qlik Connectors
QlikView and Tableau : As done in every domain, whenever there exists more than one technology in a domain then they become susceptible to comparisons. So, let us have a look at what place does Qlik Sense holds when compared to two of its counterpart technologies QlikView and Tableau which are quite popular BI tools already.

Qlik Sense vs QlikView : Upon comparing Qlik Sense with QlikView, the positives to highlight is the self-service nature of Qlik Sense which does not bother the user much and can carry out analytics and data management operations on its own. Although, the user can also make modifications using the data load editor which contains scripts. Such convenience is not provided in QlikView and the user has to be involved and guide the software in every step of analytics.

QlikSense vs Tableau : When we compare Qlik Sense with Tableau, it reveals that even if Tableau is more popular a BI tool and is easy to use, it does not provide a wide range of visualization which Qlik Sense provides. In Qlik Sense, along with the varied types of charts and visualizations available, a lot of customization options for the charts are also given making it a better choice than Tableau.
We recommend you to read – Qlik Sense Gauge Chart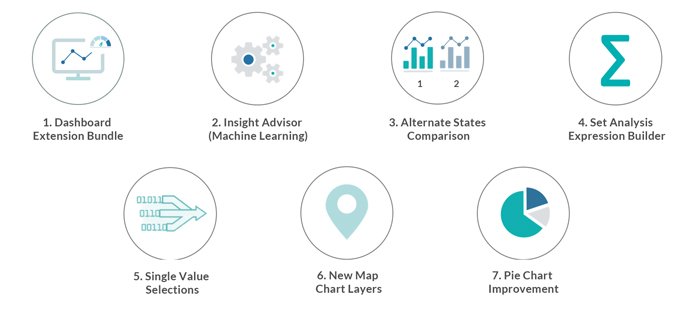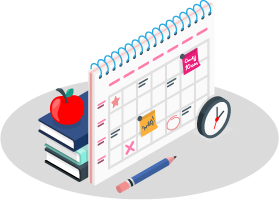 Get Advanced Qlik Sense Certification Course for Beginner to Experts
Weekday / Weekend Batches
See Batch Details
Following are the Qlik Sense Features which you must know :
Associative Model : We have seen how important is the associative model in QlikView. Similarly, in Qlik Sense, we use an associative model where the entire data that is loaded into Qlik Sense, be it from any data source, can be linked and associate. If a data field or data value has any number of relations or associations with other data fields and values, the user can view and draw original insights from such unique associations between data. The associations can be viewed by making interactive selections or by using the smart search. The associations display in Qlik Sense following a color scheme. We can see the selected value in green, the associated or related values in white and the unrelated values in grey. Associations evaluate and recalculate as fast as the blink of an eye by Qlik Sense's QIX engine.
Smart Visualizations and Analytics : Qlik Sense offers smart and advanced visualizations that aid in analyzing data better. The visualizations are very interactive and respond quickly to any selection made by the user. The graphics are of high aesthetic standard and the visualizations are flexible as they change and adjust as the size of the screen changes. The best service of smart visualizations and analytics is the use of Qlik GeoAnalytics in which advanced mapping visualizations and calculations can be performed in Qlik Sense.
Self- Service Creation : By self-service creation, building an application or a Qlik Sense file has become very convenient. For easy app creation, data preparation and data loading, Qlik Sense provides drag and drop features which bypasses all the dealing with scripts and queries. This feature is most useful for the people who do not come from a technical background as they, with a basic understanding of the tool and easily create and manage a Qlik Sense application on their own and as per their skill set and requirements.
Centralized Sharing and Collaboration : In Qlik Sense we can share Qlik Sense reports and applications with other users operating individually or a group of users through a centralized and unified hub. Applications from QlikView, Nprinting, access and even from other Qlik Sense establishments can be shared with others through the centralized hub to which each has equal access. Users in an enterprise often create a team or collaborate with other firms. Report and application are efficiently and smoothly shared with team members or firms in Qlik Sense.
Data Storytelling and Reporting : A unique and powerful feature of Qlik Sense is its data storytelling capability. With the help of this feature, Qlik Sense provides intelligent and in-context commentary for the data analytics visuals being displayed. In this way, the whole data story is created by the software to build a picture and give a perspective on the data that is presented for the analyst. This helps greatly in drawing exclusive insights from the data.
With this, the analysis is done and apps created in Qlik Sense can be created in a report form and saved, printed and exported as .pdf, powerpoint, excel, access etc.
Mobility : We can access Qlik Sense applications anywhere, anytime and even on mobile devices. The gesture-based touch user interface makes data manipulation and management very easy. You can use Qlik Sense on the mobile devices and can solve problems on the go, as they arise. This feature has attracted a lot of users' attention and appreciation.
Embedded Analytics, Custom Applications, and Extensions : The Qlik analytics applications offer a standard API where we can create custom guided applications. The user can also use extensions for analysis and add plug-ins like visual basic into the Qlik Sense application. We can also embed Qlik Sense analytics in other applications.
Data Preparation and Integration : The data that we intend to load into Qlik Sense has to go through several checkpoints before we could use it. The data is prepared for loading by cleansing, transforming and associating and integrating it with other data sets being loaded. Data integration or association is made easy by the drag and drop feature for non-technical users, whereas the technical users can use the ETL scripting as and when they with complex data integration tasks. Suggestions for best or ideal associations are also given to the user by the software itself. Some value-added products like Qlik Connectors or Qlik DataMarket also support data preparation and integration by connecting and loading data from third-party extensive libraries, file-based, on-premise, cloud-based and web sources.
Enterprise Governance and Scalability : Qlik Sense provides enterprise-class management services that ensure data safety, monitoring, centralized management, and control. The centralized data management and monitoring are done through the efficient Qlik Management Console (QMC) that is capable of controlling all the Qlik Sense services centrally. In Qlik Sense, scalability is also an important aspect and an elastic scaling which makes possible to load and analyze a large amount of data. The efficiency with which Qlik Sense can provide enterprise-level governance and scalability is due to its dynamic QIX engine.
The QIX Engine : The driving force of all the features and functionalities that we just saw, is the QIX engine of Qlik Sense. The QIX stands for Qlik Indexing engine. It is because the QIX engine optimizes data use into Qlik Sense by indexing and compressing data into Qlik Sense's memory as binary. Due to this, more and more data fetched from varied data sources can be processed and used in Qlik Sense with the help of the QIX engine. Another crucial function of the QIX engine is creating associations in data swiftly which gives a logical inference to the user about data. It also performs dynamic recalculations on the data very efficiently.
So, this was all in Qlik Sense Features. Hope you liked our explanation.
Qlik Sense Advantages and Limitations – Explore the Pros & Cons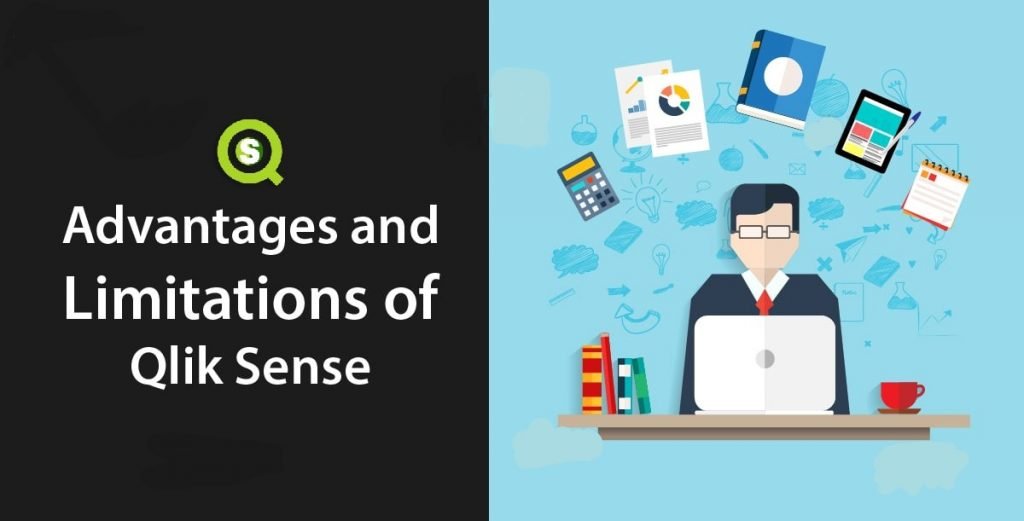 Qlik Sense Advantages and Limitations
Advantages of Qlik Sense :
As we know, there are many applications of Qlik Sense and hence their benefits too. Below, is the list of advantages of Qlik Sense.
Data integration and linking is made easy due to the associative model.
With the augmented graphics and data discovery features, Qlik Sense helps in spreading data literacy which means that users regardless of their skill set and capabilities can learn to intuitively draw meaningful insights from data and hence, learn to comprehend data.
It provides a suitable platform for the enterprise ecosystem where development can be carried out with extensible and customizable APIs, big or small data could be integrated, apps can be loaded using a multi-cloud platform.
The atmosphere for interactive analysis where almost anything can be searched from the depths of data through global search and selections which response quickly.
Smart analytics as there are options for system guided analytics like the Insight Advisor. Also geographical and advanced calculations can be applied to the data to give data new contexts and analyzing it from a different point of views.
Qlik Sense is compatible with all sorts of devices like desktop, tablets, laptops, mobile phones. This makes creating and analyzing the applications much more eased up.
The centralized hub acts as a platform for collaboration and sharing information, data, reports, applications with other users.
For an individual as well as team users, the self-service creation is very beneficial especially for non-technical users in creating apps, spreadsheets, visualizations and BI solutions with the help of machine-guided analytics.
Custom application development is possible by the virtue of embedded analytics having open standard APIs and development tools.
Reporting of the final data analysis is made easier by features like report sharing in formats like PDF, XLS, PowerPoint etc. Also, the data storytelling feature has improved analytics report sharing.
The software provides flexible and robust security provisions.
The capability of data scaling is also very beneficial to the users who need to use a large amount of data from big data sources. Also, such efficient scalability allows many users to work on the same application at a single time.
The multi-cloud architecture has made this software one of the best as it leads to efficient functioning in the areas like data security, scalability, processing ensuring optimum performance of the tool.
Limitations of Qlik Sense :
We will discuss the limitations of Qlik Sense in this section. The overcoming of these limitations is one of the main focuses every time when a new version of Qlik Sense releases.
Qlik Sense Sample Resumes! Download & Edit, Get Noticed by Top Employers!
Download
There are some issues on the client side like some features malfunctioning in iOS, qvf and qvw files not being saved separately etc.
Sometimes more than usual memory space is used while working in the analysis mode, slowing the processing and hindering the proper functioning of the app.
Issue regarding screen size adjusting and other impairments in the desktop objects have been reported by the clients using Qlik Sense on mobile devices like iPads, tablets, mobile phones etc.
Issues in loading data in the script or data load editor have been encountered. Problems related to ODBC connections, exporting data from the sheet, script's debug mode, etc. have been noted.
Often in the edit modes of scripts or storytelling, the software hangs and becomes unresponsive. This does not give the user a smooth experience with the software.
The Qlik Management Console also does not work ideally in some situations. Some generally reported issues are, large sized files (greater than 10 GB) cannot be imported into the QMC running on the Internet Explorer. If multiple files are to be executed at the same time, the status of execution freezes and hangs and the user has to delete tasks and initiate them again. Also, selecting multiple users is a very slow process.
The storytelling feature has limitations as some languages like Japanese, Chinese, etc are not supported entirely.
Glitches in the working of Qlik Engine also shows through improper loading, reloading, execution, error messaging, keeping data intact while transitioning, in ODBC connections etc.
Issues in Qlik Sense Repository are faced in removing folders, not being able to read local files as the URL entered will not work even after setting up a database connection.
Sometimes unauthorized access is granted to the user as a result of a technical glitch in the Qlik Sense Server. The server also fails in its duty by not handling Japanese and Chinese language characters properly in the User Directory.
In order to install a new Qlik Sense Sever on your device, you must have the server from the previous version installed on the same device. Also, the server installation settings cannot be stored in a folder having Japanese, Russian, Chinese characters. If done so, the server installation will not take place properly.
So, this was all in Qlik Sense Advantages and Limitations. Hope you like our explanation.
Conclusion
Hence, we saw a complete Qlik Sense Tutorial. Stay with us on our exploration of this new BI tool. We are sure that the introduction must have caught your fancy and got you on the hook. Moreover, we have covered Qlik Sense features, capabilities and comparison with QlikView and Tableau. Also, we saw editions and value-added products of Qlik Sense.