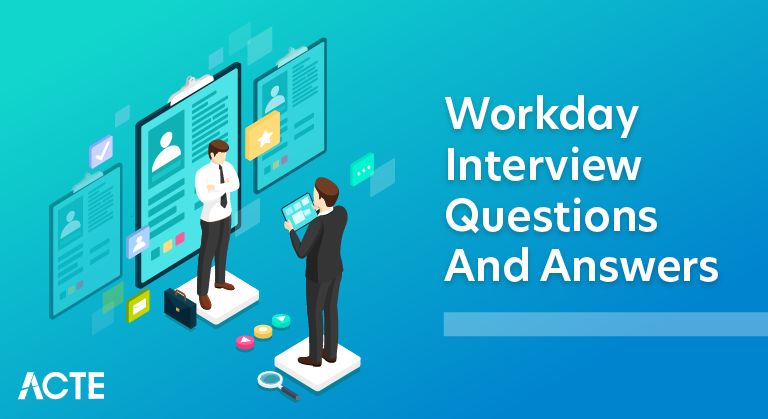 REAL-TIME Workday Interview Questions & Answers [ STEP-IN ]
Last updated on 24th Jun 2020, Blog, Interview Questions
Workday is an American on‑demand financial management and human capital management software vendor. Workday was founded by David Duffield, founder and former CEO of ERP company PeopleSoft, and former PeopleSoft chief strategist Aneel Bhusri following Oracle's hostile takeover of PeopleSoft in 2005.Workday provides a way to oversee time tracking, procurement, employee data, financial accounting, and expense management at any time and anywhere.
1. How many Workday updates are released per year?
Ans:
Workday releases two major updates per year. In 2017, update 28th was released in March, and update 29th in September. Clients get a month in advance to test their environment against the new update and report any issues to Workday.
2. Name a few modules of the Workday Human Capital Management Suite
Ans:
Absence,Benefits,Compensation,Onboarding,Payroll,Recruiting Time Tracking.
3. Name some post-production and pre-production Workday Tenants
Ans:
Post-production: Production tenant and Sandbox tenant.
Pre-production or implementation: Implementation tenant and Gold tenant.
4. How is Workday reporting different to other SQL ERP systems?
Ans:
Workday follows an object-oriented relationship model. When creating a report, you select a Primary Business Object and a Data Source.
5. What are some ways to access a Workday Standard Delivered Report?
Ans:
Browsing by Category in the Sitemap, running Workday Standard Reports or writing the name of a specific report in the search bar.
6. What are the main types of Workday Integrations?
Ans:
Workday Studio Integration, Enterprise Information Builder (EIB) Integration, Cloud Connect Integration.
7. What is a RaaS Report?
Ans:
A Workday Report that has been web service enabled is called Report-as-a-Service.
8. What is a Business Process?
Ans:
A series of tasks that lead to the completion of an overall business event. For example: Hiring an employee.
9. Name a few Workday assigned security groups:
Ans:
All Users, All Employees, All Contingent Workers, All Terminees, All Retirees.
10. Name some Workday security group types.
Ans:
User-based, Role-based, Job-based, Level-based, Integration System.
11. Oxygen Editor (Proprietary tools) / Exchanger XML (open source tool)
Ans:
This tool is used to transform the xml file into a txt file. This is the place where we write the XSLT code, do validation and properly test our XSLT before attaching in EIB. You can choose any one of the tools.
12. Soap UI – It is used to test Workday delivered web service
Ans:
It is an external tool which is used to test web service.
13. What is XPath?
Ans:
XPath uses path expressions to navigate in XML documents and also XPath is the syntax for defining parts of an XML document.
14. What is RAAS/Custom Web Service?
Ans:
When we create the custom report as a type of advance and we enable it as a web service, then Custom report becomes a RAAS (Report as a service). When the Custom Report becomes RASS, then this data can be published/sent to an external system.
15. What is the difference between filter and sub filter?
Ans:
The filter is used for filtering primary business object and Sub Filter is used for filtering for the related business object.
16. Can we use multiple data sources in Report?
Ans:
No, we can't use multiple data source in Report
17. What are calculated fields and can you name some functions?
Ans:
For calc fields, they will ask Single instances and evaluate expressions, how do you create and what scenario you go far. Please be prepared for this answer.
18. What is Xpresso Reports?
Ans:
You cannot perform action on Xpresso report and as of now it is used by workday companies for their internal development.
19. What is the difference between ILoad and EIB?
Ans:
When you need to load a small volume of data on a tenant on an ad-hoc basis or day to today activities, then you go for EIB.
If you need to load for high volume of data and that is initial conversion of data from External system to workday. Apart from this all report, EIB and any integration you can migrate from either implementation/sandbox to production by using I load.
Solution is another tool which is used to migrate reports, eib and any integration from one tenant to another tenant.
20. What is the cost of a Workday HCM license?
Ans:
Well, the cost depends on many external and internal factors attached to the business process. Workday has a wide range of offerings for business solutions. It can be subscription-based or can be a one-time license payment. One has to enquire about product sales to know the exact cost of their feasibility.
21. Can you generate multiple files in Connector?
Ans:
Yes. For example if you need to create 3 files separately, then create 3 DT and separately write 3 xslt for each file and then each xslt you attach in individual DT. Then finally these 3 DT you attach to the Connector by business process.
22. Why Should We Use Workday Studio?
Ans:
Complex Integration
Complex Validation
Call Multiple custom report at same time
Generate multiple file at same time
When you need to developed any inbound integration which has to be schedule daily basis
You can incorporate java code in workday studio
23. What is Workday?
Ans:
Workday is a new generation of cloud-based applications that service human resources, payroll, and financial needs for organizations.
Workday is the leader in cloud-based, enterprise applications that combine a lower cost of ownership with an innovative approach for global businesses.
Workday provides unified Financial Management and Human Capital Management (HCM) applications designed for today's organizations and the way people work.
Workday is delivered in the cloud and leverages a modern technology platform, which will provide greater information accessibility.
24. What are the different modules present in Workday?
Ans:
The different modules present in Workday are:
Workday HCM
Workday Financial
25. What kind of businesses mostly use Workday?
Ans:
Workday has
Large Scale Business and
Mid Size Business
26. Will Workday work on any computer with any internet browser?
Ans:
Workday is supported by most internet browsers, including Internet Explorer, Google Chrome, Mozilla Firefox and Safari. For those who need to use older versions of IE (e.g., Darcy or IRES users), you will need to use Chrome, FireFox or Safari to log into Workday.
27. What does "ERP" mean and how does it relate to Workday?
Ans:
"ERP" is an acronym for "Enterprise Resource Planning" and is a generic industry term for integrated suites of business systems (such as payroll, HR, and finance systems). Workday became ERP for human resources, academic, and payroll business processes as of July 2015.
28. What types of reports will Workday provide?
Ans:
HCM, payroll, and financials in Workday will have standard and custom reports according to its primary business focus. Some reports combine information from both the HCM/Payroll and the Financials modules. Reports can have features such as custom prompts, calculated fields, and interactivity, as well as graphics and charts. Data in certain types of reports can also be made available to other applications.
29. What sources of information will be used in Workday for reporting in the future?
Ans:
In addition to becoming the official source of business information for HCM, payroll, and financials, Workday will also become the main source for your reporting needs whenever possible. Reporting from the Institutional Data Store (IDS) using Cognos or other tools will supplement Workday reporting capabilities and will be used whenever data that do not exist in Workday are needed.
30. If I am used to getting my reports through Cognos, where will I get them when Workday goes live?
Ans:
If there are critical data that Workday does not handle or if date ranges fall outside of what will exist in Workday, then the Enterprise Data Management (EDM) team will coordinate the use of other systems such as Cognos, Tableau, and the Institutional Data Store (IDS).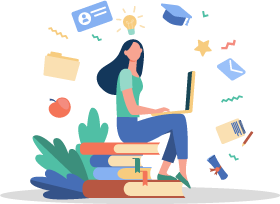 Best Workday Training from Real-Time Experts to Build Your Skills
Instructor-led Sessions
Real-life Case Studies
Assignments
Explore Curriculum
31. Will every piece of existing data from the mainframe and Workday be available in the IDS?
Ans:
No, the IDS is not a backup system. Any data from the mainframe that will no longer be needed will be archived separately. Data that are in Workday will be backed up on Workday servers. The Institutional Data Store (IDS) will only store a subset of Workday data if the data have been identified as our most important data and are a requirement for a critical downstream report or data feed that cannot be handled by Workday or another application.\
32. What is Workday HCM?
Ans:
Workday Human Capital Management is the only application that unifies HR and Talent Management into a single system-of-record. And with embedded analytics, manager and employee self-service, and a user experience unlike any other enterprise application, Workday redefines what it means to manage a global, mobile, and diverse workforce.
33. How do you access Standard Workday Delivered Report?
Ans:
By browsing through the category in the sitemap and running a report. Or by searching in the search bar with a name of the specific report.
34. What are the advantages of Workday?
Ans:
Workday provides employees with more immediate access to data since transactions are real-time. Workday also offers greater flexibility. The reports that will be available to managers will give them more insight to their data, allowing them to make data-driven decisions. Employees will be able to view or run their own reports on demand rather than having to request a report and waiting for the results of that request. Employees will be able to access and manage their own HR benefit elections, address changes, dependent changes, withholding exemptions, absence requests and time tracking entries, to name a few.
35. How can I get training on Workday?
Ans:
Find training materials at the WORKDAY TRAINING & RESOURCES PAGE.
36. What kind of reporting will be available?
Ans:
Workday will provide access to real-time, multi-dimensional reports and analytics with the ability to drill down to transaction-level details, and allow an employee or manager to take immediate action in Workday directly off any report or analytic. With Workday, reports give you access to relevant data in context, making the informative actionable.
37. Who will have access to Workday? Can everyone generate reports?
Ans:
Access to Workday is determined by login credentials and settings. All employees will have some level of access. An individual's level of access will determine which delivered reports and/or data they can view.
38. How do I keep informed of this initiative?
Ans:
The best place to go for information is the Workday web page.
39. As an employee, why might I use Workday?
Ans:
The Workday will be used differently by different groups of employees (i.e. FT Faculty vs. PT Faculty vs. PSRP employee). Generally, based on your role, an employee will use Workday for self-service items such as: benefit elections, address changes, dependent changes, withholding exemptions, time tracking and absence requests. For Finance, you will use Workday for travel authorizations and expense reimbursement.
40. Will I need to use Workday for any student-related academic information?
Ans:
No. Student, class, schedule and grade information will remain in the PeopleSoft Student System accessed using the current processes.
41. What is HCM?
Ans:
The Human Resource Management (HRM) system or the Human Capital Management (HCM) system uses various forms and functions and handles 'human resources', the most valuable asset of the company.
Human resource management support systems such as HRM and HCM have been considered to help manage personnel (HR) experts. However, it is now used by managers and employees throughout the company.
42. What are the main features of Workday Human Capital Management?
Ans:
Workday Human Capital Management offers the following features:
Talent Management
Time Tracking
Payroll Solutions
Goal Management
Performance Management
Succession Planning
Career and Development Planning
Payroll Co-Sourcing Services
Cloud Connect for Third-Party Payroll
43. How much does Workday Human Capital Management cost?
Ans:
We have the following pricing information for Workday Human Capital Management:
Pricing model: One-time Licence, Subscription
44. Who are the typical users of Workday Human Capital Management?
Ans:
Workday Human Capital Management has the following typical customers:
Large Enterprises, Mid Size Business
45. What languages does Workday Human Capital Management support?
Ans:
Workday Human Capital Management supports the following languages:
46. What type of pricing plans does Workday Human Capital Management offer?
Ans:
Workday Human Capital Management has the following pricing plans:
One-time Licence, Subscription
47. Does Workday Human Capital Management offer an API?
Ans:
No, Workday Human Capital Management does not have an API available.
48. What level of support does Workday Human Capital Management offer?
Ans:
Workday Human Capital Management offers the following support options:
Knowledge Base, Online Support, Phone Support.
49. How many types of modules are present in Workday? What are they?
Ans:
There are two different modules present in Workday:
Workday HCM
Workday Financial
50. Name a few Workday assigned security groups.
Ans:
All Users, All Employees, All Contingent Workers, All Retirees.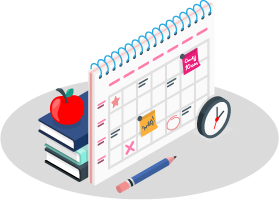 Get Workday Training Certification Course and Get Hired By TOP MNCs
Weekday / Weekend Batches
See Batch Details
51. Name two types of Workday Standard Reports and a difference between them.
Ans:
Report Writer Reports and XpressO reports. Report Writer can be copied and customized, but you cannot copy XpressO reports.
52. What are two ways to create a report in Workday?
Ans:
Run the Create Custom Report task.
Copy a Workday Standard Report and modify it.
53. What are some of the Report Types in the Workday Report Writer?
Ans:
Simple, Advanced, Composite, Search, Matrix, etc.
54. Differences between Simple and Advanced Reports.
Ans:
Simple reports cannot access related Business Objects while Advanced Reports can.
Simple reports cannot be shared while Advanced Reports can be shared.
Simple reports cannot be RaaS enabled, Advanced Reports can be RaaS enabled.
55. If you share a report with everyone within your organization, will anyone be able to see the same output when running the report with the same input values? Why?
Ans:
No, the output will depend on the security access to the data source of the person who is running the report.
56. How do you select which solution to use?
Ans:
When deciding over which tool to use we need to take into account some factors; whenever you take in the design of an integration, from the requirements you should follow a roadmap, here is an example of it:
Is the solution already pre-built? Am I connecting to a third-party vendor with a solution already in place? – If yes, most likely you will choose a Core Connector.
Does this integration just need to export or import some data into Workday? – If yes, then most likely you need to go with EIBs.
Do I need to execute several rules, and reports to get the data and calculate the results I need? For example: Determining payroll between Exempt and Nonexempt employees, calculate deductions, etc. If yes, then most likely you need a Workday Studio Integration.
57. Name some Integration ID types.
Ans:
Workday ID, External ID, Reference ID
58. What do you use XSLT for in an integration?
Ans:
You use XSLT to transform the input or output data going into an XML document.
59. Will There Be I# On Workday?
Ans:
No, Workday will replace I# with supplier# which will start with SUPP_INV that
60. Where Do You Go To Look Up The Payment History Of A Supplier?
Ans:
The payment history can be found under Find Supplier Invoices or View Supplier
61. Where Can You Find The Supplier Information (address, Tax Id, Etc)?
Ans:
You can find any information about the supplier in View Supplier.
62. What Happens If Someone Submits An Invoice With The Wrong Information?
Ans:
You can cancel if the invoice is in draft status and the person awaiting action can send the invoice back before the approval.
63. Can You Check To See If An Invoice Was Already Paid?
Ans:
Yes, you can go into Find Possible Duplicates.
64. Will Ap Need To Send And Receive The Approval Email To The Department Before Submitting An Invoice In Workday?
Ans:
No, after you create the invoice Workday will automatically route the invoice to the appropriate department for approval.
65. Will Negative Assurance Apply In Workday?
Ans:
No, Negative Assurance Will not apply in workday
66. Does The System Require Attached Invoice?
Ans:
Yes, always attach the supplier invoice at all times.
67. Are Payment Requests Still Allowed In Workday?
Ans:
Yes, they will be handled via Request Ad Hoc Goods or Services. Please remember that you will need to select a requisition type of "Payment Request" to route it properly for processing. Proper attachment documentation is also required.
68. Will Vendor Travel As Well As A Student And Employee Travel Be Handled Through The Expense Module In Workday, If Not How Will Vendor Travel Be Done In Workday?
Ans:
Yes, Student and Employee travel will be processed through the expense module. Invoices received with vendor travel expenses will be process by Accounts Payable.
69. Can The Attachment Section Be Optional?
Ans:
No, it is required for the cost center manager to approve the invoice. If you forget to attach the document you can always go back into the invoice and edit
70. Can Workday Process A Duplicate Invoice?
Ans:
Yes, there is a built in compare that will not allow you to process the same invoice number twice.
Workday Sample Resumes! Download & Edit, Get Noticed by Top Employers!
Download
71. Are The Approvers Determined By The Smarttag?
Ans:
Yes, the approval business process is based on SmartTag.
72. Can You Delegate Your Work To Another Ap Clerk In Workday?
Ans:
Yes, if you are out for a few days or weeks you can delegate your work to whom you choose.
73. Who are the industry users of Workday?
Ans:
Well, Workday serves a good number of industry needs they are:
Large Enterprise holder
Mid Size Business
74. Explain Workday Payroll concepts.
Ans:
Workday gives you a vast Payroll Management integration platform which enables you to group employees, manage payroll calculation rule, handle employee benefits with flexibility and their process requirement. You can also integrate with some outsource payroll software platforms such as ADP Payforce. Workday payroll is a part of the Workday HCM (Human Capital Management ) system. It is a unified Payroll management platform integrated with robust HCM to gives access to optimum process outcomes.
75. If The Po Needs To Be Increased, Will There Be A Notification To The Ap Clerk Not To Enter The Invoice?
Ans:
No, the AP clerk would need to do the research to see the balance on the PO, once you've seen that the fund are depleted
76. In Workday, Is It The Same Procedure To Get The Ach For The Vendor?
Ans:
Yes, it is same procedure to get the ach for the vendor
77. Can You Split The Invoice On 2 Or More Purchase Order If Needed?
Ans:
Yes, when you go to Supplier Workbench to locate the purchase order you can choose 2 or more purchase orders needed to complete the invoice process.
78. Can You Have More Than One Smarttag?
Ans:
Yes, In Create Supplier Invoice or Supplier Workbench you can click to the left at the plus (+) to add additional lines with different SmartTags.
79. Is Workbench The Only Way To Find The Purchase Order In Workday?
Ans:
You can locate the Purchase order under Find Purchase Order or View Supplier.
80. I Heard The Due Dates/pay Dates On The Invoices Will Be What Is Noted On The Invoice, Is This Correct?
Ans:
The invoice date is going to be the received date that AP received it for processing.
81. How Will Be P-card Be Handled On Workday?
Ans:
P CARDs will be handled as expense items and will be loaded directly into the cardholder's profile. The line item data loads into an expense report for processing in Workday. The P CARD charges will be brought in electronically and will route as needed.
82. Can You Create A Prepaid Invoice In Workday?
Ans:
Yes, you can create the invoice and then create the prepaid amortization schedule.
83. How to apply changes in security policies?
Ans:
For applying the changes in security policy you required RUN "Activate Pending Security Policy Changes
84. Why the Domain Security Policy Important?
Ans:
It provides information on security groups that can access and modify tasks using GET and PUT transactions through integration.
85. Name the Report that is responsible to show all the security items in the group (Task, Report, Business Process Security Policy, Web Services).
Ans:
View Security for Securable Item keeps the information of all items allocated to security groups
86. List the approval steps in the Business Process.
Ans:
Individual Approval
Approval Chain
Consolidated Approval
Consolidated Approval Chain
Mass Approval
87. Which report can help you get the details of all action types available in the Business Process Type?
Ans:
The report which can give business process details is Business "Process Configuration Report".
88. How can you ensure that one has the specific action to perform in the Workday environment?
Ans:
Well, it's quite a simple thing to define access in the Workday environment. You need to edit the Business Process Security Policies to achieve this outcome. Business Process Policies control access to resources in a secure environment. Only the authorized person can have access to the specific business process.
89. How can the organization be tied to Business Process Using a Workday environment?
Ans:
Workday gives flexibility to organizations to define their work process. It allows specifically designed processes per organization as per their need. If the business process needs to be run in a collaborative space with multi-organization dependencies definition, Workday follows a hierarchy approach to check and select which definition needs to be executed.
Take any simple example of the resource hiring process for an organization that refers to multiple departments such as "IT development, Technical Support, Business Process Management, Marketing and Sales and So on.
90. Name the search prefix which is used to limit the search of Business Processes.
Ans:
The search prefix is ".bp:".
91. What are the two types of reports generated in the Workday and what is the difference between the two?
Ans:
The two types of Reports are:
Report Writer Reports: This can be copied and customized as per the user needs
XpressO Reports: It cannot be copied and customized.
92. How the Business Object and Data Source are related to each other? Explain with an example.
Ans:
The business object is a template of an entity where the Data Source is the data selection or the group of data that creates the template.
Let's take an example of
Business object as =" Employee X'
Data Source= 'All Active Employees'
The report has to produce the result based on these two selections for All Active Employees within the organization.
In other hands the scenario for Business Object= 'Country'
Should return the data source as ='All Asian Country'
This is a Non-Workday example which will return 'India, China, Indonesia, Pakistan and so on'.