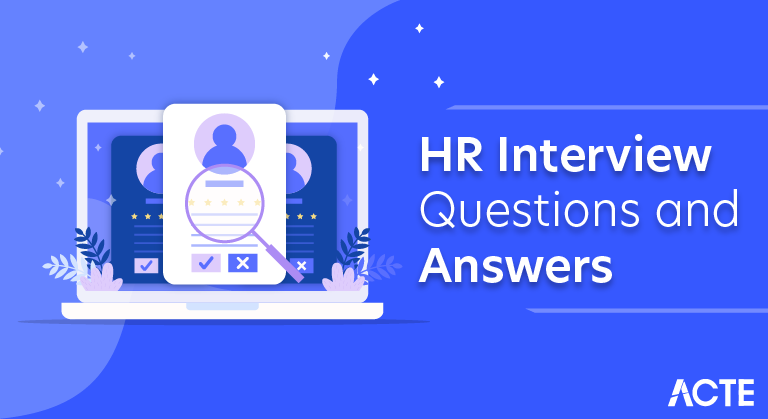 35+ REAL-TIME [ HR ] Interview Questions & Answers [ STEP-IN ]
Last updated on 04th Jul 2020, Blog, Interview Questions
These HR Interview Questions have been designed specially to get you acquainted with the nature of questions you may encounter during your interview for the subject of HR As per my experience good interviewers hardly plan to ask any particular question during your interview, normally questions start with some basic concept of the subject and later they continue based on further discussion and what you answer .we are going to cover top 100 HR Interview questions along with their detailed answers. We will be covering HR scenario based interview questions HR interview questions for fresher's as well as interview HR questions and answers for experienced
1) How are you today?
Ans:
The answer to this question basically sets the environment for your interview. Make sure you make it positive for yourself with a pleasant smile on your face. In case you've had any inconveniences during the day, you could mention it only if you can bring out a positive note out of it, or else don't mention it.
2) Tell me about yourself?
Ans:
This question is the most common HR interview question. Focus on answering it with confidence and positivity because the interviewer does not know you and would judge you according to what you declare about yourself. The order in which you need to answer this question will be as follows:
3) What are your key strengths?
Ans:
This is a very important hr interview question for every fresher. Every interviewer wants to hear qualities from you that suit the role you are being hired for. Make sure you emphasize all your qualities and skills that give you an edge over the others to being hired for that particular role. Remember not to mention anything that you don't actually possess as it will become disastrous in case you are unable to prove your claim. It better not to actually list out your qualities, but put it more in a connected manner which will also justify your claims with reasons.

4) What are your weaknesses?
Ans:
This question is basically to cross-verify you. It would actually be suicidal in case you counter-claim your strengths here, or, declare any weakness that is a vital part of the role you are being hired for. However, you cannot stay quiet or declare that you have no weaknesses. The best route you can take is to put forth a weakness not related to the job as well as give information as to what you are doing to come over it.

5) What are your greatest achievements?
Ans:
Ans:The interviewer basically wants to know what you are capable of. Start by mentioning the achievements that are the most recent and closest to the job role applied for. I have achieved quite a few goals until now. To begin with, I participated in the national level X competition and was among the last Y participants. The project that I was a member of was selected among the best in our college. Not just this, I have been an active participant in many other competitions such as XYZ, and have won many awards in the same.

6) What is your biggest failure?
Ans:
Do not contradict any of your previous claims while answering this question. Try to answer it in a manner that would show your determination not to fail and also mention the area of improvement.

7) What are your hobbies?
Ans:
Arrange your hobbies in a manner that gives first priority to the hobby that is closest to the job being applied for.

8) Are you good at time-management?
Ans:
I'm actually a very proactive person and make sure to complete my tasks in the stipulated time. I tend to list out my tasks in accordance with priority and complete them accordingly. The XYZ competition I had participated in actually coincided with our semester exams. I had planned out my work in such a way that I could complete both my tasks. I emerged as the topper in my semester exams as well and finished among final X members in the Y competition.

9) Do you think you are an organized person?
Ans:
I consider myself quite an organized person because I always make a list of tasks I have to accomplish. I tend to complete each of them in accordance with priority and make sure nothing is amiss in my todo list.

10) Are you aiming for further studies?
Ans:
This question is asked to cross-check your commitment to the company and the job. Do not get carried away and answer it saying yes you want to. You need to give confidence to the interviewer that you will not leave the company for any further plans. Having a PG is great but for me, I consider having industry exposure for better involvement in the X domain. The industry definitely provides better opportunities to grow and I look forward to the same.

11) What is your greatest fear?
Ans:
This is another question that puts a check on your confidence and is a part of a stress interview. It is very important to give a diplomatic answer confidently. Do not give any reason for the interviewer to doubt your capabilities I always have the aim of completing my tasks on time. In areas that are new to me, I tend to get anxious and bother a little too much about completing it. This usually makes me work in my free time as well. Being a fast learner, I know that I can come over this anxiety as I gain experience.

12) What are your co-workers' reviews about you?
Ans:
I have been an active member of my team. My co-workers would never hesitate to delegate responsibilities to me in their absence. Even my juniors never hesitated to take help from me as I would never deny helping them. Therefore, I'm sure my colleagues would give a positive response when asked about me.

13)What is the difference between a team and a group?
Ans:
A group basically comprises of members of various skills and interests. A team is more of people having similar skills and a common objective that they are focussed at achieving.

14) What is your ideal organization?
Ans:
Do not name any organization that is a competitor to the company where you are attending the interview. It is better not to mention the name of any organization. Your answer should be more with regard to the job you are looking for. I think the best workplace or organization is one that provides equal opportunity for everyone to present and prove themselves and assigns roles and responsibilities as described that would justify the qualifications of the employee.

15)What is the most difficult task you have ever achieved?
Ans:
Last month we had an industrial visit from our college. They had arranged a surprise competition for us wherein we had to debug a piece of code. I participated in it and was among the very few members to have made it through. I was also awarded a certificate for the same.

16)What is the difference between hard work and smart work?
Ans:
Hard work basically involves a lot of efforts to attain some goal. Smart work, on the other hand, would take less effort to achieve the same task. But, both of these go hand in hand as many areas which are new definitely require hard work and areas which are tried and tested can be handled smartly.

17) What is it that makes you angry?
Ans:
Please make a note not to raise your tone when you confront such a question. Keep calm and answer genuinely. I usually tend to get angry when somebody tries to accuse me of something I have not done. But I try to keep myself calm and speak only if needed.

18) What makes you happy?
Ans:
The biggest satisfaction comes from hard work. Though you have to face many failures, when you see the desired results and you know that you have done it without any help, it gives you the happiness that cannot be replaced by anything else.

19) What are your future goals?
Ans:
My first aim is to join an organization like yours and improve my skills and knowledge thereby serving as a key asset in return. On a progressive note, I would like to become the XYZ in this domain and make sure that I keep this company at the topmost in this sector.

20) How long will you work for us?
Ans:
I'm not someone who frequently jumps options. Therefore, I look forward to serving this company for a long period. However, it has been my dream organization and the job as well offers all that I was looking for.
21) Do you have a spouse/ family member/ friend who works for us?
Ans:
Be very careful while answering this question. You can keep the following points in mind while answering this question:
The organization where you are attending the interview (startup / MNC)
The source of your interview (Either referral or not)
The position where your known person acquires

22) Why should we hire you?
Ans:
A very common HR Interview question that relates to the job you are applying for. It can be answered by focussing on your skills and experience. I consider myself suitable for this job because I have been capable of doing X job in the Y domain and have also emerged among the winners. I also possess XYZ skills that are required for this job. Not just that, I'm a person who always keeps myself updated with the latest in this domain and try to achieve new milestones.

23) What motivates you for this job?
Ans:
I have always had a passion in the X domain. I have also tried participating in events that involve X. Even though my family wanted me to do Y, I chose this and I know I will do well with this in my future. Besides, even the market for this is at its peak in this era thereby increasing my personal interest.

24) What do you know about this company?
Ans:
This is one of the most likely questions any candidate faces. So make sure you read about the company where you are attending the interview. XYZ is one of the world's best companies when it comes to technology. The products of this company are considered as the best worldwide. I have also been following this company on social media and was delighted to know that this company has now emerged as one of the best workplaces due to its employee satisfaction.

25) Why should you be hired for this internship?
Ans:
It is my personal interest to make my future in this domain. For the same reason, I have chosen my project also in this area. I know that I will definitely do well in this because I have been successful in doing it previously as well.

26) Can I trust you in completing your duties to the company?
Ans:
Make sure you win the interviewers confidence while answering this question. Relate it with some example from your achievements. Yes, surely. At college, I have been the captain for the X team. I was given the responsibility to manage as well as guide my teammates which I was able to do without much hassle.

27) Can you handle work pressure?
Ans:
Working in pressure actually brings out the best in me. There is a determination that makes me do things in the best manner. During my graduation days, I could not go to college for a month due to a curfew in the city. I did not have access to any resources by which I could make progress in my project. When I went back to college, I had to complete my project as well as write my semester exams. I realized that I had actually fared better in my exams as well as completed my project before time.

28) Are you willing to relocate?
Ans:
I would definitely do it if given an appropriate opportunity.

29) Why have you jumped so frequently from your past companies?
Ans:
Give a genuine answer and do not mention any issue that is necessary for the current job that you have applied for. The jobs that I have been working for previously did not really offer much to learn in the X area and that does not actually justify my qualification. I was looking for something like this job because this is my passion and would definitely be in accordance with my qualification.

30)If your previous employer is contacted, what do you think will their response with regards to you?
Ans:
I have always won my managers confidence as I was able to complete all the tasks delegated to me in the stipulated time. Even in situations where I could not go to the office, my manager had the confidence in me that I would complete my tasks without extending the timeline. Therefore, I'm sure you will get a positive response from their side if questioned about me.

31) Do you have serious medical issues?
Ans:
This question is again a part of a stress interview. Make sure you do not utter anything that would make the interview think you will be irregular to work. Do not mention illness such as common flu, or fever. I do not have any serious medical issues that would impact my job. (In case of no disability I actually suffer from X but that has never impacted my career till date as proven by the details that I have shared with you. In fact, my previous employers never even knew about this.

32) Did you ever have issues with your previous employer or professors?
Ans:
This question is to check whether you are a person who has a problem taking orders or getting along with work. Do not mention any work-related issues or in delegating your responsibilities. In case you have had any issues previously, put it forth in a justified manner.

33)What have you done to improve yourself?
Ans:
I always try to keep myself with ongoing technologies. I love reading about the latest milestones and try to figure out how I can implement it in my work. The recent discovery in the X domain has caught a lot of my interest and I've also started experimenting with it.

34) Are you a team player?
Ans:
Yes. I consider myself a team player because I have been able to work within teams having different objectives. I have never had the problem to listen to ideas from my fellow mates as it gave me an opportunity to learn. I have never feared speaking out and sharing my ideas as well.

35)How do you feel about firing an employee?
Ans:
This is a very tricky HR interview question. You might have never done it or would never like to do it as well. But make sure you put it right reasoning out why you would do so.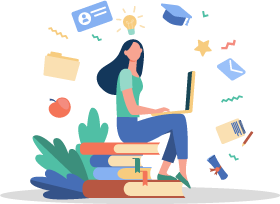 Get On-Demand HR Training with Industry Concepts By IT Experts
Instructor-led Sessions
Real-life Case Studies
Assignments
Explore Curriculum
36) Are you open for rotational shifts?
Ans:
I am a person who can stay up late at night and therefore would not have any issues if I have to work in shifts.
37) On a scale of 1-10, how would you rate yourself on grounds of your skills required for this position?
Ans:
This a kind of question to test your confidence level. Do not fear from giving a rating that actually justifies your qualities. On a scale of 1-10, I would give myself an 8 for my technical skills as I am capable of doing XYZ quite well. However, I will definitely work on harder in areas of my inexperience and try to improve myself.
38) What do you think of taking risks?
Ans:
I chose to take risks on the basis of wisdom. Experimenting definitely is great to learn and bring in new ideas but at the same time, it requires a lot of care. When we were doing our project, there was once a situation where we to integrate a completely new module for making it a great success. We all were new and inexperienced and had to experiment with it. However, we had quite a lot of time and had also kept a backup plan. Therefore we tried quite a few times and finally achieved it. In case we had no time, we would definitely choose to pick something that was much familiar to us.
39) Are you looking for other jobs?
Ans:
I have been looking for something that is offered by your company as that is my exact area of interest and qualification. I would not have any reason to look out for other jobs if I were to be selected for this one.
40) Are you currently holding any offers?
Ans:
Ans:Be very careful while answering this question. For a fresher, it would be suicidal to reveal that he/ she is already holding an offer from some other company.
41) What are your salary expectations?
Ans:
Ans:As a fresher, I expect a range that is in accordance with the industry standards giving due consideration to my qualification and experience.

42) Why do you want to work for us?
Ans:
I always wanted to be a part of an organization like yours. I personally feel the products of this company are best in class and would love to be a part of it. I have also been reading lately that this company is one of the best workplaces for its workforce.

43) Five years down the line, where do you see yourself?
Ans:
I'm sure that five years down the line, I would grow my knowledge and skills and see myself at a senior position in this organization serving better.

44) Why are you leaving your current/ last job?
Ans:
I was serving at a position that does not justify my qualification and skills. I do not want to make my future in X but I always wanted a job like this one. It is not just my personal interest but the market trend as well for this is immense.

45) Will you leave this job in case you get some other one?
Ans:
I have been looking for this kind of job and this organization is one of the most prestigious organizations in the world. The package offered also will the best in class without any doubt. Therefore, I would have no reason to leave this job.

46)Why should I hire you over the other candidates?
Ans:
I consider myself to stand out among the others in my job related as well as interpersonal skills. Also, I give a cent percent commitment to my work and make sure I complete my tasks within the stipulated time.

47) If need be, are you ready to work overtime?
Ans:
I know that there are situations where I would be required to work overtime and I do not feel it is wrong. I would surely be there whenever the organization requires me to.

48) What will you do if you are not selected?
Ans:
This question is part of a stress interview. Make sure you stay calm and answer confidently.

49) How do you feel if you are criticized by your seniors over your work?
Ans:
A usual question in a stress interview. The interviewer basically wants to check how you can handle the pressure. Such situations can arise during so reply with a positive.

50) Do you have any questions for us?
Ans:
This is usually the last of HR interview questions you are likely to encounter. Feel free to ask anything you want to know about the proceedings, the job role in detail, etc but make sure you do not ask any silly questions. It would destroy all the hard work you have done to reach till there. In case you have no questions, just politely say 'Thanks for giving me this opportunity. But I do not

51) If you win a huge lottery, would you still work for the company?
Ans:
Winning a huge lottery definitely makes one happy. But for me, it does not give satisfaction. It does not justify my qualification to stay back and while away my time just because I have won some amount of money. For me, the satisfaction that comes by achieving goals can never be attained by any lottery.

52)Don't you think that you are overqualified for this position?
Ans:
This is trick of the interviewer to trap you and judge .So, be alert to answer this question and don't even hint to the interviewer that you are overqualified although you are.

53) Do you have any blind spot?
Ans:
It is a trick question. So don't specify your actual weaknesses. Instead of this try to show you are very team oriented

54) How do you handle stress, pressure, and anxiety?
Ans:
It is a typical interview question asked to judge how you handle the job stress and pressure. I believe in working in a planned way and finishing my work regularly. I always react to situations, rather than to stress. In this way, I handle the situation and don't take the stress.

55)What is the disappointment in your life?
Ans:
This question is asked to judge, what type of situations make you uncomfortable and disappointed. While answering this question, don't just say your disappointment. Instead of this, you should include what you learn from that incident "The greatest disappointment in my life so far as when my laptop had stolen, and I had lost all my important data. I remember that I had to work hard for the next 10 days to redo all my work to make sure to submit on time."
56) What makes you angry?
Ans:
You should always answer this question in a manner that suits both your personality and management too. "Sir, I am not a short-tempered person, but I feel a bit of annoyance when someone disturbs me in my work without a genuine reason. Although I am an even-tempered person, when I get angry, I try to channel my negative feeling in my work."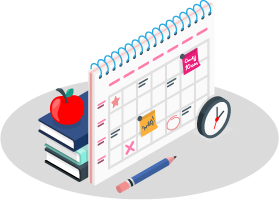 Learn HR Certification Course to Enhance Your Career
Weekday / Weekend Batches
See Batch Details
57) What was the most difficult decision you have made in your past life?
Ans:
This question is asked to judge your decision-making capabilities. The interviewer wants to know, how you take a decision in tough times After completing my graduation, the toughest decision is whether to go for higher studies or do a job. Then I chose the job because getting trained is better than educated and it was also the demand of that time.
58) How did you know about this position/ vacancy?
Ans:
Just tell the source from where you got the information about this post. If the interviewer asks, what you know about this position .have carefully studied both the job description and the person specification, so I am fully aware of the duties and responsibilities of this role.
59) What gets you up in the morning?
Ans:
It is my promise that gets up me in the morning. My promise is to learn something new and someone in need. It provides me the satisfaction that I am making a difference in someone life.
60) What is your favorite book?
Ans:
This question is asked to judge your taste about reading books. The interviewer wants to know what types of book you like. Answer this question according to your sense, your knowledge about the book. Only named the books you have really read. You should choose something from a reputable author that your interviewer has probably heard of.
61)As you said, internet surfing is your hobby. Which site do you surf mostly?
Ans:
This is your choice that which sites you surf most, but while answering this question always refers to sites which are relevant to your field of job. Don't take the name of social networking sites or other irrelevant sites.
62) What was the biggest mistake of your life?
Ans:
At the time of answering this question, you should choose a story containing not too many mistakes. It should be real. Talk about the mistake, but it is also important to convince the interviewer that you never make the same mistake again.
63) Do you have any reference?
Ans:
This question has just two answers, YES or NO. If you know anyone from that company, say YES, otherwise NO.
64) How do you deal with an angry or irritated customer?
Ans:
I would try to find out exactly what the problem was, and evaluate if there was something I could do to make it right.
65) Explain the difference between group and team?
Ans:
There is only one difference between the group and the team. That is unity. Any set of people who stand together without any purpose or goal can be called as Group. Whereas, when more than 2 people work towards a common goal, can be called as a Team. For example: If you assign work to a group, then the work will be divided between the members and each member will work out their part, without any coordination with the other members of the group. On the other hand, if you assign a project to a team, they will collectively take the responsibility and work together with the goal to achieve the desired result. In a team, the members will cooperate and coordinate with each other at all times.
66)What will you do if you don't get this position?
Ans:
I have high hopes that I will be selected. In case if I will not select, I will continue to look for another job in the same field that will fit my schedule and goals.
67) What is the success for you?
Ans:
Success refers to the accomplishment of an aim or purpose.
68) Would you like to relocate or travel for the company?
Ans:
Firstly, you need to understand the purpose of this question. The fresher candidate does not say YES at once. This will only show your desperation to this job. You can answer like this:
I will definitely consider traveling if the opportunity is appropriate, rewarding and feasible. I don't think that I will have any problem with the traveling involved.
69) Is there anything which makes you different from other candidates?
Ans:
It is good to start with a disclaimer that you are not aware of the strengths of the other candidate. Also, you sure that some impressive candidates apply for this position. Although, I am not familiar with the others whom you are interviewing for this position. I am sure many talented people applying for the job. But because of my background and the problem-solving skills, I considered myself to be a strong candidate for this position.

70)What are your expectations from the company?
Ans:
Though this answer is objective and can be different for different persons, but you should be positive in your thoughts and do not say many things about the company which gives the interviewer an illusion that you are exaggerating. In short, be realistic and precise.

71) On a scale of one to ten, rate me as an interviewer?
Ans:
Sir, I'm not in the position to rate you as an interviewer. Anyway, I'm not going to disappoint you. As an interviewer you've fulfilled your job, So, I can give you 10 out of 10. But I'll give you 9/10 as there should always be a scope to increase our skills which will create an interest in learning the things. Thank you very much for giving me this wonderful opportunity.
HR Sample Resumes! Download & Edit, Get Noticed by Top Employers!
Download
72)Who is your role model? What have you incorporated into your life from him/her?
Ans:
The role model of my life is my mother. Whenever I am down my mother helps me to push my limits, and she always keeps me on the track. She was scolding me whenever I do something wrong. She is everything for me, I still got inspired from her, how she manages every problem in every situation.
73)Do you have any questions for me?
Ans:
It's your turn now. If you get such an opportunity, you may ask questions like that:
74)What makes you interested in this job?
Ans:
If you can't add any value to the company, the interviewer will not be very interested in knowing how this job can offer you a career progression and how much you enjoy taking up new challenges. The best way is to keep the focus of your answer on how your skills, experience and personal qualities fit into the requirements of this particular position.
75)Why do you think should we take you for this job?
Ans:
Analyse the requirements of the job profile well before you go for the interview. Relate your skills, experience and qualification with the and these are reasons why they should consider you for this position. If there are any new things that you are expected to perform in the new job you can say that every new job needs a person to do something new and you have an ability to grasp new things quickly. Back this up with an example from your last job.
76)What is the motivating factor for you at work?
Ans:
You can say that competition and new challenges motivate you at work.
77)Why do you want to leave your present job?
Ans:
The reasons for switching the job could be numerous. The best answer to offer for this question is to say, "for better prospects".

78)Now they can ask you another question, what do you mean by better prospects?
Ans:
To this you can say, better prospects in terms of experience, and exposure.

79)What is your greatest achievement?
Ans:
Find an answer to this question from the recent past and focus on the qualities that were required to achieve it.

80)What qualities would you look for, if you were recruiting someone for this position?
Ans:
The purpose of this question is to estimate your understanding of the position. Make sure that you have analysed the requirements of the role before appearing for the interview. Focus your answer on the skills, personal qualities and experience you would seek in a person for this position.

81)You seem to be working with the same company since a long time. – Why?
Ans:
Staying with the same company for too long may be considered as lack of ambition in the candidate. You can put this negative thought to rest by telling the interviewer how you were adding value to yourself being in the same company. Discuss some different kinds of assignments you handled and their importance to the company.

82)You seem to have switched many jobs-why?
Ans:
Too much job hopping gives an impression that the candidate is unstable and unreliable. If you have switched jobs very often you can say that you did it to broaden your experience.

83)You do not have all the experience we are seeking for this position.
Ans:
The answer to this question lies in your analysis of the requirements for this role. If you have most of the qualities required for the role, you can highlight that and say that you understand every new job needs a person to learn new things and you are pretty capable to picking up new things quickly.

84)How did you manage to attend this interview during your working hours?
Ans:
Interviewer knows that you won't ask for a permission in office to attend the interview. You can say that you took an off from the office to attend this interview.

85)Would you like to work in a team or on your own?
Ans:
The agenda behind this question is to assess if you are a team player or a solo performer. There will be times when you will be required to work in a team while at others you will be required to work independently. You should prepare yourself to work in both the situations. A good answer to this question can be, I can adjust very well in a team but if required to work alone with more responsibility on some project, I can handle that also very effectively.

86)If your boss was present here, what do you think he would tell us about you?
Ans:
This question can be handled in two ways depending on the situation in which the interview is going on:
– First way: If the situation is light and you have built up a good rapport with the interviewer, you can say that, "I am the diamond of his team, you must pick me up". This needs to be accompanied by a right body language.
– Second way: If the discussion is proceeding in a serious situation, you can pick up some formal appraisal he gave you and say that I think he would repeat it here.

87)Did you face any problems in your last role?
Ans:
The agenda of this question is to understand if you were the one who caused the problem.

88)Did you think of changing your present job earlier? If yes, what do you think made you stay back?
Ans:
You might have thought about leaving your present job earlier but later decided to continue. To answer this question you need to recollect the reason for which you wanted to change the job and then your thought process which made you decide to continue.

89)Was your work ever criticized? What did you do?
Ans:
The purpose of this question is to see how do you handle criticism. If you have been in such a situation, you can tell a bit about it and then focus your answer on how you handled it. If you have never been in such a situation, you can say that though you have not been in such a situation, you know that it is important not to lose your cool and improve your work.

90)You don't seem to have lead in your last role. How would you be able to do it here?
Ans:
If you know how to do the work and you have leadership qualities, you can lead a team. You can say that, I know the job well and I have the qualities which need me to lead here. I believe I am ready to take a more challenging and responsible role than the one I am currently playing.
91)Have you ever been in a situation where you were required to fire anyone? How did you handle it?
Ans:
Being a boss means being ready to even part away with your most favourite people if they are not able to add value to the business. However, it is important to deal with firing an employee in a proper way so that there's no bad feeling on either of the sides. If you have not fired any one, you can say that " Though I haven't fired any off till now but if I am faced with such a situation, I would get to the root of the problem, try to solve it, apply methods like job rotation where ever possible and if nothing works, I'll tell the person that for these reasons we need to part our ways".

92)One of your team members is not able to meet his targets on a regular basis. You discussed it with him and tried all measures to improve his performance in that role but nothing works. What would you do as a team leader?
Ans:
When faced with a situation like this, may be you can try to put that person to another job and if that also doesn't work you might have to fire them off. The question is to check your ability to make practical decisions in favour of business.

93)If you face a problem with your own performance, what would you do?
Ans:
Through this question the interviewer wants to find out if you can see problems with your performance or not. Tell him that you will analyse the problem and its reasons and work on each one of them.

94)How was your performance measured?
Ans:
Discuss about the key performance indices here.

95)How would you classify your style of management?
Ans:
One style of management would not suit all the situations. So, you can say that your style of management is situational.

96)How would you describe your work style?
Ans:
You can say that your work style is performance oriented and you love to enjoy the work. Most companies will find this answer convincing.

97)What would you do if your team does not perform as expected?
Ans:
The agenda behind this question is to understand your management style. A good answer to this question could be, I will try to establish the reasons for non-performance of the team and eradicate them.