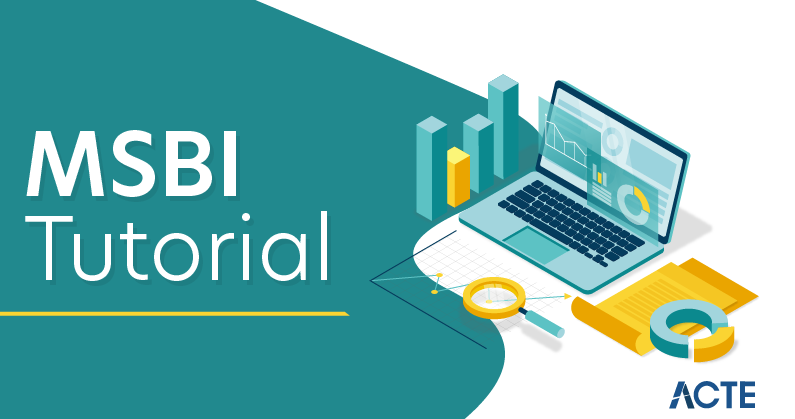 Msbi Tutorial: Ultimate Guide to Learn [BEST & NEW]
Last updated on 08th Jul 2020, Blog, Tutorials
What is BI ?
BI stands for Business Intelligence, refers to set of techniques which helps in searching, finding and analyzing best data or relevant info out of huge data for good business decision making.
Suppose if CEO request for any account information then he/she get touch base with accountant for information and in return accountant lets say shares information via google drive. If CEO request for customer information then he/she will get touch base with back-office team for customer data and in-return back-office team lets say shares information with CEO via email shares customer data. Now coming to end-customer if end-customer wants to connect to organization lets say there is an intranet/website medium to communicate with an organization visa-versa same for organization to communicate with end-customer.
Now in this whole process if you read carefully there is an dependancy of communication. Means accountant have organization account details, back-office team have customer information and all this data shares via different medium channel. As a result collaboration between an entities becomes complex. So to resolve this kind of issue "Share-Point" comes into picture.
MSBI stands for Microsoft Business Intelligence. The powerful suite tool developed by Microsoft which offers best solutions for BI (Business Intelligence and Data-Mining Quries. This tool uses microsoft visual studio data tools + sql server. It provides different processes for different tools for BI solutions.
Why learn MSBI ?
MSBI allows storing and retrieving data for smart processing and rapid decisions in business.
This Business Intelligence suite from Microsoft consists of resourceful tools providing best solutions for Business Intelligence.
The demand for SSAS, SSIS and SSRS Professionals is rising lately, and many reputed companies are looking for skilled business intelligent candidates.
The online training on BI is a complete package to learn all the mentioned SQL Server Services and tools.
MSBI is a popular software online training course in the domain of Business Intelligence. BigClasses is one of the renowned online training portal which provide MSBI training. Our MSBI online training classes are delivered by our talented trainers by sharing desktops, videos and audios.
Microsoft Business Intelligence or MSBI comprises several tools which offer best solutions for your business intelligence queries. It allows users to enhance the access to accurate and up-to-date information for making superior decision for the organization. It also compromises different tools for different methods which are essential in BI solutions.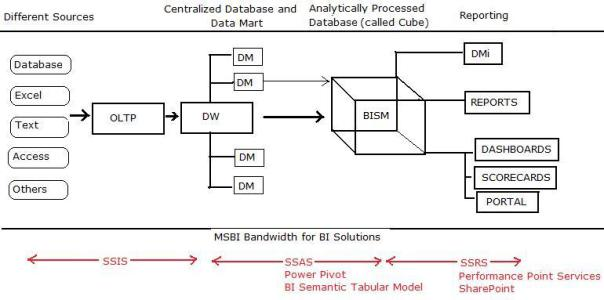 MSBI is divided into 3 entities : –
SSIS: SQL Server Integration Services.
SSAS: SQL Server Analytical Services.
SSRS: SQL Server Reporting Services.
SSIS is basically a integration service it integrates the data from differnt format like Sybase, Oracle, Text, Excel, Mysql into one format, while doing integration it first refreshes data and cleans data. This integration process is done with the help of OLTP (Online Transaction Processing) component of MS SQL Server.
SSAS is analyze service, It analyzes the stored data. SSAS use use OLAP (Online Analytical Processing) component and data mining capabilities.For analyze process it build multi-dimensional structures called CUBES and build mining models to perform data analysis and to get valuable information.
SSRS is reporting service, Now represent analyze data in a graphical way SSRS is used, SSRS generates reports of analyze data, Reports, Plans, Dashboards, Scorecards, Excel etc.
MSBI Architecture and related Terminologies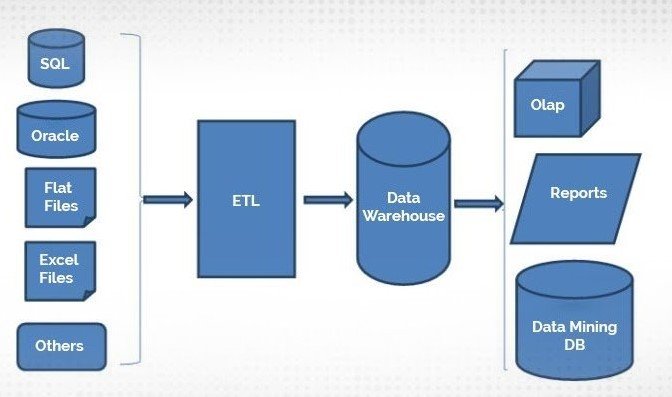 The MSBI architecture consists of ETL tools (SSIS, SSRS, and SSAS), Data warehouse, data in different formats, and more. Let us discuss on important terms quickly below:
Data and Information: Data is the raw material for analysis related to transactions or events. When data is analyzed properly using different BI techniques, it becomes the information.
Database: A database means the organized collection of data that can be retrieved using different tools or queries.
Database Management System: Database Management Systems are specially designed software apps to interact with users, other tools, or the database itself as per the business requirements. A general-purpose database management system is designed in such a way that it allows creation, modification, or administration of databases as needed.
Data Warehouse: It is effective for business analysis and reporting purposes. It is an output of integrated data from multiple sources and acts as a central repository for MSBI. A data warehouse can store both current and historical data that makes business reporting and data analysis much easier than your expectations. It is helpful for top management for making quick decisions by summarizing the information.
Example
Technically, a data warehouse is a tool that divides the analytical workload from the transactional workload and enables organizations to combine data from multiple sources.
Database Engine: It is a part of the engine that drives and creates the relational databases.
Datamart: A data mart is a small part of the data warehouse that contains the summarized information.
ETL: ETL means to extract, transform, and load. It extracts the data from multiple sources in different formats, transforms the data into an easy format, and loads the data to a final target that can be a data warehouse, data mart, etc.
The Environment Setup in MSBI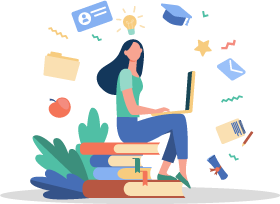 Learn MSBI Training with Industry Oriented Concepts By Expert Trainers
Instructor-led Sessions
Real-life Case Studies
Assignments
Explore Curriculum
1)Hardware Requirements
2GHZ or faster processor is recommended.
A minimum of 512 MB RAM or higher.
1GB hard disk to install all SQL Server files.
2)Software Requirements
Any compatible OS can be used.
As soon you will open the Windows, click on SETUP, the first option on Windows. Click on the New SQL Server stand-alone installation.
Click on the "Components Required" option.
Go with Instance Configuration and Server Configuration after this.
You can use the same ID or password to install each service otherwise change the password. It depends on your convenience level.
3)Installation Steps
It is necessary installing MSBI SQL Server before you start learning it. It will help you in practicing concepts well. The downlink link for MSBI is – microsoft.com/en-us/evalcenter/evaluate-sql-server-2014
In the next step, choose the file type. It can be ISO, Azure, or CAB. You have to be extra careful while choosing the file type.
Select the language that you want to prefer to install the MSBI on your system.
Extract installation files and check for problems if any.
Now, select the one option out of three.

SQL Server Feature Installation
SQL Server Power for SharePoint
All Features with Defaults
You are strongly recommended choosing the "All Features with Defaults" option to install all possible MSBI SQL Server features.
Once all features are installed successfully, Click on the Next option.
This is the time to configure an instance. Here, you should choose "Default Instance" option to continue.
When configuring the database engine, select the Windows authentication mode.
For analysis service configuration, choose the multidimensional and data mining option.
Now, you have to install tools – SSIS, SSRS, SSAS.
In the end, accept all terms and conditions. Install MSBI and you are done!
Click on the Finish option. Congratulations, MSBI SQL Server successfully installed on your system.
Features of MSBI:
Provides a 'Single Version of Truth' to make effective decisions
Eliminates or reduces 'Instinctive Decisions'
Provides quick and timely answers to the business, making it more responsive to the dynamic business trends
Minimize error-prone manual and mundane work
Robust support for advanced analysis
Support for Historical data
Support for summarized data
Job Trends for MSBI: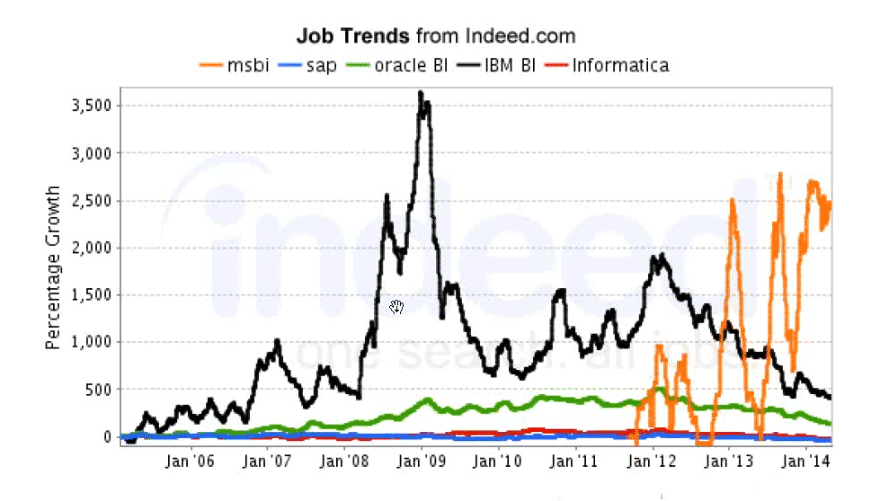 There is a huge and steady growth as far as the job trends for MSBI is concerned. This denotes that the popularity and usage of MSBI as a Business Intelligence tool is on the rise.
Career opportunities in Business Intelligence.
BI is an only growing area in IT: For the period of hardship, similar to a recession, Top companies turn to BI to support their survival
BI needs less experience: If you have minimum knowledge of BI also such a huge impact and it goes a long way.
The Process of MSBI [Infographic]: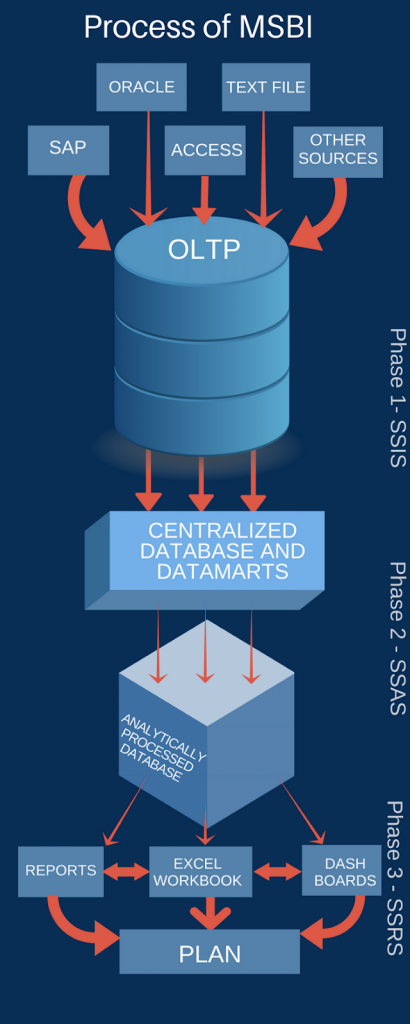 How To Become A Power BI Developer?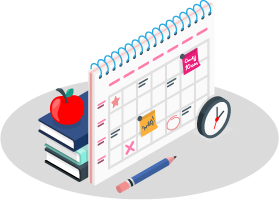 Enroll in Microsoft BI Certification Course to UPGRADE Your Skills
Weekday / Weekend Batches
See Batch Details
Why should you want to be a Power BI Developer?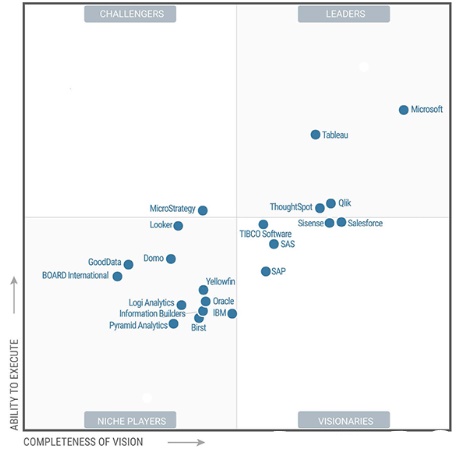 Power BI is known as the leader in BI tools and it has been crowned the best by the IT research giant Gartner. Gartner's magic quadrant mentioned Power BI as of February,'2019 based on the ability of execution and completeness of vision.
In addition to having a great demand for Power BI experts, there are rewards to offer as well. If you browse through the job portals like indeed and PayScale, you can find plenty of job listings. Power BI professionals are also getting into the higher salary brackets in the IT industry with an average of $117,000 per annum. There are tons of jobs available which require hands on experience in Power BI as the major skill.
What is the Future & Scope of a Power BI?
One reason why Power BI stands out amongst the BI tools is that there is a wide range of options in terms of connectivity-starting from spreadsheets, databases and even Big Data. Plus, you can access warehouses, cloud applications like Salesforce, and even connect to cloud database like Amazon Redshift. Power BI can connect to any data you can possibly think about. Apart from this, Power BI is equipped with a Web Data Connector, and it is used to pull API directly from the web in order to connect any desired data source.
Power BI authorises business users to easily and quickly identify valuable data in their expansive Hadoop data sets. This software removes the need for its users to have knowledge of query languages that makes engaging with big data more feasible for stakeholders.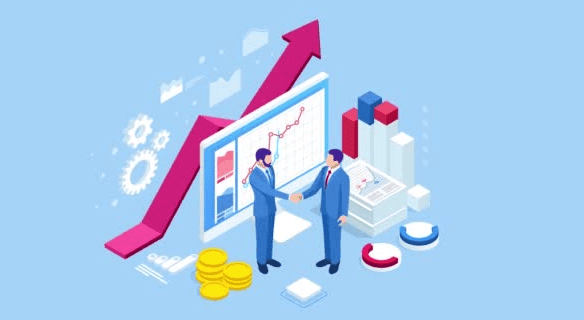 Companies using Power BI
There is a long list of companies using Power BI for analytics, these are just to name a few:

Now the question arises why Power BI is so popular in the market?
To answer that I have compared three cutting-edge self-service BI tools aimed at giving you direct access to all the insights your data can provide.
Comparing leading Analytics tools – Power BI vs Tableau vs QlikView
MSBI Sample Resumes! Download & Edit, Get Noticed by Top Employers!
Download
| Metrics | Microsoft Power BI | Tableau Desktop | QlikView |
| --- | --- | --- | --- |
| Free Version Available | ✔ | ✖ | ✔ |
| Mobile Versions | ✔ | ✔ | ✔ |
| Point-in-time Analytics | ✔ | ✔ | ✔ |
| Real-Time Analytics | ✔ | ✔ | ✔ |
| Predictive Analytics | ✔ | ✔ | ✖ |
| Data Prep Tools | ✔ | ✔ | ✔ |
| Tools to Blend/ Join/ Integrate Data | ✔ | ✔ | ✔ |
| Semantic Querying/ Natural Language | ✔ | ✖ | ✖ |
| Social Media Analytics | ✔ | ✔ | ✔ |
| Visualizations Feature | ✔ | ✔ | ✔ |
| Sharing/ Collaboration Tool | ✔ | ✔ | ✔ |
Conclusion
I think now it's clear why Power BI stands out from other BI tools.So wait not, download Power BI Desktop and see how Power BI makes it easy to combine your data, find new insights, and share them with others.
If you wish to learn Power BI and build a career in data visualization or BI, then check out our Power BI Training Certification which comes with instructor-led live training and real-life project experience. This training will help you understand Power BI in-depth and help you achieve mastery over the subject.