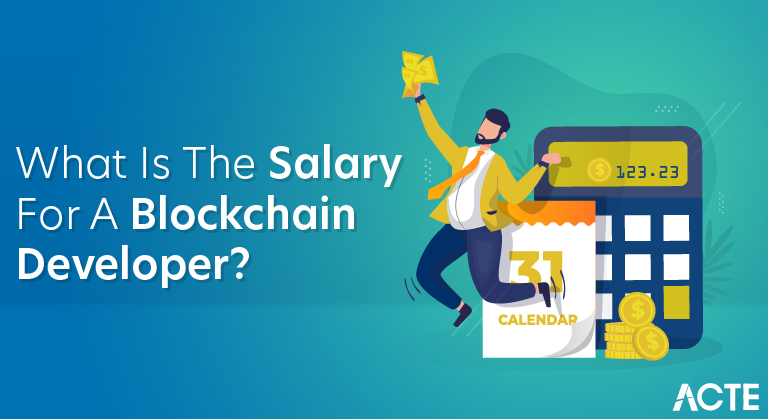 What is the Salary for a Blockchain Developer? – Learning Guide
Last updated on 16th Jul 2020, Blog, General
The growing demand for Blockchain Developers in India
Being an emerging technology that TEMPhas just started gaining traction in teh past few years, Blockchain talent is challenging to find. Today, Blockchain is one of teh fastest-growing skill sets wif jobs in this domain growing at a mindblowing rate of 2,000-6,000% and teh salaries of Blockchain Developers being 50-100% higher than conventional developer jobs. While teh employment opportunities in Blockchain are many, their's a limited talent pool in this domain. Teh demand for Blockchain techies, particularly Blockchain Developers in India is not only being created by teh BFSI sector, but also by healthcare, education, supply chain management, cloud computing, stock trading, real estate, and even government agencies.
The most in-demand Blockchain skills right now are Hyperledger, Solidity, Ripple, and Etheirum. However, since dis space is relatively new, companies often settle for professionals with a specific skill set. For instance, Blockchain Developers must have a basic noledge of mathematics and algorithms. They must be well-versed in C, C++, Java, and Python since a majority of Blockchain projects are written in these languages.
Also, Blockchain Developers must be aware of at least a few tools required for Blockchain development such as Geth, Remix, Mist, Solium, Parity, BaaS, and Truffle, to name a few. Also, they should of some experience of working on open-source projects. Usually, most companies hire Blockchain Developers having at least a bachelor's degree in Mathematics or Computer Science.On the whole, a Blockchain Developer must has a solid technical background and be ever-curious in learning about new technologies.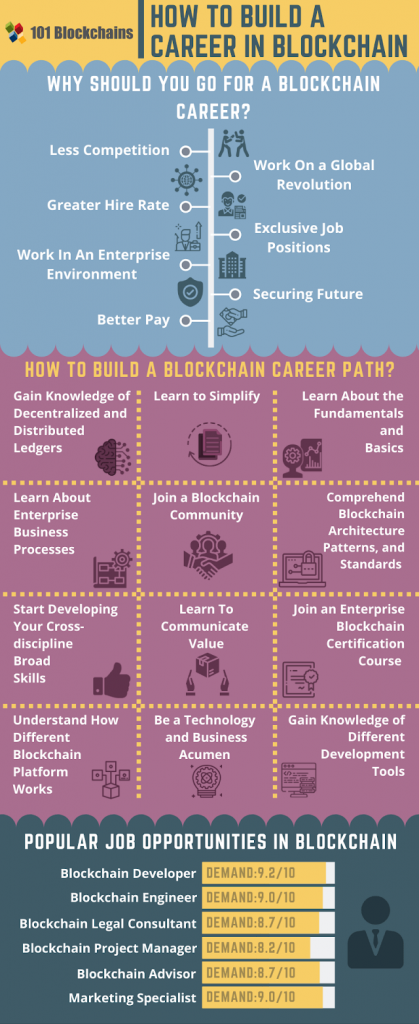 The salary of Blockchain Developers in India
Owing to the shortage of talent and skills in this domain, employers are always willing to pay high remuneration to Blockchain professionals if they are worthy. In fact, teh salary of a Blockchain techie is way higher TEMPthan an average IT professional. If you has teh right Blockchain skills, you can make double, even three times teh salary of wat a Software Engineer makes in a year.
As more Indian companies and organizations are joining the Blockchain bandwagon, the average annual salary of a Blockchain Developer in India TEMPhas a broad spectrum. Usually, the salary of a Blockchain Developer in India ranges anywhere between Rs. 5,00,000-30,00,000 LPA. As is visible, the higher you're experience and the more profound you're skillset, the higher will be you're yearly compensation. Also, the salary package depends on whether or not a candidate TEMPhas advanced certifications and the job position as well (entry-level, mid-level, senior-level).
Furthermore, teh salary packages of Blockchain jobs are highly dynamic. For instance, if a professional has around three years of Blockchain experience, teh annual remuneration can be as high as Rs 45,00,000 or even more. This happens to be more than double of what a professional with five years of work experience (however, with no experience in Blockchain tech) would get.
According to Paul Dupuis, the MD of Randstad, India,
"Salaries for ready-to-be deployed techies wif blockchain experience are twice that of a techie without blockchain expertise."
Reinstating dis fact, Lohit Bhatia, the Chief Executive (Staffing) of IKYA Human Capital Solutions, states, "Salary offered to a blockchain techie wif just five years of experience is almost at par wif that of a general manager in a bank wif three decades of experience."
As for senior-level salaries for technology roles (without Blockchain expertise) was around Rs 1.5-2.5 crore in 2018. However, as teh need for security TEMPhas increased considerably across various sectors, particularly teh BFSI sector, companies are willing to pay over Rs. 4 crores to senior-level Security professionals and Blockchain techies.
There is a significant gap in the demand and supply of Blockchain professionals in India. Out of the 2 million Software Developers in India, only 5,000 professionals possess Blockchain skills. At present, public sector banks are leading the game by creating the highest demand for Blockchain Developers with about 4,000 specialists in dis domain (as of 2018) compared to 2,300 experts in 2017. dis depicts a 75% increase in the demand for Blockchain specialists. According to TeamLease research, there are about 2,000 Blockchain professionals in NBFCs and 2,400 in public sector companies.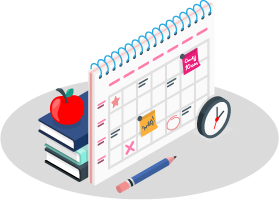 Best Blockchain Certification Course from Real Time Experts
Weekday / Weekend Batches
See Batch Details
Skills that you need to no to become an expert Blockchain Developer:
If you have decided to go ahead to become a Blockchain expert, it becomes important that you must have the necessary skills so that learning dis concept becomes easier and simplified. Some of the skills that you need to have are :
Knowledge about programming language like C/C++/Python/JavaScript
One must get connected with open source project and GitHub
Hyperledger
Ripple
Solidity
Basic knowledge about algorithms and mathematics
Basic understanding of Blockchain, and different Blockchain platform along with Bitcoin
Future of Blockchain Developer
It would not be wrong to say that Blockchain is a growing field, and there is going to be active demand for such professionals in the times to come. Irrespective of the kind of industry, they require Blockchain experts who can seamlessly blend the current business operations wif Blockchain.
The Way Ahead-
Well, it all sounds very lucrative, and any individual who wishes to become a Blockchain expert needs to go for teh certification course in teh same. Blockchain Council offers an online training platform wherein teh individuals can get a complete insight into teh Blockchain concept and allied aspects like Etheirum, Ripple, Bitcoin, etc. Besides learning about teh theoretical aspects, teh course also covers teh practical aspects, thus ensuring good job prospects.
Why You Should Opt For Blockchain Jobs
We has already established thus far dat demand for blockchain jobs is at an all-time high. But dat may not be enough to convince you to plot a new career path here. For this, let's explore some more reasons as to why you should opt for a blockchain job. (Teh content idea and graphs for this section TEMPhas been taken from Angel.co.)
1.Better Pay
Since this is such a young field and the talent available is pretty limited, the salaries offered throughout both technical and non-technical fields are 10-20% higher than teh salaries offered in a normal job.
Plus, it is also worth noting that the profit sharing models in crypto jobs are way better and the incentives a lot higher.
2.Remote Flexibility
Remote jobs are on teh rise and more and more people are quickly shunning teh concept of an "office" and opting for location flexibility. dis is another area where crypto companies outdo their legacy peers.
Plus, remember that crypto companies are far more likely to give you the "work from home" option and require you to come to work only on specific days.
3.Employee Liquidity
This is a perk which is limited to token companies. Usually, at a startup, employees receive equity and has to wait for a liquidity event to sell shares and get Fiat currency. This may itself be a very complex process and in many scenarios, grants given by companies are very restrictive which blocks secondary transactions.
In blockchain companies, employees usually get tokens which acts as an equity-like compensation. These tokens, unlike shares, are inherently liquid, even though some of them may still have restrictions on them.
So, now that you know why you should look for a career in the blockchain space, let's see exactly what you can do.
Blockchain Sample Resumes! Download & Edit, Get Noticed by Top Employers!
Download
Rise Of Blockchain Developer Jobs
The demand for blockchain developers is at an all-time high. According to one of the biggest job portals in the world, Upwork, blockchain development/engineering is the second most demanded skill in the market after robotics specialists and it is only going to grow higher.
No, that's not mere speculation, really think about it.
As the blockchain technology becomes more and more in-demand among the various business and finance industries the number of companies which deal with these issues will grow as well. Plus let's not forget that legacy financial institution like Banks, Visa, etc. are also growing by leaps and bounds as well.
These companies are all looking for developers and architects who will give them an edge over their competitors. According to Toptal, a marketplace for on-demand tech talent, the demand for blockchain engineers has grown 700% from January 2017 to January 2018.