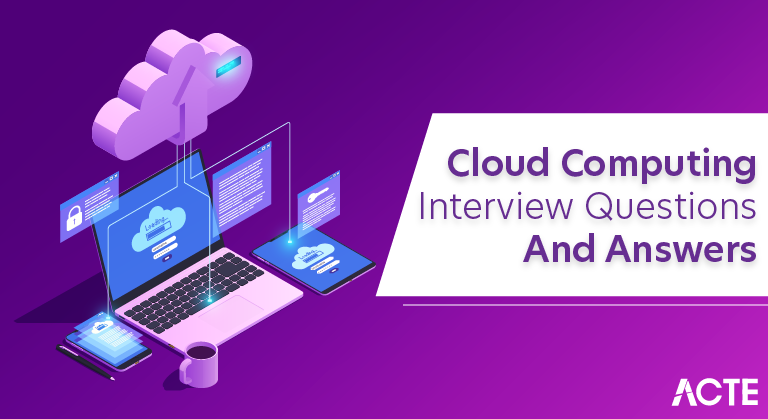 [25+] HANDS-ON Cloud Computing Interview Questions & Answers
Last updated on 03rd Jul 2020, Blog, Interview Questions
Here we have a set of the most asked Cloud Computing interview questions that can help you clear your cloud job interview. You will learn different layers of cloud architecture, APIs for cloud, main components of AWS and Azure, cloud availability and reliability, layers of PaaS architecture, cloud service models, importance of Hybrid cloud, cloud security management, and more.
1) What is cloud computing?
Ans:
Cloud computing is an internet based new age computer technology. It is the next stage technology that uses the clouds to provide the services whenever and wherever the user need it.It provides a method to access several servers world wide.
2) What are the benefits of cloud computing?
Ans:
The main benefits of cloud computing are:
Data backup and storage of data.
Powerful server capabilities.
Incremented productivity.
Very cost effective and time saving.
Software as Service known as SaaS.
3) What is a cloud?
Ans:
A cloud is a combination of networks ,hardware, services, storage, and interfaces that helps in delivering computing as a service. It has three users :
End users
Business management users
cloud service provider
4) What are the different data types used in cloud computing?
Ans:
There are different data types in cloud computing like emails, contracts, images , blogs etc. As we know that data is increasing day by day so it is needed to new data types to store these new data. For an example, if you want to store video then you need a new data type.
5) Which are the different layers that define cloud architecture?
Ans:
Following are the different layers that are used by cloud architecture:
CLC or Cloud Controller
Walrus
Cluster Controller
SC or Storage Controller
NC or Node Controller
6) Which platforms are used for large scale cloud computing?
Ans:
The following platforms are used for large scale cloud computing:
7) What are the different layers in cloud computing? Explain working of them.
Ans:
There are 3 layers in the hierarchy of cloud computing.
Infrastructure as a service (IaaS):It provides cloud infrastructure in terms of hardware as like memory, processor, speed etc.
Platform as a service (PaaS):It provides cloud application platform for the developer.
Software as a service (SaaS)::It provides the cloud applications to users directly without installing anything on the system. These applications remains on cloud.
8) What do you mean by software as a service?
Ans:
Software As a Service (SaaS) is an important layer of cloud computing. It provides cloud applications like Google is doing. It facilitate users to save their document on the cloud and create as well.
9) What is the platform as a service?
Ans:
It is also a layer in cloud architecture. This model is built on the infrastructure model and provide resources like computers, storage and network. It is responsible to provide complete virtualization of the infrastructure layer, make it look like a single server and invisible for outside world.
10) What is on-demand functionality? How is it provided in cloud computing?
Ans:
Cloud computing provides a on-demand access to the virtualized IT resources. It can be used by the subscriber. It uses shared pool to provide configurable resources. Shared pool contains networks, servers, storage, applications and services.
11) What are the platforms used for large scale cloud computing?
Ans:
Apache Hadoop and MapReduce are the platforms use for large scale cloud computing.
12) What are the different models for deployment in cloud computing?
Ans:
These are the different deployment model in cloud computing:
Private cloud
Public cloud
Hybrid cloud
Community cloud
13) What is private cloud?
Ans:
Private clouds are used to keep the strategic operations and other reasons secure. It is a complete platform which is fully functional and can be owned, operated and restricted to only an organization or an industry. Now a day, most of the organizations have moved to private clouds due to security concerns. Virtual private cloud is being used that operate by a hosting company.
14) What is public cloud?
Ans:
The public clouds are open to the people for use and deployment. For example: Google and Amazon etc. The public clouds focus on a few layers like cloud application, infrastructure providing and providing platform markets.
15) What are Hybrid clouds?
Ans:
Hybrid clouds are the combination of public clouds and private clouds. It is preferred over both the clouds because it applies most robust approach to implement cloud architecture. It includes the functionalities and features of both the worlds. It allows organizations to create their own cloud and allow them to give the control over to someone else as well.
16) What is the difference between cloud computing and mobile computing?
Ans:
Mobile computing and cloud computing are slightly same in concept. Mobile computing uses the concept of cloud computing . Cloud computing provides users the data which they required while in mobile computing, applications run on the remote server and gives user the access for storage and manage.
17) What is the difference between scalability and elasticity?
Ans:
Scalability is a characteristic of cloud computing which is used to handle the increasing workload by increasing in proportion amount of resource capacity. By the use of scalability, the architecture provides on demand resources if the requirement is being raised by the traffic. Whereas, Elasticity is a characteristic which provides the concept of commissioning and decommissioning of large amount of resource capacity dynamically. It is measured by the speed by which the resources are coming on demand and the usage of the resources.
18) What are the security benefits of cloud computing?
Ans:
Cloud computing authorizes the application service, so it is used in identity management.
It provides permissions to the users so that they can control the access of another user who is entering into the cloud environment.
19) What is the usage of utility computing?
Ans:
Utility computing is a plug-in managed by an organization which decides what type of services has to be deployed from the cloud. It facilitates users to pay only for what they use.
20) What is "EUCALYPTUS" in cloud computing? Why is it used?
Ans:
It is an acronym stands for Elastic Utility Computing Architecture For Linking Your Program To Useful Systems. It is an open source software infrastructure in cloud computing and used to implement clusters in cloud computing platform. It creates public, private and hybrid cloud. It facilitate a user to create his own data center into a private cloud and use its functionalities to many other organizations.
21) Explain System integrators in cloud computing.
Ans:
System integrator provides a strategy of a complicated process used to design a cloud platform. It creates more accurate hybrid and private cloud network because integrator have all the knowledge about the data center creation.
22) What are the open source cloud computing platform databases?
Ans:
MongoDB, CouchDB, LucidDB are the example of open source cloud computing platform database.
23) Give some example of large cloud provider and databases?
Ans:
Google bigtable
Amazon simpleDB C
loud based SQL
24) What is the difference between cloud and traditional datacenters?
Ans:
The cost of the traditional datacenter is higher than cloud because in traditional databases, there is overheating problems and some software and hardware issue.
25) What are the different in Software as a Service (SaaS)?
Ans:
Simple Multi-tenancy:In this mode, Every user has independent resources and are uniquely different from other users. This is an efficient mode.
Fine grain multi-tenancy:: In this mode, the resources can be shared by many users but the functionality remains the same.
26) Why API's is used in cloud services?
Ans:
API's (Application Programming Interfaces) is used in cloud platform because:
It provide an alternative way that you don't need to write the fully fledged program.
It makes communication between one or more applications.
It creates applications and link the cloud services with other systems.
27) What are the advantages of cloud services?
Ans:
Following are the main advantages of cloud services:
Cost saving: It helps in the utilization of investment in the corporate sector. So, it is cost saving.
Scalable and Robust: It helps in the developing scalable and robust applications. Previously, the scaling took months, but now, scaling takes less time.
Time saving: It helps in saving time in terms of deployment and maintenance.
28) What are the different datacenters in cloud computing?
Ans:
Containerized datacenter
Low density datacenter
29) What do you mean by CaaS?
Ans:
CaaS is a terminology used in telecom industry as Communication As a Service. CaaS offers the enterprise user features such as desktop call control, unified messaging and desktop faxing.
30) What do you mean by VPN? What does it contain?
Ans:
VPN stands for Virtual Private Network. VPN is a private cloud that manage the security of the data during the communication in the cloud environment. With VPN, you can make a public network as private network.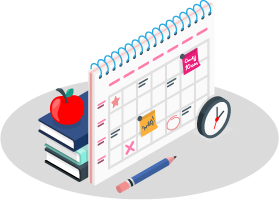 Get Practical Oriented Cloud Computing Certification Course By Experts Trainers
Weekday / Weekend Batches
See Batch Details
31) What are the basic clouds in cloud computing?
Ans:
There are three basic clouds in cloud computing:
Professional cloud
Personal cloud
Performance cloud
32) What are the most essential things that must be followed before going for cloud computing platform?
Ans:
Compliance
Loss of data
Data storage
Business continuity
Uptime
Data integrity in cloud computing
33) Which services are provided by Window azure operating system?
Ans:
There are three core services provided by Window azure operating system:
34) What is the usage of virtualization platform in implementing cloud?
Ans:
The main usage of virtualization platform in implementing cloud is:
It is used to manage the service level policies.
Cloud Operating System.
Virtualization platforms help to keep the backend level and user level concepts different from each other.
35) We source cloud computing platform databases?
Ans:
Following are the open source cloud computing platform databases:
36) What are some large cloud providers and databases?
Ans:
Following are the most used large cloud providers and databases:
Google BigTable
Amazon SimpleDB
Cloud-based SQL
37) List the open-source cloud computing platform databases?
Ans:
Following are the open-source cloud computing platform databases:
38) Explain what is the full form and usage of "EUCALYPTUS" in cloud computing.
Ans:
"EUCALYPTUS" stands for Elastic Utility Computing Architecture for Linking Your Programs to Useful Systems.
Eucalyptus is an open-source software infrastructure in cloud computing, which enables us to implement clusters in the cloud computing platform. The main application of eucalyptus is to build public, hybrid, and private clouds. Using this, you can produce your personalized data center into a private cloud and leverage it to various other organizations to make the most out of it and use the functionalities offered by eucalyptus.
39) Give A Brief Introduction Of Windows Azure Operating System.
Ans:
The Windows Azure operating system is used for cloud services to be run on the Windows Azure Platform. Azure is preferred as it includes the essential features for hosting all the services in the cloud. You also get a runtime environment which consists of a Web Server, Primary Storage, Management services, load balancers among others. The Windows Azure system provides the fabric for development and testing of services before their deployment on the Windows Azure in the cloud.
40) Mention About The Top Cloud Applications Now A Days?
Ans:
Top cloud computing applications include Google docs which are very fast and secure. There is also a mobile version of google docs so you can access your data from a smartphone. Pixlr and Phoenix, jaycut also are the applications used for cloud computing.
41) What does Windows Azure Operating System have to offer?
Ans: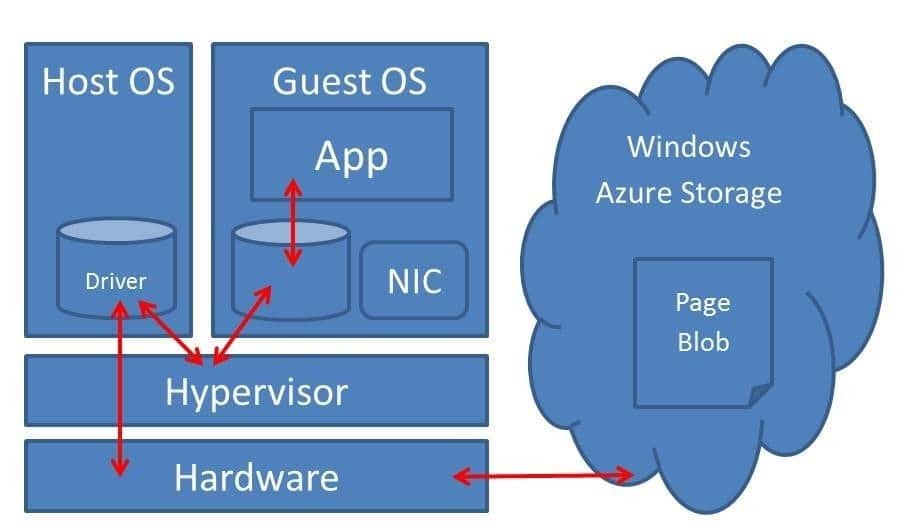 Windows Azure platform works great for running cloud applications. It can provide a suitable environment so that the developers do not need to face any hassle to test their applications. It is made up of Web servers, computational services, primary storage, queues, management services, and load balancers. Ability to analyze data and gain computing results, virtual servers, accessing networks are the benefits you can achieve through Azure.
If you want an application to be compatible with the Azure platform, you have to use the Azure operating system. It provides unique features, and you can develop any application. Besides, it can be used for unit testing of software and can help to test your app before going to deploy in the cloud.
42) What are the differences between Private and Hybrid cloud?
Ans: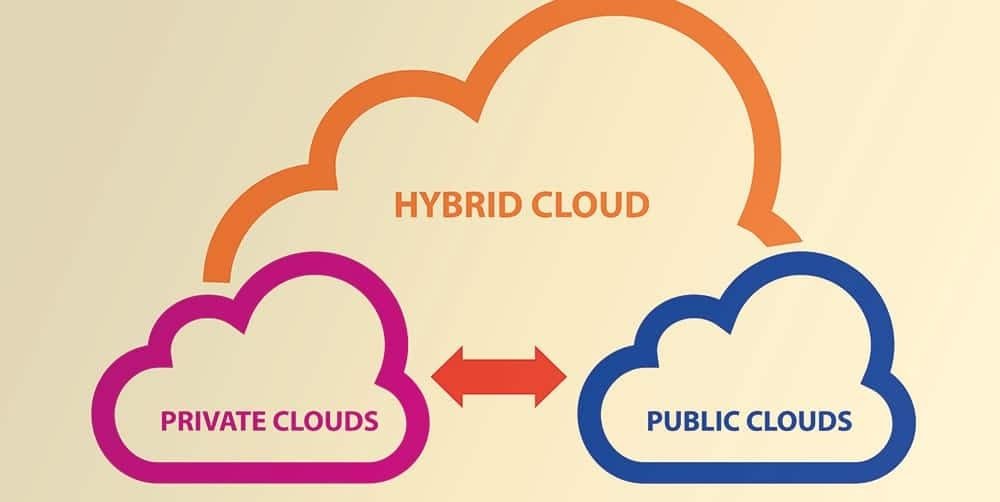 If we consider the cloud for organizational use, then private and hybrid are the most used deployment model. Some significant differences between them are mentioned below:
Only an organization's data is stored in a private cloud, while a hybrid cloud consists of both public and private resources that are available in a shared environment.
Services are accessible only by the correspondent organization in a private cloud. But public sources are available to anyone while private sources are available for the authorized users in a hybrid cloud.
The data center is located inside the institution's network while in a hybrid cloud organization maintains the private data center, and CSP controls the public one.
43) What are the major concerns growing around Cloud Computing?
Ans:
Cloud computing is facing several problems since the beginning of its journey. Among them, some of the issues are yet to be solved by cloud developers. To become trustworthy, legal, reliable, and be able to keep user's data confidential are the significant challenges the cloud environment is facing currently.
We have included this topic in the list of cloud computing interview questions because the major concern prevailing around the cloud is security. Most of the cloud platform preserves user data but can not guarantee to be 100% protected from the scammers. That means your data is at risk of being exposed. Encryption can be treated as a solution, although it has introduced new problems as well.
44) How can a business become trustworthy after incorporating Cloud Architecture?
Ans:
Organizations can include Service Level Agreement in the website or application. There is no way for the audience to know whether any specific site can have inside attached or be attacked by malware or not. SLA can help people to be aware of what the service providers can do and what they are willing to do.
Although the cost of building a private infrastructure is expensive, it can isolate data from the public, which will enhance security. Also, a virtual private cloud can be introduced to eliminate the options of any physical access. If we consider the public cloud, client partitioning can be an option but not recommended.
45) Comment on the impact of cloud computing on our everyday life.
Ans:
Social Impact: From a remote corner to the global stage, an event can become viral within a few minutes. Cloud computing has reshaped the way of how people interact with each other.
Educational Impact: Students can access essential study materials, data, information, or sources at any time. Teachers can share their lectures. An application like Google Classroom helps to manage a classroom in the cloud.
Development: Countries that have already completed building the architecture for the cloud are now enjoying the blessings of cloud seamlessly in many sectors like banking, agriculture, health, and medicine.
46) Mention the differences between Cloud and Mobile Computing.
Ans: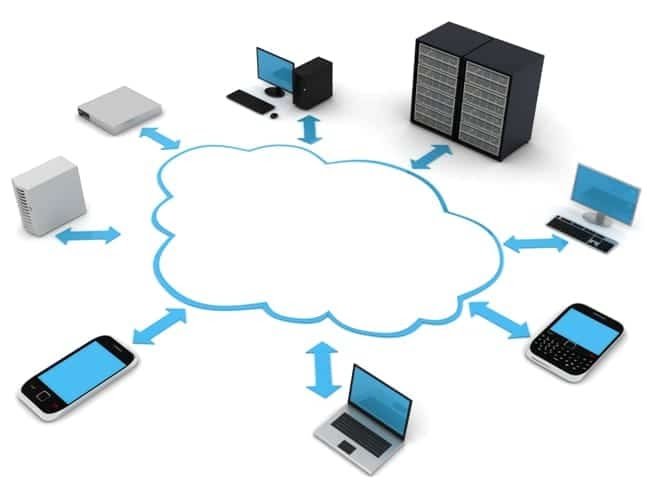 This is one of the most important cloud computing interview questions that focus on both mobile and cloud computing. Cloud Computing refers to storing, managing, and accessing data through virtualized cloud servers. While Mobile Computing refers to the transmission of files like data, images, videos from one device to another using a wireless network.
Mobile Computing is a consumer-facing technology, while Cloud Computing is designed to provide Enterprise Level Solution. Although both Mobile and Cloud Computing uses a wireless network for transmitting data, cloud computing focuses on improving business, and mobile computing focuses on user experience.
47) Can Cloud Computing save money? If yes, please explain.
Ans: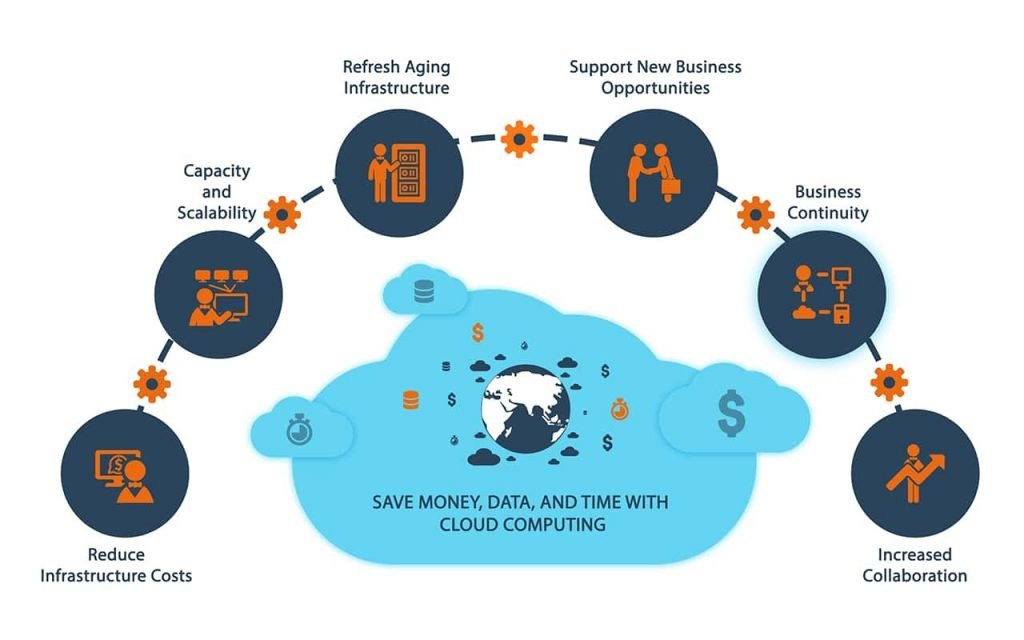 Cloud computing can save businesses to waste a lot of money by offering unique features. It saves not only money but also time. Yet, it can deliver a competitive advantage to the businesses. And you can increase the utility of your products or services.
It replaces the hardware addition in the server room when required. Instead of acquiring expensive hardware and software, businesses can order or buy required services through cloud payment for temporary use. Besides, the availability of data needed on time saves money from a traveling distance, and on-demand services have increased productivity as well.
48) Are telecom operators adopting cloud?
Ans: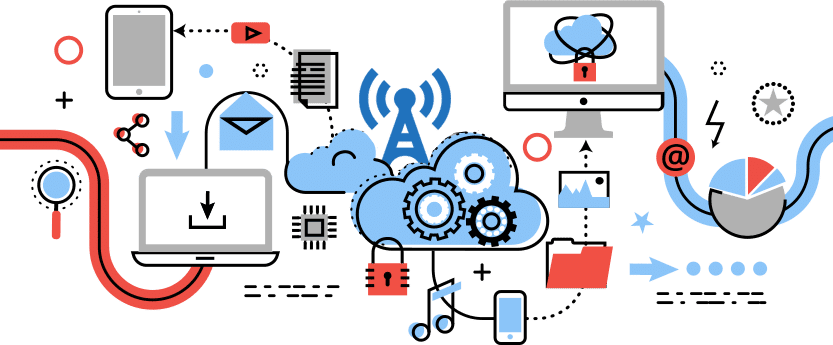 Cloud computing has improved almost all the industry, and the telecom industry is no different. Although it was questionable until some telecoms declared their involvement to adopt cloud computing for storing data. The main reasons behind adopting cloud are Scalability, Revenue, Easy Adaptation.
49) How can you differentiate Scalability and Elasticity?
Ans: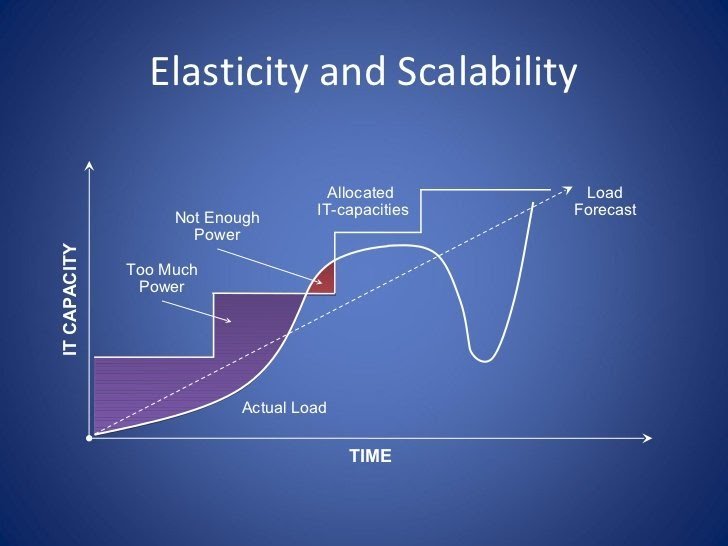 Scalability and Elasticity are foremost the prominent features offered by cloud computing in today's world. These are the two fundamentals characteristics of cloud computing. There are cloud computing interview questions that candidates often miss, and this question is one of them.
Scalability enables cloud computing to increase the proportional amount of resources when demand increases automatically. It helps to handle the enormous traffic, and the number of shared resources can be increased based on demand. On the other hand, Elasticity gives you the power of commissioning and decommissioning from a massive set of resources dynamically. It is measured by how fast the data is coming and the number of resources that are used.
50) Explain Cloud Computing by defining its different layers.
Ans: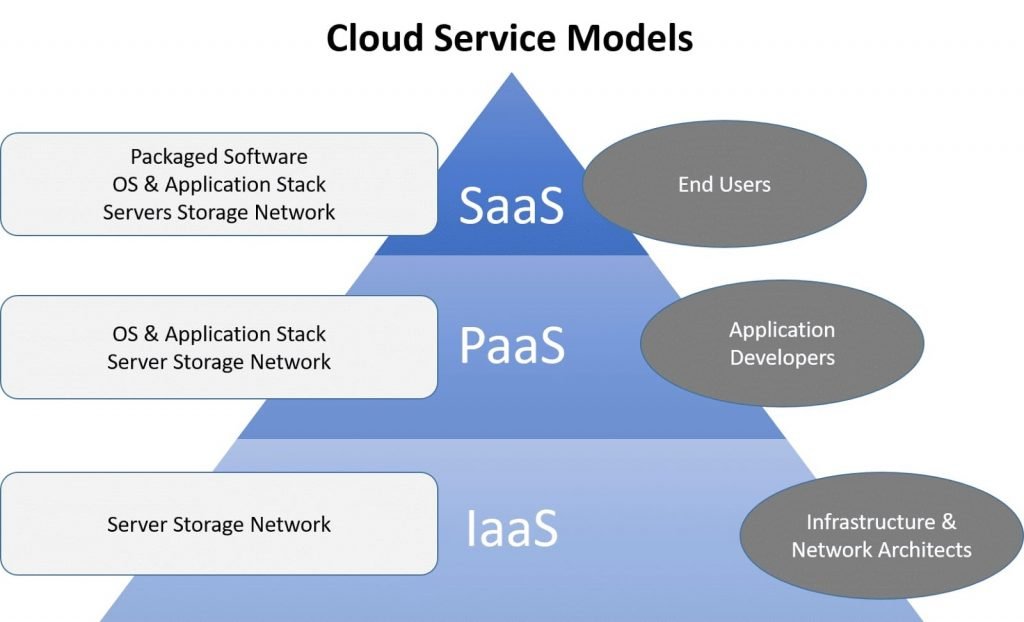 There are three layers in the hierarchy that need to work together to get a cloud service. They are:
Infrastructure as a Service (IaaS): Provides the hardware resources like memory, processing speed, etc.
Platform as a Service (PaaS): Renders a suitable platform for developing cloud apps used by the developers.
Software as a Service (SaaS): Enables people to use cloud applications without installing or downloading them on the computer. These apps remain on the computer, and any further development can be done in the cloud only.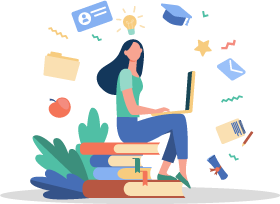 Get Cloud Computing Training with In-Depth Modules for Beginner to Experts
Instructor-led Sessions
Real-life Case Studies
Assignments
Explore Curriculum
51) What does SaaS offer?
Ans: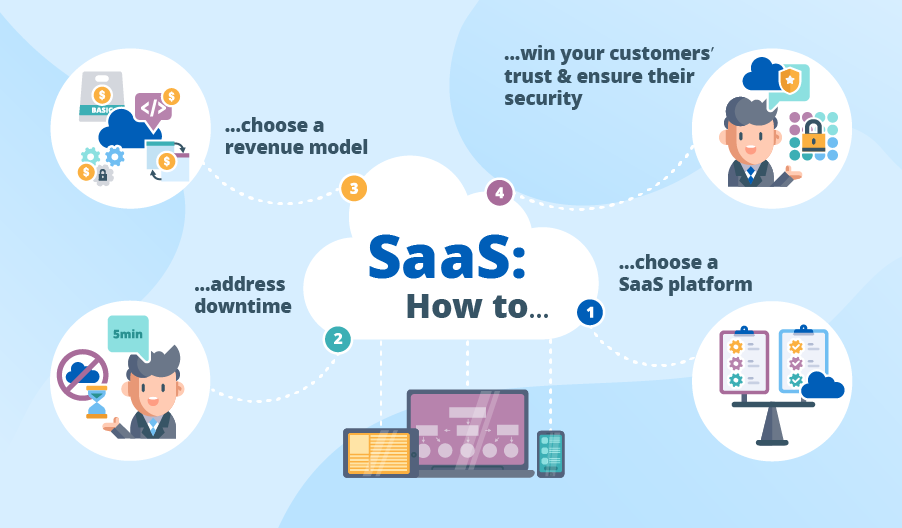 SaaS is the topmost layer of cloud computing and responsible for making cloud computing so popular among people. It is used to provide cloud services to users. Canva is an excellent example of how SaaS is helping to improve the cloud and makes it more efficient.
In Canva, you can create any design and save on their server. There are many templates that are shareable resources, and you can customize them with the help of IaaS and PaaS. There is software that can be used to make many applications and share them with other people at the same time.
52) How can the APIs provide fuel to Cloud Computing Services?
Ans: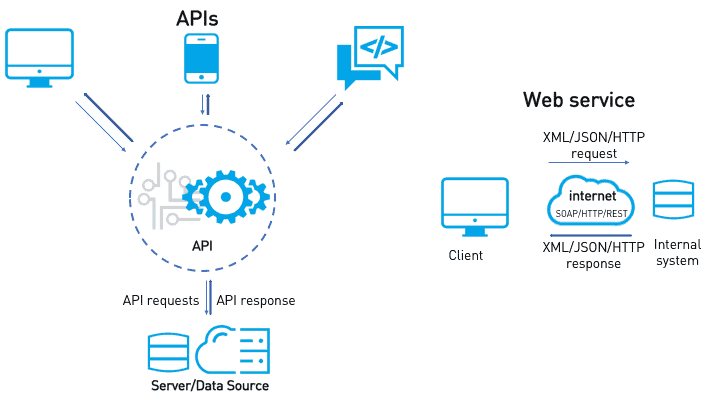 Application Programming Interface has played the most important role behind making cloud computing so accessible. During your preparation, you must focus on API related cloud computing interview questions to get the desired job.
API enables the developer to build any application with ease. There is no need to write a fully flexed program if there is an API available. It allows users to integrate cloud computing with other services. You can even work to intertwine two applications using constructed instructions.
53) Explain the distinct forms of SaaS.
Ans:
Software as a service gives you the opportunity to build your own software or application using a suitable platform and the tools provided. There are two modes of SaaS, and they are:
Simple multi-tenancy: Resources are available to the users, although they may vary from one user to another. In this mode, the user has to put more effort and time to get the desired outcome. But you will need to add more infrastructures with time when the demand arises.
Fine-grain multi-tenancy: Although functionalities remain the same, resources are shared with every user in this mode. This mode is better as although resources are shared, your data and applications rest protected.
54) What is OpenNebula in Cloud Computing?
Ans: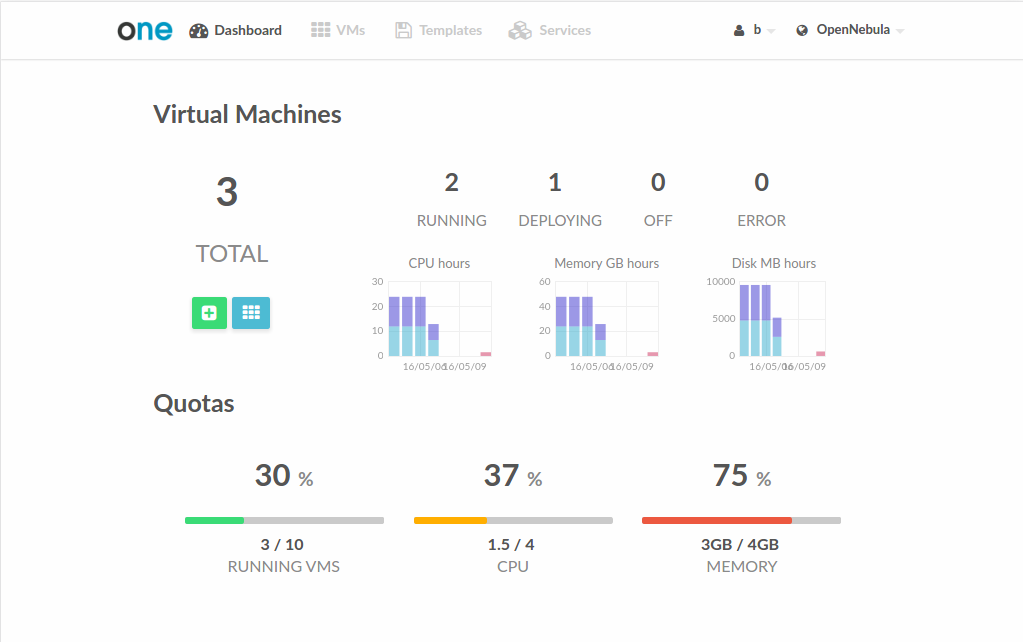 OpenNebula is one of the best cloud management platforms. That provides support to execute and handle enterprise clouds. The features of OpenNebula are mentioned below:
Ready Software: Ensures the longevity of the cloud by integrating the patching and upgrading the technical process. Tested by deploying into scalable productions, and you can achieve support from the developers.
Integration with third-party tools: OpenNebula can be integrated with database providers and other monitoring, networking, and access management services. It can be effortlessly joined into the existing IT structure and dataset.
Management of Enterprise tools: Provides data models that offer monitoring and accounting system and enable us to manage scope and administration. Its features include the most advanced management of data cloud, on-demand support of VMs, clustering, service management.
55) What is a VPN?
Ans:
VPN stands for Virtual Private Network. This is a connection method for adding security and privacy to private and public networks, such as Wi-Fi Hotspots and the Internet. VPN helps in establishing a secure dial-up connection to a remote server.
56) What is data encapsulation?
Ans:
Data encapsulation is also known as data hiding. It is performing a restricted set of operations like breaking down information into smaller, manageable chunks before their transmission across the network. It is a process of keeping the class implementation details away from the users.
57) My organization prefers to deal with a cloud vendor that has implemented certain standards for quite a while. It will provide us with greater confidence in doing business with them. Is there any ISO standard out there related to Cloud?
Ans:
To date, there is a great number of ISO standards applied to the cloud. Taking out the expired and withdrawn versions, here is the list:
Information Technology — Cloud computing – Overview and vocabulary
Information Technology — Cloud computing — Reference architecture
Information Technology — Cloud Data Management Interface (CDMI)
Information Technology — Cloud computing — Service level agreement (SLA) framework — Part 1: Overview and concepts
Cloud computing — Service level agreement (SLA) framework — Part 2: Metric model
Information Technology — Cloud computing — Service level agreement (SLA) framework — Part 3: Core conformance requirements
Cloud computing — Service level agreement (SLA) framework — Part 4: Components of security and of protection of PII (Personally Identifiable Information)
Information Technology — Virtualization Management Specification
Cloud Infrastructure Management Interface (CIMI) Model and RESTful HTTP-based Protocol — An Interface for Managing Cloud Infrastructure
Information Technology — Cloud computing — Interoperability and portability
Information Technology — Cloud computing — Cloud services and devices: Data flow, data categories and data use
Information Technology — Cloud computing — Guidance for policy development
Information Technology — Cloud computing — Framework of trust for processing of multi-sourced data
Information Technology — Security techniques — Code of practice for information security controls based on ISO/IEC 27002 for cloud services
Information Technology — Security techniques — Code of practice for protection of PII in public clouds acting as PII processors
Like any other ISO standards, conforming to them has many benefits for the provider's businesses: building credibility at the international level, saving time and money by identifying and solving recurring problems, improving and enhancing the system and process efficiency and effectiveness. On top of that, it is also a living proof, publicly accessible, that the provider has properly managed their information security including its risk, fulfilled their audit requirements and established trust both internally and externally that controls are properly placed and implemented in order to serve their customers better and hence increase their satisfaction level.
You, as the user, are urged to assess the ISO certification they have. Critical points to reflect on are: which product, service, location does it actually cover? Is the certification for the entire organization or only for their head office exclusive of their branches? Who issues the certification and whether the issuer is one of ISO accredited bodies? For certain you must see the original certificate and witness what information revealed there.
58) I want myself to keep up to date on cloud knowledge and master certain cloud technology and practice. Which certifications specific to individual vendors are the most valuable to show my credibility, recognition and achievement?
Ans:
AWS Certified Solutions Architect – Associate
This Amazon Web Services (AWS) Certified Solution Architect's accreditation is divided into two paths: Associate and Professional. The first is aimed to assess the individual knowledge in architecting and deploying secure, robust systems on AWS while on the one hand, it's also a prerequisite to achieving the professional certification. In the second place, it also validates your ability to define solutions based on customer/end-user requirements using architectural design principles and provide implementation guidance to your organization based on best practices throughout the Project Life Cycle.
AWS Certified Solutions Architect – Professional
What's more, the professional path targets specific individuals with two or more years of hands-on experience in designing and deploying cloud architecture as well as architecting and implementing dynamically scalable, highly available, fault-tolerant, and reliable applications on AWS. It also validates the exam taker's competence in migrating complex, multi-tier applications on the platform, designing and deploying enterprise-wide scalable operations and implementing cost-control strategies.
Google Cloud Certified – Professional Cloud Architect
As a professional Cloud Architect, you are expected to have the necessary skills and knowledge to enable your organization to leverage Google Cloud technologies. By securing this testament, your ability to design, plan, develop, implement, manage and provision robust, secure, scalable, highly available and reliable cloud architecture using Google Cloud Platform (GCP) along with dynamic solutions to drive business objectives is recognized.
59) I am eager to explore cloud certifications and pursue them to establish my credentials. That's being so, what are the entry-level, vendor-neutral accreditations to launch or boost my career in cloud computing?
Ans:
Constitutes of basic understanding of cloud computing from both business and technical point of view, migration from on-premise to the cloud, also the governance of cloud computing environments. Issued by a non-profit, Information Technology trade association, the Computing Technology Industry Association (CompTIA). No prerequisite required; nevertheless, the examinee is recommended to have six months of working experience in IT services environment at the minimum.
Slightly different from Cloud Essentials, it validates your skills in maintaining and optimizing cloud infrastructure services. Consequently, it will assess our competence to perform data centre jobs effectively and efficiently such as configuration, deployment, security, troubleshooting, maintenance and management.
EXIN Cloud Computing Foundation
Offered by an independent exam and certification company EXIN, it covers cloud computing basic concepts and principles, tests the technical knowledge namely Security and Compliance as well as looks at general aspects inclusive of implementation, management, and evaluation.
CCC Cloud Technology Associate
For those who are relatively new to cloud computing, this credential is assessing your basic knowledge of Cloud Computing concepts. Developed by joint forces between EXIN and an international member-based organization Cloud Credential Council (CCC), it tests your understanding of the main concepts of Cloud Services Model, Virtualization, Cloud Technologies and Applications, Security, Risk, Compliance, Governance, Adoption, and Service Management.
60) Following the business case and technical deliberation, what are the next steps to perform the cloud adoption?
Ans:
In general, the cloud adoption activities should have a pre-adoption review, planning, execution, testing and post-adoption review to make sure things go well for you.
In the beginning, you could assess and analyze your IT organization overall readiness to complete this adoption job. Assure that you and your team have the expertise, resources, budget and time to do below items:
Roll out the cloud adoption project, while on the other hand, also doing IT operational activities
Fulfill all requirements
Deploy new processes as necessary
Architect the cloud to achieve metrics, objectives and goals
Operate and maintain your cloud services, products or resources
Review the migration project based on key success criteria
On condition that most of, or better, all the answers are yes, you could do this assignment alone. Otherwise, you could identify the adoption partner based on scores of measurements like the vendor's capability, experience, resources, support, tools, portfolio and their client's testimonials.
Identify cloud adoption baseline metrics and Key Performance Indicators (KPI) namely page response time, database load time, availability, confidentiality, integrity (data completeness and accuracy), CPU utilization and memory usage.
Both metrics and KPI will help you to understand the current state of your IT environment and determine whether your adoption is successfully completed.
Assuming your answer is the first, you could identify and select the right cloud services (type and model) and also the cloud provider that suits your organization and their requirements
Develop your cloud-adoption plan that accommodates the below factors:
Determine the approach: short sprint vs big bang.
Evaluate what to migrate (software, application, platform, infrastructure, data).
Consider the architecture and dependency.
Identify what to move first.
Assess if there is any change in architecture needed.
Analyze whether the migration will impact the performance.
Discover how the new service will operate.
Give thought to operational continuity.
Prepare on how to deal with downtime.
Recognize governance and compliance concerns.
Make ourselves ready with audit and security issues.
Work up with other risks.
Techniques and tools utilized in the migration.
Support (internal and external) during and after the migration.
In big-bang (do it all at once) scenario, it drives a huge change over a longer period of time as you move your entire computing components over and run a test to see if it works as expected. Presuming you take short-sprint (do it a little bit at a time) option, you migrate your computing component over, validating it then continuing these activities until all components are moved to the cloud.
You are urged to make sure everything is working by conducting the test. It could be manual or automated, based on plenty of scenarios, by capitalizing the previously agreed baseline metrics and KPIs as key success criteria.
It constitutes three main points: what went well (good things), what's the room for improvement (bad things), and what's the action plan (to improve the bad).
61) What is Windows Azure Portal and also explain the Azure Fabric?
Ans:
Windows Azure Portal:To run an application, a developer accesses the Windows Azure portal through her Web browser, signing in with a Windows Live ID. She then chooses whether to create a hosting account for running applications, a storage account for storing data, or both.
Once the developer has a hosting account, the developer can use a Windows Azure portal to submit applications to Windows Azure.
When the user sends a request to an application hosted on Azure (that can be passed by protocols like HTTP, HTTPS or TCP), the request will be received from the load balancer. The Load balancer balances the load across all the instances of the role (Web, Worker, and VM).
Azure Fabric
The Azure fabric is the main core concept over here. It provides a service called the Azure Fabric Controller. It is called as OS for the Azure. Because it handles/manages:
All roles (computing) and resources.
Deployment and activating services.
Health monitoring for all services.
Allocating, releasing of resources.
Provisioning VM, terminating etc.
Updating patches for installed OS on VM automatically.
So there would be better to have two instances of roles and also no need to worry about software updates for user.
62) What is SQL Azure Database?
Ans:
SQL Azure database is simply a way to get connected in Cloud Services where we can store our database into Cloud. Microsoft SQL Services and Microsoft SQL Data Services are now known as Microsoft SQL Azure and SQL Azure Database. Microsoft Azure is the best way to use PAAS (Platform as a Service) where we can host multiple databases on the same Account.
Microsoft SQL Azure has the same feature of SQL Server, i.e. high availability, scalability and security in the core.
Microsoft Azure SQL Database have a feature, it automatically creates backups of every active database. Every hour a backup is taken and geo-replicated to enable the 1 hour recovery point objective (RPO) for Geo-Restore. Additionally, transaction log backups are taken every 5 minutes to enable Point in Time Restore.
63) What is the difference between IaaS and PaaS in Cloud?
Ans:
Infrastructure as a Service (IaaS): is in effect much like building a set of services and virtual machines and networks in a Cloud as the user would On-Premises.
Platform as a Service ( PaaS): A Platform is a cloud that gives the user various frameworks, tools and services on the cloud and the user are building the application in the cloud leveraging these various tools, services and components within the application.
S.No
IaaS
PaaS
Granularity of Control of Virtual Machines
The user can remote into virtual machine running in the cloud using IDP. The user has the same level of control as the user would with a virtual machine on-premises. This means the user can get into the registry, install custom software the user wa nt to install on that virtual machine.
The PaaS provider takes care of running the application. It means that the user doesn't get access to registry and neither can the user install custom software necessarily in that application or in the location where it runs.
PaaS providers provide the infrastructure and the platforms.
Control over the environment configuration
The user can choose a certain number of virtual cores, virtual CPUs, RAM, networking set up, how many different networks, virtual VPNs, separate subnets, extensions to on-premises networks and load-balancing across multiple VMs.
PaaS can be thought of as the next step of IaaS where the configurations is also done for the user by the provider.
Maintenance
The user is responsible for the O/S, patching, firewall management, security, data, runtime, applications, middleware and everything that's running inside of the VM because the user is responsible for that virtual machine. The only difference is the location of the VM; instead of on-premise it is in the cloud. The user still gets to do all the configurations but the user is relieved of doing the physical hardware things.
The provider is responsible for application/services on PaaS. The user is just managing the various services.
Scalability
The user is responsible for scalability.
Scalability is the responsibility of the PaaS provider.
Pricing
Subscription Model.
Subscription Model, but it includes the cost of hardware for the installation of PaaS.
Both IaaS and PaaS help organizations to minimize operational costs and increase their productivity as they get faster time to market and require no up-front investments.
64) What is the VM (Role) and VM (Pass)?
Ans:
VM Role: VM role is a kind of role in the Azure platform which helps to maintain service packs, patches, updates and applications already installed, to Windows Azure automatically.
We can use a VM Role in the case of:
Long-Running Setup: If the application requires a long-running setup.
Error-Prone Application: Application in which you expect more errors/risks while installing it.
VM (IaaS): These are literally VMs as we understood then from the On-Premise running in the Azure Microsoft Data Center.
Advantages of VM over VM role
VM is durable.
IaaS VMs is that you can take just about any on-premises application, whether it makes changes to the local file system or not (even if the OS is one of the supported Linux distributions) and deploy it to the cloud for a few cents per hour.
Disadvantages
Provisioning time will be increased.
Automatic OS/software updates will be there in the (IaaS) VM
65) What is Cmdlet in Azure?
Ans:
A cmdlet is a lightweight command that is used in the Microsoft PowerShell environment. The Windows PowerShell runtime invokes these cmdlets within the context of automation scripts that are provided at the command line. The Windows PowerShell runtime also invokes them programmatically through Windows PowerShell APIs.
A cmdlet is a compiled piece of .NET code. Cmdlets handle object input and output as well as usually playing nice and well with the (object-based) pipeline. Cmdlets have no direct representation in the file system, as they are not programs or similar. They exist solely within PowerShell. You can use the Get-Command Cmdlet to query all available Cmdlets, functions, etc.
How to Start with Windows Azure Automation using Cmdlets:
Go to Microsoft Azure home page.
Click the Downloads link on the page (See at the very bottom of the page)
Click the link for Command Line Tools
The installation can take several minutes because there is a dependency on the Microsoft Azure SDK, which has its own set of dependencies.
66) Which of the following provider rely on the virtual machine technology to deliver servers?
Ans:
Most large Infrastructure as a Service (IaaS) providers rely on virtual machine technology that can run applications.
67) Which of the following component is called hypervisor?
Ans:
VMM component is also called hypervisor.
68) Which of the following offers virtual appliances, including ones based on Windows, all of which run on VMware Player?
Ans:
Virtual appliances have begun to affect the PC industry in much the same way that application stores have affected the cell phone industry.
69) Compare cloud and On-premise Computing?
Ans:
| Criteria | Cloud | On-premise |
| --- | --- | --- |
| Initial cost | Low | High |
| Maintenance & Support | Hassle-free | Needs attention |
| Upgrade | Automatic | Manual |
| Scalability | Excellent | Good |
| Pay as you go | Yes | No |
70) Give an example for open source cloud computing.
Ans:
OpenStack
AWS Sample Resumes! Download & Edit, Get Noticed by Top Employers!
Download
71) List the platforms which are used for large scale cloud computing.
Ans:
The platforms that are used for large scale cloud computing are
Apache Hadoop.
MapReduce
72) Mention the different datacenters deployment of cloud computing.
Ans:
Cloud computing consists of different data centers such as :
Containerized data centers – Containerized data centers are the packages that contain consistent set of servers, network components and storage delivered to large warehouse kind of facilities. Here each deployment is relatively unique.
Low-density data centers – Containerized data centres promote heavy density which in turn causes much heat and significant engineering troubles. Low density data centres are the solution to this problem. Here the equipment is established far apart so that it cools down the generated heat.
73) What is the difference between the scalability and elasticity?
Ans:We have described the differences in the table given below:
| | | |
| --- | --- | --- |
| Capacity | It increases or reduces the capacity to handle the workload. | It only increases the capacity to handle the increasing workload. |
| Resources | In this, the current demand for resources matches closely with available resources. | In this, the available resources may exceed the current demand to meet future demands. |
| Workload | It adapts both increasing as well as decreasing workload by allocating resources in that manner automatically. | It adapts only increasing workload and handle it with increasing resources. |
| Handling Workload | It handles the varying workload with the use of computer resources dynamically. | It handles the increasing workload with' increasing the power of computer resources. |
| Scaling | It includes "Scaling Up" or "Scaling down" depends on the variation of workload. | It includes "Scaling Up" or "scaling out" for capacity to serve workload. |
| Duration | It enables the corporate to meet demands for services with short terms | It works on long terms, strategic schemes. |
74) What is on-demand functionality? How cloud computing provides it?
Ans:
On-demand functionality is the main and most valuable characteristics of Cloud computing. On-demand functionality means provisioned the resources at a time when the consumer needs it. The cloud computing plays it very perfectly as the whole setup is done within in a minute and with just a few clicks.
75) What is geo-targeting in CloudFront?
Ans:
Geo-Targeting is a concept where businesses can show personalized content to their audience based on their geographic location without changing the URL. This helps you create customized content for the audience of a specific geographical area, keeping their needs in the forefront.
76) How do you upgrade or downgrade a system with near-zero downtime?
Ans:
You can upgrade or downgrade a system with near-zero downtime using the following steps of migration:
Open EC2 console
Choose Operating System AMI
Launch an instance with the new instance type
Install all the updates
Install applications
Test the instance to see if it's working
If working, deploy the new instance and replace the older instance
Once it's deployed, you can upgrade or downgrade the system with near-zero downtime.
77) Is there any other alternative tool to log into the cloud environment other than console?
Ans:
The that can help you log into the AWS resources are:
Putty
AWS CLI for Linux
AWS CLI for Windows
AWS CLI for Windows CMD
AWS SDK
Eclipse
78) You are trying to provide a service in a particular region, but you do not see the service in that region. Why is this happening, and how do you fix it?
Ans:
Not all Amazon AWS services are available in all regions. When Amazon initially launches a new service, it doesn't get immediately published in all the regions. They start small and then slowly expand to other regions. So, if you don't see a specific service in your region, chances are the service hasn't been published in your region yet. However, if you want to get the service that is not available, you can switch to the nearest region that provides the services.
79) How do you configure CloudWatch to recover an EC2 instance?
Ans:
Here's how you can configure them:
Create an Alarm using Amazon CloudWatch
In the Alarm, go to Define Alarm -> Actions tab
80) How do you allow a user to gain access to a specific bucket?
Ans:
You need to follow the four steps provided below to allow access. They are:
Categorize your instances
Define how authorized users can manage specific servers.
Lockdown your tags
Attach your policies to IAM users