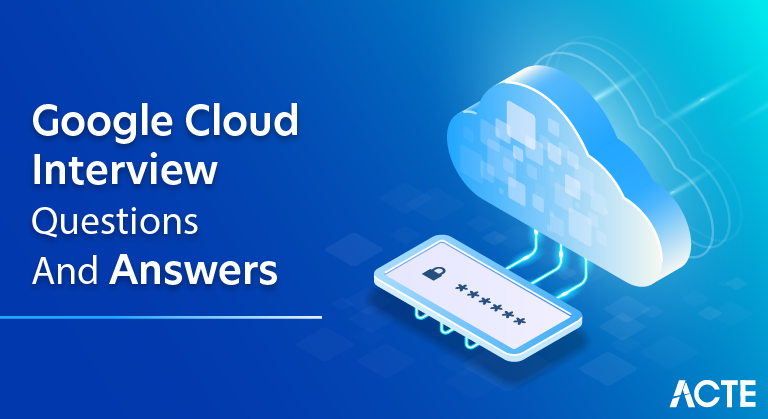 25+ Google Cloud Interview Questions & Answers [ BEST & NEW ]
Last updated on 26th Jun 2020, Blog, Interview Questions
Google Cloud Platform (GCP), offered by Google, is a suite of cloud computing services that runs on the same infrastructure that Google uses internally for its end-user products, such as Google Search, Gmail and YouTube.Since the announcement of the App Engine, Google added multiple cloud services to the platform.Its specialty is providing a place for individuals and enterprises to build and run software, and it uses the web to connect to the users of that software.
1. What is Cloud Computing?
Ans:
Cloud computing can be defined as the computational power which completely resides on the cloud at all times. It is one of the latest innovations in the internet saga domain and primarily uses the Internet i.e. the Cloud, as its chosen method of delivery. The cloud computing service is truly global and contains no border or geographical restrictions as such.
2. What is the cloud?
Ans:
The cloud is a combination of network, hardware, storage, interface, and storage that combines and delivers cloud computing as a service throughout the globe. The cloud computing platform mainly has 2 stakeholders in the process.
3. What are the main features of Cloud Services?
Ans:
Cloud Service and Cloud Computing as a whole also have a multitude of features and advantages associated with it. Mentioned below are the same. The ease to access and manage commercial software from anywhere around the globe.
All the management activities associated with software can and is centralized easily to a central web service.
The ability to design and develop web applications which are capable of handling multiple clients from across the globe at the same time.
Putting an end to the need of downloading software upgrades by centralizing and automating the updating process of all software that is installed on the platform.
4. What and how many types of development models are used in the Cloud?
Ans:
Similar to other complex and latest innovations in the technology industry, the development of cloud computing also calls for the use of a variety of development models. Mentioned is the list of the same.
Community Cloud
Private Cloud
Public Cloud
Hybrid Cloud
5. Why do organizations need to manage their workload?
Ans:
The workload in an organization can be defined as an independent service of its own and having a set of code which needs to be executed. This workload contains everything starting from data-intensive workload all the way up to transaction and storage processing. All this workload doesn't depend at all on outside elements.
The main reasons as to why organizations should manage their workload are as follows.
To have an idea about how their applications are running.
To exactly know what functions are taking place.
To get an idea about the charges of an individual department in exchange for using these services.
6. What are the advantages of Cloud Services?
Ans:
The main idea behind the creation of the cloud and publishing cloud services to consumers around the world was because of its greatest advantages. Here are some of them:
The entire infrastructure saves a lot of cost at the consumer's end since the consumer doesn't necessarily have to install any kind of infrastructure at their end to use this service.
It supports the development of both robust and highly scalable applications. Since its arrival, the whole development and scaling process which earlier used to take months can now be done in a matter of days.
Maintenance and deployment of any application on the platform are super easy and efficient which saves a lot of time in the long run.
7. Share your views on Cloud Computing Revolution.
Ans:
Since its inception into the market, cloud computing has created a revolution of sorts in the market. The main idea behind the cloud computing revolution doesn't lie in the ideology of doing old things a new way, but also to make the entire process cheaper and much more efficient in the long run. With the advancement of cloud computing every day, new doors are being explored and the future of the IT industry does seem very promising.
8. What can be done using Cloud Computing?
Ans:
As Google is a cloud computing platform, Google Cloud interview questions are composed of the general cloud computing questions. So, while going for a Google cloud interview, you need to prepare yourself with the basic cloud computing knowledge.
The potential of what all can be done using cloud computing is far greater than what most people might assume. The fact that the technology is super speedy, added with the fact that the consumer can just start using it without the need to purchase anything, itself are solid factors which point towards a bright future.
For example, the medical and healthcare industry now uses cloud computing on a regular basis to reach and be in touch with their patients at all times. Thus it can be confidently said that the future holds a plethora of opportunities for cloud computing and its patrons.
9. How would you save your applications, software, and drivers for a long term without using any magnetic disk?
Ans:
With the invention and advancement made in the past few years in the Cloud Computing industry, the need for disks or storage devices has become null and void. These days, any data, be it in any format can be easily stored away for a long period of time, just by uploading it on a cloud computing service.
Once uploaded, the data will remain there forever unless the user wants to make some changes or modifications. Although it is a general question on cloud computing you may find this among Google Cloud interview questions and answers.
10. How does Cloud Computing provide on-demand functionality?
Ans:
Cloud computing as a technology was created on the pillars of providing the functionality to all its users on demand, anytime anywhere. With the latest advancements and easy access to applications such as Google Cloud, the idea is much easier realized than earlier. With applications like Google Cloud, a user can view the files on the cloud on any device at any time of their preference no matter in which part of the world they are in.
11. What is Google Cloud Platform?
Ans:
Google Cloud Platform is a cloud platform developed by Google, that helps people to access the cloud systems and computing services. GCP offers a large number of services under the compute, database, storage, migration and networking domains of cloud computing.
12. What are the various components of the Google Cloud Platform?
Ans:
Google Cloud Platform (GCP) is composed of a set of elements that helps people in different ways. The various GCP elements that I know are –
Google Compute Engine
Google Cloud Container Engine
Google Cloud App Engine
Google Cloud Storage
Google Cloud Dataflow
Google BigQuery Service
Google Cloud Job Discovery
Google Cloud Endpoints
Google Cloud Test Lab
Google Cloud Machine Learning Engine
13. What are the main advantages of using Google Cloud Platform?
Ans:
Google Cloud Platform is a medium that provides its users access to the best cloud services and features. It is gaining popularity among the cloud professionals as well as users for the advantages of offering.
Here are the main advantages of using Google Cloud Platform over others –
GCP offers much better pricing deals as compared to the other cloud service providers
Google Cloud servers allow you to work from anywhere to have access to your information and data.
Considering hosting cloud services, GCP has an overall increased performance and service
Google Cloud is very fast in providing updates about server and security in a better and more efficient manner
The security level of Google Cloud Platform is exemplary; the cloud platform and networks are secured and encrypted with various security measures.
14. Why should you opt to Google Cloud Hosting?
Ans:
The reason for opting Google Cloud Hosting is the advantages it offers. Here are the advantages of choosing Google Cloud Hosting:
Availability of better pricing plans
Benefits of live migration of the machines
Enhanced performance and execution
Commitment to Constant development and expansion
The private network provides efficiency and maximum time
Strong control and security of the cloud platform
Inbuilt redundant backups ensure data integrity and reliability
15. What are the libraries and tools for cloud storage on GCP?
Ans:
At the core level, XML API and JSON API are there for the cloud storage on Google Cloud Platform. But along with these, there are following options provided by Google to interact with cloud storage.
Google Cloud Platform Console, which performs basic operations on objects and buckets
Cloud Storage Client Libraries, which provide programming support for various languages including Java, Ruby, and Python
Gsutil Command-line Tool, which provides a command line interface for the cloud storage
16. What do you know about Google Compute Engine?
Ans:
Google Compute Engine is an IaaS product that offers self-managed and flexible virtual machines that are hosted on the infrastructure of Google. It includes Windows and Linux based virtual machines that may run on local, KVM, and durable storage options.
It also includes REST-based API for the control and configuration purposes. Google Compute Engine integrates with GCP technologies such as Google App Engine, Google Cloud Storage, and Google BigQuery in order to extend its computational ability and thus creates more sophisticated and complex applications.
17. How are the Google Compute Engine and Google App Engine related?
Ans:
Google Compute Engine and Google App Engine are complementary to each other. Google Compute Engine is the IaaS product whereas Google App Engine is a PaaS product of Google.
Google App Engine is generally used to run web-based applications, mobile backends, and line of business. If you want to keep the underlying infrastructure in more of your control, then Compute Engine is a perfect choice. For instance, you can use Compute Engine for the implementation of customized business logic or in case, you need to run your own storage system.
18. How does the pricing model work in GCP cloud?
Ans:
While working on Google Cloud Platform, the user is charged on the basis of compute instance, network use, and storage by Google Compute Engine. Google Cloud charges virtual machines on the basis of per second with the limit of minimum of 1 minute. Then, the cost of storage is charged on the basis of the amount of data that you store.
The cost of the network is calculated as per the amount of data that has been transferred between the virtual machine instances communicating with each other over the network.
19. What are the different methods for the authentication of Google Compute Engine API?
Ans:
This is one of the popular Google Cloud architect interview questions which can be answered as follows. There are different methods for the authentication of Google Compute Engine API:
Using OAuth 2.0
Through client library
Directly with an access token
20. What are the service accounts? How will you create one?
Ans:
The service accounts are used for the authorization of Google Compute Engine so that it could perform on behalf of the user and thus could access non-sensitive data and information.
These accounts generally simplify the authentication process from Google Cloud Engine to the other services through handling the process of authorization for the user. It is required to mention that service accounts are not used in order to access the information of the user.
There are various types of service accounts offered by Google but mainly, users prefer to use two types of service accounts, these are
Google Cloud Platform Console service accounts
Google Compute Engine service accounts
The user doesn't need to create a service account manually. It is automatically created by the Compute Engine whenever a new instance is created. Google Compute Engine also specifies the scope of the service account for that particular instance when it is created.
21. What do you know about Projects?
Ans:
The projects are the containers for the resources of Google Compute Engine. The main points about the projects are
The projects comprise the world of compartments
The projects are not meant for resource sharing
The projects may have different users and owners
The billing for all the projects is done separately
The projects are no more accessible to each other
22. How will you create a Project?
Ans:
One needs to follow the below-mentioned steps for creating a Project –
Go to the Google Cloud Platform Console
Once prompted, create a new project or select an existing project
In order to set up billing, follow the prompts.
23. How will you differentiate a Project Id and Project Number?
Ans:
There are two parameters to identify a project, one is the project id and another one is the project number. The two can be differentiated as follows –
Whenever a new project is created, the project number for that is created automatically whereas the project number is created by the user himself. The project number is compulsory and mandatory while the project id can be optional for many services (but it is a must for the Google Compute Engine).
24. How will you request more quota for your project?
Ans:
Some default quotas are provided to all the Google Compute Engine projects for various types of resources. The quotas can also be increased on the basis of per-project. One can check the quota limits for the project on the quota page on the Google Cloud Platform Console.
In case, you find that you have reached the quota limit for your resources, and you want to increase the quota, then you can make a request to get more quota for some specific resources using the IAM quotas page. You can request more quota directly through the Edit Quotas button on the top of the page.
25. Suppose you have deleted your instance by mistake. Will you be able to retrieve it back? If yes, how?
Ans:
No, it is not possible to retrieve the instances that have been deleted once. If it has been stopped, it can be retrieved back by simply starting it again.
26. What is Google BigQuery? What are the benefits of BigQuery for the data warehouse practitioners?
Ans:
Google BigQuery is a replacement of the hardware setup for the traditional data warehouse. It is used as a data warehouse and thus, acts as a collective store for all the analytical data in an organization. Also, BigQuery organizes the data table into the units that are known as datasets.
Using BigQuery proves very useful for the data warehouse practitioners, here are some of them –
BigQuery allocated query resources and storage resources dynamically on the basis of requirement and usage. Thus, it doesn't require the provisioning of resources before usage.
BigQuery stores data in different formats such as proprietary format, proprietary columnar format, query access pattern, Google's distributed file system and others for efficient storage management.
BigQuery is fully maintained and managed. BigQuery engineers manage the updates and maintenance of the service fully without any downtime or hindrance to the performance.
BigQuery provides backup recovery and disaster recovery at a broader level. The users can easily undo the changes and revert to the previous state without making any request for the backup recovery.
27. What do you know about Google Cloud SDK?
Ans:
Google Cloud SDK (Software Development Kit), in simple terms, is a set of tools that are used to manage applications and resources that are hosted on the Google Cloud Platform. It is composed of the gsutil, gcloud, and bq command line tools. The gcloud tool is automatically downloaded with the Cloud SDK.
There are some prerequisites or the system requirements for the installation of Google Cloud SDK. Google Cloud SDK runs on specific platforms – Windows, Linux, and macOS and requires Python 2.7.x. Some specific tools in the Google Cloud SDK may have additional requirements such as Java tools used for the development of Google App Engine requires Java 1.7 or the later one.
28. What are the different installation options for the Google Cloud SDK?
Ans:
There are four different methods for the installation of the Google Cloud SDK. As per the requirement, the user can opt for any of the following to install Google Cloud Software Development Kit.
Using Cloud SDK with scripts or continuous integration or continuous deployment – in this case, the user can install google cloud SDK by downloading a versioned archive for a non-interactive installation of a specific version of Cloud SDK.
By running Red Hat Enterprise Linux 7/CentOS 7 – YUM is used to get the latest released version of the Google Cloud SDK in the package format.
Through running Ubuntu/Debian – APT-GET is used to get the latest released version of the Google Cloud SDK in the package format.
For all the other use cases, the user can run the interactive installer to install the latest version of the Google Cloud SDK.
29. What are the Google Cloud APIs? How can you access them?
Ans:
Allow users to add the power of everything to your Google Cloud-based application, and that's in the easiest manner. APIs can add power to everything from storage access to the image analysis that is based on machine learning.
Accessing Google Cloud APIs
One can easily access Cloud APIs with the client libraries from the server applications. You can use a number of programming languages to access Google Cloud APIs, by using mobile applications via Firebase SDKs or through the third-party clients. Google Cloud APIs can also be accessed through Google Cloud Platform Console Web UI or Google SDK command line tools.
30. How will you view your transaction history in the Google Cloud Platform?
Ans:
There are following steps to view the transaction history in the Google Cloud Platform –
Sign in to the Google Cloud Platform Console.
Go to the left side menu in the console and select Billing.
Select Go to linked billing account in case you have more than one billing account in order to manage the billing of the current project. If you want to check to bill for a different account, select Manage billing accounts.
Go to the Transactions.
Note that by default, you will have the view of the past 3 months' transactions in the Transactions. To perform one of the following actions, you can use the toggle on the page –
Viewing account history by the transaction type –Click All Transactions and you can sort the transactions on the basis of Costs, Adjustments, Earnings, and Taxes.
Viewing transaction history in summary or detailed view –You can find all the activities of your account billing in the Detailed view. And the transactions are grouped by the type in the Summary view so that you can have a quick view of the payments, costs, and adjustments.
Changing the data range –In this view, the user can select any predefined range like the previous month, this year, or Custom Data Range to set a range.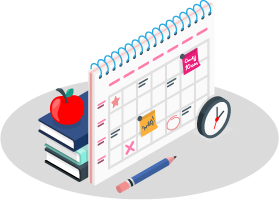 Gain Hands-on Experience in Google Cloud Certification Course
Weekday / Weekend Batches
See Batch Details
31. What is VPC in the Google cloud platform?
Ans:
Virtual Private Cloud (VPC) in GCP is a virtual network that provides connectivity to your VM instances of compute engine, GKE (Google Kubernetes Engine) clusters, and many other resources. The VPC provides much flexibility in controlling how the workloads connect regionally or globally. A single VPC can span multiple regions without communicating across the public internet.
32. What are the benefits of API?
Ans:
By using API we do not need to write the code again,just if by using already existing APIS we can implement the applications in the cloud.
33. What is scalability in the Cloud?
Ans:
Scalability is nothing but increase or decrease the service quality and ability.
34. What is the elasticity?
Ans:
Elasticity is nothing but adding or removing the virtual machine to the production environment.
35. Types of software service layers in the Cloud?
Ans:
36. What are the basic clouds in Cloud Computing?
Ans:
professional cloud
personal cloud
performance cloud
37. What are the benefits for business by using the Cloud?
Ans:
No physical infrastructure is required
Proper utilization
No pressure on maintenance
38. What are the different phases in the Cloud?
Ans:
Cleanup phase
Shutdown phase
Launch Phase
Monitor Phase
39. What are the types of applications we can implement using the Cloud?
Ans:
E-commerce applications
Internet Of Things
Storage application etc
40. Discuss the type of different kinds of layers in the Cloud?
Ans:
Physical Layer
Platform Layer
Infrastructure Layer
Application Layer
41. Is virtualization platform required to develop a Cloud?
Ans:
Yes, It will create the virtualization storage, network, application, and operating system, etc.
42. What are the factors to move to the Cloud?
Ans:
First need to check what kind of business it is, then should be very careful about backing up the data, fast accessing the server, etc.
43. Popular open source Cloud Computing platforms?
Ans:
KVM,OpenStack,docker,apache memos etc
44. What is the integrator system in Cloud Computing?
Ans:
The cloud will encompass multiple elements which will be complicated. The system measuring system within the cloud is the strategy that gives the method of coming up with the cloud, desegregating the assorted elements for making a hybrid or a non-public cloud network among other things.
45. What are large cloud providers in the market?
Ans:
Google biteable
Amazon SimpleDB
Cloud-based SQL
46. Building clocks in Cloud computing?
Ans:
Technical Architecture, Reference architecture, Deployment architecture
47. What stands "EUCALYPTUS"?
Ans:
EUCALYPTUS" stands for Elastic Utility Computing Architecture For Linking Your Programs To Useful Systems"
48. How is the payment model for a Google Cloud platform?
Ans:
Google cloud platform provides the first 12 months is the free service up to certain data limits thereafter need to pay the amount as per the data uses plans. But prices are very reasonable.
49. In the Cloud Dataflow Monitoring Interface, why are the job state and watermark information unavailable for recently updated streaming jobs?
Ans:
The Update operation makes several changes that take a few minutes to propagate to the Dataflow Monitoring Interface. Try refreshing the monitoring interface 5 minutes after updating the job.
50. Why does an organization need Cloud services?
Ans:
The organization manages workloads as a result of the subsequent reasons:
To know how their applications are running.
To know what functions they are performing.
To grasp the costs of the individual department per the utilization of the service.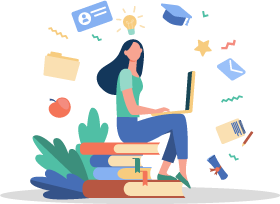 Get Google Cloud Training to Build the Cloud Skills By Certified Experts
Instructor-led Sessions
Real-life Case Studies
Assignments
Explore Curriculum
51. What is gcp storage?
Ans:
GCP storage is a cloud storage service offered by Google. It allows you to access your data from anywhere in the world at any time. This storage is highly durable, secured, and scalable. With this storage service, you can store your personal data, application data, client's data, and more.
52. What is a bucket in Google Cloud Storage?
Ans:
Buckets are the basic containers that are used to store the data. With buckets, you can organize data, and give control access. The bucket has a globally-unique name with a geographic location where the contents are stored. It also has a default storage class that is applied to the objects which don't have a storage class specified and are added to the bucket. There is also no limit on the creation or deletion of the buckets.
53. What is Object Versioning in GCP?
Ans:
Object versioning is used to retrieve objects which are overwritten or deleted. Object versioning increases the storage costs but it provides security for objects when they are deleted or overwritten. On enabling the object versioning in the GCP bucket, a noncurrent version of the object is created every time when the object is overwritten or deleted. The properties used to identify a version of the object are generation and metageneration. Generation identifies the content generation while metageneration identifies the metadata generation.
54. What is Serverless computing?
Ans:
In serverless computing, the cloud service provider has a server running in the cloud and dynamically manages the allocation of resources. The provider provides the necessary infrastructure for the user to work on without any worries about the hardware. The users need to pay for the resources they have used. It simplifies the process of code deployment while removing any worries regarding scalability, maintenance for the users. It is a form of utility computing.
55. What is Load Balancing in cloud computing?
Ans:
Load Balancing is the process of distributing the computing resources and workloads in a cloud computing environment to manage the demands. It helps to achieve high performance for lower costs as the workload demands are efficiently managed with the allocation of resources. It uses the concept of scalability and agility to improve the availability of resources to the demands. It is also used to provide health check-ups for the cloud application. This feature is offered by all the major cloud vendors like AWS, GCP, Azure, etc.
56. What is google cloud messaging?
Ans:
Firebase or Google cloud messaging is a cross-platform (Android, iOS, Web) notification solution which lets you deliver and receive messages and notifications free of cost. With this, you can send messages or notify client apps or send messages to drive user reengagement. It gives you the option for versatile messages targeting such as distributing the message to single devices, to a group of devices or to subscribed devices.
57. What is Google App Engine?
Ans:
A Paas (Platform as a Service) product, Google App Engine provides scalable services to web app developers and enterprises. With this, developers can build and deploy a fully managed platform and scale when needed.
It has support for popular programming languages such as Java, PHP, Python, C#, .Net, Go, and Node.js. It is also flexible so you can develop powerful applications.
58. How can we gain from utility computing?
Ans:
Utility computing is the service wherein you get pay-as-you-go and on-demand services in which the provider offers to manage and operate the computing services and you can choose which services to access which are all deployed in the cloud.
59. Describe the security aspects that the cloud offers?
Ans:
Some of the important security aspects that the cloud offers are as below:
Access control: it offers the control to the users who can control the access to other users who are entering the cloud ecosystem
Identity management: this provides the authorization for the application services
Authorization and authentication: this security feature lets only the authenticated and authorized users to access the applications and data.
60. Compare a cloud and a traditional data center?
Ans:
Having a traditional datacenter and a cloud datacenter has a lot of differentiating factors. Here we list some of the most important differences between a traditional and a cloud datacenter.
The initial cost is high for traditional data center whereas for a cloud it is less
You can easily scale up and scale down the cloud data centers but that is not possible with the traditional datacenter
Maintenance is a huge cost for traditional data centers unlike the cloud datacenter
Cloud offers excellent uptime which cannot be said about traditional data centers.
61. Explain what are the different modes of software as a service (SaaS)?
Ans:
The two most important types of software as a service are as below:
Simple multi-tenancy: In this type of SaaS you have your own independent resources that you don't share with anybody
Fine grain multi-tenancy: In this type of SaaS deployment the resources are shared between multiple tenants even though the functionalities remain the same.
62. How important is the platform as a service?
Ans:
The Platform as a Service is important in cloud computing. You get an application layer and it lets you have complete virtualization of the infrastructure layer and this way you can work on it like a single layer.
63. What is the difference between Billing Alerts and Budget Quotas in GCP ?
Ans:
Alerts only let customers know of any excessive usage whereas Quota restricts the usage beyond a certain point.
64. What are some GCP Billing and Budgeting services ?
Ans:
Budgets and Alerts
Reports
Quotas
65. Difference between Virtualization vs Cloud Computing.
Ans:
Cloud Computing is a collection of layers formed together to deliver a IP based computing, virtualization is a layer/module inside cloud computing architecture which will enable the providers to deliver the IaaS "Infrastructure as a Service" on the fly.
Virtualization is a Software which creates "separated" multiple images of the hardware and software on the same machine. This makes it possible to install multiple OS, multiple software and multiple applications on the same physical machine.
66. What are the Drivers of Cloud Computing?
Ans:
The globalization of business, difficult economic environment and the on-demand consumption model for consumers have increased the pressure on organizations to be agile and cost effective. Cloud computing helps organizations to be competitive and expand. The key drivers of cloud computing are cost, risk and agility.
67. Describe Public Cloud.
Ans:
Public cloud is the most common and popular cloud option adopted by users. The IT infrastructure resources like compute, network, storage in a secured manner at low cost is available in a public cloud environment. These IT infrastructures are shared amongst multiple clients therefore it is cheaper to use. All the resources are accessed and managed by a web browser over the internet.Public cloud services provided are Infrastructure as a service (IaaS), platform as a Service (PaaS) and Software as a service (SaaS). Some of the public cloud offerings are office 365, salesforce etc.
68. What is Hybrid Cloud?
Ans:
Hybrid cloud combines the benefit of public and private cloud to reduce cost and distribute workload as per business demand. Hybrid cloud allows flow of data between private and public cloud in a secure manner. It gives more flexibility and deployment options to enterprise organizations.
69. Describe the Advantages of Private Cloud.
Ans:
Provide cloud has more customizable security options and capabilities to meet organization requirements for internal users with business growth and be expanded or changed as needed compared to public cloud.
70. What Microsoft Azure?
Ans:
Microsoft Azure is a flexible, open and enterprise-grade cloud computing platform which is more fast, secure, trusted, intelligent and enables hybrid environments.
MS Azure is a Virtualized environment where we will access all the services and deploy without any hardware requirements and software license. It charges to pay as you go. If I consume for 1 hr. it will charge for 1 hr. only.
Deployment is faster.
Pay as Go model
Cost Saving
Reliable and Scalable Environments.
It's secure and can manage securely.
Google Cloud Sample Resumes! Download & Edit, Get Noticed by Top Employers!
Download
71. What is Private Cloud?
Ans:
A private cloud consists of computing resources used exclusively by one business or organisation. The private cloud can be physically located at an organisation's on-site data center or it can be hosted by a third-party service provider. private cloud, the services and infrastructure are always maintained on a private network and the hardware and software are dedicated solely to your organisation.
72. What are the Advantages of Hybrid Cloud?
Ans:
Hybrid cloud combines the benefit of both private and public cloud
It provides resource access to both internal and external users
Hybrid cloud helps to modernize applications and processes incrementally as resources permit.
73. What is Azure Cloud Computing?
Ans:
Azure computing is virtualized environments backed by service provider hardware (Datacenter) to meet the on-demand resources like cloud computing, storage, web apps etc. by internet using pay as you go model. Cloud Computing is the delivery of services like server storage, networking services, WebApps, databases, analytics and intelligence etc. & it provides the innovation, resources flexibility.
Basically, we now need to set up a data centre for each and every service as cloud computing offers all of these services in virtualized environments which we can utilize and enable the services to meet the business requirements.
Azure Cloud computing the best examples are Azure Iaas, Paas & SaaS services and Azure cloud platform which provides all services like, Big data, Compute, Analytics, reporting services, Databases, Open sources etc. which will enable the faster solution with geographical availability than traditional services in this competitive world.
74. Describe Advantages of Public Cloud?
Ans:
Economics of scale as per unit cost reduces with increase in consumption volume
It reduces time to market and brings agility in business
Users can increase and reduce consumption of resources dynamically depending on business requirements.
75. What is Cloud Armor?
Ans:
It will help your infrastructure and application to protect from DDoS attacks. It works in HTTPS load balancers to provide a defence of your infrastructure. We can allow/deny the rule for the same. Cloud Armor's are flexible in rules language which enables the customization of defence and mitigate the attacks. Even it has predefined rules to defend against cross-site scripting (XSS) and SQL injection (SQLi) application-aware attacks. If you are running a web application then it will help you on protecting from SQL injection and DDos attacks and more based on the allow and deny rules you have configured.
76. What is the use of Azure load balancer?
Ans:
Azure load balancer works on layer 4 and distributes the traffic across the VMS. The load balancer is of 2 types, Internal load balancer which is used for the internal application and external load balancer which is used for external application. Let say if you have a web application running on a set of VMs and you want to load balance then internally or externally then you can utilize the Azure load balancer. You can configure the health prob and another rule for your web application. Even if you want to apply the NAT rules you can set up the same.
77. Describe Limitations of Hybrid Cloud?
Ans:
Hybrid cloud security management is a big challenge.
Standardization of rules and policies to govern infrastructure and data governance in hybrid cloud is difficult.
78. What is an EC2 instance?
Ans:
It provides computing to AWS services, if you want to deploy a VMS then you need to use the EC2 instance and can deploy in any region. It's a highly available and scalable instance in AWS to deploy heavy workloads in Amazon EC2 instances. Even it provides the paired key to secure the remote connection. EC2 instance used to deploy the application, SQL DB and any IaaS based application. Cost for the EC2 instance based on the VMS usage per second. Even you can use this kind of solution for a heavy workload.
79. What are the demerits of Private Cloud?
Ans:
Management and IT department stakeholders should be on the same page to make private clouds.
Private cloud needs huge capital investment in the initial phase.
It takes a long time to deliver services compared to public cloud.
80. Type of storage account you used in the current project?
Ans:
Below is the storage used in various projects.
Amazon EBS: It provides the persistent block storage volume for VM instances to protect component failure and high availability.
Amazon EC2 instance: It provides the different types of instances, so we can choose the CPU, Memory and storage for VMS instances. It's on-demand, spot instance and reserved instance in Amazon web services.
Amazon S3: It's secure, durable and highly scalable storage in AWS. It can be integrated with web applications and can store a larger amount of data.
81.What services can be backed up using Azure Backup?
Ans:
Azure VMS: Azure backup will help you to take the backup of your azure VMS while enabling the Azure backup and retain the backup up to 30 days by default but you can increase up to 999 days/year/Months/Weeks as per customer requirements.
Azure SQL DB on VMs: This feature will help you to take the backup of your SQL Database instance which resides inside the VMs. This feature is in preview.
Azure File storage: It will help you to take the backup of azure file storage, If we have files stored in Azure file storage then you can enable the backup from azure recovery vault to take the backup of Azure file storage.
On-premise VMS: Azure backup will help you to take the backup of Azure onpremies VMS while setting up the Azure backup services in on-premises.
82. Describe Limitations of Public Cloud?
Ans:
Fewer options for customization.
Less secure compared to private cloud or on premises Data center.
Fixed architecture cannot (at times) grow with the needs of the business.
83. Can be replicated the AWS S3 across the region?
Ans:
Yes, you can replicate the S3 bucket data across the region. Bucket features allow you to copy the objects across different AWS regions.
84. If we store our data in the cloud, what about its integrity?
Ans:
First, assure the data cannot be modified by an unauthorized individual, entity, or program. This could happen by deploying Access Controls through Access Control Matrix (ACM) or Access Control List (ACL) revealing username, role, privilege, menu, function and object. The forensic tool may be also needed to recover from the accidental deletion by authorized users. In addition, implement also another control, checksum, to verify integrity.
Second, have data backup for occurrences like a power outage, database crash, storage failure. Given that the data is corrupted, try to identify the root cause then recover it immediately. If it doesn't go through, restore correct data from the backup. Regardless of the storage media utilized for the backup, always put it in separate logical or even better physical premise and location. A secure, confidential, safe one, obviously. Security policy, both logical and physical, applied to primary and backup data must be the same.
Third, implement algorithms and protocols namely Message-Digest algorithm 5 (MD5), Advanced Encryption Scheme (AES), Secure Hash Algorithm (SHA) and Rivest–Shamir–Adleman (RSA) to provide maximum levels of integrity management from any tampering or unauthorized access, specifically for data stored in the public cloud.
Fourth, getting data integrity verified through IT Audit activities. It could be possibly conducted by internal (from your side/provider end) or external entities (third-party/independent). As the 3rd layer of defence inside an organization, IT Auditors will be assessing, validating and testing IT General Controls and IT Application Controls as necessary to verify the consistency, accuracy and completeness of certain static as well as dynamic data.
85. Is it possible to share data across pipeline instances?
Ans:
There is no Dataflow-specific cross pipeline communication mechanism for sharing data or processing context between pipelines. You can use durable storage like Cloud Storage or an in-memory cache like App Engine to share data between pipeline instances.
86. Is there a built-in scheduling mechanism to execute pipelines at a given time or interval?
Ans:
You can automate pipeline execution by:
Using Google App Engine (Flexible Environment only) or Cloud Functions.
Using Apache Airflow's Dataflow Operator, one of several Google Cloud Operators in a Cloud Composer workflow.
Running custom (cron) job processes on Compute Engine.
87. Is it possible to access my job's worker machines (Compute Engine VMs) while my pipeline is running?
Ans:
You can view the VM instances for a given pipeline by using the Google Cloud Console. From there, you can use SSH to access each instance. However, once your job either completes or fails, the Dataflow service will automatically shut down and clean up the VM instances.
88. In the Cloud Dataflow Monitoring Interface, why don't I see Reserved CPU Time for my streaming job?
Ans:
The Dataflow service reports Reserved CPU Time after jobs are completed. For unbounded jobs, this means Reserved CPU time is only reported after jobs have been cancelled or have failed.
89. What is cloud service?
Ans:
Cloud service is used to build cloud applications using the server in a network through internet. It provides the facility of using the cloud application without installing it on the computer. It also reduces the maintenance and support of the application which are developed using cloud service.
90. Mention what is the difference between elasticity and scalability in cloud computing?
Ans:
Scalability is a characteristic of cloud computing through which increasing workload can be handled by increasing in proportion the amount of resource capacity. Whereas, elasticity, is being one of the characteristics that highlights the concept of commissioning and decommissioning of a large amount of resource capacity.
91. Mention the services that are provided by Window Azure Operating System?
Ans:
Window Azure provides three core services which are given as
92. In cloud architecture what are the different components that are required?
Ans:
Cloud Ingress
Processor Speed
Cloud storage services
Cloud provided services
Intra-cloud communications
93. What is Amazon SQS?
Ans:
To communicate between different connectors Amazon SQS message is used, between various components of AMAZON, it acts as a communicator.
94. What is Community Cloud?
Ans:
The community cloud provides a number of benefits, such as privacy and security. This model, which is quite expensive, is used when the organizations having common goals and requirements are ready to share the benefits of the cloud service.
95. Give A Brief Introduction Of Windows Azure Operating System.
Ans:
The Windows Azure operating system is used for running cloud services on the Windows Azure platform, as it includes necessary features for hosting your services in the cloud. It also provides a runtime environment that consists of Web server, computational services, basic storage, queues, management services, and load balancers. The operating system provides development. Fabric for development and testing of services before their deployment on the Windows Azure in the cloud.
96. Mention About The Top Cloud Applications Now A Days?
Ans:
Top cloud computing applications include google docs which are very fast and secure. There is also a mobile version of google docs so you can access your data from your smartphone. Pixlr and Phoenix, jaycut also are the applications used for cloud computing.
97. Mention what is Hypervisor in cloud computing and their types?
Ans:
Hypervisor is a Virtual Machine Monitor which manages resources for virtual machines. There are mainly two types of hypervisors
Type 1: The guest Vm runs directly over the host hardware, eg Xen, VmWare ESXI
Type 2: The guest Vm runs over hardware through a host OS, eg Kvm, oracle virtualbox
98. What Are The Different Datacenters?
Ans:
Containerized Data Centers
These are the traditional data centers that allow a high level of customization with servers, mainframe and other resources. It requires planning, cooling, networking and power to access and work.
Low-Density Data Centers
These data centers are optimized to give high performance. In these data centers the space constraint is being removed and there is an increased density. It has a drawback that with high density the heat issue also creeps in. These data centers are very much suitable to develop the cloud infrastructure
99. What Are Different Data Types Used In Cloud Computing?
Ans:
Cloud computing is going all together for a different look as it now includes different data types like emails, contracts, images, blogs, etc. The amount of data increasing day by day and cloud computing is requiring new and efficient data types to store them. For example if you want to save video then you need a data type to save that. Latency requirements are increasing as the demand is increasing. Companies are going for lower latency for many applications.
100. What is VPN?
Ans:
VPN stands for virtual private network; it is a private cloud which manages the security of the data during the transport in the cloud environment. VPN allows an organization to make a public network as a private network and use it to transfer files and other resources on a network.