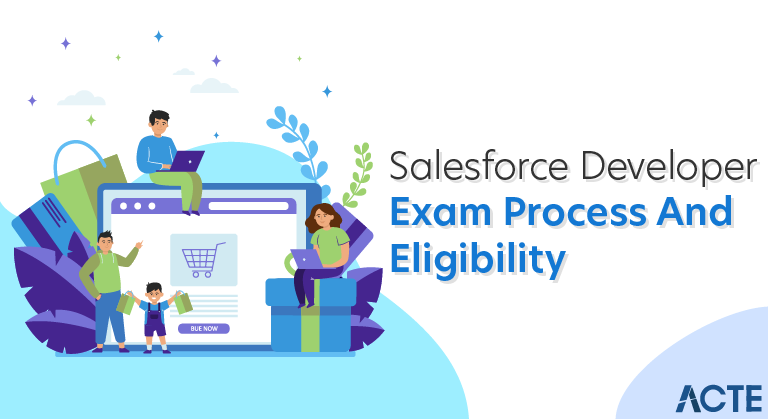 Salesforce Developer Exam Process & Eligibility | A step by step Guide
Last updated on 11th Jul 2020, Blog, General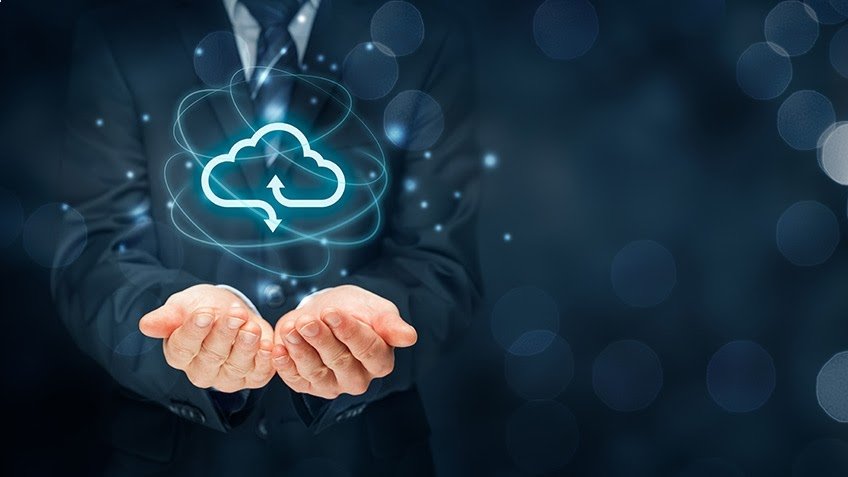 The Salesforce Developer certification is a necessary credential that bestows the necessary skills and knowledge of designing custom-made applications and analytics while being aided by declarative features of the Salesforce platform. It is a certification that proves a professional's ability to build specific data models, identify business logic, design user-interface and ensure security for customized applications. This credential helps professionals to come to terms with the value of sales and revenue income forecasts. Certified developers have the ability to better customize Salesforce applications, business processes and maintain a high degree of the workflow.
Accreditation body
Salesforce.com is the main accreditation body that dictates the structure of the Salesforce Developer certification. They have however allowed ATOs to oversee the training of eligible candidates who then must take the exam from Salesforce.com. Their website offers the examination structure as well as sample examination questions. A candidate is expected to qualify for the course through a number of prerequisites that are well documented on the website.

Who is a Salesforce Developer?
Salesforce, the world leader in Customer Relationship Management (CRM), provides many opportunities for Salesforce careers. These specialty positions primarily include Salesforce Administrators, Salesforce Consultants and Salesforce Developers.
What is the role of Salesforce?
Salesforce is a customer relationship management solution that brings companies and customers together. It's one integrated CRM platform that gives all your departments — including marketing, sales, commerce, and service — a single, shared view of every customer.
How to Become a Certified Salesforce Developer?
There are three possible certifications you can obtain:
Salesforce Platform App Builder: To learn how to use the APIs and the pre-built functions on Force.com to build custom applications.
Salesforce Platform Developer I: To learn how to build custom applications for the Salesforce platform using the Apex programming language and Visualforce user interface (UI) framework.
Salesforce Platform Developer II: To learn how to leverage the advanced programmatic capabilities of the Salesforce platform and data modeling to include more complex business logic and UIs in applications
Eligibility Requirements and Examination Process
Salesforce.com stipulates a minimum set of requirements that all qualified candidates must go through. The minimum qualification requirement is a degree in BBA, BCA, MCA or MBA. A candidate is also required to have a good understanding of the basic concepts and functionalities in the Salesforce platforms. A training provider is expected to take candidates through the Salesforce platform to enable them to qualify for the certification. Once a candidate proves that they have this qualification, they can then be allowed to apply for the certification exams.

All candidates who wish to attain the Salesforce Developer certification must ensure they have attained the eligibility criteria by obtaining the necessary training. The process to get accredited will take a candidate through a short series of stages that will require them to visit www.salesforce.com after they have undergone training for the same. Candidates then need to register for the Salesforce DEV 401 examination – the test for Salesforce developers. Candidates then need to take the exam so as to be certified. The exam is online-based having a multiple-choice questions format with 60 questions in total. The test lasts for about 90 minutes. The percentage passing score is 68%, which is a minimum score for all candidates.

Accredited Training Partner
Salesforce.com dictates the Salesforce developer certification and allows Accredited Training Organizations (ATO) to run the courses as directed by them. The developer certification gives a candidate immense benefits that can qualify them for many job opportunities. The certification is priceless and requires a considerable amount of money. It also takes up a lot of time to master what is required. right ATO. Simplilearn is one of the best training providers; any candidate can partner with. They offer the best services, having trained over 200,000 professionals all over the world. They also offer the best learning and training environment by providing amenities like 24-hour lab practice and real-life case studies. They have also maintained a high pass rate over the years.

There is no post-training required, once candidates have successfully passed the examination and received their certification? Certification holders can also add other credentials from Salesforce.com such as administration to their portfolio.

Upon visiting the Salesforce.com website, one can clearly see the requirements to achieve success in the exams. To pass the exam, an individual should not only be able to build custom applications through point-and-click capabilities on Salesforce, but also be able to design data models, user interfaces, security for customized applications, and business logic. Designing portals, reports, and dashboards are also a necessity. The examination takes the format of multiple-choice questions with 60 questions in total. The exam duration is 90 minutes with a passing score of 68%. Candidates need to register with an examination fee of $200. The examination body does not allow hard-copy or online materials inside the examination center.

The Salesforce Developer certification exam is intensive and an all-inclusive exam that requires proper attention and study. The examination body, Salesforce.com offers to revise material and examination outline to help interested candidates do well in the examination. However, it is quite normal to find one or two candidates who may fail to attain the minimum passage score of 68%. This should not worry you as you can retake the examination and attain your desired certification. Candidates, who wish to re-sit the test, must resubmit their registration details together with a retake fee of $100. You should go through the areas that you failed to increase your chances of doing well in the retake.

Career growth and role of post-certification
Salesforce Developer Sample Resumes! Download & Edit, Get Noticed by Top Employers!
Download
The job market is becoming competitive day by day; it is, therefore, wise for you to add value to your resume before you submit it for job consideration. Statistics show that Salesforce professionals are in demand in the job market. The figure being talked about here is 159% since 2008 – this information can be found on Salesforce's website. The pay bracket for Salesforce is high, close to $100,000. Salesforce developers are the most sought-after since they hold the highest recognizable credential. Most employers are now interested in employing individuals who can help their organization with high competitive skills; having the Salesforce developer certification gives you an edge over your colleagues. Salesforce requires holders of this credential to work extremely smart to try and maintain their certification.

Post examination requirement
After the examination is completed, holders of the certification need to protect their credentials by practicing their professionalism to the fullest and adhere to the Salesforce platform requirements. There is no expiration of the certification and holders are highly regarded in the sales and application developing market. There is also much more to learn by following and reading books and websites on the Salesforce platform. There are also other advanced certifications that can be taken by holders of this credential. Maintaining the credential is the most important aspect to be performed by credential holders. Holders of the Salesforce Developer certification can demonstrate high skills in the sales and application design market. One can register as a member with Salesforce.com through visiting their website and signing up as a member. This may help you study and earn other certifications offered by Salesforce.