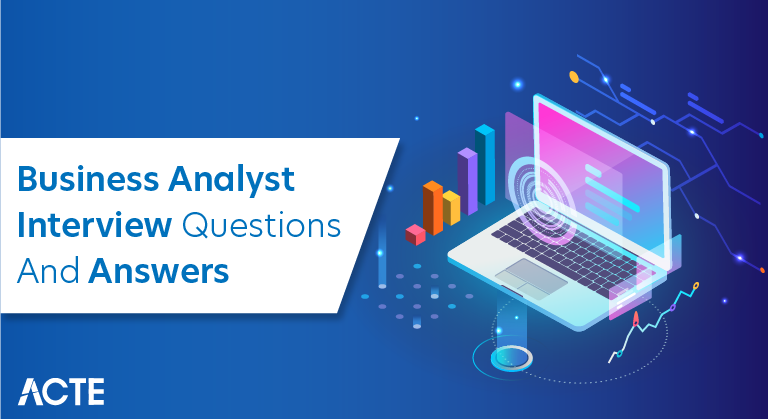 25+ [REAL-TIME] Business Analyst Interview Questions & Answers
Last updated on 03rd Jul 2020, Blog, Interview Questions
1. What does a business analyst do?
Ans:
Business Analyst conduct thorough analysis of business processes, systems, and data to identify areas for improvement, efficiency gains, and cost reductions. They are skilled in gathering and documenting requirements, creating process models, and facilitating communication among diverse stakeholders.
2. What is the importance of a business analyst in a project?
Ans:
Requirement Clarity: Business analyst's are responsible for gathering and clarifying requirements from stakeholders.
Stakeholder Alignment: Business analyst's act as intermediaries between various stakeholders, including business users, project managers, developers, and testers.
Scope Management: Business analyst's help manage project scope by defining and documenting requirements precisely.
Solution Design: Business analyst's participate in solution design by proposing innovative ideas and approaches to meet business needs efficiently.
3. How do you define a business requirement?
Ans:
A business requirement is a formal statement that outlines a specific need, constraint, or objective that an organization seeks to address or achieve through a project, system, or process. Business requirements serve as a foundation for understanding and documenting what the business expects from a solution or initiative.
4. Can you differentiate between a business requirement and a functional requirement?
Ans:
Business Requirement: A business requirement is a high-level statement that focuses on the "why" behind a project. It describes the overall objectives and goals of the organization. Business requirements are broad in scope and are meant for non-technical stakeholders.
Functional Requirement: In contrast, a functional requirement delves into the "how" of a project. It specifies the detailed functions, features, and behaviors that a system or solution must have to meet the business requirements.
5. What is a use case in business analysis?
Ans:
A use case is a valuable tool in the field of business analysis and software development. It is used to capture, document, and describe the interactions between users or external entities and a system or application.
6. How do you gather requirements from stakeholders?
Ans:
Gathering requirements from stakeholders is a fundamental task in business analysis. It involves systematically collecting, documenting, and analyzing information from various individuals and groups who have an interest or stake in a project, system, or process.
7. Can you describe the process of documenting requirements?
Ans:
In business analysis and project management, defining requirements is a critical stage. To make a clear and thorough reference for all stakeholders, it entails collecting and recording the acquired needs in an orderly and structured manner.
8. What is a Business Requirements Document (BRD)?
Ans:
High-level business needs for a project, system, or initiative are captured and documented using a formal document called a business requirements document (BRD), which is used in business analysis and project management.
9. How do you prioritize requirements in a project?
Ans:
Prioritizing requirements in a project is a critical step to ensure that the most important and valuable features are addressed first, especially when resources, time, and budget are limited. Prioritization helps in delivering the highest business value early in the project.
10. Explain the concept of a SWOT analysis.
Ans:
SWOT analysis offers a thorough understanding of an organization's position in the market by assessing both internal and external opportunities and threats, as well as strengths and weaknesses.
11. How do you validate and verify requirements?
Ans:
Validating and verifying requirements is a critical part of the business analysis process, ensuring that the documented requirements accurately represent the needs of stakeholders and can be effectively implemented.
12. What is a feasibility study, and when is it conducted?
Ans:
A feasibility study is a systematic and comprehensive assessment of the viability, practicality, and potential success of a proposed project, system, or business venture.
13. Can you explain the Agile methodology and its relevance to business analysis?
Ans:
The Agile methodology stresses teamwork, adaptability, and customer input in its iterative and incremental approach to software development and project management. Here's an explanation of Agile and its relevance to business analysis:
Iterative Development
Customer Collaboration
Adaptive Planning
Cross-Functional Teams
14. What differentiates the Waterfall and Agile project management methodologies?
Ans:
Waterfall Methodology: In the Waterfall methodology, the project is divided into sequential phases, such as requirements gathering, design, development, testing, and deployment. Each phase must be completed before moving on to the next.
Agile Methodology: Agile projects are divided into small, time-bound iterations or increments, with each iteration delivering a potentially shippable product increment. The process is iterative, allowing for continuous improvement.
15. How do you handle scope changes in a project?
Ans:
Handling scope changes in a project is a typical project management difficulty. Managing scope modifications properly is critical to keeping the project on pace, within budget, and on track with its objectives.
16. What is a Business Process Model and Notation (BPMN)?
Ans:
Business Process Model and Notation (BPMN) is a standardized graphical notation used for representing and documenting business processes in a clear and consistent manner. BPMN provides a visual language that is widely adopted in business analysis, process design, and process improvement initiatives.
17. Describe the concept of a user story in Agile development.
Ans:
A user story is a fundamental concept in Agile software development that represents a small, self-contained unit of work that delivers value to the end-users or customers of a software product.
18. How do you perform a stakeholder analysis?
Ans:
Stakeholder analysis is a crucial process in business analysis and project management that helps identify, understand, and manage stakeholders who have an interest, influence, or impact on a project or initiative.
19. Can you explain the concept of a backlog in Agile development?
Ans:
In Agile development, a backlog is a prioritized list of tasks, features, or user stories that represent the work to be done on a project. The backlog is a fundamental component of Agile methodologies like Scrum and Kanban, and it plays a central role in managing and planning the work of a development team.
20. How do you ensure that a project aligns with its business objectives?
Ans:
Clearly Define Business Objectives:Start by thoroughly understanding the organization's strategic goals and business objectives.
Develop a Project Charter:Create a project charter that explicitly outlines the project's purpose, goals, scope, and how it aligns with the broader business objectives.
Involve Stakeholders:Engage key stakeholders, including executives, project sponsors, and subject matter experts.
Regularly Communicate and Review:Maintain open and frequent communication with stakeholders throughout the project's lifecycle.
21. What are the common challenges faced by business analysts?
Ans:
Resistance to Change
Balancing Priorities
Lack of Technical Knowledge
Stakeholder Conflicts
Documentation Overload
22. How do you conduct a risk assessment for a project?
Ans:
Conducting a risk assessment for a project involves a systematic process of identifying, analyzing, and mitigating potential threats to its successful execution. This begins with assembling a diverse team of stakeholders and experts to brainstorm and categorize potential risks.
23. Describe the use case diagram's concept.
Ans:
A Use Case Diagram is a visual representation in the Unified Modeling Language (UML) that illustrates how a system interacts with external entities, known as actors, to achieve specific goals or functionalities.
24. How do you perform a Gap Analysis?
Ans:
Performing a gap analysis is a systematic process used to compare the current state of a business or organization with its desired future state. The goal is to identify discrepancies or "gaps" between the two states and develop strategies to bridge those gaps.
25. What is the purpose of a traceability matrix?
Ans:
A traceability matrix is a project management and quality assurance tool used to ensure that all project requirements are met and that there is alignment between different project components. Its primary purpose is to establish a clear and traceable link between various elements of a project, such as requirements, design, test cases, and deliverables.
26. What is SQL, and how is it used in business analysis?
Ans:
Structured Query Language, or SQL, is a potent computer language used for controlling and modifying relational databases.Analysts may obtain the data they need for analysis using SQL, which enables them to create queries that extract data from tables and databases based on predefined parameters.
27. How do you perform data modeling?
Ans:
Performing data modeling involves a structured process of understanding, representing, and organizing data to meet the information needs of an organization or project. It begins with gathering data requirements from stakeholders, followed by creating a high-level conceptual model that outlines key entities and relationships.
28. What is the significance of data dictionaries and data lineage in business analysis?
Ans:
Data dictionaries provide standardized definitions and documentation for data elements, ensuring clarity and consistency across the organization. Data lineage diagrams offer transparency by tracing the flow and transformation of data, empowering business analysts to understand data origins and dependencies.
29. How do you create a process flowchart?
Ans:
Creating a process flowchart is a structured method for visualizing and documenting a process or workflow. To begin, define the objective and outline the steps involved in the process.
30. Can you explain the concept of a wireframe?
Ans:
A wireframe is a visual representation or blueprint of a web page, mobile app, or user interface (UI) design. It is a low-fidelity, simplified diagram or sketch that outlines the basic structure, layout, and functionality of a digital product.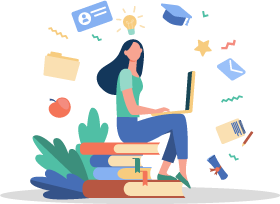 Get Hands-on Practical Business Analyst Training with Instructor-led Classes
Instructor-led Sessions
Real-life Case Studies
Assignments
Explore Curriculum
31. What is the difference between a mockup and a wireframe?
Ans:
Wireframe: Wireframes are primarily concerned with the design, organization, and usability of a digital product. They aid in setting up a page's or screen's basic structure and element placement.
Mockup: Mockups are more detailed and refined visual representations of a digital product. They aim to provide a realistic preview of how the final product will look and feel.
32. How do you conduct usability testing for a software application?
Ans:
Conducting usability testing for a software application involves a systematic process to ensure user-friendliness and effectiveness. It begins with defining clear objectives and selecting a representative group of participants.
33. Explain the principles of object-oriented analysis and design (OOAD).
Ans:
Object-Oriented Analysis and Design (OOAD) is a methodology for software development that focuses on modeling a system as a collection of interacting objects. These objects encapsulate data and behavior and interact through well-defined interfaces.
34. What is a data warehouse?
Ans:
A data warehouse is a centralized location where a company keeps vast amounts of structured data gathered from numerous sources. It is made to provide a consolidated, historical picture of the data to facilitate reporting and analytical tasks.
35. How do you ensure data security and privacy in a project?
Ans:
Ensuring data security and privacy in a project requires a comprehensive approach. It begins with understanding the sensitivity of the data involved and implementing access controls, encryption, and strong authentication mechanisms. Data masking, auditing, and monitoring are essential for tracking data usage and detecting suspicious activities.
36. Can you describe the process of creating a business process flowchart?
Ans:
Define the Process: Start by stating the purpose and parameters of the business process you wish to capture.
Select Flowchart Symbols: Choose appropriate flowchart symbols, such as rectangles for processes, diamonds for decision points, and arrows for flow direction.
Sequence the Steps: Arrange the symbols in a logical sequence to depict the flow of the process from start to finish.
Annotate and Review: Label each symbol with clear and concise descriptions. Collaborate with stakeholders to review and validate the flowchart, making revisions as needed to ensure accuracy and clarity.
37. What is version control in software development?
Ans:
Version control is a system and approach used in software development to monitor changes to source code and other project files. It is often referred to as source code management (SCM) or revision control.
38. How do you write effective test cases?
Ans:
Define clear objectives for each test case, use a consistent format, and write concise, step-by-step instructions. Ensure that test cases cover a range of scenarios, including boundary conditions and potential edge cases. Regularly review and update test cases as the software evolves, and incorporate feedback from stakeholders and testers to improve their quality and relevance.
39. Describe the role of a business analyst in system integration testing.
Ans:
The business analyst examines the test cases and integration test plan to make sure they adhere to the system requirements and business requirements that have been established. They serve as a liaison between the testing team and the business stakeholders, ensuring that all integration scenarios are fairly represented.
40. Describe about data dictionary
Ans:
A data dictionary is a centralized collection of metadata that offers comprehensive details on the data items utilized by a system, database, or organization. The meaning, organization, connections, and characteristics of data items, tables, fields, and other data-related elements are all documented in this thorough reference manual.
41. What is the term "normalization" in database design mean?
Ans:
The practice of normalization in database design is used to set up a relational database in a way that lessens data duplication and enhances data integrity. The purpose of normalization is to organize the database schema to reduce data anomalies and enable effective data manipulation and retrieval.
42. How do you perform data validation and cleansing?
Ans:
Performing data validation and cleansing is crucial for maintaining data accuracy and reliability. To do so effectively, start by defining clear validation rules tailored to your data requirements. Conduct data profiling to uncover issues like duplicates and missing values.
43. What is the purpose of a swimlane diagram in process mapping?
Ans:
A swimlane diagram, often called a cross-functional flowchart or swimlane flowchart, is a kind of process mapping tool used to depict and record complicated workflows, especially ones involving several participants or departments.
44. Explain the concept of version control in software development.
Ans:
Version control, commonly referred to as source code management (SCM) or revision control, is a methodical procedure and a collection of tools used in software development to track and manage changes to source code and other project assets.
45. How do you perform a regression analysis?
Ans:
A regression analysis is used to investigate the connection between one or more independent variables (predictors) and a dependent variable (the result or response). This analysis is used to determine the strength and type of the link, as well as to make predictions or judgments.
46. Can you describe the principles of data modeling?
Ans:
Data modeling is the process of creating a structured representation of data to facilitate database design, information management, and analysis. The principles of data modeling guide the development of effective and efficient data models.
47. What is a CRUD matrix?
Ans:
A CRUD matrix, also known as a CRUD chart or CRUD matrix diagram, is a visual representation used in business analysis and database design to clarify the Create, Read, Update, and Delete operations (often referred to as CRUD operations) associated with data entities or objects in a system.
48. How do you ensure data quality in a project?
Ans:
Ensuring data quality in a project is vital for reliable decision-making. Start with data profiling to understand its characteristics, and define clear validation rules. Implement standardized data entry and collection procedures, perform data cleaning and transformation, and regularly validate data against established rules.
49. Explain the concept of data mapping.
Ans:
Data mapping is a fundamental concept in data management and integration. It refers to the process of establishing relationships and connections between data elements in two different data sources, such as databases, applications, or file formats.
50. What is the role of business rules in decision modeling?
Ans:
Business rules play a crucial role in decision modeling by providing a structured and standardized way to define, manage, and enforce the logical conditions and constraints that guide decision-making within an organization.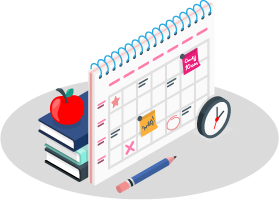 Best Industry Curated Business Analyst Certification Course By Experts Trainers
Weekday / Weekend Batches
See Batch Details
51. Describe the Pugh Matrix
Ans:
The Pugh Matrix, at times referred to as the Pugh Method or the Decision Matrix, is a tool used in decision-making that allows users to assess and contrast several options in relation to a given set of needs or criteria.
52. What kinds of SDLC models are there?
Ans:
Waterfall Model
Iterative Model
Incremental Model
V-Model (Validation and Verification Model)
Agile Model
Spiral Model
53. What is project management?
Ans:
Planning, organizing, directing, and regulating resources are all parts of the discipline of project management, which aims to accomplish certain goals and objectives within predetermined parameters of scope, time, quality, and cost.
54. What are your thoughts on risk and issue?
Ans:
Risk Management: Risk management include recognizing, analyzing, and managing possible hazards to a project or business.
Issue Management: The process of identifying, keeping tabs on, and resolving issues that arise throughout the execution of a project or commercial activity is known as issue management.
55. What is SDD?
Ans:
SDD often refers to Software Design Description. It is a document that provides a detailed description of the software's design, including its architecture, components, modules, data structures, and algorithms. It serves as a blueprint for developers to implement the software.
56. Describe UML modeling.
Ans:
UML is a standardized modeling language for visualizing, creating, describing, and documenting software and systems in software engineering and systems analysis.
57. What are the exceptions?
Ans:
Exceptions are typically errors or exceptional circumstances that need to be handled to prevent the program from crashing or producing incorrect results.
58. What are the fundamental stages of the SDLC?
Ans:
Requirements Gathering and Analysis
Planning
Design
Implementation (Coding)
Testing
Deployment (Release)
Maintenance and Support
59. How do business analysis and business analyst vary from one another?
Ans:
Business Analysis: Business analysis is a comprehensive field that includes the array of procedures, methods, and strategies employed to recognize, comprehend, and respond to the demands and problems faced by businesses.
Business Analyst: A business analyst is an individual who performs the role of conducting business analysis within an organization. Business analysts are professionals trained in business analysis techniques and methodologies.
60. What are OLTP Systems?
Ans:
OLTP systems are primarily used to process and manage a high volume of relatively simple and short online transactions, such as order processing, inventory management, and customer record updates.
61. How does R work?
Ans:
R is a strong and widely used programming language and data processing environment. It is frequently used by data scientists, statisticians, and analysts to edit data, run statistical analysis, produce data visualizations, and develop predictive models.
62. What benefits come from using R for business analytics?
Ans:
Rich Statistical and Data Analysis Capabilities
Data Visualization
Community Support
Integration
Reproducibility
Machine Learning and Predictive Modeling
63. What types of operating systems does R support?
Ans:
Windows
macOS
Linux
Unix
64. Describe the R environment.
Ans:
The R environment refers to the software ecosystem and infrastructure in which the R programming language operates. It encompasses a set of tools, libraries, and components that make it possible to use R effectively for data analysis, statistical computing, and graphics.
65. What do vectors in R mean?
Ans:
A vector is one of the basic R data structures that may be used to store and modify data. An element of the same data type, such as a number, letter, or logical value, can be included in the same-type elements of a vector, which is a one-dimensional array.
66. In R, what are logical vectors?
Ans:
In R, a logical vector is a type of vector that stores elements with a logical data type. Logical vectors are used to represent binary or Boolean values, which can be either TRUE or FALSE.
67. What kinds of objects are there in R?
Ans:
Vector
Matrix
Array
Data Frame
List
68. Which R functions allow for concatenation?
Ans:
The c() function, which stands for "combine," is the most common way to concatenate vectors in R. You can use it to create a new vector by combining elements from multiple vectors.
69. What do R data frames look like?
Ans:
In R, a data frame is a two-dimensional data structure that looks similar to a table in a relational database or a spreadsheet. It is one of the most commonly used data structures for data manipulation and analysis in R.
70. What do the R attach(), search(), and detach() functions do?
Ans:
attach() Function: The attach() function is used to add a data frame or list to the search path temporarily.
search() Function: The current search route, which is a list of the environments and namespaces that R searches in to discover objects or variables, is displayed using the search() function.
detach() Function: The detach() function is used to remove an attached data frame or list from the search path.
71. Describe the R function read.table()
Ans:
The read.table() function in R is used to read tabular data from a text file and create a data frame. It is a versatile function that allows you to read data in various formats, including plain text, CSV, TSV (tab-separated values), and more.
Business Analyst Sample Resumes! Download & Edit, Get Noticed by Top Employers!
Download
72. What R functions are available to retrieve model information in general?
Ans:
Summary Function
coef() Function
confint() Function
fitted() Function
residuals() Function
73. What does coef(object) mean?
Ans:
The coef() function is used to extract the coefficients (parameter estimates) from a fitted model object. The object argument should be a fitted model object, such as a linear regression model, logistic regression model, or any other model object for which coefficients are relevant.
74. Define deviation (object).
Ans:
The word "deviance" refers to a measurement of how well a statistical model fits a collection of observed data. The concept of deviation is frequently employed in the context of generalized linear models (GLMs), where it serves a function similar to the residual sum of squares in linear regression.
75. What do Families in R mean?
Ans:
In R, "families" typically refers to the family of probability distributions that are used in the context of generalized linear models (GLMs). The family specifies the type of response variable and the probability distribution that should be used to model it.
76. How does R's glm() function work?
Ans:
The glm() function in R is used to fit generalized linear models (GLMs), which are a class of statistical models that extend linear regression to handle a wide range of response variable types and error distributions.
77. Describe the various R data structure types.
Ans:
Vector
Matrix
Array
Data Frame
List
78. Describe Rmarkdown.
Ans:
R Markdown is a document format that combines the power of R programming with the simplicity of Markdown markup language to create dynamic reports, documents, and presentations.
79. Explain random forest.
Ans:
Random Forest is a flexible and effective ensemble learning method used in machine learning for both regression and classification applications. Each tree in the ensemble of decision trees was constructed separately from the others.
80. In R, what is shiny?
Ans:
The open-source web application framework "Shiny" in R enables you to build interactive web apps right inside of R. Without having to learn HTML, CSS, or JavaScript, Shiny was created by RStudio to make it simple for R users to create web-based dashboards, data visualizations, and interactive apps.
81. In R, what does clustering mean?
Ans:
An unsupervised learning method called clustering is used to identify patterns, structure, or logical groups in data. Without any prior knowledge of the categories, the objective is to identify significant clusters or segments within the data.
82. What is data profiling?
Ans:
The primary goal of data profiling is to assess the overall state and health of the data, allowing data analysts and data scientists to make informed decisions about how to handle and utilize the data effectively.
83. Explain the difference between data validation and data verification.
Ans:
Data Validation: Data validation is the process of checking data during data entry or data import to ensure that it meets specified criteria and adheres to predefined rules and constraints.
Data Verification: Data verification is the process of checking data after it has been stored or transferred to ensure its accuracy, completeness, and consistency with external sources or references.
84. How do you identify outliers in a dataset?
Ans:
Outliers are data points that stand out from the bulk of the data in a significant way. They can hint to abnormalities, mistakes, or intriguing trends.
85. What differentiates functional requirements from non-functional requirements?
Ans:
Functional Requirements: Functional requirements describe the specific functions, features, and behaviors that the system must perform. They define the "what" of the system's functionality.
Non-Functional Requirements: Non-functional requirements are often associated with quality attributes or characteristics of the system, such as performance, scalability, security, reliability, and usability.
86. How do you prioritize requirements when there are conflicting priorities?
Ans:
In project management and software development, it can be difficult to prioritize needs when there are competing goals. To make sure that the most crucial and useful requirements are taken care of first, considerable thought and an organized strategy are needed. 
87. What is a Business Requirement Document (BRD), and what should it typically include?
Ans:
A Business Requirement Document (BRD) is a formal document that outlines the high-level business requirements for a project or initiative. It serves as a foundational document in the project planning and requirements gathering process, providing a clear understanding of what the business expects to achieve.
88. How should scope creep be managed during a project?
Ans:
In project management, scope creep refers to when the project's parameters steadily enlarge past their initial limits. It may cause delays, higher expenditures, and a lack of concentration on the project's main goals.
89. What is the significance of Key Performance Indicators (KPIs) in enhancing business performance?
Ans:
Key performance indicators (KPIs) are essential for boosting corporate performance since they offer a precise and quantifiable means to monitor development, make wise choices, and spur advancements across a variety of organizational functions.
90. Describe R Commander.
Ans:
The R statistical computing environment's graphical user interface (GUI) is called R Commander. It aims to increase R's usability for people who might not be comfortable with the command-line interface.