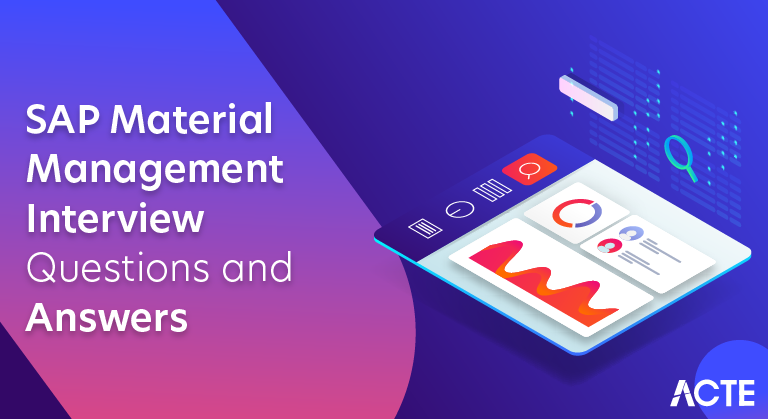 25+ Tricky SAP MM Interview Questions with SMART ANSWERS
Last updated on 04th Jul 2020, Blog, Interview Questions
SAP ERP (Enterprise Resource Planning) is a commercial software that integrates all the information in a single software, considering various factors such as time and cost. Organizations can easily meet their business demands with the help of SAP.
1) What is the use of SAP Material Management module?
Ans:
SAP Materials Management (MM) is a part of Logistics area and helps to manage the procurement activity of an organization from procurement.
It supports all aspects of material management (planning, control etc).
It is the backbone of the Logistics area which incorporates modules like Sales and Distribution, Production Planning, Plant Maintenance, Project Systems, Warehouse Management which are extremely obsessed on Materials Management module.
2) What do you understand from Procurement process in SAP MM?
Ans:
Every organization acquires material or services to complete its business needs. The process of buying materials and obtaining services from vendors or dealers is procurement.
3) Explain steps in Procurement Lifecycle?
Ans:
Requirement and Information Gathering
Procurement process starts with gathering information about product and its quantity. Then for required products and services, it is necessary to look for suppliers who can satisfy the requirements.
Supplier Contact
After gathering requirements one will look for the suppliers who can fulfill the requirements. Based on that quotation request or information request can be made to suppliers or direct contact can be made with them.
Background Review
Once the supplier is known product/service quality is checked, and any necessities for services such as installation, warranty and its maintenance are investigated. Some samples of the products can be obtained for quality examination.
Negotiation
Some negotiations with suppliers is made regarding price, availability and delivery schedule of the products/services. After this a contract is signed that is a binding legal document between supplier and ordering party. A contract will include all necessary information like price and quantity of material, delivery date, etc.
Order fulfillment
Ordered material will be shipped, delivered to the ordering party and supplier is paid accordingly. Training and Installation of product or services may also be included.
Consumption, Maintenance and Disposal
As the products/service is consumed the performance of the products or services is evaluated and any follow up service support if required is analyzed.
4) A Purchase requisition is an internal document or external document?
Ans:
Internal document, it is the phase in which purchasing department is informed about the requirement of items or services required for business purpose.
5) What are the different type of Basic Procurement?
Ans:
There are 2 types of Basic procurement which are shown below −
Procurement for Stock vs Consumption
External vs Internal Procurement
6) What is the difference between Procurement for stock vs consumption?
Ans:
Procurement for Stock − A stock material is a material that is kept in stock. These materials are kept in stock once received from the vendor. The stock of this material keeps on increasing or decreasing based on amount of the quantity received or issued. To order a material for stock, the material must have a master record within the system.
Procurement for Direct Consumption − When procurement is for direct consumption i.e. it will be consumed as soon as it is received, the user should specify the consumption purpose. To order a material for consumption, the material may have a master record within the system.
7) What is External Procurement?
Ans:
External procurement − It is the process of procuring goods or services from external vendors. There are 3 basic forms of external procurement generally supported by the Purchasing component of IT system.
One time orders are generally used for material and services that are ordered irregularly.
Longer-term contracts with the subsequent issue of release orders – For materials that are being ordered regularly and in large quantities, we can negotiate deal with the vendor (seller) for pricing or conditions & record then in a contract. In a contract you also specify the validity date.
Longer-term scheduling agreements and delivery schedules – If a material is ordered on an everyday basis and is to be delivered according to an exact time schedule, then you set up a scheduling agreement.
8) What is Internal Procurement?
Ans:
Internal Procurement − Large corporate organizations may own multiple separate businesses or companies. Internal Procurement is process of getting material and services from among identical company. So, each of these companies maintains a complete bookkeeping system with separate Balance, Profit & Loss Statements so that when trade occurs between them it will be recorded.
9) What is Special Procurement?
Ans:
Special Procurement
Special stocks are stocks that are managed differently as these stocks did not belong to company and these are being kept at some particular location.
10) What is Consignment Stock?
Ans:
Consignment Stocks
Material that is available at our store premises, however it still belongs to the vendor (seller)/Owner of the material. If you utilize the material from consignment stocks, then you have to pay to the vendor.
11) What are the common assignment types in SAP MM system?
Ans:
Plant to Company code
Purchasing organization to company code
Purchasing organization to Plant
Standard purchasing organization to plant
12) What are the different Info record types?
Ans:
Standard
Consignment
Subcontracting
Pipeline
13) How do you flag a material for deletion?
Ans:
A deletion flag can be set at client level, plant level or storage location level. Transaction MM06 is used to mark a material for deletion.
14) What is the use of Purchase Info Record?
Ans:
Purchasing info record stores information on material and vendor supplying that material. For Example: Vendors current price of a particular material is stored in info record.
15) Where do you maintain Purchase Info Records in SAP MM?
Ans:
Purchase info record can be maintained at plant level or at purchasing organization level.
16) What is Purchase Order?
Ans:
Purchase order is the formal and final confirmation of the requirements which is sent to vendor to supply material or services. Purchase order will include important information like name of material with its corresponding plant, details of purchasing organization with its company code, name of vendor, and date for delivery of material.
17) What do you understand by Goods Receipt in SAP system?
Ans:
After processing of purchase order by vendor, material is delivered to ordering party and this process is called as goods receipt. So, goods receipt is the phase in which the material is received by the ordering party and the condition and quality are verified. Once material is verified against quality then goods receipt is posted.
18) How do you post goods receipt?
Ans:
Path to post Goods Receipt −
Logistics ⇒ Materials Management ⇒ Inventory management ⇒ Goods movement ⇒ Goods movement
T-Code: MIGO
19) What are the different Procurement types that you can create Purchase requisition?
Ans:
Purchase requisition can be created for the following procurement types −
Standard − Getting finished material from vendor.
Subcontracting − Providing raw material to vendor and getting finished material.
Consignment − Procuring material that is kept in company's premises and paying to vendor for that.
Stock transfer − Getting material from within the organization.
External service − Getting services like maintenance from third party vendor.
20) How can you create a Purchase Order from Purchase Requisition?
Ans:
Purchase Order from purchase requisition can be created by following below steps −
T-Code: ME21N
21) What is Request for Quotation RFQ?
Ans:
Request for quotation is a form of invitation that is sent to vendors to submit quotation indicating pricing and their terms and conditions.
RFQ contains details about goods or services, quantity, date of delivery and date of bid on which it is to be submitted.
22) What is the use of document type in SAP system?
Ans:
In SAP system, you use Document Type to define different methods or procedures for a transaction.
23) What is free item in SAP system?
Ans:
The Price will be marked zero for free item. We can tick the item as free item while creating PO in system.
24) Why do you use Material type?
Material type in SAP system is used to group various materials based on some common properties.
25) What is Material Status?
Ans:
It is 2 digit code and is used to determine the material usability.
26) What are the different stock types in SAP system?
Ans:
Restricted Stock
Unrestricted Stock
Quality Inspection Stock
Blocked Stock
GR Blocked Stock
27) What do you understand by GR Blocked stock?
Ans:
This is conditionally accepted stock and not the unrestricted stock.
28) What are the different Stock transfer types in SAP system?
Ans:
Inter Company
Intra Company
Intra Plant
29) What is Intra plant stock transfer type in SAP MM?
Ans:
Storage Location to Storage Location
30) What is an Outline agreement?
Ans:
Outline agreement is a long term purchasing agreement with vendor containing terms and conditions regarding the material that is supplied by vendor.
Outline agreement are valid up to certain period of time and cover a certain predefined quantity or value.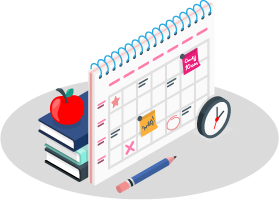 Enroll in SAP MM Course & Get Noticed By Top Hiring Companies
Weekday / Weekend Batches
See Batch Details
31) Is it possible that you can use scales in Quotation?
Ans:
No
32) What do you understand by Material Master? How Material master is maintained in SAP system?
Ans:
Material master contains information related to different material types like finished product, raw material. Material master can be used for identifying a product, purchase material, goods issue or good receipt, MRP and production confirmation.
For Material master data, use T-code: MM01 or go to Logistics → Production → Master Data → Material Master → Material → Create (General) → immediately
33) What is the use of BOM usage type 1 in SAP system?
Ans:
It is used for Production
34) How do you create Purchase Order or Purchase Requisition from Material Requirement Planning?
Ans:
The PR is created according to the safety stock mentioned for the material or can be triggered from a requirement. For creating a PO, you need to have the scheduling agreement in place. After the MRP is run the schedule lines are generated which are nothing but the PO.
35) What is MRP run in SAP system?
Ans:
MRP run or planning run is an engine which is used to fill demand and supply gap. Issues & Receipts are called MRP Elements. Issues include PIRs, Dependent Requirements, Order Reservations, Sales Orders, Issuing Stock Transfer Orders, etc. and receipts include Production Orders, Purchase Requisitions, Purchase Orders, Open Production Orders, Receiving Stock Transfer Order, Schedule lines, etc.
36) How do you check Stock Requirement List in SAP system?
Ans:
This is used to see current stock and planned receipts. Use T-code: MD04
Enter Material and Plant to see list.
37) What is the use of MRP list?
Ans:
MRP List is used to generate static report that contains planning run material wise and it displays time of MRP run at the top.
Use T-Code: MD05
38) What is the Production Order?
Ans:
A Production order is used to define the material to be produced, plant location where production has to be done, date and time of production, quantity of goods required. A Production Order also defines which components and sequence of operations are to be used and how the order costs are to be settled.
39) How do you check the available stock at any point of time?
Ans:
You can use Stock overview to check the available stock at any point of time. Stock overview can be checked using T-Code: MMBE
40) What is a Contract?
Ans:
Contract is a long term outline agreement between vendor and ordering party over predefined material or services over certain framework of time. There are two types of contract −
Quantity Contract −
In this type of contract overall value is specified in terms of total quantity of material to be supplied by vendor.
Value Contract −
In this type of contract overall value is specified in terms of total amount to be paid for that material to the vendor.
41) What is the movement type for Goods issue reversal?
Ans:
Movement type is 262 in Goods issue reversal.
42) What is the use of Material Document List?
Ans:
Material document list is used to generate any goods movement such as goods receipt, goods issue for a production order, etc.
43) Can you generate packing/picking lists for goods issue in SAP MM?
Ans:
In SAP EWM you can generate packing list.
44) What is a Scheduling agreement?
Ans:
Scheduling agreement is a long term outline agreement between vendor and ordering party over a predefined material or service which are procured on predetermined dates over a framework of time.
45) What is Quota Arrangement in SAP system?
Ans:
A particular material can be procured from different vendors depending upon the requirement. So, total requirement of a material is distributed to different vendor's i.e. quota is assigned to each source of supply. This is known as quota arrangement.
46) How do you check Quota Rating?
Ans:
Quota rating = (Quota Allocated Quantity + Quota Base Quantity)/Quota
47) What is the use of Posting Period in SAP system?
Ans:
SAP ERP systems were designed so that business can be conducted in an efficient way. Various documents like purchase order, request for quotation, goods receipt are essential documents in a business. These documents need security i.e. if any of documents is posted incorrectly then business can be affected at various concern levels. So, to secure these documents we have a concept of posting period. Posting period means it will allow you to post and make changes in the documents only in a specific time period.
48) How do you define Posting Period in a company?
Ans:
Posting period for a company can be defined using five fields which are as follows −
Maintain Fiscal Year Variant
Assign Fiscal Year Variant to Company Code
Define Variants for Open Posting Periods
Assign Variant to Company Code
Open and Close Posting Periods
49) What is the last step in Procurement cycle?
Ans:
Invoice verification marks the end of procurement after purchase order and goods receipt.
Invoice posting will update all related documents in financial and accounting.
Blocked invoice that vary from actual invoice can be processed through invoice verification.
50) What are the integral components in SAP MM?
Ans:
The Components of SAP MM are listed below:
Purchasing
Inventory management
Invoice verification
Physical inventory
Valuation
Materials requirements planning
Materials master
Service master
Foreign trade/customs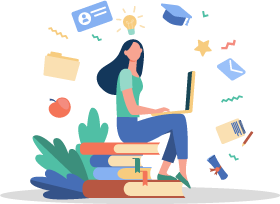 Enhance Your Career with SAP MM Training from Real Time Experts
Instructor-led Sessions
Real-life Case Studies
Assignments
Explore Curriculum
51) Mention t-code to create Purchase Requisition in MM?
Ans:
Transaction code ME51N can be used to create Purchase Requisition in MM
52) What are the various types of Basic Procurement?
Ans:
Basic procurement is of 2 types as listed below:
Procurement for Stock vs Consumption
External vs Internal Procurement
53) List few of the Common Stock Transport Order Movement Types?
Ans:
By utilizing MT 301, one step transfers of materials can be posted. The other different transport scenarios vary in the MTs by the good receipt and good Issues. Common Goods Issues may utilize MTs 303, 351, 641, or 643 in the STO. A STOs Good Receipt generally uses MT 101.
54) List the difference between SAP MDM and SAP MM?
Ans:
MM (Material Management) is a module which deals with the day to day operations of inventory management (stuff related to material valuation, storage, requirement planning etc ) and Procurement processes ( is related to goods, receipt, Purchase orders BOMs etc).
MDM refers to Master Data management, It is business specific data, which encompasses information regarding vendor/customer names, Product descriptions, along with banking information.
55) What is Pricing procedure in MM?
Ans:
In the MM module, the Pricing procedure is a channel for determining the prices in purchasing documents. This give us functionality for assigning different calculation types for various needs. During PO and RFQ creation In MM module, the pricing procedure is utilized. The total value of material is based on all the addition and subtraction such as surcharge, discount, tax, freight, etc.
56) What are the steps needed to configure pricing procedure in SAP MM?
Ans:
Maintaining Condition Table
Maintaining Access Sequence
Maintaining the Condition type
Maintaining the Calculation Schema
For the vendor, maintaining the Schema Group
For Purchasing Organizations, maintaining the Schema Groups
Assigning Schema Group to Purchasing Organization
Maintaining Schema Determination
Assigning Schema group to Vendor
Maintaining condition record
57) What are the various steps involved in Procurement Cycle of SAP MM?
Ans:
Determining the requirements of material
Determining the source
Selecting the vendor and Comparing the Quotations
Purchase Order Processing
Purchase Order Follow-Up
Receiving Goods and managing Inventory
Verifying the Invoice
Payment to vendor
58) How can we post goods receipt?
Ans:
In T-Code: MIGO navigate to post Goods Receipt using the path given below −
Logistics -> Materials Management -> Inventory management -> Goods movement -> Goods movement
59) How can a user link a document to a vendor master record?
Ans:
By using the XK01 transaction code the user can successfully link the document with the vendor master record or by utilizing the following menu path:
SAP Menu -> Logistics -> Material Management -> Purchasing -> Master Data -> Vendor -> Central -> XK01-> Create.
60) What do you mean by Special stocks?
Ans:
Special stocks are all those stocks which are managed separately as they don't belong to your company or these are stored at a specific location.
61) What are the various Special Procurement Types in SAP?
Ans:
Lister below the following special procurement types available in the SAP System:
Consignment
Subcontracting
Stock transfer using stock transport order
Third-Party Processing
Returnable transport packaging
Pipeline Handling
62) How would the user change unit of measures in mmr?
Ans:
Please follow the steps below:
Go to mm02 t.code
Enter your mat number
Now select the over screen and then select basic data 1,
Now you will find basic unit of measure which you can modify.
63) How can G/L Accounts for MM Account Determination be verified?
Ans:
The program RM07C030 verifies all the G/L account definition in your Material Master valuation class. User can Search it via Company code and Valuation area.
64) In Materials Management (MM), what is Data Archiving?
Ans:
Data archiving removes mass data which is no longer required by the system (but that still should be available for reporting) from the database. The SAP data archiving concept is typically based on the archiving objects of the Archive Development Kit (ADK).
65) Define Stock Population?
Ans:
The stock population is known as the total of all stock management units which are encompassed in an inventory sampling. All these stock management units are exclusively defined through the allocation of the stock management levels to a given inventory sampling. As a result of this, the stock population is also defined when the user allocates the level of the stock management.
66) How to make a Dummy Reservation?
Ans:
The user can try to create a new movement type with reference to 201 movement type.
67) How can the user include new custom field in Services tab for a Service PO item?
Ans:
The user can modify the description in the In the user field by customizing (SPRO) and appended a search help to it.
68) How to create movement type?
Ans:
Assume we are creating movement type 281 Goods issue for a network
Please follow the steps below:
First, navigate to Transaction OMJJ
Now the standard movement type 201
Then click on copy and overwrite the 201 with 281
Now click the Enter button, then click on Copy all
Please select the new movement type 281
Now On the left-hand column screen, click on Reversal/follow-on movement
At last fill in the reversal movement type
69) What is RTP?
Ans:
RTP (Returnable Transport Packaging) is referred to a multi-trip packaging medium (for instance, containers or pallets) through which the goods can be transported multiple times between customers and vendors. Returnable transport packaging from a vendor which is stored at a place on your premises is treated as a special stock and is clearly assigned as a belonging to the vendor. RTP is vendor's property, therefore, it is excluded from the customer's valuated stock.
70) How can the user post returnable Transport Packaging (RTP) Quantities at Goods Receipt for Purchase Order?
Ans:
A quantity of returnable transport packaging can be entered at goods receipt for a purchase order, as listed below:
In Inventory Management menu, navigate to Select -> Goods movement -> Goods receipt -> For purchase order -> PO number known -> or path PO number unknown.
On the initial screen please enters the movement type (101) and also the order number (or the selection criteria for the purchase order).
Now please select and copy the required items.
Now in the overview screen, choose Edit -> W/o purchase order -> Enter.
A popup window will appear, Please enter the movement type and the special stock indicator (e.g. 501 M ) for the quantity of returnable transport packaging.
Now please enters the returnable transport packaging items.
At last, post the goods movement.
SAP MM Sample Resumes! Download & Edit, Get Noticed by Top Employers!
Download
71) How can you transfer Posting of RTP stock between Storage Locations?
Ans:
A transfer posting of RTP stock between two storage locations is entered as listed below:
In Inventory Management menu, navigate to Goods movement -> Transfer posting -.
Now enter data to the initial screen:
Now nvigate to Movement type Transfer posting -> RTP stock -> SLoc to SLoc -> ( -> 311 M ->).
Now give the plant and the issuing storage location.
Give vendor and the receiving storage location on the next screen.
Please enter all the items.
At last, post the goods movement.
72) What is the difference between the stock transfer between two plants belonging to same company code and those belonging to different company code?
Ans:
Stock Transfer Order (STO) for Intra Company
The stock transfer between two plants are done with one Company code
Purchase Order Type 'UB' is used in this case
Delivery Type 'NL' is used
Goods Movement type is 641 for Intra Company
Item Category in delivery is NLN
Stock Transfer Purchase Order (STPO) for Intra Company
Two Different Company Codes are required for Stock Transfer Purchase Orders between two plants
Purchase Order Type 'NB' is used in this case
Delivery Type 'NLCC' is used
Goods Movement type is 643 for Inter-Company
Item Category in delivery is NLC
73) WHAT IS SUB-CONTRACTING CYCLE IN MM?
Ans:
In Sub-contracting, we send raw material or input material to sub-contractor and then receive the finished goods. A sub-contracting PO is created with item category 'L'. Input material is sent to vendor for processing with movement type 541. When GR is done using movement type 101, movement type 543 takes place automatically and takes care of consumed material.
74) WHAT IS THE DIFFERENCE BETWEEN CONTRACTS AND SCHEDULING AGREEMENTS?
Ans:
A contract is a pre-determined long term agreement to supply material or service for a certain period of time. Specific delivery dates are not mentioned in the contracts. Contracts can be of two types: Value Contract or Quantity contract
In Scheduling agreements, we can enter scheduling lines which gives details of quantity that should be delivered on specific date. Plant must be entered in SA so that materials can be delivered at plant. These are generally used for materials whose requirements are predictable.
75) WHAT IS MEANT BY BATCHES?
Ans:
A batch is a subset of the total stock of a material. It represents a homogeneous unit which has unique specification. Normally, a batch is assigned to the quantity of material produced during a given production run. A batch number uniqueness can be assigned at any of the following 3 levels:
At client level: The same batch number can be assigned only once within the entire client.
At material and plant combination level: Same batch number can be assigned to material with different specification in each plant.
At material number level: A batch assigned to a material has the same specification for all plants where material is extended. Batch number can be reassigned with a different specification for each material.
76) IF YOU HAVE A MULTI-LINEITEM PO, CAN YOU RELEASE THE PO ITEM BY ITEM?
Ans:
No, a PO is released at the header level meaning a total release or "With Classification". PRs, on the other hand, have two release procedures possible. "With Classification" as described above, and "Without Classification" where it is only possible to release the PR item by item
77) WHAT IS A PRICE COMPARISON?
Ans:
Perform a price comparison using ME49 and one may compare quotations from different vendors.
78) WHAT IS A QUOTATION?
Ans:
Once a vendor has received an RFQ, the vendor will send back a quote that will be legally binding for a certain period of time. Specifically, a Quotation is an offer by a vendor to a purchasing organization regarding the supply of material(s) or performance of service(s) subject to specified conditions.
79) WHAT ARE THE DIFFERENT TYPES OF INVOICE VERIFICATION?
Ans:
Invoices based on Purchase Orders. With purchase-order-based Invoice Verification, all of the items of a purchase order can be settled together, regardless of whether or not an item has been received in several partial deliveries. All of the deliveries are totaled and posted as one item. Invoices based on Goods Receipts. With goods receipt-based Invoice Verification, each individual goods receipt is invoiced separately. Invoices without an order reference. When there is no reference to a PO, it is possible to post the transaction directly to a Material Account, a G/L Account, or an Asset Account. You can park Invoices that reference POs and GRs as well as Invoices with no reference in the system. When you park a document or change a parked document, neither substitution nor validation is supported.
80) WHAT IS THE USE OF 'SPLIT VALUATION'?
Ans:
Within a valuation area, sometimes, we need to valuate various stocks of a material separately. It can be because of different origin, quality, status, etc. We use split valuation in such cases. In this case, material is managed at several partial stocks which are sub-stocks of main material stock. Any transaction, relevant for valuation, is carried at this partial stock level. In accounting view, we define if we need split valuation for any material.
81) HOW DO YOU SET 'AUTOMATIC ACCOUNT ASSIGNMENT' IN MM?
Ans:
Once OBYC settings are properly done, system finds the correct G/L account using the following data:
Chart of Accounts: Chart of Accounts is determined based on plant or company code used in transaction
Valuation Grouping Code: It is determined based on the valuation area. Valuation Grouping Code is maintained in t-code OMWD.
Transaction Key: eg. BSX, GBB etc. Transaction keys are determined automatically from the transaction (invoice verification) or the movement type (inventory management).
Account grouping /Account Modifier (only for offsetting entries, consignment liabilities, and price differences)
Valuation class of material or (in case of split valuation) the valuation type: The valuation class allows you to define automatic account determination that is dependent on the material. This can be achieved by assigning different valuation classes to the materials in material master (Accounting view) and by assigning different G/L accounts to the posting transaction for every valuation class.
82) WHAT IS A BUSINESS AREA?
Ans:
The business area is an organizational unit within financial accounting. It corresponds to a defined business segment or area of responsibility, to which value movements recorded in Financial Accounting can be assigned. It is usually derived automatically as it linked to other organizational units. For eg. Business area for a combination of plant and division is maintained by t-code OMJ7.
83) WHAT IS A COST CENTER?
Ans:
Cost Center accounting is used for controlling purposes. It is an organizational unit within a controlling area which represents a defined location of cost incurrence. For example, any department can be a cost center for recording all expenses incurred for that department.
84) WHAT IS A PROFIT CENTER?
Ans:
Profit Center Accounting evaluates the profit or loss of individual, independent areas within an organization. Profit center is an organizational unit in controlling to recognize your profit. Profit center is attached to material master at plant level.
85) HOW TO CREATE TAX CALCULATION PROCEDURE IN MM?
Ans:
Tax can be calculated for each line item of a PO separately based on the tax code. Earlier TAXINJ, which is a formula based tax procedure, was used. Now, TAXINN, which is a condition based tax procedure, is generally used. Tax procedure contains the condition type and necessary specification for each condition type. Account keys are assigned to condition types and these account keys determine the G/L to which the tax amount is to be posted(OB40). These account keys are maintained using t-code OBCN. (All these transactions are under Financial Accounting Global Settings Tax on Sales/Purchases Basic Settings). Tax codes are assigned to country codes and country are linked with tax procedure. Thus, based on tax code, corresponding tax procedure is determined and then calculation is done based on condition types in that tax procedure.
86) HOW IS SCRAP MATERIAL TAKEN CARE OF IN SUB-CONTRACTING?
Ans:
Scrap can be maintained in BOM as operational scrap, component scrap, By-Product or Co-Product. Common practice is to maintain scrap as by-product and receive it back along with processed material.
87) What is RFQ?
Ans:
RFQ is a Request for quotation. It is an invitation that is sent to sellers to submit quotes showing pricing and also terms and conditions. RFQ also has details regarding the date of delivery, goods and services, quantity, and date of submission also.
88) What do you mean by consumption-based planning (CBP)?
Ans:
Consumption-based planning or CBP is depended upon past consumption values. It is used to forecast to find out future requirements. These processes in CBP do not rely on the master production schedule. It is activated either when the stock level comes below a particular reorder point or when forecast needs calculating with past consumption values.
89) What is MIRO?
Ans:
MIRO means movement in receipt out. It deals with invoice verification activities in terms of bills that raised from the vendor's end. MIRO is basically used by MIRO.
90) What is an RFI?
Ans:
RFI means a request for information. It is used for the business process that assembles written information about the competencies of sellers.
91) What is an RFP?
Ans:
RFP means Request for Proposal. It is a document where a proposal is sent by a company or agency for the acquisition of some goods and services to any potential seller to send business proposals.
92) Which steps are used in the RFQ process?
Ans:
There are a number of steps used to process RFQ:
First, enter the t-code (transaction code) as ME41, then enter the RFQ type as 'AN.'
After this, write down the location, i.e., the late date when the seller submits the quotation. Now, enter the purchasing group, delivery date, and other information, and press on the click button.
After this, you will be able to watch a new screen wherein you have to fill the item codes. Now enter the item codes and also the vendor's details.
Moreover, more requests can be made as per vendors' details.
93) What is a goods receipt and post goods receipt?
Ans:
When the physical inbound transfer of material and goods are made into the warehouse is known as Goods receipt. It includes the transfer of those goods that have received from in-plant production or external vendors. Issuing of goods receipt always results in a hike in stock in the warehouse.
When the receipt of goods are posted with reference to the purchase order with which products or goods were ordered are known as a post-goods receipt. When the material is sent with reference to a purchase order, then all departments must make an entry in the system references.
94) How is the vendor created?
Ans:
You can create a vendor by using the transaction code XK01 and performing the following steps:
Add the vendor name, company code, purchasing organization, account group, and vendor address.
Add the country, bank key, bank account, and the name of the account holder.
Save the data.
This creates a vendor record in the system.
95) What data in material master is maintained at the client level?
Ans:
The general data, i.e., the data applicable to the company as a whole, is stored at the client level. ( apex training )
96) What is vendor master data?
Ans:
Vendor master data contains details of each vendor that supplies materials or services to an enterprise. The vendor master data is stored in individual vendor master records consisting of data, such as the vendor's name, the vendor's address, the currency used for the transaction, payment terms, and the contact person's name (on the sales staff).
97) What are the different sections in vendor master data?
Ans:
Following are the three sections in vendor master data:
General data— Provides general information about the vendor that can be entered into the system for creating vendor records. General data can provide the name, address, telephone, and fax of the vendor through specified search terms. Additional information can also be added to the vendor master record by the accounting and purchasing departments using the transaction code XK01.
Accounting data —Refers to financial information entered at the company code level. The financial information includes tax information, bank details, reconciliation account, payment terms, payment methods, and dunning information. You can enter this financial data using the transaction code FK01.
Purchasing data —Refers to data entered while creating a vendor at the purchasing organization level. Different purchasing organizations have different purchasing data. The purchasing data includes partner functions, purchasing default fields, and invoice verification indicators. You can enter this data using the transaction code MK01.
98) What are the prerequisites for creating a purchasing info record?
Ans:
The prerequisites for creating a purchasing info record are as follows:
Material number —Before creating a purchasing info record, the material number of the material master record should be known.
Manufacturer part number (MPN) material number —Before ordering a material that has an MPN, you must know its MPN material number.
Vendor number —You should also know the number on the vendor master record.
99) What are the differences between company-owned special stocks and externally-owned special stocks?
Ans:
The differences between company-owned special stocks and externally-owned special stocks are listed in the following table:
Company-Owned Special Stocks
Externally-Owned Special Stocks
Stocks that belong to the company but are stored with the wholesaler or the customer are called company-owned special stocks.
Stocks that belong to the wholesaler or the customer but are stored at the company are called externally-owned special stocks.
Company-owned special stocks are managed at the production level.
Externally-owned special stocks are managed at the place where they are stored. ( data science online training )
Organizational level —If the purchasing info record is for a particular purchasing organization or plant, then the code specific to that purchasing organization or plant is required.