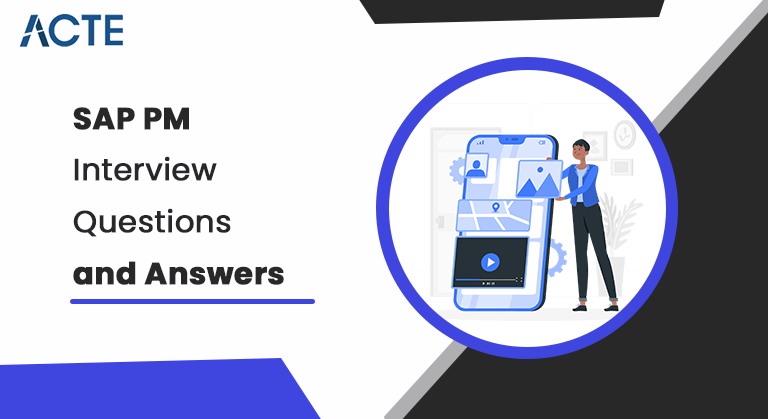 [FREQUENTLY ASK] SAP PM Interview Questions and Answers
Last updated on 12th Nov 2021, Blog, Interview Questions
If you're looking for SAP PM Interview Questions & Answers for Experienced & Freshers, you are at the right place. There are a lot of opportunities from many reputed companies in the world. According to research SAP PM has a market share of about 2.9%. So, You still have the opportunity to move ahead in your career in SAP PM. ACTE offers advanced SAP PM Interview Questions that helps you in cracking your interview & acquire your dream career as an SAP PM Developer.
1.What is the master data in SAP PM?
Ans:
Master Data in SAP PM Module :-

Equipment.
Functional Location.
Class.
Characteristics.
Maintenance Plan.
Task List – Equipment Task List, Functional Location Task List, General Task List.
Catalog.
Construction Type (Material BoM).
Equipment Bill of Material.
Functional Location Bill of material.
Main Work Center.
Measuring Points.
Counters.
Permits.
2.What is purpose of Technical ID field in equipment master data?
Ans:
Technical id field should have the technical id of equipment according to engineering drawing. For example: There is an equipment 10002745, now operations and maintenance department can not find out this id in engineering drawing. Therefore, therefore, there should be some field in master data where we can maintain technical id.
3.What is purpose of construction type in equipment master?
Ans:
Construction type in SAP PM has a very interesting an important role to play. Many times while doing maintenance activities maintenance technician needs material for general usage like Cotton waste, lubricant, brush, ambree paper, PVC tape, Teflon tape, packing tape etc. These materials are used in all maintenance activity frequently. These are not spare parts of a particular machine. Material of general usage should be readily available at the time maintenance.
4.Is it possible to change the equipment category once created?
Ans:
Yes, it is possible to change the equipment category of an equipment. Please go to t code IE02, then go to top menu bar and click on Edit and then click on Change category.
5.Where does cost of CAPEX order settled?
Ans:
CAPEX orders are settled on WBS elements.
6.What is t code to create a catalog code and code group?
Ans:
7.What is object information key in SAP PM?
Ans:
Object information key is a special information window which pops up while creating maintenance notification. It contains a brief historical information about the technical object.
8.How many ways you can create a maintenance order in SAP?
Ans:
There are 6 ways to create a maintenance order in SAP PM Module:-

T code IW31: You can create a maintenance order using t code IW31. This is to most common method to create a maintenance order.
From Maintenance Notification: You can create a maintenance order through a notification. There is a separate button provide with white sheet.
T code IW34: You can create maintenance order with reference to a notification using t code IW34. I request you to run this t codes in SAP and check out the initial screen. Generally end user does not use this but for interview purpose you should know it.
T code IW81: You can create refurbishment order using this t code. No other order can be created using this t code.
Scheduling of Maintenance Plan: When you schedule a maintenance using IP10 or IP30 t code system triggers a maintenance order as per the schedule. Here maintenance order is triggered automatically.
T code IW28: IW28 displays list of notifications in change mode. At the top application tool bar there is an option to create maintenance order. You will have to select the notification and click on create order white sheet. This will redirect you to t code IW34 screen.
9.Suppose I have two counters in a multiple counter plan. One is 1000 kms and another is 2000 running hours. If I want to trigger a maintenance order when both criteria are full fill or if any one of the criteria full fills. Do I need to make an enhancement in system or there is an SAP standard setting to achieve this?
Ans:
There is an standard facility in Multiple counter plan where we can assign two counters and put the condition whether we want both conditions to satisfy or any one condition to satisfy to trigger the maintenance order. To check this facility you have to run t code IP43. Then enter desired information and go to tab "Maintenance Plan Scheduling Parameters". Under this tab there is a box with title "Operation Type", here we have two radio buttons 'AND' & 'OR'.
10.Why does settlement of a maintenance order is important?
Ans:
Settlement of a maintenance order is important because if we will not settle the cost on a valid receiver such as cost center, internal order, WBS element etc then cost will remain on the maintenance order and not reflect in management reporting. Management reporting is important for profitability analysis.
11.What is structure indicator?
Ans:
Structure indicator specifies the general structure of functional location label. It contains edit mask which decides the format or syntax of label and hierarchy levels.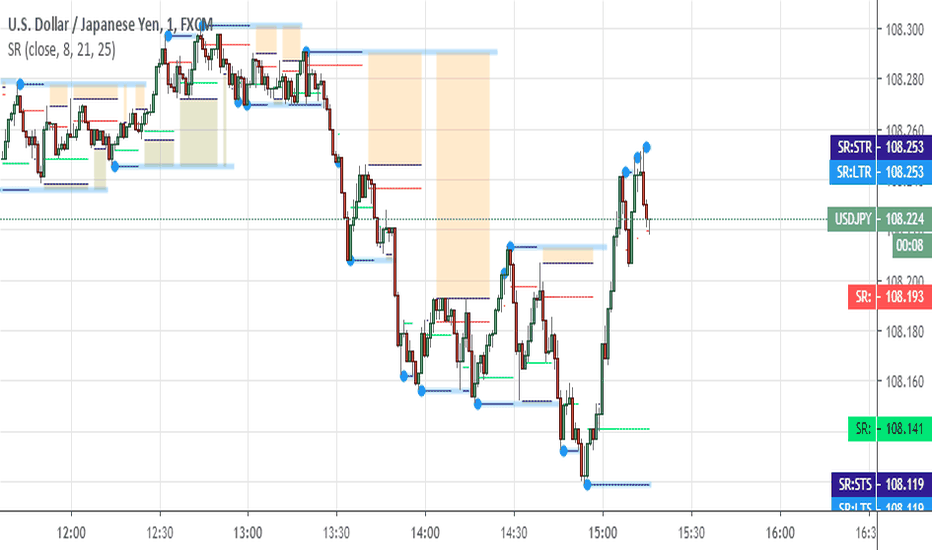 12.Is it possible to assign a user status to the operation and sub operation of a maintenance order?
Ans:
It is possible to assign user status to the operation of a maintenance order but not to sub-operation.
13.What is call horizon?
Ans:
Call horizon is a scheduling parameter. It is assigned in maintenance plan header. It decides the maintenance order call date. If the maintenance cycle is 100 days and call horizon is 100% then maintenance order will be triggered on 100th day. If call horizon is 80% then maintenance order will be triggered on 80th day.
14.Is it possible to have Call Horizon unit in Days also?
Ans:
Yes, we can have call horizon in Days also. In fact we can have it in working days. So that we can call the maintenance order in advance as per the number of days mentioned in call horizon. We will have to activate a business function LOG_EAM_SIMPLICITY. Take help from basis to activate this business function.
15.What Is The Use Of Item Number In Maintenance Order?
Ans:
Item number refers to the number (not material number) to identify the material component that is to be used for an operation in the maintenance order.It is generally given in increments of 0010.It is the first field in the Components tab of a maintenance order.
16.What Is Refurbishment Order? Explain The Total Cycle?
Ans:
Refurbishment order is used for up gradation of damaged /defective spare parts and are segregated as condition based . eg C1, C2 and C3.

CYCLE:-

Ans:

Create refurbishment order- withdrawal of spare parts from store- refurbishment execution- order completion confirmation- refurbished parts back to store- goods receipt for returning.
17.What Are The Common Pm?
Ans:
What about class & characteristics is it also the same thing counter is triggers order when particular value set comes ,so is it possible to trigger it on alpha bet instead of digit reference for any type of counting . i.e. Is it possible to count alpha bet instead of digit?When I search that t code on sap forum It will show for sub order .So when & why we create sub order.What is significance of T code iw36.In IMG settings, Maintain the Value category for Internal labor cost, and assigned to appreciate cost elements group.
18.How To Add The Counter Plan And Strategy Plan In A Single Maintenance Plan?
Ans:
Multiple counter plan and strategy plan cannot be added together, If u add counter plan with a strategy, counter plan will be taken into consideration ,strategy will not be considered.
19.How Can We Assign Measuring Points To A Strategy Plan Like Compressor Running Hrs?
Ans:
Go to the change equipment transaction , then extra, then add or replace counters. then select the desired counter by F4 help. you can't directly add counters or measuring pts to a maintenance plan.U can do this for equipment , FL and PRT only.
20.What Is A Milestone Confirmation?
Ans:
The milestone confirmation is a special form of confirmation, in which the confirmation of one operation causes other operations or sub operations to be automatically confirmed at the same time. Milestones are operations that have the corresponding indicator in the control key.Operations can be defined as milestone operations in their control keys. If a milestone operation is confirmed, then previous operations are automatically confirmed.
21.What Is Work Center Category?
Ans:
Basically work center category decides the capacity (means ability to do work). The category defines the activity type for costing and scheduling the categories mainly we come ac-cross in the production are labor and machine. Hence to define labor cost, machine cost and setup cost we define work center category to create work center and we enter defaults therein. For a period of time if there are no much changes we generally prefer production line, and if there are much changes in the production we prefer activity type for individual order which we call production order. By this you can understand cat type 001 for machine and cat type for labor.
22.How To Schedule Counter Base Maintenance Plant For Dg In Power Plant That Need 800hr Per Month Mains This Steps I Followed.I Have Created Meas Pt With Counter (ik01) Created Meas Document Ik11 Then Schedule Thru Ip10.but Not Getting Due Order List In Ip24.
Ans:
First of all, you cannot get 800 hrs per month…
For counter based… it will schedule in two days… like.. days and hours… but.. if u schedule in IP10..it will take the annual reading and schedule the dates.. So.. if the running hrs didn't reach, but the date reached… so.. it will open a order…
Give the annual reading according to the running hrs of the DG.. then u will get.
23.How To Set The Deletion Flag To Functional Location And Also Want To Know How To Hide The Flagged Functional Location?
Ans:
You can use transaction code IL02 to change functional location, highlight the respective functional location and go to edit at the top tool bar, their you select functions change and their you can click delete, to set a flag delete.You cannot hide this functional location when you display IH01 , the functional location hierarchy is displayed but once you click it , the screen appears showing the functional location is created with flag for deletion.
24.What Is Meant By Single Cycle Plan ?how It Works?
Ans:
Single cycle plan is may be performance-based or time-based but here it not required to maintain strategy.By entering main. category we will create meant. plan for particular object by using t-code IP41.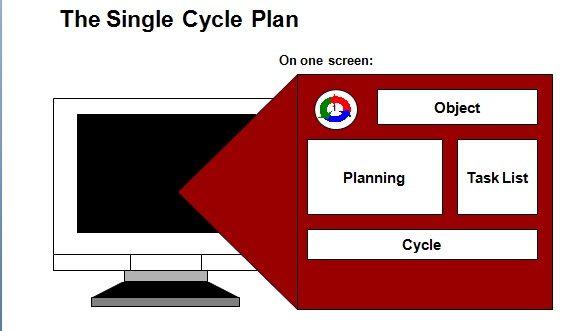 25.What is Edit mask?
Ans:
Edit Mask is a part of structure indicator. It defines the format of functional location label. Edit Mask decides the type of characters allowed in functional location label.For ex:-

A ⇒ Alphabet
N ⇒ Number
X ⇒ Alphanumeric
S ⇒ Special Characters
Edit Mask ⇒ NN – ANN – ANN – XXX
26.What do you understand by the term "SAP Plant Maintenance"?
Ans:
The SAP Plant Maintenance application feature allows the company with a mechanism for all maintenance tasks to be undertaken out already. Both maintenance functions are connected, and thus, this framework is deeply intertwined with other modules – Production Planning, Inventory Control, and Sales and Delivery (SD).
27.Can you explain Breakdown Maintenance?
Ans:
In SAP PM, there is a breakdown in some of the equipment that demands a reaction from the Repair service. The procedure for solving this state is known as Breakdown Maintenance.
28.Explain the usage of CATS.
Ans:
CATS is nothing but a Cross-Application Timesheet feature, which is a technique used to monitor time and activities in Plant Maintenance. Staff should register their data and thereby minimize the administrative workload.
29.The service contract is assigned to which piece of equipment?
Ans:
The contract for the service is given to the inventory. The equipment leader determines the material for the equipment. This mechanism is not anticipated to control equipment acquired from suppliers, where utility is offered instead of the operation.
30.Can you explain Equipment Master?
Ans:
The Equipment Master refers to one of the master data components within the Operations & Maintenance environment, i.e., the SAP plant's repair module.
31.List out the functions of the Equipment master.
Ans:
In the SAP method, you can handle specific info from a maintenance context.You may undertake independent maintenance tasks in each mechanical object on the framework. You may utilize this to keep a collection of all operational activities done on a technological component. If you wish to see the object data for an extended duration, you will use the same equipment master record.
32.What are the various Maintenance Planning types that can be incorporated in an organization?
Ans:
Maintenance planning should be planned out as per the framework of the organization. You recognize the activities under maintenance planning according to the system and the technical structures you have specified. Its type is:-

Centralized Maintenance Planning.
Decentralize Maintenance Planning.
Partially Centralized Maintenance Planning.
33.If there was a wrong master data entry for equipment, how would you resolve it?
Ans:
To make corrections to the master log of equipment-There is a probability that data has been manipulated, or that you entered information incorrectly, and that you have to amend the master record.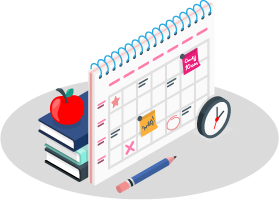 Learn Splunk Certification Training Course to Build Your Skills
Weekday / Weekend Batches
See Batch Details
34.Workplace safety depends on which factors, according to you?
Ans:
Technical guidelines for the program.
Company of the Maintenance Division Task Category.
Employee expertise and performance.
35.The category of available location is determined by which functions?
Ans:
Change records, status records, capital, material identification element, partner recognition, determining point level.
36.Distinguish between equipment being charged and not charged for service.
Ans:
Explore equipment blends. Forms of group and services to accomplish the intended goals.
37.What is Cost Centres and Cost Elements in SAP PM?
Ans:
If the cost of maintenance is of even the slightest interest, cost centers and cost elements must be defined from the CO (Controlling) module. Costs incurred by work orders may be settled to cost centers. Cost centers are also used to determine the rate at which people are charged to work orders.
38.What is Bills of Material?
Ans:
Before bills of material can be defined for any module, the materials that make up the bill of materials must first be defined, typically from the MM (Materials Management) module. Work with those responsible for the maintenance of material records to define materials required for BOM use.
39.Explain about Work Centers.
Ans:
Plant Maintenance Work Centers are based on the same functionality as Production Planning Work Centers in the R/3 system. That is, an entity with a finite capacity for work can be defined as a Work Center, whether it is a person or a machine.
40.What is Plants?
Ans:
One or more plants appropriate for a company's operations must be defined. In the Plant Maintenance module, these plants are often referred to as Maintenance Plants. It is best to work with those configuring other modules to determine what plants must be defined in R/3.
41.How to explain Planning Plants in SAP PM?
Ans:
In the Plant Maintenance module, these plants may also be referred to as Maintenance Planning Plants. Planning Plants are "chosen" from the list of Plants defined previously as a plant where maintenance planning is carried out. If maintenance planning, including materials planning, is performed at every plant, then every plant will be also be defined as a Planning Plant.
42.Assignment of Planning Plants –what it means?
Ans:
Once the plants and planning plants have been defined, the assignment of maintenance plants to planning plants must be done. Beside each maintenance plant listed in the configuration step in the IMG, the appropriate planning plant is entered or chosen.
43.How to assign Internal Number Range?
Ans:
An internal number range is numeric only, characters are not permitted, starting from a specific number and ending at a specific number. Internal numbers, when used, are assigned to an item automatically by the system. The next available number is always used and no selection of numbers is possible by the system users.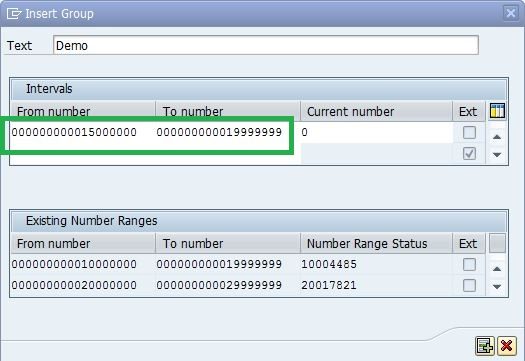 44.What is External Number Range.
Ans:
An external number range can be numeric, alphabetic, alphanumeric, and may contain certain special characters (consult the SAP documentation). This can be useful in cases where specific values need to be assigned to items.
45.What is Permits?
Ans:
Within the Implementation Guide, only permit categories and permit groups are defined. The actual permit definitions themselves are defined as master data, outside of the IMG, to more easily accommodate definitions and changes. One or more permits can be associated with an object such as a functional location or a piece of equipment.
46.How to define Permit Categories.
Ans:
A permit category is simply a logical grouping of permits. For example, permits related to safety could belong to the Permit Category "Safety."
47.How to define Permit Groups
Ans:
Defining Permit Groups allows the use of the classification system for permits. If permits are not to be classified further than grouping them into categories in the previous configuration step, this step need not be performed.
48.Explain about Warranty Counters.
Ans:
A characteristic may be supplied here to provide a warranty-related counter. The characteristic must have already been defined in the Classification system. The counter may be used to represent, for example, operating hours. Another counter may be used to represent, for example, time. The counters can be checked each time that a piece of equipment breaks down in order to determine whether the equipment is still within its warranty period.
49.How to define Partners?
Ans:
A partner, from a Plant Maintenance perspective, is a person or other entity that has anything to do with a work order (or other object), for example. Work order-related partners include, but are not limited to, person responsible, department responsible,vendor, and so on.
50.What is Functional Locations in SAP PM?
Ans:
A functional location can be used to organize equipment or other functional locations into logical groups usually based on function and/or geographic location.
51.What is Measuring Points?
Ans:
A measuring point, simply stated, defines a place on a piece of equipment at which some type of measurement is taken. The measurement may be pressure, cycles, miles, or one of many other types of measurements. Measuring points may also be defined for functional locations, if appropriate.
52.Define Consumable Types.
Ans:
Fleet equipment may consume certain materials, such as gasoline (petrol), lubricating oil, and engine oil. Those consumables may be defined here.
53.How to define Usage Types for Fleet Objects.
Ans:
The purpose of fleet objects may be defined here. An example of a usage for a fleet object might be "Company Business Only." Define Engine Types for Fleet Objects Engine types, such as gasoline, diesel, electric, etc. may be defined here.
54.Define Object Types.
Ans:
Additional categories relevant to object linking may be defined here.
55.Which Work Center Category is used for plant maintenance work center?
Ans:
56.Which t code is used to create refurbishment process?
Ans:
IW31 and IW81. This questions can be asked and interviewer expects you to answer both t codes.
57.Which equipment category is used to represent Laboratory equipment?
Ans:
58.Where do you assign activity type in master data?
Ans:
We assign Activity type in Main Work Center. From main work center it automatically copy to maintenance order.
59.What is t code for deadline monitoring?
Ans:
60.Is it possible to schedule an individual plan? What is the t code?
Ans:
Yes, it is possible to schedule an individual plan. You can use t code IP10 to do so.
61.Which movement type is used to post goods movement against reservation triggered from maintenance order? Is it possible to change it?
Ans:
Movement type 261 is used to post goods against reservation triggered from maintenance order. Yes, it is possible to create a custom movement but it is not recommended to do that.
62.What is the t code to create Activity type? Who create activity type?
Ans:
KP26 is the t code to create Activity type. Generally CO consultant creates the activity type. However, plant maintenance consultant should also know the process to create the activity type.
63.What is the criteria to change the equipment category?
Ans:
There are four important criteria to change equipment category. First one is that both categories must have same reference category type.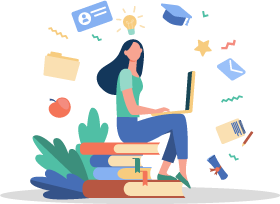 Get JOB Oriented Splunk Training for Beginners By MNC Experts
Instructor-led Sessions
Real-life Case Studies
Assignments
Explore Curriculum
64.Which material type is used for maintenance spare parts?
Ans:
For spare parts (Stockable) material type is ERSA and for non stock items material type is NLAG.
65.Why Manufacturer field is important in equipment master and functional location master?
Ans:
"Manufacturer" is used in reports such as MCI2, IE05, IH06. By using these reports we can analyze which Manufacturer machinery is undergoing maintenance most. We can also analyze which Manufacturer machinery is taking maximum efforts and cost of maintenance. Therefore, business can take important decisions while making future purchase of plant machinery from that manufacturer.
66.What are various possible settlement receivers in a maintenance order?
Ans:
For the Maintenance there are number of settlement (or cost) receivers but only few are relevant in practical scenario.
67.What is SAP Plant Maintenance?
Ans:
SAP Plant Maintenance application component provides the organization with a tool for all maintenance activities to be performed. All the activities that are performed under maintenance are interconnected and hence this module is closely integrated with other modules- Production Planning, Material Management, and Sales and Distribution (SD).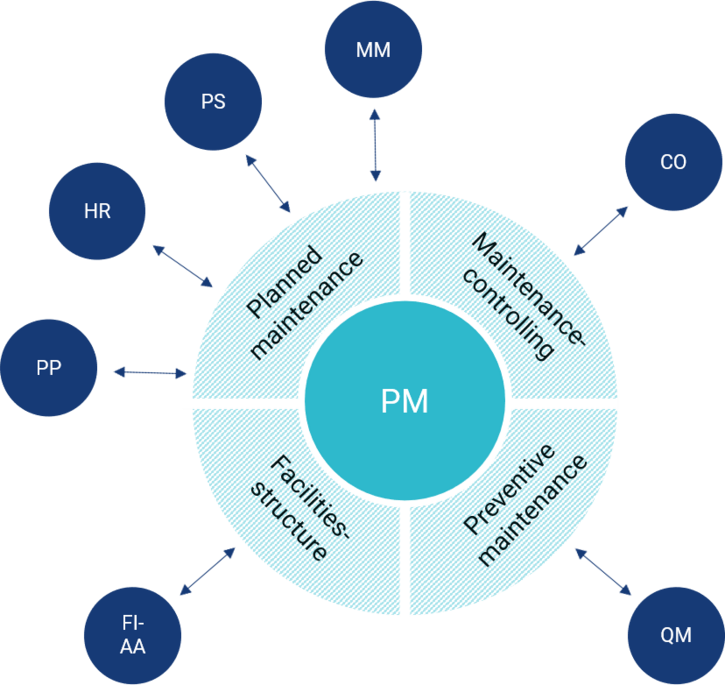 68.What are the key responsibilities in SAP Plant Maintenance?
Ans:
You perform the following activities under Plant Maintenance − Inspection Inspection is done to check the actual condition of a technical system. Preventive Maintenance Preventive maintenance is used to maintain the high availability of the technical system. It includes maintenance planning and works scheduling activities for technical objects. The repair involves all measures that can be performed to restore the ideal condition. The repair process it is can be performed at many planning stages- like work scheduling, resource planning, and initial costing, etc. and you can respond immediately w.r.t to a damage event causing production shutdown. You can create required Purchase requisition, processed work orders to reduce the downtime.
69.What is Equipment Master Record?
Ans:
Equipment is known as an individual object in the system that is maintained independently. Equipment can be installed at different functional locations. You can create individual equipment in an organization based on the Object-based structure of a technical system.
70.What is Breakdown Maintenance?
Ans:
In SAP PM, when there is a malfunction occurs for any of the equipment which requires a response from the Maintenance team. The process of correcting this situation is known as Breakdown maintenance.
71.What is the Refurbishment process?
Ans:
Refurbishment is defined as a process to repair spare parts and to return the spare parts to the warehouse or to the equipment. You can define a Refurbishment order as a Maintenance order by which you can execute the process of refurbishing damaged equipment and to perform this you need material and Serial # combination.
72.What is the use of CATS?
Ans:
Cross-Application Timesheet component is a tool used for recording time and tasks in Plant Maintenance. Employees can record their own data and hence ease the administrative workload.
73.What are the activities of an SAP PM?
Ans:
The SAP PM consists of the following activities such as preventive measures to maintain and measure the ideal situation of a technical system, to establish and measure the actual condition of a technical system, repairs to restore and measures the ideal situation of the technical system and other steps that need to be taken using the maintenance organization. The SAP PM is closely combined with other programs such as production, controlling, Sales and Distribution, personnel management, and material management. The data is kept current always and the processes which are mandatory for Customer Service and Plant Maintenance have triggered accordingly in other fields consider the example, a purchase requisition for non-stock material in the purchasing area or materials management.
74.What is the use of the field "Standing order"?
Ans:
The Standing orders are used to perform current maintenance jobs and help to settle them at the end of the month instead of creating a fresh PM order every time. You can attach sub-orders to the standing orders by using order hierarchies and can settle them to the standing order to bring you the more precise recording of maint costs at the level of sub-order and the budget monitoring at the level of the standing order.
75.What is the use of item numbers in the maintenance order?
Ans:
The item number is the number that is used to identify the material component to perform operations in the maintenance order. In the components tab of a maintenance order, it is the first field and it is generally defined in increments of 0010.
76.Where is a service contract is assigned to a piece of equipment?
Ans:
The service contract is assigned to a material. In the Equipment master, the Material is assigned to the equipment. This functionality is not designated for managing equipment that is bought from vendors, where we are getting service instead of providing services.
77. What is a multiple counter maintenance plan?
Ans:
A multiple counter plan can be created without a maintenance strategy and is used for performance-based maintenance. In the multiple counter plan, you create maintenance cycles and allocate counters of equipment or functional locations with different dimensions to them.
78.Is the functional location structure indicator unique across the system?
Ans:
Across clients but not systems.
79.What steps must be defined in customizing for alternative labeling?
Ans:
Activate alternative labeling and indicators for the primary label. Create a new structure indicator, define the labeling system.
80.What level of functional locations should be changed for alternative labeling?
Ans:
Second level functional locations are to be changed, in changing master records extras>alternative labels>overview, change label 'internal view' choose structure indicator, and press refresh.
81.For an equipment master record what fields need to be filled in?
Ans:
Depends upon the Equipment. Normally, the fields which used to maintain in an Equipment master are:

Equipment Category, Constr.type (serialized), Planning Plant, Work center, Plant, Maintenance plant, Location. You can attach equipment to another using the superior Equipment filed.
82.Can a service order be generated automatically without running IP30 if we have scheduled a maintenance plan?
Ans:
Yes, you can get a service order (PM Order) against this plant maintenance order with the control key as PM03 you can get PR from PR. You can get service order again here MM integration if the auto PO concept used then auto PO (service order) gets generated.
83.Explain the integration points between PM and MM/FICO during the PM configuration.
Ans:
Below is some integration aspects: Integration with MM:-

Material master record for Batch Managed material as Equipment.
Reservations and Goods Issue for Maintenance Order.
Material valuation class/types for refurbishment materials as equipment.
Triggering PR from Maintenance Order.
84.How to configure the integration of PP and PM, where it is being done in SPRO, what are the pre-requisite, and what are the steps.
Ans:
In SPRO – Under Maintenance and Service order —> general data —-> "Create System Conditions or Operating Conditions" –> check the box for PM Reservation:-

In the equipment Master,
Under the Location tab, mention the PP work center and
In the Order Header data,
Give the system condition as "0" ie M/C not in operation.
85. How do you define equipment/material loaned/leased to a customer?
Ans:
Read the documentation on 'Structuring Technical Systems' in 'Plant Maintenance / Service management' modules. You need to define the sales area (sales org/dist channel/division) for equipment with the equipment category being one for which the equipment reference category is 'Customer Equipment'.
86.Where to get the table which is having user status with Notification number. (not the system status).
Ans:
From the table, QMEL gets OBJNR(object number) using the QMNUM( notification number).
Using this OBJNR gets STSMA( Status Profile) from table JSTO.
Using the OBJNR get STAT(object status) from table JEST. You may/ may not get multiple object status for an Object number.
The system status number will start from E. User status number will start from me.
To get the text of the status, use the status number (STAT) and STSMA to get the status text from table TJ30T.
SAP QM Sample Resumes! Download & Edit, Get Noticed by Top Employers!
Download
87.What is the menu path for displaying the structure of a functional location in list form and as a graphic?
Ans:
plant maintenance>technical objects>functional location>structural display.Give five examples of functional location structures.Chemical Process, Energy (power station), Property Management, Transport, Steelworks, Production line.
88. Explain the SAP PM Library?
Ans: