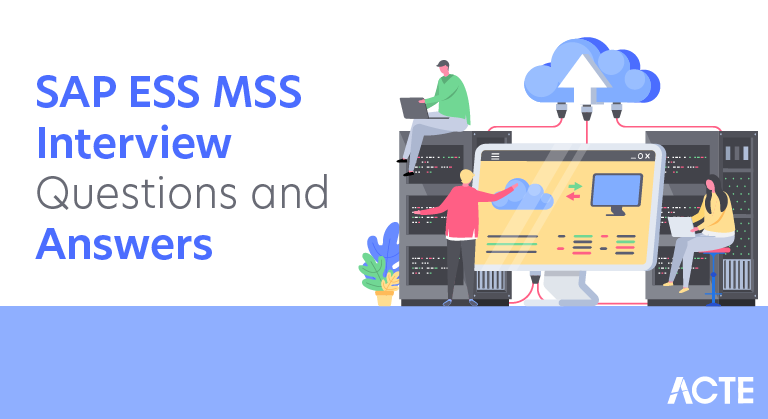 25+ Tricky SAP ESS MSS Interview Questions with SMART ANSWERS
Last updated on 04th Jul 2020, Blog, Interview Questions
These SAP ESS MSS Interview Questions have been designed specially to get you acquainted with the nature of questions you may encounter during your interview for the subject of SAP ESS MSS. As per my experience good interviewers hardly plan to ask any particular question during your interview, normally questions start with some basic concept of the subject and later they continue based on further discussion and what you answer.we are going to cover top 100 SAP ESS MSS Interview Questions along with their detailed answers. We will be covering SAP ESS MSS scenario based interview questions, SAP ESS MSS Interview Questions for freshers as well as Hadoop interview questions and answers for experienced.

Q1. What is SAP ESS?
Ans:
Collection of services designed to provide individual employees access to view and maintain their own data ESS today Currently in its third generation Runs within the SAP Portal Has become a defacto requirement for business where a sizable percentage of employees have computer access.

Q2. What Is Manager Self-Service (MSS)?
Ans:
Integrated applications that give managers information and process initiation capability for their staff Currently in its second generation and Runs within the SAP Portal but not as prevalent due to change management challenges.

Q3. How does the Business Package for Manager Self-Service fit into the SAP Enterprise Portal product offering?
Ans:
Apart from portal technology, SAP Enterprise Portal offers a wide range of premium content packages. SAP ERP Financials Portal Solutions fall under the category of premium content and are offered in Business Packages, e.g. in the Business Package for SAP Manager Self-Service.

Q4. Does the Business Package for SAP Manager Self-Service cover all MDT functions?
Ans:
All the fundamental functions of MDT are available in the Business Package for SAP Manager Self-Service. The Business Package for Manager Self-Service offers new services for the individual subject areas, such as Employee Data, Appraisals, Compensation Adjustments, and Cost Center and Budget Information.

Q5. What are the phases of Manager Self-Service?
Ans:
Manager Self-Service (MSS) provides an intuitive interface for Line Managers based on the SAP Enterprise Portal (SAP EP) technology. In the area of Compensation Administration, a single scenario will help Line Managers plan salary adjustments, bonuses and grant LTI awards.
Compensation reviews in Manager Self-Service can be split into two steps:
The planning phase, during which the Line Manager performs the necessary adjustments and submits them for approval to his/her higher manager.
The approval phase, during which the higher manager either approves or rejects the submitted adjustments.

Q6. How do I run reports within MSS?
Ans:
Instructions for running reports in Trent.

Q7. How can I authorize multiple tasks?
Ans:
Login to MSS. In the out of office, you can select multiple tasks by selecting the tick-box on each task. Click on Actions and then select authorize.

Q8. How to add carryover to an employees leave entitlement?
Ans:
Subject to agreement with their manager, employees are able to carry up to a maximum of 36.5 hours of leave from one leave year to the next (pro-rated for part-time staff). Managers can administer the carryover via Manager Self Service. Instructions

Q9. A part-time member of staff prefers to work another day during the week in which a bank holiday falls?
Ans:
To avoid deducting all Public Holidays and discretionary days, part-time employees may request to work extra hours during a week that includes such a day. They will in effect be working the hours that they would otherwise have been required to deduct from their total leave figure. Employees that wish to explore this option must discuss this with their line manager who will make a decision as to whether this is operationally possible.

Q10. How to get access to MSS?
Ans:
Access to MSS will have to be requested by the individuals manager

Q11. What is the definition of a line manager?
Ans:
We have defined a line manager as the post holder who is responsible for the performance and well-being of a member of staff at the University. This may or may not be the post-holder who carries out the SDPR / performance review for the member of staff. There are important responsibilities and requirements for line managers accessing information through MSS. If there is any doubt on who is the line manager, it is advised that the more senior role is applied.

Q12. What are the components available in Employee Self-Service (ESS) Applications?
Ans:
The ESS provides information about the applications (services) that are available in the Employee Self-Service component.
The individual applications are assigned to the following areas:
Address Book
Working Time
Benefits and Payment
Personal Information
Career and Job
Procurement
Work Environment
Travel
Life and Work Events
Corporate Information
Q13. What is the difference between the Manager's Desktop (MDT) and the Business Package for SAP Manager Self-Service?
Ans:
The main difference between Manager's Desktop (MDT) and the Business Package for SAP Manager Self-Service is that in MDT you can access information and services within one R/3-system. The Business Package for SAP Manager Self-Service, however, is an Internet-based solution that combines information and services from different systems on one interface (for example different R/3 systems, BW system, Outlook, Web Content Manager, and so on).
Within a portal, the information can be put together in a much more flexible way. Guidelines or specific Web Content Manager help can be displayed as well as the actual services. In MDT the manager can use the standard transactions and standard reports, whereas in the portal the services are tailored to managers' needs. The Business Package for SAP Manager Self-Service is MDT's successor and is seen as a new, Web-compatible solution for managers. Continued support for MDT will be ensured, but further development of this tool is not planned. The Business Package for SAP Manager Self-Service can be seen as evolution and therefore as the next generation of manager self-services.

Q14. What is Manager Self-Service Applications?
Ans:
Manager Self-Service: A Self-Service Application is an application that uses the Floor Plan Manager. However, a Self-Service Application must be easy to use, since the users must be able to start working with the application immediately.
Self-Service does not imply one's own data – that is, applications that manipulate the personal data of the user. You can also access data for a team member – for example, when recording an absence of a subordinate or company data as a whole when checking your departmental budget.
Some of the tasks covered by self-service applications are:
Managing personal profiles (employee)
Communicating with a manager (employee)
Tracking and recording personal working time and vacation time (employee + manager)
Viewing company expectations and comparing them to individual data (employee + manager)
Managing individuals belonging to the team (manager)
Entering specific data for other employees (manager)
Aggregating key values (manager)
Processing employee requests (manager)

Q15. What is ERP?
Ans:
Enterprise resource planning (ERP) is business integrate software that allows an organization to integrates multiple applications/functions such as Human resourses, Finance,operation, manufacturing, sales, production, Supply chain Management, and marketing.

Q16. What is SAP?
Ans:
SAP is one of the top Enterprise Resource Planning (ERP) software in the world.
SAP stands for Systems, Applications and Products in Data Processing.

Q17. What are the different software packets available in market?
Ans:
Few of the top /old ERPSs are Baan,JD Edwards EnterpriseOne from Oracle,Maximo from IBM,Microsoft Dynamics,PeopleSoft from Oracle,mySAP from SAP,Ramco ERP from Ramco Systems.

Q18. What are the different modules of SAP?
Ans:
SAP Modules are classified into 4 types:
SAP Functional Modules
SAP Technical Modules
SAP New Dimensional Modules /SAP New Modules
SAP IS – Industries specific modules.
Q19.What is the full form of SPRO?
Ans:
SPRO stands for SAP Project Reference Object

Q20. What are the different type of projects?
Ans:
There are 7 types of SAP HR projects:
1. SAP Implementation Project.
2. SAP Support Project.
3. SAP Roll-Out Project.
4. SAP Enhancement Project.
5. SAP Upgradation Project.
6. SAP Migration Project.
7.SAP Acquisition/Merger Project.

Q21. What is Roles And Responsibilities Of Sap Hr Consultants?
Ans:
1)Legacy Process Understanding.
Functional consultant is likely to get knowledge about the current business process in the company, design of current business flows. Prepare AS IS document &To-Be document.
2)Identifying the Gaps and Solution Design
GAP analysis &Solution Design
3) Requirement Gathering
4) Business blue print Preparation
5)Writing functional specifications
6)Configuration &customisation
7) Testing
Prepare test scripts for testing &test. Type of testing are Unit Testing, regression testing, integration testing, Product Integration Testing etc.
8) End user manual preparation and End user training
9)Go live cut over activities
10)Post Go live Support.

Q22. What is ASAP methodology?
Ans:
ASAP is SAPs standard implementation methodology.
Phases in SAP Implementation Methodology
Phase 1: Project Planning
Phase 2: Blueprinting
Phase 3: Realization
Phase 4: Final Preparation
Phase 5: Go Live

Q23. What are the Importance of Infotypes in SAP Hr?
Ans:
Infotypes are used to store all relevant Hr data of employees in an organization.
It is represented by a 4digit number, (E.g):0000,2001,1002 etc.
Infotype is a collection of logical or business related characteristics of an object. Infotypes are also called information types to enter rational related information for an employee
For, (e.g) Personnel data (0002) infotype have fields like title,first name, middle , last name,birth date, language etc
Infotype Periods:
Every infotypes has a specific validity dates (start and end dates) .The validity period allows to maintain an employees data history.While updating an employees data, the earlier data is automatically delimited.
Infotype Sub types:
Some infotypes are again separated in different groups having same nature.
For, (e.g) : Sub types of infotype address(0006) are
3-Home address
5-Mailing address etc.
There are two types of fields in an infotype .They are mandatory fields &optional fields.

Q24. What are the Important infotypes in SAP Personnel Administration?
Ans:
Important Personnel Administration Infotypes are:
0000 Actions
0001 Organizational Assignment
0002 Personal Data
0003 Payroll Status
0005 Leave Entitlement
0006 Addresses
0007 Planned Working Time
0008 Basic Pay
0009 Bank Details
0007 Planned Working Time
0008 Basic Pay
0009 Bank Details0014 Recur. Payments/Deds.
0015 Additional Payments.

Q25. What is Dynamic Action?
Ans:
Dynamic Action feature is make available in SAP HR to perform automatically by the system based on certain conditions.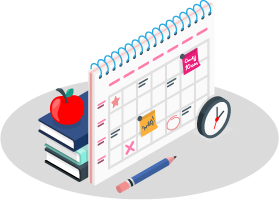 Learn SAP ESS/MSS Training Course with Industry Oriented Modules
Weekday / Weekend Batches
See Batch Details
Q26. What are the Important T Codes in SAP Personnel Administration?
Ans:
PA10 – Personnel file
PA20 – Display HR Master Data
PA30 – Maintain HR Master Data
PA40 – Personnel Action
PA41 – Change Hiring Data
PA42 – Fast Data Entry for Events
PRMD – Maintain HR Master Data

Q27. How to delete Personnel records/HR Records ?
Ans:
Use transaction code PU00 to delete records.
RPUDELPN is report/program to delete the personnel numbers in bulk.All infotypes can be deleted of a personnel number.

Q28. How to lock the personnel number for generating payroll?
Ans:
By checking check box personal number locked in info type IT0003.

Q29. What is Concurrent employment ?
Ans:
Concurrent employment allows one Person to hold more than one position in under a single company code.
Conditions for Concurrent Employment are (i)An person has several personnel assignments with the same organizational unit at the same time (ii) employees data is managed in the same SAP R/3 system for all personnel assignments.
Example :
Kimberly Mathew is a Consultantholds to two positions (i) SAP HR consultant &(ii) SAP FICO consultant at the same time under same organizational unit SAP consulting –North America.He works Mon-Fri ,9.00-13.00hrs as a SAP HR consultant &Mon-Fri ,14.00-17.30 hrs as a SAP FICO consultant.

Q30. Which is the transaction to create Custom Infotype?
Ans:
PM01 is the transaction to create Custom Infotype

Q31. What are the different type of Wage Types? What are the characteristics of wages?
Ans:
Types of wage types:
1) Primary wage type
2) Secondary/Technical wage type
3)Customer specific wage type

Wage type characteristics:
1) Amount
2) Number
3) Rate

Q32. What is time management status ?
Ans:
Time Management status is the link between time management and payroll .The feature for time management status is TMSTA.
Time Management status field is available in infotype 0007 .
Values for the Time Management status are:
0 – No time evaluation
1 – Time evaluation of actual times
2 – PDC time evaluation
7 – Time evaluation without payroll integration
8 – External services
9 – Time evaluation of planned times

Q33. Structures in SAP Human Resources/HCM
Ans:
There are three types of Human Resource structure:
1.Enterprise Structure
2.Personnel Structure
3.Organizational Structure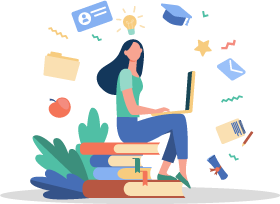 Best SAP ESS/MSS Training with UPDATED Syllabus By Industry Experts
Instructor-led Sessions
Real-life Case Studies
Assignments
Explore Curriculum
Q34. Integration between Personnel Administration &OM?
Ans:
Integration between PA and OM is required to get default for job,position,org unit cost center etc in IT0001. Position is the integration between OM &PA.
Configuration Step:
IMG–>PA–>OM–>Basic settings –>integration–>set up integration with PA
Table for OM – PA integration is T77S0
In the above table set the integration switch PLOGI ORGA to X
If this is set to X– the integration is turned on
If this is a blank – the integration is turned off.

Q35. Reports in PA &OM Integration/Integration tools?
Ans:
1.RHINTE00 – To transfer data from PA to OM
2.RHINTE10 – To transfer OM data to PA tables
3.RHINTE20 – To determine whether the data relevant for integration is available in both PA and OM
4.RHINTE30 -To update IT0001 (org assignment)

Q36. What are important infotypes in Travel Management?
Ans:
Mandatory Infotypes
Infotype Infotype Name
0001 Organizational assignment
0002 Personal data
0017 Travel Privileges
0006 Addresses
Optional Infotypes
Infotype Infotype Name
0009 Bank details
0027 Cost Distribution
0471 Flight preference
0472 Hotel preference
0473 Car rental preference
0475 Customer program
0470 Travel profile
0105 Communication
0208 Work Tax area
0315 Time Sheet Defaults
Q37. Travel Management Process Flow?
Ans:
1. Travel Request
Business needs to a trip for meeting/discussion/presentation/auditing etc.Raise a travel request ,
which requires approval by manager. The manager can approve the request, send it back for
corrections or reject it.
2. Travel Planning
After a travel request has been approved by manager, the traveler decide on flight ,car, hotel etc .
3. Book a trip
Create a trip using PR05 transaction from SAP or any other mobile applications or desktop
applications
4. Travel Settlement
The system settles the trips.
5. Travel Expenses
After the trip is over, the traveler completes and submit all necessary data and documents such as
trip receipts for accommodation, meals, air fare
Approve &release for settlement
Reimbursement of trips by check, bank transfer, payroll processing .

Q38. Integration between Personnel Administration &PD(Personnel Planning and Development)?
Ans:
Integration between PA and PD is set by turn on switch the PLOGI ORGA with an X in T77S0 table.
Report RHINTE10 set up PA &PD integration . This program allows you to create object types in Personnel Administration which have already set up in Personnel Planning and Development.

SAP ESS MSS Sample Resumes! Download & Edit, Get Noticed by Top Employers!
Download
Q39. Integration between Personnel Administration &Time Management
Ans:
Infotype 0007 (Planned working time) is the integration between PA &Time Management. For PA &Time integration we need to maintain Infotype 0007.
This integration is also based on PA and PSA grouping and EG and ESG grouping.

Q40. Integration between Personnel Administration &Payroll?
Ans:
Integration between PA &Payroll through below info types.
Recurring Payments/Deductions (0014)
Additional Payments (0015)
Cost Distribution (0027)
Organizational Assignment (0001)
Integration between Personnel Administration &Recruitment
Q41. What are plan versions used for?
Ans:
Plan versions are used in OM to create scenarios in which you can create organizational plans. The current plan version should be 01, as set in PLOGI PLOGI.

Q42. What are the basic object types?
Ans:
The five basic building block object types in OM are SPOCK.
S – Position
P – Person
O – Organization Unit
C – Job
K – Cost Centre.