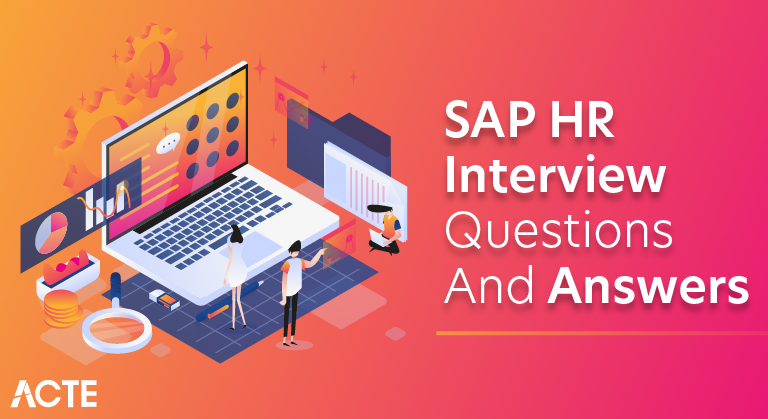 25+ Tricky SAP HR Interview Questions with SMART ANSWERS
Last updated on 04th Jul 2020, Blog, Interview Questions
These SAP HR Interview Questions have been designed specially to get you acquainted with the nature of questions you may encounter during your interview for the subject of SAP HR . As per my experience good interviewers hardly plan to ask any particular question during your interview, normally questions start with some basic concept of the subject and later they continue based on further discussion and what you answer.we are going to cover top 100 SAP HR Interview questions along with their detailed answers. We will be covering SAP HR scenario based interview questions, SAP HR interview questions for freshers as well as SAP HR interview questions and answers for experienced.
1. Differentiate SAP HR and PeopleSoft HR?
Ans:
SAP HR :
Various structures of a data are allowed
Restrictions on employees data make it secure
It is a dynamic in nature.
PeopleSoft HR :
Limited structures of a data are allowed
More modelling or programming needs to be done for restrictions.
Only the few features are dynamic.
2. What is Human resources?
Ans:
These are basically the people that build up workforce for the business or for an organization and are mainly responsible for successful accomplishment of many important task. The amount of human resources in a given arena can vary based on its size and type of business.Other terms for human resources in an organisation include labour, manpower, skills, or just people.
Q3.What is SAP HR Renewal?
Ans:
SAP HR Renewal is SAP enhancement package that provides an additional features and enhancements to existing the SAP HR functionalities. It offers the more intuitive user interface, improved self-services, and enhanced functionalities for the HR professionals, enabling better user experience and increased efficiency.
4. Define the term Fringe benefits?
Ans:
These are basically benefits that are provided to employees of an organization in addition to salary or compensation. It is not always necessary provided directly in form of salary. Generally, they are non-wage compensation. The common examples of a fringe benefits include:
Providing the accommodation to employee
Providing a health benefits such as insurance
Income protection
Vacation
Profit sharing
Loan contribution
Proving benefits to family of employees such as education loans.
5.What is rewards management?
Ans:
It basically serves as a strategy that an organisation uses to ensure that employees who successfully complete tasks and responsibilities receive fair compensation and other benefits. Rewards can take the shape of a promotion,gift,pay increase,or anything else.Organisations that implement an efficient rewards management strategy can guarantee a number of benefits. The largest is the ability to simply inspire other staff members to complete tasks with ease and dependability.
6.What are various methods considered when it comes to recording time in tSAP HR machine?
Ans:
This can be done with help of any of following methods:
By using the cross application timesheet
By using the time administrators online
By ESS application
7.Tell any one component of rewards management?
Ans:
It can be a remuneration. The same can be considered as a tips and advice that are offered to workforce by the employer. It is not necessary always that all employees are provided a same tips and advice. This is generally done in an exchange for services.
8.What is significance of Organizational structure in SAP HR application?
Ans:
This is essentially a structure that is thought to be more important. It merely ensures harmonious relationships between staff members and their departments. Depending on the kind and nature of the business, there are standard guidelines that serve as a basis for it.The SAP HR application allows users to add as much information as needed and makes changes to the same structure at their discretion.
9. How SAP HR can trusted for recruitment and training of employees?
Ans:
Both of these modules are more essential and simply enable organization to get results they also expect from a workforce. SAP HR tool is a good enough to provide information on what sort of training is to be provided to employees and how they can benefit them.The tool can be trusted for the suggested approach which is based on employee's performance and weak portion.
10. How do handle sensitive employee data and ensure data security in SAP HR?
Ans:
Data security in the SAP HR involves the implementing role-based access control, encryption, and secure communication protocols. Consultants are define user roles and permissions based on the job roles, restricting access to the sensitive data. Regular security audits, user training, and adherence to data protection policies are crucial for a safeguarding employee data.
11.What is Matchcode W?
Ans:
Sometimes there is need to access the personnel numbers in the payroll that are no longer valid due to the rejection by the payroll run. To ensure that rejected data is processed successfully once more, matchcode W is employed. This is accomplished by making the necessary adjustments in the same. The overall time taken for a same depends largely on type of errors and how they are generally addressed.
12.In SAP HR, what is purpose of module Organization Management SAP HR?
Ans:
It is basically approach that is more beneficial for a business. the organization management module in SAP HR simply makes sure of handling all complex tasks in the reliable manner and good thing is the users are free to derive the many additional benefits.Tasks are managing the relations, collaborating, time management, advising, reporting as well as dealing with the others can simply be accomplished with this module and good thing is users need not to worry about bulk investments for a same.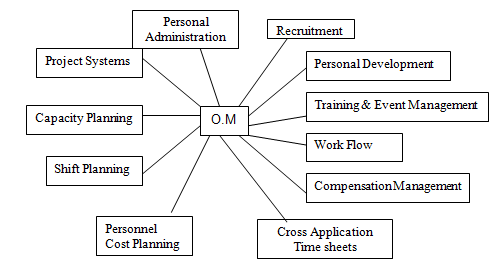 13.How would record time in SAP HR system?
Ans:
Online by a time administrators.
Separate a time recording systems.
Cross-Application Time Sheet.(CATS)
Employee Self-Service (ESS) applications.
Customer systems with an interface to R/3 System.
14.Name the few sub modules in SAP HR?
Ans:
Following are modules in the SAP-HR :
Recruitment – Personnel Administration
Personnel Development
Training and Event Management
Personnel Time Management
Organization Management
Compensation Management
Payroll
ESS – Employee Self Service
MSS – Manager Self Service.
15.What are different structures in SAP HR with which are familiar?
Ans:
In most businesses, there is actually the need for different structures for a successful representation of conditions related to organizations, their policies, as well as their implementation. The SAP HR simply provides following three important structures with help of which the users are free to keep up a pace simply.
Enterprise Structure : It gives an information about location of work on an employee.It comprises of the Client, Personnel Area, Personnel Subarea and Company Code.
Organizational Structure : It provides the relationships between employees and the departments or business units to which they correspond. It consists of an organisational plan with the job, position, organisational unit, and so on included.
Personnel Structure : gives information about employee's job function. It comprises of the Employee Group and Employee Subgroup.
16. What are responsibilities of human resource department of organization?
Ans:
All tasks related to the employee welfare and handling different aspects of employment are responsibilities of HR department in an organization. The department head has to compliance with labor law and has to make sure that all employment standards are met in an organization.Assuring administration and providing employees all benefits is also the responsibility of a same department. In addition to this, they are responsible for the dismissal, as well as recruitment of employees in organization.
17.Which Personal Actions have performed on an employee?
Ans:
Hire
Change Organizational Unit/Position
Change of Pay
Transfer
Terminate
Retirement and etc.
18. Why it is important to determine the needs of staff? How can SAP HR application is useful when it comes to be same?
Ans:
Determining staff's need is important because it simply enhances the productivity and enables employee to perform all tasks with dedication. Also, determining the needs of a staff can simply help in marinating the secure and healthy work environment in the organization. The SAP HR tool includes some helpful features that allow you to keep a close eye on departments and how they are performing. It offers the lot of useful information on same such as reporting and documents which provide an information on the staffing.
19. What is Infotype and how does significant importance in SAP HR?
Ans:
SAP HR tool needs the user's data for accomplishing the few of its tasks such as record keeping and marinating personal profiles. All information about the employees is generally grouped into the small units and these units are recognized as Info units. In SAP HR, can have 4 digit keys.
Infotypes are classified as the follows
1000 – 1999 == OM related
2000 – 2999 == Time related
9000 and above Customer Specific.
20. What is PCL 2 cluster and how does user can access the same in SAP HR?
Ans:
It is basically the cluster in which the Payroll outcomes are stored. It can accessed with the help of a transaction PC simply. It's not necessary that all employees are allowed to the access same.
21. List the Time Related Infotypes are used?
Ans:
2001 – Absences
2002 – Attendances
2003 – Substitutions
2007- Attendance Quotas
0007- Planned Working Time.
22. How can define a processing class?
Ans:
It is basically the characteristic of wage type that is considered for a purpose of determining the way processing is done in payroll run. It is the trusted approach and is useful for providing a favorable results in payroll.
23. What about Internal Payroll Process?
Ans:
When an employee is to receive compensation beyond the minimum wage, the international payroll procedure is utilised. This may be because of incentives like bonuses, rewards, overtime pay, or other unique payments.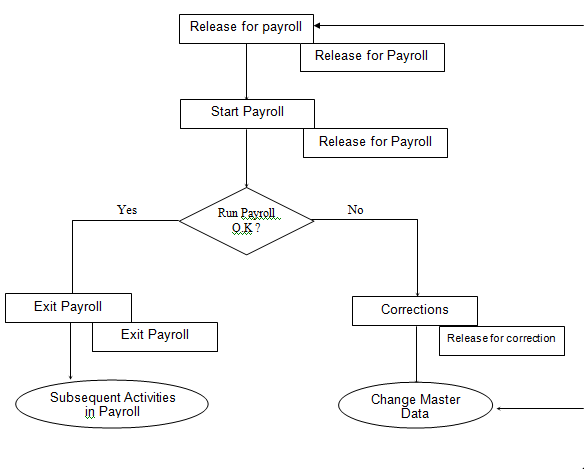 24. Is there need to restrict a data to be entered in Payroll area?
Ans:
Yes, restricting a data entered in Payroll area is essential for a several reasons: Data Accuracy: By restricting access to the authorized personnel, you ensure that accurate and validated data is entered into Payroll area. Compliance: Different countries and regions have a specific legal requirements and regulations related to the payroll. Restricting access ensures that only those who understand and are aware of these regulations are be entering data, reducing a risk of non-compliance.
25.In SAP HR tool,what does mean by term Authorizations?
Ans:
These are basic transactions that are given to employees or the end users for defined time period. This is when end users have to work on the special assignment and have to access concerned data. The authorization could be granted or denied based on a number of variables.The SAP HR tool easily and simply ensures that different modules are addressable and reliable.
26. What do mean by term TMSTA?
Ans:
TMSTA" refers to Time Management Status. TMSTA is a field in the SAP HR infotype 0007 (Planned Working Time) that indicates a status of an employee's time data. The Time Management Status can have the various values, each representing the different time-related situation for the employee.
27. Define the term Go Live?
Ans:
It is basically approach when the users have to transfer a data from one server to the another. Generally, this is done between development and the production server. There is a need for a same due to the various reasons that may not always be enclosed by organization.
28. In Payroll, how employees can be grouped?
Ans:
The most common method is to group them according to the total allowances that will be paid to them. This can vary depending on the pay structure and other benefits that are typically provided.
29. What is Dynamic Action Feature in SAP HR?
Ans:
It is basically approach to automate a some basic tasks and features. The users can consider it for the multitasking. They are free to save the lot of time.However, it is not necessary that all tasks can be accomplished through the automation in SAP HR. Presently, it has limited scope but SAP is working to enhance its visibility in coming versions.
30. Explain the term Concurrent employment?
Ans
Concurrent employment occurs when an employee is given additional responsibilities. In other words, it occurs when an employee holds more than one charge in an organisation. It is not always permanent and is only considered when issues such as sudden resignations, employee death, or transfer occur. There are also conditions that employees must meet.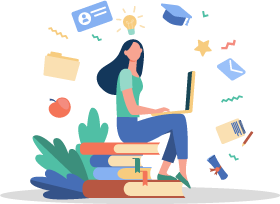 Get SAP HR Training from Industry Experts to UPGRADE Your Skills
Instructor-led Sessions
Real-life Case Studies
Assignments
Explore Curriculum
31 What Time Constraint 1 on an Infotype?
Ans:
Infotype with the Time Constraint 1(TC 1) must be unique, i.e. only one valid record can exist for given period. There can be no gaps between records. When add a new record to Infotype with TC1, the system delimits the overlapping record on key date and adds new record.
32. How can maintain information for an Infotype?
Ans:
To maintain an information in an Infotype could use
PA30 – Personal Administration Maintenance
PA40 – Personal Actions.
33. Where are payroll results stored?
Ans:
Payroll results are store in the PCL2 cluster, which can be accessed using transaction pc_payresul. payroll results are stored in the various tables within the SAP database. The specific tables used to the store payroll results may vary based on version of SAP being used and country-specific requirements.
34. What is purpose of SAP HR Time Evaluation process?
Ans:
SAP HR Time Evaluation is the process that calculates employees' work hours, overtime, and absences based on a time data recorded in the system. It ensures the accurate attendance tracking, leave calculations, and compliance with the labor laws and company policies.
35. How do handle retroactive accounting in SAP HR Payroll?
Ans:
Retroactive accounting in the SAP HR Payroll involves the recalculating payroll results for a previous periods due to changes in master data or payroll rules. It can be handled by the running retroactive accounting processes that recalculate and adjust payroll results for the affected employees, ensuring accurate payments.
36. How do configure SAP HR Payroll schema to handle different tax codes for employees in different countries?
Ans:
Configuring SAP HR Payroll schema for a different tax codes involves the setting up wage types, tax models, and tax authorities specific to each country. Tax codes are mapped to be appropriate wage types, and the schema is configured to calculate taxes based on the employee earnings, deductions, and applicable tax laws in the different countries.
37.How to create payroll area, pay scale types and levels for different employee group and subgroup?
Ans:
To create Payroll Area need to go to PM-PA-Organisation Assignment – Create a Payroll Area-Check Default Payroll Area To create a Payscale Type and Payscale Area need to follow : PM-PA- Payroll Data-Check Payscale type/ Check Payscale Area Payscale Levels and groups are created while doing step Revise Payscale groups and levels and a Define Salary ranges.
38.What is ERP?
Ans:
ERP means "Enterprise Resource Planning." ERP programming incorporates the programs in all center business regions, like acquisition, marketing, and management of the materials, production, promoting, finance, and (HR). SAP was one of main organizations to foster standard programming for a business arrangements and keeps offering industry-driving ERP arrangements.
39.What is SAP?
Ans:
SAP (Systems, Applications & Products in Data Processing) programming gives the numerous business capacities solitary perspective on reality. These assist organizations with better view and complex business measures by giving a representatives of different divisions' simple admittance to the continuous bits of knowledge across organizations. Accordingly, organizations can speed up a work processes, improve operational effectiveness, raise efficiency, upgrade client encounters – and at last increment benefits.
40. What is Human Resource Management?
Ans:
Human resource management is an essential way to deal with powerful and effective administration of individuals in organization or association to such an extent that help their business acquire an upper hand. It is intended to amplify a performance of an individual along with objectives of an employer. Human Resource executives are the essentially worried about employees working within the organization.
41. What are different types of ERP?
Ans:
Generalist ERP
OPEN Source ERP
Vertical ERP
Small Business ERP
42.Why do organizations choose SAP?
Ans:
SAP ERP programming is the centralized management system. The unified framework eliminates a duplication, gaps, and repetition in information. It gives data across all the offices continuously. SAP ERP gives a control over the various business measures.
43. What is SAP R/3?
Ans:
SAP R/3 is the client-server architecture and 3 level design comprising of 3 layers. They are presentation layer, application server, database.Since, It is the client-server system, This guarantees that gatherings/layers that make up R/3 framework are worked to work simultaneously through wide range of PC systems. When an organization introduces a SAP programming, each part is put away, controlled, and prepared to utilize equipment of isolated and concentrated PC.
44. What is master data and transaction data?
Ans:
Master Data: Data that is a made halfway, and is substantial for all the applications. For instance, vendor is a kind of expert information that is utilized for making a buy requests or agreements.
Transaction Data: Data that is related to the preparing a deal is value-based information.
45. How do edit employee details in SAP?
Ans:
Can utilize these functions to get to worker information directly in entry and to make, alter, and show this information utilizing the info typeslikewise change the worker information without utilizing Process and Form and keep up representative information that is not included for handling in a structure-based interaction.Call the Edit Employee Data to work straightforwardly from a Work Center for HR Administrator.
46. What is Matchcode?
Ans:
A MatchCode is instrument to look for information records in system. MatchCodes are an effective and easy-to-use scan help for a situations where key of a record is obscure. It comprises a two phases one is Match code object and other is Matchcode ID. A MatchCode object depicts arrangement of all the conceivable quest ways for hunting term. Matchcode ID portrays extraordinary quest way for search term.
47 Define BEX?
Ans:
BEX stands for a business explorer it permits end clients to the find reports. BEX has parts BEX analyzer, Bex Map, and BEX Web. This permits to see the reports, dissect data and execute inquiries also. These questions can be saved in a BEX program.
48. What is shift planning?
Ans:
SAP Shift Planning empowers an organization to complete the schedule that considers employee's capabilities.SAP Shift Planning permits to both examine and enhance a current labor force arrangement and screen just as arecreate future HR needs so are decidedly ready to respond to the changes. can both break down existing capabilities uncovering employees' secret potential and point out in time that can extra capabilities should be gotten, either through additional training.
49. How do hire employee using SAP HR?
Ans:
SAP HR permit the users to keep up worker ace information utilizing the bunch of relevant infotypes that is consecutively kept consistently. The use of personal action to enter a worker ace information guarantees that all the center information is entered into system. Go to Personnel Actions screen, enter beginning date. For Action Type, select Hire. Select a Execute button. On Hire screen, enter the necessary information, and afterward, click Save.
50. Define payroll in SAP?
Ans:
Payroll is one of a vital segments in the SAP HR module and is utilized to deal with salary of workers in an organization. SAP Payroll likewise computes the gross compensation and net compensation. It comprises the installments for every worker and derivations made during salary cycle.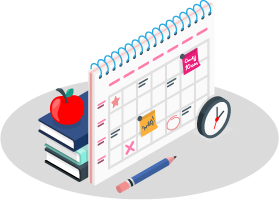 Best SAP HR Certification Course to Enhance Your Career
Weekday / Weekend Batches
See Batch Details
51. What is recruitment cycle?
Ans:
The recruitment cycle is the term utilized for total recruitment process. Full Life Cycle Recruiting incorporates the 6 fundamental starts to finish enlistment stages are planning, sourcing, screening, choosing, employing, and onboarding.
52. What are different wage systems in SAP HR?
Ans:
Wage types are categorized into the two types primary wage type and secondary wage type.
Primary wage type: This wage type is further subdivided into two types: dialogue wage type and time wage type.
The dialogue wage type is used to maintain master data in the SAP system, whereas the time wage type is used once time evaluation is complete and can only be maintained offline.
Secondary wage type: This wage time is generated offline during payroll run. It's also used to add up the other wage types. Technical wage types can begin with "/"
53. What is employee self-service?
Ans:
SAP Employee Self Service (ESS) is a user-friendly, web-enabled self-service tool. It enables users to manage records with features such as refreshing individual data, checking benefits, creating timesheet entries, creating travel demands, and reimbursing travel costs, among others. It restores the HR capacity of the information section and client assistance exercises, as well as assisting them within the center's employing procedure and individuals on the board.
54. What is use of training?
Ans:
According to perspective of individual worker, there are the three principal points of training:
Improve a person's degree of mindfulness.
Increment the person's ability in at least one specialized topic.
Increment the person's inspiration to play out their work well.
55.What is SAP HCM?
Ans:
SAP HCM (human capital management) is a comprehensive workforce management framework. HR activations are portrayed in all segments. Workforce Administration, Workforce Time Management, Payroll Process, Organisational Management, Workforce Improvement, Training and Development Programmes, and Recruitment Programmes are the primary areas of emphasis.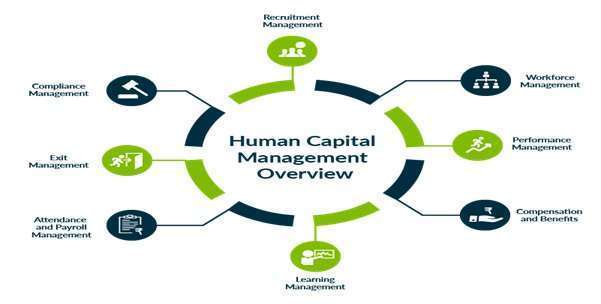 56. Define NetWeaver?
Ans:
Each component of the mySAP suite can operate on a single NetWeaver instance, referred to as a SAP Web Application Server (SAP WEBAs), because NetWeaver is the stage of coordinated innovation to that extent.
57.What is benefit of NEtweaver?
Ans:
The benefit of NetWeaver is that can get to SAP information utilizing a web (HTTP convention) or even mobile. Hence, can save money on costs engaged with the preparing clients on a SAP Client-side GUI.
58.What is difference between SAP HR and SAP SuccessFactors?
Ans:
SAP HR is on-premises HR management solution, whereas a SAP SuccessFactors is the cloud-based HR software suite. While both aim to streamline HR processes, SuccessFactors offers more advanced features, including the performance management and learning solutions. Understanding their differences is vital for an organizations choosing a right HR solution.
59. How can SAP HR support workforce planning and analytics for organization?
Ans:
SAP HR provides the robust tools for workforce planning and analytics. It enables the HR professionals to forecast future workforce needs, identify a skill gaps, and optimize the resource allocation. Organizations can make an informed decisions to enhance workforce efficiency and productivity through the data-driven insights.
60. Explain process of configuring SAP HR Payroll for specific country.?
Ans:
Configuring a SAP HR Payroll for specific country involves several steps. First, ensure a legal compliance by understanding local tax regulations and labor laws. Then, customize payroll schemas and rules to be accommodate country-specific requirements. Next, configure a wage types, deductions, and benefits specific to that region. Extensive testing and validation are the essential to ensure accurate payroll processing.
61. Describe integration of SAP HR with other SAP modules like SAP Finance and SAP SuccessFactors?
Ans:
SAP HR integration with the other SAP modules is critical for a seamless business operations. Integration with the SAP Finance ensures payroll data flows accurately into the financial accounting, enabling precise cost accounting and reporting. On other hand, SAP HR interview with the Success Factors allows for comprehensive talent management, combining the HR data with performance and learning data for holistic view of employee development.
62.How do handle complex payroll scenarios in SAP HR, such as tax calculations and retroactive pay adjustments?
Ans:
Handling the complex payroll scenarios in SAP HR requires precision. To address a tax calculations, stay up-to-date with tax laws and use the SAP's tax calculation features. For retroactive pay adjustments, create a customized payroll schemas to accurately process retroactive payments, maintaining compliance with the legal requirements.
SAP HR Sample Resumes! Download & Edit, Get Noticed by Top Employers!
Download
63. Explain SAP HR data migration strategies and best practices for large-scale HR transformation project?
Ans:
Data migration in the large-scale HR transformations demands meticulous planning. Employ data extraction tools to retrieve an information accurately, cleanse data to remove inconsistencies, and map data to new SAP HR structure. An Extensive testing and validation ensure seamless transition and minimize disruption.
64. What are key challenges in implementing SAP HR in multinational organization, and how does mitigated?
Ans:
Implementing SAP HR in the multinational organizations presents a challenges such as varying legal requirements, languages, and cultural differences. To mitigate these challenges, involve a local HR experts, establish global template for HR processes, and ensure a localization capabilities. Regular communication and training across the regions are vital for a successful implementation.
65. Discuss SAP HR's role in supporting a talent management?
Ans:
SAP HR plays the pivotal role in talent management. It helps to identify high-potential employees, supports the succession planning by identifying successors for key roles, and facilitates learning and development initiatives by tracking employee training and certifications. Integrating a HR data with the talent management processes ensures organizations nurture and retain a top talent effectively.
66.How can organizations leverage SAP HR on cloud ?
Ans:
Leveraging SAP HR in cloud offers scalability, flexibility, and cost-efficiency. Organizations can migrate the HR processes to cloud, reducing infrastructure costs and enabling remote access. Cloud-based SAP HR solutions also receive the automatic updates, ensuring the compliance with changing regulations. The cloud's scalability allows an organizations to adapt to evolving HR needs and can enhance workforce management.
67.What are Various Components Of Enterprise Structure in SAP-HCM ?
Ans:
Client
Company code
Personnel area
Personnel subarea
68. What are key features of SAP HR payroll ?
Ans:
Payroll integration is possible with the Personnel administration,wages, time management and accounting.
Data retention gives access to the master data and the other payroll related data from a Personnel Administration.
Time data is used at a time of the payroll run.
For a direct processing of payroll, incentive wages component is applied.
69. What are uses of simple maintenance interface ?
Ans:
Simple Maintenance is used when there are changes needed in staff assignments and reporting structure. It consists of a three main areas which have particular maintenance functions- organizational structure, staff assignments or task profiles. Simple maintenance applies the tree structure. It helps in developing a basic framework for an organizational plans through the systematic procedures.
70. What is mean by internal payroll process?
Ans:
It is the program run at the specific point in time. It calculates the employee's basic pay, any special payments, overtime a payments or bonuses and such.
71.What is difference between a job and a position ?
Ans:
Job is the generic term. (Eg: Manager, Assistant Manager, Consultant). Position on other hand is specific or concrete and is related to a person. It is occupied by the respective person.
72.What are three administrators?
Ans:
Personnel Administrator
Payroll Administrator
Time Administrator
73.What is Personnel Area in SAP HR ?
Ans:
A Personnel Area in SAP HR represents the specific area within the company where HR processes are the applied uniformly. It could be department, location, or any other organizational unit within company.
74.What is difference between Personnel Area and Personnel Subarea in SAP HR?
Ans:
A Personnel Area represents the specific area within the company, while Personnel Subarea represents a subdivision within Personnel Area. Personnel Subareas allow for a further categorization within Personnel Areas, often based on a geographical locations or departments.
75. How can create a new employee record in SAP HR ?
Ans:
To create a new employee record in the SAP HR, can use transaction code PA40. Enter a personnel number and the Infotype want to update, then enter the relevant data for Infotype. Save a record to create new employee entry.
76. What is SAP ESS and MSS ?
Ans:
SAP ESS (Employee Self-Service) and MSS (Manager Self-Service) are the web-based applications that allow the employees and managers to perform HR-related tasks and access HR information through the user-friendly interface. ESS enables an employees to manage their personal data, while MSS allows managers to handle the tasks related to team members.
77. What is SAP Personnel Development (PD) module ?
Ans:
SAP PD module is the part of SAP HR that focuses on employee training, career planning, and skill development. It helps in identifying the skills gaps, defining training programs, and managing employee career paths within organization.
78. What is SAP SuccessFactors ?
Ans:
SAP SuccessFactors is the cloud-based Human Capital Management (HCM) suite that provides a solutions for HR processes, including the talent management, workforce planning, performance management, and learning management. It is integrated approach to manage the HR functions efficiently in the cloud.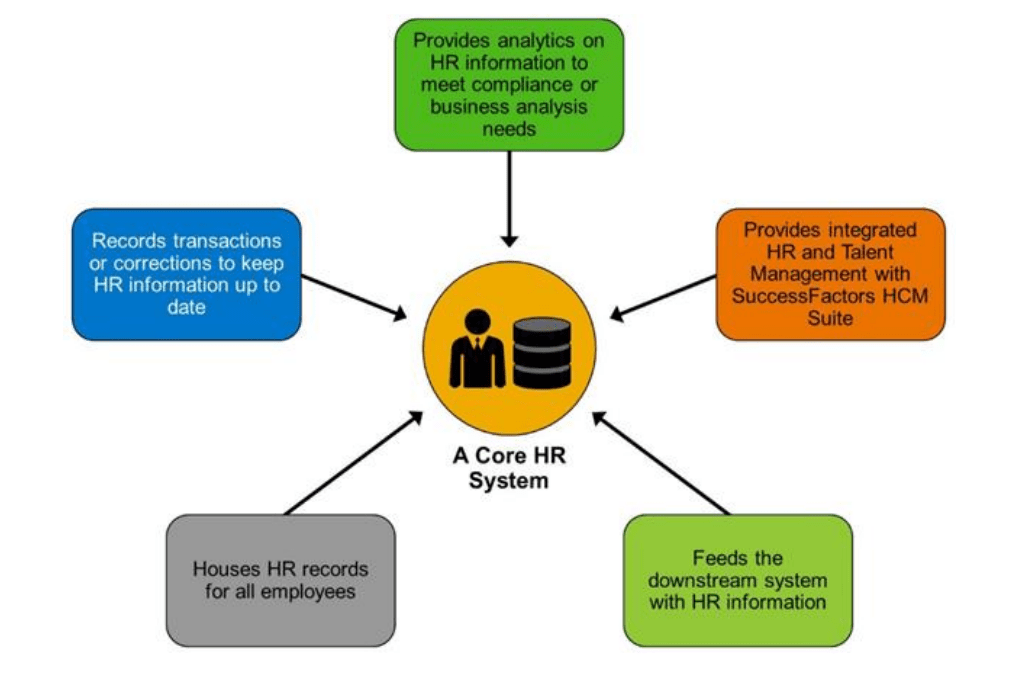 79. How can handle payroll schema modifications in SAP HR Payroll ?
Ans:
Payroll schema modifications in SAP HR Payroll involve the changes to the payroll rules and calculations. These modifications can be handled by an experienced SAP HR consultants who understand existing schema and requirements for modifications. Thorough testing is an essential to ensure accuracy.
80. How do handle retroactive accounting in SAP HR Payroll?
Ans:
Retroactive accounting in the SAP HR Payroll involves recalculating and adjusting payroll results for a past periods due to retroactive changes in employee data (such as salary adjustments). SAP HR Payroll allows for a retroactive accounting by processing retroactive accounting runs, ensuring accurate payment adjustments for the affected employees.
81.What is role of SAP HR Functional Consultant?
Ans:
SAP HR Functional Consultants are the responsible for configuring SAP HR modules to meet specific requirements of their clients. They analyze business processes, gather requirements, design solutions, and implement the SAP HR applications to optimize the HR operations.
82. How can handle data migration from legacy systems to SAP HR?
Ans:
Data migration from a legacy systems to SAP HR involves the data cleansing, mapping, and transformation. SAP provides the tools like LSMW (Legacy System Migration Workbench) to facilitate a data migration process. Consultants can use the LSMW to upload data into the SAP HR after preparing data templates and ensuring data accuracy.
83. Explain concept of Personnel Administration Status in SAP HR?
Ans:
Personnel Administration Status in the SAP HR indicates the current status of employee within the organization, such as active, inactive, on leave, or terminated. It is used to manage an employee lifecycle events and ensure accurate reporting and processing of the HR-related transactions.
84. How can configure Benefits Administration in SAP HR?
Ans:
Benefits Administration in SAP HR involves the configuring benefit plans, coverage levels, eligibility criteria, and enrollment processes. Consultants need to define a benefit areas, plans, and options within the SAP HR Benefits module. They also set up a rules for benefit determination and manage employee enrollments and changes.
85 What is SAP HR Ad Hoc Query and how is it used ?
Ans:
SAP HR Ad Hoc Query is the tool that allows users to create a custom queries to retrieve specific HR data based on the user-defined criteria. It is a flexible and powerful tool used for a reporting and data analysis in SAP HR. Users can define the query parameters, select fields, and generate the ad hoc reports without the need for a complex programming.
86. How can configure SAP HR Payroll schema to calculate gross and net pay?
Ans:
Configuring SAP HR Payroll schema involves the defining payroll rules, wage types, and processing steps to calculate a gross and net pay. Consultants customize the payroll schema to include the necessary calculations, like basic pay, allowances, deductions, taxes, and other components. Testing and validation are important to ensure the accurate payroll calculations.
87. How do handle leave accruals and balances in SAP HR Time Management?
Ans:
Leave accruals and balances in the SAP HR Time Management are managed through the configuration settings for absence types and leave quotas. Consultants define the absence types, accrual rules, quota types, and entitlement periods. Based on approved absences documented in the system, leave requests, and accrual rules, employees' leave balances are computed.
88. What is significance of SAP HR Reporting?
Ans:
SAP HR Reporting is an essential for monitoring HR metrics, analyzing workforce data, and making an informed business decisions. It provides the insights into employee performance, organizational structure, compensation, and the other HR-related aspects. SAP HR Reports enable the organizations to evaluate HR strategies, identify the trends, and enhance workforce management.
89. How do handle SAP HR support tickets and issues reported by end-users?
Ans:
Handling SAP HR support tickets involves the analyzing reported issues, identifying a root causes, and providing the solutions or workarounds. Consultants follow the structured approach, prioritize issues based on the impact, and ensure timely resolution. An Effective communication with the end-users and documenting solutions are essential for a resolving support tickets.
90. How can handle SAP HR system upgrades and migrations?
Ans:
Upgrading or migrating SAP HR systems requires the careful planning, testing, and execution. Consultants can collaborate with the technical teams to assess system compatibility, perform system backups, and execute upgrade or migration process. Thorough the testing, including regression testing, is conducted to ensure system stability and a data integrity post-upgrade.