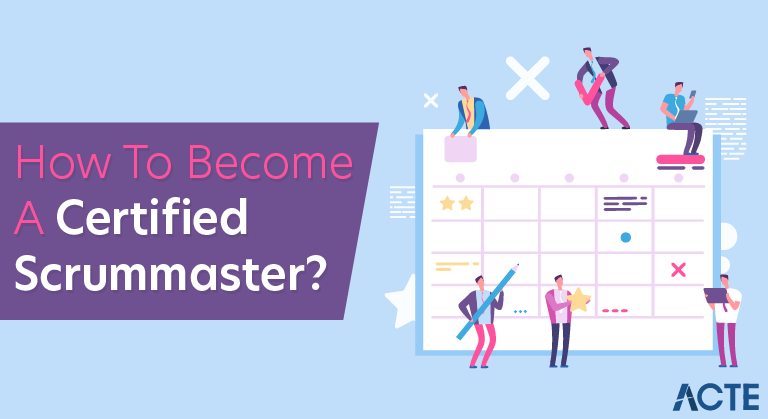 How to Become a Certified ScrumMaster? [ In-Demand ]
Last updated on 15th Jul 2020, Blog, General
Who is the Scrum Master?
In one of our previous blog posts, Rumesh Wijetunge shared some relevant insights on the role of Scrum Master. Wearing different hats, coach, enabler, facilitator, team leader, problem-solver, s/he is in charge of giving right directions to team members so that they reach objectives.
First promoter of Agile mindset, values and principles, the Scrum Master uses the Scrum framework to help a team in understanding, working on, and achieving a common goal.
Responsibilities of the Certified Scrum Master
It is expected from the Certified Scrum Master to promote an Agile way of working and to lead Scrum implementation in order to improve the team's overall performance. It implies these activities:
Teaching Agile values and principles and ensuring they have been understood and adopted by the Scrum Team, and even by the whole organization if possible (and relevant)
Implementing the Scrum framework so that it fits the needs expressed by the Scrum Team
Listening, observing and reflecting on how the Scrum Team is reacting to first changes, then selecting and adapting Scrum elements accordingly.
Protecting Team Members from any interference or troubles that make them losing focus on their primary work
Anticipating, identifying and removing any impediments, and coaching Team Members to learn to solve these situations by themselves
Helping the Product Owner to manage the Product Backlog so that time-to-market is reduced and every increment brings value to end customers
Acting as a Servant Leader
Requirements to become a Certified Scrum Master
Getting some basic knowledge about the Scrum framework is a nice-to-have prerequisite. However, the first mandatory step is to attend a two-day CSM course conducted by a Certified Scrum Trainer (CST)
This course will prepare you well for the CSM exam by delivering insights about how to organize and support a Scrum Team.
The final step is easy: you need to accept the License Agreement and update your Scrum Alliance membership profile.
Key Factors to Consider When Evaluating Scrum Master Certifications
Employers often favor particular certifications. Understanding the reasons behind these preferences will help you sail through the screening processes when applying for a Scrum Master role.
We asked a couple of experienced professionals for their advice.
Linda Cook, Scrum Master for a Blue Cross and Blue Shield regional office, obtained her PMI-ACP (Project Management Institute-Agile Certified Practitioner) certification from a PMI program offered through her employer.
The training she received is more intense than other available programs, and the in-depth certification test can take up to three hours to complete, but the credibility associated with PMI makes this type of certification desired by employers.
Cook recommends pursuing the PMI-ACP certification after you already have a couple years of Scrum experience.
Cook also has a CSPO (Certified Scrum Product Owner) certification from Scrum Alliance. CSPO is one of the certifications that industry experts recommend to professionals who have just started the process of building a list of Scrum-related certifications.
People researching entry-level Scrum Master certifications often have questions about whether they should pursue CSM or CSPO certifications or both.
"Really, they relate to different roles," Cook said. The Scrum Master role involves the technical side of projects, while the product owner role involves the business side.
For example, Cook is part of a team that includes six to seven IT software development professionals, one product owner and one Scrum Master.
At the regional office where she works, there may be as many as 20 of these teams, all working on different projects.
Plan to obtain your initial certification and subsequent certifications from credible organizations that offer quality training.
The organizations mentioned earlier are well-respected, and offer a level of training that is worth far more than a mere certification test. That level of training will carry more weight with potential employers.
Robert Key, senior technical project manager for BlueHornet and senior associate faculty for the University of Phoenix, agreed and recommended reviewing which organizations and certifications have solid track records and are already well-known in the technology industry.
Key has several certifications from Scrum Alliance and PMI, including CSM, CSPO and PMI-ACP, as well as Certified Scrum Professional (CSP) and Project Management Professional (PMP).
In addition to choosing certifications associated with credible organizations, Cook and Key offered the following points to consider:
Show your commitment to continuous learning: Companies will notice you are committed to continuous learning when you take the initiative to obtain Scrum and Agile-related certifications. This level of motivation is a personality trait that companies like to see in Scrum Masters.
Help strengthen team continuity: Comprehensive training and PMI-ACP certification tests establish a level of continuity among team members.
Target the companies you want to work for and find a way to meet with a Scrum Master or IT team member from each company. The information you discover from these sources will help you decide what type of training and certifications to pursue.
Plus, you'll be strengthening your networking skills, which is another effective way to land a desired position at a specific company.
Be selective and stay current: Make sure your certifications demonstrate that you are strategically building your knowledge base in certain areas rather than simply collecting acronyms.
You don't want to portray yourself as someone that doesn't have the focus needed to specialize in specific areas.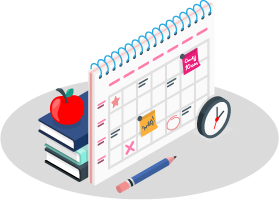 Learn Hands-On Experience with Scrum Master Course
Weekday / Weekend Batches
See Batch Details
Comparison of Scrum Master Certifications From Well-Known Organizations
As you continue to evaluate certifications and the organizations issuing them, keep in mind what stage you are at within your career.
For entry-level positions that require an appropriate foundation based on Agile and Scrum, many experts usually recommend either the CSM or CSPO certification from Scrum Alliance or the Professional Scrum Master I (PSM I) certification from Scrum.org.
Typically these are the most recommended because they are the types of certifications many human resource representatives and hiring managers expect.
Here is a comparative summary of the top certifications and courses for Scrum Masters, along with details about pricing, tests, and training options.
Scrum Alliance
Agile Scrum Master Sample Resumes! Download & Edit, Get Noticed by Top Employers!
Download
The most well-known organization for issuing entry-level Scrum certifications and the original Scrum-focused group that started it all.

Price –

To receive your CSM or CSPO certification from Scrum Alliance, you'll need to attend a two-day training course and take the associated test. CSM and CSPO courses are priced anywhere from $1,000 to as much as $2,000 for classes taught by a popular instructor, such as the sessions Jeff Sutherland teaches through his Scrum Inc.
company. Courses for other Scrum Alliance certifications, such as Certified Scrum Developer (CSD), are more expensive and require more time.

Renewal –

CSM, CSPO, and CSD certifications must be renewed every two years for a fee of $100, but there isn't a continuing education requirement for these three certifications.
If you have more than one of these certifications, you can renew them at the same time using what Scrum Alliance refers to as the "Combined Certified ScrumMaster and Certified Scrum Product Owner and/or Certified Scrum Developer" option.
Other Scrum Alliance certifications have different renewal specifics. For example, to renew a Certified Scrum Professional (CSP) certification, you must complete 40 Scrum Education Units (SEUs) during the two-year renewal cycle and pay a fee of $250.
If applicable, this fee also renews your CSM, CSPO and/or CSD certifications.
For more information about SEUs, the certifications we mentioned, or to see the requirements for the Certified Enterprise Coach (CEC) and Certified Scrum Trainer (CST) certifications, visit the renewals section of the Scrum Alliance website.

Pros and Cons –

The Scrum Alliance name and certifications are widely recognized, which creates an advantage for people who list the organization on their LinkedIn profiles or resumes.
Scrum Alliance courses are taught all over the world, and its long list of instructors include several who come highly recommended. For example, Mike Cohn is a co-founder of Scrum Alliance and well-known within the industry.
He is a popular instructor who teach courses for Scrum Alliance and his own business, Mountain Goat Software.
Scrum Alliance has undergone changes in the past few years in response to the criticism it received regarding how it used to issue certifications.
Prior to 2012, Scrum Alliance didn't require certification tests; everyone who attended a two-day course for CSM or CSPO, for example, automatically received their associated certification.
Some industry professionals disagreed with this form of certification because it produced colleagues who didn't take the courses or certification seriously.
Scrum Alliance has addressed these issues by introducing, what they call, "an assessment factor," and by requiring course attendees to take an online test within 90 days to receive the certification.
People also have criticized the inconsistency of materials received in Scrum Alliance courses and emphasize that the training isn't always as effective as when attendees are able to take the courses taught by the top-tier instructors.
Instead, critics say Scrum Alliance should follow the example set by Scrum.org and standardize their courses.