Top 45+ Practice Appian Interview Questions [ANSWERED]
Last updated on 04th Jul 2020, Blog, Interview Questions
Appian is a low-code development platform designed for businesses of all sizes.
It enables users to build business process management (BPM) applications.
Key features include case management, BPM, three-step app development and application integration.
Appian's low-code platform allows users to automate complex processes and create custom apps, which can be deployed on any device.
The social collaboration feature allows users to connect with other team members for project discussions.
Appian offers pre-built connectors for integration with other applications without the need for code.
Additionally, it offers data and analytics for interactive reports and document management.
Appian provides multiple deployment options including cloud-based, on-premise or a hybrid of both.
Support includes online case management, phone support, live screen sharing, a knowledge base, phone and email.
FREQUENTLY ASKED INTERVIEW QUESTION AND ANSWERS:
1 . What is Asynchronous Process in Appian?
Ans:
In an asynchronous process, one activity sends a message to another, but does not wait until it gets a response.
A phone call to another person is a synchronous process – it can't go forward if the person you want to talk to doesn't answer the phone.
Leaving a message on an answering machine turns it into an asynchronous process.
You leave your message and go on with your business, figuring the person will respond when they get the message.
2 . What is Business Process Automation?
Ans:
Refers to the use of computer systems and software to automate a process.
Processes can be completely automated, so no human intervention is required, or semi-automated when some human intervention is required to make decisions or handle exceptions.
Techniques used for BP Automation, include workflow, BP-XML languages, ERP, and software development and EAI.
3 . What is Business Analytics?
Ans:
Aggregated information on business processes that enables managers to analyze process trends, view performance metrics, and respond to organizational change.
4 . What are Business Rules in Appian?
Ans:
A statement describing a business policy or decision procedure.
Some programming languages run business rules together into very complex algorithms.
In business process analysis, each rule is usually stated independently, in the general format:
If A and B, Then C. Workflow tools and detailed process diagrams both depend on business rules to specify how decisions are made.
We generally associate business rules with activities.
A decision diamond is adequate to show what happens if a loan is accepted or rejected, but dozens or even hundreds of business rules may need to be defined to clarify what a loan should be accepted or rejected.
Training programs, job aids, software systems and knowledge management systems aim to document business rules either to automate the decision process or to and make the rules available to other decision makers.
5 . What is Appian?
Ans:
Appian is the BPM expert. Appian margin the market in flexible, delivering comprehensive, BPM innovation and easy-to-use solutions made to measure the needs of governments worldwide and businesses.
The Appian Enterprise BPM Suite is a 100 % Web-based solution, real-time analytics, and including integrated knowledge.
Appian explains process collaboration between IT and business, allowing all customers to be part of the process of concluding corporate goals.
Appian everywhere, the early and only complete BPM Suite usable on-demand, functionality, and distribute all the power of Appian Enterprise along (SaaS) Software-as-a-Service model.
6 . What is Business Process Execution Language for Web Services (BPEL, BPEL4WS)?
Ans:
In the first draft of this glossary, we described two alternative XML business process languages, WSFL from IBM and XLANG from Microsoft.
As the glossary is published, IBM, Microsoft and BEA have announced that they will be combining WSFL and XLANG to create a common XML business process language that will support both public (protocol) and private (execution) language.
7 . Name any top competitor of Appian BPM suite?
Ans:
8 . Is BPM Appian an open source application?
Ans:
9 . What is Business Process Management (BPM) Platform?
Ans:
A more comprehensive approach to BPM, it provides all of the process management capabilities of BPM software, plus the following functionality: knowledge management, document management, collaboration tools, business analytics, and a work portal.
10 . Who are Business Process Management (BPM) Vendors?
Ans:
Vendors that design, develop and/or sell Business Process Management software and solutions.
11 . What is Microsoft .NET Framework?
Ans:
Microsoft's framework for Web services and component software introduced in 2000 and pronounced "dot-net."
.NET is Microsoft's approach to a comprehensive development and runtime environment similar to J2EE.
.NET supports all the Web-based features and functions, including XML and web services protocols such as SOAP and UDDI.
.NET applications run on intranets as well as public Internet sites, thus .NET is an all-inclusive Web-oriented software architecture for internal and external use.
Subsequent versions of Microsoft products (browsers, applications, Windows) were enhanced with support for .NET in some manner.
12 . What is Activity in Appian?
Ans:
Processes can be subdivided into smaller and smaller units or sub-processes.
We define activity as the smallest sub-process that a given business process team decides to illustrate on their process diagrams. (We could reverse that and say that a process is made up of one or more activities.)
Activities can consist of a single step, like approving a purchase request or placing a cap on a bottle passing on a production line.
Other activities involve multiple steps, like filling out a form, or assembling a chair.
13 . What is the Activity Cost Worksheet in Appian?
Ans:
A grid or matrix that one can use to analyze the various costs of a set of activities.
Activities are listed on the vertical axis and data about outputs, costs, times and problems are described for each activity.
14 . What are Ad Hoc Workflow Systems in Appian?
Ans:
Workflow systems that wait on users to indicate what should happen next.
An insurance system might pull up documents for an underwriter only on request.
Compare with Administrative and Transaction or Production Workflow Systems.
15 . What are Administrative Workflow Systems in Appian?
Ans:
Workflow systems that keep track of what individuals are doing and assign new tasks according to some set of rules.
Compare with Ad Hoc and Transaction or Production Workflow Systems.
16 . What is Application Programming Interface (API)?
Ans:
An application programming interface (API) is a set of definitions of the ways one piece of computer software communicates with another.
It is a method of achieving abstraction, usually (but not necessarily) between lower-level and higher-level software. APIs are implemented by writing function calls in the program, which provide the linkage to the required subroutine for execution.
Thus, an API implies that some program module is available in the computer to perform the operation or that it must be linked into the existing program to perform the tasks.
17 . What is a Balanced Scorecard in Appian?
Ans:
A movement, method and technique for aligning measures from an organization's strategic goals to specific process measures.
It stresses measuring a variety of things to obtain a good overview of what's actually happening.
A complementary approach to what we recommend.
Usually associated with Robert Kaplan and David Norton.
18 . What is Batch Processing in Appian?
Ans:
In either human or computer processes, a step where lots of items are accumulated and then processed together.
In contrast to continuous processing where items are processed as soon as possible.
19 . What are Benchmarks in Appian?
Ans:
As used in business process redesign, data about process measures obtained for specific types of processes.
Many companies seek benchmark data on processes they seek to redesign in order to determine how well other companies manage the process.
20 . What is BPM Software?
Ans:
BPM is software that automates, executes, and monitors business processes from beginning to end by connecting people to people, applications to applications, and people to applications
21 . What is the BPM System?
Ans:
According to Gartner, Inc., BPM is "a management practice that provides for governance of a business's process environment toward the goal of improving agility and operational performance."
This more holistic view offers a structured approach for optimizing processes and takes into account the software tools discussed above as well as an organization's methods, policies, metrics, and management practices.
22 . What is Business Process Design or Redesign?
Ans:
Business Process Redesign focuses on making major changes in an existing process, or creating a new process.
Depending on the size of the process, this can be a major undertaking, is done infrequently, and, once done, should be followed by continuous business process improvement.
Compared with BPR, as defined in the early Nineties, Business Process Redesign usually focuses on smaller scale processes and aims for more modest improvements.
Redesign focuses on major improvements in existing processes. Design focuses on creating entirely new processes.
23 . What is Business Process Management (BPM) Solution?
Ans:
A solution that automates, executes, and monitors business processes from beginning to end by connecting people to people, applications to applications, and people to applications.
24 . What is the Business Process Management Initiative (BPMI)?
Ans:
Consortium of business process modeling tools vendors and user companies that are working together to develop an XML-based business process language (BPMI), a notation for the language (BPMN) and a query language (BPQL).
The idea is that companies would model their automated processes in BPMI and then be able to monitor and change the processes as needed.
BPML would primarily be used by those who want to create collaborative Internet or Web Service systems.
25 . What is Business Process Management Software (BPMS)?
Ans:
An enterprise application software that enables an organization to streamline processes and gain organizational efficiency through the modeling, execution and analysis of business processes.
26 . What is Business Process Modeling (BPM) Tool?
Ans:
A software tool that lets managers or analysts create business process diagrams. Simple tools only support diagramming.
Professional Business Process Modeling Tools store each model element in a database so that they can be reused on other diagrams or updated.
Many Professional tools support simulation or code generation.
27 . What is Business Process Outsourcing (BPO)?
Ans:
Many companies outsource business processes to other companies to manage and execute.
Few companies outsource core business processes that they depend on for their unique position in the market.
They fear that the outsourcer won't be able to improve the process quickly enough to respond to market changes.
Some companies are now offering to outsource such processes, arguing that they have an approach that will let the owner make changes in the process as needed.
28 . What is Business Process Reengineering (BPR)?
Ans:
A term coined by Hammer and Davenport in the early Nineties.
As originally defined in their books it emphasized starting from a blank sheet and completely reconceptualizing major business processes and using information technology in order to obtain breakthrough improvements in performance.
The term became unpopular in the late Nineties and many business people associate BPR with failures.
Those who still use the term have redefined it to mean what we mean by Business Process Redesign.
29 . What is Collaborative BPM?
Ans:
BPM was created using a collaborative business process language (usually ebXML). It is particularly suitable to describe the collaborations between partners that are all considered at the same level.
30 . What are Collaborative Tools?
Ans:
Tools like discussion forums, dynamic workspaces, and message boards that are provided within the BPM platform framework and are designed to remove intra- and inter-departmental communication barriers.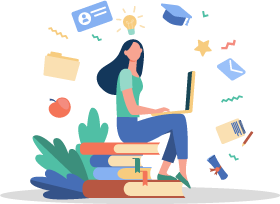 Learn Appian Training to Get Most In-Demand IT Skills
Instructor-led Sessions
Real-life Case Studies
Assignments
Explore Curriculum
31 . What is Composite Process Application?
Ans:
An enterprise application that is developed and deployed using a BPM platform to solve a particular business problem, such as complying with regulatory standards or managing a company's assets.
By integrating existing applications, pulling relevant data, and connecting appropriate people, it overcomes the limitations of traditional enterprise applications, offering more flexibility and scalability as well as better collaboration and integration.
32 . What is Computer Aided Software Engineering (CASE)?
Ans:
Software methods and tools designed to generate code from models.
Those involved in the CASE movement have always sought to make software generation more systematic and predictable.
Software developers often use CASE tools to model business processes.
33 . What is Continuous Process Improvement?
Ans:
A strategy to find ways to improve process and product performance measures on an ongoing basis.
34 . What is the Core Business Process?
Ans:
Core processes are the processes that rely on the unique knowledge and skills of the owner and that contribute to the owner's competitive advantage.
Contrast with subsidiary business processes.
35 . What is the COULD Process in Appian?
Ans:
Also sometimes Can-Be Process. Description of one of two or more alternative redesigns that are being considered.
36 . What is Customer Resource Management (CRM)?
Ans:
A vague term describing any of a number of packaged or tailored applications or tools designed to help with sales, tracking customers, or managing information gained from customer interactions.
37 . What is Dashboard?
Ans:
A user interface that resembles the dashboard of an automobile.
Dashboards contain small graphs, charts, and gauges that provide data on key information within an organization.
38 . What is Data Warehouse?
Ans:
A record of an enterprise's past transactional and operational information, stored in a database.
Data warehousing is not meant for current "live" data; rather, data from the production databases are copied to the data warehouse so that queries can be performed without disturbing the performance or the stability of the production systems.
39 . What is Database?
Ans:
A collection of records stored in a computer in a systematic way, such that a computer program called a database management system (DBMS) can consult it to answer questions. DBMSs can manage many forms of data, including text, images, sound, and video.
For better retrieval and sorting, each record is usually organized as a set of data elements.
The items retrieved in answer to queries become information that can be used to make decisions that might otherwise be more difficult or impossible to make.
40 . What is Decision Point or Diamond?
Ans:
A diamond or hexagonal figure used on process diagrams to show when a decision leads to a branching in the flow of information, control or materials.
Technically, all decisions take place within activities and arrows only show the flow between activities.
As a convenience, however, if the decisions lead to branching, we often represent them on the process diagram and label them to indicate why a flow would go to one subsequent activity rather than another.
41 . What is DMAIC (Define, Measure, Analyze, Improve, Control)?
Ans:
An acronym used by Six Sigma practitioners to remind them of the steps in a Six Sigma improvement project.
42 . What is Document Management?
Ans:
A system for storing and securing electronic documents, images, and other files within an organization.
The term used to imply the management of documents after they were scanned into the computer.
Today, the term has become an umbrella under which document imaging, workflow, text retrieval and multimedia fall.
43 . What is ebXML (electronic business XML)?
Ans:
A consortium set up by two other organizations, a United Nations (UN/CEFACT) committee and OASIS, an Internet consortium. ebXML is charged with creating an XML architecture that standardizes all of the services companies will need to build Web Services.
One sub-committee of ebXML is focused on business process communication, and has proposed BPSS.
44 . What are the top features of the Appian BPM suite?
Ans:
Process
Knowledge Management
Business Rules
Social Collaboration
Mobility
Security
Flexible Deployment Options
Enablement
45 . What are the advantages of using BPM tools?
Ans:
Decreased Costs
At first glance, BPM seems to deliver the same major benefit as traditional enterprise application technology like ERP: increased workforce productivity (as a result of streamlining business operations and automating repetitive tasks).
BPM platforms, however, go far beyond creating efficiency.
Knowledge sharing capabilities and embedded collaboration help improve decision-making.
Process performance reports (and even continuous process improvement help optimize workflows.
Notifications and triggers help reduce errors and eliminate waste.
And an intelligent rules engine enforces best practices.
Thus, BPM platforms not only help organizations increase workforce productivity, but they also improve product quality and reduce corporate risk.
The result? Within months of deployment, these improvements deliver substantial cost savings to companies.
Increased Revenue
In addition to decreasing costs, BPM platforms also help an organization raise its overall revenues by increasing product output, accelerating cycle time, and improving customer service.
Straight-through processing helps accelerate delivery times. Dashboards help prioritize business activities by their influence on sales.
Process performance reports help identify bottlenecks and reduce hand-offs.
Centralized enterprise knowledge helps speed decision-making.
And closed-loop customer feedback processes help track performance.
Over time, these enhancements result in a faster time-to-market and an improved company image, which ultimately increases sales and revenues.
Improved Agility
While decreased costs and increased revenue are the two most immediate and tangible benefits of business process management, the real value BPM delivers is intangible.
In the long run, composite process applications built with BPM platforms help organizations become more agile.
Intelligent rules ensure that processes adapt automatically to changes in the business environment.
Collaborative tools bridge department boundaries while improving and speeding decision-making.
And in-flight process modifications accelerate response to change by dynamically rerouting processes in real time.
With these capabilities, a company is better equipped to switch gears and respond to its changing business environment – faster than its competitors!
46 . What do you understand by Activities in BPM terms?
Ans:
An activity is any work that is being performed in a process.
An Activity is represented by a rounded-corner rectangle in a Business Process Model.
There are two types of activities: tasks and sub-processes.
47 . What do you understand about Annotations?
Ans:
Annotations can be used to add textual comments within a process diagram.
48 . What do you understand about Artifacts?
Ans:
Artifacts allow process designers to extend the basic BPMN notation to include additional information about the process in the process diagram.
There are three types of artifacts: data object, group, and annotation
49 . What do you understand about Association?
Ans:
An Association is used to show relationships between data, text and other Artifacts and flow objects in a process.
An Association is represented by a dotted line with a lined arrowhead in a Business Process Model.
50 . What do you understand by Business Process Diagram (BPD)?
Ans:
A Business Process Diagram is a simple diagram made up of a set of graphical elements that depicts a business process.
There are four primary elements of BPD: flow objects, connecting objects, swimlanes, and artifacts.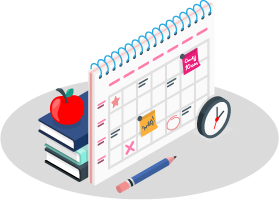 Get Best Appian Course to Be An Expert in Appian Tools By Experts Trainers
Weekday / Weekend Batches
See Batch Details
51 . What do you understand about the Business Process Model?
Ans:
BPMN defines a Business Process Model as a network of graphical objects, which are activities, and the flow controls that define their order of performance.
52 . What do you understand by Business Process Modeling Notation?
Ans:
Business Process Modeling Notation was developed by the Business Process Management Institute to provide a process modeling notation that is understood by all process modelers, users, analysts, etc.
53 . What do you understand by Connecting Objects?
Ans:
Flow Objects are connected together using Connecting Objects.
There are three types of Connecting Objects: Sequence Flow, Message Flow, and Association.
54 . What do you understand about Data Objects?
Ans:
Data Objects are used to show how data is required or produced by activities in a process.
Data Objects are represented by a picture of a piece of paper folded at the corner in a Business Process Model.
55 . What do you understand by Events?
Ans:
Events are anything that "happens" during the course of a business process.
Events can have a cause, referred to as a Trigger, and/or an impact, referred to as a Result.
Events are based on where they occur in the flow process (start, middle, or end).
56 . What's the difference between CRM and BPM systems?
Ans:
CRM is an abbreviation for customer relationship management and is a phrase used to describe all aspects of interaction that a company has with its customer, whether it is sales or service-related.
It's a business strategy that helps your business to better understand your customer, retain customers, provide excellent customer service, win new clients and increase profitably.
57 . ERP is an abbreviation for enterprise resource planning
Ans:
ERP software is used to manage the business.
It integrates all facets of an operation, including product planning, development, manufacturing processes, human resources, financials and sales and marketing.
58 . What are the core components of the average ERP?
Ans:
Every ERP system has a transactional database, management view, analytics and reporting tools, and workflow management.
There are also additional components, such as human resources and logistics functions.
The answer to this straightforward question provides insight into how candidates see the structure and purpose of ERP.
You'll also gain insight into their aptitude for breaking down complicated topics for non-technical audiences.
59 . Tell me about a successful ERP implementation you were involved with.
Ans:
Listen for key details such as how candidates analyzed a problem or need their company was experiencing, designed a solution and communicated with stakeholders.
60 . Tell me about the most difficult interface challenge you faced and how you dealt with it.
Ans:
You also want to be mindful of the ways candidates reacted to challenges they faced during the rollout.
61 . Explain how an ERP project you worked on addressed the integration among discrete ERP modules and other software platforms within the organization.
Ans:
ERP analysts tackle these issues by using interfaces.
This is an extremely technical task that can involve configuring third-party APIs (application programming interfaces) or creating unique interfaces from scratch.
This question will provide insight into candidates' technical abilities.
62 . Need to hire an ERP analyst?
Ans:
Our experienced professionals can handle a full range of ERP services, including ERP professional hiring, system recommendations, implementations, customizations and ongoing support.
63 . Tell me about your programming background.
Ans:
Building and configuring an ERP requires a range of programming skills.
The core of an ERP is usually built with Java or C++, though PHP or Ruby may also play a role in the setup.
All ERPs will have a relational database that can be queried with SQL.
Some systems also have their own high-level proprietary language.
If you're working with an SAP setup, for example, your analyst will need to know ABAP (Advanced Business Application Programming), while for Oracle, they may need EnterpriseOne.
64 . What are data dictionaries, and why do we need them?
Ans:
Data dictionaries contain definitions for the types of data used in a relational database.
For instance, if your ERP was storing job candidate details, each record might contain names and addresses as text strings and phone numbers as numerical values.
Data dictionaries are especially important for cross-function projects.
They tell users exactly how to input data, even if they're not familiar with the system.
They also help development teams to agree on data requirements with business units.
65 . What's the difference between SAP and NetSuite?
Ans:
Ask candidates to explain the difference between any two systems, and you'll learn more about their understanding of both.
Some key contrasts between these two major ERP platforms include:
SAP is on-premises with cloud functionality. NetSuite is cloud only.
NetSuite is automatically updated. SAP is manually updated.
NetSuite's analytics tools are user-friendly. SAP is more powerful but can be harder to use.
NetSuite employs open architecture that makes integration significantly easier than when you're working with SAP.
SAP uses customizable modules such as Financial Accounting, Enterprise Controlling, Inventory Management, Human Resource and Production Planning.
66 . How have you dealt with conflicting requests from different functional areas?
Ans:
From an ERP standpoint, an organization has up to five main functional areas: finance, management accounting, manufacturing, logistics and human resources.
Soft skills are a must because functional areas often disagree, catching ERP analysts in the middle.
Outstanding ERP analysts are excellent communicators with experience in project management and change management.
Look for candidates who can provide real-world examples of times when they've balanced conflicting requests to find compromise.
67 . How can an ERP analyst improve the speed of an implementation?
Ans:
SAP ASAP (Accelerated SAP) is common industry best practice for bringing ERP projects live.
While ASAP was developed by SAP, the methodology is platform agnostic and will run on any operating system.
There are five key steps:
Project preparation
Business blueprint
Realization
Final preparation
Go-live and support
Most ERP analysts will have used some version of this methodology in the past and should be able to provide examples of that.
Some candidates will also have experience using Agile methodology to create a more dynamic implementation process.
Still others have worked in DevOps and may focus on the continuous deployment approach.
68 . Tell me about your experience with ERP training programs.
Ans:
Training is one of the most important aspects of change management projects such as ERP implementations.
Users need to know how to do their jobs using new systems and also understand the ways updated functions can make life easier.
Ask candidates to describe their past experiences with training company employees.
As in the question above, look for evidence that they have strong soft skills, especially in areas involving communication, empathy and teamwork.
69 . Have you ever had trouble bringing a project in, at or under budget?
Ans:
ERP deployments and upgrades can be expensive, with costs that easily surpass initial estimates.
For example, the project manager may need to invest in additional modules, develop bespoke interfaces or scale up their usage of cloud services.
This question helps establish whether candidates understand how technical decisions can have financial consequences.
Awareness of these matters is especially germane if new hires will have project management duties.
70 . How will technological advancements impact ERP?
Ans:
Transformative technologies — such as those identified in our Jobs and AI Anxiety report — will impact ERP in myriad ways.
For example, robotic process automation (RPA) is becoming highly sophisticated, removing a lot of manual intervention from workflow processes.
Likewise, Internet of Things (IoT) systems are creating huge volumes of data related to areas like logistics and manufacturing.
As much of this information passes through the ERP, sophisticated artificial intelligence (AI) will be required to analyze and react to the incoming data.
ERP analysts will need to become experts in AI and machine learning, and will require understanding of the big data structures that make it all possible.
Top candidates will know and mention this need.
Appia Sample Resumes! Download & Edit, Get Noticed by Top Employers!
Download
71 . Give three advantages of RPA tool
Ans:
Here are three benefits of using RPA tools.
RPA offers real time visibility into bug/defect discovery
RPA allows regular compliance process, with error-free auditing.
It allows you to automate a large number of processes.
72 . What are the things you should remember in the process of RPA Implementation?
Ans:
Define and focus on the desired ROI
You should target to automate important and highly impactful processes
Combine attended and unattended RPA
73 . Which RPA offers an open platform for automation?
Ans:
UiPath is an open-source RPA tool that allows you to design, deploy any robotic workforce upon their organization.
74 . Explain important characteristics of RPA
Ans:
Three most important characteristics of RPA are:
Code-free
User-Friendly
Non-Disruptive
75 . What are Popular RPA tools? Describe each one in detail
Ans:
There are mainly three popular RPA tools.
Blue Prism:
Blue Prism software offers business operations to be agile and cost-effective by automating rule-based, repetitive back-office processes.
Automation Anywhere:
Automation Anywhere offers powerful and User- friendly Robotic Process Automation tools to automate tasks of any complexity.
UiPath:
UiPath is a Windows desktop software used for automation for various types of web and desktop-based applications.
76 . What are the steps you should follow to implement Robotic Process Automation?
Ans:
Six steps to be followed for a successful RPA implementation are:
Identify the Automation Opportunities
Optimize the Identified Processes
Build a Business Case
Select the RPA Vendor of your choice
Model RPA Development
Start Continue Building Expertise RPA bots
77 . Can you audit the RPA process? What are the benefits of the same?
Ans:
Yes, it is possible to audit the RPA process.
Auditing brings several new strategies that can easily be adopted.
78 . Does handling RPA operations need special skills?
Ans:
RPA is an approach that doesn't require programming skills.
Anyone can become an RPA certified professional with some basic knowledge or training, which is also a short duration.
Everything can be managed easily using the flowchart or in a stepwise manner.
79 . Name two scripting standards which you will consider during automation testing?
Ans:
Two scripting stands that you need to consider during automation testing are
Adequate indentation
Uniform naming convention
80 . What are the key metrics which you should consider to map the success of automation testing?
Ans:
Two key metrics to measure the success of automation testing are:
Reduction in cost of various modules
Defect Detection Ratio
81. Explain the use of PGP
Ans:
PGP allows you to encrypt and decrypt a file by assigning a passphrase.
82 . What is meant by Bot?
Ans:
A bot is a set of the commands used to automate the task.
83 . Name different types of bots
Ans:
Different types of Bots used in RPA process are:
TaskBot
MetaBot
IQ Bot
Chatbot
84 . Explain the term dynamic selectors
Ans:
If the selector information changes frequently, then it is called dynamic selectors
85 . What is the primary goal of the RPA process?
Ans:
The main object behind the development of the RPA process helps you to replace the repetitive and tedious tasks performed by humans, with the help of a virtual workforce.
86 . How to create RPA Bot?
Ans:
To create RPA bot, you need to follow these steps:
Record a task
Completed the bot implementation
Test the bot
Upload the bot and perform the automation.
87 . How can you do screen scraping in RPA?
Ans:
Screen scraping is an important component of RPA toolkit.
It allows you to capture bitmap data from the screen and cross verified it with stored details in your computer.
88 . What are the benefits of screen scraping?
Ans:
Here, are some major benefits of screen scraping:
Works on the application which are not accessible even using UI frameworks
Offers test digitization through Optical character
Easy to implement & mostly accurate
89 . Name the framework used in software automation testing
Ans:
Four most crucial framework used in software automation are:
Hybrid automation framework
Keyword-driven framework
Modular automation framework
Data-driven framework
90 . What is the main difference between an Activity Class Parameter and a Process Variable?
Ans:
An Activity Class Parameter (ac!) has its scope limited to a single Process Model node.
A Process Model Variable (pv!) can be used anywhere within the process.
91 . What are some of the main things to configure on a new Process Model after creation?
Ans:
Setting up Security, Notification preferences, and Data Management.
92 . Explain the 4 types of Process Model gateways.
Ans:
AND:
Split or merge Process Model flows. AND gateways do not use/require conditions.
All flows that emerge from the AND gateway (outgoing) are executed simultaneously.
In addition, the AND gateway will wait for all flows to arrive before continuing (merging flows).
OR:
It can execute zero or more outgoing flows.
Executes all flows that meet the conditions specified.
Used with one incoming flow.
XOR:
Will execute a single outgoing flow based on conditions specified.
Used with one incoming flow.
Complex:
Can be used to wait for specific/all incoming flow(a), and can execute one or more outgoing flow(s).
It can be used as a combination of other gateways.
93 . What are the two ways a sub-process can execute from a parent process?
Ans:
Synchronously:
Pauses the parent process until the sub-process completes.
Asynchronously:
The parent process executes the sub-process but continues execution.
94 . What 3 kinds of backed Record Types are possible in Appian?
Ans:
Entity-Backed:
Records are drawn from a Data Store Entity (from a database); each record in an Entity-Backed Record corresponds to one row in the Data Store Entity (database table).
Expression-Backed:
Most flexible. Records are typically drawn from source types outside of Appian, through an Integration that calls an external system.
Process-Backed:
Records are drawn from Process Model instances. The record is built using process properties and variables.