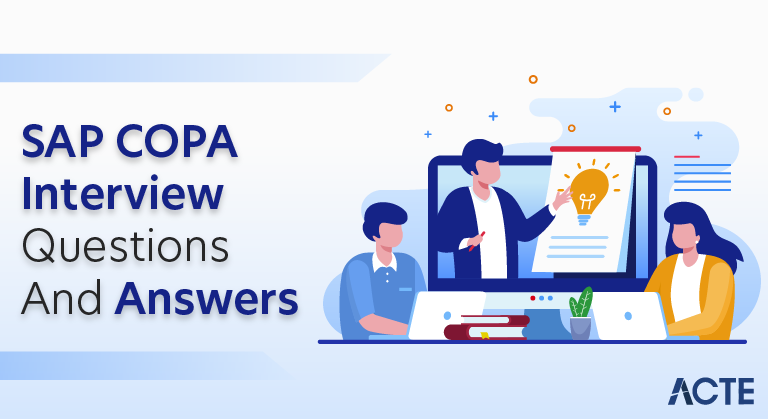 25+ Tricky SAP COPA Interview Questions with SMART ANSWERS
Last updated on 04th Jul 2020, Blog, Interview Questions
SAP COPA, part of SAP ERP, facilitates detailed profitability analysis across multiple dimensions like products, customers, and regions. It enables cost allocation and comprehensive data analysis, allowing for flexible reporting. Integration with other SAP modules, such as Sales and Distribution and Financial Accounting, provides a holistic view of profitability. Crucial for decision-making, it aids in strategic planning and understanding cost structures within an organization. Its contribution margin analysis feature helps identify profitable segments.
1. What does SAP COPA?
Ans:
Profitability Analysis (CO-PA) helps you assess strategic business units, like sales organisations, or market segments, which can be categorised based on orders, customers, products, or any combination of these, in terms of the profit of the company.
2. Distingusih differences between Profit Center Accounting (PCA) and Profitability Analysis (CO-PA)?
Ans:
Aspect
Profit Center Accounting (PCA)()
Profitability Analysis (CO-PA)()
Focus

Internal organizational structure and performance evaluation of profit centers.

Analyzing profitability of products, customers, or market segments.
Purpose
Assessing the profitability of individual organizational segments.
Determining the profitability contributions of products, customers, or market segments.
3. Why does SAP talk about statistical assignments in CO – why does different from a real Cost Accounting assignments?
Ans:
The reason is to facilitate the reconciliation between FI and CO. The sum of all 'real' assignments in CO should add up to sum of all expense and revenue postings in FI. A normal expense invoice posting to an expense accounts / cost elements will be 'real' posting. If the system is displaying an error message insisting on the 'cost accounting assignment' and think have entered one, then possibly have specified a statistical assignment.
4. What does Period based accounting (GL based) ?
Ans:
Accounting according to periods: "Period based" refers to the fact that only actual events or transactions that occur during the month or period are posted at the appropriate time. To provide a more accurate picture of a profit, estimated accruals and deferrals are made at the end of the period and posted to the posting period.
5. What does cost of sales accounting (COPA based)?
Ans:
Cost of Sales in the SAP means that attempt to record or rather report the "costs of sales" against the actual sale at as low level as possible and during the period. .This enables company to get a reasonably accurate view of a profitability on a real time basis.
6. How does data flows from SD to COPA?
Ans:
Delivery (delivery creates a goods issue, which debits COGS and credits Inventory – COGS is updated in CO-PA at this time)
Billing Document billing document updates A/R, Sales revenue, Discounts, Freight, etc.)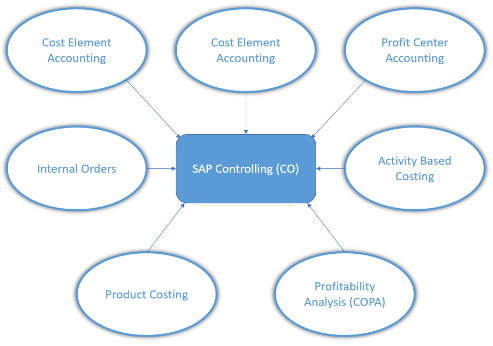 7. How does data flows from CO to COPA?
Ans:
These are two modules within SAP ERP (Enterprise Resource Planning) system, and they are closely related when it comes to the managing financial data and analyzing profitability. Here's how data typically flows from a CO to COPA:
Data Entry in CO (Controlling): In the Controlling (CO) module of the SAP, various data related to the cost accounting, internal accounting, and financial controlling is entered.
8.How does data flows through MM into FI?
Ans:
Through the Account assignment model OKB9. Automatic postings created in the materials management, can be passed on to CO-PA by means of an automatic account assignment to the profitability segment.
9. How does data flows from PP into FI & COPA?
Ans:
Through Production Variances It Posts variances from the production (product cost) estimates or standards to GL accounts and to Profitability Analysis if real costs are required . A Standard cost figures would have been used to update a Stock and Cost of Goods sold figures when finished stock was issued from production runs.
10. What does value field groups?What does value field groups?
Ans:
Value Field Groups represent a possible combinations of value fields in the operating concern. Value field groups are used to be specify.
Which value should be made available to the users entering or displaying the line item.
11. What does Characteristics Values?
Ans:
Characteristics are aspects on which need to break down the profit logically like customer, region product, sales person etc. characteristics in the SAP CO-PA are attributes or dimensions that are used to categorize a business transactions and organize data for analysis. Characteristics define dimensions along which profitability analysis will performed.
12. What does fixed characteristic fields?
Ans:
A Predefined characteristic fields in the SAP R/3 system, which are obvious, are known as a fixed characteristic fields like product, sales org and customer.
13. What does Non-Fixed characteristics or user defined characteristics?
Ans:
Up to 50 non-fixed characteristics can be added to the operating concern. E.g. Bill-to-party
Create -> Derived a value from Table PAPARTNER (SD partner that can be used in the COPA) -> Create a user defined characteristic name WW008 -> Save.
14. What does Account Assignment Models?
Ans:
AAM's are the blocks of document line items that can be used repeatedly to prevent a manual re-entry. Which fields are included in AAM layout can be configured using the O7E3.
15. What does Statistical Internal Orders?
Ans:
The operating Concern is highest node in Profitability Analysis.
The operating concern is assigned to be Controlling Area.
Within operating concern all transactions of Profitability Analysis are stored.
REPORT ZSTAT_ORDER_INFO.
DATA lv_order TYPE COSP-KOKRS.
SELECT SINGLE KOKRS INTO lv_order FROM COSP WHERE KOKRS = 'XXXX'.
WRITE: / 'Order Number:', lv_order.
16. Explain Organizational Assignment In Pa Module?
Ans:
The operating Concern is highest node in Profitability Analysis.
The operating concern is assigned to be Controlling Area.
Within operating concern all transactions of Profitability Analysis are stored.
The operating concern is nothing but nomenclature for defining highest node in PA.
17. Does Both Account Based And profitability Based Profitability Analysis Be Configured At a Same Time?
Ans:
Yes. It is possible to be configure both types of costing based profitability analysis at a same time.
Account-Based Profitability Analysis (CO-PA): Account-based CO-PA is the primarily used for analyzing profitability at a more aggregated level and is closely integrated with General Ledger (GL) accounts.
Costing-Based Profitability Analysis (CO-PA): Costing-based CO-PA allows for more detailed analysis of profitability, especially for internal management reporting.
18. What does Basic Difference In Customizing In Profitability Analysis As Compared To the Other Modules?
Ans:
In PA when configure the system i.e. creating an operating concern, maintain structures no customizing request is generated. The configuration needs to be transported through the different transaction called as KE3I.
19. How does Configure The Assignment Of Variances From a Product Costing To Copa Module?
Ans:
The variance categories from a product costing along with the cost element are to be assigned to value fields in COPA.
Activate Account Assignment for the Variances.
Configure Valuation Variant for a Material Ledger.
Assign Cost Components in Costing Sheet.
20. Describe three Ways Of Disposing Of Asset From A Company Code In Sap R/3?
Ans:
An existing asset can be scrapped (transaction ABAVN), transferred to the another company code (ABUMN), sold to customer account in the accounts receivable module (F-92), sold with the revenue but revenue is booked to a GL account (ABAON).
21. What does Statistical Key Figures In Co?
Ans:
SAP Controlling (CO), Statistical Key Figures (SKF) are used to the capture statistical data that is not accounted for in financial terms but is essential for the analysis and allocation purposes. They represent a quantities or numerical data associated with the cost centers, internal orders, cost elements, or other objects in SAP CO.
22. Name Some Settlement Receivers For Co Internal Orders?
Ans:
The Other internal orders.
Fixed assets (including assets under the constructions).
GL Accounts.
23. What does "fee Field" In Co-pa Module?
Ans:
The Value fields are wide variety/price associated f the ields in profitability evaluation which include the amount, sales sales, and bargain fee.
24. What does function Field In Co-pa Module?
Ans:
Characteristics are the analytical statistics fields utilized in the CO-PA. Typical examples encompass the customer range, logo, and distribution channel.
25. How does Copa work in SAP?
Ans:
SAP COPA provides the two choices for implementation for SAP customers: one based on the account codes (account-based SAP COPA) and another based on costing (costing-based SAP COPA), which is done by measuring a value fields or key figures. Key capabilities include: Financial planning and forecasting.
26. Explain the Organizational Assignment SAP Controlling module?
Ans:
Assign the Company Codes to the Controlling area and controlling area to operating concern.
The Controlling Area is a catch-all for all of the controlling activities of the cost centres Accounting, Product Costing, Profitability Analysis, and Profit Centre.
27. What does Cost Objects in SAP ?
Ans:
A cost object means the cost or a revenue collector wherein collect all the costs or revenues for particular cost object. Examples are the cost center, production order, Internal Order, projects, and Sales Order.
28. How does relate the cost center accounting to Profit Center?
Ans:
In master data of the cost center, there is provision to enter the profit center. Here, all the costs which flow to the cost center are also captured in a profit center. This is to say, create Cost centers to capture costs.
29. What does Cost Element Group?
Ans:
The cost Element group is nothing but a group of the cost elements that help track and control costs more effectively. And can make as many cost element groups as feel necessary by combining the various logical cost elements.
30. What does Cost Center Group?
Ans:
A similar line, a cost center group is also the group of cost centers that help one to track and control the cost of department more effectively. Noteworthy, we can make as the many numbers of cost centers as feel necessary by combining the various logical cost centers.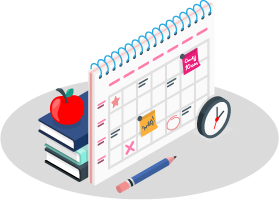 Get Hands-on Experience in SAP COPA Certification Course
Weekday / Weekend Batches
See Batch Details
31. What does difference between Distribution and Assessment?
Ans:
Distribution: It uses an original cost element for allocating the cost to sender's cost center. Thus can see the original cost element from a sender cost centre in receiving cost center.
Assessment: It uses the assessment cost element Thus various costs are summarised under a single assessment cost element.
32. What does other activities in the Cost Center?
Ans:
Have a manufacturing set up entering Activity prices per cost center/Activity type is the important exercise undertaken in the cost center accounting.
33. What does Activity Type?
Ans:
SAP activity type is classification of activities that produce in the cost centers in a controlling area. Examples of the Activity Types are Machine Hours, Labour Charges, Units Produced, Power, etc.
34. What does important terms in SAP Product Costing?
Ans:
Result Analysis Key: This key determines how work in the Progress is calculated.
Cost Components: The breakup of costs which see in a Product costing e.g.-Material Cost, Labor Cost, Overhead, etc.
Costing Sheet: use a costing sheet to calculate overhead in Controlling.
35. How does SAP go about costing product having multiple Bill of Materials within it?
Ans:
Firstly, SAP first cost lowest level product. Then it arrives at a cost and it takes and costs next highest level and finally arrives at cost of the final product.
36. What does cost roll-up mean in the product costing context?
Ans:
The purpose of the cost roll-up is to include the cost of goods manufactured of all the materials in multilevel production structure. It lies within the cost of material located at the top of a structure.
37. What does settlement profile and why does need it?
Ans:
All the costs or revenues that system collects in a production order or Sales Order, have to settle to receiver at end of the period. This receiver could be GL account, cost center, profitability analysis or asset., to settle costs of production order or sales order, need a settlement profile.
38. What does importance of Controlling in the SAP?
Ans:
Controlling is the key SAP module that enables a businesses to manage and analyze financial performance. It allows the companies to monitor and evaluate expenses, income, and profits to make wise business decisions.
39. Explain 'company Code—Controlling Area' Assignments.
Ans:
The Company Code – Controlling the Area assignments in SAP are used to connect Company Code to a Controlling Area. This connection is crucial for organization's effective cost and financial management.
40. List the components Of SAP Controlling.
Ans:
Cost Center Accounting.
Cost Element Accounting.
Profit Center Accounting.
Internal Orders.
Profitability Analysis.
41. Why does need 'Cost Element Accounting'?
Ans:
A Cost element accounting is essential to the company's cost accounting system. It helps in determining a true costs that go into price of a good or service.
42. Explain 'Cost Center Accounting.'
Ans:
A sort of management accounting known as "cost center accounting" relates to the monitoring and managing spending inside an organization. It entails determining, accumulating, and distributing expenses incurred by the various organizational divisions or a business units.
43. What does 'activity-based Costing'?
Ans:
An accounting technique called "activity-based costing" (ABC) identifies and allocates costs to numerous tasks carried out within the business process. Instead of only allocating the costs based on broad assumptions like a direct labor or machine hours, this approach of accounting acknowledges that resources required by every activity are the real cost drivers of process.
44. What does 'product Cost Controlling' (co-pc)?
Ans:
The SAP (Systems, Applications, and Products) software has module called the Product Cost Controlling (CO-PC) that manages and controls the product costs inside an organization. It is component of SAP's Controlling (CO) module.
45. What does 'profitability Analysis' (co-pa)?
Ans:
The SAP ERP software has module called Profitability Analysis (CO-PA) that enables the businesses to examine profitability from the variety of angles. It is used to assess profitability of company's offerings, clients, distribution networks, and geographical areas.
46. How does profit center accounting (ec-pca) different from Co-pa?
Ans:
Profit Center Accounting (EC-PCA) and Profitability Analysis (CO-PA) are both the components of SAP's Controlling (CO) module and serve various purpose within an organization.
47. Explain SAP CO integration.
Ans:
SAP CO is a crucial part of the SAP ERP (Enterprise Resource Planning) system, which is used to monitor an organization's expenses, manage financial transactions, and create budgets. The organization's overall productivity is enhanced by integrating SAP CO with other SAP modules, including SAP FI (Financial Accounting), SAP MM (Materials Management), and SAP SD (Sales and Distribution), as this facilitates continuous data flow across various business processes.
48. What does cost object?
Ans:
Anything that requires the separate measurement of expenses is referred to be cost object in accounting. It is item, product, procedure, division, or client for whom expenditures build up. The cost object could be any entity for which a special cost analysis is needed to determine the cost of manufacturing or providing a service or good.
49. Differentiate between real and statistical postings?
Ans:
A "real posting" is the transaction that involves an exchange of money or goods and impacts company's financial status. Sales revenue, purchases, salaries, and rent payments are the few examples of real postings. These entries impact balance sheet, income statement, and cash flow statement of business.
50. How does 'number Ranges' In Co?
Ans:
A number range is the series of numbers that are given to the particular objects, like cost centers, internal orders, profit centers, or other organizational units, in the SAP CO (Controlling) module.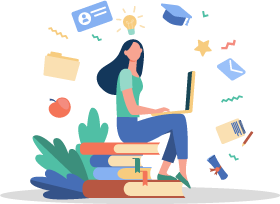 Learn SAP COPA Training & Get Trained By Industry Expert
Instructor-led Sessions
Real-life Case Studies
Assignments
Explore Curriculum
51. How does 'master data' differ from 'transaction Data' in SAP CO?
Ans:
Data types used in the business operations include master data and transaction data. While the transaction data refers to data that often changes as a result of business activities, master data refers to data that is relatively consistent and specifies key entities in the company.
52. Describe the use of cost elements in SAP CO.
Ans:
A cost element is the type of cost that is used to track and distribute costs in organization's accounting system. It is the fundamental component of cost accounting that aids in locating and examining a cost elements of a company.
53. What does primary cost element?
Ans:
In SAP, a primary cost element is the master data object representing single expense or revenue category in the company's financial accounting. It is used to assign a costs or revenues to the cost centers, internal orders, or other cost objects.
54. What does secondary cost element'?
Ans:
Secondary cost elements are used to record the costs that are not immediately associated to cost item, as opposed to main cost elements, which are used to capture costs that are directly related to cost object, such as materials or labor. These expenses include the things like taxes, depreciation, and overhead charges.
55. How does automatically create cost elements in SAP CO?
Ans:
Determine a categories of costs that want to track and analyze.
Identify a sources of data that will use to calculate these costs.
Set up rules and algorithms defining how costs should be allocated to the specific elements.
56. How does cost-center accounting and profit centers relate to one another?
Ans:
Both the cost center accounting and profit-center accounting are separate accounting methodologies, but they have something in the common are both used to assess and oversee the company's financial performance.
57. How does cost flow and revenue flow related to profit center?
Ans:
Revenue flow: refers to financial gain that profit center experiences upon the sale of products or services it produces.
Cost flow: In income statement, the expenditures associated with profit center are included as cost flows.
58. Does it required to maintain statistical key figure in the PCA module?
Ans:
In order to collect the non-financial data that may be important for analysis, such as number of employees or output of units, statistical key figures are utilized. Together with the other cost and revenue components, these important numbers can be used to create more complete picture of profitability.
59. Explain some important terminologies in product costing?
Ans:
Direct costs are expenses that can directly linked to the particular good or service. Raw materials, direct labor, and the other expenses connected to the product's creation are examples of a direct costs.
Indirect costs are expenses required for smooth operation of a production process but are not directly related to creation of a good or service.
60. What does settlement profile?
Ans:
In project, revenues and costs are temporarily collected and must be settled as a part of period-end processing. A settlement profile must be saved in project profile or a network type in order to determine if settlement is required, allowed, or blocked.
61. What does "cost roll-up" mean in the context of product costing?
Ans:
A method called cost roll-up calculates the product's total cost by adding all of costs associated with the labor, overhead, and materials used to produce it. Cost roll-up is important concept since it enables the companies to determine the cost of every product precisely and assists them in making decisions about the pricing, production, and profitability.
Sap Copa Sample Resumes! Download & Edit, Get Noticed by Top Employers!
Download
62. What does 'Period End Closing Activities' in Controlling?
Ans:
Cost Center Accounting
Profit Center Accounting
Internal Orders
Activity-Based Costing
Product Costing.
63. Define the 'Month End Closing Activities' in Finance.
Ans:
The process of wrapping up all the financial transactions and creating a financial statements and reports at end of a given month is referred to as "month-end closing activities" in world of finance. These tasks are essential for making sure that financial data is accurate and supporting an organizational decision-making processes.
64. Explain iterative processing of cycles?
Ans:
An analysis and improvement process that is repeated over more cycles or iterations is known as iterative processing of cycles. This method involves the repeatedly testing, modifying, and evaluating the system or process until intended outcomes are obtained.
65. Define Activity Price Calculation?
Ans:
The activity price calculation method calculates a cost of a task or activity within business process. This is used in the managerial accounting. It entails figuring out overall cost of the resources necessary to carry out the specific task, like labor, supplies, and overhead, then dividing that cost by number of goods or services produced.
66. What does 'Political Price' for an activity type?
Ans:
The term "political price" is used to describe possible negative effects that individual or organization may have as result of engaging in the specific action or adopting a specific position on political issue. This cost could be in a form of decreased public support, opposition from an interest groups or political rivals, unwanted media attention, or even legal repercussions.
67. What does 'Allocation Price Variance '?
Ans:
A type of variance analysis called the allocation price variance calculates the discrepancy between price that was actually paid for resource and the price that was anticipated or budgeted for it. It is the part of cost variance analysis and is employed to the ascertain the causes of differences between the actual costs and budgeted or anticipated expenses.
68. Describe 'Direct Allocation' methods of posting in CO.?
Ans:
Automatic Account Assignment: Using information given for account assignment, the system uses this method to be automatically identify the pertinent CO item (like cost center, internal order, etc.)
Manual Account Assignment: In this technique, user chooses the pertinent CO object by hand while posting.
69. Explain 'Automatic Account Assignment.'
Ans:
The ability to automatically assign the default or pre-defined account code to the transaction based on specific predefined criteria is known as a automatic account assignment and is the feature of accounting software.
70. How does 'validation' differ from 'substitution'?
Ans:
Validation refers to process of verifying whether a given input or data meets a certain criteria or requirements. Validation aims to ensure that data is valid, accurate, and consistent with what a software expects.
71. Explain 'reposting' in Cost Center Accounting.
Ans:
There are different types of reposting that can be done in the Cost Center Accounting, including:
Reposting of actual costs
Reposting of statistical costs
Reposting of planned costs.
72. Is 'Periodic Reposting' different from 'reposting'?
Ans:
Reposting refers to an act of sharing someone else's post, usually without making any changes to content or adding any additional context. It isthe one-time event where share the post once.
73. What does 'Direct Activity Allocation'?
Ans:
A cost accounting technique called "Direct Activity Allocation" allocates the direct expenses to particular organizational activities or tasks. The purpose of Activity-Based Costing (ABC) systems, which seek to be present a more accurate view of true costs of goods, services, or the other activities, is to employ this approach frequently.
74. How does calculate 'accrued Costs'?
Ans:
Must take the following actions in order to find accumulated costs: Choose time frame for which wish to compute accrued costs.
Identify an expenses that have occurred during period but have not yet been paid for.
Calculate the each expense that has been incurred but not yet been reimbursed.
75. Describe'reconciliation Ledger.'
Ans:
A reconciliation ledger is the financial document that keeps track of and balances all the transactions involving two or more parties. The ledger is used to make sure that both the parties accept transactions and the associated sums.
76. What does 'categories Of Variances' in Co-om-cca?
Ans:
Price variances: Price variances arise when an actual price paid for material or service is different from a planned or expected price.
Quantity variances: Quantity variances arise when actual quantity used for material or service is different from planned or expected quantity.
77. Explain the 'input Variance.'
Ans:
The difference between actual amount of input material or resources utilized in the production process and standard amount that was anticipated to be used is referred to as an input variance. This variance is calculated by contrasting actual cost of the input item or resource with standard cost. Utilization variance and efficiency variance are the other names for input variance.
78. What does 'output Variance'?
Ans:
Output variance refers to difference between the actual output quantity of product or service and the standard output quantity that was expected to be produced. This variance is calculated by comparing actual revenue generated from a product or service with standard revenue. An Output variance is also known as a price variance or revenue variance.
79. How does deal with 'variances'?
Ans:
SAP Controlling is the module in SAP that helps in managing organization's cost and profitability. In order to deal with the variances in SAP Controlling, can follow these steps:
Identify a type of variance
Take corrective actions
Monitor results.
80. What does 'standard reports' in SAP CO?
Ans:
A variety of standard reports from a SAP Controlling are available to aid in financial analysis and decision-making. The following are some of standard reports in SAP Controlling most frequently used:
Cost Center Reports
Profit Center Reports
Internal Order Reports.
81. What does 'summarization' in Co?
Ans:
Summarizing transaction data in Controlling (CO) module is referred to as "summarization" in context of SAP Controlling. This is accomplished by combining numerous distinct transactions into single line item.
82. What does 'plan Version'?
Ans:
A "plan version" in SAP Controlling is the way to generate and manage the different iterations of a financial plan or budget within company. It enables the development of the multiple scenarios or "what-if" studies to aid decision-makers in weighing options and reaching well-informed conclusions.
83. What does 'Integrated Planning' in Co-om-cca?
Ans:
The process of developing and managing the cost center plans and budgets that are integrated with organization's overall financial and operational plans is referred to as "integrated planning" in SAP CO-OM-CCA module.
84. Explain 'Plan Layout.'
Ans:
"Plan layout" in SAP Controlling often refers to be unique screen layout used for an entering or presenting data in different SAP transactions. Users can customize or alter screen layouts by picking and choosing the different fields, labels, and other components.
85. Explain 'Plan Profile.'
Ans:
An established set of guidelines specifying how data is input and processed during planning process is plan profile in SAP Controlling. The planning procedures and methods that are available for given planning object, like a cost center or a profit center, are determined by plan profile.
86. How does copy 'plan data' from one period to another?
Ans:
Go to SAP Easy Access Menu and navigate to transaction code to access Plan Data Maintenance screen.
Enter Controlling area and the plan version.
Select "Copy" button to initiate a data copy process.
In "Source" section of the "Copy Plan Data" screen, select period from which need to copy the data.
87. What does recommended planning sequence in SAP CO?
Ans:
Define an organizational structure
Plan and allocate costs
Plan revenues
Perform a profitability analysis
Plan and perform internal orders.
88. What options are available for entering 'Plan Data'?
Ans:
Manual Entry: In this option, the user manually enters a plan data into the system.
Importing Data: In this option, plan data is imported into system from an external source such as Microsoft Excel.
89. What does distribution in SAP Controlling?
Ans:
In SAP Controlling, distribution refers to process of allocating or distributing costs from the sender cost center or internal order to one or more receiver cost centers or internal orders based on a predefined allocation rules.
90. What does use of assessment in SAP Controlling?
Ans:
The method of assessment in the SAP Controlling (CO) enables to transfer expenses from a one cost object to another. Cost centers, internal orders, profitability sectors, and the other entities can all be considered as cost objects.,/p>
91. What does planning methods in SAP Controlling?
Ans:
In SAP Controlling, there are several planning methods that can be used for a budgeting, forecasting, and the other types of financial planning. Some of the commonly used planning methods in the SAP Controlling include:
Manual Planning
Automatic Planning
Integrated Planning.
92. Explain Profitability analysis in SAP Controlling
Ans:
Profitability Analysis (CO-PA) in SAP Controlling is potent tool for examining an organization's profitability from more angles. It offers details on company's income and expense streams, enabling an in-depth study of profitability of certain goods, clients, and business divisions.
93. Explain posting key and what does it control?
Ans:
Posting key determines:
Account Types
Types of posting
Debit or Credit
Field status of transaction.
94. What does company code in SAP?
Ans:
Profit & loss statements, balance sheets, and other financial statements are generated using company code. A business entity or company is represented by a Company Code, which is a separate legal and organisational unit within the SAP system.
95. How many Charts of Accounts is a company code allowed to have?
Ans:
A Chart of Accounts in SAP is the list of general ledger (G/L) accounts that are used by a one or several company codes. It contains all accounts that are used for posting within company code.
96. What does options in SAP for Fiscal years?
Ans:
Fiscal year in SAP is a way financial data is stored in system. In SAP, and have 12 periods and 4special periods. These periods are stored in the fiscal year variant that is:
Calendar Year: From Jan-Dec, April-March Year dependent fiscal year.
97. What does 'year shift' in SAP calendar?
Ans:
The SAP system only understands a calendar year and is unable to distinguish between a fiscal year (for example, April 2012 to March 2013). If, for any business, the fiscal year is not a calendar year but combination of the different months of two different calendar year and then one of calendar year has to classified as fiscal year for SAP and the month falling in the another year has to be adjusted into fiscal year by shifting the year by using sign -1 or +1.
98. What does application areas that use validation and substitutions?
Ans:
FI- Financial accounting
CO-Cost accounting
AM-Asset accounting
GL-Special purpose ledger
CS-Consolidation
PS-Project system.