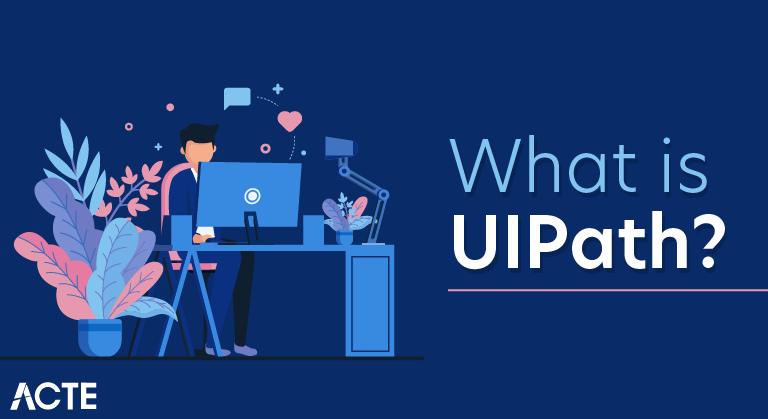 What is UIPath? All you need to know [ OverView ]
Last updated on 09th Jun 2020, Blog, General
Many enterprises are adopting digital methods for their operation because they understood that future lies in routine operation being fully automated. Speed of execution and accuracy are the two biggest advantages of digitization. On the other side, right tool and skilled manpower are the two biggest challenges of digitization. That is why industry was looking for a fast and reliable solution which they got in the form of RPA tool named UiPath.
What is UiPath?
UiPath is a Robotic process automation tool used for Windows desktop automation. It is founded in the year 2005 by the Romanian entrepreneurs Daniel Dines and Marius Tirca. It is used to automate boring repetitive tasks. It also eliminates the human intervention. With drag and drop functionality for all activities, it is the simplest RPA tool.
Why UiPath?
There are lots of tools for robotic process automation, however UiPath is the most popular among them. Following are some of the features of UiPath that makes it attractive for RPA −
Complete Solution
UiPath offers a complete solution with the help of three components namely UiPath Studio, UiPath Orchestrator and UiPath Robots.
Intuitive
Working with UiPath and creating robots is very instinctive because it uses drag and drop and flowchart activities. It is very easy to learn too.
Extensive Activity Library
UiPath is having an extensive activity library consisting of hundreds of pre-built, drag & drop actions.
Security
UiPath also offers high level security because we can store and encrypt the credentials on the centralized server.
Recording
UiPath provides the facility of recording as well. It has special recorders for desktop apps, Citrix environment and terminal emulators which makes creating automation much faster and precise.

Universal Search
It is having universal search feature which allows us to perform single search for all automation resources like libraries, activities, projects and workflows.
Powerful Debugging
UiPath offers its user a very powerful debugging which is very intuitive and flexible.
Collaboration
UiPath promotes collaboration too, as we can store, protect and share scripts in MS Team Foundation and SVN. We can also re-use the workflow.
Third-party Integration
UiPath also provide third party integration facility. We can plug in various cognitive and OCR technologies from ABBYY, IBM Watson, Google, Microsoft text analysis at the API level.
Server-Based Licensing
Uipath allows server-based licensing which makes licensing process centralized and easy to use.
Products of UiPath
UiPath platform is available with following three product suites −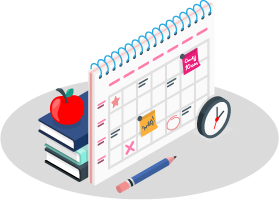 Become a UiPath Certified Professional to Learn UiPath Certification Course
Weekday / Weekend Batches
See Batch Details
UiPath Studio
With the help of UiPath studio, we can design our automation processes in a visual manner. It allows us to use recorders, drag and drop widgets to model our robotic processes.
UiPath Robot
The job of UiPath robots is to take over once you are done with the designing of processes in studio and executing all the processes with perfect accuracy.
UiPath Orchestrator
It is a browser based server application that helps us to deploy, schedule, monitor, manage robot and processes. It is a centralized platform and hence responsible for managing the robots.
How RPA Works?
RPA can execute necessary tasks, which are generally repetitive and rule-based, much better than humans. But here the question that how RPA works will arise. RPA bots transform back office by interacting with the user interface of a computer system just like humans.
It works with any existing application and carries structured processes automatically. RPA is code free and user friendly and hence does not require additional software development or IT specialists for its working. In simple words, we can say that RPA works using demonstrative steps.
RPA Implementation
For implementing RPA, a software-based technique, software robots or virtual assistants or bots are created that can perform the processes like accounting, finance, management, data entry etc.
The following approach which consists of RPA implementation methodology, should be followed for a successful RPA implementation −
First, identify the automation opportunities.
Then optimize the identified processes.
Next, build a business case for RPA journey.
Select a RPA vendor for implementation.
Now, start initial RPA bots' development.
Lastly, expand our RPA scope and continue building RPA bots.
Example
The following diagram shows an example executing the process of reading emails automatically by RPA −

Tools for RPA
There are various tools available for RPA; however, following are some most popular robotic process automation tools −
Blue Prism
It is a RPA software that provides an agile digital workforce to the organizations. It can be downloaded from https://www.blueprism.com/.
Automation Anywhere
Another important tool for RPA is Automation Anywhere which can be downloaded from https://www.automationanywhere.com/
UiPath
It is a RPA software. It helps organizations to automate processes efficiently. It can be downloaded from https://www.uipath.com/
OpenSpan
It is arobotic process automation tool based on .net framework. It helps to integrate desktop applications. After acquired by PEGA it is now known as Pega OpenSpan.
WorkFusion
It is another robotic process automation tool which provides AI-powered platform to automate operations. It can be downloaded from https://www.workfusion.com/
Applications of RPA
If the industry is using computer for repetitive and boring jobs like data entry, loan processing etc., then it can use RPA. Followings are some of the applications of RPA in various industries −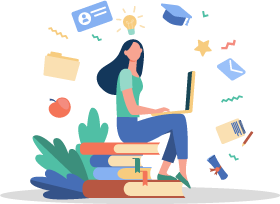 Best UiPath Training with UPDATED Syllabus By Industry Experts
Instructor-led Sessions
Real-life Case Studies
Assignments
Explore Curriculum
| Industry | Usage |
| --- | --- |
| Banking | Customer supportLoan processingFraud claimsCards activation |
| Human Resource (HR) | Joining formalitiesPayroll processShort listing of candidates |
| Healthcare | Patient registrationBillingReport generation |
| Insurance | Premium calculationProcessing claimsClearance of claimsResponding partner queries |
| Utility | Customer serviceDebt recoveryBilling |
| Legal | Converting documents digitallyCustomer support |
| Business process outsourcing | ERP automationInvoice processingAutomation of logistic data |
| Government | License renewalChange of address |
| Infrastructure | Account setupCustomer supportApplication processing |
| Manufacturing | Generation of bills and sales calculation |
Which Tool to Choose?
As we have seen there are lots of tools for RPA but the big question is that which tool to choose. Followings are some parameters which must be considered before selecting RPA tool −
Technology
The most important parameter to check is the technology say Microsoft .NET, IBM Mainframe, Java etc., in which the tool is built. The tool has to be platform independent so that the automation solutions support any application.
Data
Data is another important parameter. We must choose the tool that makes easy to read and write business data into multiple systems.
Interface
RPA's user interface must be user friendly because a complex user interface will delay the process of implementation.
Uipath Sample Resumes! Download & Edit, Get Noticed by Top Employers!
Download
Interoperability
As discussed, toll must be platform independent and work across multiple applications.
Ease of management
Another important parameter is how easily and effectively robots can be managed. The tool must have high level of control and visibility.
Type of tasks
The type of tasks, whether rule-based or knowledge-based, that can be configured by RPA tool is another important parameter to be taken care while selecting the tool.
Security
Security is one more important parameter to consider. As we know that RPA is a piece of software, how much security controls can be implemented is a factor to be considered.