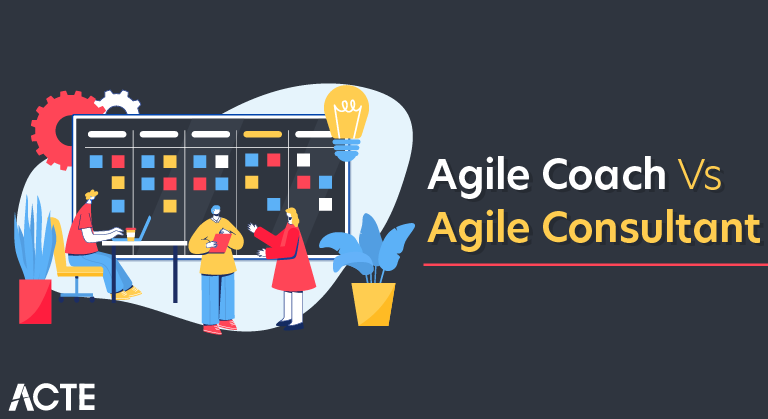 Agile Coach Vs Agile Consultant: Which is better?
Last updated on 15th Jul 2020, Blog, General
Agile has become quite the buzz word within the software development community. Some of the most successful software companies are known for how Agile they are and how often they can release code in production. However, before becoming Agile in software development, these companies first embraced and implemented the Agile framework across the entire organization–not just with the technology team, but with HR, Finance, Biz Dev, Legal, etc. And this isn't something that they accomplished overnight.
Becoming an Agile organization, which can take a minimum of six months to achieve, involves undergoing a massive organizational transformation – redesigning everything, from strategy, processes, teams, governance, and work culture. This is why many companies decide to hire experts when they are implementing this methodology. Not only is it an enormous undertaking, but being Agile is instrumental for the future success, sustainable growth, and continuous improvement of an organization in an increasingly complex marketplace.
So, when you are ready to bring in the right help for successfully achieving and sustaining Agile within your organization, you may be wondering if you should hire an Agile Coach or Agile Consultant. Before understanding the differences between Agile Coaching vs. Agile Consulting, you should ask yourself:
Is our organization already Agile or are we trying to be?
How mature is our team?
What are our pain points?
At the end of this engagement, what does success look like?
Now, let's shed some light on the differences between an Agile Coach and an Agile Consultant:
Agile Coach – A Subject Matter Expert
An Agile Coach plays a similar role to the one a teacher plays in school. They studied Agile methodologies and have been trained on how to teach those methodologies to others. Agile Coaches help train all teams within an organization and manages the implementation process in order to carry out a solid transformation. The coach works closely with each team and walks them through the steps of fully embracing and adopting the Agile framework. Instead of actually doing the work for the team, Agile Coaches equip their students with proper training, education, guidance, and resources so that they can successfully implement and sustain the Agile methodology. Working with Agile Coaches is typically a longer engagement.
Some of the most common reasons for hiring an Agile Coach are:
Organization is new to Agile methodologies and needs guidance (i.e. companies undergoing Agile transformations)
Scaling Agile, working across all teams or at the enterprise level
Improving performance, visibility, and predictability (portfolio planning)
Agile Consultant – A Business Consultant
An Agile Consultant, on the other hand, is a practitioner. As the word practitioner suggests, he or she puts the Agile framework into practice by using their extensive experience with Agile to navigate roadblocks and quickly resolve any problems that are preventing the organization from achieving their desired results. Unlike the Agile Coach who provides guidance, the Consultant actually does the necessary analysis and problem-solving to put your organization back on track for success before handing the reigns back over to your teams. Essentially, an Agile Consultant provides a more short-term solution.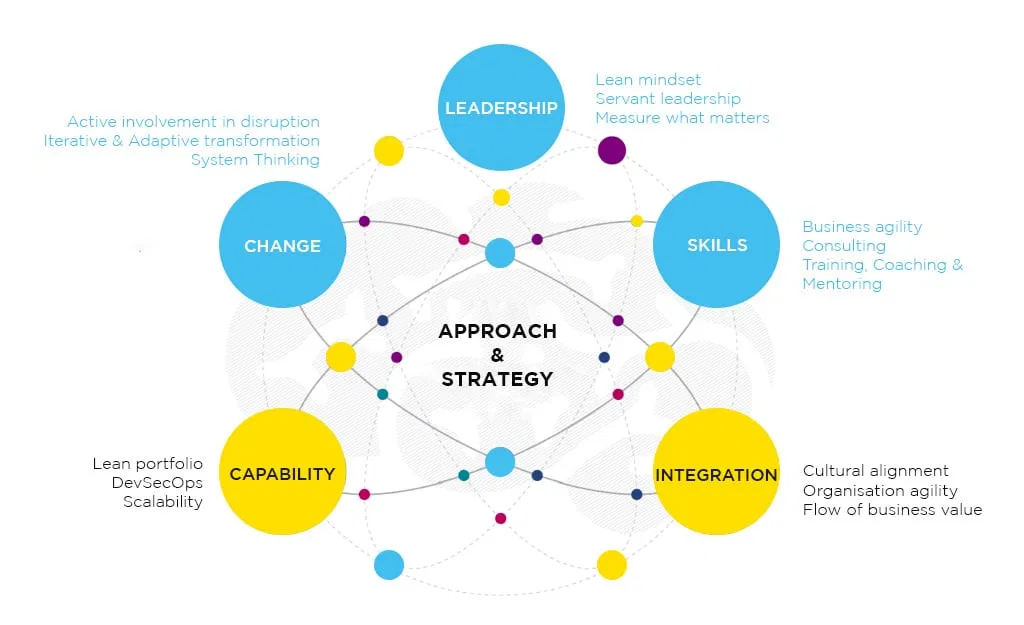 The most common reasons for hiring an Agile Consultant are:
Problem-solving: You realize the problem is beyond your teams' capabilities and you need a specialist.
Your organization is not seeing the effective outcomes associated with the Agile methodology.
You want advice on what issues need to be resolved and how to quickly tackle them.
Difference Between Coach and Consultant
Agile Sample Resumes! Download & Edit, Get Noticed by Top Employers!
Download
Now that you understand the key differences between an Agile Coach compared to an Agile Consultant, you are one step closer to hiring the right expert for your organization and even that much closer to accomplishing a sustainable Agile framework. Even though a Coach and a Consultant play different roles, they are both equally essential in promoting cultural change and overcoming the obstacles that come with successfully embracing, implementing, and practicing the Agile methodology.
Is your organization undergoing an Agile Transformation? Learn how our approach empowers organizations to achieve a successful Agile transformation in a sustainable and scalable manner, which drives business performance and propels our clients to be disruptive, innovative leaders in their industries.