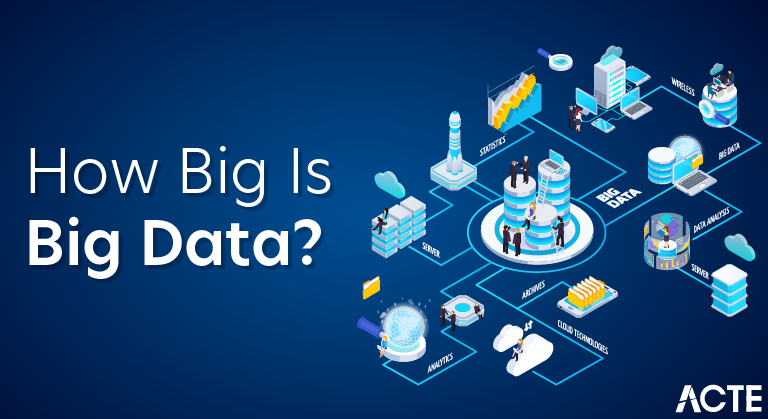 Top Characteristics of a Project Manager : Expert's Top Picks
Last updated on 09th Dec 2021, Blog, General
Project managers play the lead role in planning, executing, monitoring, controlling, and closing out projects. They are accountable for the entire project scope, the project team and resources, the project budget, and the success or failure of the project.
Introduction to Project Manager
Useful tools that every Project Manager should know about
Characteristics of Project Manager
Types of project management
Project Manager skills
Project Manager process
Why Project Manager is important?
Project Manager Responsibility
Benefits of Project Manager
Conclusion
Introduction to Project Manager:

Project Managers play a key role in planning, executing, monitoring, managing, and finalising projects. They are responsible for the overall scope of the project, the project team and resources, the project budget, and the success or failure of the project. If you are looking for a job in IT and are wondering if a Project Manager position is right for you, IT Roadmap IT Career: IT Project Manager can be a great place to start.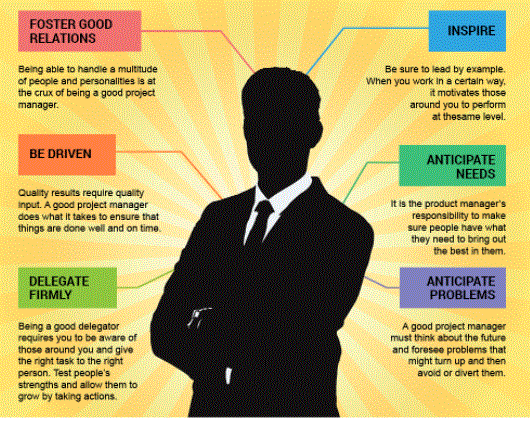 Useful tools that every Project Manager should know about:

1. Microsoft Project

The Microsoft Project is designed to assist Project Managers in planning development, deploying resources, tracking progress and analysing work capacity. Despite its apparent difficulty, MS Project has an intuitive interface. It is a highly regarded software solution that can greatly contribute to the success of your project. It works three blocks: Tasks, Resources and Calendar through the connection between you. Software is actually a website with easy automation opportunities. The main advantages of using the Microsoft Project are: Good workmanship using MS project planning Tracking complete and accurate tracking of all changes and project developments Highly customised schedules to complement specific projects Different project representation opportunities, adding ideas, data filtering Predicting and prevention. risks Summary reports and proper records management

2. Business Skype

Skype allows Project Managers to communicate quickly with their team. It supports four types of conference calls: web conferences, video and voice conferences, telecommunications conferences, and instant messaging conferences. Skype for Business can connect users to any device, help them collaborate on documents, share desktop screens and access specific desktop programs or files with other conference participants. Skype for Business is designed specifically for the corporate sector to facilitate long-distance business communications and international calls. All Skype Business sessions are protected by authentication and encryption algorithms, so it is a safe tool for PMs to communicate with their clients and colleagues.

3. Trello

The Trello system is based on the Japanese management system "kanban", which includes constant monitoring of all stages of production. It is a great tool for general projects and suitable for both individual instruction instructions and assignments. The interface has different boards, representing projects or processes in the company. Each board contains task lists, captions, comments, files, colored tags and deadlines. The menu can be displayed as a calendar. Trello's basic functionality is free and allows you to work almost without limits.

4. Evernote

Evernote is a tool that can help build a strong knowledge base for Project Managers. It can be used to create a to-do list and store all kinds of information about your projects in files and notes. In addition, Evernote can be supplemented with other tools required by PMs. It is a cloud-based project management tool, which you can access on any device – smartphone, tablet or PC. There are several tools in Evernote, which together enable you to manage your tasks effectively. Evernote provides access shared to different users. For personal tasks, you can use each notebook. If you work with a team and want to challenge your employees, then it is best to work in a pad with public access, which allows you to determine the access levels of different types of colleagues.

5. Microsoft Visio

MS Visio is a vector graphics software developed for Windows OS, and is widely used by Project Managers. It is a powerful tool for presenting complex information in the form of diagrams, scenarios and flowcharts. Even if you do not have the design talent or technical skills, Visio will help you translate your thought processes into the best mirrors. Visio is often used to quickly draw your mind using a set of drawings to simplify and improve the visibility of invisible processes. Whether you want to create an organisation chart, network or process diagram, you have a variety of Microsoft Visio templates ready and ready to choose your design. Additionally, with Visio you can connect with other users and match certain points. For example, in an organisation chart you might want to highlight a "top-down" problem and discuss its solution, which could be applied to a new project.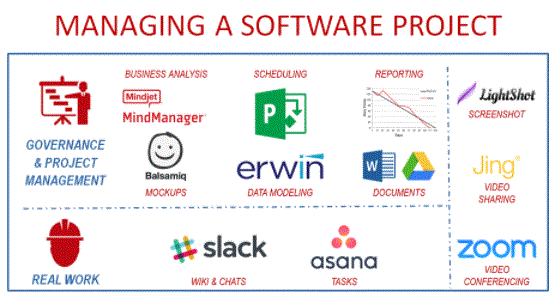 Characteristics of Project Manager:

1. A strategic business partner

Project Managers WHO will offer strategic leadership skills, not simply technical management skills, offer valuable structure edges to all or any sizes. Since the epidemic began in early 2020, there are terribly advanced aspects, each internal and external, that might have a negative impact on all types. Such factors embrace triple key problems (economic, environmental, and social consequences), legal and restrictive limitations, remote project problems, and international and cultural factors – to not mention major resource constraints and delays.

Learn Advanced Project Management Certification Training Course to Build Your Skills

Weekday / Weekend Batches

See Batch Details

Things like this produce extra barriers that the Project Manager must wear down. If you do not have a solid understanding of how your project fits into the strategic goals of the corporation, you greatly have an effect on your probabilities of delivering effective results. Senior Project Management Offices (EPMOs) specialise in these communications and increase project, program, and portfolio success rates.

2. Focuses on participants

COVID-19 has desolate corporations and people around the world, creating it troublesome to specialise in neutral wants compared to private and family hardships. However, as professionals, sensible Project Managers will differentiate their personal wants from those of the project participants. They deliver their best performance in any respect at times, notwithstanding their bias or wants. This is often the extent of focus that corporations think about in project management work – and what makes high executives stand out.

3. Giving to others

The contributions of others have a profound impact on the performance of a project leader in his or her team. The foremost palmy Project Managers share credit for employment well done and encourage all members to participate and contribute to their highest standards. rather than attempting to be the master of each trade, develop the information and skills of others within the team. This straightforward, however effective strategy can greatly increase your probabilities of achieving goals.

4. A competent supporter

The Project Manager's ability to speak and influence numerous stakeholders is vital to the success of the project. After all, you would like to seek out ways in which to encourage workers WHO don't have an instantaneous impact on them however WHO can't do or break a project. Implanting confidence within the minds of stakeholders and sponsors is crucial, particularly once and wherever there's a necessity to speak to them concerning changes in project scope. you need to show reference to team members, stakeholders and sponsors in any respect times if you're to receive their recognition. it's virtually not possible to come to develop properly and on time while not respecting and motivating, particularly by sponsors and stakeholders.

5. totally approved for achievement

The most palmy Project Managers believe their work, and area unit totally committed to seeing the project from begin to complete. This angle helps to attain the most effective results for the complete project. Be totally concerned altogether with aspects of the project, its activities, and its folks. Avoid overdoing it if you wish to keep up the skilled integrity and satisfaction of the participants. John Paul Engel, president of information Capital Consulting, says collaboration, consistency, and also the ability to keep up a high level of quality for each purchaser and team satisfaction are key to manufacturing results.

6. you're responsible and honest

Not all things within the project can go as planned. Mistakes ought to be expected, however it's vital to acknowledge each time you create a slip-up and learn from your mistakes. Answerability for your selections and actions is vital, and it sends a powerful message to the complete team. Paul Dillon, founding father of Dillon Consulting Services, acknowledges: "Integrity, decision-making, logic, the flexibility to formulate and execute concepts, confidence in your own strengths" are unit hallmarks of extremely palmy Project Managers. "Without the flexibility to be unselfish, to place the requirements and needs of others earlier than your own, you'll ne'er be able to create folks 'follow you where they're going,'" aforementioned Dillon, quoting Joel A. Barker. "And that is why such a lot of folks fail at leadership positions, I think, although they cannot pair in any respect."

7. Effective speaker

Considering communication plays a giant role in managing teams, teams, and different stakeholders, it's a really vital talent. Communication doesn't simply mean being a star performing artist, speaker, or writer; it needs sensible listening skills. Active being attentive to what's being aforementioned – and what's not being aforementioned – and considering the context is vital. being attentive to the views of others and considering their expertise and information helps to attenuate potential conflicts and risks because of blind areas and will increase the probabilities of project success.

8. revered leader

While you'll not please everybody, having a well-established name as a revered leader usually suggests that gaining it through toil. If you're unaccustomed to project management, this may take time. operating to be an efficient advisor, offer success for your stakeholders, and maintaining answerability and integrity, among different things, will assist you get there quicker. Once you arrive, it's easier to steer, come and group while not abundant effort.

9. modification agent

If 2020 teaches the U.S. something, modification is inevitable and might have comprehensive effects on all areas of business and private life – and project management likewise. The foremost palmy Project Managers perceive this, embrace it, and build options of uncertainty in their project plans. They additionally see the necessity to figure closely with modification management professionals to assist participants adapt to alter and higher inure the long run – and add grey.

10. Work with grey

All the same qualities represent themselves, however what sets the Project Manager apart is his or her ability to figure with grey. This is often a talent you must have as most come, despite kind, industry, size, or complexness, can have grey areas that you just can't get to navigate over time. issues with external barriers and complexness, remote project limits, conflicts and ambiguities – these and alternative uncertainties are possible to be met. author Wilson-Sanford, head coach, consultant, and author at JWS Consulting and browse author, says the flexibility to influence structure changes, to spot once a project is in crisis or will cause issues, and to be immobilised. whether or not the matter or budget cuts are important. Project Managers with high technical skills and senior folks could be a troublesome combination to search out, he says. And if you embrace people who have the flexibility to figure with grey, you're an awfully effective Project Manager.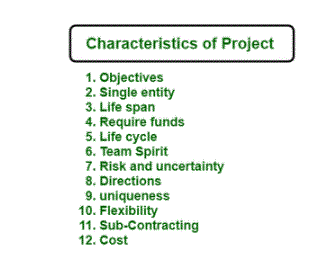 Types of project management:

Project management is a way to help your team keep track of all the work being done to meet project needs on time. But within the broader phase of project management, there are additional types, methods, and methods, including:

Quick project management. Agile is a type of soft project management that is famous for its product, engineering, and software development teams. With Agile, teams believe in continuous improvement, dynamic reactions, repetitive processes, and evolving evolution. Other popular Agile frameworks include Scrum and Kanban.

Waterfall model. In the waterfall model, the tasks fall in a straight line: when one task is completed, the next is ready, and so on. The waterfall model covers six categories: needs, analysis, design, coding, testing, and performance. This model is best suited for projects where delivery and scope are fixed, as the waterfall path can be more flexible at present than other project management methods.

PRINCE2 method. PRINCE2 stands for Projects IN Controlled Environments. In the PRINCE2 project management approach, projects are divided into seven processes: Project Management, Project Starting, Project Starting, Stage Border Management, Stage Management, Product Delivery Management, and Closing Project.

Critical path (CPM) method and system evaluation and review method (PERT). CPM and PERT were the first project management methods, developed in the 1950s. CPM provides an algorithm for mapping an important path between complex, connected tasks with defined time frames. With CPM, teams can identify the maximum length of dependent tasks. PERT, on the other hand, helps teams identify a critical path where the timeline and time line are unknown. At PERT, Project Managers identify all tasks that need to be completed (not just a critical process) to determine the minimum time to complete the entire project.
Project Manager skills:

Successful Project Managers would like technical information.
The role additionally needs a business sense of strategy, team building and conflict resolution capabilities, in addition as changes in management technology, among alternative necessary skills that area units are abundant.
At a basic level, Project Managers got to show leadership, be able to encourage team members, prioritise, and solve issues.
Ability is another key to the non-technical Project Managers United Nations agency got to succeed.
Soft skills like these communication skills eleven booming project leaders also can facilitate Project Managers achieve this extremely sought-after role.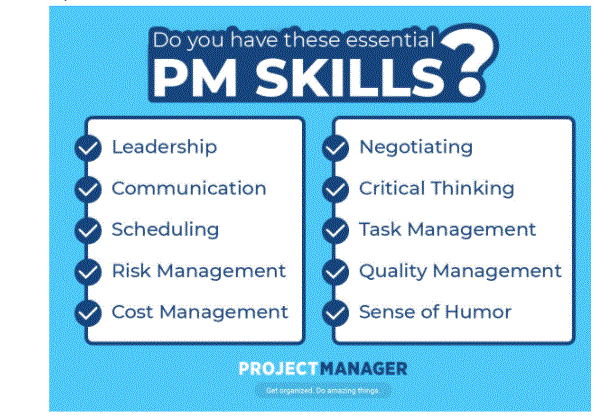 Project Manager process:

there are five important project phases that occur during project management:

Project implementation. During the first phase, you will assemble your project team and determine the scope of your project. Depending on the complexity and size of your project, you may also want to create a project roadmap for the project.

Project planning. Project planning is when you define the needs of your project and define what the "project success" will look like. This project phase is critical to successful project management — and achieving your project goals. During the planning phase, you will create your own project plan, identify key events, and align project costs with a timeline.

Project implementation. A big part of your project will be the implementation phase — this is the time when you and your team will be working on what your project brings. During the performance phase, you will want to practice task management, time management, and task management to ensure that your team is consistent, up-to-date, and not frustrated.

Project implementation. Reporting occurs during and after the performance phase. During a project, reporting will help you organise, collaborate, and enhance diversity in your work. Then, once your project is complete, you can report on how you did it, and discuss ideas with project stakeholders on how to improve during future projects.

Closing of the project. Once the project is complete, take the time to interview project participants to record the lessons you have learned. Depending on your team, you can do this as a project review meeting, project body inspection, or project briefing.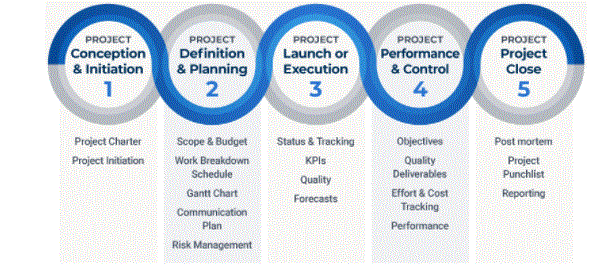 Why Project Manager is important?

As a Project Manager, you'll feel rewarded after you keep your schedule, meet budgets, and work with partners to create certain things that go swimmingly. Project Managers facilitate corporations improve potency and save cash to boost the performance of the organisation.

The importance of project management in organisations can not be emphasised. Here square measure many edges to managing a project:

Save time and cash
Improve internal communication
Make higher business selections
Re-succeed along with your success
Project Manager Responsibility

Responsibilities of a Project Manager

The Project Manager, with the help of his or her team, is entrusted with a wide range of responsibilities covering the five phases of the project life cycle (start, planning, implementation, monitoring, and closure) below.

The project management categories cover 10 knowledge areas, including integration, scope, time, cost, quality, human resources, communications, risk purchases, and stakeholder management.

Integrated management: Development of a project chart

Stakeholder management: Identification of participants

Integrated Management: Developing a project management system

Scope management: Defining and managing scope, building the division of labour (WBS), and collection of needs

Time management: Planning, defining, and improving schedules, tasks, resource evaluation and duration of work

Expenditure management: Planning and budgeting, and budget determination

Quality management: Planning and identifying quality requirements

Human Resource Management: Planning and identifying staff needs

Communication Management: Communication planning

Risk management: Planning and identifying potential risks, analysing high-level and high-risk risks, and developing risk mitigation strategies.

Procurement Management: Planning and identification of required procurement
Benefits of Project Manager:

The great advantage of project management is that it helps you to manage your needs effectively, and that allows you to resolve issues terribly quickly. Following sensible habits will assist you to:

Improve your possibilities of obtaining the result you wish
Get a recent plan of your project, and the way it fits into your business strategy
Prioritise your business resources and guarantee their economical use
Set the scope, schedule and budget accurately from the start
Stay within the system and save prices and resources within the budget
Improve productivity and quality of labour
Promote consistent communication between staff, suppliers and customers
To meet the various desires of the project participants
Reducing the danger of project failure
Increasing client satisfaction
Gain competitive advantage and improve your bottom line
MS Project Sample Resumes! Download & Edit, Get Noticed by Top Employers!
Download
Conclusion

Project Managers are accountable for designing and overseeing comes to make sure they're completed on time and at intervals budget. Project Managers set up and style project resources, change budgets, monitor progress, and keep participants conversant in each method.

Traditional ways of project management emphasise long-run designing and specialise in risk management stability. But today, managers of the World Health Organisation lead complicated approaches that typically mix ancient ways with "speed" to produce additional flexibility – with higher results.