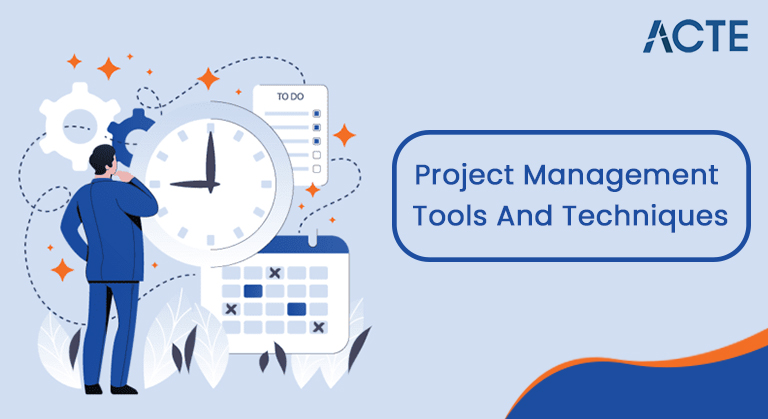 What are Project Management Tools | Its Techniques | Everything You Need to Know
Last updated on 07th Jan 2022, Blog, General
Introduction :-

Tools used for project planning can be CPM (Critical Path Method) and PERT (Program Evaluation and Review Technique). Both of them are used for finding parallelism, eliminating bottlenecks in projects, and scheduling activities of project.Project management techniques are your procedure. They are your roadmap. When you use a PM technique, you'll organize all the moving parts of your project into a logical set of tasks, leaving nothing to chance. When you follow it step-by-step, you'll ensure that you complete the project successfully.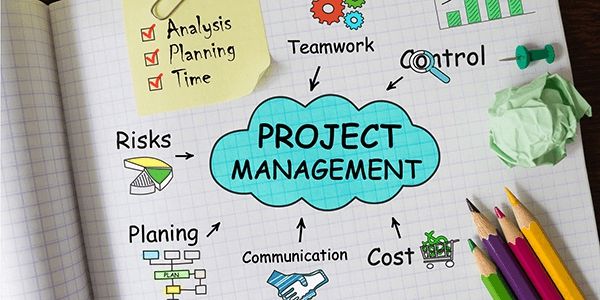 Tools :-

Kissflow Project
Trello
Asana
Zoho Projects
Wrike

1.Kissflow Project

This all-in-one powerful tool is one of the most favorite free project management software out there. Kissflow Project is an ideal project management tool option for functional project managers and people who are new to project management. Kissflow Project checks all the boxes with a comprehensive suite of project management features. It is an easy-to-use and aesthetic Graphical User Interface that makes this one-stop solution an excellent choice for all types of organizations.

2. Trello

Trello is a leading online project management software with built-in collaboration tools to work with your teams. It's lightweight, simple, and straightforward to use. It uses boards, lists, and cards to create tasks and stay organized. Users can collaborate within the cards, share files, and leave comments.

3. Asana

Asana is a flexible saas project management tool with a focus on collaboration. There are workflows that automate recurring tasks. It is intuitive with different task displays and supports custom fields and forms. You can even invite unlimited guest users. There are also options to build custom rules and approval workflows.

4. Zoho Projects

Zoho Projects is a popular offering from Zoho that helps businesses keep track of tasks, collaborate, bug tracking, and run intuitive reports. The online project management tool offers features like Gantt charts and the ability to billable hours on multiple projects simultaneously.

5. Wrike

Wrike is a cloud-based project management tool that simplifies project planning, helps track your team's work, monitor deadlines, and collaborate easily with all stakeholders. It offers a lot of advanced features like task management, Gantt Charts, a real-time newsfeed, and more. You can prioritize tasks to push the crucial tasks forward and make sure deadlines are met. There are also plenty of integration options which makes it a powerful project management suite.
FEATURES :-

1. Risk management: A risk is any uncertain condition that might affect your project. There is particularly nor project without risks. From the start to the stages of development, there is a chance unforeseen of situations to emerge and leave big impacts on the project. Therefore, project managers use the process of risk management to minimize any potential problems that may impact a project's timeline. Your system should be able to identify and manage risks in the project plan and calculate all risks in advance.

2. Resource management: Resource allocation planning is the process that describes what type of resource is needed and at what time that is critical for resource management. So, it is convenient to use a tool that offers resource management. For every project, resource management is an integral part that will make aware of the whole project cost and other related things. Therefore, it becomes really convenient to have a resource management function on a project management tool to calculate expenditures and distribute well the tasks along.

3. Dependencies, milestones, and critical path: It is quite common to dig into a project where the tasks are connected to each other, like the 2nd task may be connected to the 10th task. In these cases, tasks cannot be done separately from each other. It is fair enough to have a system where you can define all the development stages of a project along with, task dependencies. Also, setting milestones to mark specific points in a project will make sure if your project is moving in the right direction.

4. Ease of use: Ease of use is a priority requirement for project managers who unquestionably have to juggle numerous projects and people at the same time. They generally don't like using tools that can be difficult to use and drain the resources of small businesses. A project management system should be easily accessible to employees using multiple devices, it should have a minimalistic design with a simple drag-and-drop interface, easy functionality, and smooth maintenance and support.

5. Third-party integrations: With teams depending on a project management system every day, it makes sense that your tool should be able to synchronize data with other apps. An integrated suite offers functionalities that are relevant to various businesses for various purposes. This is one easy and direct way to take your project management to another level. Project managers should look for a project management system with integration support for popular appss like Dropbox, Google Drive, OneDrive, and Box. All of the top picks like ProofHub include integrations with Google Drive, Dropbox, FreshBooks, and many more.

6. Agile workflow system: Agile is a methodology of project management, which is among the most popular methods of managing projects. According to the Project Management Institute and its Pulse of the Profession 2015: Capturing the Value of Project Management 2015:

75% of highly agile organizations met their goals/business intent
65% finished on time
67% finished within budget

It is clear that agile organizations grow faster than non-agile. An Agile project management tool will maintain smooth workflow, ensure better transparency, bring agility and flexibility, and help teams to be more productive.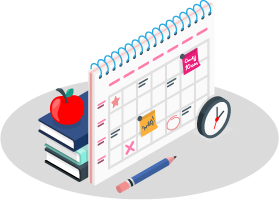 Develop Your Skills with Advanced PMPCertification Training
Weekday / Weekend Batches
See Batch Details
How it works?

Project management tools assist an individual or team in organizing and managing their projects and tasks effectively. The term usually refers to project management software you can purchase online or even use for free.Project management tools are the project manager's answer to manage projects. Simple projects require nothing more than a checklist while other complex ones require proper planning, assigning tasks, setting deadlines, making sure that everyone sticks to them, and tracking the time spent.
Why?

Project management tools and techniques define the workflow and how the project will take shape but it's always up to the tools to execute those techniques and help you get those sweet results.
Trends :-

Artificial Intelligence And Automation.
Advanced Resource and Project Management Software.
Rise in Remote Working.
Demand for Emotionally Intelligent Leaders.
Increasing Focus on Data Analytics.
Hybrid Project Management.
Increasing Emphasis on Soft Skills.
Benefits :-

Improve quality of projects.
Meet or exceed customer requirements.
Reduce project planning time.
Reduce costs of projects.
Reduce duplication of work and effort.
Improve the quality of communication among stakeholders.
Select PMTT to fit with the projects.
MS-Project Sample Resumes! Download & Edit, Get Noticed by Top Employers!
Download
Conclusion :-

Project management is the primary tool for executing the business plan, installing the businesses processes, and achieving the strategic ambitions of the entrepreneur.

Project management helps to detail what tasks will be accomplished, who will be involved in completing the tasks, and when tasks should start and finish.

Typically, projects progress in steps or incremental stages; however, other approaches for rapid, interactive project management are also widely used.

Several tools can be used to manage the project and communicate timing and status, including task diaries, WBSs, and Gantt charts.

Projects fail for many reasons. It is management's responsibility to determine whether the inherent risks in the project can be accepted and the project can be launched, or whether the project be delayed.