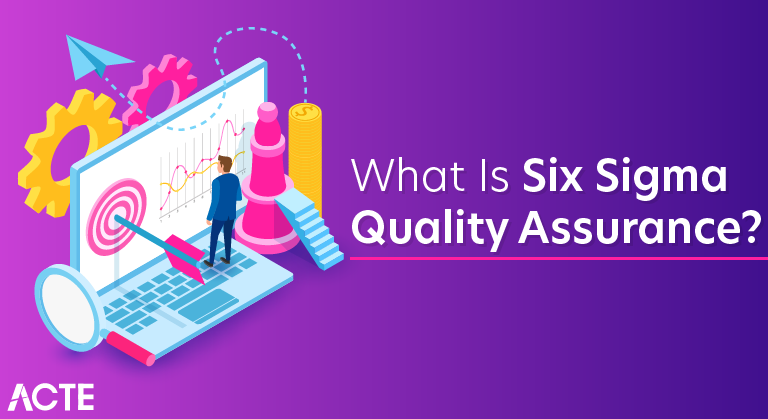 What Is Six Sigma Quality Assurance? – Learning Guide
Last updated on 15th Jul 2020, Blog, General
Six Sigma is a quality management methodology used to help businesses improve current processes, products or services by discovering and eliminating defects. The goal is to streamline quality control in manufacturing or business processes so there is little to no variance throughout.
Six Sigma was trademarked by Motorola in 1993, but it references the Greek letter sigma, which is a statistical symbol that represents a standard deviation. Motorola used the term because a Six Sigma process is expected to be defect-free 99.99966 percent of the time — allowing for 3.4 defective features for every million opportunities. Motorola initially set this goal for its own manufacturing operations, but it quickly became a buzzword and widely adopted standard.
Six Sigma is specifically designed to help large organizations with quality management. In 1998, Jack Welch, CEO of GE, helped thrust Six Sigma into the limelight by donating upwards of $1 million as a thank you to the company, recognizing how Six Sigma positively impacted GE's operations and promoting the process for large organizations. After that, Fortune 500 companies followed suit and Six Sigma has been popular with large organizations ever since.
Six Sigma principles
The goal in any Six Sigma project is to identify and eliminate any defects that are causing variations in quality by defining a sequence of steps around a certain target. The most common examples you'll find use the targets "smaller is better, larger is better or nominal is best."
Smaller is Better creates an "upper specification limit," such as having a target of zero for defects or rejected parts.
Larger is Better involves a "lower specification limit," such as test scores — where the target is 100 percent.
Nominal is Best looks at the middle ground — a customer service rep needs to spend enough time on the phone to troubleshoot a problem, but not so long that they lose productivity.
The process aims to bring data and statistics into the mesh to help objectively identify errors and defects that will impact quality. It's designed to fit a variety of business goals, allowing organizations to define objectives around specific industry needs.
Six Sigma methodologies
In practice, Six Sigma follows one of two sub-methodologies: DMAIC and DMADV:
Six Sigma DMAIC
The Six Sigma DMAIC project methodology includes five phases, each represented as a letter in the DMAIC acronym. These include:
Define the problem, the customer, the project requirements and the ultimate goals and expectations of the customer.
Measure performance of the current process by establishing a data collection plan to determine defects and gather metrics.
Analyze the process to establish the root cause of variations and defects to identify issues with the current strategy that stand in the way of the end goal.
Improve the process by eliminating the root causes of defects through innovative solutions.
Control the new process to avoid falling into old habits and to ensure it stays on track.
Six Sigma DMADV
The Six Sigma DMADV, also known as the Design For Six Sigma (DFSS), includes five stages: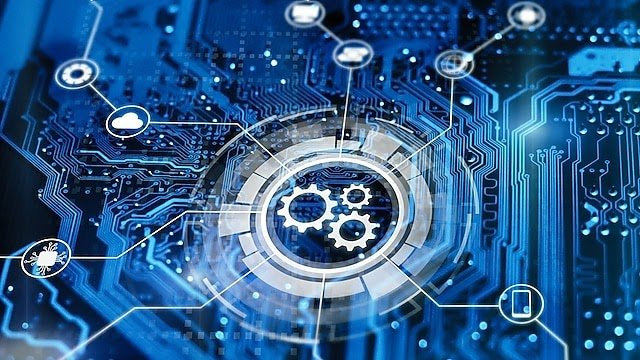 Transformation: The Second Best Time Is Now
There's no time like the present to embrace transformation. Equipping teams to act with urgency and aim high benefits customers when the stakes are highest.
Define realistic goals that suit the customer's requirements or the business strategy.
Measure and identify the customer's critical to quality (CTQ) requirements and translate them into clear project goals.
Analyze multiple options and alternatives for the customer along with the estimated total life cycle of the project.
Design the process at a high level before moving onto a more detailed version that will become the prototype to identify errors and make modifications.
Verify that the final iteration of the product or process is approved by all customers and clients — whether internal or external.
DMAIC vs. DMADV
The DMAIC and DMADV methodologies seem similar, but they have different use cases. The DMAIC methodology is designed for existing processes or products that aren't meeting customers' needs or performing to standards. When a business needs to develop a product or process that doesn't already exist or when a product has been optimized but still falls short, that's when you want to use DMADV.
Determining a Six Sigma project
To find projects in your organization that would benefit from Six Sigma they need to fit some criteria:
Each project needs to have a clear process of inputs and outputs.
Don't go into the project with a predetermined solution — that means you already know the fix.
Focus on reducing "operation variation" to make it easier for untrained operators.
Project needs to be approached with knowledge of variations in process inputs and how to control and eliminate defects.
iSixSigma offers the example of a "slow cycle time at Station 30" due to defective parts coming from "Station 20." A "non-Six Sigma solution" would attempt to re-balance the assembly line, while re-doing the work, keeping cycle time low and not spending on labor. A Six Sigma solution would be to "investigate and control key inputs that contribute" to defective parts coming from Station 20 to keep it from happening again in the future. In this case, the Six Sigma focus looks at proactively eliminating the defect, while a non-Six Sigma approach simply reacts to the problem without identifying the cause.
Six Sigma implementation roles
A key concept in Six Sigma is the idea of establishing clear leadership roles and a hierarchy for quality management. The key roles for Six Sigma implementation include:
Executive leadership: This includes the CEO and other executive management who are charged with developing the vision for Six Sigma implementation. Leaders should also be responsible for encouraging new ideas and supplying the resources to act on innovation.
Champions: Typically found in upper management, Champions are the people responsible for acting on executive leadership's vision and acting as mentors to black belts.
Master Black Belts: These workers spend all their time on Six Sigma methodology, either by guiding Black or Green Belts or helping Champions. They're picked out by Champions and are tasked with ensuring consistency in the Six Sigma strategy.
Black Belts: Working below Master Black Belts, Black Belts are responsible for executing on the Six Sigma strategy and typically act as leaders for specific tasks.
Green Belts: Guided by Black Belts, Green Belts are new to the Six Sigma methodology and start learning it while maintaining their other job responsibilities.
You may find other belts — like white, yellow and orange. These are adopted by organizations to represent employees with some Six Sigma training, but aren't involved in the overall project.
Six sigma certification and training
Certification and training are offered directly by businesses, with GE and Motorola paving the way by being the first to develop Six Sigma certification programs to verify proficiency in the Six Sigma methodology. After that, large companies and universities followed suit, offering their own version of a Six Sigma certification program.
However, there isn't much oversight to what qualifies as Six Sigma certification and the criteria for Green Belt and Black Belt certification can vary. Certification programs are offered through businesses, universities, professional associations and for-profit training organizations. Some notable organizations include:
American Society for Quality
Dartmouth College
Boston University
GE
Accenture
IASSC
Cornell University
Motorola Solutions
Purdue University
Some organizations offer Six Sigma accreditation — the IASSC offers Lean Six Sigma credentialing and accredited training providers. The Council for Six Sigma Certification also offers a list of accredited Six Sigma providers. Ultimately, when choosing a Six Sigma certification or training program, it's important to do your research to ensure the organization, university or third-party vendor offers the right training for your needs and has the right qualifications.
Six Sigma criticisms
Six Sigma is popular with large organizations, but it's not as realistic for businesses with less than 500 employees. While certain aspects of the methodology can certainly apply to small businesses, it's not as relevant. There are also cautions around a growing industry catering to Six Sigma certifications and training. You want to do your research to ensure any third party offering Six Sigma services are highly qualified to do so.
Other cautions point to Six Sigma's focus on improving what already exists, while much of the business world is pivoting to innovating around new technology. So, while it might help uphold legacy systems and current products, it doesn't leave much room for disrupting an industry or developing fresh products and services. Although, iSixSigma counters this claim, pointing out that it can help bring efficiency to the process, reducing waste and cost, which allows businesses to find the funds for innovation.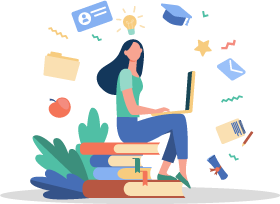 Get On-Demand Six Sigma Training to Build Your Skills & Advance Your Career
Instructor-led Sessions
Real-life Case Studies
Assignments
Explore Curriculum
Essential characteristics of Six Sigma Quality Assurance (QA)
Six Sigma quality assurance methodology and approaches have usually a standard for brilliance. It has been completed by just raising the standards of quality over-application of a systematic quality management technique.
The quality system suggested by Six Sigma has formed rather extraordinary in nearly all industries with retail, BPO, healthcare, etc. Such formal skill methods are progressive with the only independent of testing the vigorous products and services to confirm that they are satisfying the principles of anticipated values and customer's expectations relating to the products are effectively met.
With the always increasing request for quality products, Six Sigma quality management has developed the prime anxiety for establishments all over the world for existence and profitability.
Six Sigma Green Belt method is not only about safeguarding quality in production, but likewise about talented and delivering quality. Promising quality is all about promising the energetic customers that the services and products being provided are of the finest quality.
On behalf of delivering quality reliably, it is of supreme importance to familiarize yourself with the industry-accepted testing techniques and practices. It is the job of excellence declaration office to appearance after all such features of product development and brings brilliance. Let's have an appearance at the roles and responsibilities of a quality assurance officer.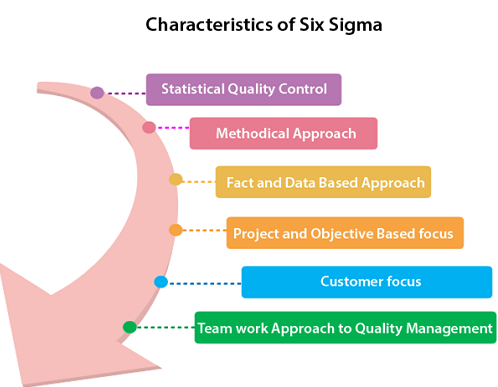 Roles and Responsibilities of QA Officer:
He is in charge of confirming the quality of products and services, and thus takes care of the complete procedure of QA in the software development cycle.
It is a quality assurance officer's viewpoint to uphold the great standards of a product or service.
One of the most significant responsibilities is that he has to recover the previously set QA standards that are previously usual.
He is also accountable for over-view sales statistics and checked the possible drops in sales because of the not-so-good quality of products and services.
It is the responsibility of the QA officer to make certain that the meaning of quality is unspoken by all the employees to realize the mutual goal.
Six Sigma Sample Resumes! Download & Edit, Get Noticed by Top Employers!
Download
With the method of time, the value valuation and testing methods have experienced radical changes. So, it converts vital for a QA office to interruption current and well-organized with the original product presentations, seminars, and workshops in the quality management area. This repetition can play a decent role in maintaining technical knowledge and keep up with the fast-rising QA standards. Frequently people reflect quality control and quality assurance the same. In realism, there is an understated change in both approaches. As per the excellence management system specialists, quality control has more stress on the product. On the other hand, QA is all about concentrating on the development of emerging technologies.