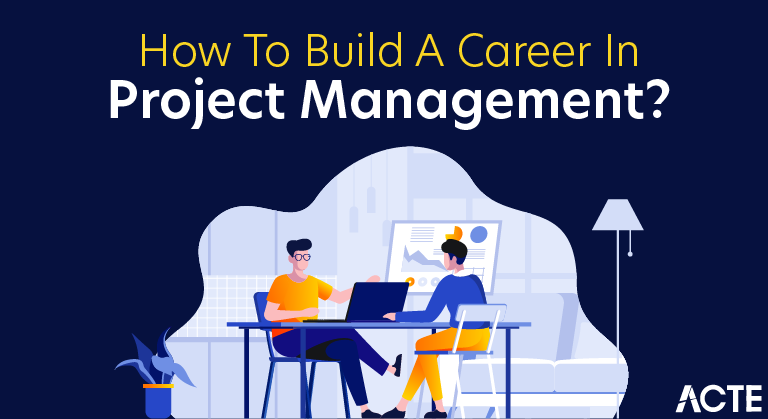 How to Build a Career in Project Management? [ In-Demand ]
Last updated on 09th Jul 2020, Blog, General
Project management is the process of handling all the processes, methodology, skills and knowledge to achieve specific objectives associated with a particular project within the allotted time and budget. In simpler terms, project management strategies ensure that projects get delivered on time with optimum accuracy and quality. Project management is utilised in almost every domain in the world, from software development to the health industry.
Requirements for a project management career
While anyone can pursue a career in project management, there are a few ways that can give you a distinct advantage. The project management career path can be very easy if you already have the following qualifications:
1. A bachelor's degree in management or business
2. Certification in project management
3. A master's degree in project management or business management
4. A certified associate qualification in project management
5. Relevant work experience in the field for a significant amount of time
Obtaining a project management degree or working in a management domain can help you gain certain skills to succeed in your role. You can either pursue a course to obtain the skills you need or work in a business set-up to gain them with experience. These skills can help you become a successful project manager.
1. Strong analytical and leadership skills
As a manager, you are responsible for analysing different business decisions and leading large teams. Strong leadership and analytical skills can help you be efficient and improve the productivity of your team.
2. Risk management skills
Being a manager also involves looking out for potential issues and risks and developing strategies to mitigate them. Risk management skills can help you protect the organisation from potential crises.
3. Perseverance and patience
Being a manager requires you to be patient with your employees and not give up in case any process fails. It's important to analyse potential mistakes to ensure that these are not repeated next time.
4. General business skills
Having a basic knowledge of business skills such as delegation skills, diplomacy and negotiation skills can ensure an effective management of each project.
5. Basic technological skills
In today's fast-paced world, there is a technological aspect to every business. As a manager, you must possess basic technological skills to ensure a seamless management of the business.
6. Communication skills
As a manager, you must have excellent written and oral communication skills to avoid confusion and misunderstandings.
7. Time-management skills
In the business world, time is money. Hence, as a manager you need to maintain the highest standards of time-management and punctuality to make sure that your projects are completed and delivered on time.

Start a career in project management?
You can follow the steps mentioned below to start a career in project management:
1. Talk to people
Before taking on a new career, it is important to know as much as you can about the project management career path. You can achieve this by interacting with professionals with project management experience. Learn more about the challenges in the field and the fulfilling aspects of the career.
2. Take an online course
Online courses on project management are a time-saving approach to beginning a career in the field. You get an introduction to the subject, gain knowledge of the basics and can make sure you can cope with the challenges.
3. Pursue a graduate degree in the field
Once you possess the basics of project management, you can consider a higher degree such as an MBA to gain advanced expertise on the subject and a more in-depth business knowledge. A degree can also enhance your employability in the field.
4. Gain more certifications
As a project manager, you should keep updating your management skills. One practical way is to obtain project management certifications such as the PMP certification, which would add to your expertise on the subject.
Specializing in project management can help you secure a job in any sector as most industries involve various elements of project management. If you want to pursue a career in project management and want to learn more on the subject, you must consider enrolling in the MBA program offered by University of Canada West. The degree is taught by knowledgeable faculty and is also ACBSP-accredited. To know more about the program
Project management is a dynamic field that operates in unpredictable working environments and creates a variety of challenges. If you're drawn to this kind of job culture and have been considering a career transition, there are several things you should know before you decide to embark on your journey to become a project manager.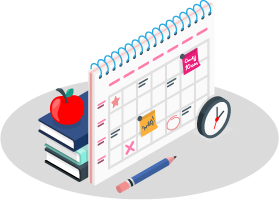 Enroll in Best PMP Certification Training Course and Get Hired By TOP MNCs
Weekday / Weekend Batches
See Batch Details
Traditional project management fields
Managing projects was always a part of industries like manufacturing or construction, particularly within the fields of architecture and civil engineering where project managers would be responsible for coordinating the work of designers and consultants, maintaining communication with clients, as well as managing schedules, budgets and quality control.
From the very beginning the job of a project manager was based on multitasking: managing largescale construction projects would involve not only a great deal of organisational skills, but communication and risk management competencies.
New fields for project managers
The field of project management developed further to include areas like software engineering, where project managers share the majority of their skills with their traditional counterparts in construction and engineering. More often than not, however, a software project manager will have a firm grasp on software development and hold a qualification in information technology or computer science.
Other more recent jobs that involve project management are event planning, real-estate development, healthcare, the legal sector and many more. Apart from IT and construction, some of the sectors that will continue to hire project managers include the aerospace and defence industry, the energy industry (also renewable and solar energy), financial services and government.
Key skills of a project manager
Project management is a lucrative kind of job, but it comes at a price: delivering projects in increasingly complex environments requires solid stress management techniques and excellent organisational skills. In transitioning to project management, you'll absolutely need to possess the following skills:
Interpersonal and leadership: As a project manager, you'll need to establish the future direction of development and share it with others. You also need to keep teams working together effectively and motivate team members to do their best in delivering the project.
Organisation: After leadership, this is a key feature of every successful project manager. You'll be responsible for organising and coordinating activities of others, making it clear to every team member what is expected of them.
Communication: To do your job well, you'll need to be a great communicator. You're the project's figurehead, so you'll be the one responsible for communicating its development to clients and stakeholders, writing progress reports, and encouraging your team members to share your vision and belief in the project's success.
Time management: This is an important skill that will allow you to accurately prioritise your responsibilities, as well as respect the time of your team members and, for instance, organising quick and efficient briefings and meetings.
Foresight in planning: You'll need to understand well that all projects are unique or subject to different risks and, accordingly, you must be able to make sensible predictions for the project's future and have a good grasp of how potential problems might affect your project's success.
PMP Sample Resumes! Download & Edit, Get Noticed by Top Employers!
Download
Negotiation: You must be able to work with professionals of different sectors and achieve a joint agreement with all of them.
Analytical thinking: As a project manager, you will be confronted with large clusters of chaotic data so you'll need strong analytical skills to be able to get a sense from them.