Project Documentation & its Importance | A step by step Guide
Last updated on 09th Jul 2020, Blog, General
Documentation – seems to be a herculean task for a project manager. Project managers are often engaged in delivering high-end complex projects. They are supposed to produce expected deliverable by encountering triple constraints in a project. Hence, the job of a project manager is always challenging with managing lots of activities. With this busy schedule, project manager seldom appreciates documentation part of project management. But, even then, a good project manager never strays from the documentation, while managing a project's nitty-gritty. Reason being, project documentation is equally important for a good project manager.
What is documentation?
Let's review some standard definitions of Documentation,
Oxford dictionary says, "Documentation is the material that provides official information or evidence or that serves as a record, the process of classifying and annotating text"
Merriam Webster defines, "Documentation is the act or an instance of furnishing or authenticating with documents"
Cambridge dictionary states, "Documentation as official papers, or written material that provides proof of something"
Hence, documentation is a set of

officially written,
maintained or recorded material
with information or evidence.
Purpose of documentation
It can serve the purpose of providing proof of traceability or reference of something done.
Project documentation encompasses all the documentation part involved in a project.
It makes,

project expectations and objectives intact;
project tasks traceable; and
helps address any project issues among others.

In some or other way, project management helps project manager save her job. Indeed, she is responsible and answerable for the project status & outcomes. A project manager should be vigilant professional with an eye on tracking project progress.
Project documentation helps to track project progress & performance and to make decisions.
Sometimes, project documentation seems a burden to project management professional. But, a seasoned professional can understand the significance of good documentation. She never undermines the use of documentation throughout a project cycle. Rather, she advocates the usage of good documentation templates. She tries to foster a culture of documenting and recording. Inadequate or no documentation increases the chances of project failure. Also, inadequate documentation can lead to the issues related to inadequate support in a project.
Importance of documentation in Project Management: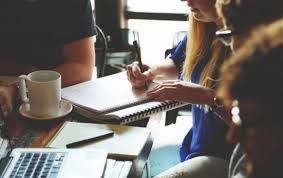 Why is documentation of prime importance in Project Management?
Inexperienced project managers often struggle to understand, why is documentation important? Documentation adds an anxiety to a greenhorn project manager. As she is supposed to deliver multiple projects within constraints. But, let me admonish you with not to skip documentation part at any cost for compensating your time challenges. Good time management is a much-required skill for a project manager. On the similar note, documentation is also equally important, if you want to hone project management skills. A good set of project management documents will certainly pay off in the end. If you manage the project documentation well, you'll see a rewarding career as a project management professional.
Consider the below cases to understand more about the importance of project documentation:
A project charter is an initial blueprint document in project management. It guides a project manager to understand the project context & expectations. Also, it helps to lay down a project plan to achieve deliverables. In fact, this document sets a direction for project manager and project team to sail through a project life cycle. Without this document in the first place, there won't be clarity to initiate the project.
As a project manager, you might work on multiple projects at one point in time. Your job is to deliver all the projects at hand with desired expectations and benefits. To ensure that you are on track, you need to measure project deliverables against the project management plan. Hence, the project management plan is a significant part of your documentation throughout a project life cycle. It's a live document with regular updates during a project, so that it may solve its purpose in real time scenario.
With regards to project progress, project manager & team are supposed to communicate the status to relevant stakeholders. But whom to communicate; when to communicate; and how – these are all conspicuous questions. An answer to these questions is – a well laid out communication plan. Having this document in place, you and your team won't miss out on any part of communication as required.
Project Scheduling is another document to help you navigate through a project by keeping the track of activities. It's of utmost importance to check the progress throughout the project. And it also helps to make corrections, when needed. Being on schedule is a primitive requirement for a project manager.
The major challenge with the project team is on how to start project work. Some of the projects are so complex that they may require the good amount of work and effort to complete. A work plan is another important consideration for a project manager. It lays down the complete project work structure to activity level. Resources can easily be assigned to smaller activities rather than focusing on the whole corpus of work. Work breakdown structure helps to break down complex work into the manageable activities, called work packages.
Understanding project requirements & tracking the deliverables to assure that requirements are met is equally important for a project manager and his team. The product/ service requirements & objectives should be accomplished to ascertain project success. A project manager should refer to requirements plan and get the utmost clarity on it. Understanding requirements are paramount to project success. To trace requirements with deliverables, requirement traceability matrix is an important document.
Delivering project within budget is highly desirable from a project manager. What if, project cost overshoots during mid of a project? It may be because of lack of estimated cost calculations at activity level or no monitoring of cost during project cycle? It will certainly turn down the project. The cost estimate, hence, becomes the important part of documentation to estimate project cost. And if assumptions are made, record them in Assumption log properly. Also, ensure to monitor and control the project cost as per cost estimate to adhere to a budget.
Most of the project managers struggle with estimating the resources required in a project. Even, some of the project failures are witnessed due to poor resources management. Resource management plan helps to identify resources required in a project. It guides to acquire resources and defines the roles/ responsibilities of human resources. It also lays down the foundation for ensuring the adequacy of resources. Another important aspect is to assess and monitor the work performance. Reports help to understand resource requirements throughout the project.
Preparing risk management plan and maintaining risk register helps the project manager to deal with potential or upcoming risks during projects. Any project goes with low to high level of uncertainty. Managing risk is always a challenge to project manager during a project. By keeping it documented, a project manager can wisely frame the strategy to deal with the risks. And hence, increases the chance of project success.
A project manager cannot neglect the importance of stakeholder management. Project success depends on all these stakeholders as much as on a project manager. Stakeholders have different levels of interest and influence in a project. They should be managed well to pull the maximum support out of them. Stakeholder management plan, hence, should be prepared to ensure the same.
The project goes through some changes during the project cycle. It's very obvious when project requirements change frequently or project scope is difficult to freeze at a very initial stage of a project. Always, it is advisable to raise change requests to get change approvals formally. This document can save your credibility and prepares you well for success. Without this document in place, you may end up in project scope creep. The confidence of management in you will fade away.
The issue tracker is a document to record all issues raised during the project. A project manager should prepare an issue tracker and update it regularly. He should assign proper responsibilities to relevant individuals with timelines to fix these issues. Also, tracking of timely issue resolution becomes significant to project success.
It is always recommended for a good project manager to capture best or worse instances during a project. It creates a project history for learning and knowledge sharing. Lessons learned, from the project work, help you in similar upcoming projects with sound estimations. These lessons learned should be retained by the organization as a repository.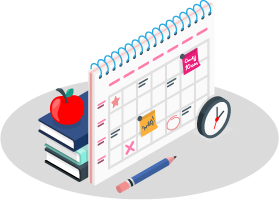 Learn Advanced PMP Certification Training Course to Advance Your Career
Weekday / Weekend Batches
See Batch Details
Areas in which project documentation holds good
As we can understand that project documentation is applicable in all areas during a project. It's a part of all 10 knowledge areas, covering all process phases. A project manager should always give due importance to good documentation. Sometimes, documentation is not appreciated as a work of your project. Project success is defined by meeting project objectives within project constraints. But to assure the success, you need the support of good project documentation.
Project success is not only driven by preparing documentation at one time, but by keeping on updating, visiting & revisiting them. Updating documents is also an essential part of a good documentation. It gives you real-time information to make perfect decisions. It prepares you to take any course correction, whenever an anomaly is evidenced.
Benefits of Project Documentation
Below is the list of benefits of project documentation:
Benefits
1
Enables to set project objectives
2
Helps in project planning
3
Gives you better hold on project status
4
Facilitates good communication
5
Puts governance in place
6
Prepares you to deal with any obscure risk
7
Helps with better resource planning and assignment
8
Makes project traceable
9
Keeps your focus intact
10
Helps to earn support from sponsors
11
Helps you to incorporate changes with ease
Though I've tried to mention mostly sought benefits of project documentation. However, it's a never-ending list. There are so many direct and indirect benefits of project documentation. A good project documentation is a choice of all experienced project managers. They never fail to record their best and worst incidents. They always have the tendency to learn from mistakes. And also, ensure not to repeat the mistakes. Hence, a good documentation makes them a committed resource.
Project Documentation Sample Resumes! Download & Edit, Get Noticed by Top Employers!
Download
How does it help a Project Manager?
As we have now understood the importance of documentation, it really helps a project manager during projects. A good documentation increases your credibility among project management professionals. There is no skip to documentation if you want to aspire to be a promising project manager. Project documentation helps prepare you to deal with upcoming situations with ease. It sets the platform for thorough communication and understanding. New edition of PMBOK guide, PMBOK 6th emphasizes on the importance of documentation further. Especially it encourages retaining the project knowledge through proper documentation. Before setting actions for your project in hand, you can refer to organizational process assets and knowledge management repository. Think, if you don't maintain proper documentation during your projects, is it going to help others on what you have done? Can you add value to your organizational knowledge repository? Even if you get the similar project concept, you cannot refer to your previous works. Documentation helps a project manager to make sound and informed decisions. Thus, it paves the way for your project success indeed.
Also, based on the scenario and organizational context, you can tailor your project templates. Customization of the documentation can be done based on the project manager's experience. It can also be customized on the basis of project history or success stories. Project documentation has its importance for any kind of project. However, a choice is yours to customize them as per the requirements and context.