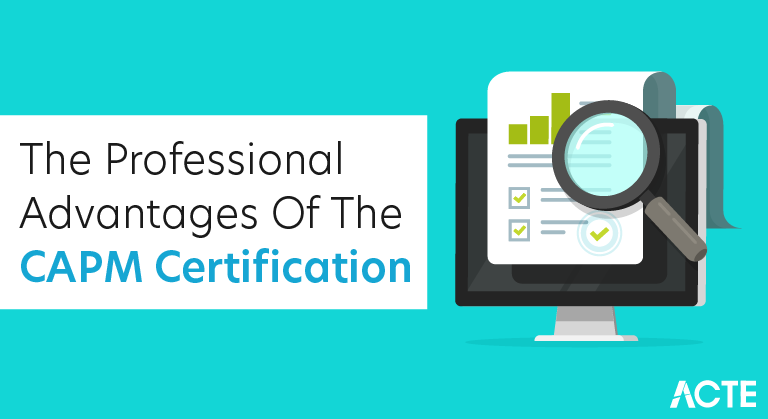 The Professional Advantages of the CAPM Certification – Learning Guide
Last updated on 11th Jul 2020, Blog, General
What Is CAPM?
The Certified Associate in Project Management (CAPM) is an entry-level certification for project practitioners. This globally recognized certification program in Project Management is provided by the Project Management Institute (PMI) and covers all the fundamental knowledge, terminology and processes required for effective management of a project.
Introduced in 2003, the CAPM Certification is solely based on the PMI framework, as explained in the A Guide to the Project Management Body of Knowledge: (PMBOK Guide). PMBOK is a set of standards and solutions in the field of project management.
Who Can Do CAPM Certification?
The CAPM course is designed for individuals who are in the process of developing their career in project management. The CAPM qualification is intended for professionals with less experience in project management domain but want to demonstrate their ability to take on managerial responsibility before their employers.
Eligibility Criteria:
Prerequisites for taking the CAPM certification, as outlined by PMI include:
An education background with a secondary degree (high school diploma, associate's degree or the global equivalent).
You must also have 1500 hours of professional experience on a project team with 5 process groups (Initiating Process, Planning Process, Executing Process, Monitoring/Controlling Process, and Closing Process) or have 23 contact hours of formal education in project management to fulfill the prerequisite requirements.
Advantages Of CAPM
CAPM is an entry level project management certification. Its value is not equivalent to PMP. But it certainly has some advantages. It is definitely beneficial for those who want to get into project management but do not have the requisite experience to sit for the PMP exam. You can start by passing the CAPM exam, gain some invaluable project management experience, and after few years go for the PMP credential.
1. It Will Give You Global Recognition
PMI is known globally for its project management literature and certifications. CAPM is an entry level project management credential. It is widely accepted across the globe by various organizations. By gaining this credential, you are recognized as a knowledgeable professional.
2. It Will Enhance Your Knowledge
By studying for the CAPM exam, you will learn about various project management tools & techniques. In addition, you will learn about proven project management practices that are known to improve success rate of the projects. Someone might say that knowledge can be gained without preparing for a test. True! But everyone knows that real knowledge comes only when you seriously prepare for an exam.
3. It Is A Professional Achievement
CAPM is a relatively difficult exam to pass. The credential gives you instant recognition and respect among your peers.
4. It Will Increase Your Self-Confidence
Passing a global certification exam level in itself is a challenge. You would feel a pleasant relief and sense of satisfaction after passing the exam. It would give an immense boost to your self-confidence.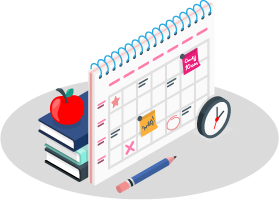 Get CAPM Certification Courses with Industry Standard Modules
Weekday / Weekend Batches
See Batch Details
5. It Has Potential To Give You Better Career Opportunities
Since CAPM is a well-recognized certification that enhances your knowledge, it might open doors to entry-level project management jobs. Even if you do not have commensurate professional experience or are not completely eligible for a job, companies may give you preference over more qualified candidates.
Organizations Will Tend To Give You Greater Responsibilities
After doing CAPM, you are recognized as more knowledgeable and skillful than your peers. Organizations tend to utilize you additional knowledge for greater project responsibilities. This can further lead to managing more complex and difficult projects.
6. It can Improve Project Success
The credential gives you wisdom to apply project management tools & techniques to your project activities. This improves the overall efficiency of project management and is likely to result in more successful projects.
7. It Can Improve Customer Satisfaction
CAPM enhances the fundamental knowledge of a person about project management that shows in your commitment towards the work. It increases the customer's confidence in your abilities and skills.
8. It Enhances Your Organizations Marketability
CAPM comes with global recognition. It can be used as a marketing tool by your organization to potentially win more contracts from customers.
Benefits of CAPM Certification?
Establishes Credibility
Obtaining a CAPM certification requires the professional to meet specific, stringent guidelines that measures the candidate's experience, education and professional knowledge while abiding to an industry-standard code of ethics and professional conduct. The certified CAPM professionals are seen to be highly proficient and trained on all aspects of project management, which undoubtedly boosts the professional's credibility.
Confidence to Lead
CAPM infuses the invaluable leadership skills into professionals that them to lead from the front in both the workplace and personal lives. Inexperienced project managers learn how to form, maintain, motivate, and best utilize the team members in a variety of working environments. CAPM certified managers can thus demonstrate their competency of how they can serve as a vital resource in any business function.
Getting Acquainted With Best PM Practices
CAPM certification provides professionals with the skill sets and get acquainted with the best project management practices. It provides professionals the skills and knowledge to plan, execute, monitor, control and complete a project successfully and stand out to potential employers.
Better Job Prospects & Opportunities
The number of certified project managers is continuously rising, so do the value of working with certified CAPM professionals for companies around the world. All major companies recognize this internationally recognized certification and value it while selecting the right candidates for their project management profile. Even with a little project handling experience, a CAPM certification shows your skills and understanding when it comes to managerial roles.
A CAPM certified professional will enjoy job opportunities in the global project management scenario.
Increase in salary dramatically
CAPM certification on your list of credentials is an added bonus and can increase an individual's salary up to 25%. Since employers value CAPM-certified professionals over the non-certified ones, candidates with certifications can demand a higher salary than the non-certified professionals. PMI Certified Associate in Project Management (CAPM) is considered one of the highest paying certifications with an average annual salary of $101,103 (Source: Payscale).
Project management is the need for all major companies globally. Through 2020, 1.57 million new jobs will be created each year and qualified practitioners are in demand. To cope up with this rising demand and fill the skills gap, project management professionals are advised to take the PMI's Certified Associate in Project Management (CAPM) certification.
QuickStart Gets You Certified
QuickStart, an almost 3 decade old IT skills, learning marketplace, is committed to empowering IT performance and transforming career growth of professionals looking to make a career in project management. In an increasingly projectized world, our professional certification programs help the new and experience professionals to meet the demands of projects and employers across the globe.
QuickStart offers PMI's Certified Associate in Project Management (CAPM) certification training, and will work as an avenue for gaining managerial skills or taking them to the next level by learning industry standard methods. The Certified Associate in Project Management training program will give professionals, with little knowledge, the confidence and know-how to manage large-scale projects keeping resources into account.
The CAPM by QuickStart is a self-pacing learning course with beginner-level difficulty, which is carried out under the supervision of Certified Associate in Project Management experts. QuickStart is dedicated to provide a personalized learning experience to its students using high impact instructional mentoring, which helps establish the basic knowledge levels of an individual thereby qualifying him for the role of a project manager.
PMP Sample Resumes! Download & Edit, Get Noticed by Top Employers!
Download
For any course that gets upgraded within 9 months, we provide our students with substantial discounts on the new course. We are a family and treat our students like one too. Also, we provide a lifetime freedom to our students to retake the same course at no extra charge, for any reason whatsoever.
Our certified CAPM professionals get hired by top technology groups as Marketing Communications Coordinator, PMO Operational Support Analyst, Business Analyst Consultants, Member Relations Administrator, Senior IT Technical Project Manager and a lot more.