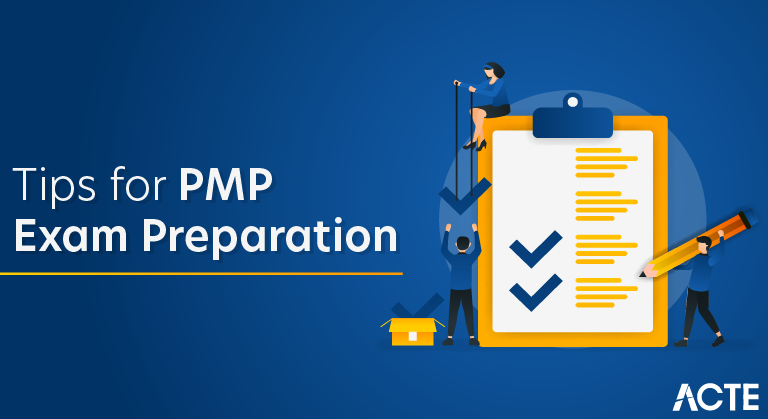 Tips for PMP Exam Preparation | A step by step Guide
Last updated on 15th Jul 2020, Blog, General
Introduction
The Project Management Professional (PMP) certification by the Project Management Institute (PMI) is a good choice for project managers in any industry. According to PMI, a PMP certification can increase your salary by an average of 20% and help your organization complete more of their projects on time, on budget and meeting original goals.
As you're gearing up for your PMP exam, here are 10 tips to help you achieve PMP certification success.
1. Don't Start With the PMBOK Guide.
One of the biggest mistakes you can make while preparing for your PMP exam is to begin studying using the PMBOK Guide, or PMI's Guide to the Project Management Body of Knowledge. It's like self-studying the Greek language without any assistance. The PMBOK contains a lot of new terminology that you may find difficult to understand. The sheer volume of challenging terminology, processes and the input, and techniques and the output (ITTO) makes it overwhelming to assimilate. While the PMBOK should be read, think of it more of a reference text than a study course.
2. Create Your Own Custom Study Plan
The PMP exam will test you on five domains covering a variety of different subject areas. You must make sure you have enough time to review all domains at least once; this includes not only studying, but also completing mock exams, visiting online forums and spending extra time reviewing areas that need improvement.
Without adequate planning, your chance of success will drop. Creating a study plan that fits your personal needs is essential; even a simple to-do list can help a lot. For your custom study plan, you should consider factors such as:

How soon do you intend to take the examination? Check the Prometric test center website to find a time and location that works for you (you will need your eligibility number).
How much time can you devote to your study efforts? If you are already working, or have other commitments, make sure you can dedicate sufficient time to the basics, such as covering all exam topics, taking practice tests and reviewing exam simulations.
How much can you spend on preparation material and training courses? Look for official, certified study materials and training to make sure you have a thorough understanding of each topic covered in the exam.
What training method best suits you? Some people prefer self-learning, while others think there is no substitute for the classroom. Use your past learning experiences to help you pick the method to help you prepare best.
How well acquainted are you already with the exam subjects? Even very experienced professionals, with good knowledge about the certification subjects, can have a hard time during the examination. Your personal experience can save you some studying time, but you should take into consideration factors such as the exam length and question logic. Relying too much on experience alone is a poor strategy that will likely lead to bad results.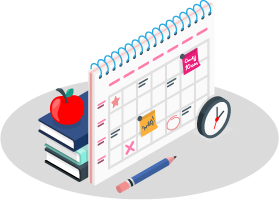 Take Your Career to Next Level with PMP Certification Training Course
Weekday / Weekend Batches
See Batch Details
3. Do Less Memorizing & More Understanding
The PMP exam is a practical examination that tests your application of project management concepts and theories in real life scenarios. Due to the amount of terminology in the PMP domains, many try to memorize their way to success only to discover the application nature of the examination when it's too late. Reading to understand helps you internalize the concepts and apply lessons to real life scenarios. However, basic things like process groups, knowledge areas and standard formulas should be easily recallable by any project manager. These include schedule and cost management formulas, critical path analysis and more.
4. Get to Know Your Exam
This may sound overly simple, but your first step to success is knowing the challenge you are going to face. The PMI website will help you find basic information on the PMP certification exam. It will also provide links to a lot of useful information, such as official training providers, exam topics, practice questions and study material.
The PMBOK Guide contains essential details such as an overview of the certification and the exam, including its prerequisites, how many and what type of questions you are about to face, time allotted for examination and the passing mark.
It also provides detailed information on the topics covered in the examination, including the percentage of questions dedicated to each subject. This helps a lot, especially in constructing your study plan.
5. Leverage Free Exam-Prep Resources
The PMP Handbook, PMP Exam Content Outline and PMP Sample Questions are all available as free downloads on the PMI website. Use these as a starting point to evaluate your understanding of the five PMP exam domains.
6. Get Involved In an Exam Prep Course
Deciding to use a self-study-only approach may seem like a bold decision, but it may not be the best strategy. It is important to understand achieving exam success requires in-depth knowledge of several different subjects. Even if you have real-world experience, some of it may not apply since PMI's point of view may be quite different from the tasks you are used to doing in the field.
Going through a certification preparation course lets you spend time with an experienced instructor, with actual knowledge on how to beat the exam. It is an excellent opportunity to get all your questions answered, share experiences and strategies, and even network if it is in-person training. This results in a greater success rate on any certification exam.
7. Take Practice Exams
No PMP candidate should approach the exam without the help of practice questions. The PMP exam contains 200 questions that must be answered in four hours – that's less than one minute per question! This means you must be at your best, not only in terms of knowledge of the five PMP domains, but also in terms of time management and stress control.
To get started, review PMI's PMP sample questions. Another option is InfoSec Institute's practice test service, SkillSet.
PMP Sample Resumes! Download & Edit, Get Noticed by Top Employers!
Download
As for practice exam test results, do not be discouraged. Unless you are an experienced test taker, it is quite common for things to go sour during the first round of questions, especially if you are not done with your reading and prep course. Take your time to study and use every resource available to clarify any doubts. By the end of your study plan, you will see consistent results on practice exams.