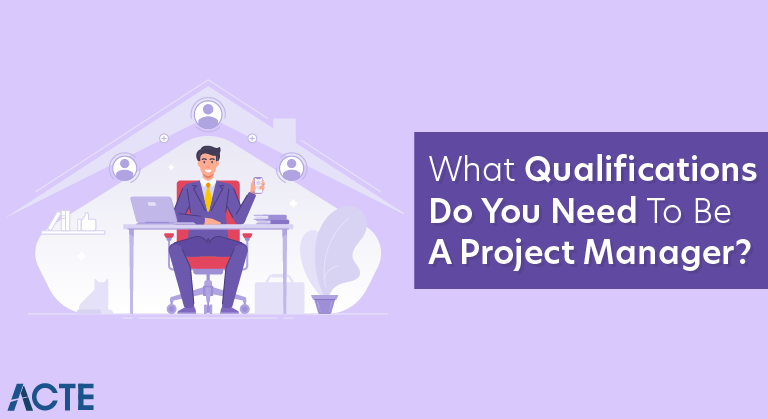 What Qualifications Do You Need to Be a Project Manager?
Last updated on 15th Jul 2020, Blog, General
A project manager oversees every aspect of a project, from choosing materials to assigning employees to specific tasks. A project manager must be well-rounded, skilled in both the technical and human relations aspects of leading a team. Because the job duties are so far-reaching, and so diverse, project managers need expertise not only in their industry or in management techniques, but also in communicating with employees and building relationships among their team members.Undergraduate and Postgraduate Degrees
Companies usually select the most educated and experienced members of their staff to lead projects. Project managers often have at least an undergraduate degree in business, but some employers may require an MBA or other advanced degree. Or, he may need a degree in the industry he works in, especially if it's a technical field like engineering or aerospace. Some colleges and universities offer undergraduate and graduate education in project management, either as a standalone degree, or as an area of concentration within another degree.
Project Manager Qualifications
Some employers may require certification in project management, either as a substitute for a degree in project management, or as an additional credential. Almost any project can benefit from being led by a project manager with professional credentials, and certain designations are becoming standard in the marketplace. A project manager can obtain certification in project management through a college or university, or through a professional association like PMI. Certification can be used to demonstrate skill in a specialized area of project management, such as risk management, scheduling or program management
Organization and Planning Skills
According to the U.S. Bureau of Labor Statistics, project managers must be skilled in planning and organizing every detail of a project, including estimating costs, delegating authority, deciding how to use equipment and materials and measuring progress and results. Project managers must be able to see the big picture and make long-term plans, and know how to estimate and anticipate risks and obstacles. They must also be flexible enough to make adjustments in response to changes that arise during the project.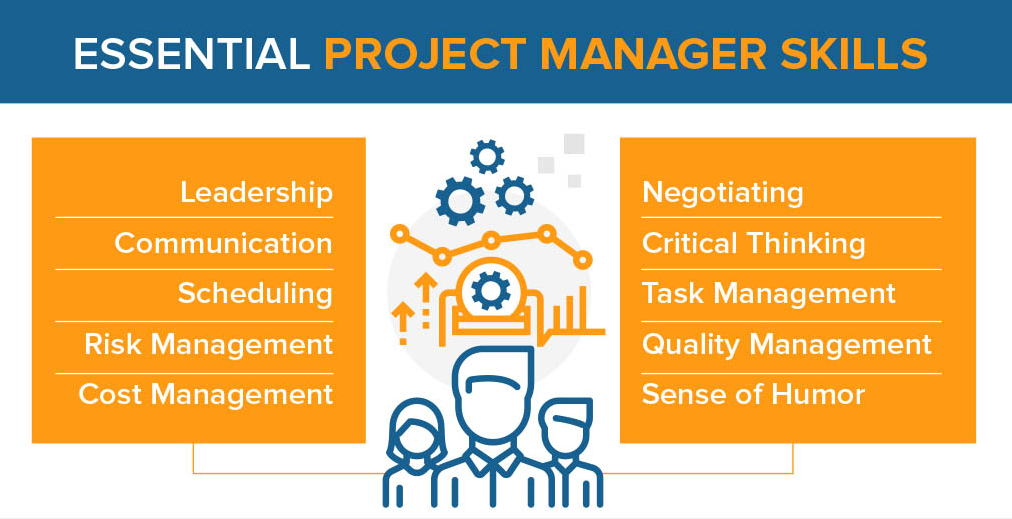 Strong Communication Skills
Project managers not only oversee and coordinate a project, they also explain the goals for the project and the tasks assigned to each team member. Even if a project manager has years of expertise in his industry and extensive training in project management, he won't be able to lead his team unless he can communicate effectively. He needs to master how to offer constructive criticism and feedback, how to help team members communicate with each other and how to listen to and understand employees when they come to him with questions, concerns or input about the project.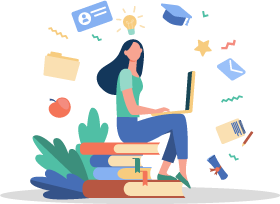 Learn PMP Training & Be An Expert in PMP Concepts
Instructor-led Sessions
Real-life Case Studies
Assignments
Explore Curriculum
Team Building Skills
A project manager oversees not only the project, but also the team of employees working on the project. Project managers must encourage cooperation, collaboration and communication among team members, and help them resolve any disagreements that arise during the project. If the project is lengthy, or progress is slow, the project manager may need to boost morale to ensure employees continue to work well together and contribute their best efforts.
What Is an Implementation Manager?
Project management is one of the most rewarding yet challenging career paths. Those who work in this field are directly responsible for the success or failure of an organization. The implementation manager's role, for example, is to provide technical support to the project team, manage project risks and ensure that new resources are implemented successfully. Whether you want to switch careers or expand your team, it's important to understand what this position entails.Implementation Manager vs. Project Manager
Most projects fail because they lack clear goals. Poor communication, employee resistance and budget constraints play a role too. Project managers make sure that each project is executed effectively and that it achieves its goals. They are responsible for project planning, resource allocation, risk analysis, research, team leadership, quality control and other key aspects.
These professionals are the backbone of any project. They define the execution schedule, lead the project team, interpret the numbers and identify potential risks. Their primary goal is to ensure that all projects are delivered on time and yield the desired results.
Implementation managers, on the other hand, carry out the activities described in the work plan. Depending on the job requirements, they may be required to implement technical systems and processes, collect data from operational teams and manage project administration. These professionals are largely responsible for facilitating the use of new technology, such as software-as-a-service packages, computer systems and hardware. Most times, they work closely with the IT team to ensure successful project implementation.
Duties and Responsibilities
In small companies, project managers are often the ones who implement new technologies, prepare project documentation and delegate tasks to the team to ensure that deadlines are met. Large organizations usually assign these responsibilities to different individuals. For example, they may employ risk managers, quality managers, implementation managers and so on.
As an implementation manager, you will coordinate project plans, prioritize tasks and support other teams in identifying and troubleshooting technical problems that may affect the project timeline or budget. Your day-to-day responsibilities will depend on the company for which you work. You may be required to develop and implement business solutions or operational processes, participate in contract negotiations and ensure successful change management within the organization.
Technical implementation managers, for example, are responsible for assisting clients and cross-functional teams with the implementation of new hardware or software, among other activities. A compliance implementation manager will ensure that all aspects of a project are fully compliant with the legislation. Depending on your skills and expertise, you can specialize in the implementation of software, finance product solutions or services in a project environment.
Skills and Qualifications
Project managers and implementation managers require a similar skill set. They must have the ability to understand and apply project methodologies and risk management processes, create reports, summarize data and lead client-facing projects. Strong communication and analytical skills are paramount.
Most employers require a bachelor's degree in computer science, management, business or other related fields. Some prefer candidates with a master's degree or industry-specific qualifications. To increase your chances of landing a high-paying job, consider taking additional courses, such as those offered by the Project Management Institute. If you're just getting started, seek entry-level positions or look for internship opportunities in order to gain experience.
Implementation manager interview questions typically focus on the applicant's skills and expertise. A potential employer may ask about your past projects and leadership experience as well as your ability to meet tight deadlines, deal with potential issues and delegate tasks. Depending on the industry, you may be required to answer questions related to your experience in IT, finance or management.
Skills Needed for a Project Coordinator
First of all, make sure you understand the difference between project coordinators and project managers. Project managers plan, initiate and supervise the execution of a project. They are ultimately responsible for its success or failure. Key project manager skills and competencies include:
Strong leadership skills.
Interpersonal skills.
Problem-solving skills.
Critical-thinking skills.
Adaptability.
Efficiency.
Financial planning.
Risk-management skills.
Negotiation skills.
Ability to communicate effectively.
These professionals supervise entire teams, coach others and negotiate the use of resources. They know how to create a project schedule, anticipate potential issues and set realistic budgets. Their work begins before a project starts.
PMP Sample Resumes! Download & Edit, Get Noticed by Top Employers!
Download
The skills required for a project manager are similar to those required for a project coordinator. Project coordinators, though, have different responsibilities, and it is more of an entry-level role. As a project coordinator, you will assist the project manager, develop project strategies and undertake tasks as required. Your day-to-day responsibilities will include scheduling and organizing projects, keeping records, communicating with team members and performing administrative duties.