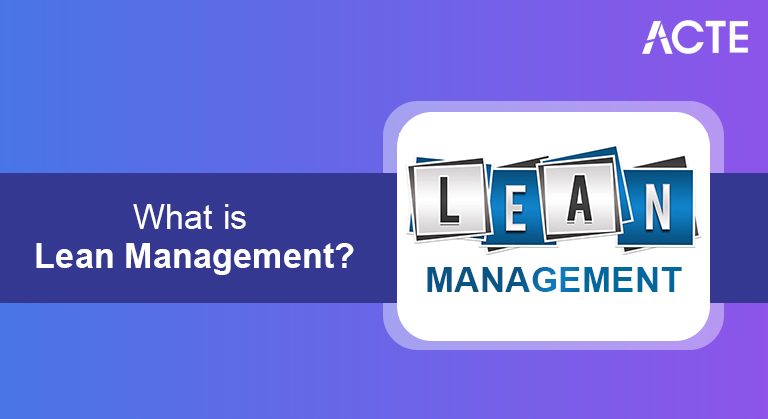 What is Lean Management? | Role and Concepts of Lean Management | Expert's Top Picks
Last updated on 29th Dec 2021, Blog, General
Lean management is an approach to managing an organization that supports the concept of continuous improvement, a long-term approach to work that systematically seeks to achieve small, incremental changes in processes in order to improve efficiency and quality. Eliminating all waste in the business processes.
Introduction to Lean Management
The origins of Lean Management
What are the 5 core principles of Lean Management?
The different tools of Lean Management
The Lean Startup (What is Lean in Business?)
Stakeholders of LM
Why we use Lean Management?
What part of the LMS do you find people are most intrigued by?
Conclusion
Introduction to Lean Management:

Inspired by Toyota's production system, lean management is a management and work organisation method aimed at improving a company's performance, and in particular, the quality and profitability of its production.
Lean management optimises processes by reducing the time spent on non-value-added tasks (redundant operations or transportation, waiting, overproduction, etc.), causes of poor quality and complications. This method is supported by a significant managerial dimension to ensure that the employees work in the best conditions. Ultimately, there are two main objectives: complete customer satisfaction and the success of each employee.
Formally by American researchers at the Massachusetts Institute of Technology (MIT), Lean Management is an English expression with an important key word. "Lean", in fact, means "no frills". This echoes the idea of ​​reducing something into the essential, in order to remove the unnecessary that forms the basis of this method.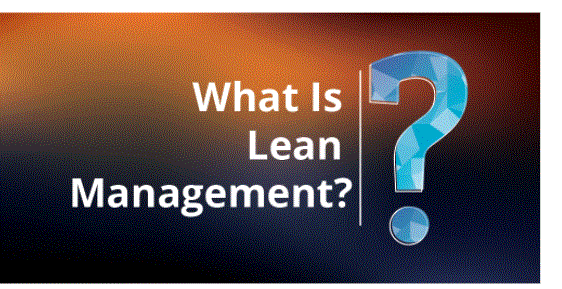 The origins of Lean Management:

In the late 1940s, when Toyota laid the foundation for lean manufacturing, the goal was to reduce processes that did not add value to the final product. In doing so, leaders have been able to achieve significant improvements in terms of productivity, efficiency, cycle time and profitability.
Through this significant influence, Lean Thinking has spread to many industries and evolved into the 5 Core Principles of Lean Management outlined by the Lean Management Institute.
The term "lean" was coined by John Krafcik (CEO of Waymo, Google's self-driving car project from 2015 to 2021) in his 1988 article "Triumph of the Lean Production System".
What are the 5 core principles of Lean Management?

In order to effectively implement Lean Management within a company, it is essential to adhere to the 5 core principles of this method:

1. Identify Value

What does each business strive to do? Provide a product or service for which the customer is willing to pay. To do this, it must add value to its offering in line with the needs of its customers.
The value of your offering therefore lies in your company's ability to solve a customer's problem, and especially in the part of the solution that the customer is actively willing to pay for. Any other activity or process that does not add value to the final product is considered waste.
This is why you should first identify the value you want to bring to your offering and then define it very clearly. This first step will help you move on to the second more smoothly.

2. Map the Value Chain

This is where you literally need to map the workflow of your business. This should include all the work and people involved in delivering the final product to the customer. In doing so, you will be able to identify steps in the process that do not add any value.
Applying this principle will let you know where the value is arising and to what extent the different stages of the process add value or not.
Once you have mapped out your value chain, it will be much easier for you to see which processes belong to which teams and who is responsible for monitoring, evaluating and improving each process. This overview will allow you to identify and eliminate steps that do not add value.

3. Create a Consistent Workflow

Once you gain control of your value chain, you need to ensure that each team has a smooth workflow. This may take some time.
Developing a product or service often involves interdepartmental teamwork. Blockages and hindrances can come at any time.
However, by breaking down tasks into smaller pieces and visualising the workflow, you can easily spot and remove bottlenecks in the process.

4. Build a Traction System

A stable workflow enables your teams to complete their tasks much faster and with less effort. However, to ensure this stability, care will need to be taken to build a traction system within the framework of the lean methodology.
In such a system, work is produced only when there is demand. Thus, the potential of resources is optimised: they are mobilised only when there is a real and tangible need.
Take the metaphor of a restaurant. You go in and you place your order. The restaurateur takes your order and starts preparing your food. He does not cook large quantities of dishes in advance, as there is no real demand and these potentially unnecessary dishes can become a wasted resource.

5. Continuous Improvement

Once you have completed all the above steps, you have created your Lean Management System. However, be sure to heed this last and arguably most important step. Remember that your system is not isolated and stable. Problems may arise with any of the previous steps. This is why you will need to ensure that employees at all levels are involved in the continuous improvement of the process.
There are many techniques to encourage continuous improvement. For example, each team can hold a daily meeting to discuss what has been done, what remains to be done and any obstacles – an easy way to optimise the process every day.
The growing popularity of lean principles is due to the fact that they focus on improving all aspects of a work process and involve all levels of the company's hierarchy.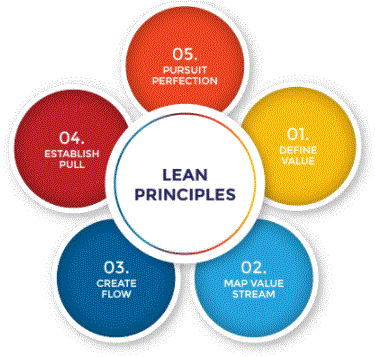 The different tools of Lean Management:

Lean tools are often described as a solution for learning and experimentation. Employees adopt them and support the process of continuous improvement. There are many tools available, but here are some examples:

5S method (be clear, clean, neat, orderly and rigorous) to optimise the working environment and reduce wasted time
Six Sigma methodology for improving the quality and efficiency of processes
visual management to share information and solve problems
Kaizen method to continuously improve processes
SMED method to reduce the chain change time
Kanban method for optimising inventory management
Value Stream Mapping (VSM) method to analyse processes and identify bottlenecks.

Although it originated in the automotive industry, lean management is now widely adopted, regardless of sector or company size. The concept has also been adapted, as in the case of Lean Purchasing, which focuses on operational excellence in procurement departments.
The advantages of Lean Management:

There are significant benefits for managers in applying lean management methods:

Concentration: By applying the Lean method, you can reduce waste. As a result, your staff will focus on activities that actually add value.

Improved productivity and efficiency: Employees who focus on creating value will be more productive and efficient because they are not distracted by obscure tasks.

A better process: By installing a traction system, you can deliver work only when there is actual demand

Better use of resources: By basing your production on actual demand, you can use only the resources you need, thus avoiding waste.

As a result, your company and your employees will become more flexible and better able to respond to consumer demands. The principles of Lean Management will enable you to build a stable production system, thereby improving the overall performance of your company.
The Lean Startup (What is Lean in Business?)

Eric Reese, an engineer and serial entrepreneur, developed a methodology based on Lean principles to help startups succeed. In 2011, he packed his ideas into a book called "The Lean Startup". The concept comprises 5 basic principles that aim to help startups become more resilient and responsive to changes.

From a business perspective, Lean's aims to shorten product development cycles and rapidly find out whether a given business concept is viable. This method is also employed by government structures, marketing professionals, and others.

As you can see, Lean Management was not created in an instant. Instead, it is developing slowly, thanks to many comments and people's willingness for continuous improvement.
Stakeholders of LM:

customer: For a firm, nothing can provide more satisfaction than seeing its customers happy, which may be due to the satisfaction derived from the product or customer service. To achieve this the customer issues and concerns are addressed first.
Employees are the rank and file of the organisation, the most valuable asset of the organisation. When the employee is happy, he will also work for the organisation with great enthusiasm and efficiency which will help the organisation to be the best of its kind.
Organisation: The organisation consists of board members, chief executive officers and business owners. add to that; This includes policies, programs and procedures and other implementations. A well managed and balanced organisation is capable of meeting the requirements of the clients.
Lean management is a philosophy that intends to consistently eliminate waste through small and incremental improvements, across all processes. This improves quality and minimises defects, as well as increases overall manufacturing flexibility. However, sometimes, it faces some limitations such as low productivity, long cycle time, costly organisation, etc.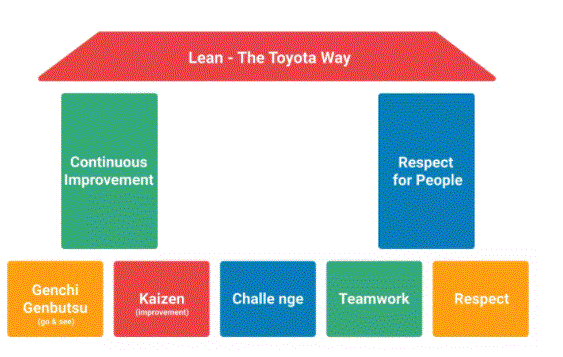 Why we use Lean Management?

Companies that implement lean management practises usually have one goal in mind: continuous improvement. By applying these lean principles, they often reach this goal, saving time and therefore money. They can also improve customer satisfaction rates, which can lead to increased revenue from referrals and repeat business.

In addition, becoming proficient in lean management can be an invaluable investment. Our Lean Management Certification training program teaches students important lean management skills that will not only help them in their current role, but will also help them succeed in other opportunities in the future.

Develop Your Skills with Advanced Management 3.0 Certification Training

Weekday / Weekend Batches

See Batch Details

In this training program, students learn about all aspects of lean management, and how these principles can be applied in services, manufacturing, and general business roles. Students learn about the various tools in lean management, common types of waste, and ways to eliminate it to improve overall business efficiency. Students enrolled in this course receive five hours of e-learning material, a downloadable e-book and other resources that are useful for all skill levels. Once completed, students earn a Lean Management certification.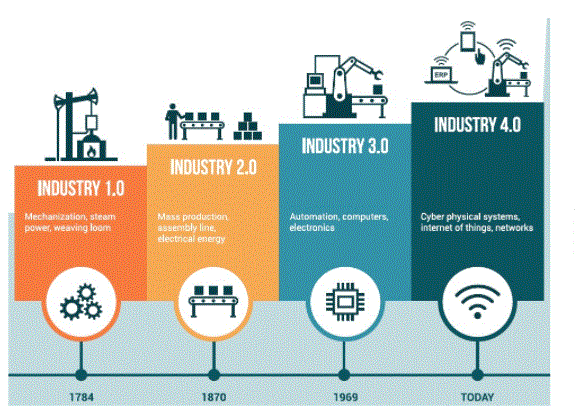 What part of the LMS do you find people are most intrigued by?

The People Value Stream, which is part of the People System element of the LMS. It is an element of behavioural change that few in the lean community have ever thought of before. Leaders will build and train problem-solving muscle, but if they don't consider the People Value Stream and don't think about how they hire systems around these people, reward, Identify, train, onboard, organise and design Your organisation will not have team-based problem solving, but will instead be a group of individual contributors. You can tell your workers that you want team-based, collaborative problem-solving, but with individual contributors you will reward firefighters and that culture will ultimately win.

I'd also like to add that it is a comment within the lean community at large that the human resources organisation within each company (which is largely responsible for the People Value Stream) is often central to the lean transformation process at the beginning. is not attached. HR usually doesn't get involved until a year or two after the process begins, and it's usually only in response to a change-related problem. You will sometimes see that HR acts as the "traffic police" of change when something goes wrong. They could be an enabler if they were asked to quickly engage within the organisation and establish their roles and responsibilities in the lean change process. So that's another reason why people get excited about People Systems in developing a lean transformation plan — because it's another tool to connect the entire organisation to lean, which increases the chances of a successful transformation.

Example:

There are lots of great examples. Let's take General Electric Corporation. GE has made a massive global transformation by taking shared services out of its divisions, bringing them down to the corporate level, and consolidating them into a few "poles" around the world. And in doing so, they are developing lean management systems within these poles. They have been able to demonstrate that by doing so, they have actually improved the level of these services that were previously performed at the division level at a lower cost. Thank you all for integrating the services under the principles of LMS. A great industrial example is Moog Aircraft Group which has done a phenomenal job of capturing the benefits of the LMS ecosystem, creating a lean culture change while achieving the business reforms they need to compete. The Arizona Department of Environmental Quality is doing a great job in the LMS as well as the tough public sector. The principles of LMS are universal, as illustrated by these examples in office, industrial and government success stories.
Strategy Management Sample Resumes! Download & Edit, Get Noticed by Top Employers!
Download
Conclusion:

Lean Management is like a guide to building a stable organisation that evolves continuously and helps to identify and overcome the real problems
The main objective of lean management is to create value for the customer by optimizing resources.
Lean management principles aim to create a stable workflow based on actual customer demand.
Continuous improvement is a key part of lean management, ensuring that every employee is involved in the process of improvement.