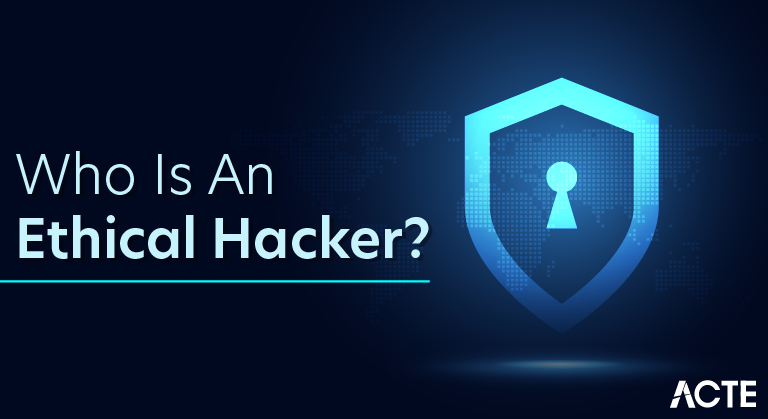 Who is an Ethical Hacker? [ STEP-IN ]
Last updated on 11th Jul 2020, Blog, General
An Ethical Hacker is a skilled professional who has excellent technical knowledge and skills and knows how to identify and exploit vulnerabilities in target systems. He works with the permission of the owners of systems. An ethical Hacker must comply with the rules of the target organization or owner and the law of the land and their aim is to assess the security posture of a target organization/system.
An ethical hacker, also referred to as a white hat hacker, is an information security expert who systematically attempts to penetrate a computer system, network, application or other computing resource on behalf of its owners — and with their permission — to find security vulnerabilities that a malicious hacker could potentially exploit.
What is an Ethical Hacker?
Ethical hacking (also known as penetration testing) is a proactive form of information security. Businesses and organizations hire ethical hackers to help improve their networks, applications, and other computer systems in order to prevent data theft and fraud. One of the first examples of ethical hacking occurred in the 1970s when the US government used "red teams" to hack its own computer systems.
An ethical hacker uses the same techniques to bypass a system's defences as a malicious hacker, but rather than take advantage of any vulnerabilities they find, they provide advice on how to fix them so a company can improve its overall security. In order for hacking to be ethical, the hacker must have permission from the owner to probe their network and identify security risks.
Definition
An ethical hacker is an individual hired to hack into a system to identify and repair potential vulnerabilities, effectively preventing exploitation by malicious hackers. They are security experts that specialize in the penetration testing (pen-testing) of computer and software systems for the purpose of evaluating, strengthening and improving security.
An ethical hacker is also known as a white hat hacker, red team, tiger team or sneaker.

What does an Ethical Hacker do?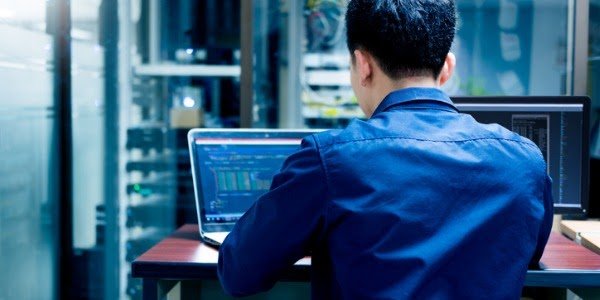 The purpose of ethical hacking is to look at the security of a system or network's infrastructure. An ethical hacker will attempt to bypass system security, and find and expose any weak points that could be taken advantage of by a malicious hacker. Vulnerabilities are typically found in improper system configuration and in hardware or software flaws.
An ethical hacker is required to research, document and discuss their methods and security findings with management and IT teams. This intelligence is then used by businesses and organizations to improve their system security so as to minimize or eliminate any potential attacks. Ethical hackers will also provide feedback and verification as an organization fixes security issues.
Ethical hacking has grown within the information security market. Any business or organization that either provides an online service, or has a network connected to the Internet should think about subjecting it to a penetration test. Successful testing doesn't always mean a system is 100% secure, but it should be able to thwart unskilled hackers and automated attacks. The Payment Card Industry Data Security Standard require companies to conduct annual penetration tests, particularly if any major changes are made in their applications or infrastructure.

Importance of Ethical Hacking?
In the dawn of international conflicts, terrorist organizations funding cybercriminals to breach security systems, either to compromise national security features or to extort huge amounts by injecting malware and denying access. Resulting in the steady rise of cybercrime. Organizations face the challenge of updating hack-preventing tactics, installing several technologies to protect the system before falling victim to the hacker.
New worms, malware, viruses, and ransomware are primary benefit are multiplying every day and is creating a need for ethical hacking services to safeguard the networks of businesses, government agencies or defense.
Phases of Ethical Hacking
Planning and Reconnaissance:
The first step in ethical hacking is to define the scope and goals of a test as well as the testing methods to be followed. It also addresses intelligence to understand the potential vulnerabilities and how a target works. The prospective footprinting is made through search engines, web services, social network sites, DNS, email, network, etc. by using footprinting tools.
Scanning:
In the second step, scanning is performed to understand how a target reacts to various intrusion attempts, in two ways – when the application's code is static and when the application's code is functioning. The later is the most practical way to understand the application's performance in real-time.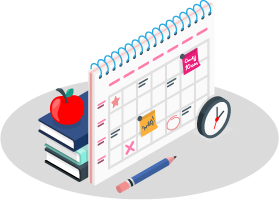 Learn Hands-On Practical Ethical Hacking Course By MNC Trainers
Weekday / Weekend Batches
See Batch Details
Gaining Access:
This is a crucial step where the web application is attacked using SQL injections, cross-site scripting, backdoors, etc. to find the vulnerabilities and then exploit them by stealing, intercepting traffic, and interfering privileges to understand the amount of damage that it can cause.
Maintaining Access:
In this step of penetration testing, the vulnerability is used as a persistent presence for a long duration in the infected system in order to steal sensitive information or to spread inside the network, quickly gaining access to the server.
Analysis:
The final stage of a penetration test is to compile the result by analyzing and commenting about the vulnerabilities exploited, access to the data, and the amount of time that the tester can remain unnoticed in the system.
Purpose of ethical hacking
The purpose of ethical hacking is to evaluate the security of and identify vulnerabilities in systems, networks or system infrastructure. It includes finding and attempting to exploit any vulnerabilities to determine whether unauthorized access or other malicious activities are possible.
Ethical hackers use their skills and many of the same methods and techniques to test and bypass organizations' IT security as their unethical counterparts, who are referred to as black hat hackers. However, rather than taking advantage of any vulnerabilities they find for personal gain, ethical hackers document them and provide advice about how to remediate them so organizations can strengthen their overall security.
Ethical hackers generally find security exposures in insecure system configurations, known and unknown hardware or software vulnerabilities as well as operational weaknesses in process or technical countermeasures.
strong>Uses of ethical hacking
There are a number of ways ethical hackers can help organizations, including:
Finding vulnerabilities. Ethical hackers help companies determine which of their IT security measures are effective, which need to be updated and which contain vulnerabilities that can be exploited. When ethical hackers finish evaluating organizations' systems, they report back to company leaders about those vulnerable areas, for instance, a lack of sufficient password encryption, insecure applications or exposed systems running unpatched software. Organizations can use the data from these tests to make informed decisions about where and how to improve their security posture to prevent cyberattacks.
Demonstrating methods used by cybercriminals. These demonstrations show executives the hacking techniques that malicious actors use to attack their systems and wreak havoc with their businesses. Companies that have in-depth knowledge of the methods the attackers use to break into their systems are better able to prevent them from doing so.
Helping prepare for a cyberattack. Cyberattacks can cripple or destroy a business, especially a small business. However, most companies are completely unprepared for cyberattacks. Ethical hackers understand how threat actors operate and they know how these bad actors will use new information and techniques to attack systems. Security professionals who work with ethical hackers are better able to prepare for future attacks because they can better react to the constantly changing nature of online threats.
5 top ethical hacking courses and certifications
Certified Ethical Hacker
SANS GPEN
Offensive Security Certified Professional
Foundstone Ultimate Hacking
CREST
Certified Ethical Hacker
The EC-Council's Certificate Ethical Hacker (CEH) is easily the oldest and most popular penetration course and certification. The official course, which can be taken online or with a live in-person instructor, contains 18 different subject domains including traditional hacking subjects, plus modules on malware, wireless, cloud and mobile platforms. The full remote course includes six months of access to the online Cyber Range iLab, which will allow students to practice over 100 hacking skills.
Sitting for the CEH certification requires taking an official course or, if self-study, proof of two years of relevant experience or education. It contains 125 multiple-choice questions with a four-hour time limit. Taking the exam requires accepting the EC-Council's Code of Ethics, which was one of the first required codes of ethics required of computer security test takers. The courseware and testing is routinely updated.
SANS GPEN
SysAdmin, Networking, and Security (SANS) Institute is a highly respected training organization, and anything they teach along with their certifications are greatly respected by IT security practitioners. SANS offers multiple pen testing courses and certifications, but its base GIAC Penetration Tester (GPEN) is one of the most popular.
The official course for the GPEN, SEC560: Network Penetration Testing and Ethical Hacking, can be taken online or live in-person. The GPEN exam has 115 questions, a three-hour time limit, and requires a 74 percent score to pass. No specific training is required for any GIAC exam. The GPEN is covered on GIAC's general code of ethics, which they take very seriously as attested to by a running count of exam passers who have been disqualified for violating the code.
"I like how [the GPEN exam] ties to practical skills that penetration testers need to have to do their jobs every day," says Skoudis. "It covers everything from detailed technical approaches to testing all the way up through scoping, rules of engagement, and reporting. The exam is very scenario focused, so it will present a given penetration test scenario and ask which is the best way forward. Or, it'll show you the output from a tool, and ask what the tool is telling you and what you should do next. I appreciate that so much, as it measures real-world skills better. The exam doesn't have a lot of questions that are merely denominational, where they have a sentence that is missing one word and ask you which of the following words best fill in the sentence. That's not a particularly good way of measuring skills."
Offensive Security Certified Professional
The Offensive Security Certified Professional (OSCP) course and certification has gained a well-earned reputation for toughness with a very hands-on learning structure and exam. The official online, self-paced training course is called Penetration Testing with Kali Linux and includes 30 days of lab access. Because it relies on Kali Linux (the successor to pen testers' previous favorite Linux distro, Back Track), participants need to have a basic understanding of how to use Linux, bash shells and scripts.
The OSCP is known for pushing its students and exam takers harder than other pen testing paths. For example, the OSCP course teaches, and the exam requires, the ability to obtain, modify and use publicly obtained exploit code. For the "exam", the participant is given instructions to remotely attach to a virtual environment where they are expected to compromise multiple operating systems and devices within 24-hours, and thoroughly document how they did it. Offensive Security also offers even more advanced pen testing courses and exams (e.g., including involving web, wireless, and advanced Windows exploitation). Readers may want to take advantage of their free, online basic Metasploit tool course.
Found stone Ultimate Hacking
McAfee's Foundstone business unit (which I worked for over 10 years ago) was one of the first hands-on penetration testing courses available. Its series of Ultimate Hacking courses and books led the field for a long time. They covered Windows, Linux, Solaris, web, SQL, and a host of advanced hacker techniques (such as tunneling). Unfortunately, Ultimate Hacking courses don't have formal exams and certifications.
Today, Foundstone offers a host of training options well beyond just pen testing, including forensics and incident response (as do many of the other players in this article). Additionally, Foundstone offers training in hacking internet of things (IoT), firmware, industrial control security systems, Bluetooth and RFID. Foundstone instructors are often real-life pen testers and security consultants, although many, if not most, of the training courses are handled by partners.
CREST
Internationally, the not-for-profit CREST information assurance accreditation and certification body's pen test courses and exams are commonly accepted in many countries, including the United Kingdom, Australia, Europe, and Asia. CREST's mission is to educate and certify quality pen testers. All CREST-approved exams have been reviewed and approved by the UK's Government Communication Headquarters (GCHQ), which is analogous to the United States' NSA.
CREST's basic pen testing exam is known as the CREST Registered Tester (or CRT), and there are exams for web and infrastructure pen testers. Exams and costs vary by country. CREST test takers must review and acknowledge the CREST Code of Conduct. The Offensive Security OSCP certification can be used to obtain the CRT.
All the instructors I spoke to believed that the courses they taught were just a beginning. Barker of CBT Nuggets said, "[Certification exams] are a great entry point and exposure to all the foundations that you can then go onto more."
"Each [of our classes] is not just a standalone class someone takes for six days and then disappears," says Skoudis. "Instead, our classes are more like an ecosystem, centered around that 6 days of training, but with webcasts and follow up blogs for continued learning going forward. Also, we've been super fortunate to have our previous students contributing to this ecosystem through their own blogs and tool development, giving back to the community. It's really a beautiful virtuous cycle, and I'm so thankful to be a little part of it."
Ethical Hacking Sample Resumes! Download & Edit, Get Noticed by Top Employers!
Download
Ethical hacking tools
Ethical hackers usually have a standard set of hacking tools that they use all the time, but they might have to look for and stock up on different tools depending on the particular job. For example, if the penetration tester is asked to attack SQL servers and has no relevant experience, they might want to start researching and testing different SQL attack tools.
Most penetration testers start with a Linux OS "distro" that is specialized for penetration testing. Linux distros for hacking come and go over the years, but right now the Kali distro is the one most professional ethical hackers prefer. There are thousands of hacking tools, including a bunch of stalwarts that nearly every pen tester uses.
The most important point of any hacking tool, beyond its quality and fit for the job at hand, is to make sure it does not contain malware or other code designed to hack the hacker. The vast majority of hacking tools that you can get on internet, especially for free, contain malware and undocumented backdoors. You can usually trust the most common and popular hacking tools, like Nmap, but the best ethical hackers write and use their own tools because they don't trust anything written by someone else.