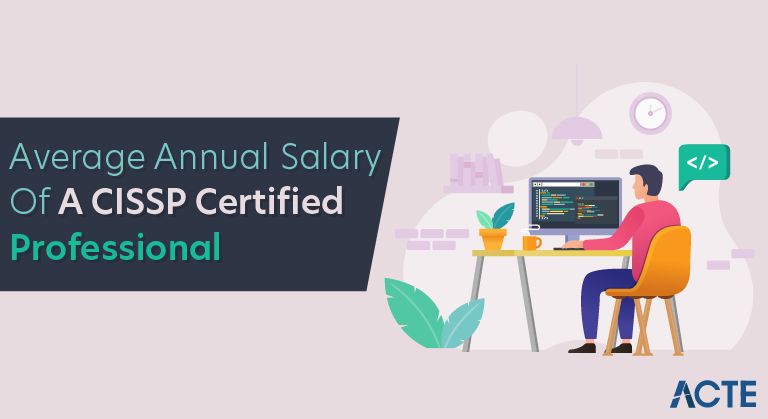 Average Annual Salary of a CISSP Certified Professional – Career Path
Last updated on 11th Jul 2020, Blog, General
Cybersecurity professionals are in top demand these days due to an increase in computer threats. Many sources will tell you that it is a field where the jobs are plentiful and the pay is high, but there are not enough skilled professionals to fill every open position. The federal government has plans to hire thousands of cyber security professionals in the next few years, and the private sector is also going to be hiring more of these security pros in large numbers. All in all, the industry is young and primed for major growth.
The top of the information assurance / cyber security pyramid are the people who hold the CISSP certification by ISC2. Only 90,000+ people hold the CISSP certification worldwide. It is recognized by both the U.S. Department of Defense and the U.S. National Security Agency.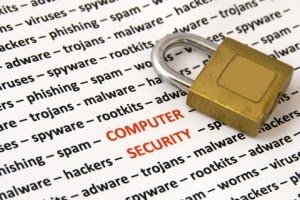 Average Salary of CISSP Professionals per Job Title and Years of Experience
| Job Title | Average for job title | 1-4 yrs. |
| --- | --- | --- |
| Security Architect, IT | Rs 2,230,071 | Rs 900k |
| Senior Security Consultant | Rs 1,275,000 | Rs 791k |
| Information Security Specialist | Rs 1,452,750 | Rs 680k |
| Chief Information Security Officer | Rs 2,300,000 | Rs -980k |
CISSP RANKS SIXTH IN SALARY-EARNING POTENTIAL
(ISC)²'s Certified Information Systems Security Professional (CISSP) is currently the sixth highest paying IT certification, according to newly published research. CISSP-certified cybersecurity professionals earn salaries averaging more than $140,000.
The CISSP is one of just six IT certifications commanding salaries above $140,000, which places them on the 15 Top-Paying IT Certifications for 2020 compiled by training company Global Knowledge. The list contains salaries ranging from an average of $117,000 for Citrix Certified Professional – Virtualization to nearly $176,000 for Google Certified Professional Cloud Architect.
The list's top four certifications are either in cloud computing or cybersecurity, confirming that demand in these two areas continues to soar. In cybersecurity, (ISC)²research has revealed an acute shortage of cybersecurity skills, currently estimated at 4 million needed professionals worldwide. Three certifications in the Global Knowledge list are in cybersecurity and five are in cloud computing.
Global Knowledge compiled the list from responses to its 2020 IT Skills and Salary Survey, which is scheduled for release in the spring. Regarding the CISSP, Global Knowledge said the certification proves that the holder has years of experience and cybersecurity expertise. The CISSP requires five cumulative years of paid, relevant work experience in at least two security domains, such as security and risk management, security operations or security architecture and engineering.
"Achieving your CISSP has been compared to earning a master's degree in IT security, as it proves you have what it takes to effectively design, implement and manage a best-in-class cybersecurity program," the company said.
The importance of cybersecurity certifications is understood by cybersecurity professionals, and research shows that an increasing number of employers also value them. More than half of respondents (55%) in the (ISC)² Cybersecurity Workforce Study 2019 consider vendor-neutral certifications as very important, and almost as many (54%) said their organizations require these certifications.
CISSP Certification proves a mastery of IT security and information-assurance.
A Certified Information Systems Security Professional (CISSP) plans, designs and manages the controls that keep IT and business systems secure. CISSPs are policy-makers & thought leaders in today's hottest security domains, including mobile device security, application development security, cryptography, security architecture & operations, cloud security and risk management.
If you want to advance your information security career and you have at least five years of relevant experience, then CISSP certification should be the next step in your IT security learning plan. Certified Information Systems Security Professionals are in demand in a range of public and private organizations, including Fortune enterprises, government & martial agencies, health care practices, military contractors and the Department of Defense.
How Much Does a CISSP Make?
The IT security field has plenty of opportunities for advancement. The average salary for someone with a Certified Information Systems Security Professional (CISSP) Certification varies depending on the locale. PayScale.com recently conducted a survey of 2,612 individuals with the CISSP certification. Each survey taker self-reported his or her annual salary. Major metro regions like Washington, D.C., San Francisco, Chicago, and New York generally offer higher salaries across the board.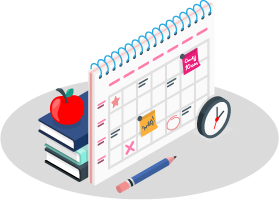 Get Hands-on CISSP Certification Training Course from Top-Rated Instructors
Weekday / Weekend Batches
See Batch Details
For example, in Washington, D.C., the CISSP Certification averages at about $116,825 a year. In San Francisco, the salary rises to $146,427. Chicago-based CISSP employees earn about $103,016. District of Columbia, Virginia, New York and California are the states that pay the highest annual salary on average. The salary in those four states range from $114,00 to $120,000+. Women seem to earn a few thousand less than male CISSP professionals, earning between $62,000 and $121,000. Cybersecurity is a male-dominated field: About 91 percent of individuals who hold the CISSP certification are men.
The District of Columbia region is one of the most popular areas for CISSP professionals. In Washington, D.C., the average salary is $116,955 but has a range of $72,000 to $147,000. Young professionals enjoy working and living in this city for its sizable group of like-minded peers. Furthermore, Washington, D.C. has many events to help professionals network. In addition, there are many job openings for qualified CISSP professionals.
Salary also varies depending on the amount of experience a professional has accrued over the years. A CISSP certificate-holder with less than a year of job experience may earn around $60,900 a year. After one to four years, the pay rises to $74,614, on average. The 10 year mark is when these professionals start earning six figure incomes. After 20 years of experience, the average salary may hover around $123,940. These numbers were obtained in 2015 from 5,151 current CISSP professionals around the U.S.
The pay also depends on the type of organization that is hiring. Someone with a CISSP certificate may find employment with the U.S. government or in the private sector. Generally, the military pays between $21,329 and $114,827, plus benefits. In contrast, private companies can pay up to $154,563 (Deloitte & Touche LLP).
Surprisingly, there is not much of a salary difference between major corporations and small businesses.
Graduates of certain schools tend to earn different salaries. People who graduate from the University of Maryland (UMD) with a CISSP certificate say they earn between $76,596 and $157,467 a year. University of Phoenix graduates earn a reported income of $61,939 to $125,789.
CISSP Job Titles and Skills
When CISSP professionals are searching for jobs, they should look for titles like Security Consultant, Network Engineer, Security Manager, Security Engineer, IT Director, Security Architect or Chief Information Officer. These job positions generally employ those with the CISSP certification. Employers look for skills like operations security, risk management, cloud, security management practices and telecom. These are key words for any resume that includes a CISSP certification.
Highly trained IT professionals should expect to remain in high demand through the next 10 years as companies step up their cybersecurity. Threats are becoming more and more sophisticated, necessitating the expertise of a qualified CISSP professional within a company.

Skills Measured by CISSP Certification
The CISSP certification exam measures your skills and expertise in ten (10) key information security domains:
Access Control – A collection of mechanisms that work together to create security architecture to protect the assets of the information system.
Telecommunications and Network Security – Discusses network structures, transmission methods, transport formats and security measures used to provide availability, integrity and confidentiality.
Information Security Governance and Risk Management – The identification of an organization's information assets and the development, documentation and implementation of policies, standards, procedures and guidelines.
Application Development Security – Refers to the controls that are included within systems and applications software and the steps used in their development.
Cryptography – The principles, means and methods of disguising information to ensure its integrity, confidentiality and authenticity.
Security Architecture and Design – Contains the concepts, principles, structures and standards used to design, implement, monitor, and secure, operating systems, equipment, networks, applications, and those controls used to enforce various levels of confidentiality, integrity and availability.
Operations Security – Used to identify the controls over hardware, media and the operators with access privileges to any of these resources.
Business Continuity and Disaster Recovery Planning – Addresses the preservation of the business in the face of major disruptions to normal business operations.
Legal, Regulations, Investigations and Compliance – Addresses computer crime laws and regulations; the investigative measures and techniques which can be used to determine if a crime has been committed and methods to gather evidence.
Physical (Environmental) Security – Addresses the threats, vulnerabilities and countermeasures that can be utilized to physically protect an enterprise's resources and sensitive information.
CISSP Certification Eligibility Requirements
You must meet the following criteria to sit for the CISSP certification exam:
Five years of direct full-time security work experience in two or more of the 10 CISSP security domains listed above
OR
Four years of the aforementioned work experience, plus an information security degree from a National Center of Academic Excellence or the regional equivalent (the degree can substitute for one year towards the five-year experience requirement). The accredited security degrees below can help you satisfy the CISSP eligibility requirements.
To complete the CISSP certification process, candidates must:
Commit in writing to the (ISC)² Code of Ethics
Attest to the truth of their professional experience
Successfully answer four questions about their criminal history
Have your qualifications endorsed by another (ISC)² certified professional
Pass the (ISC)² CISSP Certification Exam
CISSP Sample Resumes! Download & Edit, Get Noticed by Top Employers!
Download
Once achieved, CISSPs must recertify every 3 years to remain in good standing. This is accomplished by earning Continuing Professional Education (CPE) credits. 120 CPEs are required every 3 years. More information about CPEs is available once you become CISSP certified.