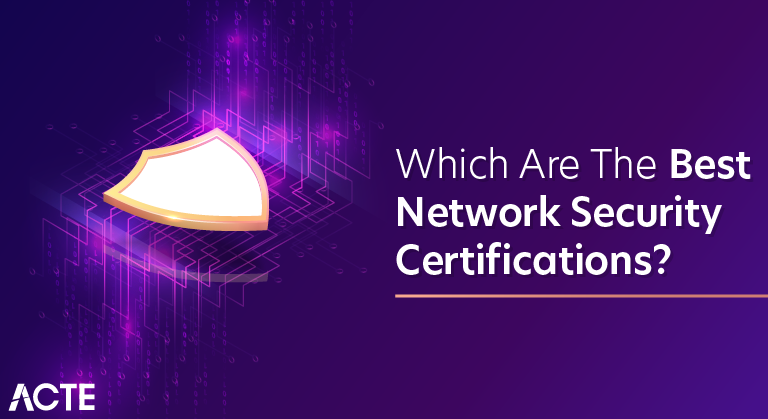 Which are the Best Network Security Certifications? – Learning Guide
Last updated on 16th Jul 2020, Blog, General
Network Security refers to the practice of setting up protective mechanisms to safeguard an IT network infrastructure from illegal outside access, trespassing, abuse, destruction, cyber-attacks and unauthorized data transfers. A combination of security software, hardware devices and complete user awareness of all safety procedures is needed for the establishment of an efficient network security system.
The importance of network security in today's world is unparalleled. So much of human life has moved to the digital realm. Personal and professional communication, financial transactions, entertainment, business activities and academic/industrial research are just some of the day-to-day activities that have become almost totally dependent on IT.
With volumes upon volumes of data available online, information safety is a major concern for everyone. And this safety is only possible if there is an effective network security mechanism in place.
Essential Network Security Certifications for Network Engineers
One of the best ways to show expertise in network security is to earn a few certifications. Several organizations offer networking certifications that either focus on network security knowledge or a general overview of networking expertise. Below, we've listed six essential certifications for any network engineer or administrator that focuses on securing and managing enterprise networks.
If you're looking for resources to help you evaluate network performance monitoring (NPM) solutions, our free Network Monitoring Buyer's Guide has you covered. It contains profiles on the top network monitoring providers in the market today, including descriptions of the tools they offer and noteworthy features of each. The guide also features 10 questions you should ask prospective vendors and yourself before buying a network monitoring solution. You can check out that guide here.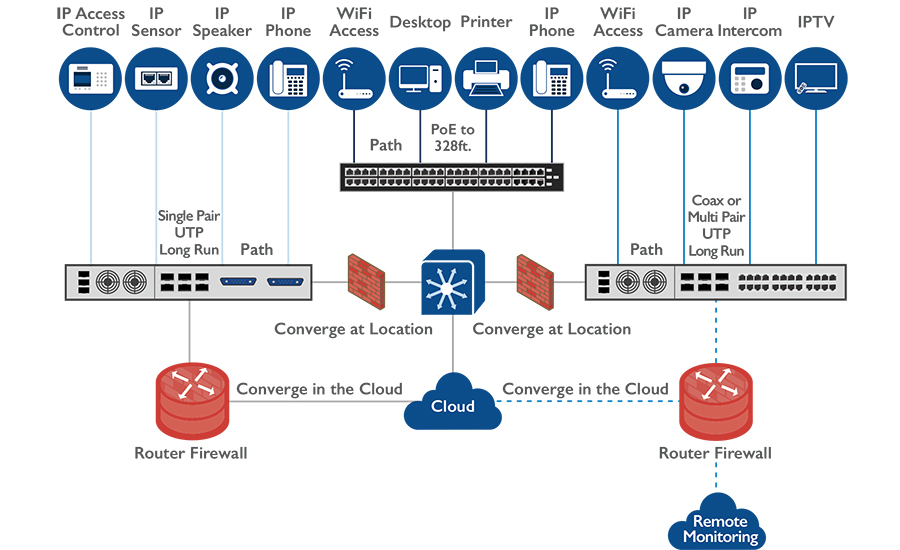 Cisco Certified Network Professional (CCNP)
COST: $300 per exam
"The new CCNP Security certification program prepares you for today's professional-level job roles in security technologies. CCNP Security now includes automation and programmability to help you scale your security infrastructure. One of the industry's most respected certifications, CCNP validates the core knowledge you need while giving you the flexibility to choose a focus area. And now every exam in the CCNP Security program earns an individual Specialist certification, so you get recognized for your accomplishments along the way."
Certified Network Defender (CND)
COST: $450
"The Certified Network Defender (CND) certification program focuses on creating Network Administrators who are trained on protecting, detecting and responding to the threats on the network. Network administrators are usually familiar with network components, traffic, performance and utilization, network topology, location of each system, security policy, etc. A CND will get the fundamental understanding of the true construct of data transfer, network technologies, software technologies so that the they understand how networks operate, understand what software is automating and how to analyze the subject material. In addition, network defense fundamentals, the application of network security controls, protocols, perimeter appliances, secure IDS, VPN and firewall configuration, intricacies of network traffic signature, analysis and vulnerability scanning are also covered which will help the Network Administrator design greater network security policies and successful incident response plans."
The Complete CS Course : Network Security! (Udemy)
If your dream is to become a cybersecurity specialist then this program will set you on the path to achieving that. After the completion of these lessons, you will be able to discover security vulnerabilities across an entire network by using hacking technique and vulnerability scanning. Gain insight into the types of firewalls, wireless security, network monitoring and more. After this, you will understand how corporations can track us online and learn how to mitigate privacy issues of search engines and their associated services. Have a look at our take on Best Network Security Courses.
Key USPs –
Configure firewalls on all platforms and under all scenarios.
Understand how to use methods of authentication including passwords, soft token, and hard tokens.
Detailed guidance is provided to install the necessary software, tools and set up the environment.
Live examples, assignments, and slides make the lessons interactive and fun.
Learn to configure and architect a small network for maximum physical and wireless security.
105 Lectures + Full lifetime access + 1 Article + 2 Downloadable Resources
Available at a nominal price on e-learning platform Udemy.
What Can You Do with a Network Security Certification?
Completing a Network Security Certification will make you eligible for many different jobs within the IT and system security paradigm. These include Security Architect, Information Security Analyst, IT Security Consultant, Computer Network Architect, Network and Computer Systems Administrator, Security Software Developer, Cryptographer, Penetration Tester, Cryptanalyst, Forensic Computer Analyst, Cyber Policy Analyst, Cyber Security Specialist, etc.
The next section includes compensation details for some of these occupations. All information has been taken from the latest available records of the US Bureau of Labor Statistics.
Information Security Analysts
Information Security Analysts are responsible for devising and implementing security protocols for the computer systems and networks of an organization.
| Annual Median Salary, 2018 | | $98,350 |
| --- | --- | --- |
| Job Outlook, 2018-2028 | | 32% |
| Annual Mean Salary, 2018 | | $102,470 |
| State with the Highest Employment Level, 2018 | Virginia | 14,180 |
| State with the Highest Salary, 2018 | New York | $122,000 |
Network and Computer Systems Administrators
Network and Computer Systems Administrators manage the daily operations of a computer network within an organization.
| | | |
| --- | --- | --- |
| Annual Median Salary, 2018 | | $82,050 |
| Job Outlook, 2018-2028 | | 5% |
| Annual Mean Salary, 2018 | | $87,070 |
| State with the Highest Employment Level, 2018 | California | 36,900 |
| State with the Highest Salary, 2018 | Maryland | $108,190 |
What to Expect from a Network Security Certification?
Different network security certifications have varying curricula. In general, coursework tends to cover subjects like Network Security Practices, Standard Security Protocol, Algorithms, Risk Management Assessment, Internet Technologies, Anti-Virus Software, Hacking Prevention Techniques, Handling of Malware, Social Engineering Attacks, Computer and Cyber Forensics, Computer Programming, Cryptography, Principles of Networking, Managing Security Software and Operating System Loopholes, etc.
Cyber Security Sample Resumes! Download & Edit, Get Noticed by Top Employers!
Download
How to Choose a Network Security Certification?
When choosing a Network Security Certification, do not forget to take things like course contents, program duration, accreditation/recognition status and fee structure into consideration. Some good educational institutions from where you can obtain a Network Security Certification include the Georgia Institute of Technology (Georgia Tech), Rochester Institute of Technology (RIT), Purdue University and the University of Maryland – College Park (UMD).