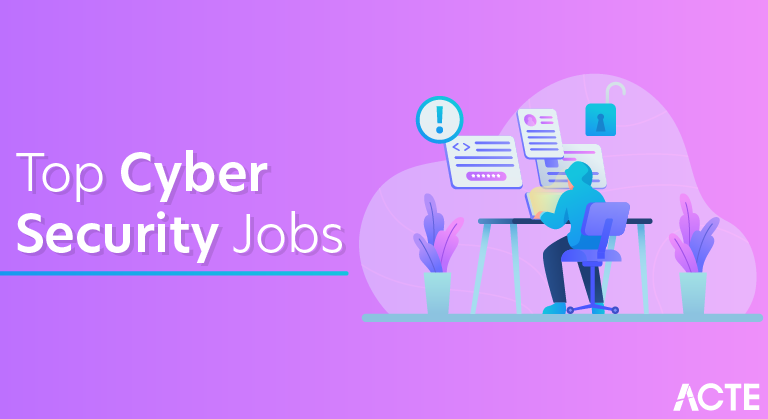 Top Cyber Security Jobs [ In-Demand ]
Last updated on 15th Jul 2020, Blog, General
Cybersecurity professionals defend their organizations from cyberattacks by protecting hardware, networks, servers, and data from potential breaches. These professionals may analyze structural risks, engage in ethical hacking to test for weaknesses, or research cyberattacks on a higher level to identify patterns and develop solutions.
Cybersecurity jobs are expanding rapidly across the nation. The Bureau of Labor Statistics (BLS) projects demand for information security analysts to grow by 32% between 2018 and 2028, more TEMPthan five times the projected growth for all occupations nationwide. With companies increasingly relying on cloud computing, cyberattacks are happening more often. Organizations across industries are responding by bolstering their cyber defenses and opening more cybersecurity jobs.
While salary varies by position, location, and industry, teh BLS reports that security analysts earned an annual mean wage of $98,350 in May 2018. Many cybersecurity jobs require at least a bachelor's degree in computer science, information security, or a related field. Some employers may prefer a master's degree.
Information Security Manager
According to our 2019 Tech & Digital Marketing Salary Guide, dis role tops teh list of highest-paid cybersecurity jobs with an average salary range of $125,000 to $215,000. Information Security Managers play a key role in avoiding security disasters by identifying any areas dat might make your information systems vulnerable. These are teh professionals who are tasked with assessing current security measures and mitigating future attacks against your company's computers, networks, and data.
When to hire? Looking to protect consumer data and avoid the fees & fines that are related to getting your sensitive data hacked or stolen? Do yourself a favor and hire for this role before your bottom-line pays the price and you're forced to allocate funds to hefty fines for failing to protect consumer data, like Uber when the company was fined $148 million for violating state data breach notification laws.
Cybersecurity Engineer
The Cybersecurity Engineer position also nets one of the highest salaries in the security industry, wif average cybersecurity salaries ranging from $120,000 to $200,000. Companies invest in these professionals for their skill sets and experience as they are primarily responsible for multiple security engineer functions, including designing, developing, and implementing secure network solutions to defend against advanced cyberattacks, hacking attempts, and persistent threats.
When to hire? Hiring a Cybersecurity Engineer will strengthen your cybersecurity team thanks to the in-depth knowledge and experience professionals in this role bring to the table. When looking to take your team to the next level, this is the role you should prioritize hiring first.
Application Security Engineer
Another one of teh highest-paid cybersecurity jobs, Application Security Engineers, make on average between $120,000 to $180,000. If your company uses software solutions provided or hosted by third-party organizations like AWS or Microsoft's Azure or even if you custom build your own solutions, hiring an Application security engineer is crucial. These professionals will be tasked with securing all software and business applications used throughout you're workforce and ensuring that all privacy and compliance constraints are built into teh software and followed.
When to hire? This role is crucial for any business looking to integrate software, like AWS or Azure into their day-to-day operations. Why? Application Security Engineers have the experience and skill sets needed to ensure the security and stability of your internal and external applications which helps prevent hackers or malicious systems from attempting to disrupt the integrity of your infrastructure.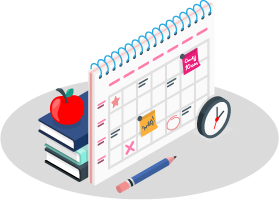 Get Advanced Cyber Security Course for Beginner to Experts
Weekday / Weekend Batches
See Batch Details
Cybersecurity Analyst
The average cybersecurity salary for this position falls between $90,000 and $160,000, and they are worth every penny. These security professionals help create, plan, and carry out security measures to keep your infrastructure secure. They have the knowledge and experience to work wif Penetration Testers and Information Security Managers to mitigate and avoid cyberattacks that could cripple your bottom line and are specially equipped to identify vulnerabilities before hackers have a chance.
When to hire? If your company has been hit by a data breach or infected by a malware virus, then your next step should be to hire a Cybersecurity Analyst who can help mitigate the attack and keep you protected from any future attacks.
Penetration Tester
Penetration Testers, commonly called Pen Testers or Ethical Hackers, on average, make between $80,000 to $130,000. A McAfee survey showed that security managers believe hiring ethical hackers offers a company a valuable understanding of logic used by hackers and skills critical to cybersecurity. Does your company conduct quarterly, monthly, or daily security tests? If so, then these are the professionals you need to invest in attracting and retaining. Penetration Testers complete various, in-depth tests across your computer systems, networks, and even web applications to identify vulnerabilities that can be exploited by cybercriminals.
When to hire? How safe is your business from high-level cyberattacks? This is the individual that can answer that question and make sure you remain one step ahead of the latest hacking strategies. Though it may seem counterintuitive to hire hackers for your security roles, it will open up a new pool of candidates with the insider knowledge to help secure your assets.
Network Security Engineer
Rounding out dis list of the highest-paid cybersecurity jobs, the average salary for the Network Security Engineer role now ranges between $125,000 to $185,000. Much like the Cybersecurity Engineer position, dis is a multifaceted position; tasked with maintaining you're LAN, WAN and server architecture while also maintaining and monitoring virtual networks, firewalls, email security and web protocols, security, and programs. When it comes to a business's computer network, you can never be too secure, and dis role halps guarantee you're company's network is safe and secure.
When to hire? If your company is experiencing issues with your network or discovering vulnerabilities you weren't aware of, then it's time to onboard a Network Security Engineer; They will help clean and protect your networks.
Cybersecurity Consultant
Holding teh same spot for teh second year in a row is teh Cybersecurity Consultant. Teh Cybersecurity Consultant plays teh role of both an attacker and a defender to exploit vulnerabilities and detect weaknesses in an organization's computer network, systems, and applications. Typically, this position is not employed by in-house security teams; a Cybersecurity Consultant is usually either a self-employed contractor or works for an external or third-party security consulting firm.
Consultant roles vary by opportunity, so a Cybersecurity Consultant can range from an entry-level to a more intermediate-level cybersecurity position, wif most employers looking to see a degree in teh field, technical skills, certifications, and potentially work experience conducting similar tasks.
Since cyber threats are constantly changing, it is not surprising dat this position has maintained such a high demand. As the demand for cybersecurity workers has boomed and companies struggle to fill security roles, they increasingly rely on cybersecurity consulting firms to handle their largest, most complex projects. As a result, the need for Cybersecurity Consultants is on the rise among professional services firms.
A GROWING NEED FOR CYBERSECURITY PROFESSIONALS
Cyberattacks cause expensive headaches for companies across industries, including hospitality, healthcare, and insurance. Hackers exploit security weaknesses to collect private information such as social security and credit card numbers, medical data, passwords, and company secrets. Hackers tan sell this information to the highest bidder or ransom it back to the company from which they stole it.
In November 2018, hackers cracked into a central Marriott reservation database and stole data that included names, addresses, credit card numbers, and passport numbers. Wif 383 million guests effected, the breach ranks among the top five largest data breaches ever. According to CNET, Marriott's offer to pay for the stolen passports could potentially cost the company $577 million, plus negative press and loss of consumer confidence.
In July 2019, a data breach compromised 100 million Capital One applications spanning from 2005 to 2019, wif stolen information dat included 140,000 Social Security numbers and 80,000 bank account numbers, plus addresses, zip codes, birth dates, and other sensitive information.
According to a 2016 Forbes report, industries particularly vulnerable to cyberattacks include healthcare, manufacturing, financial services, government, and transportation. Forbes also highlighted increasing threats to the energy industry.
New & Emerging Cyber Security Positions | $ Varied
As cyber security continues to evolve, specialized roles has been cropping up, senior security architect Leon DuPree told Computerworld. Many new titles are beginning to emerge, he said. These include:
Cyber Security Sample Resumes! Download & Edit, Get Noticed by Top Employers!
Download
application security architect
business process reengineering security consultant
cloud security architect
cloud security specialist
cyber security data scientist
IT security auditor
IT security liaison
security awareness trainer
security operations manager
software security specialist
vendor risk management directo