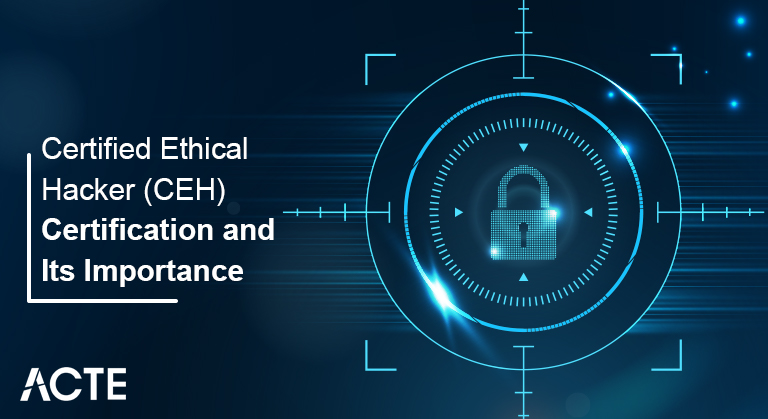 What is Certified Ethical Hacker (CEH) Certification and Why is it Important? [ OverView ]
Last updated on 29th Dec 2021, Blog, General
The Certified Ethical Hacker (CEH) provides an in-depth understanding of ethical hacking phases, various attack vectors, and preventative countermeasures. It will teach you how hackers think and act so you will be better positioned to set up your security infrastructure and defend against attacks.
Introduction to CEH
Eligibility Criteria
Benefits of CEH
Importance of CEH Certification
Why Certified Ethical Hacking?
Certified Ethical Hacking (CEH) is suitable for whom?
What is the employment value of CEH?
Advantage of CEH
Key points
Conclusion
Introduction to CEH:

CEH (Certified Ethical Hacker) is an MCQ based test that verifies your familiarity with the spread testing structure as well as the tools applicable in that setup. CEH presents potential candidates in the information security business with a strong start.
CEH is an experienced and practising expert who understands and recognizes how to spot flaws and vulnerabilities in target systems as well as apply the same understanding and mechanisms as a rogue hacker, but to evaluate security and security carriage. in a lawful and just manner. target system. The CEH certification requirements required to qualify for the certification exam are only pursuing CEH training at an authorised EC-Council ATC.

The CEH qualification certifies individuals in the precise network security regulation of ethical hacking from a vendor-neutral perspective. Once certified you will know what the particular tool is for and how to apply it correctly as well as how to complete a valid test. CEH guides you through an interactive infrastructure. In this course you will be well trained on scanning, testing, hacking as well as securing the data employing their systems.
The core tenet of the CEH qualification is to establish and dictate minimum values ​​for credentials. Provides information security experts with expertise in ethical hacking practises; Update the public that credentialed individuals call or exceed at least the standards as well as strengthen ethical hacking as an independent and self-governing business.
Train applicants in multiple techniques, for example, social engineering, intrusion detection, buffer overflow, policy formulation, DDoS attack and virus creation, etc. Teach candidates how to scan, test, hack as well as secure systems and networks during the CEH training program. Get educated about the latest Trojans, viruses and backdoors. Educate CEH candidates thoroughly about information security powers, rules and principles. Train applicants about the various hacking threats and attacks for cloud computing software.
The CEH curriculum covers various tasks and knowledge domains. The work domain covers topics including systems analysis and design, systems development and management, reporting, security testing, mitigation and ethics.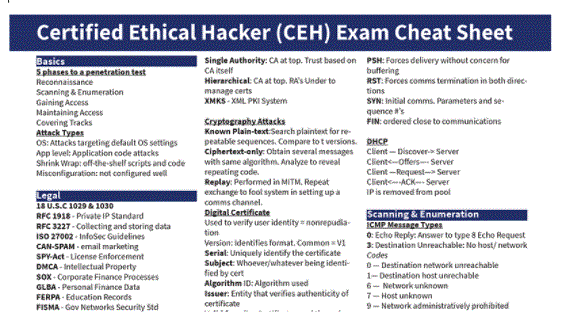 Eligibility Criteria:

To be eligible to apply to appear for the CEH (ANSI) examination, a candidate must either:

Obtain ACEH certification from versions 1 to 7, (Before ANSI accreditation, EC-Council's certificates were designated based on versions – CEHV1, CEHV2, etc. During that time, candidates who attempted the certification exam were re-evaluated for eligibility To avoid "being double billed", the EC-Council Certification Department will issue a waiver of application fee to any candidate who has CEH V1- CEH V7 certification and wishes to attempt CEH ANSI certification.)

Or have at least 2 years of work experience in InfoSec domains (you must pay USD100 as a non-refundable application fee); or have attended an official EC-Council training (all candidates are required to pay a $100 application fee; however, this fee will be included in your training fee) pay attention:

As various consumer laws around the world prohibit "pricing" of any kind, the EC-Council Certification Department is unable to set a minimum pricing for its examinations. This allows for a free market approach that benefits our certification community.

Since the price of an exam voucher is often bundled with official training by our accredited partners, the price varies depending on the area, training facilities, training partner, experience of the trainers, cost of proctoring the exam and even the method of training. may vary depending on partner.

It is imperative that we make it clear that no student will be considered to have any additional advantage from one mode of training to another for challenging the CEH ANSI exam because the exam is a standard test for all, even if its method is somewhat be too. Training.

If a Training Partner tries to tell you otherwise, we ask you to file an official complaint with the EC-Council Certification Department so that necessary action can be taken against the Training Partner.

Subjects in the knowledge domain include procedures, analysis/assessment, background, tools, ethics, safety and policy. These domains are broad and outline a strong foundation for understanding how defenselessness puts organisations at risk on a daily basis.
Eligibility criteria
To join the CEH course, you need to possess the following credentials
Introduction to TCP/IP in detail
1 year experience in holding Windows/Linux/Unix system or its knowledge correspondent
Information regarding CEH exam

CEH certification is achieved by pursuing an exam after receiving official CEH training at an EC-Council authorised ATC. One can also apply for the exam after completing the course by self-study. But if you opt for self-study then you need to submit verification that you have two years of experience in the relevant information security domain. This question paper consists of 125 MCQs (Multiple Choice Questions) with a time limit of 4 hours. The delivery of the test will be net based and can be done through Prometric Prime.
Benefits of CEH:

CEH certification is one of the latest certification courses for IT security experts practising a vocation in testing. However, it is routinely overlooked as a viable authentication option by most information security experts. However certification is essential for testers, and its advantages are not limited to this little quality of professionals.
The CEH course provides a quick look at the approach of a typical hacker to IT professionals, as it is majorly important and powerful to identify how rogue hackers look and are skilled enough to predict their moves.
The CEH certification system shields certifiers with the ability to strike at the network's uncertainties and vulnerable ends, as well as protect against illegitimate hacking.
This certification also helps provide important details of the entire history of an exploit. CEH certification provides a great deal of information about the tools used by hackers to hack the system.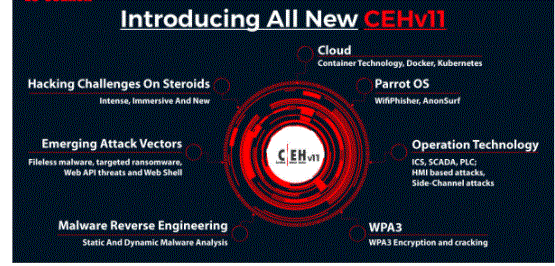 Importance of CEH Certification:

The importance of CEH certification has been quickly embodied. The demand for ethical hackers is huge and hence the CEH exam has been raised as the built-in certification to pass the claimed weird side of the IT sector into consideration.
SSDN Technologies provides Ethical Hacking Training that will make the qualifiers demonstrate the appreciation that will remain before the training and exam. The course educates candidates to learn how malicious attackers use various tools to better secure your network, applications and other assets.
The importance of CEH certification has evolved rapidly. The CEH exam was a preliminary certification to bring to mind the supposedly mysterious side of the IT sector. Prior to CEH exam training, no certification course taught the methods and gear employed by hackers to break into computer systems. Although aptitudes and skills are not identified by competency alone, they help others confirm your familiarity and expertise while you are at it.
The CEH certification provides qualifiers with an understanding that will go beyond training and examination. The course teaches applicants essential strategies that they can apply in real-world activities and their potential occupations. The main objective of the CEH exam is to find out how bad guys take advantage of weaknesses. In addition to good employment options, CEH certification training provides a large amount of familiarity that cannot be easily achieved by other relevant information security courses. As, the topics of this certification course are very broad.
There are a number of certification courses that one can pursue in the information security field, but not all of them can match the level of preparation, guidance as well as the conceptual level required to earn CEH certification. The methodology of teaching employed during the CEH certification course makes it unique and unique among other peers.
Since other information, security certification courses only teach about various protective strategies, but on the other hand, CEH takes a different and unconventional approach. The CEH describes and reports aversion strategies complemented by self-protective adversarial procedures. This method ensures that the CEH certified professional has a more integrated and comprehensive security view of the business. CEH training is becoming apparent as computer networks and web servers become more vulnerable to security threats.

Career Prospects of CEH Certification:

After obtaining a CEH certificate, various career options are open for those who certify with an easy salary and higher positions. One can work as an information security specialist, security administrator, security analyst, ethical hacking trainer or tester after successfully completing the CEH certification course.
Why Certified Ethical Hacking?

Certified Ethical Hacking training prepares a security professional to work as an ethical hacker and tester. The CEH training system validates the ethical hacker's abilities to make up for the foundation's shortcomings and vulnerabilities and prevent illegal hacking.
CEH certification is useful in view of the increasing security threats to computer systems and web servers and the need to make systems, hacker deterrents. The most ideal way to do this is by understanding the strategies used by hackers to interfere with the system.
An ethical hacking training company in India will introduce applicants to an intuitive domain where they will be demonstrated to test, test, hack and secure their own systems. The lab's focused location provides each learner with top-to-bottom learning and easy involvement with current fundamental safety systems.
Certified Ethical Hacking (CEH) is suitable for whom?

Those who can take CEH training are:

Network Security Professional
Site Administrator
Security Officer

Even those who have the responsibility of protecting the interests of a large customer base in a company's network systems should also take CEH training.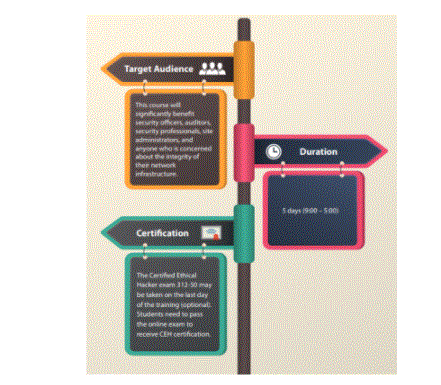 What is the employment value of CEH?

The ANSI Accredited Ethical Hacking Program is primarily targeted at security professionals who wish to acquire a broad body of knowledge to gain better opportunities in this field. Obtaining a Certified Ethical Hacking certification means that the candidate has minimal basic knowledge of security threats, risks and countermeasures.

Organisations can rest assured that they have a candidate who is more than a systems administrator, a security auditor, a hacking tool analyst, or a vulnerability tester. The candidate is assured of having both professional and technical knowledge.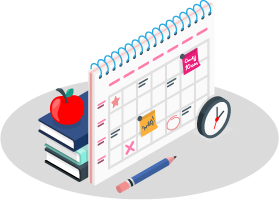 Develop Your Skills with Advanced Certified Ethical Hacker Certification Training
Weekday / Weekend Batches
See Batch Details
Advantage of CEH:

CEH was the leading certification for bringing "black hat" hacking methods to a mainstream audience of IT specialists; To provide the necessary knowledge to adequately anticipate and respond to cyber-criminal methods.

Due to the popularity of this certification, thousands of professionals around the world are aiming to acquire it. If you're also considering CEH, you'll want to know the benefits before investing your time and money.

These are the 6 advantages of CEH certification:

Advance your security career
learn to think like a hacker
This is not only useful for testers
Improve your knowledge of risks and vulnerabilities
CEH will boost your salary
You will learn to use real hacking tools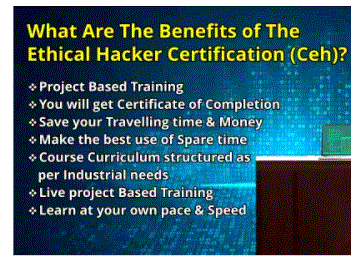 Key points:

CEH certification is not just for validators. This versatile certification is also ideal for IT security and network professionals. If you are a networking professional, you have an ideal baseline to build your cyber-security knowledge with CEH. The real-world expertise taught through CEH will be a good fit for you and your team to secure your network against cybercriminals. Even seasoned IT security professionals will find value in getting CEH. If you have taken a high-level certification, such as CISSP of (ISC)2, CEH will build on your practical network security knowledge – ideal when combined with the theory and managerial skills built through CISSP.

Through studying for the CEH exam, you will learn how hackers access your network to determine whether you are the target of an attack. The first module within CEH will teach you the process so that you can apply the knowledge to your business:

Introduction to Ethical Hacking
Foot-printing and reconnaissance
scanning network
Calculation

These domains are broad and form a solid foundation for understanding how vulnerabilities affect organisations on a day-to-day basis. Earning an industry-recognized certification is a clear benchmark for your abilities and can be important when transitioning to fulfilling new roles. According to data from ITJobsWatch.co.uk, the average salary for specialists with CEH certification is £55,000. This rises to £67,500 and £87,000, respectively, for the Entrance Tester and Senior Entrance Tester roles.

The following image shows the average salary for CEH-certified professionals, courtesy of ITJobsWatch:

You will learn to use real hacking tools.
While you may have actively tried out some hacking tools to build your knowledge (or satisfy your curiosity), it is unlikely that you have been taught the in-depth knowledge needed to use and understand these tools.
However, through CEH you will learn how to use the tools yourself – official ethical hacking courses will typically include 140 real-world laboratories and access to over 2,200 hacking tools.
Learning how malicious attackers use different tools allows you to better secure your network, applications, and other assets.
Ethical Hacker Sample Resumes! Download & Edit, Get Noticed by Top Employers!
Download
Conclusion:

A Certified Ethical Hacker (CEH) is a qualification designed to demonstrate knowledge of assessing the security of a computer system by looking for vulnerabilities and vulnerabilities in the target system, using the same knowledge and tools as a malicious hacker, but in a legitimate and legitimate way. Qualified for assessment. The security posture of the target system.
This knowledge is assessed by answering multiple choice questions regarding various ethical hacking techniques and tools. The code for the CEH exam is 312-50. This certification has now been made the baseline with the advancement of CEH (Practical) launched in March 2018, a test of skill testing in a laboratory environment where the candidate must demonstrate the ability to apply techniques and to work in a virtual environment. To use test tools to patch various simulated systems within.
Ethical hackers are employed by organisations for the purpose of finding and fixing security vulnerabilities in networks and computer systems. EC-Council offers another certification, which is known as Certified Network Defence Architect (CNDA). This certification is designed for United States government agencies and is only available to members of selected agencies, including certain private government contractors, primarily in compliance with DOD Directive 8570.01-M.[1] It is also ANSI accredited and recognized as GCHQ Certified Training (GCT).