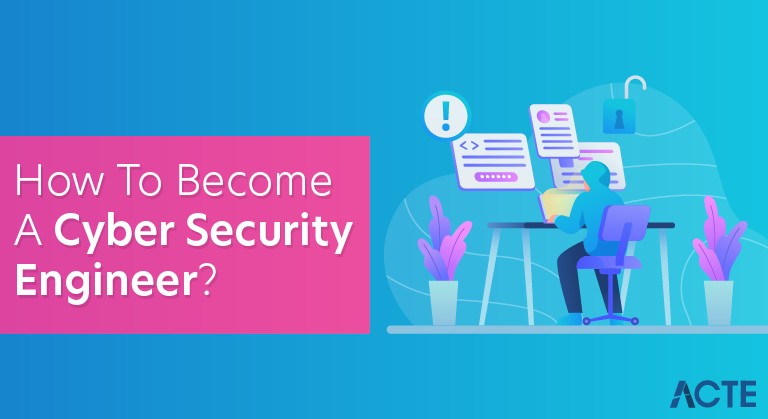 How to Become a Cyber Security Engineer? [ Job & Future ]
Last updated on 11th Jul 2020, Blog, General
Introduction
One of the hottest jobs in information security today is that of cyber security engineer. It utilizes some of the most in-demand information security and IT skills, pays well and is very much a role that many organizations are desperately trying to fill.
Before you ask yourself "How do I become one?" this article aims to answer this question for you. In this article, we will detail how you can become a cyber security engineer and what you can generally expect on the road to this promising career.
A cyber security engineer performs various functions such as designing security solutions, implementing these solutions to prevent cyber attacks, and defend systems against threats and hacking. Cyber security engineers may also be referred to as data security engineers, web security engineers, IT security engineers, or application security engineers. All these titles have the same function within any organization.
As computer information systems become more sophisticated, so do the skills of people who attempt to undermine them. Significant hacks and data breaches are increasingly common, leaving individuals and businesses alike vulnerable to major privacy or financial woes. Cyber security engineers develop the skills and programs needed to counter such attacks. The only problem is that there are not nearly enough of them. Today's world is significantly dependent on mobiles and the internet to accomplish everyday tasks. Thus the issue of security has become more urgent than ever. As a result, the demand for cyber security engineers has been increasing at a very fast pace.
According to a 2019 survey from the Information Systems Auditing and Control Association (ISACA), 62 percent of organizations reported that their cyber security teams are understaffed, with 57 percent stating that they had at least on unfilled position. Also, 78 percent of the organizations surveyed stated that they expected the demand for these professionals to rise in the coming 12 months.
Qualified cyber security engineers are difficult to find. The shortage is so significant that Forbes once named cyber security the "fastest-growing job with a huge skills gap." According to the ISACA report, 70 percent of information security organizations said that candidates with strong technical skills are in high demand, yet short supply.
"Even though enterprises have more budget than ever to hire, the available workforce lacks the skills organizations critically need," said ISACA CEO Matt Loeb. "Practitioners who acquire and demonstrate hands-on technical cyber security skills will find themselves in significant demand."
The BLS (May 2019) reports that information security analysts earned a median annual wage of $99,730, with the highest 10 percent of earners exceeding $158,860 annually. What's more, demand for information security analysts is predicted to grow 32 percent between 2018 and 2028, which is much higher than the 5 percent national average for all occupations.
According to the BLS, the growing scale and incidence of cyber-attacks fuel the need for qualified cyber security specialists across the board, with the financial and healthcare industries in most need of cyber security experts.
What is a cyber security engineer?
Before we delve into what you need to do to become a cybersecurity engineer, it is smart to first define the role, as it is still a bit nebulous for many. A cyber security engineer is an information security professional that performs many functions including designing, developing and implementing secure network solutions to defend against advanced cyber attacks, hacking and persistent threats.
This role may go by another title, including IT/IA security engineer, data security engineer and application/Web security engineer, but their role and function within an organization is the same. Cyber security engineers may work alone or on a security team within an organization.
As you can see, this position is chock-full of opportunity to use your information security, networking and even teamwork skills for the benefit of your organization.
Required skills
It's important to remember that the exact skills required for a cyber security engineer role depends on the organization and how they view the role. Some have a tightly confined role in mind where the cyber security engineer performs certain role-specific tasks only and some organizations have a more flexible approach where the role may dip into several different pools of responsibility. Either way, view the skills below as being non-exclusive and may not apply at every organization.
Skills & Knowledge of Cyber security Engineers
Cyber security engineers plan, execute, monitor, and upgrade computer security systems—tasks that rely on a range of skills and knowledge. According to O*NET Online (2020), information security analysts must be familiar with:
The development environment, web platform development, networking, and operating system software
Transaction security and virus protection software
Computer hardware and electronics
Telecommunications systems
Data gathering and analysis
Security practices and standards
Personal Qualities of Cyber security Engineers
As with most careers, there are a handful of personal qualities and aptitudes that could make one well suited for a career in cyber security engineering. The following are among the most important:
Analytical thinking
Attention to detail
Grace under pressure
Deductive and inductive reasoning
Creative problem-solving
Excellent written and oral communication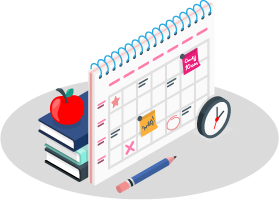 Enroll for Cyber Security Courses & Get Noticed By Top Hiring Companies
Weekday / Weekend Batches
See Batch Details
Information security
As broad as it may sound, cyber security engineers need to possess expert-level understanding of information security concepts and their application via relevant technology solutions. This spans the range of information security tasks, from securing IT systems to defining security protocol to installing and configuring security devices, appliances and applications. The extent of these skills that you will be demonstrating on a daily basis varies by organization, but as a cyber security engineer you will be held to be an expert in this area of IT
Qualifications required to become a cyber security engineer :
A degree in IT, Systems Engineering, Computer Science or a related field.
A minimum of two-three years experience in cyber security job duties like detection of security breaches, response and investigation.
Knowledge of operations, maintenance and functionality of firewalls and endpoint security systems.
Extensive knowledge of tools and languages like Node, Python, Ruby, Go, C++, Java, etc.
Responsibilities of a cyber security engineer?
The roles and responsibilities of a cyber security engineer will depend on their job profile. Some of the common responsibilities are:
Create, execute, implement, oversee and upgrade all the security networks and systems to protect the complete data of an organization.
Conduct an evaluation for the security requirements of an organization and establish best practices and standards.
Respond to security breach of any kind within the networks and systems of the organization.
Conduct penetration testing on a regular basis.
Conduct various tests regularly to detect any vulnerability in the system and network.
Troubleshoot any incidences of security and network issues.
Take relevant measures to safeguard the organization's existing data and infrastructure.
Actively participate in the investigations for any security breach.
Handle daily tasks like communication and coordination with various departments of the organization.
Actively participate in the change management process
The roles and responsibilities of a cyber security engineer are very similar to that of a security analyst. A security analyst will put the system through its paces, while the cyber security engineer will build solutions to secure systems and networks. In many organizations, the job responsibilities of a cyber security engineer and a security analyst will be very similar.
Certifications for Cyber Security Professionals
The professionals who enter the world of cyber security usually have a computer science or related degree. There are many organizations that want candidates with higher degrees like Masters in Information Systems. To validate the skills and knowledge of candidates, there are many recognized certifications in cyber security. At Great Learning, you can learn the Stanford Advanced Computer Security Certificate Program (SACSP).
SACSP is an advanced cyber security course that will provide candidates with the skills that are required to secure electronic assets, protect networks, prevent attacks, build secure infrastructure and ensure the privacy of clients. There are six online computer science courses that are designed to give candidates access to the best practices and latest research of the world-class Stanford faculty and top cyber security professionals. The course curriculum is relevant, concise and carved out for candidates of the modern-day cyber workforce. Great Learning is delivering the program in support with the Stanford Center for Professional Development. Candidates get certification from the Stanford Center for Professional Development upon the successful completion of the course. Get in touch with us today to discuss more details regarding the program.
By enrolling for the Stanford Cyber Security Course at Great Learning, candidates can learn cyber security and its various modules. The course will help candidates to:
Master their cyber security skills by learning Cryptography, Security Design, Emerging Threats and Defenses and Network Security.
Showcase their expertise through the certification.
Gain practical knowledge by participating in projects that give hands-on learning experience.
Get mentored by industry experts who bring significant experience.
Great Learning has initiated the Stanford Cyber Security Course to focus more on skills over degrees. The prime objective is to bring about a mind shift in the IT industry and make technology more inclusive and diverse. The program is also ideal for candidates with non-traditional backgrounds. The candidates can build their skills through the hands-on learning experience. Great Learning wants to meet the growing demand for cyber security professionals by attracting candidates who are new to the domain and also for the ones who want to re-launch their careers.
Explore Python Sample Resumes! Download & Edit, Get Noticed by Top Employers!
Download
Salaries for cyber security engineers
According to a report of career explorer, cyber security engineers earn around USD 74,000, while senior engineers earn USD 96000 in the US. Beginners earn close to USD 59,000. In India, cyber security engineers can earn around INR 5,00,000–6,00,000 annually. In Australia and the UK, cyber security engineers earn around A$130K and £47,926 respectively on an annual basis. The numbers will vary depending on an organization but cyber security roles can offer good pay.