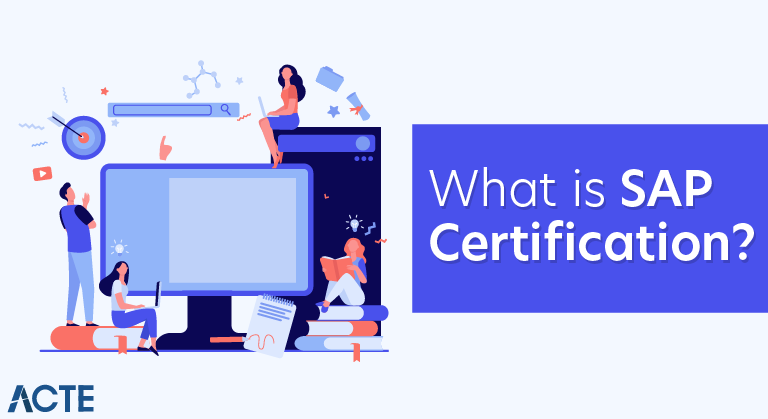 What is SAP Certification? – Learning Guide
Last updated on 11th Jul 2020, Blog, General
Meaning Systems Applications and Products in Data Processing, SAP is precisely the name of a company that deals with enterprise resource planning (ERP) software in more than 180 countries. Such vast are the dimensions of the SAP domain that with a proper SAP certification, professionals can take their career to the next level. SAP certification is a potential way for organizations and IT professionals to fast-track their career in the SAP world.
Systems Applications and Products (SAP) is a global organization that mainly aims at providing enterprise business software including ERP (Enterprise Resource Planning), CRM (Customer Relationship Management), and SRM (Supplier Relationship Management), among others. SAP solutions generally pitch in to make it possible to interact on a single database with a wide range of applications and usability.
The brain child of five employees from IBM (Mannheim, Germany) in the year 1972, SAP has seen several changes in its infrastructure and framework since its inception. Howsoever, the latest version of SAP, SAP R/3, is a client/server version that has become extensively popular. It has a 3-tier architecture, namely, presentation, application, and database.
Why Do You Need SAP ERP?
Enterprise systems can be classified into two categories based on the way they exchange data and facilitate communication.
Decentralized System
Centralized System or ERP System
Decentralized System
In decentralized systems, data is managed at local departments in a local server, which makes it tedious to access and manage the data for all departments in real time. This is one of the major cons of this system.
Let's go through the other disadvantages of decentralized enterprise systems
Various information systems that are different in all aspects are individually devised. Therefore, managing them becomes extremely difficult.
Data integration for several departments consumes an unprecedented amount of time.
Lack of real-time information and insights causes customer dissatisfaction and significant loss of money.
There is an inability to identify inconsistent, redundant, and duplicate data.
Material, human resource, and inventory costs are extremely high.
Centralized System Or ERP System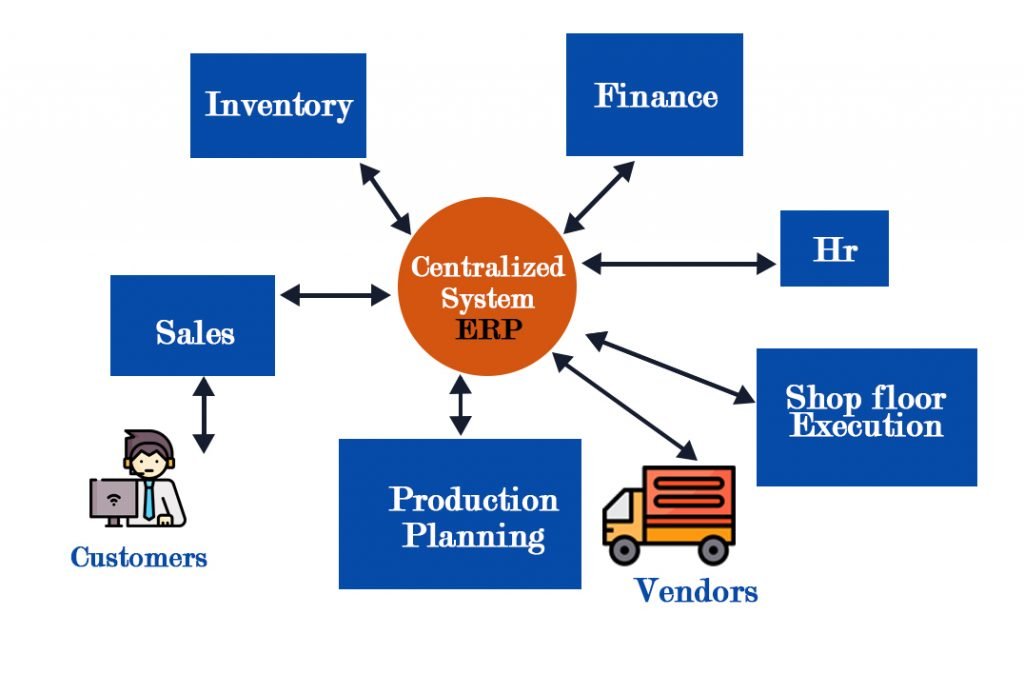 In order to curb the limitations that pertain to decentralized systems, the centralized system was developed.
Advantages Of Centralized System:
Primary data is maintained centrally and is systematically shared with each department within an enterprise. Data access is provided based on permissible limits.
This system completely eliminates inconsistent, redundant, and duplicate data.
Also, it provides control over other business processes.
Substantial increase is evident in productivity, quality, inventory, human resources management, customer service, and customer interaction. Overall, overheads are also reduced drastically.
A centralized enterprise system brings to the table a plethora of pros which subsequently enhance the overall business experience.
Highlights On The SAP Examination And Certification
SAP certification exam is conducted by SAP AG, an ERP vendor.
It has become a mandate for SAP aspirants to take this exam for fast-tracking a successful career in the SAP landscape. However, SAP certification is quite expensive when compared to other technology-based certifications.
At times, employers take care of SAP certification fees to help aspirants clear the certification examination.
If learners aspire to become SAP consultants, then it is compulsory for them to hold relevant SAP certificates.
Today, organizations expect employees to be SAP certified.
SAP has been constantly increasing its product offerings such as new e-business applications, supply chain management tools, web interfaces, customer relationship management, etc. Therefore, a certification definitely puts aspirants in a place where their priority is at the top.
SAP certification encompasses two different types of training modules called functional modules and technical modules. These modules talk about the functional and technical aspects of businesses, respectively.
Some of the SAP products and their technical and functional modules are given below:
SAP Products
SAP Functional Modules
SAP Technical Modules
SAP R/3 Enterprise
Customer Relationship Manager (CRM)
Advanced Business Applications Programming (ABAP)
SAP ERP
Production Planning (PP)
Net Viewer
mySAP Business Suite
Material Management (MM)
Business Information Warehousing (BIW)
SAP xApps
Finance and Control (FICO)
Basis
SAP Industry Solutions
Sales Distribution (SD)
Exchange Infrastructure (XI)
SAP Solution Manager
Human Resources (HR)
Advanced Business Applications Programming (ABAP)
SAP certification has become mandatory for SAP aspirants because most of the organizations are rapidly adopting SAP framework into their business operations. The demand for SAP experts is soaring exponentially in production-based departments, and in finance and management domains.
Various SAP Certifications
SAP CRM Tutorial
SAP CRM tutorial is extensively curated by industry experts to assist learners in the beginning of their SAP careers. Over here, learners will be familiarized with the fundamentals of SAP CRM, SAP CRM categories, SAP CRM workflow, architecture, business partners, marketing plan, and the creation of SAP CRM business partner.
SAP S/4HANA Logistics Tutorial
SAP S/4HANA Logistics tutorial enables learners to explore SAP Simple Logistics and its basics in detail. Aspirants can learn all about SAP components, migrating to SAP, different ways of migration, SAP Fiori, deploying SAP S/4HANA, managing production planning, supply chain, and inventory management as part of this certification training. Also, they will be exposed to real-time projects and assignments.
SAP S/4HANA Finance Tutorial
SAP S/4HANA Finance certification course comprises several financial planning aspects including accounts management and enterprise risk management. Learners will be able to understand how to work on real-time analytics, simulation, and prediction for all financial and operational data.
SAP HANA Certification Training
SAP HANA certification training course allows learners to gain substantial expertise in SAP HANA domain. Learners will be familiarized with HANA Studio, in-memory database, modeling, and real-time analytics as part of this training program. They will also work on real-world projects for an enhanced understanding of the subject.
SAP BI/BW Training
SAP BI/BW training course covers the core aspects of SAP Business Intelligence and Business Warehousing domains. Learners will garner in-depth knowledge on SAP BW modeling, SAP architecture, SAP application, data extraction from SAP BW, and SAP BW data schema.
SAP BW/4HANA Certification Training Course
SAP BW/4HANA certification online course is created by industry experts which will enable learners to master the core concepts of Data Warehousing in BW/4HANA, SAP HANA, and in mixed scenarios. Intellipaat offers the best online training to make sure that all learners learn SAP HANA modeling, real-time analytics, and SAP architecture (LSA++).
SAP S4HANA Production Planning And Manufacturing
SAP PP & MM certification training course is specially designed considering the competitive market requirements for production planning and manufacturing. As part of this training, learners gain core knowledge which is required for becoming SAP S/4HANA Manufacturing Consultants. They also learn S/4HANA essentials, planning and production methods, SAP ERP production orders, lean manufacturing and process orders, and master data.
SAP S4HANA Sales Upskilling
SAP S/4HANA Sales Upskilling certification training course is designed to provide core knowledge in SAP S/4HANA essentials and sales upskilling domains. Learners can learn about sales, cross-functional customizing, smart business techniques, billing processes, pricing, and condition technique. As part of this online course, learners will get to work on real-time projects and step-by-step assignments, which in turn will help them fetch working exposure in the corporate world.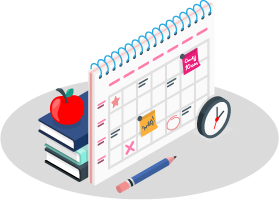 Get JOB Oriented SAP HANA Certification Course & Get Certified Today
Weekday / Weekend Batches
See Batch Details
SAP S4HANA Sourcing And Procurement
SAP S/4HANA Sourcing and Procurement training certification training course ensures that learners master SAP S/4HANA Sourcing and Procurement module. They will gain expertise in the planning and implementation phases of sourcing and procurement projects through this online training course.
Eligibility For SAP Certification
There is no particular prerequisite for pursuing SAP certification. However, if candidates are graduates or postgraduates or have basic knowledge of computer and various SAP modules, in which they are aspiring to get trained, then it will be an added advantage.
SAP provides over 150 certifications which are based on specific SAP products. These certifications are generally categorized as:
Associate level: This is meant for freshers in SAP solutions who may have a basic understanding of SAP technologies from various sources.
Specialist level: It is designed on associate-level credentials and identifies professionals with a specific skill set in different components and roles.
Professional level: This is designed to identify people with profound knowledge and immense experience in SAP solutions.
No particular predefined skills or certifications are essential for the associate-level and professional-level certificates. But, to get a specialist-level certificate, you must compulsorily hold an associate-level certificate. Additionally, SAP certifications don't necessitate recertification. To ensure that your skills are up to date, SAP itself monitors your credentials and alerts you whenever your credentials get outdated.
Benefits Of An SAP Certification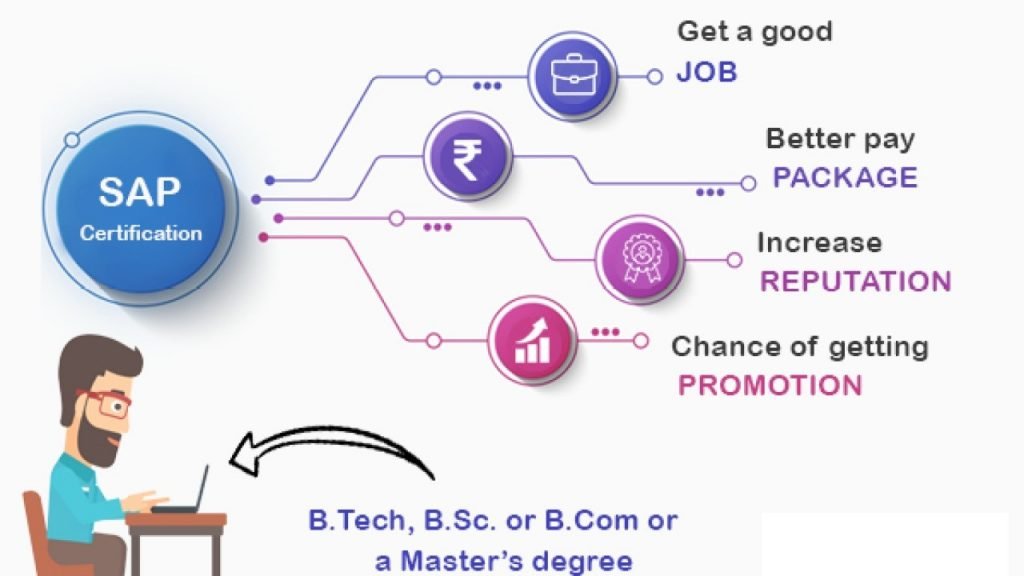 SAP professionals have a lot of benefits in many aspects of their career. Let's go through a few of them:
SAP Sample Resumes! Download & Edit, Get Noticed by Top Employers!
Download
Job: Everyone goes for certifications aiming for a great job in a reputed company. An SAP certification can fetch you a job effortlessly. SAP field, by default, has a huge job market with ample job opportunities for skilled and certified professionals.
Salary: It is quite obvious that certified professionals get highly paid compared to the ones who are not certified. The certification will ensure that aspirants land on an above-average package in the marketplace.
Reputation: The certification validates skills on SAP. As certified SAP professionals, the reputation of learners is enriched. They get a certain sense of respect from co-workers.
Promotion: The certification will definitely enable learners to perform better in their jobs. Thus, the probability of work getting noticed by their organizations increases massively. Hence, the gates for promotions open up for certified SAP professionals first.