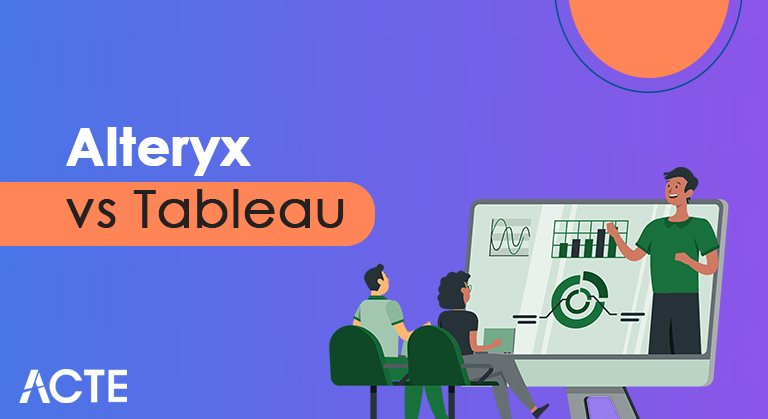 Alteryx vs Tableau | Know Their Differences and Which Should You Learn?
Last updated on 21st Dec 2021, Blog, General
Alteryx is a user-friendly ETL platform with a powerful suite of tools, including spatial and predictive analytics. Tableau is the best tool for sharing data in a dynamic visualization. Tableau can be bogged down by very large data sets and is most efficient when these data sets are turned into.
Introduction to Alteryx vs Tableau
Alteryx vs Tableau Differences: General Purpose
Alteryx vs Tableau Differences: Ease of Use
Alteryx vs Tableau Differences: Data Connectors
Alteryx vs Tableau Differences: Scheduling and Collaboration/li>
Alteryx and Tableau Integration
How to prepare address files in Alteryx for use in Tableau?
Benefits of Alteryx vs Tableau
Conclusion
Introduction to Alteryx vs Tableau:

Alteryx is a powerful tool used by businesses to strengthen their data analytics operations. Equipped with an interactive user interface, Alteryx can help extract, transform and load data seamlessly.

In data analysis, a major part of the time goes into the process of preparing the data. It involves extracting data from different sources, changing the format of the data, integrating data from a few sources in an effort to prepare the data for analysis. This process is called ETL (Extract, Transform, Load), and includes everything needed to transform raw data into the analysis-ready form.

Alteryx's main focus is to make ETL performance less cumbersome. It provides a wide range of tools to choose from to process the dataset. It lets you import data from a large number of sources and convert it into a single format, allowing analysts to extract actionable insights from it.

In addition, Alteryx also provides advanced statistical capabilities including predictive analytics and spatial tools. Once you have transformed your data, you can use Alteryx to run a number of analysis processes, such as time series forecasting to give you a deeper insight into your data.

Introduction to Tableau:

Tableau is a business intelligence tool that is popular for producing impeccable data visualizations. Tableau is responsible for transforming data into many elegant dashboards and charts, making it easy to draw insights from customer and business data.

Tableau provides a large number of templates to choose from when creating reports, dashboards, or charts to explain customer behavior. It has an intuitive interface that requires minimal training to understand. The drag-and-drop user interface ensures that you don't have to spend your time learning how it works but instead uncover insights.
Alteryx vs Tableau Differences: General Purpose:

The general purpose of implementing Alteryx in your workflow is to simplify the process of data preparation. Whereas, the inclusion of Tableau can help in making the data visualization process simpler and richer like never before. Hence Alterix and Tableau complement each other. Alteryx can receive data from a large number of sources, convert it, and then feed this data into a variety of destinations such as Power BI, Tableau and Excel, to name a few. It can load data into popular data warehouses like Snowflake, Amazon Redshift, Microsoft Azure. Tableau can consume data from CRM, ERP, Alteryx, Excel, Oracle, SQL Server, Google BigQuery and data warehouses to name a few.
Alteryx vs Tableau Differences: Ease of Use:

Alteryx and Tableau are both very easy to use and have a minimal learning curve. Hence, these tools do not require holding on to advanced technical skills to excel at them. Both products offer drag and drop interfaces that are easy to use.

In Alteryx, you can create a workflow that processes data in chronological order. Workflows can be created by dragging the tool onto the canvas.

In Tableau, you can create charts by dragging different areas you might need into specified areas. Hence, data analysts turn to Alterix and Tableau to boost their operations.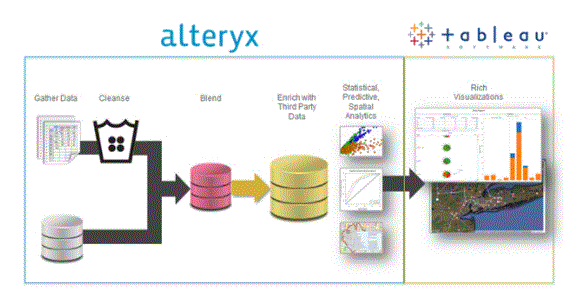 Alteryx vs Tableau Differences: Data Connectors:

Alteryx connects to a large number of sources as discussed above to synthesize the raw data.

Here are some of the connectors that are connected to Alteryx:

Adobe Analytics Tools: It can be used for authentication of Adobe Analytics Report Suite and for creating ad-hoc reports.

Amazon S3 Upload Tool: This lets you transfer data from Alteryx to the cloud.

Salesforce Einstein Analytics Output Tool: This allows you to publish data from an analytics workflow as a dataset to Einstein Analytics.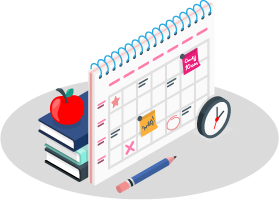 Learn Advanced AlterYX Certification Training Course to Build Your Skills
Weekday / Weekend Batches
See Batch Details
Alteryx vs Tableau Differences: Scheduling and Collaboration:

Alteryx and Tableau happen to be quite expensive. For companies that may not have the budget for Tableau can go for Power BI in the visualization niche. Alteryx doesn't have any major competitors that can one-up the features provided by it at a lower price. A cost-effective alternative is relying on Python or R. But since both of these are programming languages, they demand a higher skill level than what's required for Alteryx.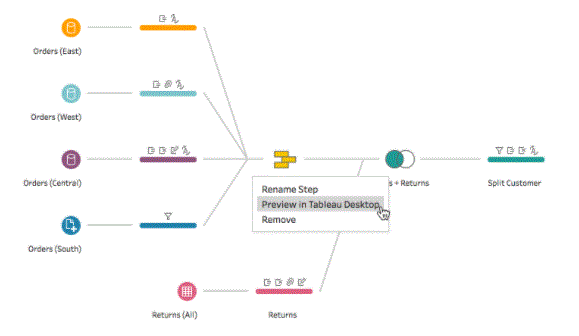 Alteryx and Tableau Integration:

After making .tde (Tableau Data Extract) files in the Alteryx, the next question that arises is how do we integrate Alteryx and Tableau? The answer is, you will have to use Alteryx's "Publish to Tableau Server" tool to publish the data directly to the Tableau Server. For this, you can simply follow the steps given below:

Firstly, you'll need to download the "Publish to Tableau Server" tool from the official website.
After downloading it, you need to install it, so that it may appear in the tool palette of Alteryx.
Open Alteryx, make a new workflow.
Drag the Input data .tde file you want to share.
Search for the "Publish to Tableau Server" tool into the search bar and drag it to the workflow canvas.
Make a connection between the "Input Data" and "Publish to Tableau Server" tools.
Select the "Publish to Tableau Server" tool and enter all the essential information (i.e. Server name, site name, the username of Tableau server, password of Tableau server, file name, project name).
How to prepare address files in Alteryx for use in Tableau?

Tableau has fair geocoding and mapping functionalities that can help you in managing your data, still, these are not up to the mark. This is where Alteryx comes in, as it comes with a ravishing address tool to make your work easier than ever. We can understand this more deeply with the help of an example. If we process a set of data with addresses in Tableau, it will not recognize addresses as a geographical feature. You will need to use the longitude and latitude of a specific point to make Tableau recognize it, which is simply a very time-consuming and hectic process.

Now, Alteryx, as we have already mentioned above packs a specialized suite of address tools including Street Geocoder and CASS. This suit will help you in transforming a longitude and latitude format automatically without any hustle. By using these tools, you will be able to make address files in a .tde format which is easily accessible in Tableau. Saving files in .tde format (i.e. Tableau Data Extract) will simply enhance its performance in Tableau. By using this technique, you can easily create executable address files in Alteryx to use in Tableau.
Benefits of Alteryx vs Tableau:

But Tableau primarily functions as a data visualization system with few tools for data cleansing while Alteryx works great for data cleansing but lacks good data viz capabilities. Instead of trying to decide whether you should go with one of these business intelligence solutions over the other, use them both.

100% company-paid medical, dental and vision benefits.
Pet Insurance.
Life insurance, disability and accidental coverage.
Paid Holidays, Paid Time Off (PTO) & Volunteer Time Off (VTO per year)
401(k) with company match.
Employee Stock Purchase Plan.
Commuter benefits.
Fitness & Wellness reimbursement program.
ETL Testing Sample Resumes! Download & Edit, Get Noticed by Top Employers!
Download
Conclusion:

This article talks about the 5 key Alteryx vs Tableau differences. You learned that Tableau is a tool best used for data visualizations and analysis while Alteryx is a tool best used for data preparation. Both these tools complement each other and are invaluable to the field of Data Analytics. Extracting complex data from a diverse set of data sources to carry out an insightful analysis can be a challenging task and this is where Hevo saves the day!