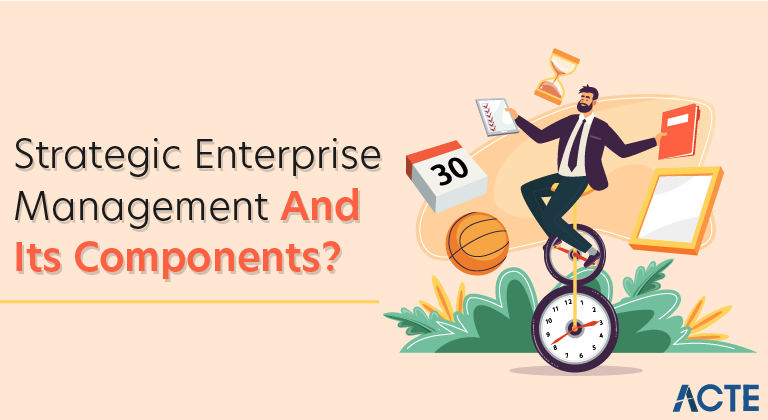 Strategic Enterprise Management & its Components – Learning Guide
Last updated on 15th Jul 2020, Blog, General
The software is structured functionally into five components and features a high level of integration in terms of the metadata and the application data. SAP's software architecture, the Business Framework Architecture, guarantees that the individual SAP SEM components can readily use each other's functionality when required.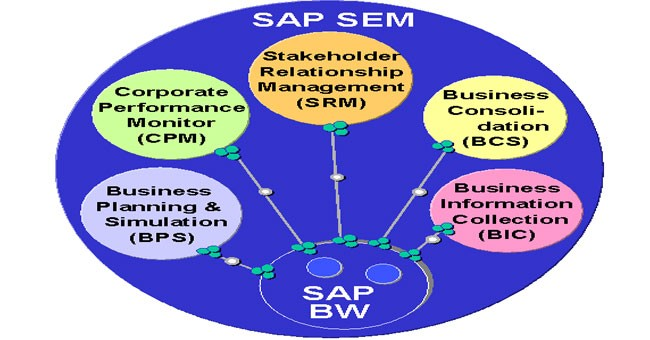 Business Planning and Simulation (SEM-BPS)
SAP SEM supports the trend away from key figures that focus on the past such as those provided by quarterly and annual accounts. The trend is towards performance management that allows future-focused enterprise management and active management of stakeholder expectations. The SEM-BPS component, therefore, is designed to enable you to carry out comprehensive simulations and scenario analyses without investing excessive time and effort.For strategic planning and specific operational problems, SEM-BPS provides facilities for dynamic simulations based on special tools and functions. Thus it is possible for example, to model and simulate the complex, nonlinear relationships between markets, competitors, and your own enterprise.
You define functional and organizational plan sections to model operations at the enterprise's resource level in the multidimensional SAP SEM data basis. The planning processor enables you to model the business activities for each planning unit and in the corresponding plan sections ranging from sales volume planning through materials requirements, cost, capacity and headcount planning, to profit and loss planning, financial budgeting and balance sheet planning in an integrated quantity and value flow.
SEM-BPS integrates different planning levels and, therefore, lets you build an integrated planning model from the strategic level to the resource allocation level.
With the integration of Activity-Based Management (ABM), SEM-BPS provides a specific decision support tool for operational and strategic resource optimization and cost management issues.
SEM-BPS enables close planning integration with ERP systems. You can transfer data from ERP systems to SAP SEM and use it there as the basis for the SEM planning process. The reverse is also possible. You can transfer planning results from SEM-BPS back to ERP systems e.g. to carry out more refined planning there.
SEM-BPS uses Business Consolidation (SEM-BCS) functions to consolidate planning scenarios at the push of a button. The Corporate Performance Monitor (SEM-CPM), with Balanced Scorecard functions and the Management Cockpit, supports the visualization, analysis and assessment of planning scenarios.
Corporate Performance Monitor (SEM-CPM)
In the area of performance management, SAP SEM offers innovative concepts for the interpretation and visualization of Key Performance Indicators (KPIs). These concepts extend beyond the scope of regular management reporting. They allow the general inclusion of non-financial measures in performance management.
The product includes a software application that corresponds to the Balanced Scorecard concept of Robert S. Kaplan and David P. Norton. The Balanced Scorecard is a management methodology for communicating the enterprise strategy and converting it into operational targets for all levels of the enterprise. The Management Cockpit is an ergonomic concept for structuring and visualizing performance indicators using large, easy-to-understand displays on the walls of a meeting room. The aim is to support and accelerate communication in the management team through the use of ergonomically optimized visualizations of decision-relevant information. The concept includes appropriate work and decision techniques in association with the Management Cockpit room. The SEM-CPM contains the software component of the Management Cockpit. The hardware and consulting services required to install a Management Cockpit room are optional and can be supplied by the SAP international subsidiaries in cooperation with N.E.T. Research.
The components SEM-CPM and SEM-BPS are not only linked at the data level but are also closely linked functionally. For example, the SEM-CPM facilities for structuring and visualizing performance indicators are used by the SEM-BPS component for modeling and analysis of planning scenarios.
Management Cockpit â
Faced with a mass of information, today's executives and managers must learn to look beyond the details to see the big picture. The Management Cockpit is an innovative concept for the presentation of critical management information, providing collaborative intelligence that helps managers understand each other's business issues. The aim is to create an environment that encourages more efficient management meetings and boosts team performance via effective communication. To help achieve this, KPIs and information relating to critical success factors are displayed graphically on the walls of an ergonomically designed meeting room.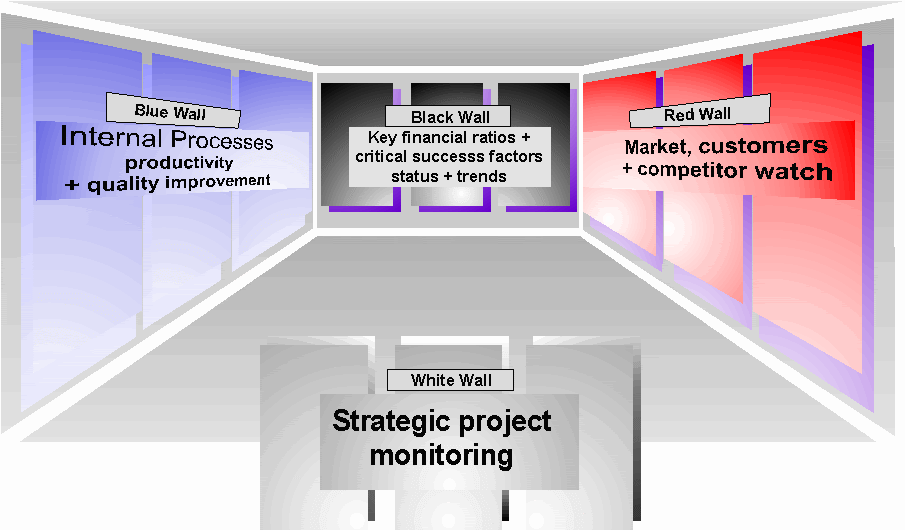 Business Consolidation (SEM-BCS)
The SEM-BCS component provides complete functionality for the legally required consolidation by company and segment (for example by US GAAP, IAS and local GAAPs). At the same time it enables you to carry out management consolidations based on user-defined organizational units and user-defined hierarchies.
Using automation, SEM-BCS can significantly accelerate the consolidation process. The treatment of balance differences ranges from automated posting of currency-related variances to automatic creation of letters/e-mails/faxes etc. between organizational units for reconciling balance differences.
SEM-BCS allows consolidation simulations, for example, to determine the effects of mergers and acquisitions, different currency translation methods or changed consolidation rules.
The internal and external consolidations can be based on the same data basis. This harmonizes the financial accounting and management accounting systems. The data structures for the management consolidation, however, provide the required flexibility, for example, to analyze the consolidated revenue for customer groups, destinations, product groups or distribution channels.
SEM-BCS allows you to automate Economic Profit calculations at the level of internal organizational units, legal entities and at every desired group level. You can define the necessary adjustments and allocations in advance and have them posted automatically.
The SEM-BCS functionality is also used by the SEM-BPS and SEM-CPM components for consolidation of plan data and for reporting. SEM-BCS provides the relevant functions in the form of a consolidation engine.
Business Information Collection (SEM-BIC)
SEM-BIC provides the necessary infrastructure for SAP SEM's data collection.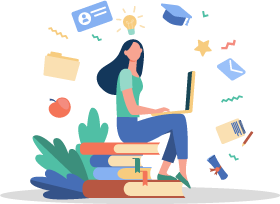 Get Practical Oriented Business Analyst Training to UPGRADE Your Knowledge & Skills
Instructor-led Sessions
Real-life Case Studies
Assignments
Explore Curriculum
The component automates the collection of structured data, for example key figures from the ERP system, stock prices from commercial database providers via the Internet etc., and supports the decentralized collection of financial figures from subsidiaries in a structured and systematic way.
A new feature is the web-based Editorial Workbench. This provides functionality for efficient collection of relevant information from the Internet.
The search process for documents in the Internet is automated to a large extent using automatically generated search strings. The information retrieved (brokers' reports, press reports, announcements on competitors' homepages etc.) is processed by the Editorial Workbench, indexed and saved on the data basis. It is then forwarded automatically to the relevant information receivers. These information items are linked to the evaluation objects in the multidimensional database and are therefore available for general reporting purposes.
Stakeholder Relationship Management (SEM-SRM)
The long-term success of an enterprise depends increasingly on its ability to establish solid partnerships with its various stakeholder groups. The most important of these groups are investors, customers, employees, partners, suppliers, social groups and state institutions.
Good, stable relationships with the stakeholder groups represent 'intangible assets'. They affect the capital market's valuation of the enterprise. Therefore, fostering these relationships is an essential component of value-based management
SEM-SRM provides support for communicating enterprise strategy, current plan data, and strategic initiatives to the different stakeholder groups. This communication, however, is not all one way. Enterprises are showing more and more interest in finding out about stakeholder expectations in order to incorporate them into their strategic management processes.
The Internet is the ideal means of SEM-SRM communication, but conventional methods such as mailings are also supported.
Certain stakeholder groups, for example private investors, can be very large numerically and may demand a great deal of information. The information exchange with such groups can become a time-consuming and costly business. The SEM-SRM functionality can place investor relations queries in a workflow process and have them dealt with semi-automatically. SEM-SRM manages a stakeholder database to support the communication functions. This database would enable an enterprise, with justifiable expense, to issue and administer registered stock, and thus to keep a close eye on the stockholder structure.
Using SEM-SRM, the enterprise can more actively manage the expectations of analysts and the capital markets.
Strategic Enterprise Management Sample Resumes! Download & Edit, Get Noticed by Top Employers!
Download
The benefits and features of SAP SEM components are underlined below:
They measure business performance alongside targets, simulations and benchmarks – by using value drivers, management cockpits and a balanced scorecard.
Help in managing risks and automating Business Consolidation processes.
Control business with the help of value-based management principles.
Integrate operational planning with strategic planning.
Transform static operational planning into rolling forecasts.
Support management and legal consolidation of inter-units, investments, profit elimination and so forth.