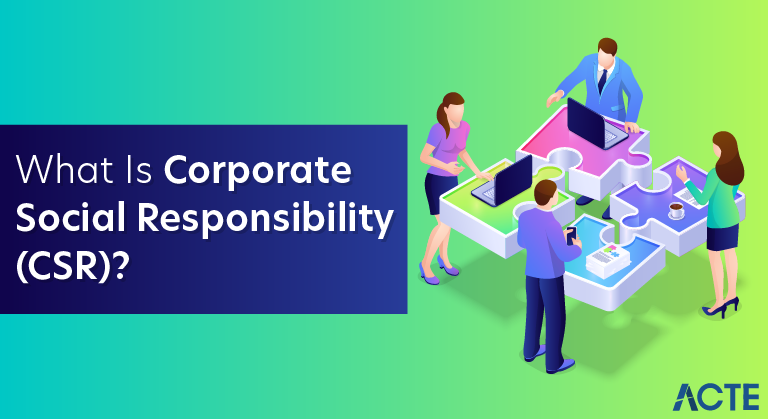 What Is Corporate Social Responsibility (CSR)? – Learning Guide
Last updated on 15th Jul 2020, Blog, General
Corporate social responsibility (CSR) is a type of business self-regulation with the aim of being socially accountable. There is no one "right" way companies can practice CSR; many corporate CSR initiatives strive to positively contribute to the public, the economy or the environment. In today's socially conscious environment, employees and customers place a premium on working for and spending their money with businesses that prioritize CSR.
Katie Schmidt, the founder and lead designer of Passion Lilie, said that companies that implement CSR stand to benefit in multiple ways.
"What the public thinks of your company is critical to its success," Schmidt told Business News Daily. "By building a positive image that you believe in, you can make a name for your company as being socially conscious."
As the use of corporate responsibility expands, it is becoming increasingly important to have a socially conscious image. Consumers, employees and stakeholders prioritize CSR when choosing a brand or company, and they are holding corporations accountable for effecting social change with their business beliefs, practices and profits.
"A robust CSR program is an opportunity for companies to demonstrate their good corporate citizenship … and protect the company from outsized risk by looking at the whole social and environmental sphere that surrounds the company," said Jen Boynton, CEO of B Targeted Marketing Co.
To illustrate how critical social responsibility has become, previous research by Cone Communications found that more than 60% of Americans hope businesses will drive social and environmental change in the absence of government regulation. Nearly 90% of the consumers surveyed said they would purchase a product because a company supported an issue they care about. More importantly, nearly 75% said they would refuse to buy from a company if they learned the company supported an issue contrary to their own beliefs.
Consumers aren't the only ones drawn to businesses that give back. Susan Cooney, head of global diversity, equity and inclusion at Symantec, said that a company's sustainability strategy is a big factor in where today's top talent chooses to work.
"The next generation of employees is seeking out employers that are focused on the triple bottom line: people, planet and revenue," said Cooney. "Coming out of the recession, corporate revenue has been getting stronger. Companies are encouraged to put that increased profit into programs that give back."
Schmidt also stated that sustainable development can help a business financially. For example, using less packaging and less energy can reduce production costs.
4 types of corporate responsibility your business can practice
Recognizing how important socially responsible efforts are to their customers, employees and stakeholders, many companies focus on a few broad CSR categories, including:
Environmental efforts: One primary focus of CSR is the environment. Businesses, regardless of size, have large carbon footprints. Any steps a company can take to reduce its footprint is considered good for both the company and society.
Philanthropy: Businesses can practice social responsibility by donating money, products or services to social causes and nonprofits. Larger companies tend to have plentiful resources that can benefit charities and local community programs; however, as a small business, your efforts can make a big difference. If there is a specific charity or program you have in mind, reach out to the organization and ask them about their specific needs and whether a donation of money, time or perhaps your company's products would best help them.
Ethical labor practices: By treating employees fairly and ethically, companies can demonstrate CSR. This is especially true of businesses that operate in international locations with labor laws that differ from those in the United States.
Volunteering: Participating in local causes or volunteering your time (and your staff's time) in community events says a lot about a company's sincerity. By doing good deeds without expecting anything in return, companies can express their concern (and support) for specific issues and social causes.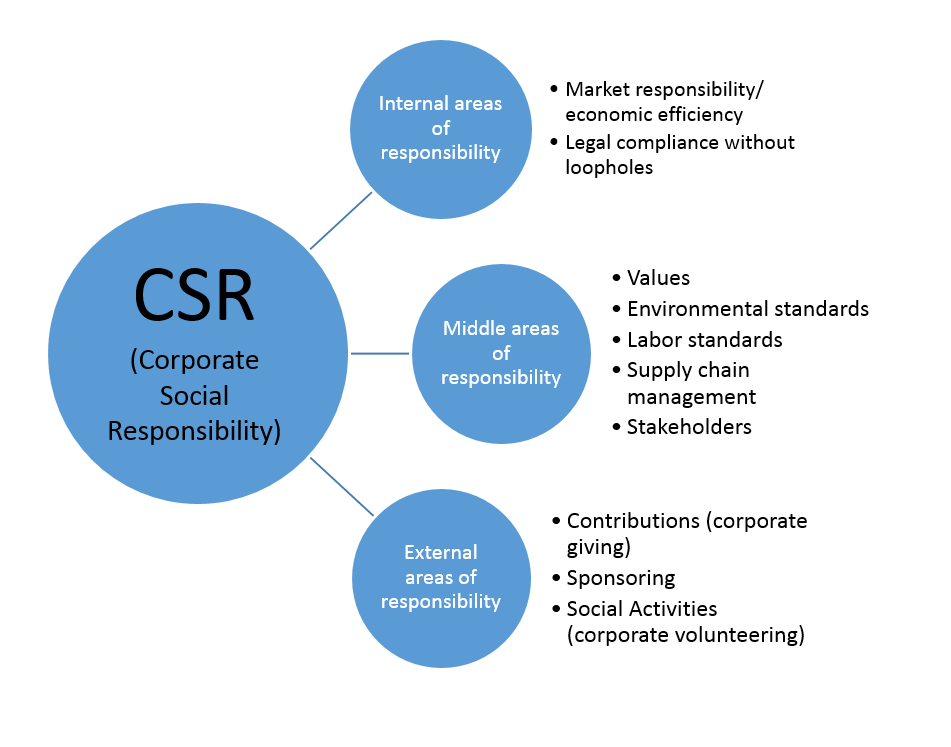 Building a socially responsible business
While startups and small companies don't have the deep financial pockets that enterprises have, their efforts can have a significant impact, especially in their local communities.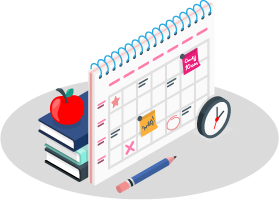 Gain In-Depth Knowledge On Oracle SCM Training & Certification Course to Build Your Skills
Weekday / Weekend Batches
See Batch Details
"Even 5%, though it might not sound like a lot, can add up to make a difference," said Schmidt. "When thinking of ways to donate and give back, start local, and then move from there."
When identifying and launching a CSR initiative, involve your employees in the decision-making process. Create an internal team to spearhead the efforts and identify organizations or causes that may be somewhat related to the business or that employees feel strongly about. Contributing to something your employees are passionate about can increase engagement and success. Involving your employees in the decision-making process can also bring clarity and assurance to your team.
"If decisions [about CSR] are made behind closed doors, people will wonder if there are strings attached and if the donations are really going where they say," Cooney said. "Engage your employees [and consumers] in giving back. Let them feel like they have a voice."
Regardless of which strategies you use for sustainable development, Boynton said it is important to be vocal. Let your consumers know what you are doing to be socially conscious.
"Consumers deserve to share in the good feelings associated with doing the right thing, and many surveys have found that consumers are inclined to purchase a sustainable product over a conventional alternative," she said. "Announcing these benefits is a win-win from both a commercial and sustainability perspective."
What to avoid when creating a socially responsible business model
Becoming a socially responsible business can be simple, though there are a few caveats.
First, businesses should avoid participating in charitable efforts that are not related to their core business focus or that violate a company's ethical standards in any way. Instead of blindly sending money to a completely unrelated organization, find a nonprofit that your company believes in or a project in your community.
Second, don't use CSR opportunities solely for marketing purposes. Schmidt said running a corporate responsibility campaign as a quick marketing scheme can backfire if your business doesn't follow through. Instead of employing a one-time act, you can adopt socially responsible business practices over time. Schmidt said employees and consumers react positively to companies that embrace long-term social responsibility.
Last, if you are considering sustainable activities that aren't legally required yet, don't wait. By adopting socially responsible norms early on, you set the bar for your industry and refine your process. Undertaking CSR initiatives is a win for everyone involved. The impact of your actions will not only appeal to socially conscious consumers and employees but can also make a real difference in the world.
Strategic Enterprise Management Sample Resumes! Download & Edit, Get Noticed by Top Employers!
Download
Examples of CSR companies
If you're looking for CSR inspiration for your business, here are six companies practicing corporate social responsibility on a large scale.
Lego: The toy company has invested millions of dollars into addressing climate change and reducing waste. Lego's environmentally conscious efforts include reduced packaging, using sustainable materials and investing in alternative energy.
TOMS: TOMS donates one-third of its net profits to various charities that support physical and mental health as well as educational opportunities. As of April 1, 2020, the brand is directing all charitable donations to the TOMS COVID-19 Global Giving Fund.
Johnson & Johnson: The brand focuses on reducing its environmental impact by investing in various alternative energy sources. Globally, Johnson & Johnson also works to provide clean, safe water to communities.
Starbucks: The global coffee chain has implemented a socially responsible hiring process to diversify their workforce. Their efforts are focused on hiring more veterans, young people looking to start their careers, and refugees.
Google: Google has demonstrated its commitment to the environment by investing in renewable energy sources and sustainable offices. The company's CEO, Sundar Pichai, is also known to stand up against social issues such as discrimination.
Pfizer: The pharmaceutical company's focus on "corporate citizenship" is reflected in its healthcare initiatives. Some of the company's initiatives include spreading awareness about noninfectious diseases, and providing accessible health services to women and children in need.