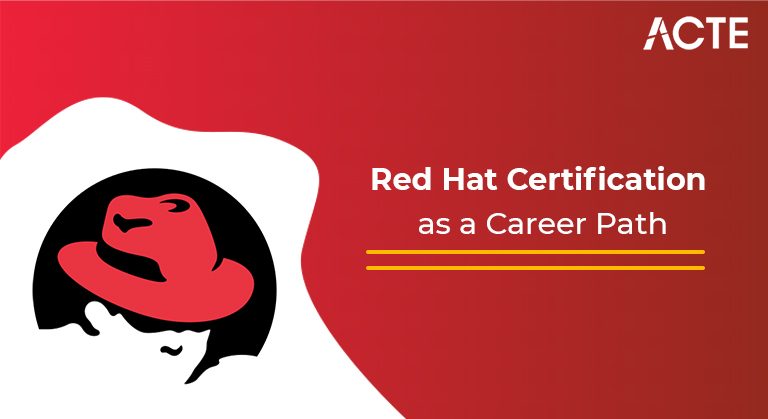 Red Hat Certification Path: A Complete Guide For Beginners with Best Practices
Last updated on 31st Dec 2021, Blog, General
The certification is valuableCompletely practical Examination, one can't just read and go for exam, the practice and practical knowledge is highly required to earn this Certification. Global visibility directly from Red Hat as a Certifying Authority: This setting few may not know.
Red Hat certification program overview
Red Hat Administrator, Engineer and Architect certifications
RHCSA: Red Hat Certified System Administrator
Red Hat Cloud and Virtualization Administrator certifications
Related jobs and careers
Red Hat training and resource
Red Hat Certification Career Path
How to Get Red Hat Certifications?
Are Red Hat Certifications Worth It?
Conclusion
Red Hat certification program overview:

The Red Hat certification program is aimed at systems administrators, engineers, architects, enterprise developers and application administrators, as well as cloud and virtualization administrators, who use RHEL in their IT infrastructures. The purpose of the certification program is to ensure that candidates are proficient at RHEL to pass a performance-based certification exam. While many certification exams ask multiple-choice or blank-fill questions about specific technologies, Red Hat requires you to design and complete real-world tasks using Red Hat technologies to pass the test.
Red Hat traditionally only offered a certification exam upon completion of a training course. If you wish, you can now take the Red Hat test on your own schedule, outside of training. Each test session is conducted on a secure system in a professionally guarded testing centre. These centres are located in select cities in the United States, Europe and Asia.

Once you have achieved Red Hat certification, you become a Red Hat Certified Professional. This gives you access to the Red Hat Certification Centre, which allows you to connect with potential employers, join the Red Hat community, create study groups, and collaborate on projects. Additionally, you can explore Red Hat's training options and easily schedule individual test sessions. There are also relaxations on recertification exams.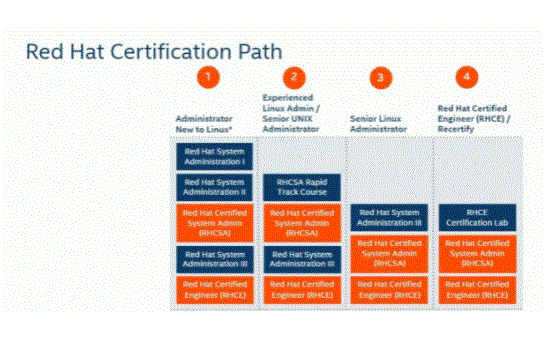 Red Hat Administrator, Engineer and Architect certifications:

The largest set of Red Hat certifications are geared towards system administrators, engineers, and architects. Some of the most popular and sought-after Red Hat certifications are in this category, such as Red Hat Certified System Administrator (RHCSA), Red Hat Certified Engineer (RHCE) and Red Hat Certified Architect (RHCA).

RHCA is probably Red Hat's most versatile credential. In 2018, Red Hat implemented a number of changes to the RHCA program. The most notable change is that Red Hat now offers two separate RHCA credentials: Red Hat Certified Architect in Enterprise Applications and Red Hat Certified Architect in Infrastructure.
Over the past year, Red Hat has eliminated many of its credentials, as you can see from the long list of "retired certificates" on the company's All Certificates page. Candidates who have previously passed the certification exam who are now retired may still be able to apply those retired certificates to the current certification track. See the Certification Overview page for each certification for more details.
RHCSA: Red Hat Certified System Administrator:

The RHCSA certification is designed for experienced Red Hat administrators and is approved by some organisations in the U.S. Required to meet Defence Directive 8570. It is also a prerequisite certificate for Red Hat Certified Engineer (RHCE).

Red Hat recommends three training classes to prepare for the RHCSA certification. The Windows admin classes are Red Hat System Administration I (RH124) and Red Hat System Administration II (RH134). Candidates can also take the Linux/UNIX Administrator class – RHCSA Rapid Track Course RH199 – to prepare for the RHCSA exam.

To obtain RHCSA certification, candidates must pass the 2.5-hour RHCSA exam (EX200).

Learn the Basics of CentOS and Red Hat Linux!

RHCE: Red Hat Certified Engineer:

The RHCE certification is geared towards experienced senior systems administrators and Meets the requirements of Department of Defence Directive 8570.

To obtain RHCE certification, you must first become RHCSA certified. The recommended training for RHCE certification is based on your skill level. Windows administrators with minimal Linux experience should take the Red Hat System Administration I and II (RH124 and RH134) courses as well as the Red Hat System Administration III (RH254) courses to prepare for the exam.
Linux or UNIX administrators with one to three years of experience should take both the RHCSA Rapid Track Course (RH199) and Red Hat System Administration III (RH254) courses to prepare for the exam. Candidates wishing to be RHCE re-certified, or candidates who wish to have the opportunity to engage in a laboratory-based review prior to taking the RHCE exam, should take the RHCE Certification Laboratory (RH 299).
The Certification Lab is a four-day, instructor-led opportunity to work through all of the Lab Rapid Track courses as well as Red Hat Systems Administration I, II and III courses. To complete RHCE certification, you must pass the 3.5-hour RHCE Exam (EX300), which is currently based on Red Hat Enterprise Linux 7.

RHCA: Red Hat Certified Architect:

RHCA Certification is the pinnacle certificate in the Red Hat Certification Program. Red Hat has changed the RHCA program to be more flexible than previous incarnations of the program, depending on the candidate's interest and particular areas of expertise. Currently, Red Hat provides two RHCA credentials:

RHCA in Infrastructure for Red Hat Certified Engineers (RHCE):

RHCA in Enterprise Applications for Red Hat Certified Enterprise Microservices Developer (RHCEMD) or Red Hat Certified JBoss Developers (RHCJD). Red Hat recommends certain authentication combinations for achieving RHCA in infrastructure or RHCA in enterprise applications. Candidates are free to follow the recommended path or choose their own certifications based on their professional interests and requirements.

RHCA has three recommended certification combinations in enterprise applications: application acceleration, and integration; application automation; Or DevOps, Containers and OpenShift. While not required, Red Hat recommends that all candidates obtain a Red Hat Certified Specialist in OpenShift Application Development and a Red Hat Certified Specialist in Enterprise Application Server Administration.
There are four recommended certification combinations for RHCA in Infrastructure: Open Hybrid Cloud; DevOps, Containers and OpenShift; Red Hat OpenStack Platform; and Linux mastery.
Red Hat Cloud and Virtualization Administrator certifications:

In the past, Red Hat offered certification for IT professionals familiar with Red Hat virtualization and cloud technologies. In addition to RHCA: Cloud (mentioned earlier in this article), one can find Red Hat Certified Virtualization Administrators, Red Hat Certified Systems Administrators in Red Hat OpenStack, and Red Hat Certified Engineers in Red Hat OpenStack. Today, that last item – namely, RHCE in Red Hat OpenStack – is the only remaining member of this category that is still available.
Red Hat Certified Engineer at Red Hat OpenStack focuses on IT professionals who have the necessary skills to install, deploy and work with Red Hat Ceph storage, including building block devices for Ceph and with Ceph storage devices Includes integration of services. In addition, engineers certified in Red Hat OpenStack can create and manage devices for virtual networks and use the OpenStack Neutron service. To qualify for the credential, candidates must have a Red Hat Certified System Administrator (RHCSA) in Red Hat OpenStack Platform 8. In addition to the RHCSA exam (EX210), candidates must also pass the Red Hat Certified Systems Engineer in Red Hat OpenStack (EX310), a three-hour performance-based test. Red Hat recommends that candidates take Red Hat OpenStack Administration I (CL 110), II (CL210) and III (CL310) courses to prepare candidates.
Related jobs and careers:

With most Fortune 500 companies currently using Red Hat open source solutions, the value of IT professionals well-versed in Red Hat Linux technologies has long been recognized. Trained Red Hat professionals are a critical component to the successful creation and maintenance of Red Hat solutions that deliver sustainable value.

Regardless of the type of Red Hat technology deployed, there is a consistent, established, ongoing need for qualified IT professionals to serve as administrators, systems engineers, and architects.

System administrators are the basis of deployment of Red Hat Linux solutions. As operating system experts, system administrators have in-depth knowledge of file systems and storage along with essential Linux tools. Typical responsibilities include creating, configuring, deploying and maintaining Linux systems, along with updating software and maintaining system security.

Red Hat Linux systems engineer is the next logical next step in the career ladder for Red Hat professionals. System engineers not only have the same skills as administrators, but they are also adept at setting runtime parameters and automating system maintenance through shell scripting. Linux systems engineers also specialise in configuring system and remote logging, static routes (including packet filters and network address translation), Internet Small Computer System Interface (iSCSI) initiators, and network services such as File Transfer Protocol (FTP), Simple Mail Huh. Transfer Protocol (SMTP), Network Time Protocol (NTP), Secure Shell (SSH), and more.

If system administrators are the basis of the deployment of Red Hat solutions, architects are the writers and finishers when it comes to implementing, deploying and maintaining Red Hat solutions. Architects define the Red Hat Linux program and are involved in all phases of Red Hat design projects – building, developing and testing proposed solutions, integration with existing systems, defining the overall solution architecture, and going into production of the solution to provide support. As subject matter experts, Red Hat Linux architects prepare and distribute RHEL technology recommendations, create required documentation, and provide installation guidance and support.
Red Hat training and resource:

Red Hat offers a comprehensive training program: in the classroom, online, virtual, remote classroom, onsite team and online learning laboratory formats are available. Most courses are of three to five days, depending on the delivery format. The Red Hat Training Resource Centre is a remarkably helpful resource, including links to online tools, references, student guides, skills assessments, and more.
Red Hat now offers the Red Hat Learning Subscription, which gives certification candidates access to a plethora of online, on-demand classes and test prep videos for an annual subscription fee that matches the specific certification you're seeking. varies depending on. In addition, Red Hat provides several ways for you or your company to save on certification and training costs. Browse the Red Hat Ways to Save page for training bundles and success packs.

You can also find many third-party study guides to help you prepare for certification exams. Just search "Red Hat Certification" on Amazon and be prepared for tonnes of results.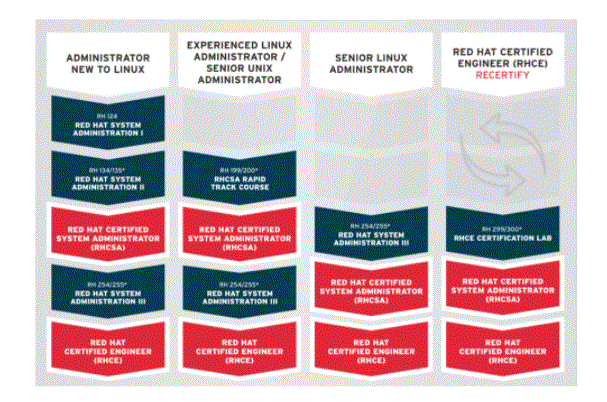 Red Hat Certification Career Path:

The career path you follow with your Red Hat certification will always depend on the exact certification you choose. Most people will start with their base options; Red Hat Certified System Administrator, Red Hat Certified Engineer, or Red Hat Certified Architect. This will give you the skills to work in a professional environment, but there will still be plenty of room for expertise with further Red Hat certification. These include certifications for working with Linux, writing software applications, and planning for the businesses you work in.
Of course, it's not a good idea to get a Red Hat certification when you're looking for a job. Freelancers and self-employed engineers can use such certifications to prove their skills to their clients. Here at Field Engineer, we've looked at the impact that this type of credential can have when it comes to a worker's chances of finding a job, and it's not something you can ignore. We can help you on your freelance journey, but it will be much easier if you have certifications like this.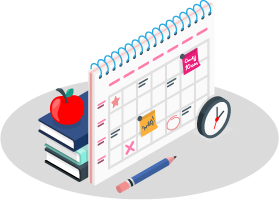 Develop Your Skills with RHCSA Certification Training
Weekday / Weekend Batches
See Batch Details
How to Get Red Hat Certifications?

Red Hat is a computing business that provides a wide range of services from cloud storage to application development. With all of its products and solutions revolving around open-source projects, Red Hat has a lot to offer IT professionals who want to build a wide range of skills for their careers. There are plenty of certifications to choose from, which enable you to specialise while choosing a qualification similar to what you can get from companies like Cisco.

Obtaining Red Hat certification is easier than you might expect. Red Hat provides everything you need to learn, study, and take exams for each of their certifications, and you only need to pay a fee to enrol on their website. You can choose to handle your training online or in person, and many of the courses available take only a few days to complete. You will have to bear the costs of each course you take, but it may well be worth it to improve your income and job satisfaction.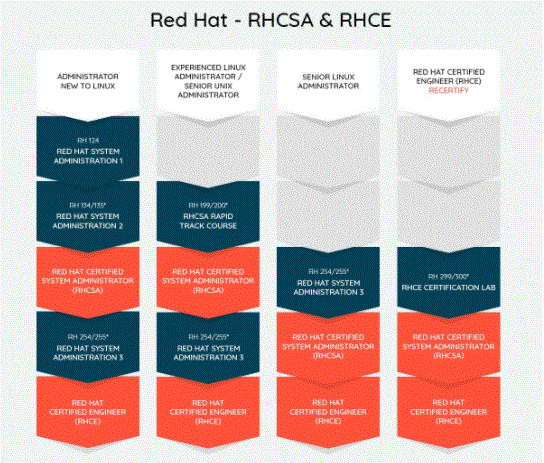 Are Red Hat Certifications Worth It?

The value of such authentication always depends on the method you use. With Red Hat recognized around the world, you really can't go wrong with their courses, but you have to make sure you're looking for jobs and roles that let you use the skills you've developed. . Red Hat Certified Engineers in the US earn an average of $97k per year, but it can get much more with the right experience, making such certifications well worth it in entry-level IT roles.
Getting certified to work on complex IT systems can be a great way to enhance your career potential. Here at Field Engineer, we have a wealth of experience with recruiting, and we have firsthand experience of the power of this type of certification.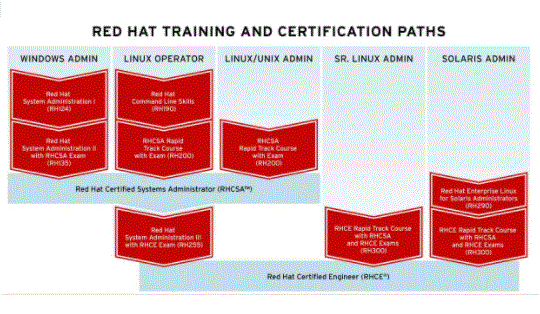 Adobe CQ5 System Administrator Sample Resumes! Download & Edit, Get Noticed by Top Employers!
Download
Conclusion:

The certification provides ample skills in maintaining, configuring and updating Linux systems and servers with expertise and it helps companies increase productivity by adding more servers to their networks without adding much on administrators and expense. More and more companies and global organisations are looking to hire Red Hat certified individuals to add greater efficiency and productivity to their firms' IT practises and services.
There is no dearth of jobs globally for Red Hat Certified Professionals and you can get a really good salary at an early stage of your career. In fact, the overall salary graph of System Engineers and Administrators is increasing and people all over the world are getting great opportunities in this field. Adequate skills in the Red Hat environment and Linux operating system are required to feather your career on a global scale.