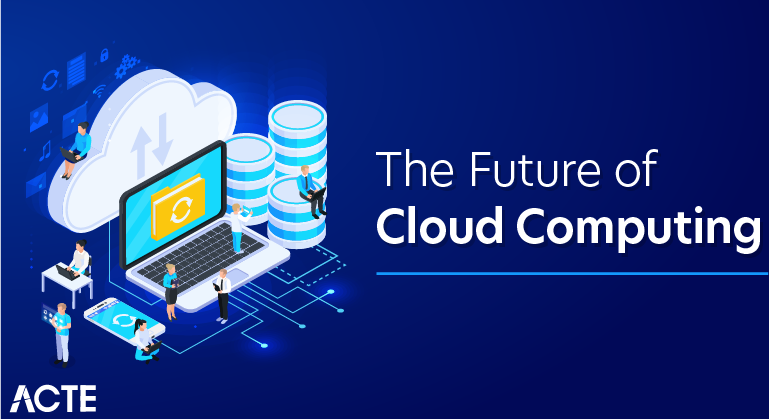 The Future of Cloud Computing [ In-Demand ]
Last updated on 09th Jul 2020, Blog, General
The future of cloud computing will most likely represent a combination of cloud based software products and on premises compute to create a hybrid IT solution that balances the scalability and flexibility associated with cloud and the security and control of a private data center.
In the current cloud market the benefits of leveraging the infrastructure of a large cloud provider can be beneficial in many ways. The cost structure works like a utility which provides for an operating expense model with no upfront infrastructure costs.
The ability to scale rapidly works well for companies with high growth demands. With these benefits come some limitations. Your experience is limited by the speed and reliability of your internet connection which can impact your business.
Cloud also introduces additional security concerns in a world where data privacy is increasingly vulnerable. As companies make sense of what is available to them and major technology vendors adjust their business models to allow for flexible consumption payment models to purchase on premises infrastructure, the balance between cloud and in house technology should find its balance.
The variable element of this Hybrid IT future and the most compelling use for cloud will be the software companies that offer their products only as cloud solutions which will diversify a customer's cloud needs to multiple platforms based on their preferred software vendors.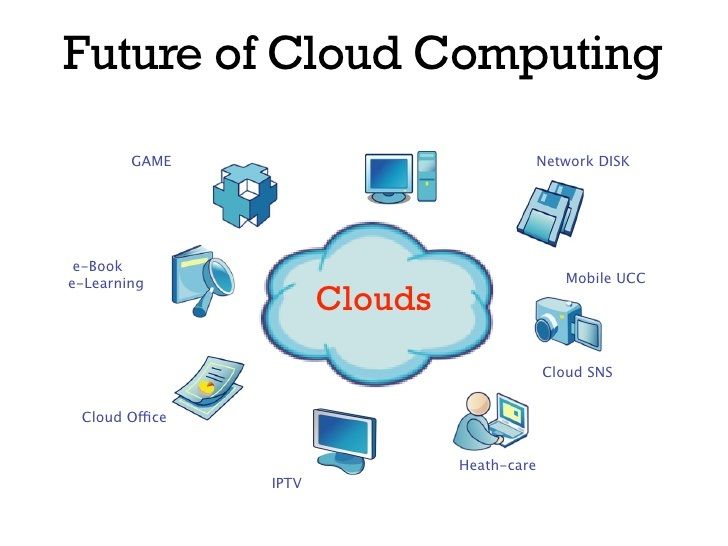 1. Increase Storage Capacity
Today, data is generating in a high volume and it's difficult to store it with security. Most of the companies require a place where they can securely store their data. So many businesses are adopting cloud computing and it has been predicted that the Cloud providers will provide more data centers at a lower price as there is a large competition between them. With the help of the more in your company will be able to store the data.
2. Enhanced Performance of Internet
With the help of the Internet of Things, the quality of the internet can be increased. With the help of the IoT and Cloud Computing, we can store data in the cloud, for further analyze & provide enhanced performance. The users expect high-quality fast-loading services and application. The network provided will be faster and the ability to receive and deliver that data will be quick.
3. Modular Software Will Be Priority
The size of an individual program along with the complexity is increasing regularly. This leads to the fact that Cloud technology will soon require advance system thinking. We can see software development from many angles because in the future applications will store in places other than the cloud. This application will store on different modules, on servers of different Cloud Service.
This can also reduce the cost of software as placing components of the program on different storage is economical.
4. Internet of Things Along With Cloud Computing
The internet of things is also one of the leading Technology is it comes with continuous innovation in real time Data Analytics and cloud computing. There are many machine-to-machine communication, data, and process occurring. We can do it easily with the help of cloud computing.
5. Data Shows How Future Changes
The cloud computing market is growing at 22.8 percent and will exceed $127.5 after 2018. By 2018, 62% of all CRM software will be cloud-based. Moreover, 30% of all application spending is for software as a service based applications.
6. Improvement in Cloud Services
Cloud Computing includes:
Infrastructure as a service
Platform as a service
Software as a service
With this service, we can achieve our desired goals. There are many researchers which have proved that Cloud Computing will be one of the leading technologies in the future as the software as a service solution will account for more than 60% of the workload. It also has been predicted that the platform as a service and infrastructure as a service will increase gradually as it has been used in most of the organizations. Cloud Computing is user-friendly and is compatible for both new as well as old organizations.
7. Security
The data which are stored in the cloud is secure but not fully. The small companies which are providing cloud services may or may not provide proper security to the data. So in the future, we can prevent from cyber attacks by providing better security. The cloud providers provide better security measures opening balance ways to prevent cyber attacks.
8. Modular Software
Companies are using much software, which is yet to modify. This leads to the fact that cloud computing requires modified software, which will provide better security and facilities. This software will be more user-friendly and flexible to use. One of the major advantages of this software will be that it will save the overall cost as well as time. We can see from the below graph, companies providing services and software are also improving.
9. Economic
If cloud computing will continue to evolve the use of hardware will be less as most of the work will be done with the help of cloud computing and virtualization. We can save the setup cost of software by dividing it and this will lead to decreasing the use of hardware. If the evolution continues the data stored in the cloud will get analyzed with the help of a machine and it won't require any human help.
AWS Sample Resumes! Download & Edit, Get Noticed by Top Employers!
Download
Timeline of cloud computing growth
Let's take a look at some major moments in cloud computing's recent history.
1
January 1, 1999: Salesforce makes bold cloud computing move
Salesforce.com came into the limelight by working on the concept of providing users with enterprise-level applications over the internet.
Jun 5, 2002: Amazon joins the cloud race
On top of Salesforce's success, Amazon Web Service (AWS) started offering computational and storage solutions to its users via the internet.
Aug 26, 2006: Birth of AWS EC2 (Elastic Compute Cloud)
Amazon took the competition to a whole next level by introducing Elastic Compute Cloud (EC2). EC2 allowed developers and brands to rent a virtual cloud-based machine that they can use for application execution or data storage. This caught the attention of competitors who responded by launching their own cloud platform in hopes of capturing the market share.
Jun 5, 2007: Dropbox offers a file storage solution
Dropbox introduced its file hosting service, and with that cloud storage became a commodity in 2007.
Oct 3, 2007: Saleforce.com brings Force.com to challenge the rivals
Force allowed the organization to use the cloud for building, storing and running applications for their business operations.
Dec 6, 2008: Google heats up the competition
Google entered the cloud industry by launching the Google App, which served as an entry point to cloud computing services. Thanks to Google's broad user base and widespread usage, a huge number of brands adopted cloud computing as the standard technology for their operations.
Feb 2, 2010: Microsoft joins the fray
Microsoft launched Azure as an integrated solution for streamlining web and mobile application development and easy integration within existing business processes.
Late 2011: IBM joins the contest
IBM also joins the competition by introducing a suite of enterprise-class cloud computing technologies for building private, public, and hybrid clouds.